How's everyone's Sunday going? Today we're excited to share a recipe from the book Green Kitchen Smoothies by David Frenkiel & Luise Vindahl.. the Mocha Morning Buzz Smoothie. It's something all coffee-obsessed individuals will definitely love! So if you're looking for a sweet & caffeine-infused smoothie idea, scroll down straight to the recipe and let's crank the blender on.. It's smoothie time!
Oh, yeah and did we mention it goes really well with Vanilla Cake with Blueberry Compote? You might want to check out that cake recipe as well!

This coffee-filled caffeine boost smoothie is bound to wake you up! A chilled smoothie version of a morning cappuccino that has the addition of dates for a little sweetness, a touch of cacao and a hint of rolled oats to make the smoothie thicker and you fuller for longer. Feel free to play with the amount of espresso and dates, so you can make it as strong or as sweet as you like it!
Ingredients
3-5 soft dates, pitted
2 teaspoons cacao powder
3 tablespoons rolled oats (choose certified gluten-free if allergic)
250ml (81/2 fl oz/1 cup) unsweetened plant milk
1-2 shots espresso (approx. 2-4 tablespoons)
1 teaspoon cold-pressed coconut oil
2 ice cubes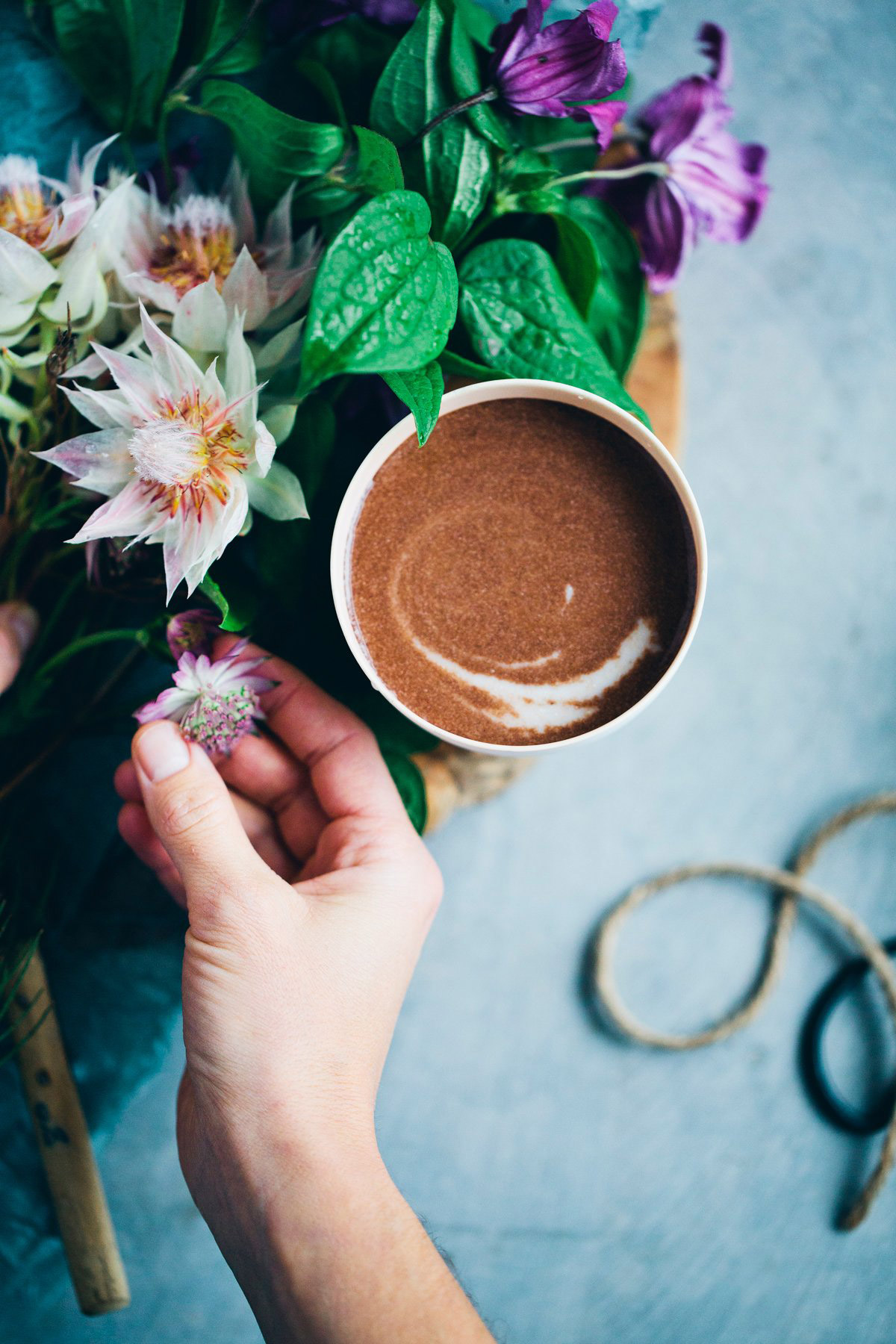 Method
Put all of the ingredients in a blender and blend on a high speed until completely smooth.
Taste and adjust the sweetness and coffee flavour to your liking by adding more dates, espresso or milk, if necessary.
Pour into one medium-sized glass or cup (as featured above) and enjoy right away. The swirl in the photo is simply a splash of extra plant milk stirred with a spoon.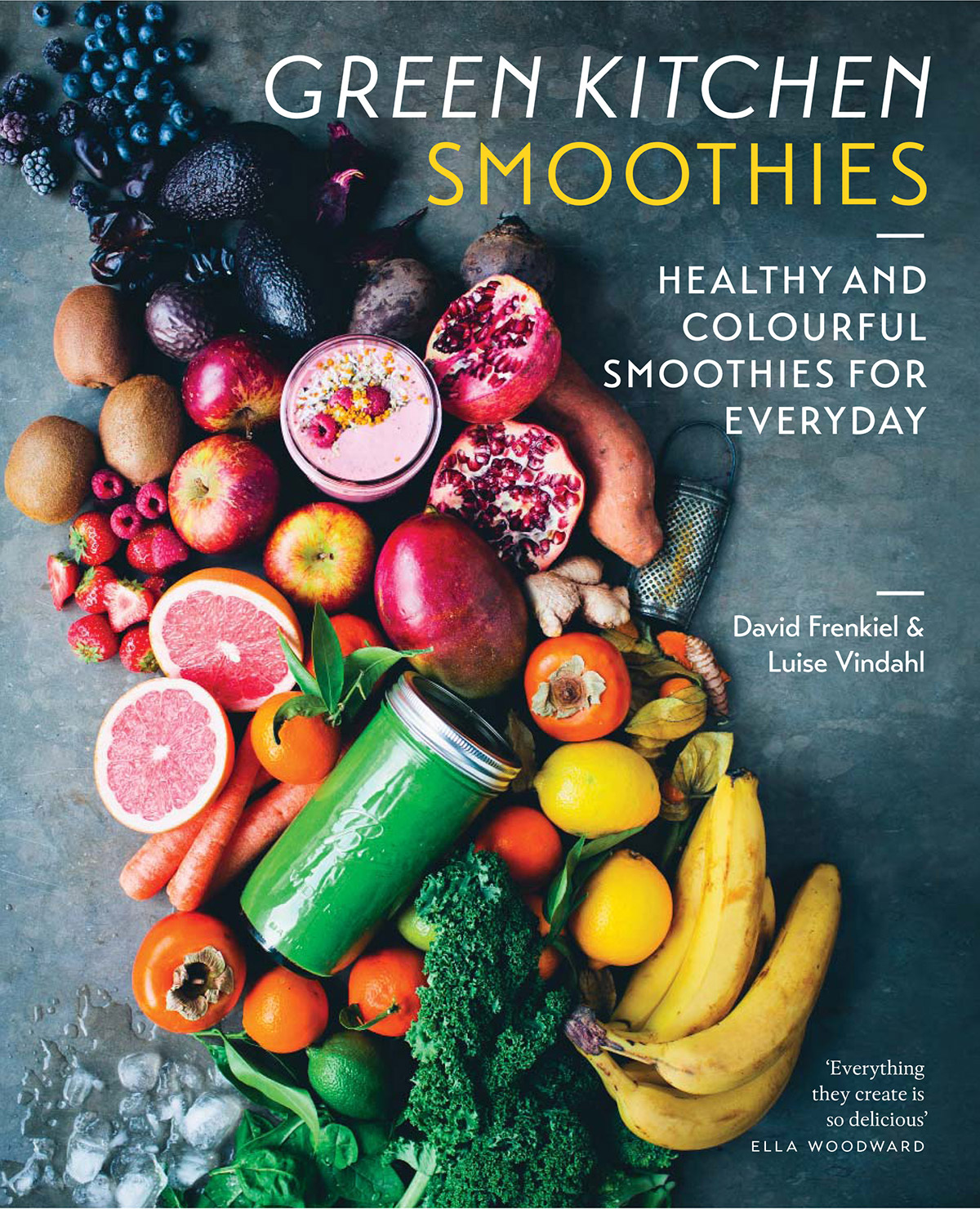 Bestselling authors David and Luise now share their top smoothie recipes, as well as some new and exciting ideas. Green Kitchen Smoothies is divided into simple smoothies, post-workout favorites, breakfast ideas, energizers, desserts, and more. They also reveal their recipes for nut milks and butters, granola, muesli, as well as their favorite juices, which can be added to the recipes. For more equally-healthy vegetarian food recipes that will make you look and feel great, you can grab their Green Kitchen at Home Cookbook as well!
You also might want to check out these cool mugs all available on our website at Hunting for George: