Having recently completed our Guest Bedroom and Master Bedroom makeovers we know how exciting it is to put fresh new sheets on your bed. If you're due for a bedroom update then listen up because Milk and Sugar have just released their brand new bedding bundles. Milk and Sugar are now making it even easier (and cheaper) for you to mix and match your ultimate bed linen combination. You can create your own Complete Bed Bundle, Sheet Set Bundle or Quilt Cover Bundle with the option to add in extra items if you wish. When it comes to bedlinen it's all about the layering, choosing colours that complement one another and adding different shapes for texture. To inspire your next bedding bundle, here's a closer look at some Milk and Sugar linen colour combinations we are loving at the moment.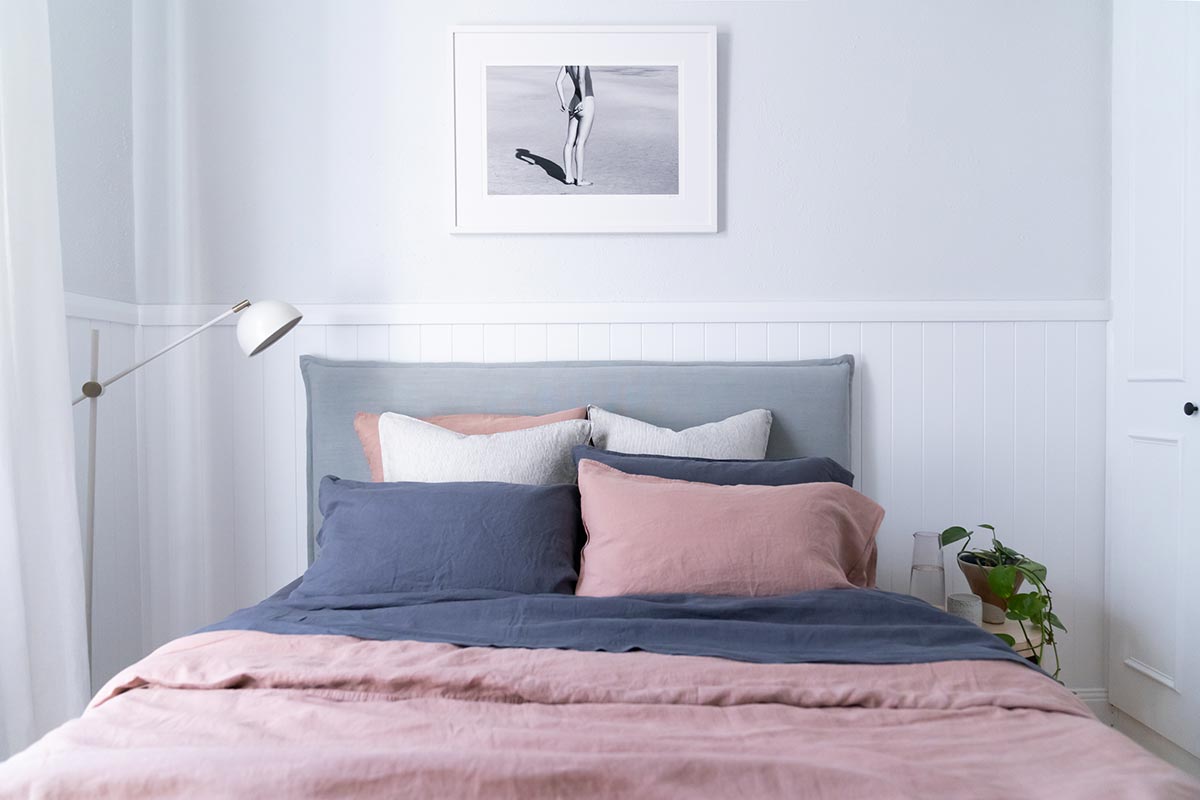 Above is the look I styled in our Guest Bedroom, pairing the Milk & Sugar Rose linen with Slate and Charcoal Pinstripe. I opted for a traditional bundle: Rose Quilt Cover Set + Rose Pillowcase Set, Slate Flat Sheet, Slate Fitted Sheet + Slate Pillowcase Set, Charcoal Pinstripe Euro Pillowcase Set. To see my go-to styling tips for how to create this look, check out our How to Style Your Bed Like a Pro video.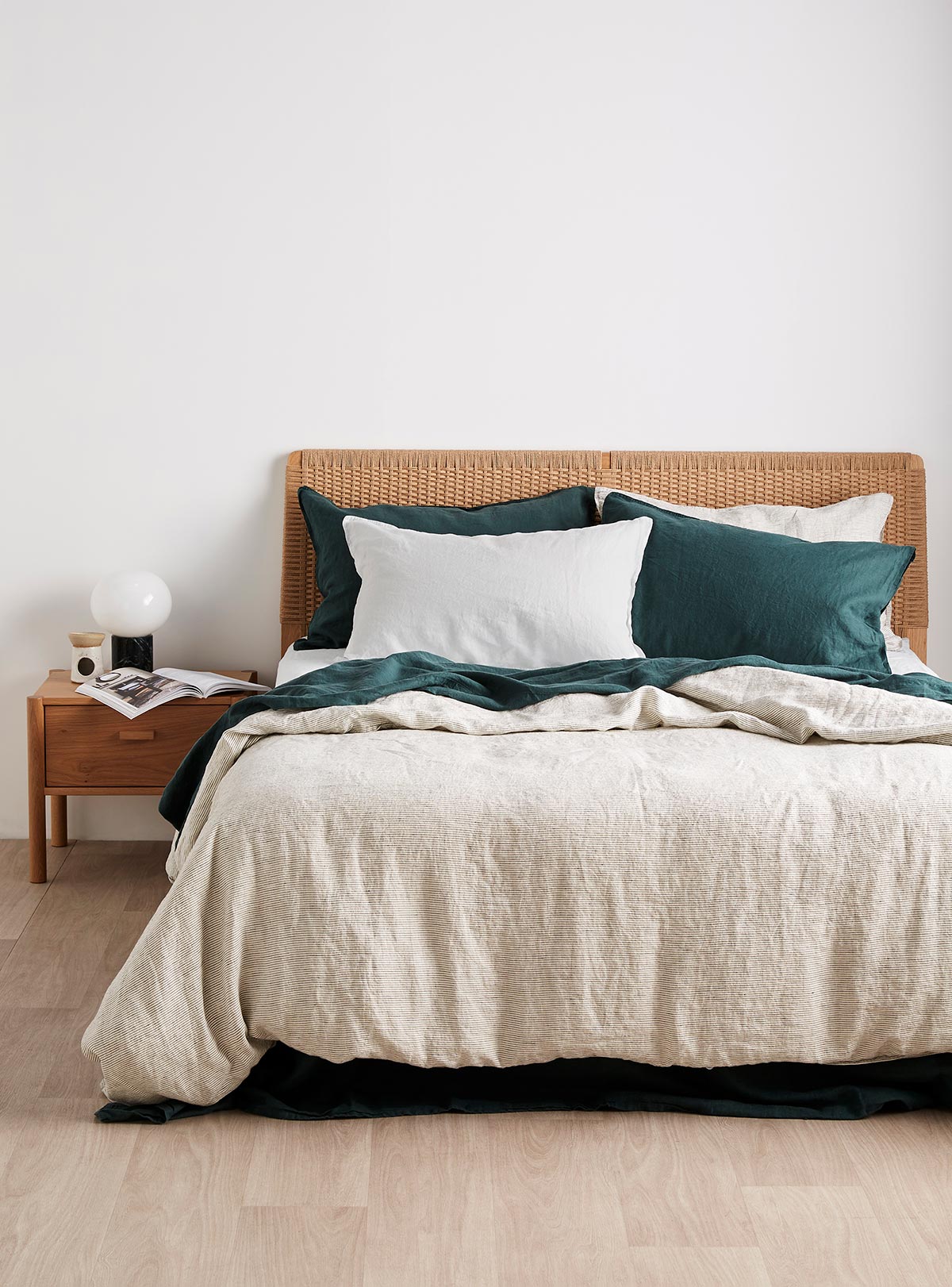 I love the deep green of this Cedar linen together with the crisp freshness of the Charcoal Pinstripe and Sky linen. Above features: Charcoal Pinstripe Linen Quilt Cover, Cedar Flat Sheet + Cedar Pillowcase Set, Sky Fitted Sheet + Sky Pillowcase Set.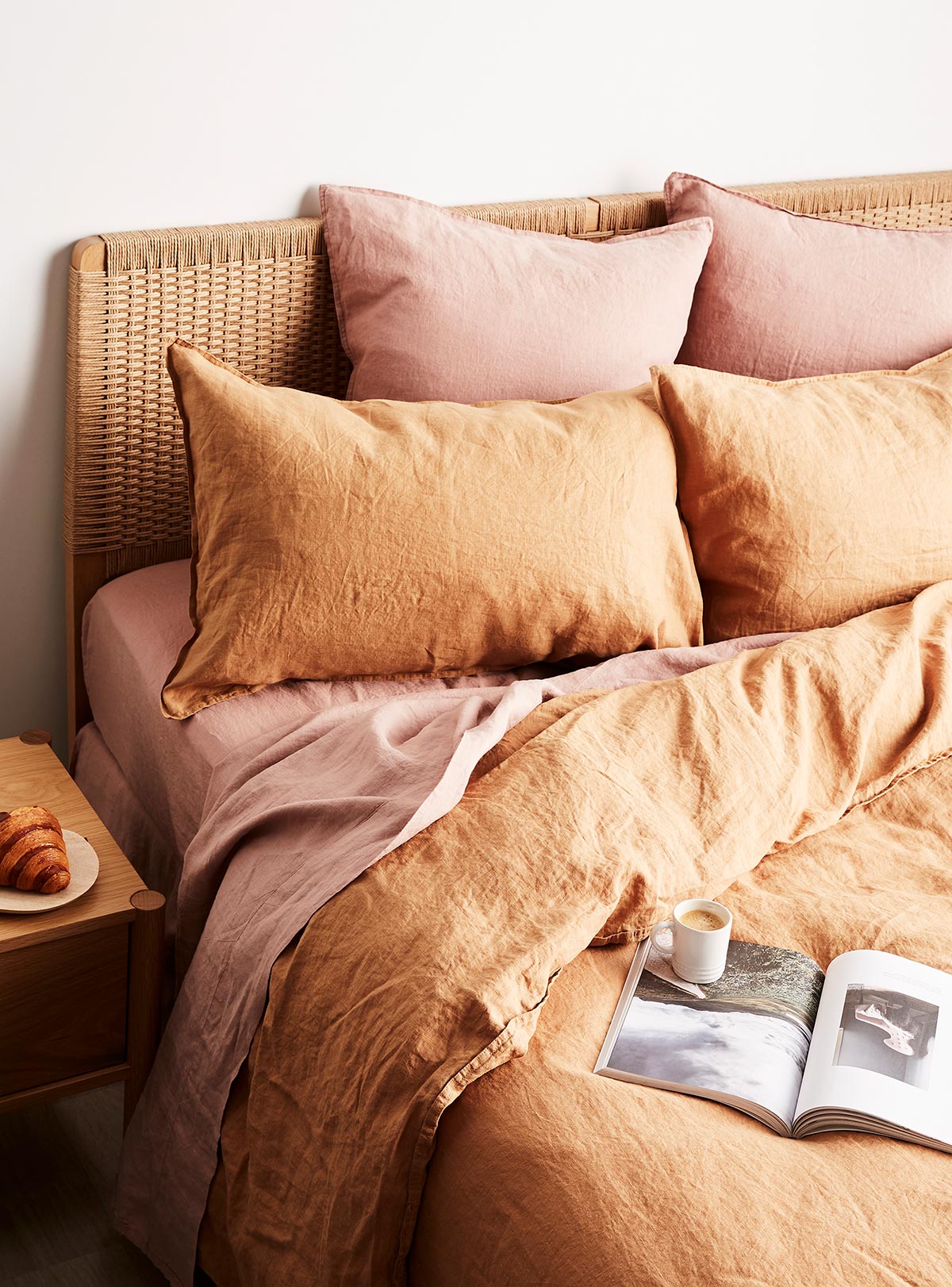 Warm and cosy, this heavenly combination of Honey and Rose makes my heart sing. Featured here is the Milk & Sugar Honey Linen Quilt Cover + matching pillowcases, Rose Linen Flat Sheet, Fitted Sheet and matching Euro pillowcases. This colour combination would be great with warm interiors with timber accents.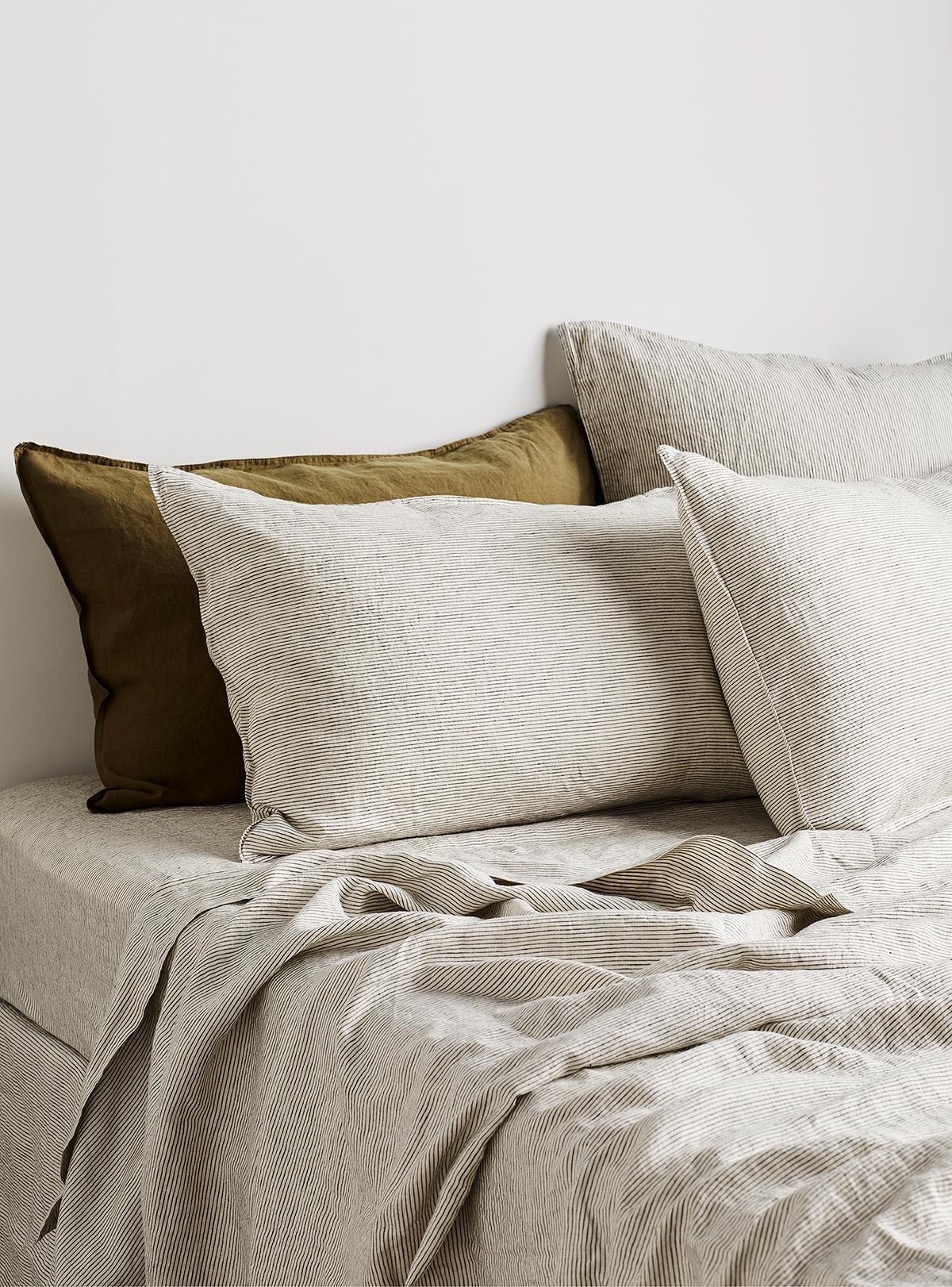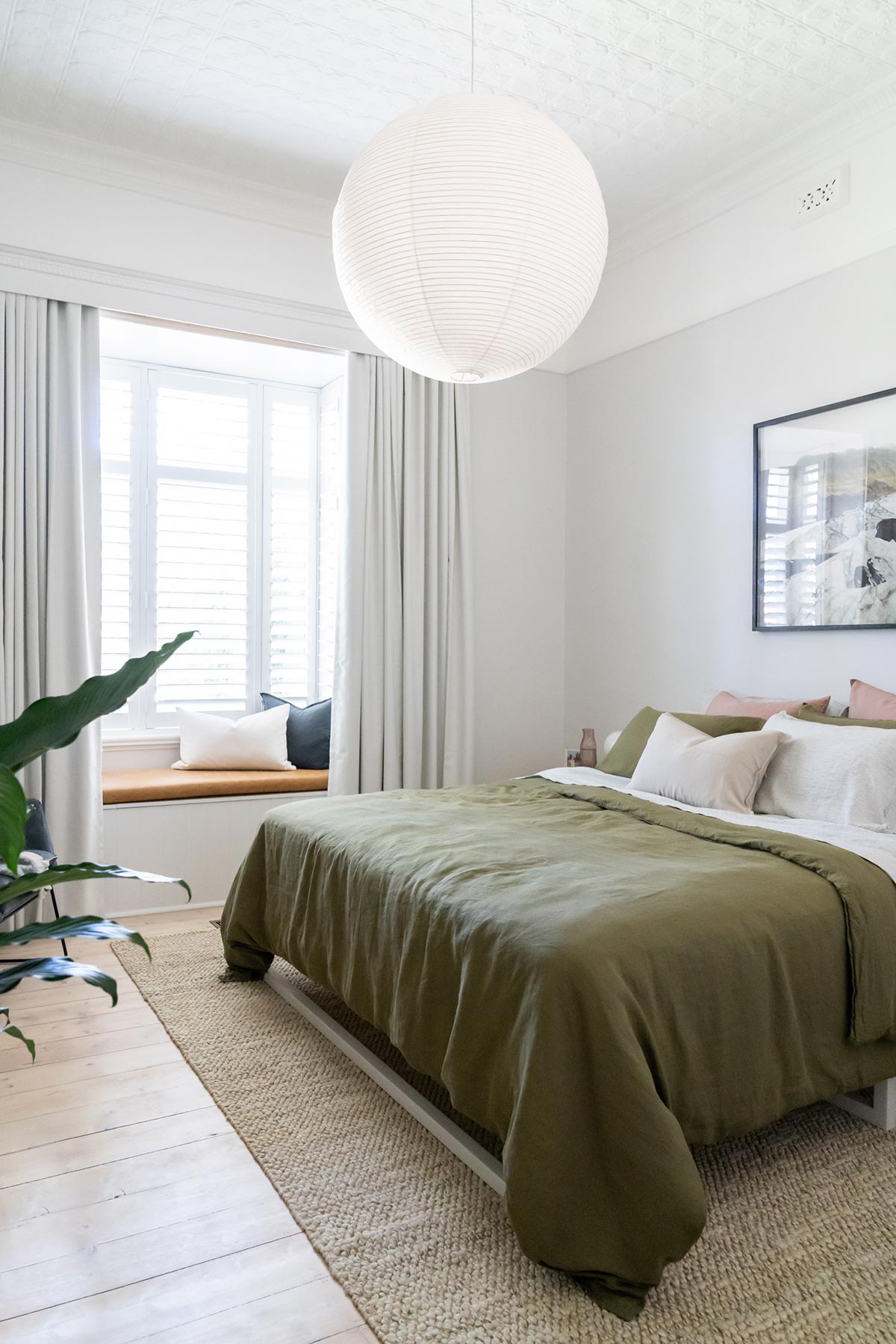 In our Master Bedroom I was heavily inspired by this Khaki linen. Rich and indulgent this tone works well with either light and dark sheets. I chose the Milk & Sugar Khaki Quilt Cover + matching pillowcases, Charcoal Pinstripe Flat Sheet, Fitted Sheet + matching pillowcases, Rose Euro Pillowcases + Oatmeal Panelled Cushion as as feature.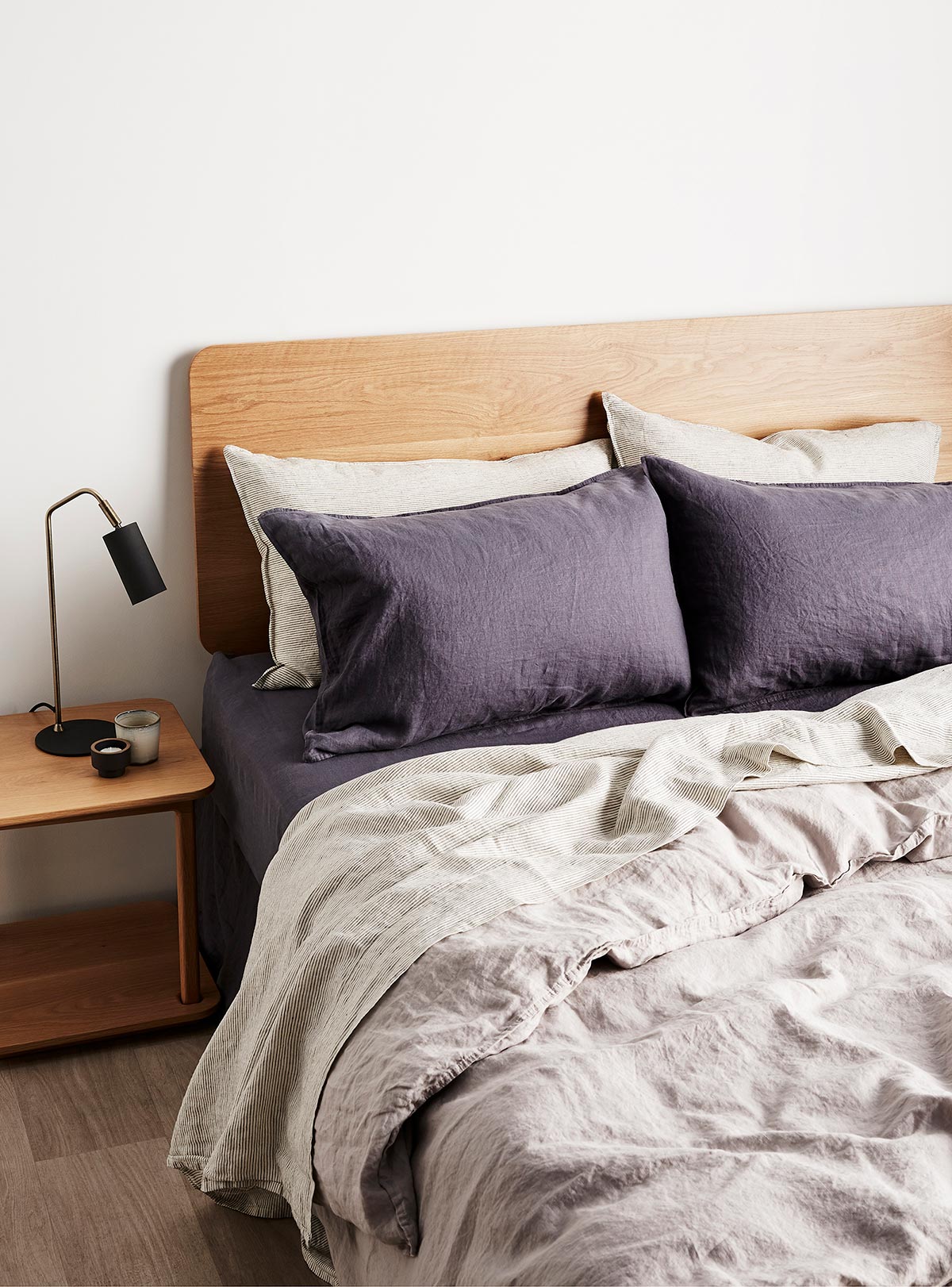 We hope these cosy beds give you a few ideas for your bedroom. To find your perfect match head to Milk & Sugar and take advantage of their 10% discount when you purchase from their bedding bundles. Go forth and sleep well!
Photography by Jonno Rodd and Milk and Sugar