It's muffin time! For this Sunday's recipe, we're makin' and baking some nice and healthy light breakfast which goes perfect with a cup of coffee to start a slow and easy morning. The Broccoli, Spinach & Apple Muffins recipe from the book Green Kitchen at Home by David Frenkiel & Luise Vindahl is definitely not your ordinary muffin. Pretty sure we've all had a banana muffin, chocolate chip muffin, and blueberry muffin. But who would've thought that muffins are a great veggie vessel too? Grab your mitts and preheat your trusty oven as we're gonna bake something really tastey today!

Makes 12 Muffins
Prep & Cook Time: 1 hour
Ingredients:
Vegetable Filling:
1/2 Leek (approx. 85 g/5 1/4 oz)
1/2 Broccoli (approx. 85 g/5 1/4 oz)
2 tbsp extra-virgin olive oil
2 garlic cloves, peeled and finely chopped
1 tsp finely chopped fresh thyme or oregano
1/2 tsp sea salt
1/4 tsp freshly ground pepper
1 cooking apple, cored and cut into 1 cm (1/2 inch) cubes
1 large handful (30 g/1 oz) spinach, roughly chopped
Dry Ingredients:
160 g(5 3/4 oz/ 1 1/5 cups) buckwheat flour
100 g(3 1/4 oz/ 1 cup) rolled oats
2 tbsp arrowroot (or potato starch)
2 tsp baking powder
1/2 tsp sea salt
Wet Ingredients:
3 free-range eggs
160 ml (5 1/2 fl oz / 2/3 cup) plain unsweetened yoghurt
120 ml (4 fl oz / 1/2 cup) extra-virgin olive oil
1 tbsp good-quality honey
1 tbsp whole grain Dijon mustard
2 tsp organic unfiltered apple cider vinegar
Topping:
Method:
Preheat the oven to 200 C (400 F / Gas mark 6), grease a large 12-hole muffin tin or two smaller 6-hole ones and line with parchment paper or paper cup liners. Alternatively, use a silicone muffin tin.
Wash and finely chop leak, trim and finely chop the broccoli stalk and roughly chop the florets. Heat the oil for the filling in a frying pan (skillet) on medium heat. Add the leek and broccoli stalk and sauté for 5 minutes. Add the broccoli florets, along with the garlic, thyme and salt and pepper and sauté for a further 5 minutes. Lastly, Add the application along with the spinach and sauté until the other vegetables have softened, the apple is tender and the spinach has wilted. Stir occasionally, to prevent the vegetables and apple from burning. Remove from the heat and set aside while you prepare the dry ingredients.
Put all of the dry ingredients in a food processor and blend on high speed until well combined and the oats resemble coarse flour. Transfer to a large bowl, make a well in the centre and set aside while you prepare the wet ingredients.
Crack the eggs, add them to the food processor along with the rest of the wet ingredients and blend on high speed until well combined. Pour the wet ingredients into the well of the dry ingredients and, using a spatula, start folding the wet ingredients into the dry ingredients. Add the broccoli, spinach and apple filling and gently fold until just combined, making sure not to over-mix as this will make the muffins tough.
Divide the batter evenly between the cups of the muffin tin, sprinkle with some pumpkin seeds and bake for 20 minutes or under golden and a skewer inserted in the centre of one of the muffins comes out clean. Turn the tin around halfway through the cooking time to ensure that the muffin bake evenly.
Remove the muffins from the oven and set aside to cool slightly in the tin before transferring to a wire rack to cool completely or devouring them while still warm.

They can keep for a few days if stored in an airtight container at room temperature. They also freeze well. Have fun!
Tips:
Try adding some crumbled feta on top along with the pumpkin seeds.
For a vegan alternative, replace the dairy yoghurt with a plant-based yoghurt, and replace the eggs with 3 tbsp of chia seeds soaked for at least 30 minutes in 0 tbsp of filtered water.
In the book Green Kitchen at Home, bestselling authors David Frenkiel and Luise Vindahl share over 100 vegetarian recipes for the family favourites which feature in their own kitchen every day of the week. From quick, delicious weekday breakfasts and dinners, to more elaborate meals for weekend celebrations, this is food that will make you look and feel great. Additionally, they're also the brains behind Green Kitchen Smoothies book from which we've featured the Mocha Morning Buzz Smoothie recipe a few weeks ago. We're obviously getting nothing but healthy and delicious treats from these guys!
The partners are also the faces behind the hugely successful blog, Green Kitchen Stories, winner of the Saveur Best Special Diets Blog in 2013. The blog is dedicated to sharing their delicious healthy recipes with the world and promoting a nutritious, happy and healthy lifestyle. Previously an art director for a magazine, David is the photographer and design-eye behind their work.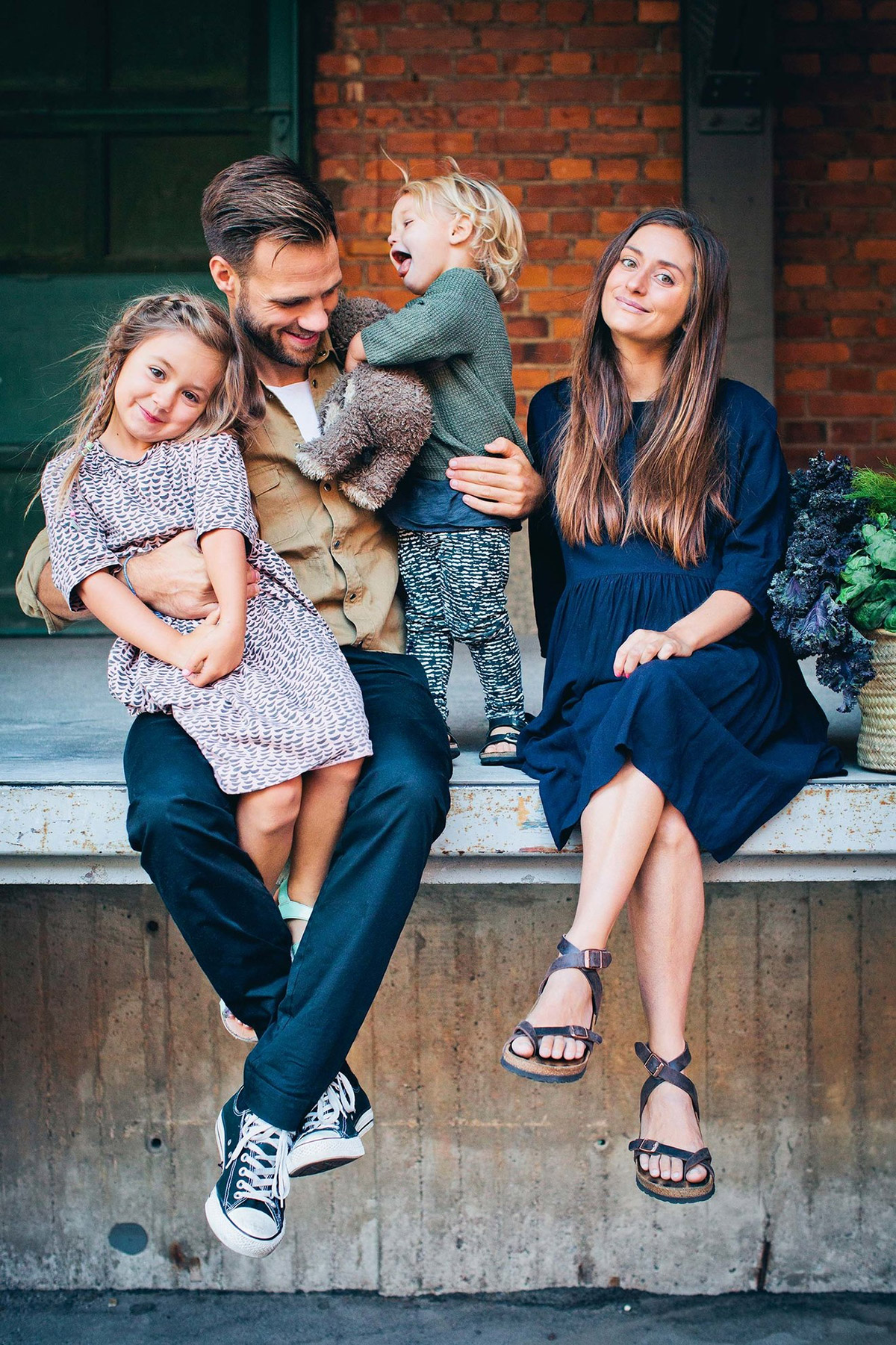 Want to become the ultimate master chef at home? Of course you do! For an awesome collection of quality dining and kitchen wares, head over to Hunting for George and checkout other delectable food recipes on our blog.