Well, that happened quickly. Where on earth did the last year go!? At the end of each year we like to reflect on our achievements: the highs, the lows and everything in between. It's been another bumper year for Hunting for George and 2017 has brought with it plenty of action.
To kick things off in 2017, we got our hot lil hands on a set of keys to an incredible heritage listed warehouse apartment in North Melbourne. We filled it top to toe with Hunting for George goodies to show off our latest homewares collection, Welcome Home and boy oh boy did we fall hard for that crib. Shortly after, the Oliver Coffee Table made his debut as the latest addition to the Oliver Furniture range. After all, as self-proclaimed coffee lovers, we couldn't let another day go by without a proper coffee table to rest our morning brew on! We had a whole lotta fun creating rad videos throughout 2017, but if we had to pick a favourite it would have to be "How to Create your Perfect Print Wall", an instructional video which helped launch our latest collection of art prints, the 'Collector' series.
Moving along, we joined forced with Lemons Ceramics to bring you Hunting for George's very first range of ceramics. The range of white speckled stoneware includes beautifully textured planters, tumblers, and teeny tiny espresso cups. The minimalist design makes for an extremely good looking and versatile range.
When luxury camping and outdoor events specialists Under Sky approached us about partnering up to help launch their exclusive pop-up luxe camping hotel in the Grampians, it was an offer we couldn't we refuse. We decked out their lush bell tents with sweet Hunting for George linen to ensure the best possible nights sleep for their guests.
Are you still reading? Okay, good because we're up to the second half of the year, where we were gearing up for the launch of our 2017 Hunting Collective. We threw open the doors of our Richmond showroom to artists, friends, customers, offering a unique opportunity to see our latest collaboration with Melbourne Artist, Rowena Martinich. With Rowena by our side and her latest original artworks hanging on our walls, all that was left was the party, refreshments and banging tunes.
Our Mum told us never to boast but then again our Mum never won the Best Independent Online Retailer at the Online Retailer Industry Awards (which is basically the Logies for eCommerce). We were also listed as 'One to Watch" in the Power Retail E-Commerce Leaders' Playbook and scored a spot in the Top 50 People in E-Commerce by Internet Retailing. Oh and we were named a Victorian finalist in the Telstra Small Business Awards and do you know what the best thing was? We all got to dress up and drink really good champagne.
Another milestone we hit this year was celebrating our 7th birthday! And what a seven years it has been! This year, we welcomed new team members, challenged ourselves with the launch of our Experience Store (which made Jo cry both happy and tired tears), were on the cover of a magazine (well, kind of) thanks Real Living Mag, managed to eat 100 yo-yo biscuits in 4 days (thanks Marti for baking them), made over 3000 cups of coffee, sent over 10,000 parcels full of goodness and designed 106 unique campaigns for your to enjoy.
As we get set for an even bigger and better 2018, we catch up on some of our favourite moments from 2017 in picture form (because who doesn't love a good picture book?!) Enjoy!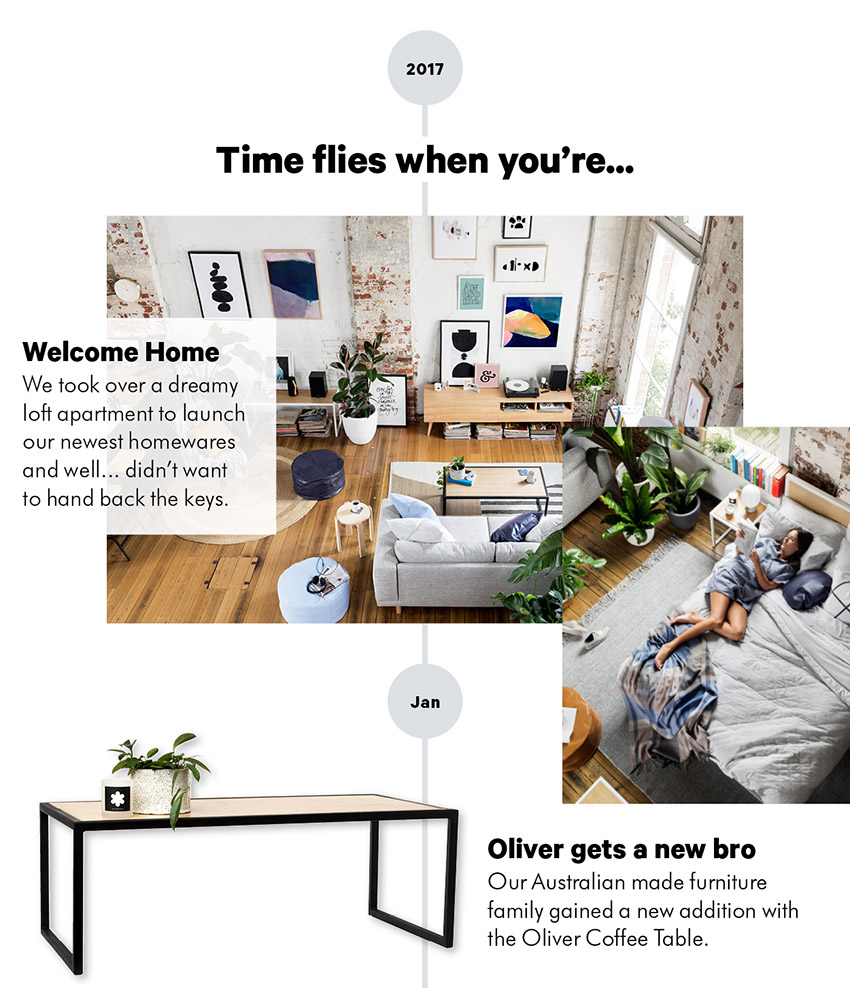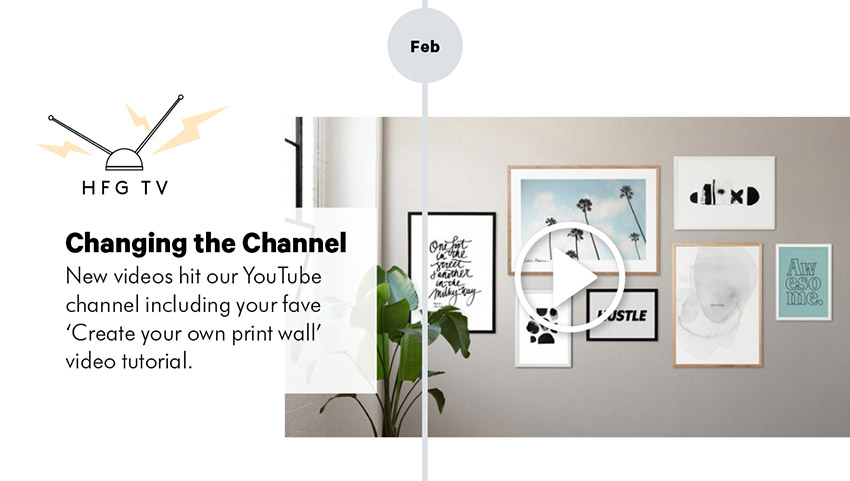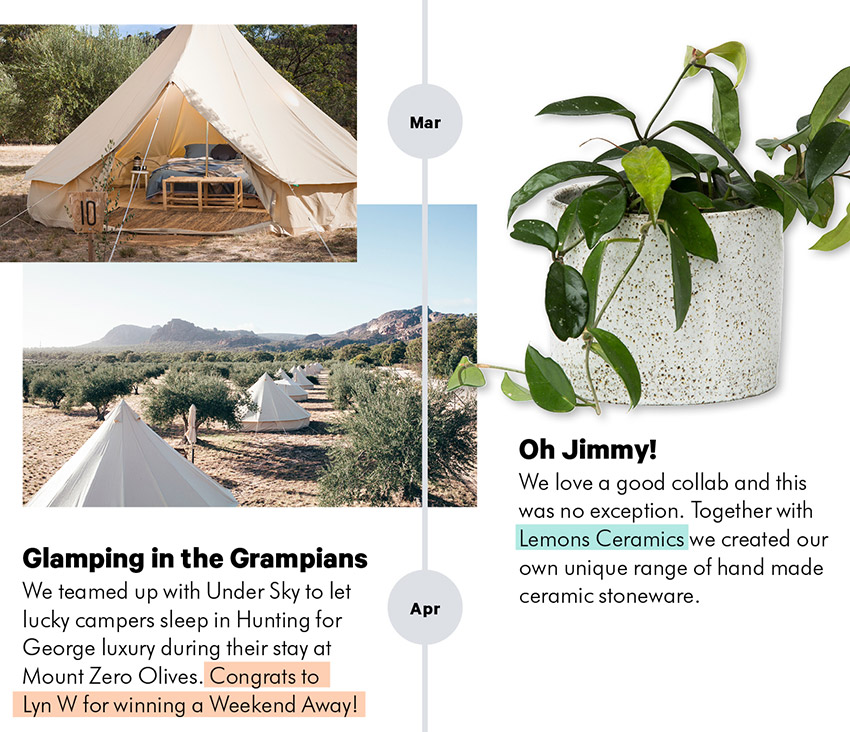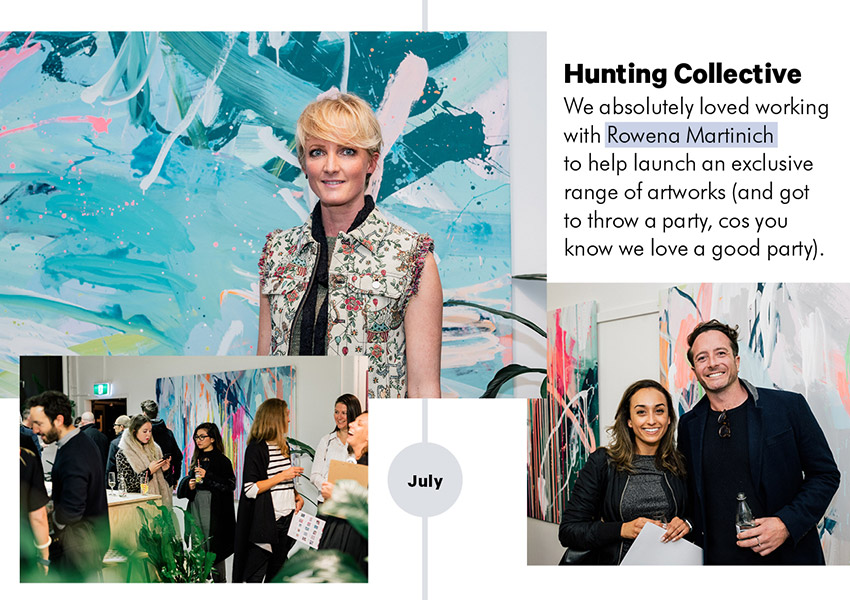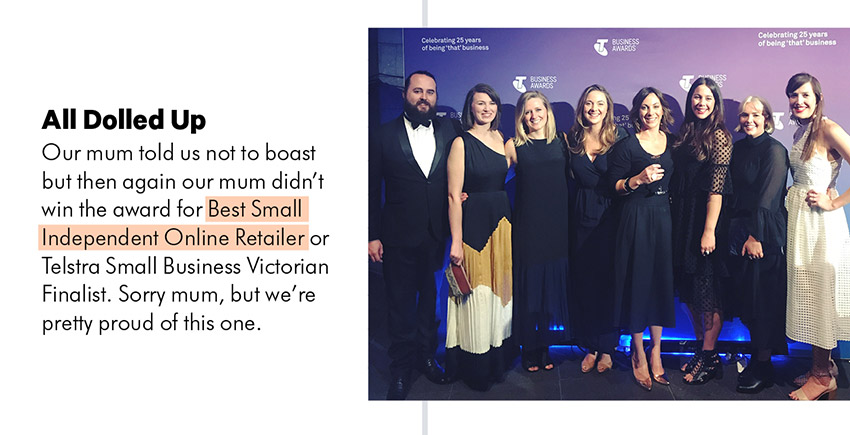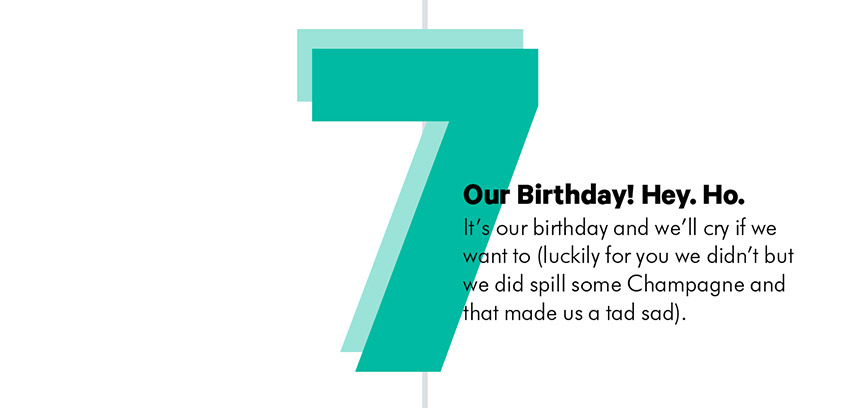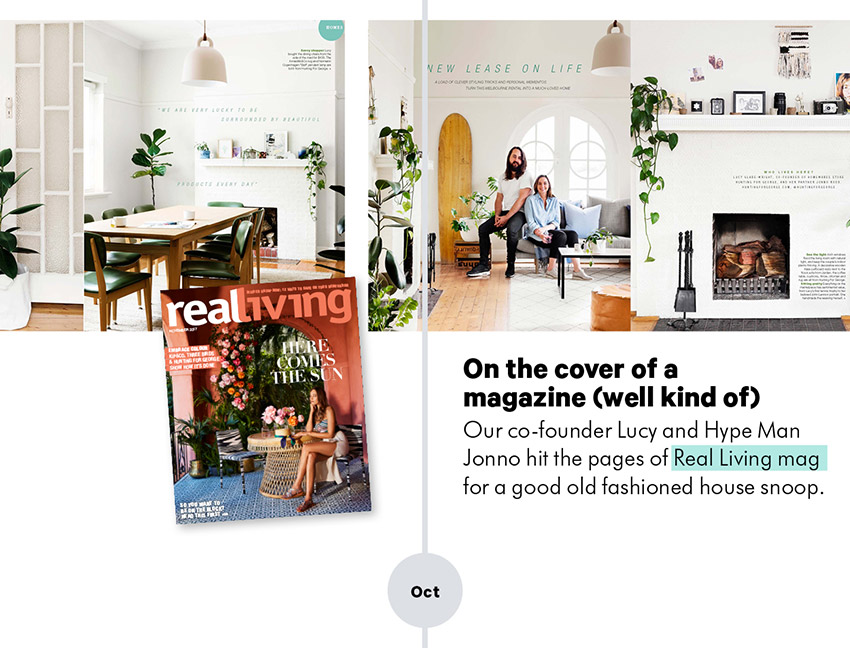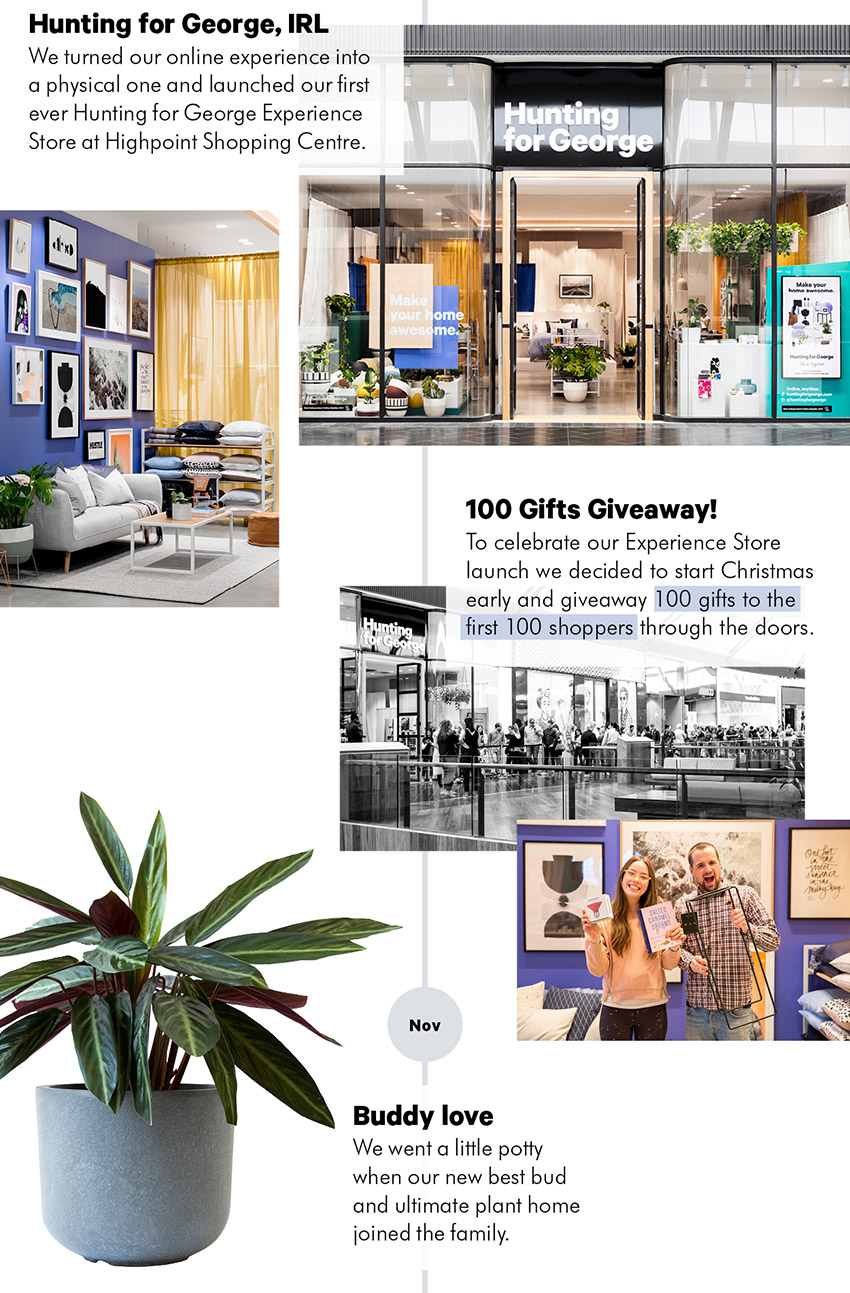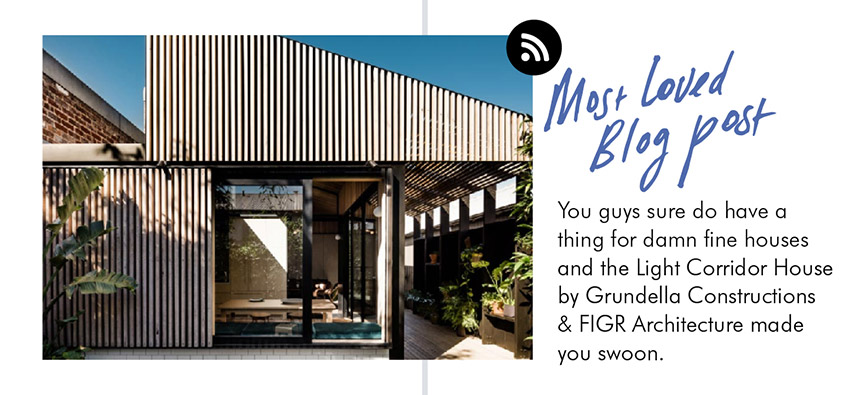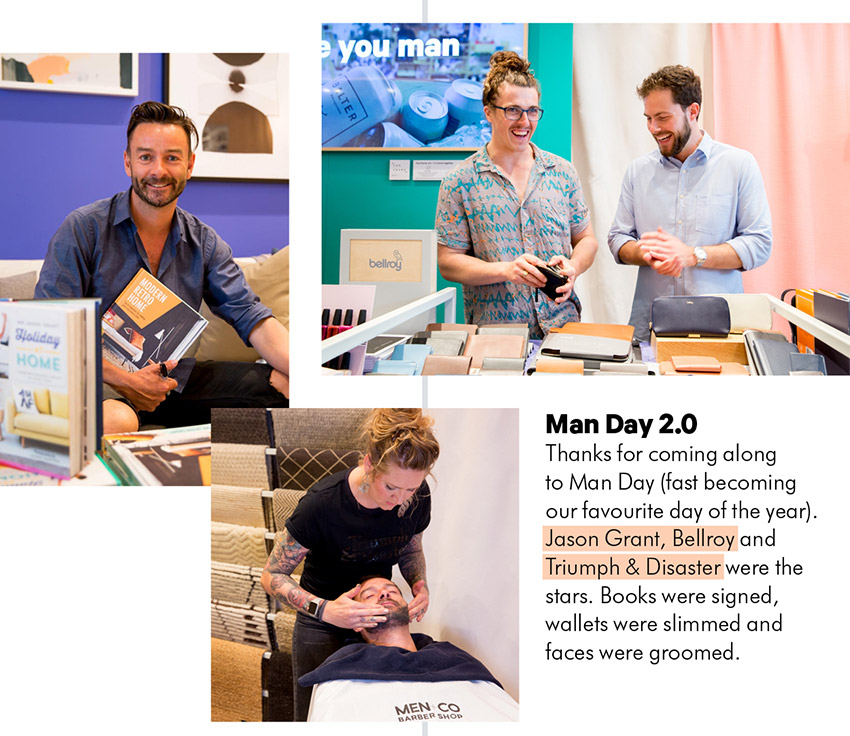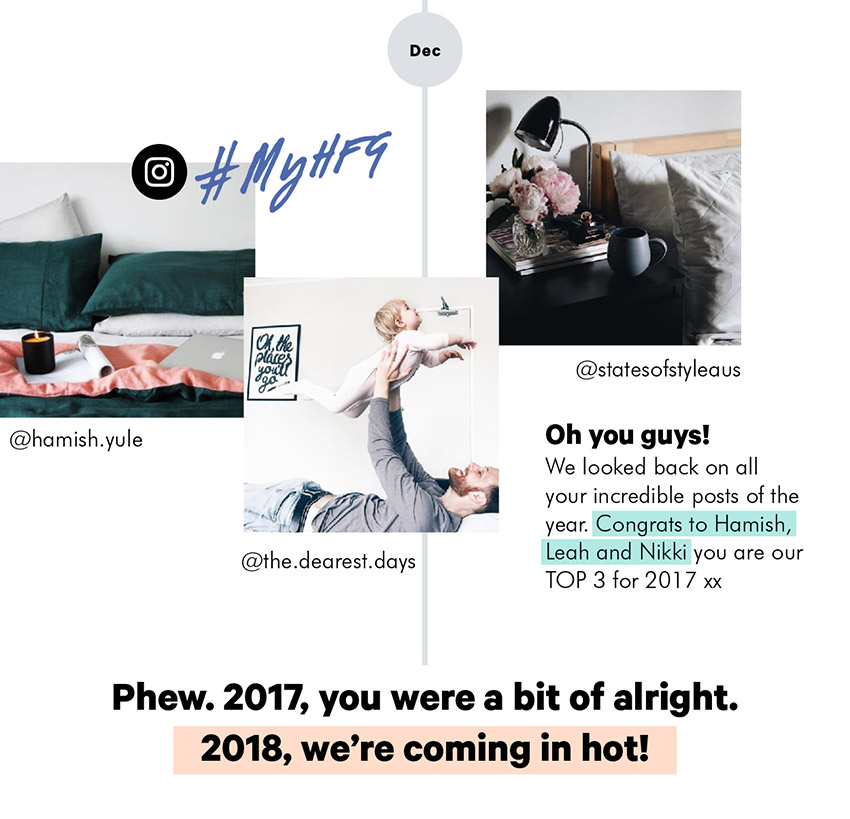 Cheers for all your support this year! Thanks for tuning in and digging what we do, whether it be through shopping, liking, sharing or giving us your feedback.
We hope you have had an equally terrific year kicking your own goals! May your 2018 bring you plenty of laughter, celebration, determination and many happy days.
Happy New Year and catch you on the flip side!
Cheers,
Jo, Lucy and the entire Hunting for George team xxx