With its undulating form and subtle changes in light, the aptly named Ripple House creates a sense of unfolding space. Behind this single-fronted Victorian facade lies an addition that redefines the previously isolated floor plan into an incredibly versatile family home that connects beautifully with its garden.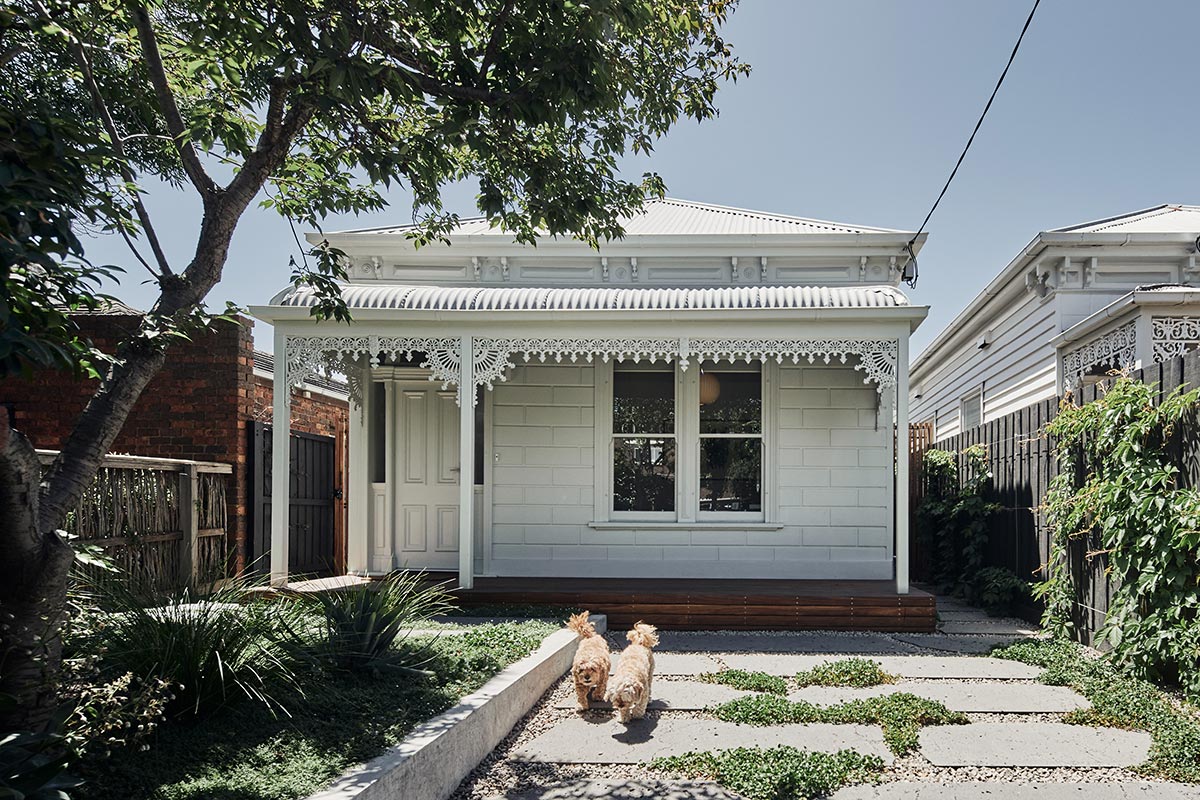 The transition from old to new is embodied by a lower ceiling surrounded by green, with the flooring changing from timber to concrete. The cabinetry in the kitchen features white finishes that contrast with sculptural plywood forms, along with an island bench that is characterized by broad proportions which are ideal for informal gatherings.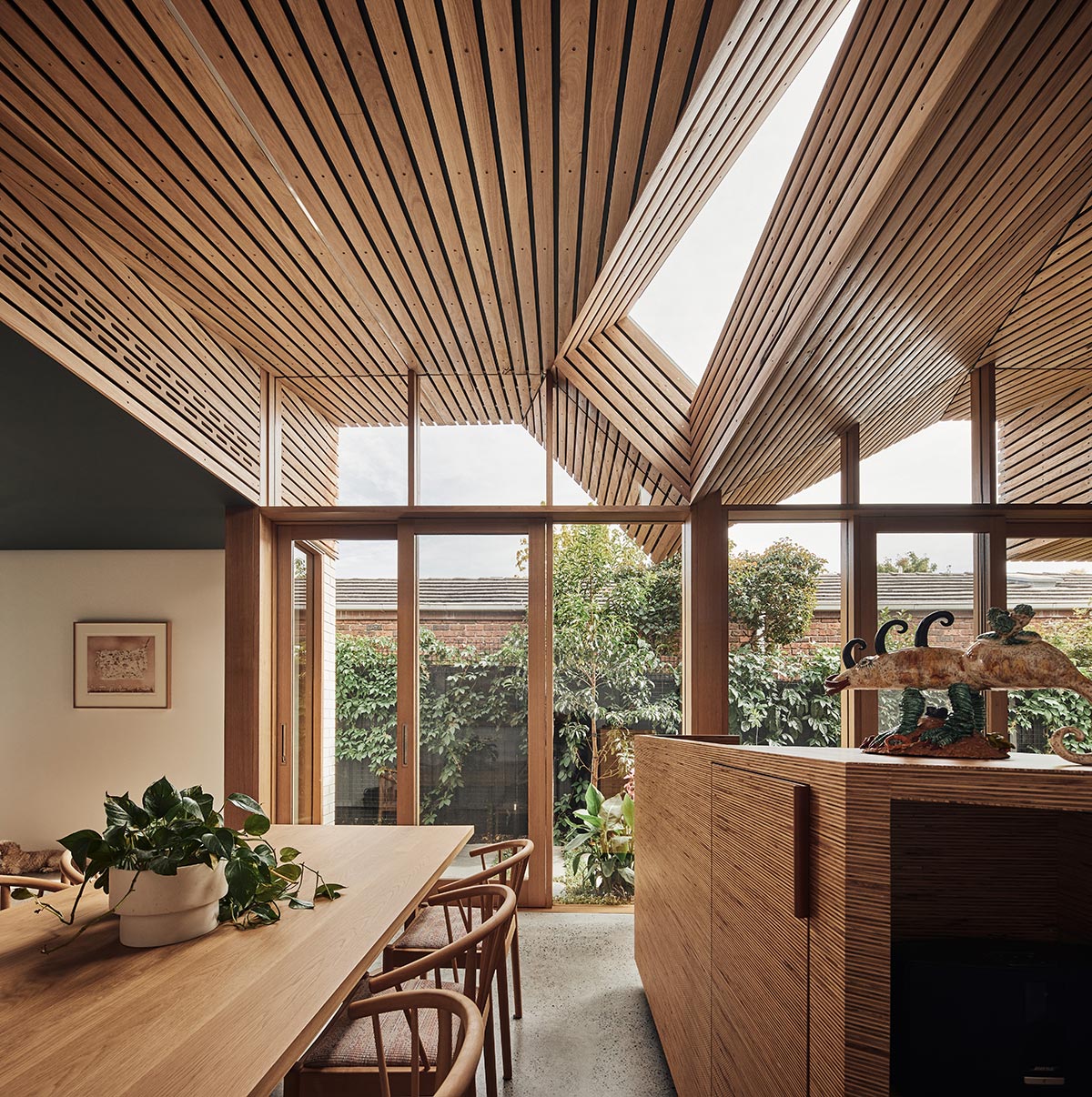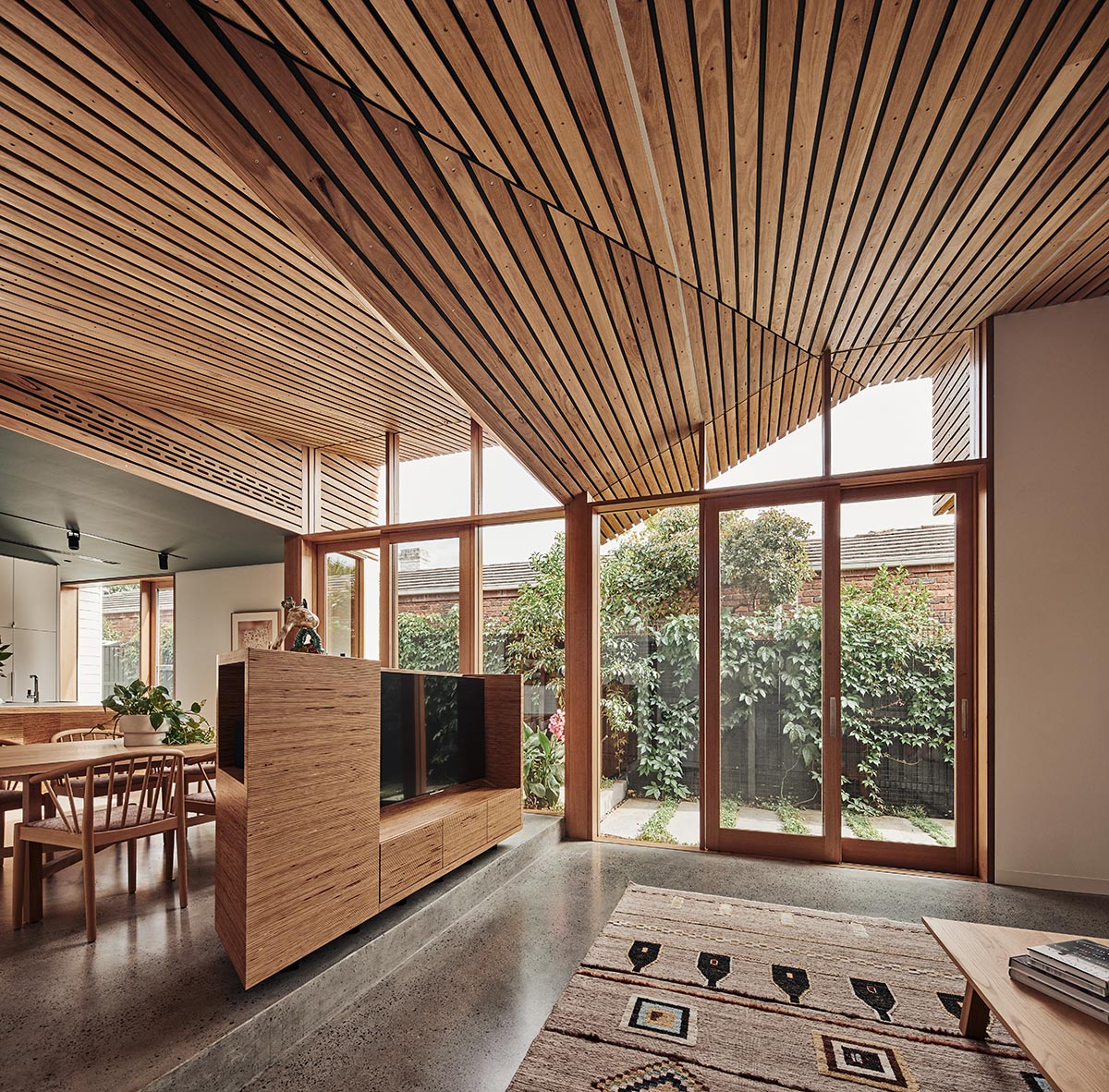 The new addition is defined by rippled ceilings made from silver-top ash. The rippled ceiling combines energy-efficient LED strips and lines of light to transform the sense of the ceiling from day to night.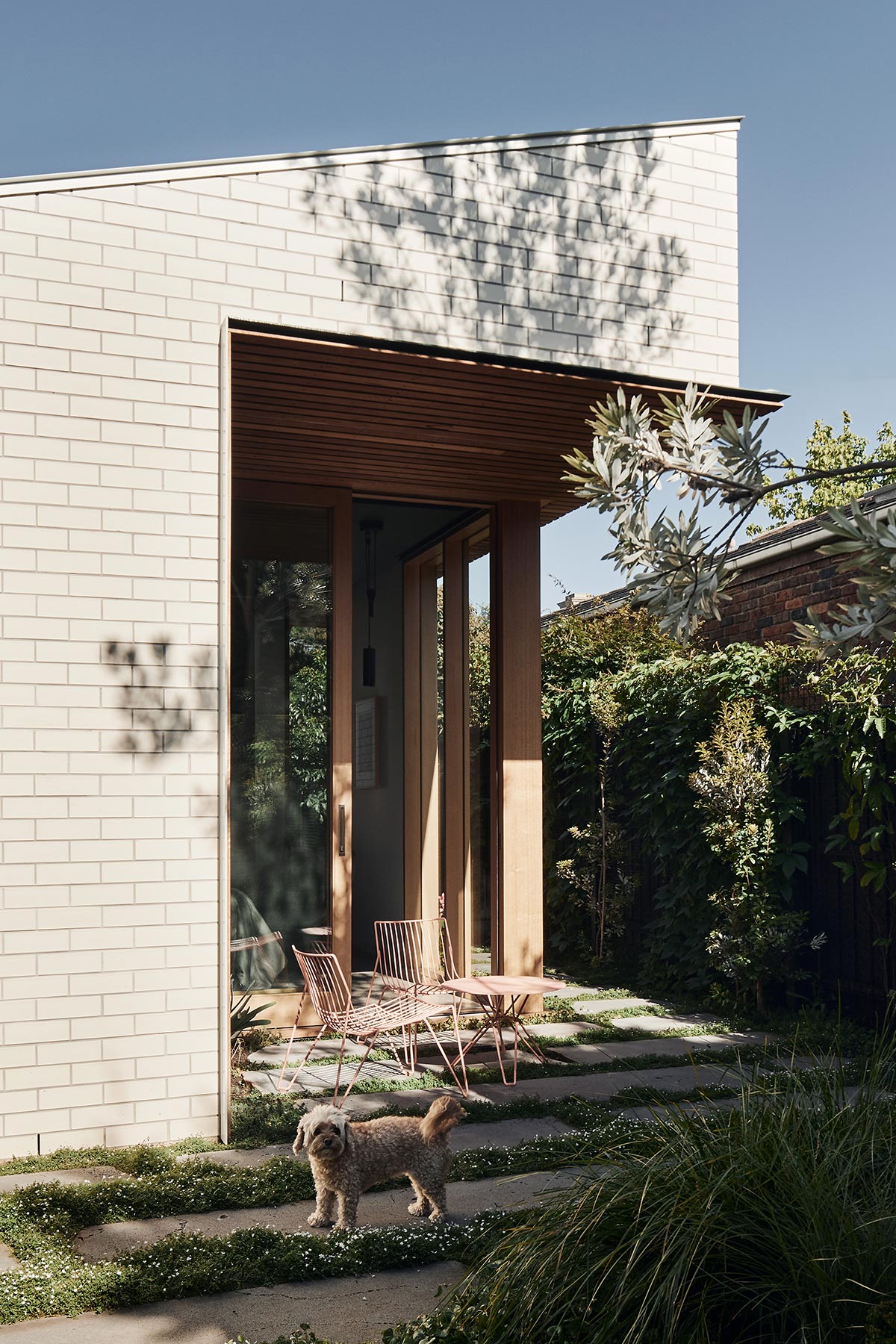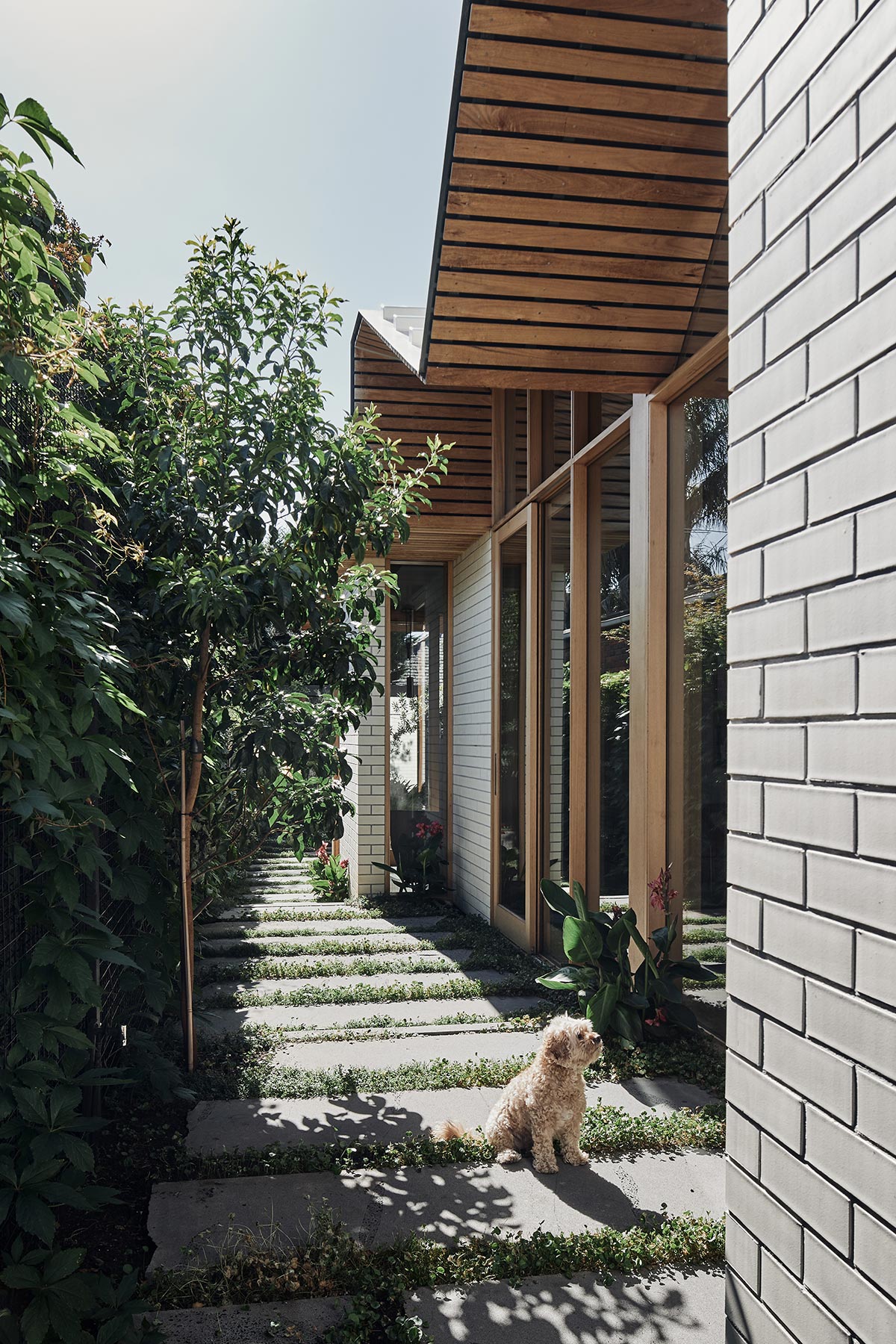 The living room and stepped garden along the northern edge are integrated through operable glazing extending the interior footprint and enhancing its openness. The materials selected include silver top ash, plywood, laminate, timber, and brick, which are all-natural and locally sourced. Spaces are furnished with Australian-designed and made furniture, along with some vintage pieces.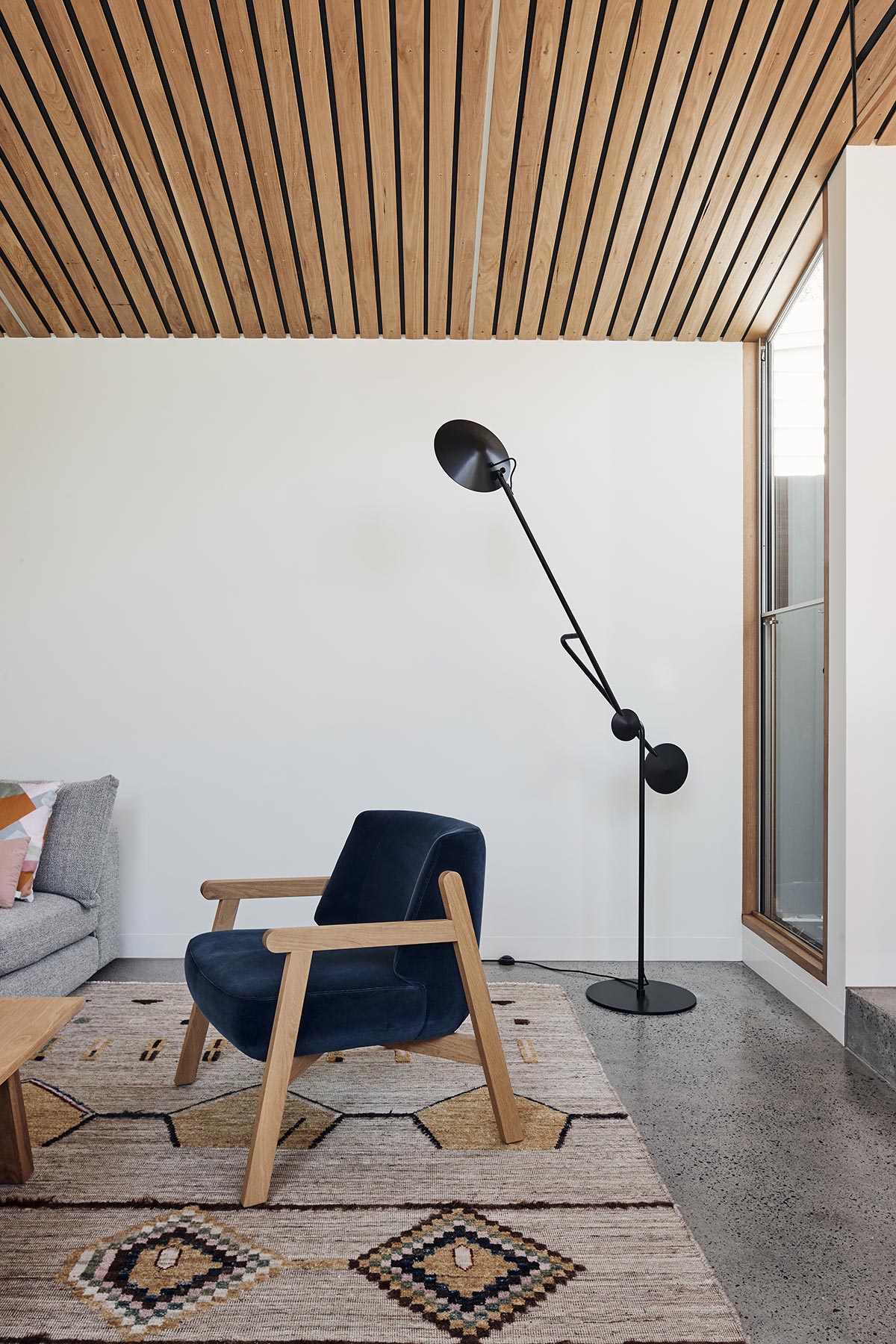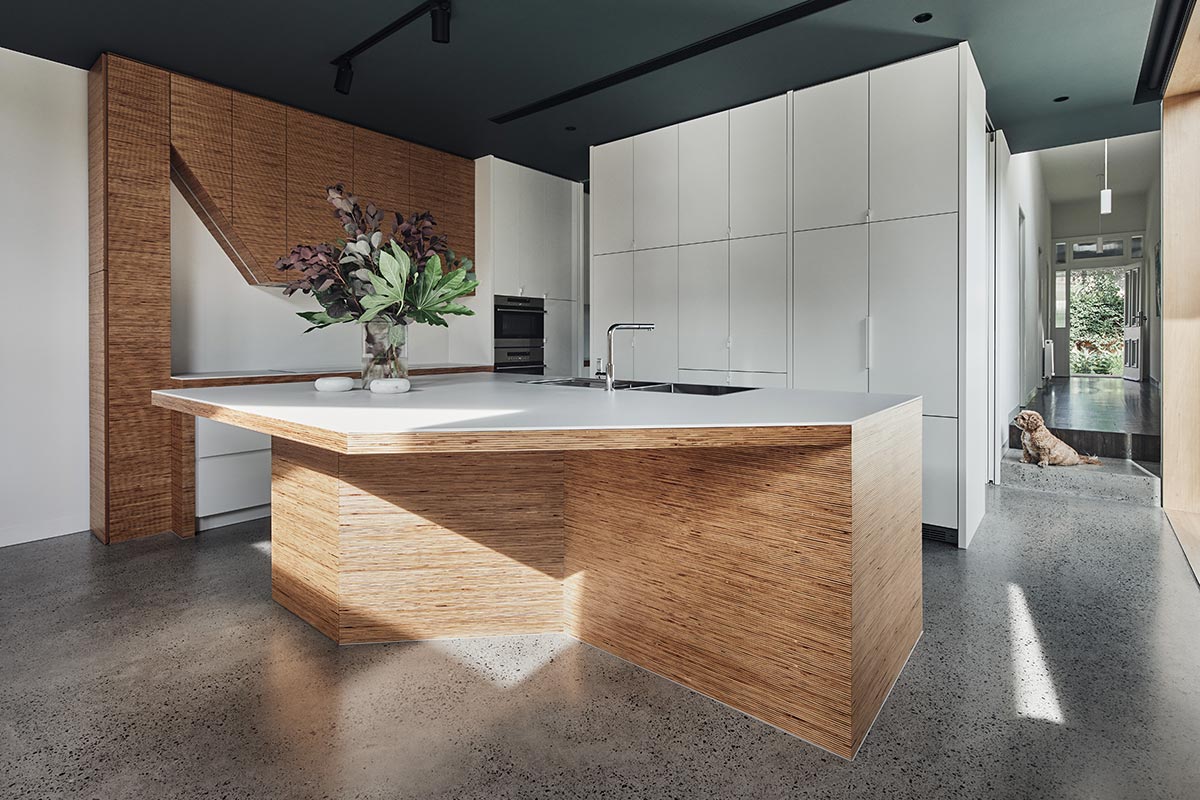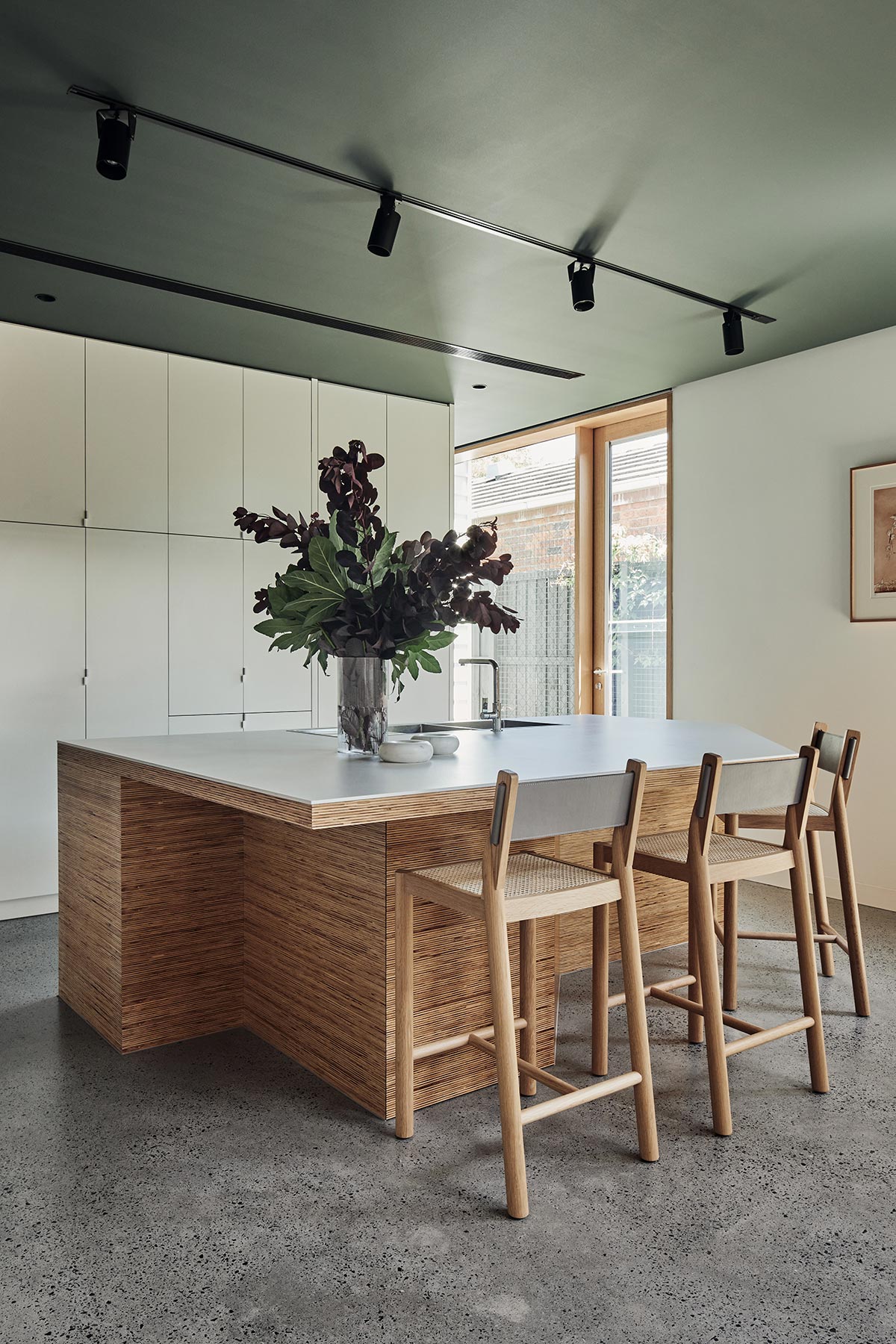 The distinct warm tones which span throughout the home allowed the owners to introduce their own style and personalities with interior decors. Pops of colour were sparingly added to the space for a subtle but striking aesthetic vibe.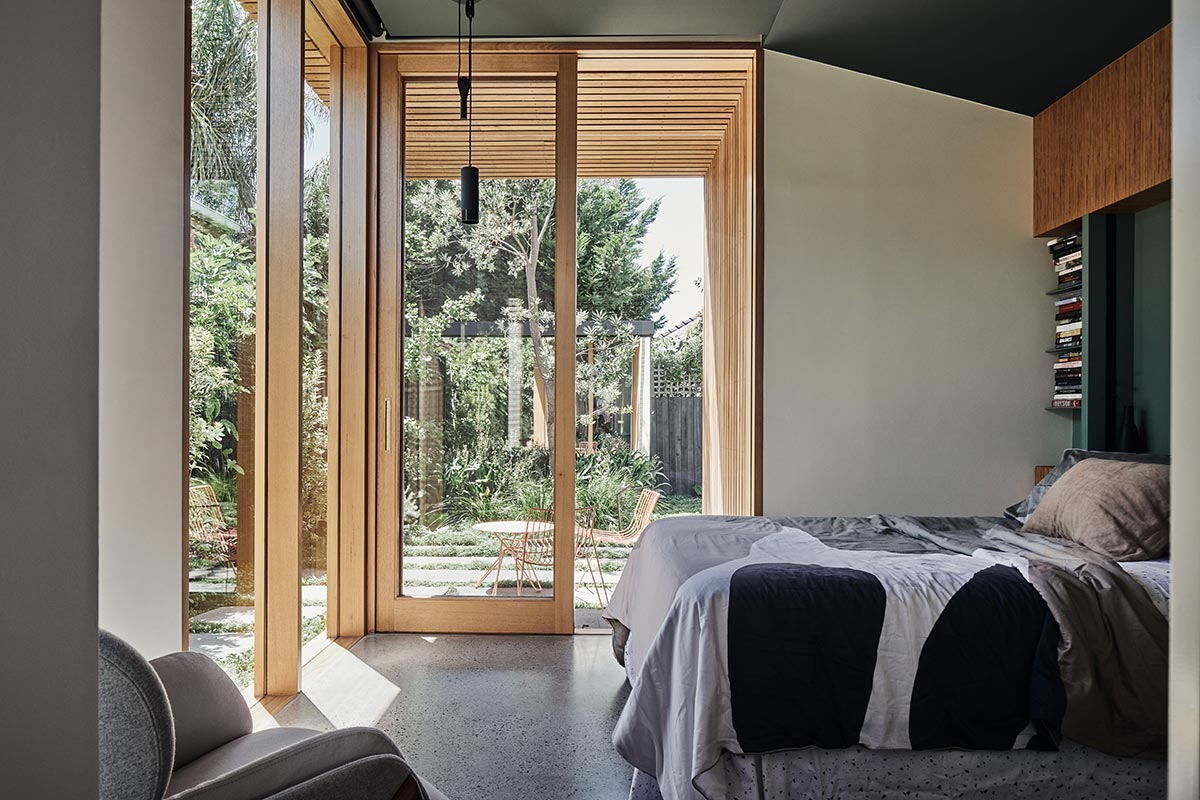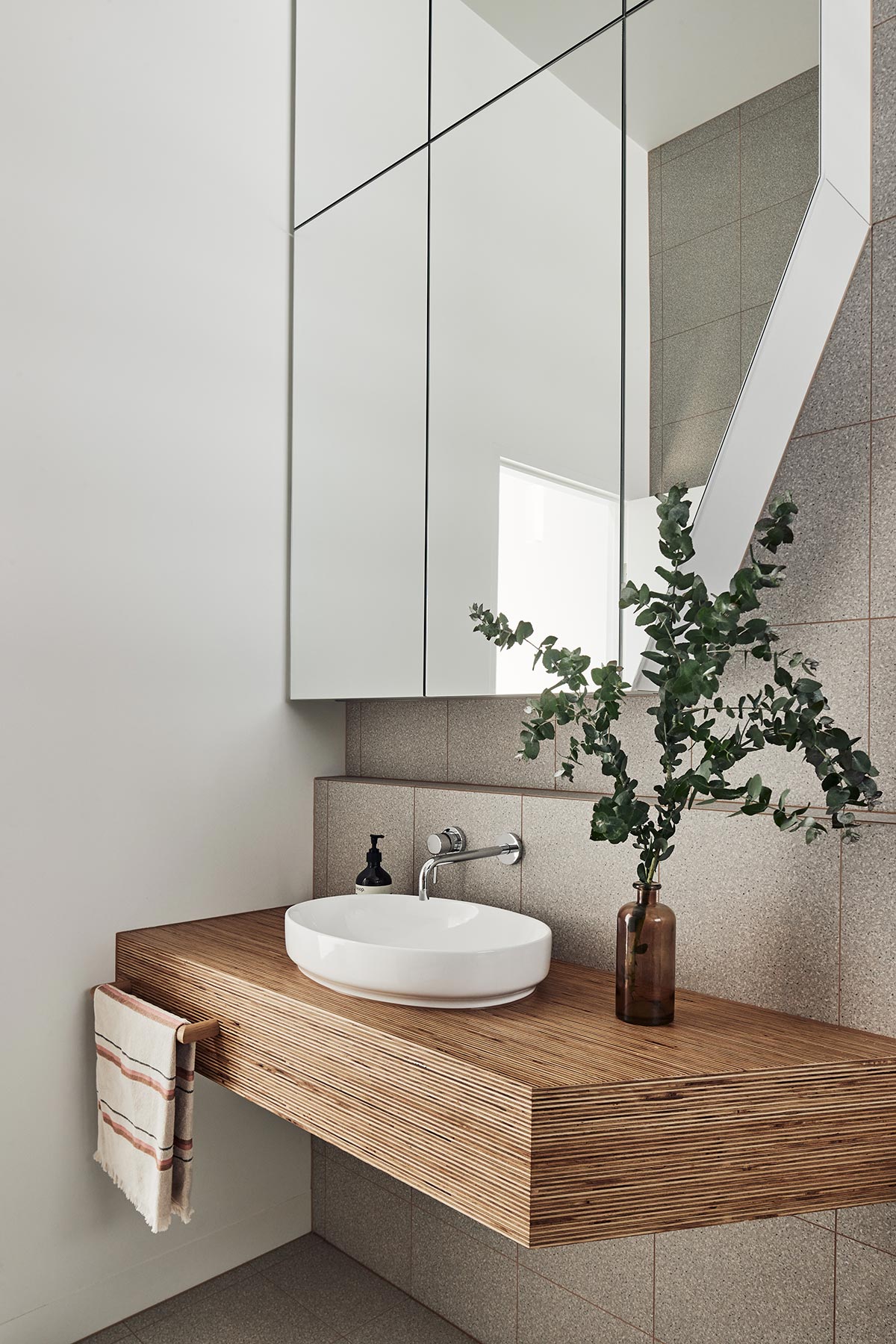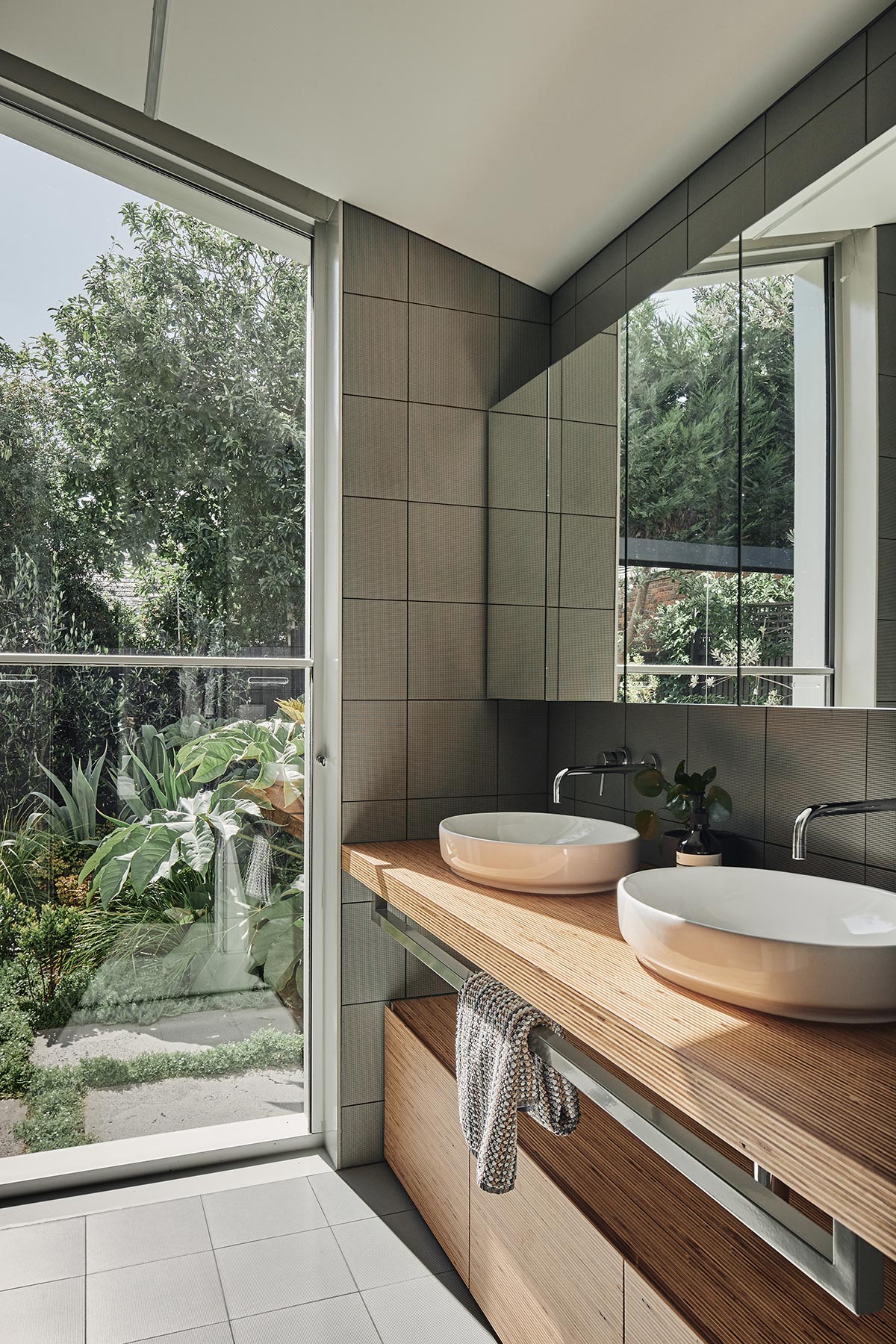 Having views of the eastern garden through an expansive sliding door, the main bedroom opens onto the outdoor area. As soon as the sliding door is closed, the master bedroom becomes intimate and private. A mirrored shed appears to extend along the full length of the site as it contrasts with the textures and rippled ceiling in the stepped garden.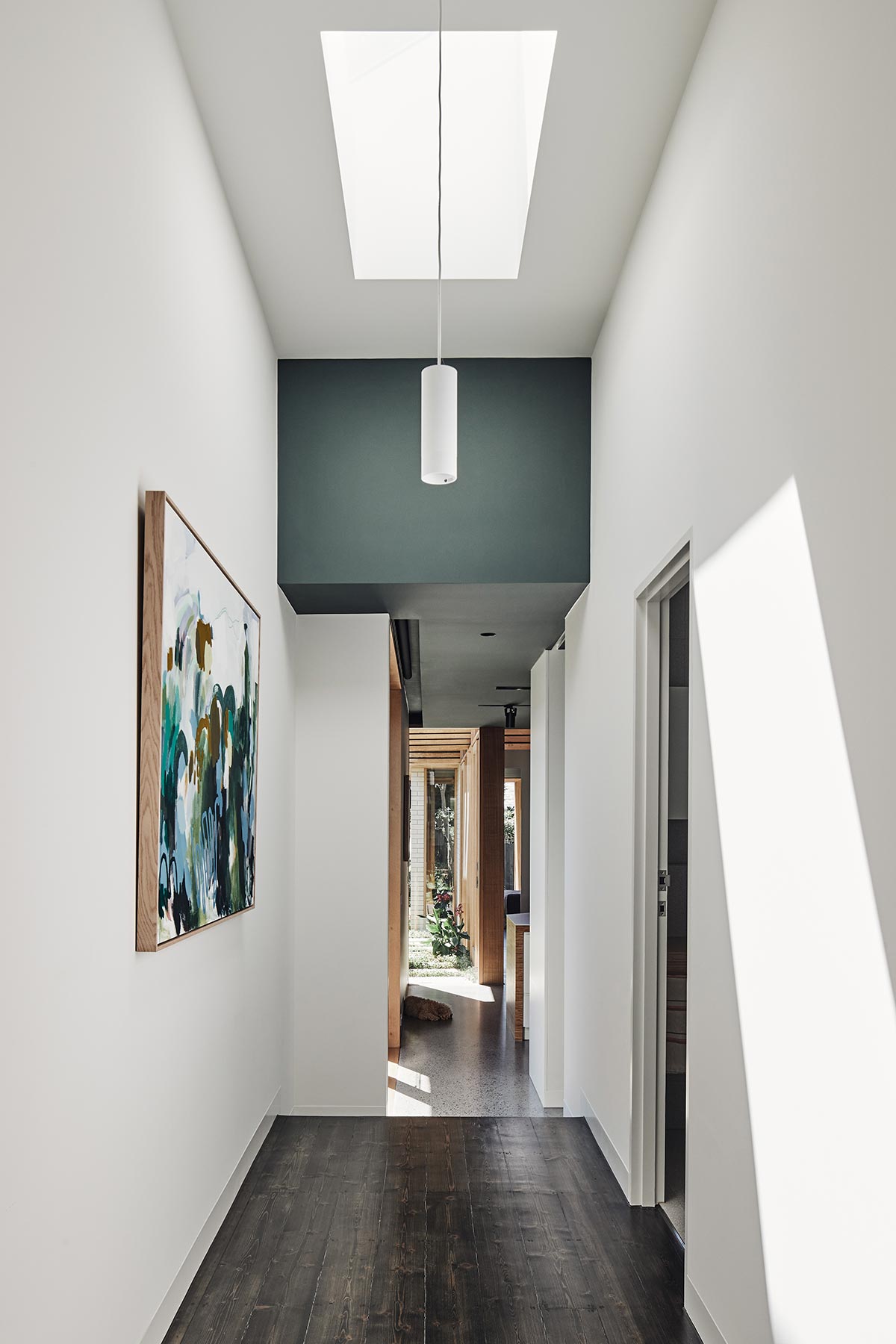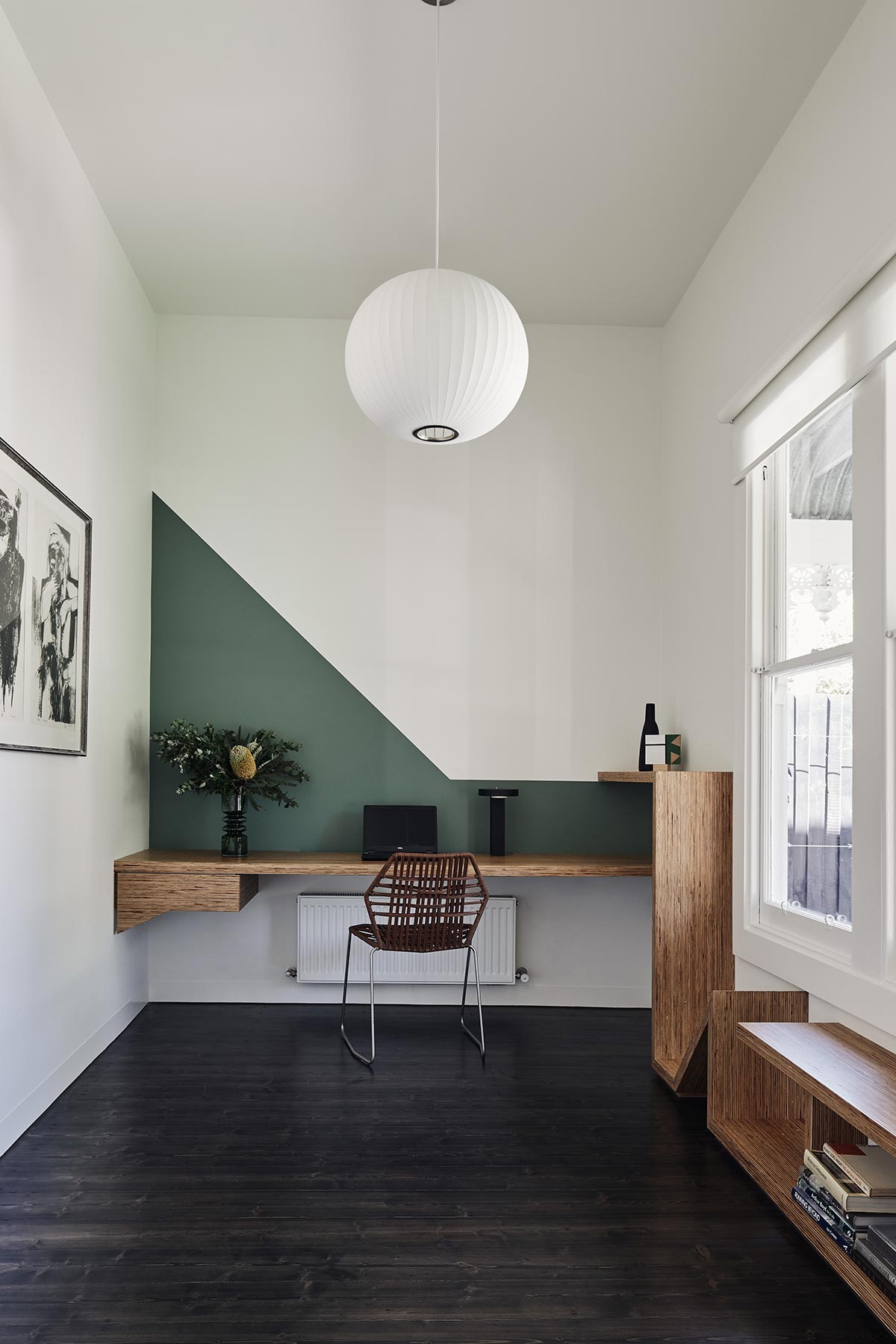 The house expresses a continual play between functionality and the creative reverberations between light and site. It demonstrates a sophisticated combination of elements and promotes family gathering through communal living areas. Just how a family home should be!
Project: Ripple House
Architect: FMD Architects
Builder: BFC Built
Location: Melbourne, Australia
Type: Renovation
Photography: Peter Bennetts