Located in South Fremantle, Western Australia, the Orient Street House is a renovation designed around remnants of an 1870s limestone stable and a 1924 clay brick cottage. As designed by Philip Stejskal Architecture, the alterations were meant to register the passage of time and continue the rich narrative of the original structures.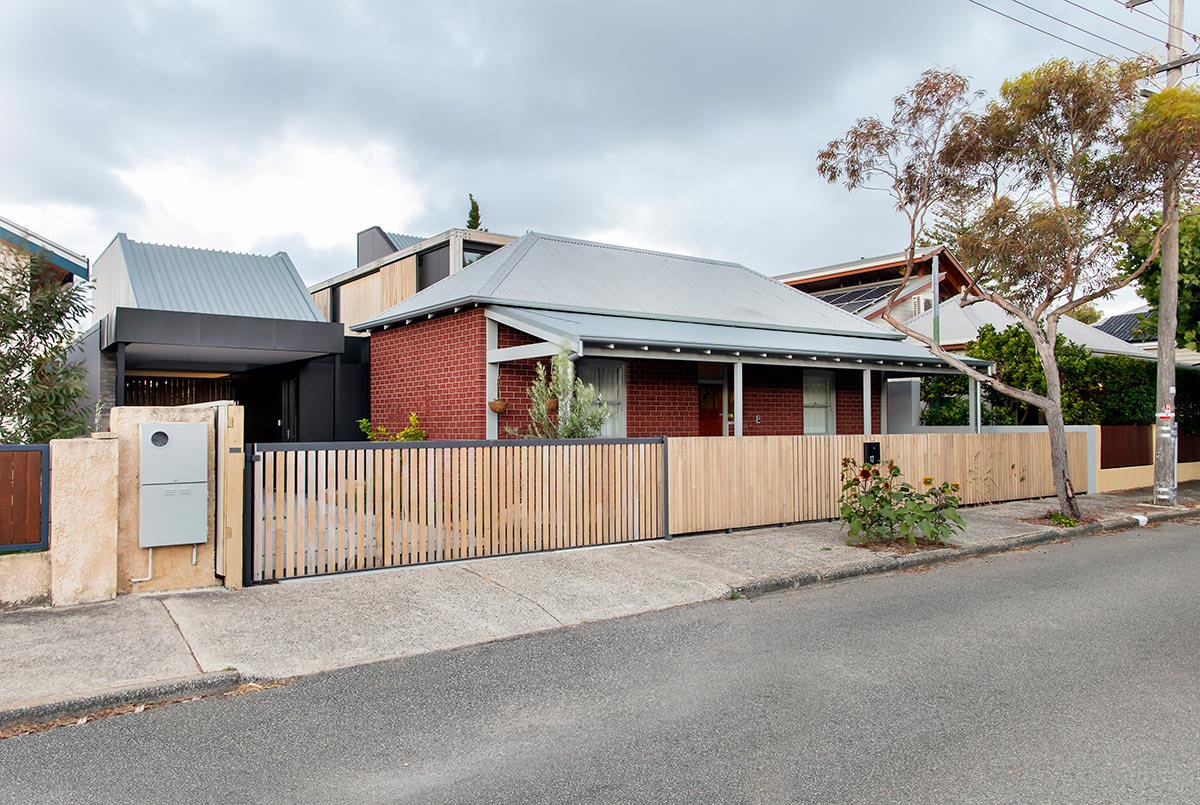 "An archival search and on-site investigation revealed a story worth preserving and telling. The project evolved around what we discovered. It is the ultimate sustainability and privilege to re-use and adapt existing structures." – Philip Stejskal Architecture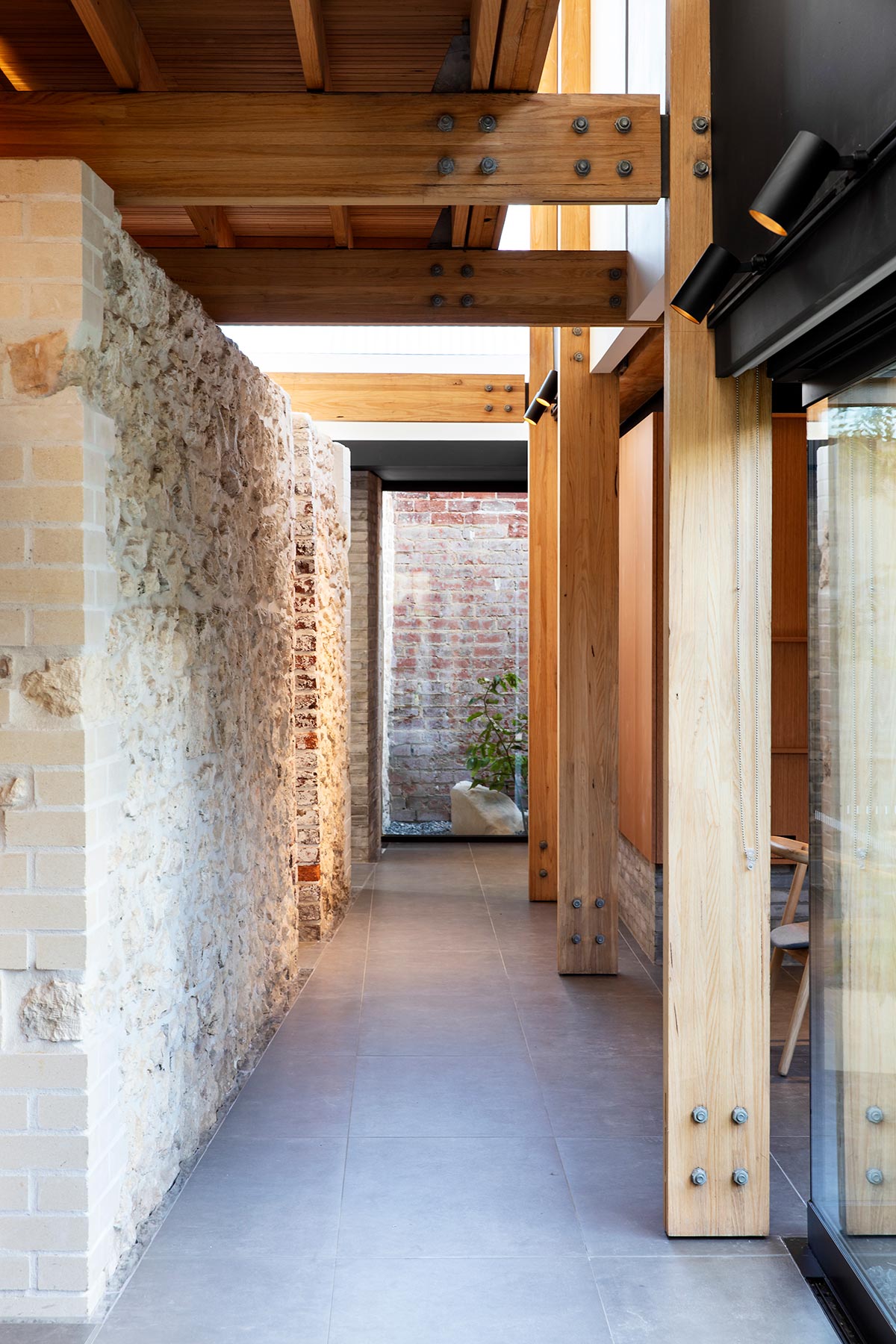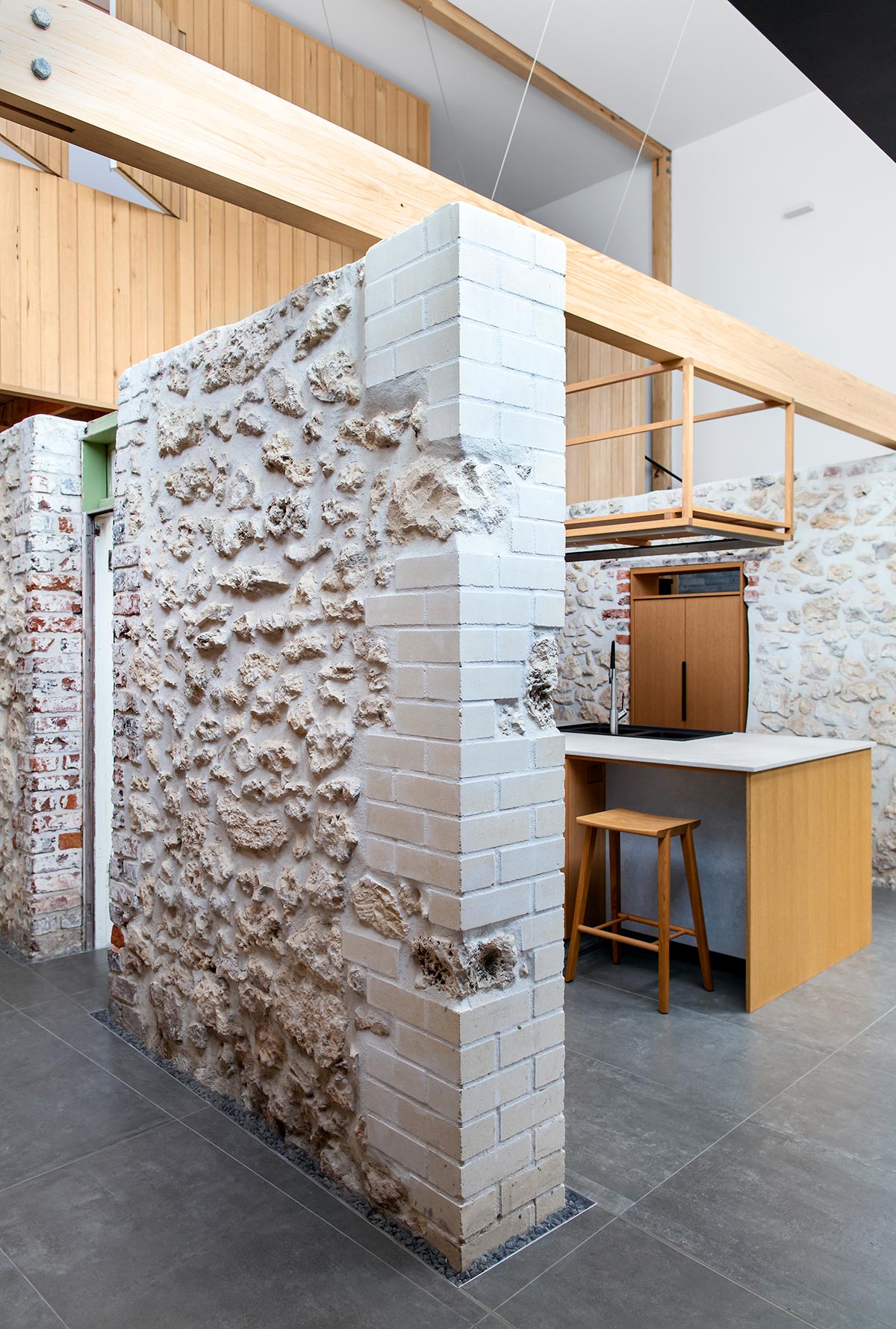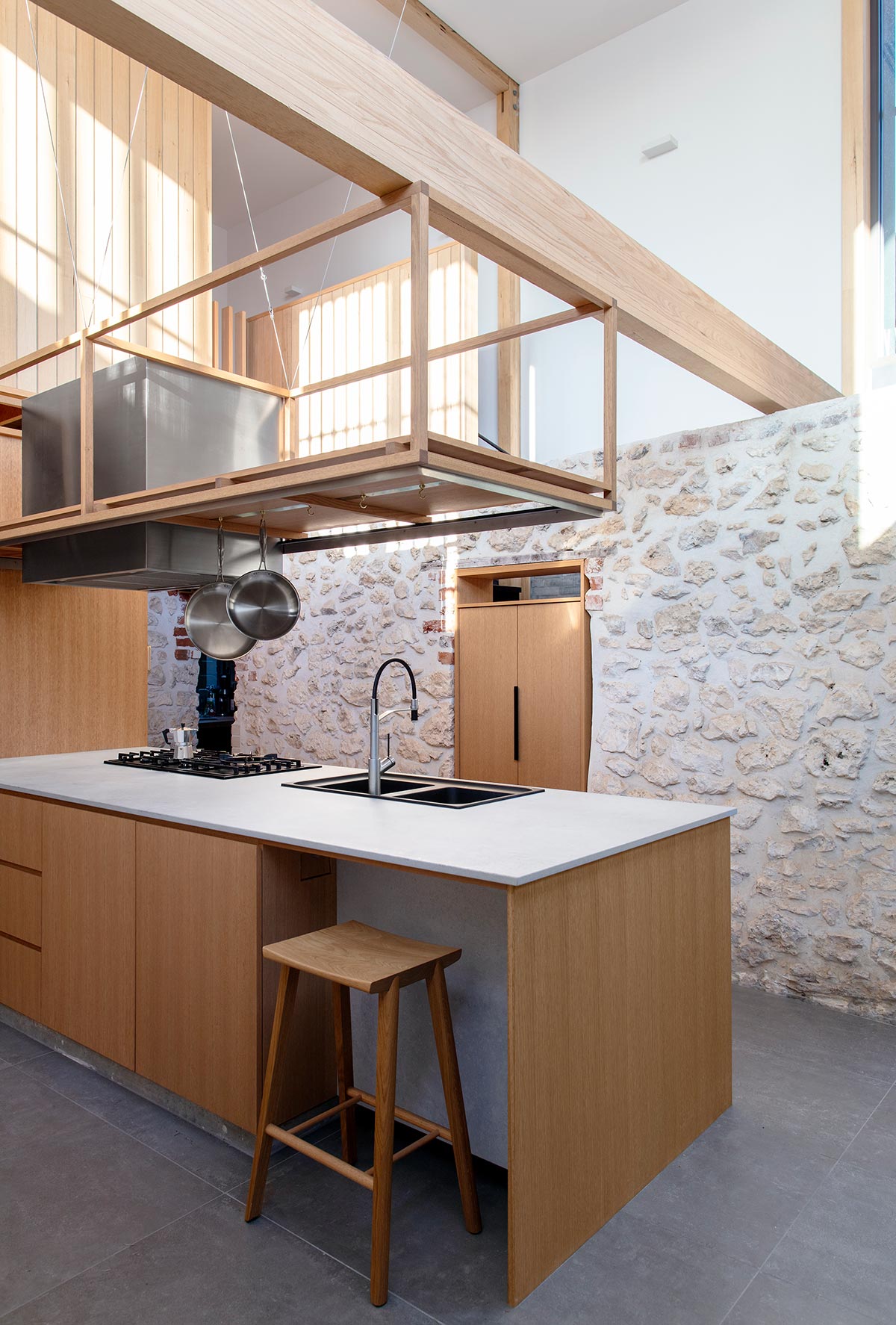 With two main elements, the new structure was designed around the limestone rubble walls. Collectively, these elements create new spaces that are loosely defined by interior and exterior.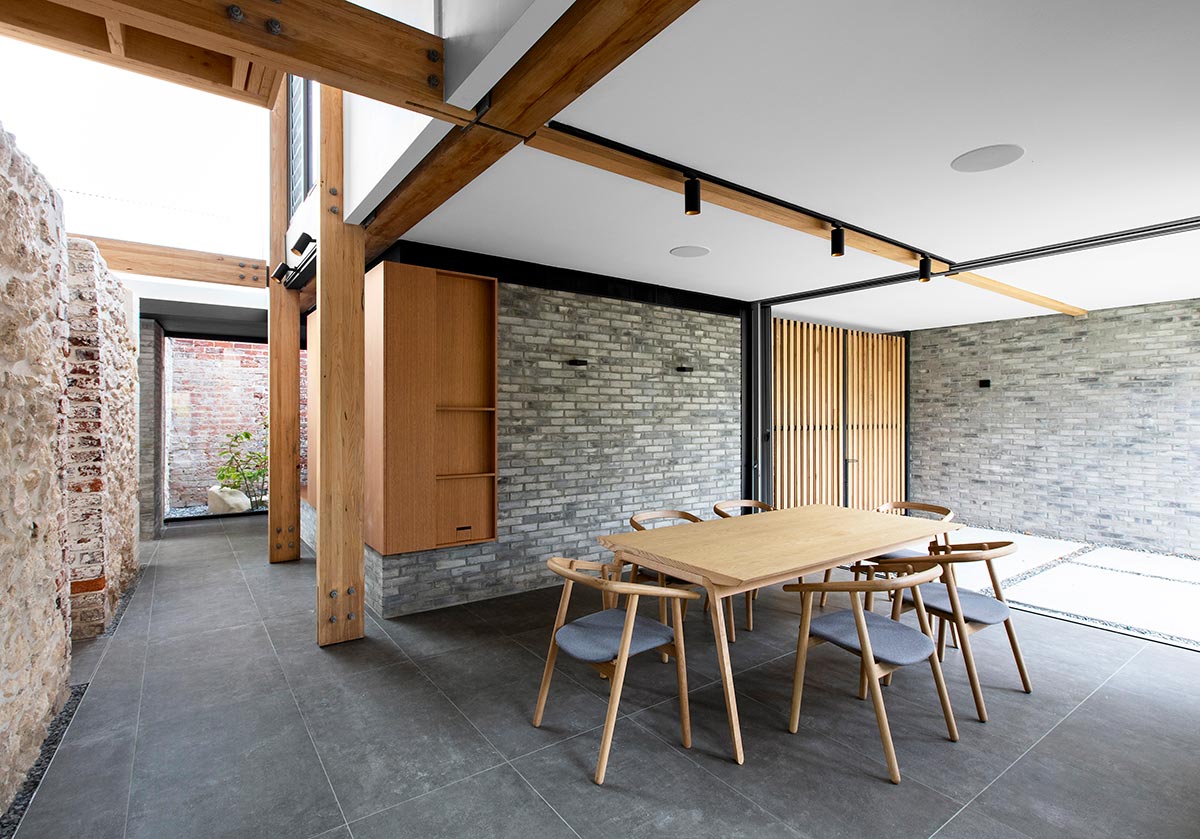 Most of the interiors are neutral in colour, but they are rich with patterns, textures, and materials. There is a connection between the design scheme and nature, in the scale, in the materials, and the overall feel. Material selection was based on its ability to age gracefully. Adding new timber details provides shelter and contrasts the historic masonry.
All of the spaces are painted in soft and muted colours, which infuses the areas with a sense of calm, while the perfect fusion of those materials and clean, sophisticated patterns gives it a contemporary flair.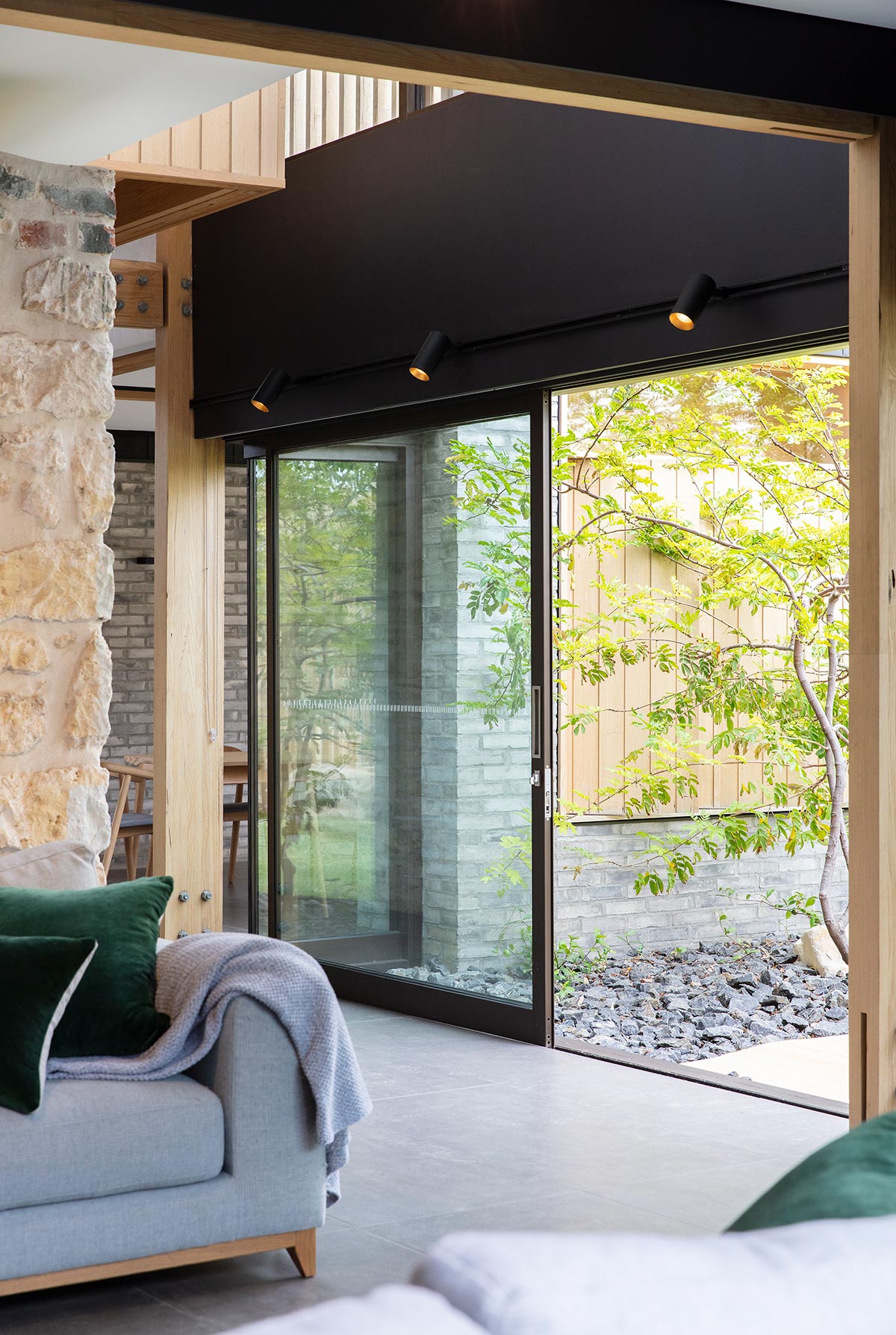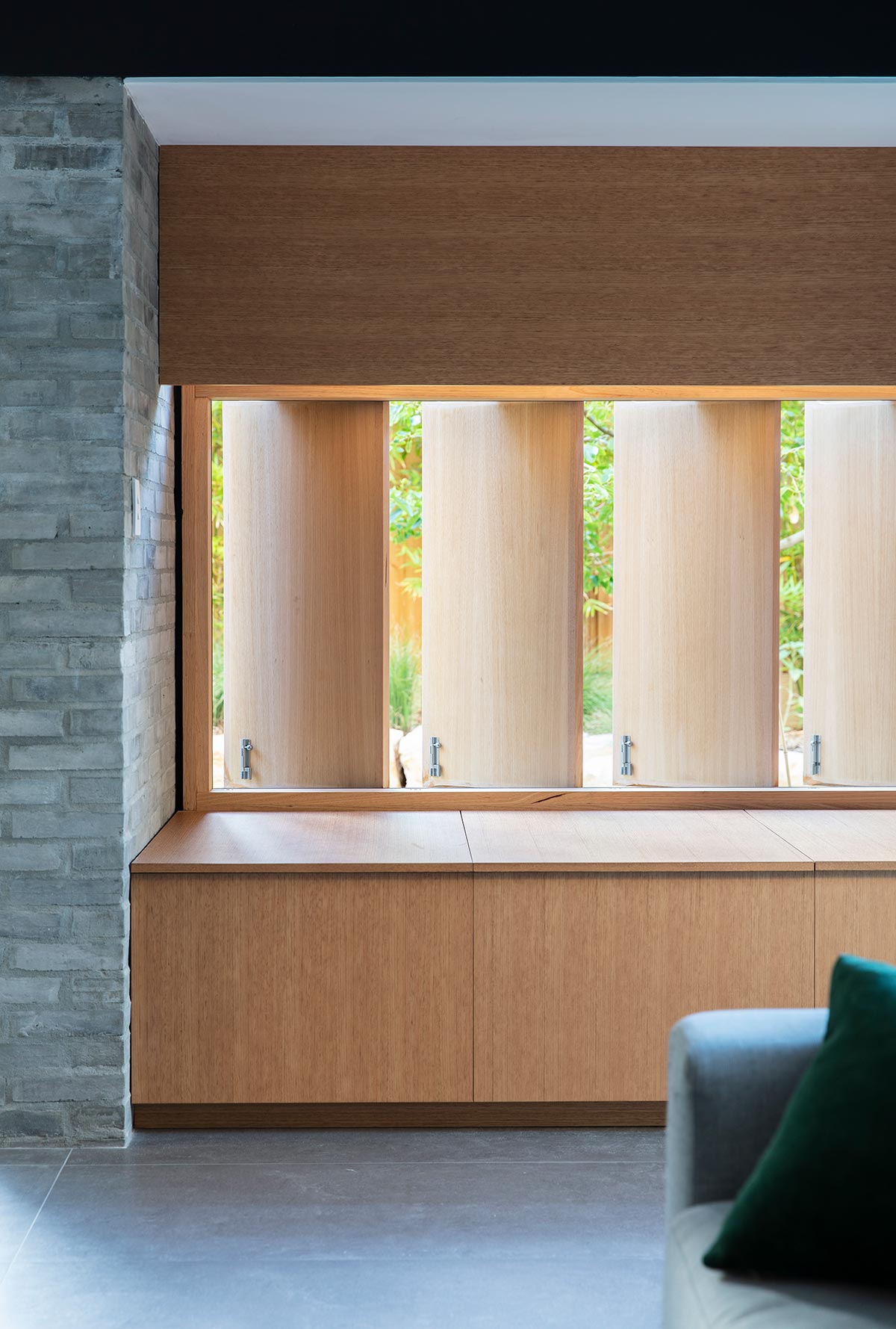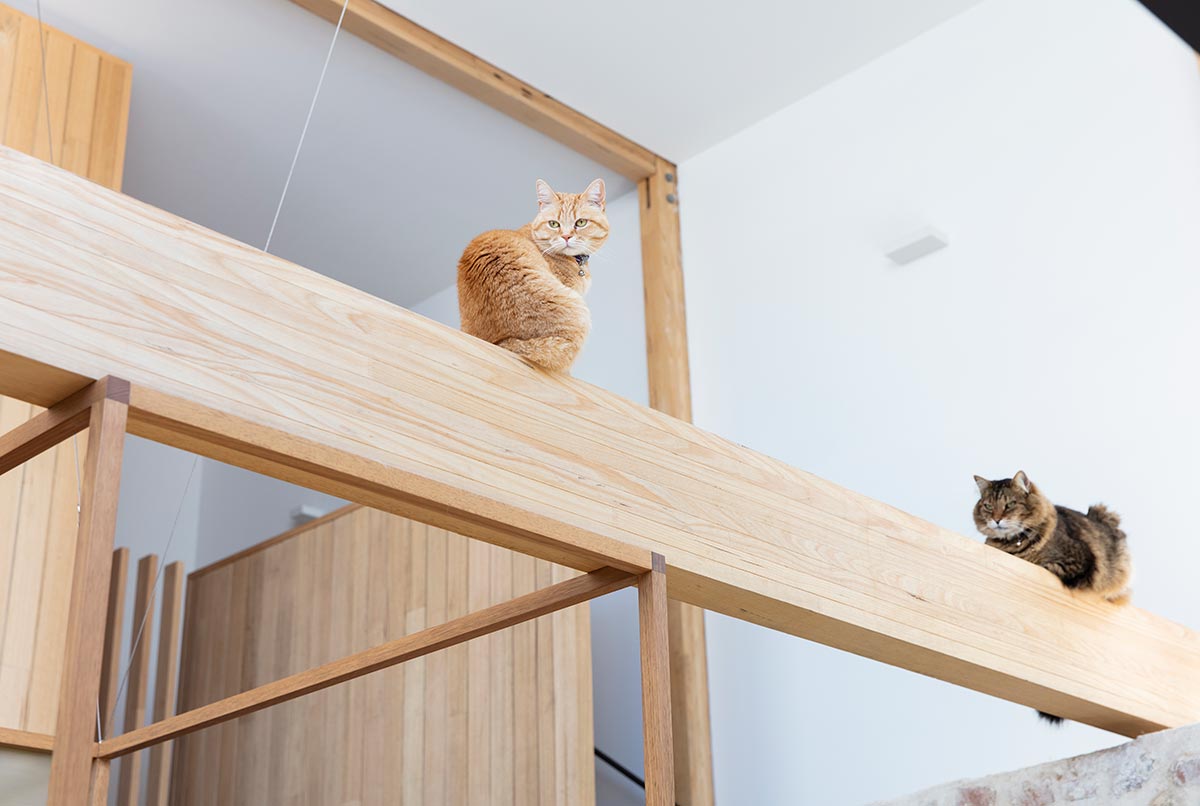 Layers of space also affect the way light is filtered. A wood batten screen protects first-floor windows from the sun, while an inbuilt overhang or operable timber shutter achieves this at ground level. The use of these operable windows facilitates cross-ventilation across all spaces.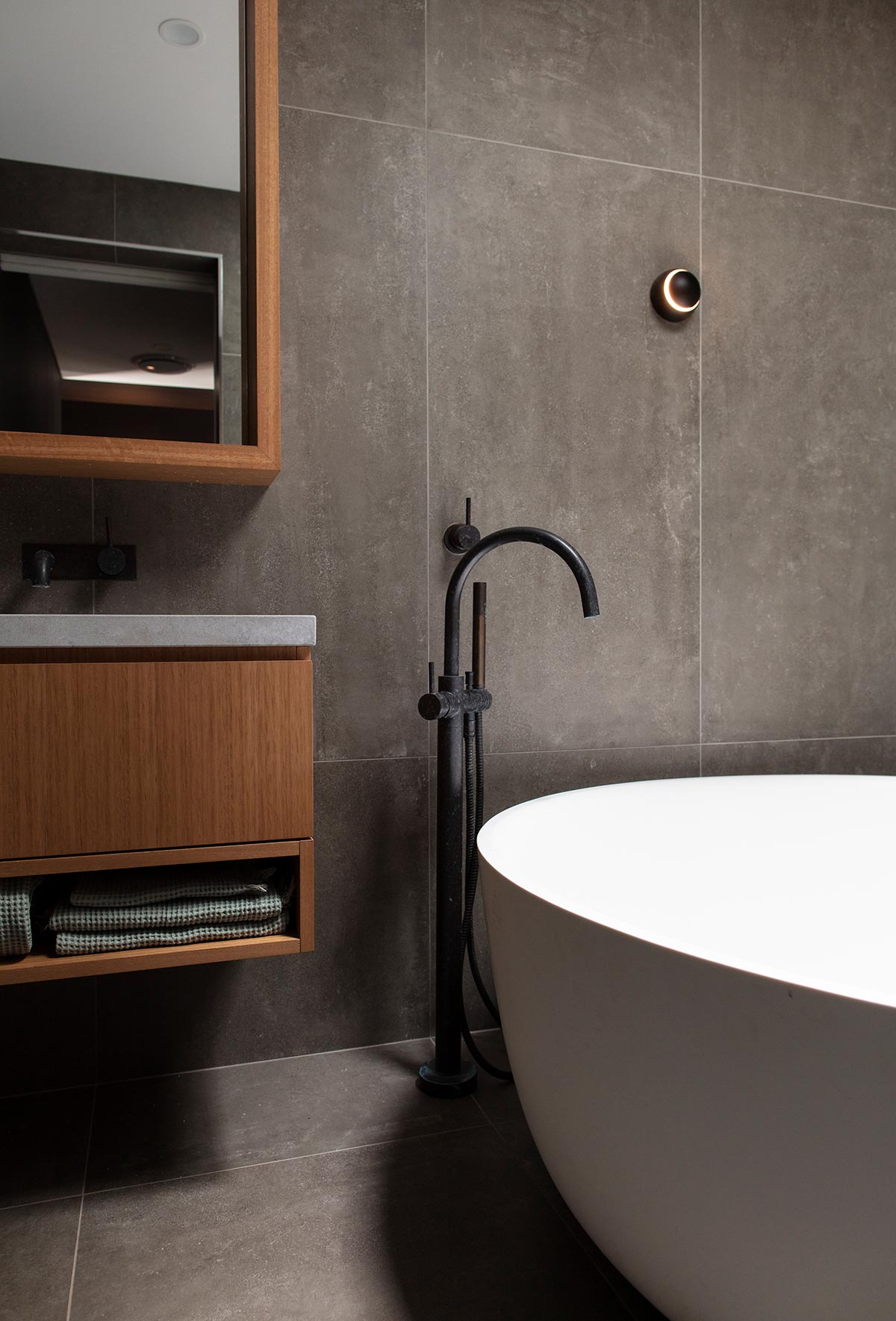 "We wanted the old walls to be central in an experiential sense, not just as a 'feature'. So, we proceeded to give them a dominant role in the internal planning of the new home, requiring new spaces to form in response to them, around and amongst them." – Philip Stejskal Architecture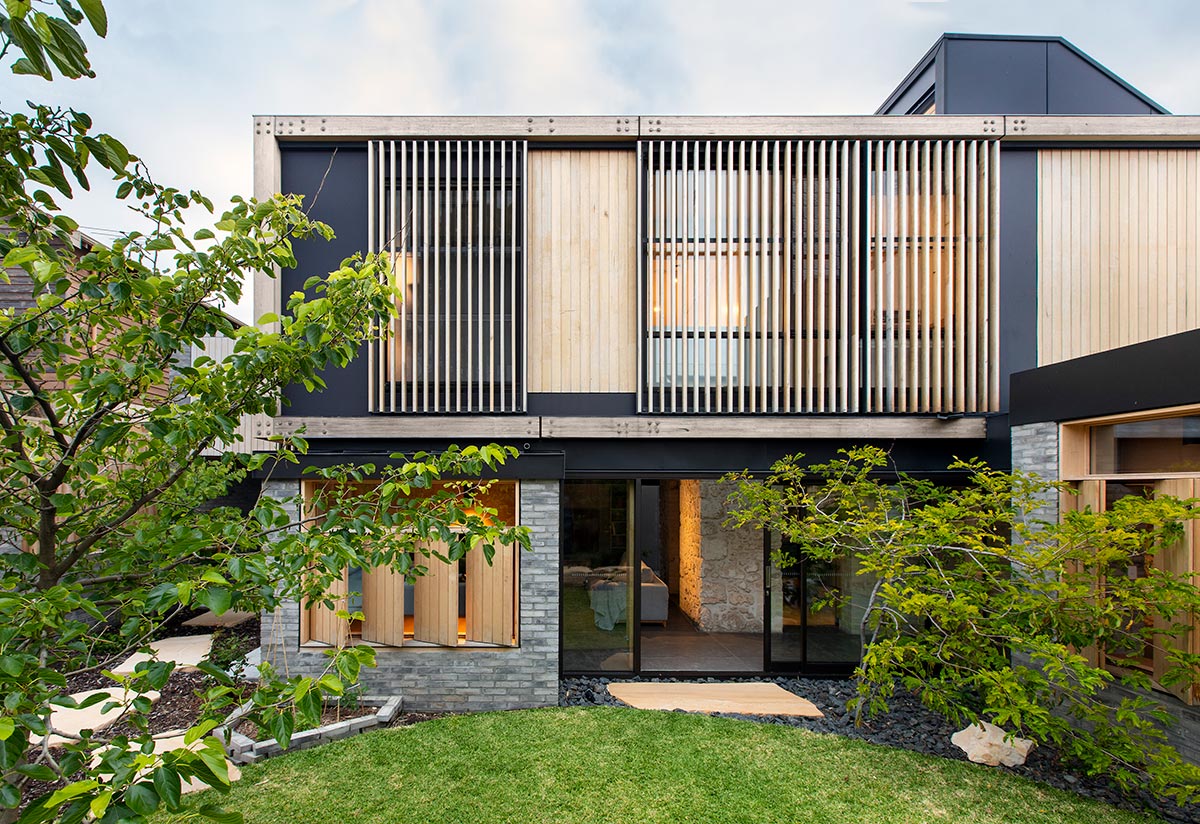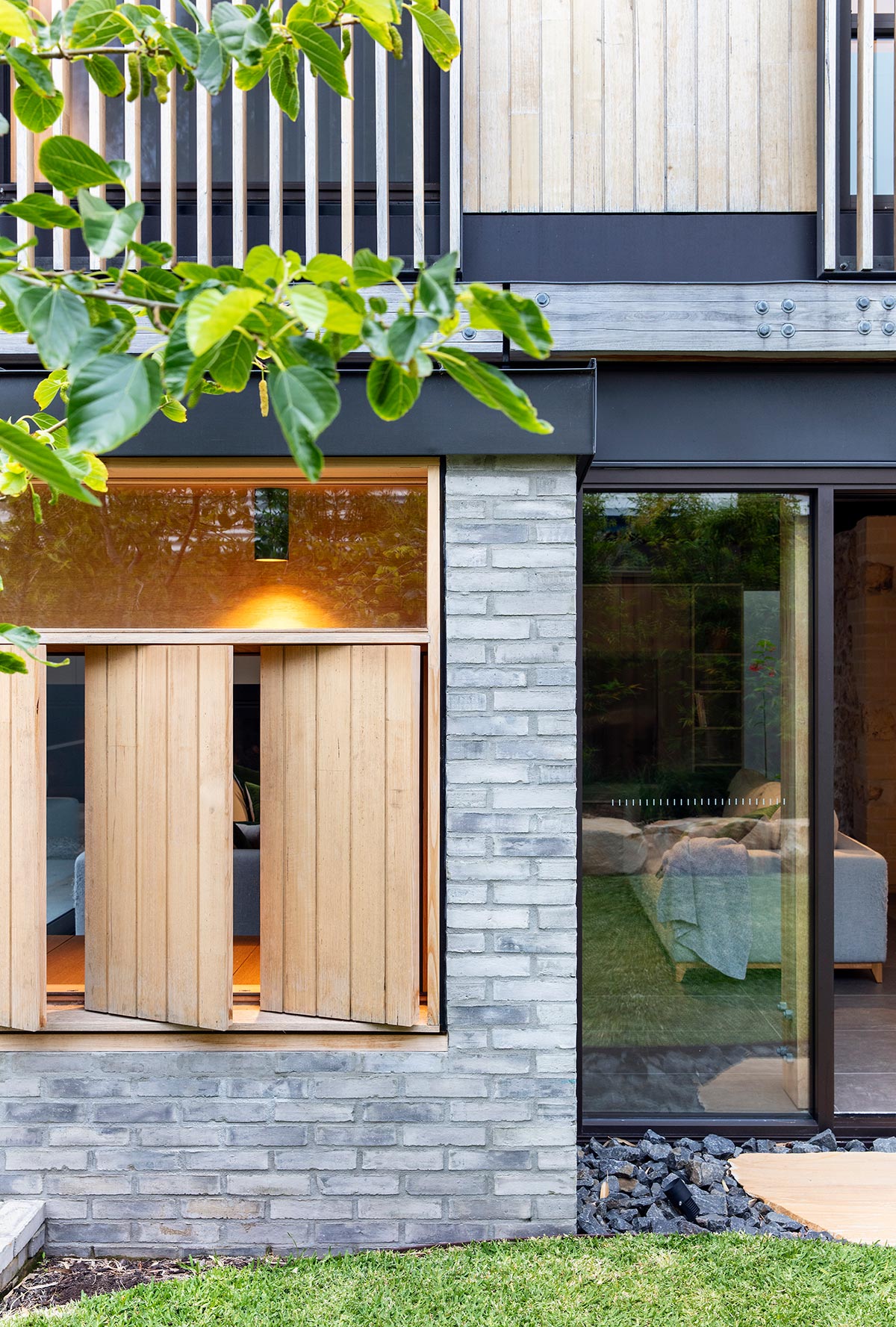 Project: Orient Street House
Architect: Philip Stejskal Architecture
Builder: Vital Building Company
Landscaping: Annghi Tran Landscape Architecture
Location: South Fremantle, Australia
Type: Renovation
Photography: Bo Wong