No more boring salads! When you're on a diet or perhaps you just don't feel like preparing an entire meal, this dressed up salad is for you. The Fig, Pomegranate, Radicchio, Orange & Feta Salad from The Beauty Chef book by Carla Oates is an interesting twist on your ordinary home salad that is guaranteed not only to tickle your tastebuds, but also to keep your skin glowing and your gut in tip-top shape! Now how many foods can do that? Let's jump onto this simple recipe..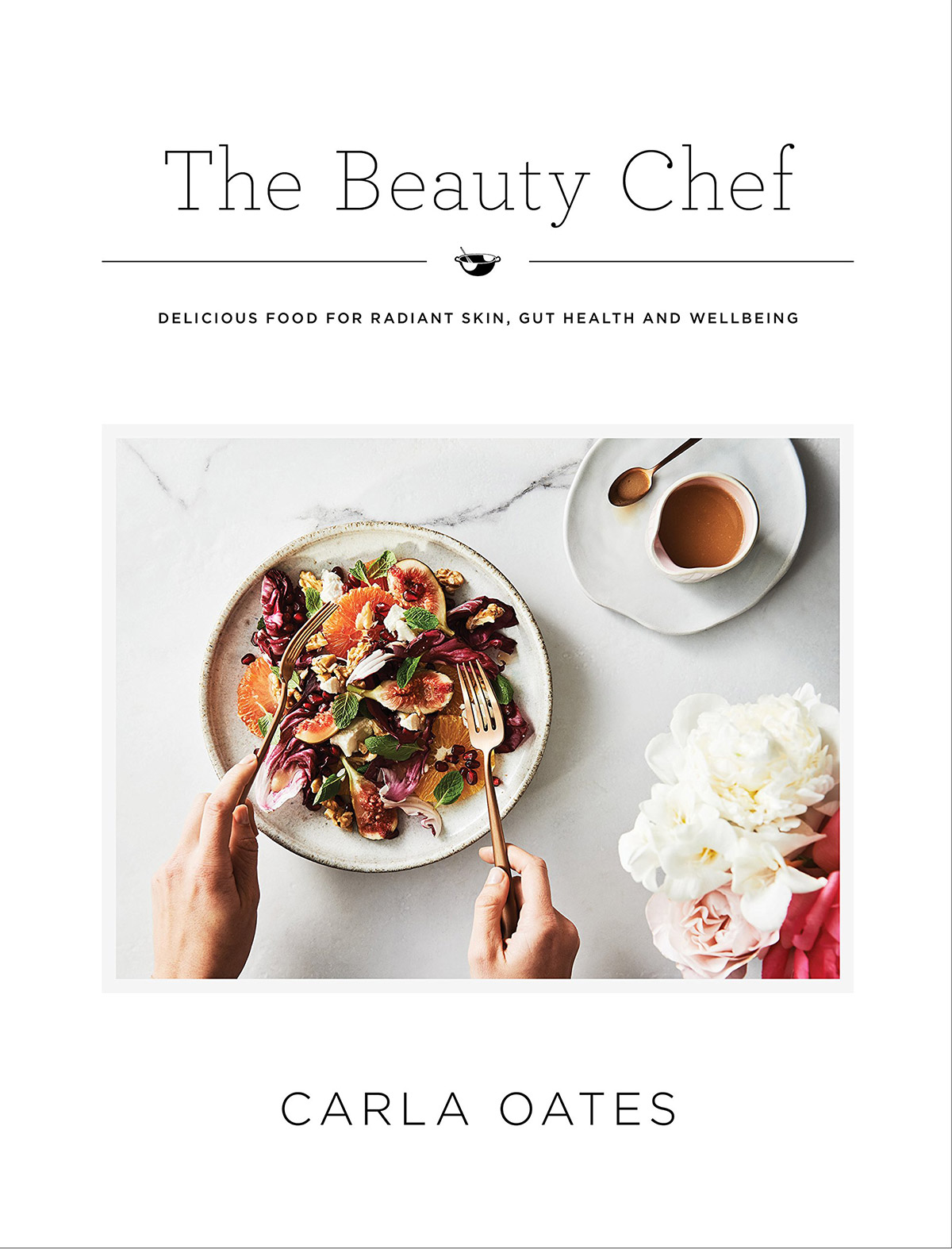 Serves 4
Ingredients:
3 ripe oranges
3 figs
1 head radicchio
1 pomegranate, seeds removed
150g marinated feta, drained and crumbled
3⁄4 cup (80g) walnuts, lightly roasted
2 large handfuls mint leaves, torn
Dressing:
1⁄4 cup (60ml) red wine vinegar (unpasteurised)
1 1⁄2 teaspoons Dijon mustard
1 teaspoon raw honey
1⁄3 cup (80ml) extra-virgin olive oil
Himalayan salt and freshly ground black pepper
Method:
To prepare the dressing, whisk the vinegar, mustard and honey together in a small bowl. Gradually pour in the oil, continuously whisking until fully incorporated. Season with salt and pepper. Set aside.
Using a small sharp knife cut off the orange skin. Slice the oranges into approximately 1cm-thick rounds.
Roughly tear the figs into quarters.
Roughly tear the radicchio into pieces. To assemble, arrange the orange, fig and radicchio on a large serving plate.
Drizzle with half of the dressing. Scatter with pomegranate seeds, feta, walnuts and mint. Drizzle with the remaining dressing.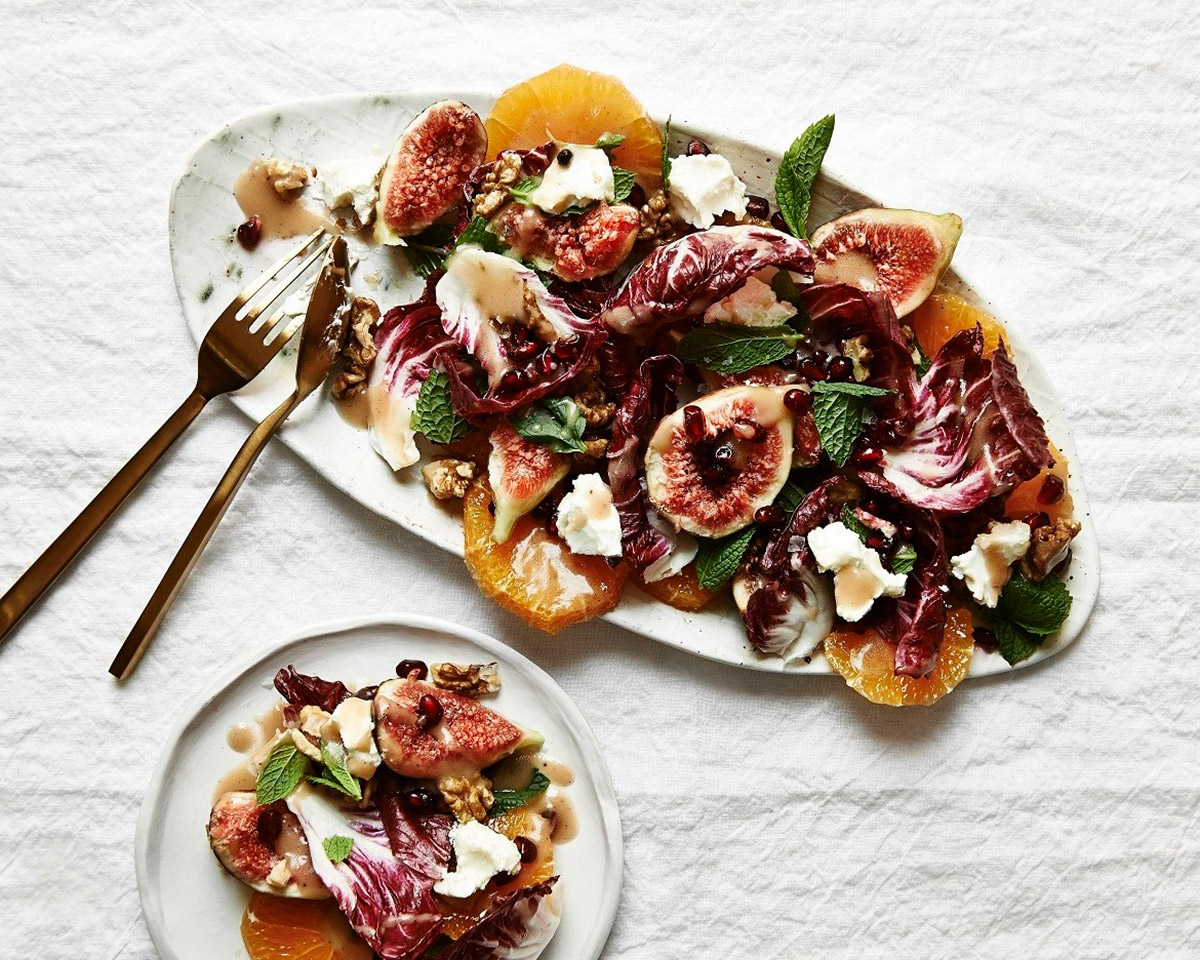 Beauty is more than skin-deep, it comes from within… from the gut, to be precise. In The Beauty Chef by Carla Oates, founder of the natural beauty company of the same name, combines the joy of cooking with the science of nutrition, offering you radiant skin and robust health. More than 150 delicious and nutritious recipes that are gluten-free and mostly dairy-free will feed both your skin and your gut. Glamorous it may not be, but a well-balanced gut bacteria can be the answer to glowing health and beauty. With every meal you eat, be it breakfast, lunch, dinner or a tempting dessert, you will feel and look better inside and out.
Head over to our recipes section for more of these healthy and tasty recipes. Meanwhile, you might want to check out some of our fine kitchenware below:
You can view a wide range of similar products over at Hunting for George.