What's that.. A raw cauliflower? Sure thing! Cauliflower is very low in calories yet high in vitamins. So what's not to like about this cute little veggie? Perfectly paired with grilled haloumi cheese, this salad is simply an irresistible taste from the greens. The Raw Cauliflower and Lemon Tabouli with Grilled Haloumi from the The Beauty Chef Cookbook by Carla Oates is a salad recipe bursting with fresh and healthy ingredients that everyone will surely love. Plus, it's super easy to prepare! Let's show you how..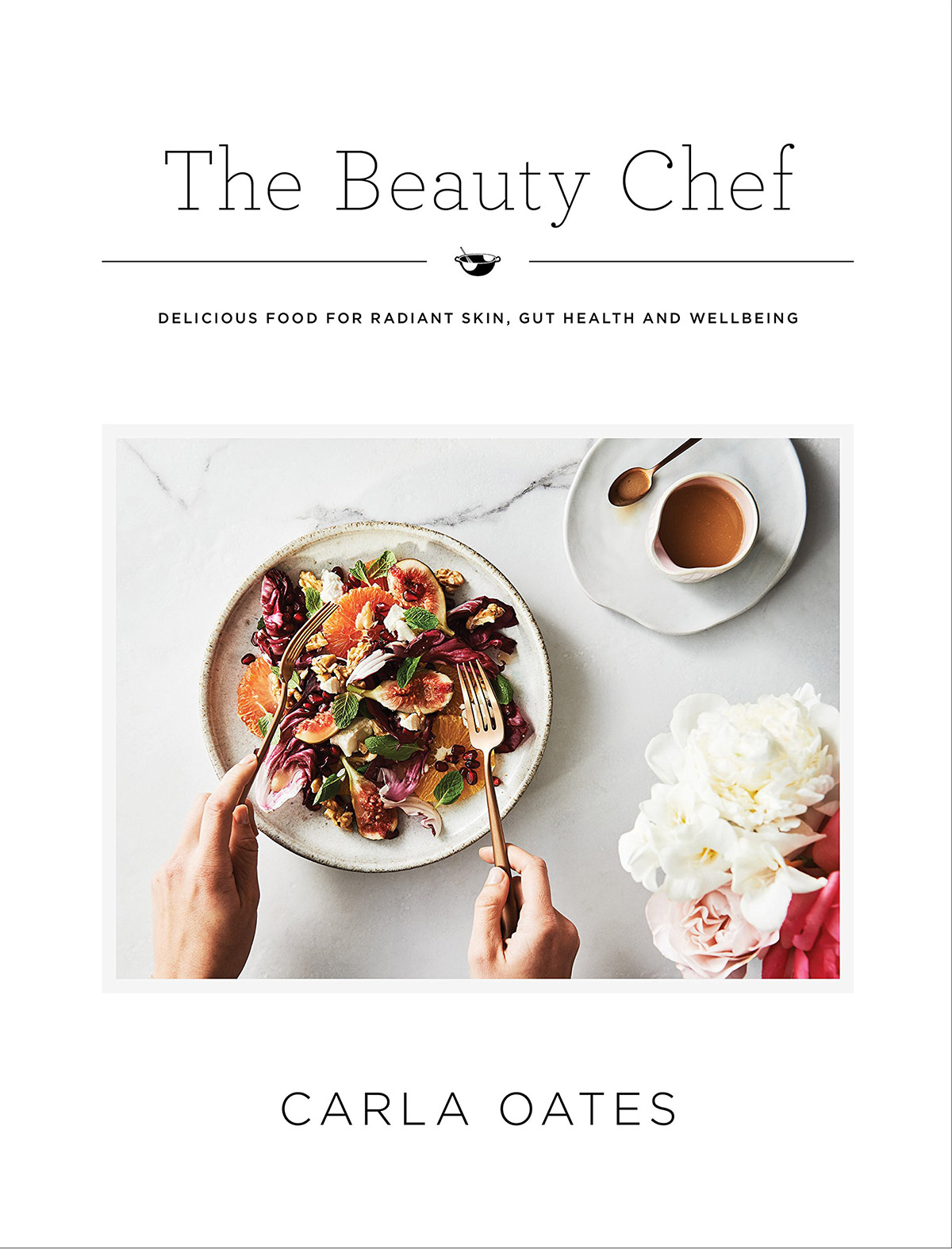 Ingredients:
1 (600g) cauliflower, trimmed and broken into chunks
250g cherry tomatoes, halved
½ small red onion, finely diced
4 large handfuls flat-leaf parsley, chopped
2 large handfuls mint leaves, chopped
100ml extra-virgin olive oil
2 unwaxed lemons, zest finely grated and juiced
1 clove garlic, crushed
Himalayan salt and freshly ground black pepper, to taste
180g packet haloumi (sheep and cow milk blend)
Ingredients:
Place the cauliflower in a food processor and blend to finely chop into couscous-sized grains.
Combine cauliflower, tomatoes, onions, parsley and mint in a large bowl and toss together.
Season with salt and pepper.
Pour the dressing over the cauliflower mixture and toss to coat. Set aside for 10 minutes, to allow the liquid and flavours to absorb.
Meanwhile heat a large frying pan over medium heat. Slice the haloumi into eight slices. Grill for 1-2 minutes on each side, until browned.
Serve the haloumi warm with the cauliflower tabouli.
*Note: Cauliflower tabouli can be stored in an airtight container in the refrigerator for up to 3 days.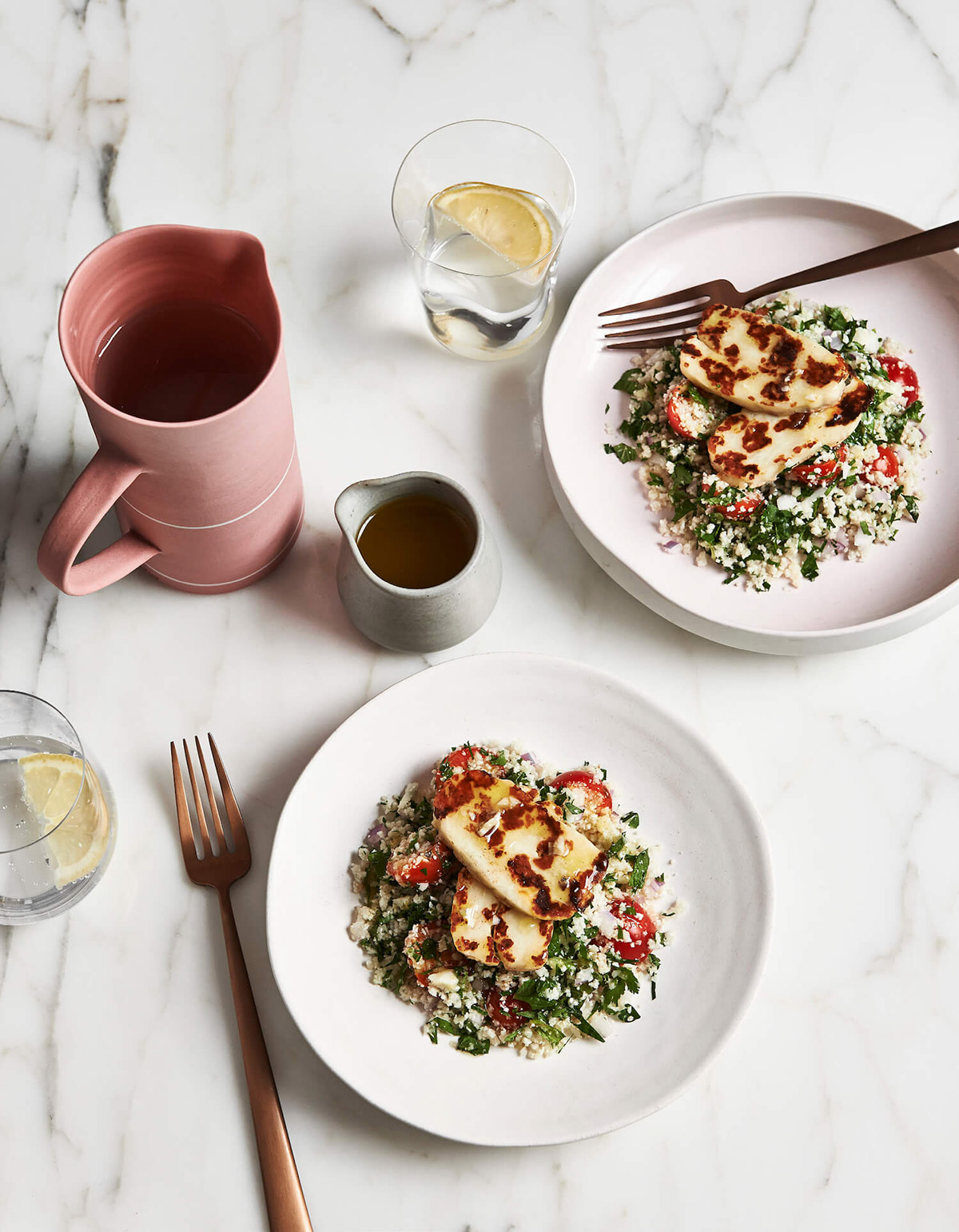 Beauty is more than skin-deep, it comes from within… from the gut, to be precise. In The Beauty Chef Carla Oates, founder of the natural beauty company of the same name, combines the joy of cooking with the science of nutrition, offering you radiant skin and robust health. More than 150 delicious and nutritious recipes that are gluten-free and mostly dairy-free recipes will feed both your skin and your gut. Glamorous it may not be, but a well-balanced gut bacteria can be the answer to glowing health and beauty. With every meal you eat, be it breakfast, dinner or a tempting dessert, you will feel and look better inside and out.
Head over to our recipes section for more of these mouth-watering and tasty recipes. Meanwhile, you might want to check out some of our fine kitchenware below:
You can view a wide range of similar products over at Hunting for George.