Downsizing is not so bad when you have homes like this to move into! High & Spring is a multi-residential project designed by Ewert Leaf located in Melbourne. It covers an area of 1342m2 with four levels and a design which is focused on blurring the boundary between inside and out to connect the residences to the beauty of the adjacent park. Communal spaces are also built to create a sense of community while still providing enough privacy for the residents. Let's have a closer look!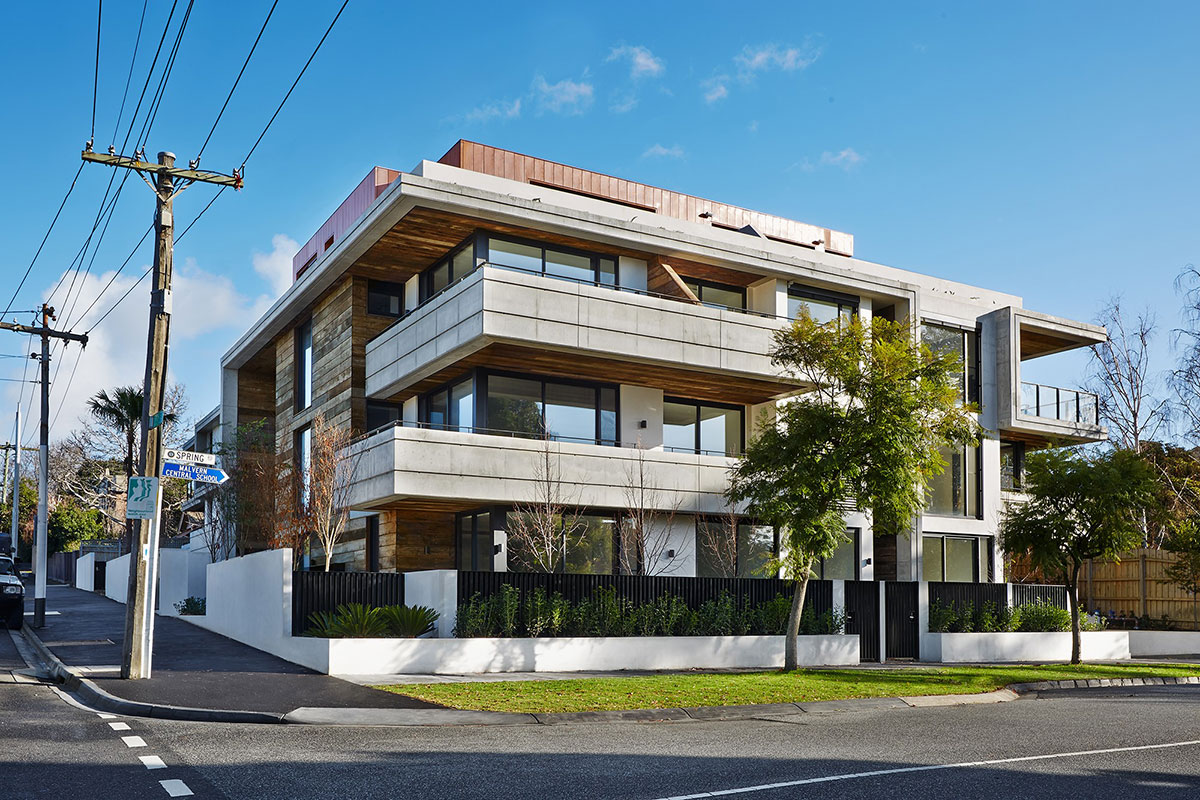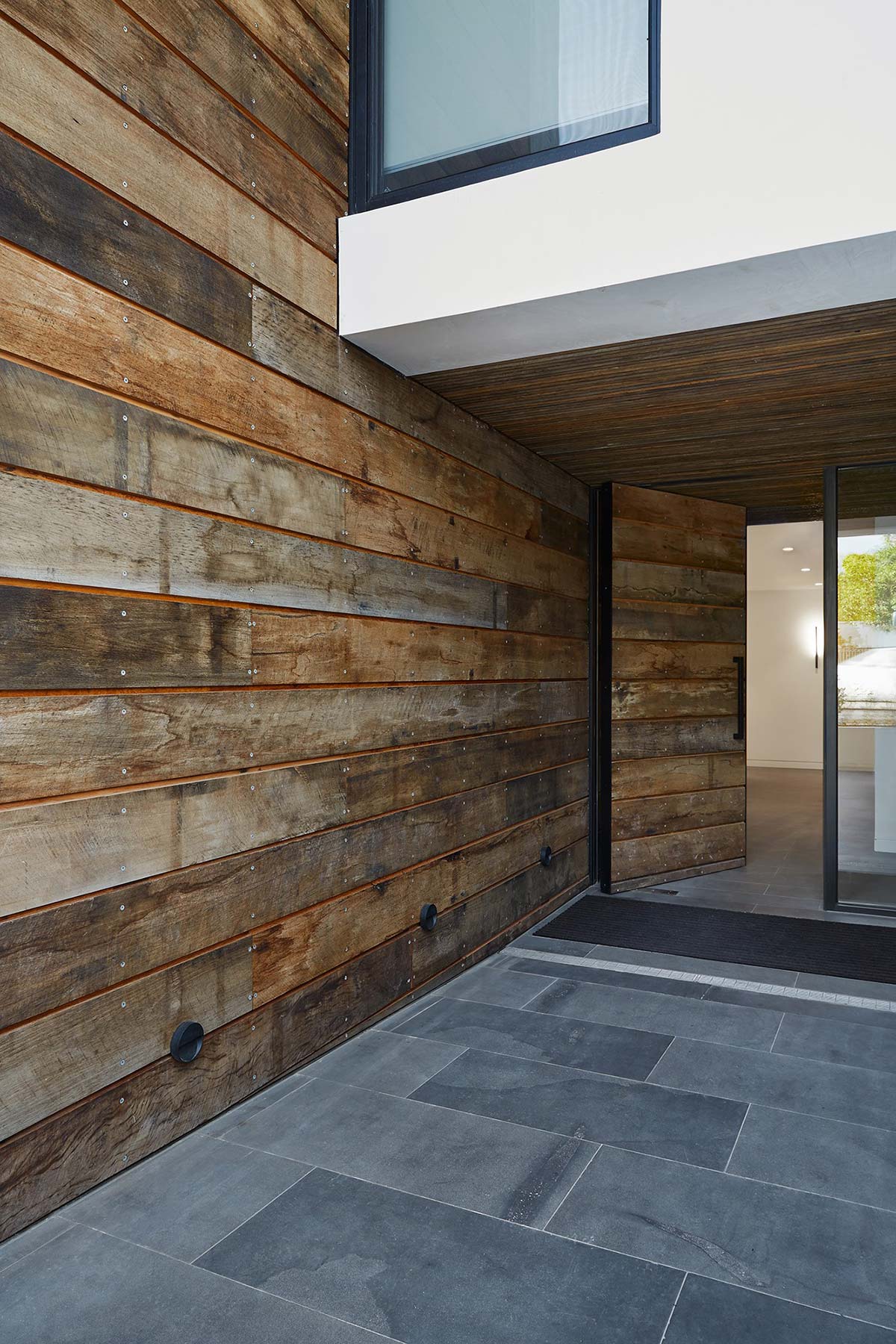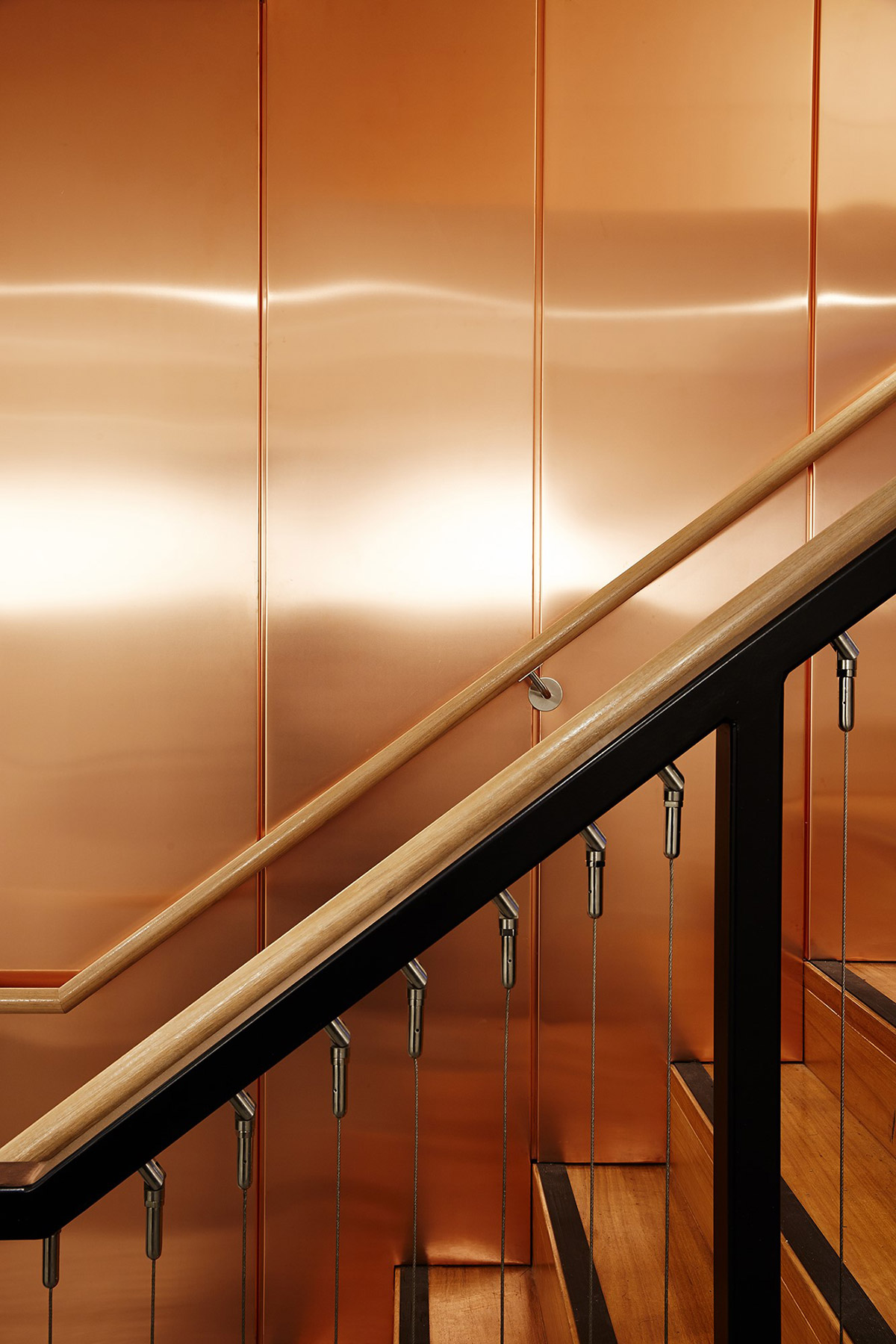 First look into the facade, a tough and rugged yet inviting aura welcomes you to this four-storey multi-residential home. The choice of a natural material palette of reclaimed timber, off-form concrete, and copper gives off a warm and earthy ambience to reflect the parkland. Upon entrance, the same design intent is also evident in the tactile nature of the interior which continues throughout the communal areas including the lobby.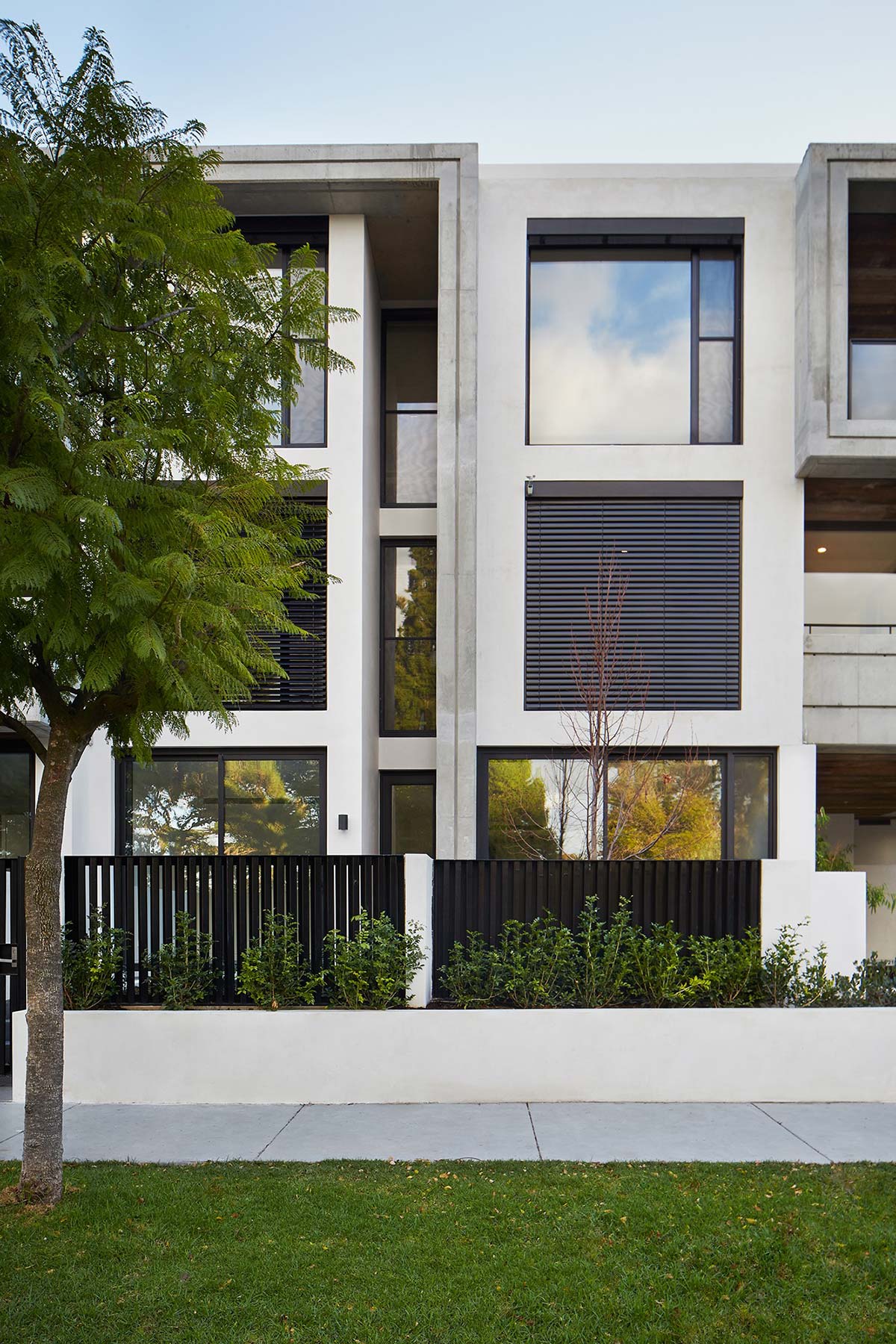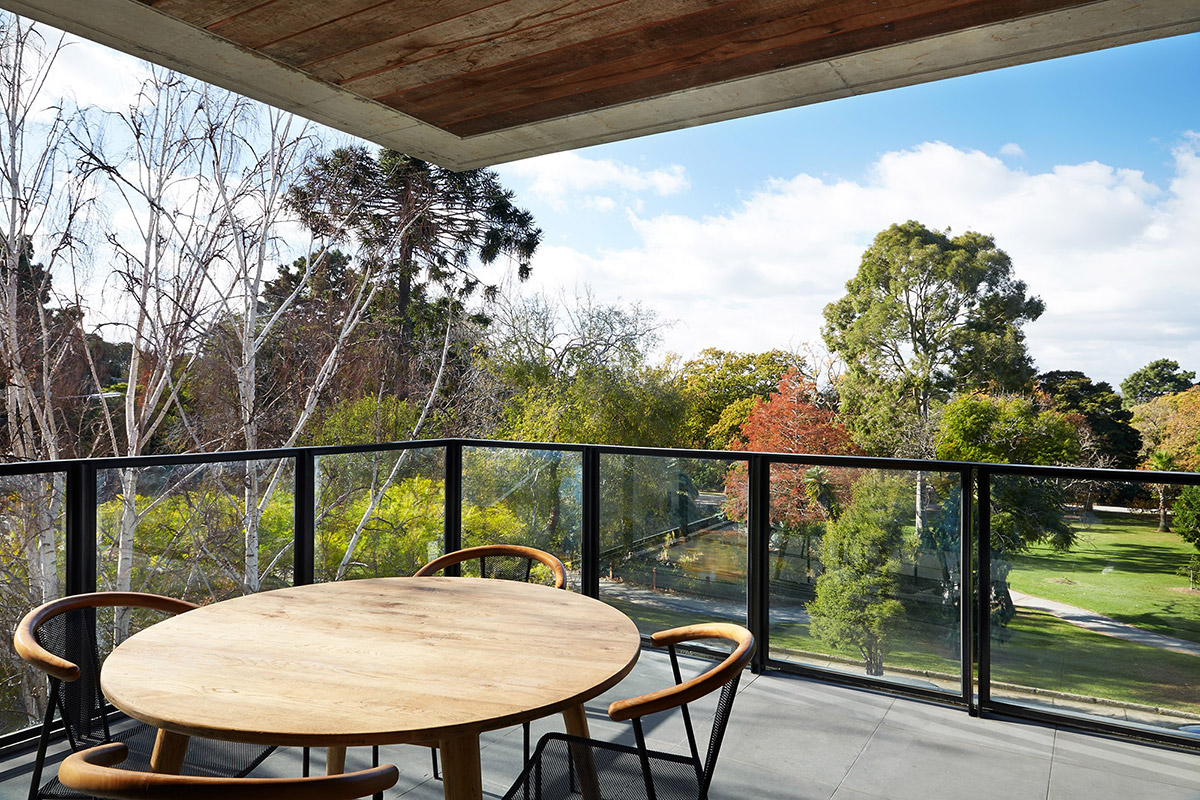 "Extensive full height glazing provides expansive views of the natural surrounds, whilst operable timber screens offer both privacy and solar protection. Generous outdoor living spaces enable the residents to directly connect with the park and experience the tranquility of the gardens from their own homes." – Ewert Leaf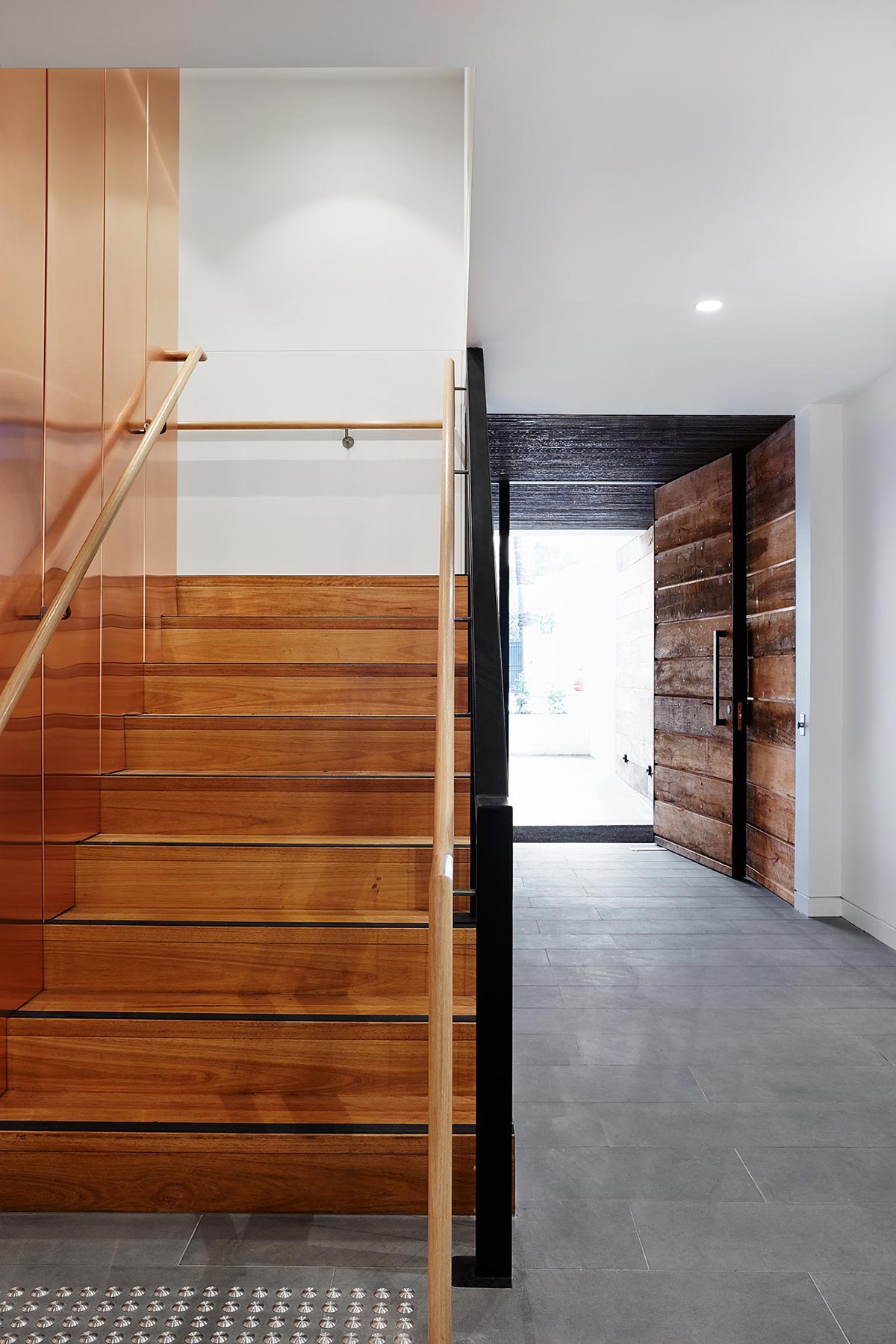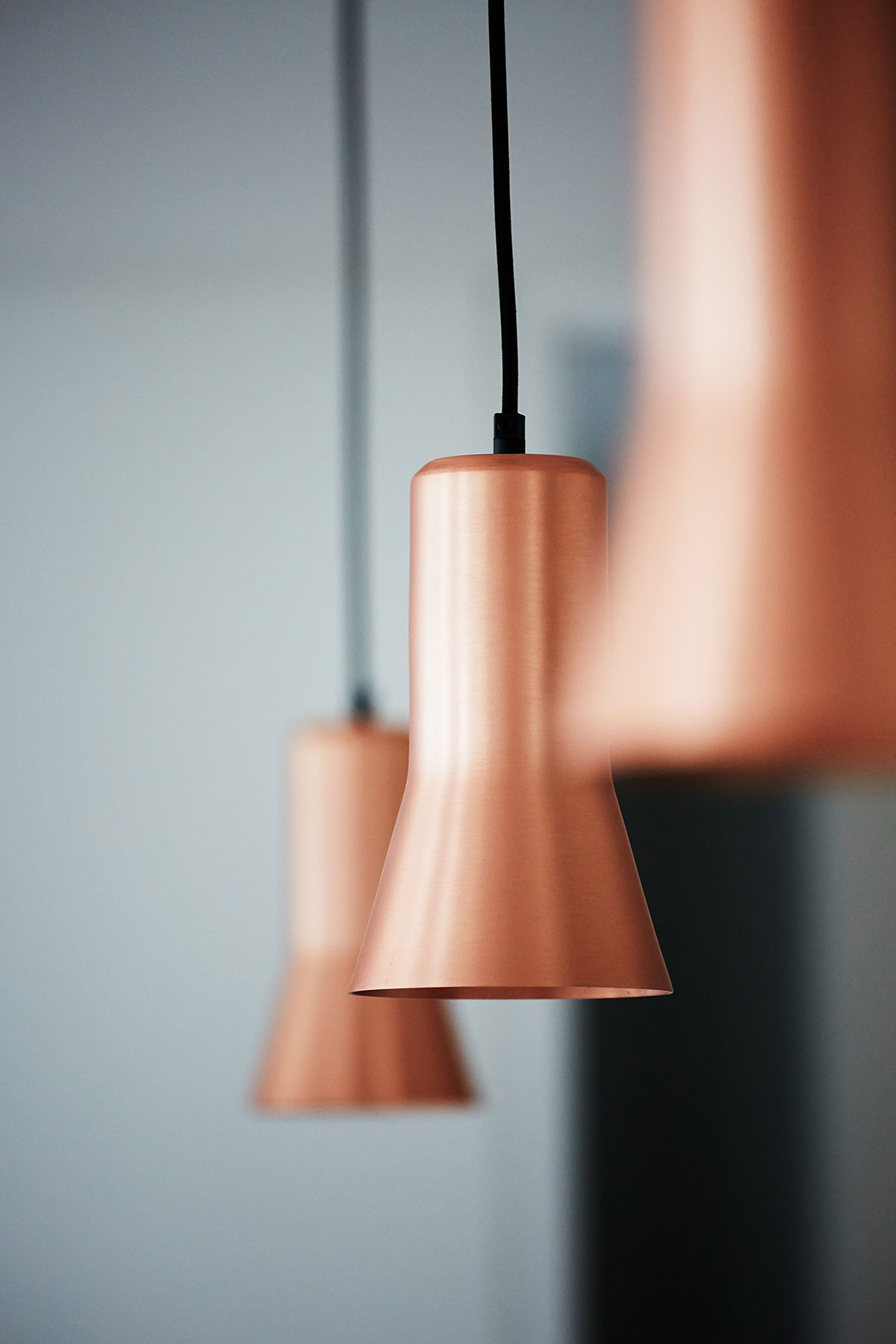 The characteristics of the chosen materials are perfect for the team's intent to make the home appear ageless, weathered and settled in the site from the very first day of occupation. The timber is rough and left untreated to weather gently through the seasons, copper develops a lush patina over time, self-repairing if it is marked, and the concrete imperfections, air pockets, expressed shadow lines and z-bar penetrations are left unfilled and exposed to the elements.
"The result is a building worn-in from the day it is occupied and allowed to age further gracefully as the seasons permit. Accordingly, maintenance is easier than would otherwise be expected. Recycled timber was used extensively as a wall cladding and soffit lining. The timber was sourced from a pier in Sydney which was being demolished and we hand-selected the boards in collaboration with the client." – Ewert Leaf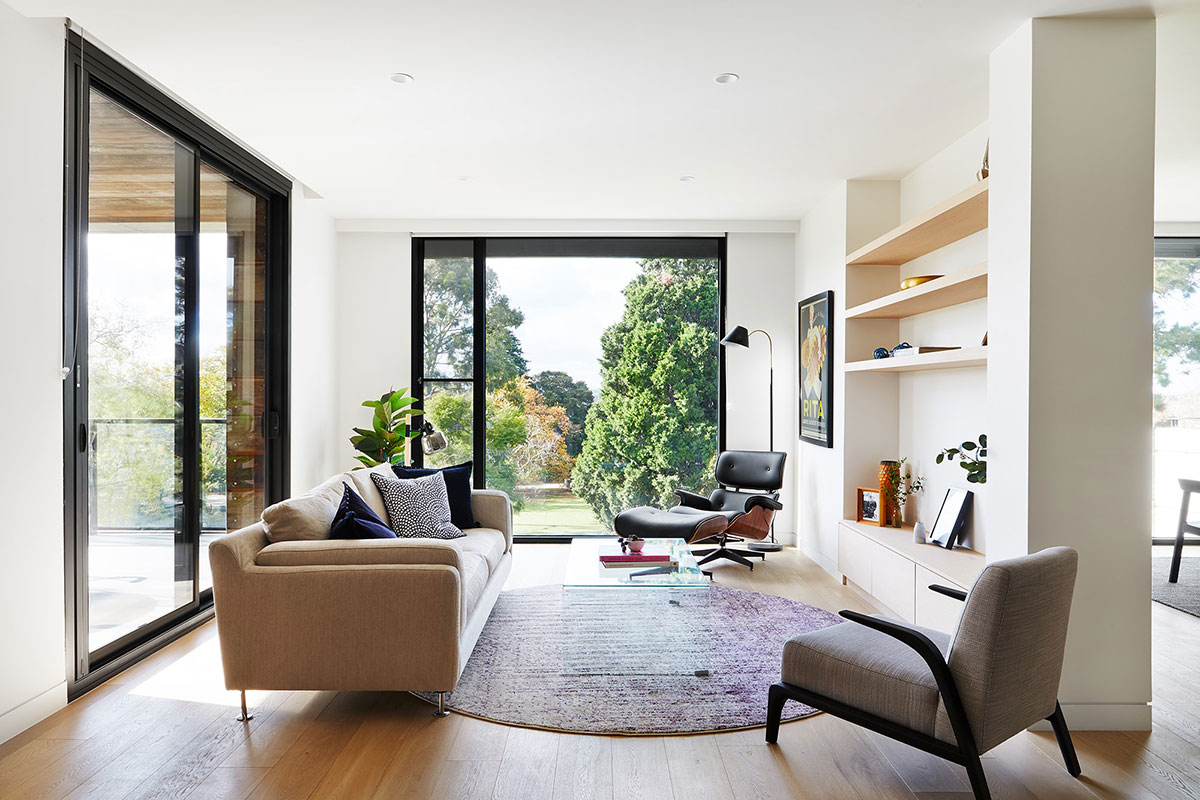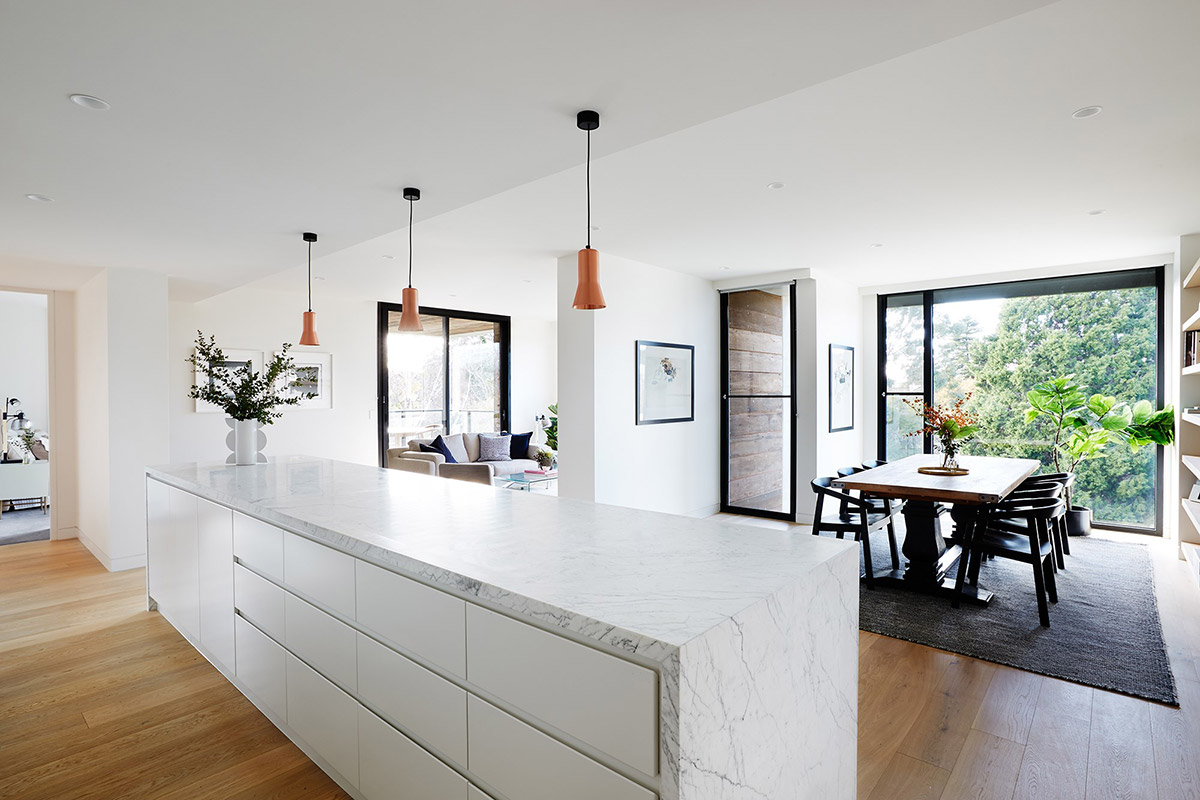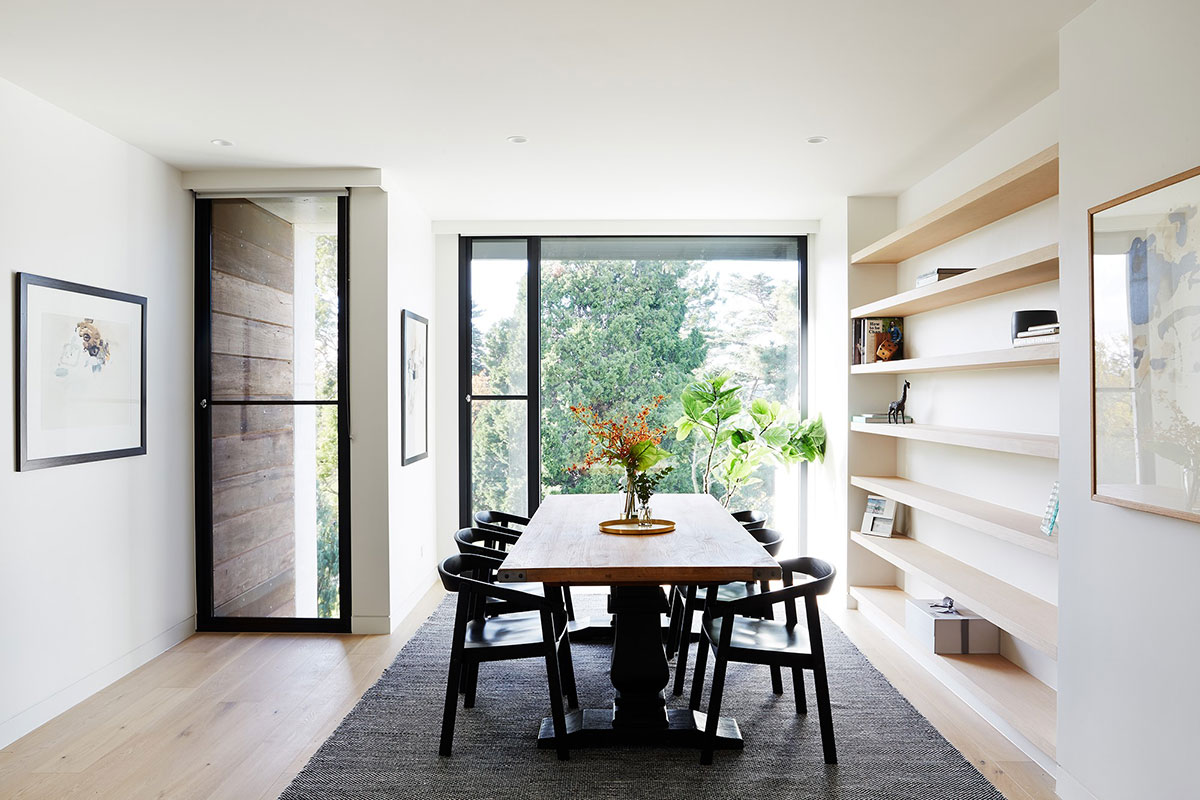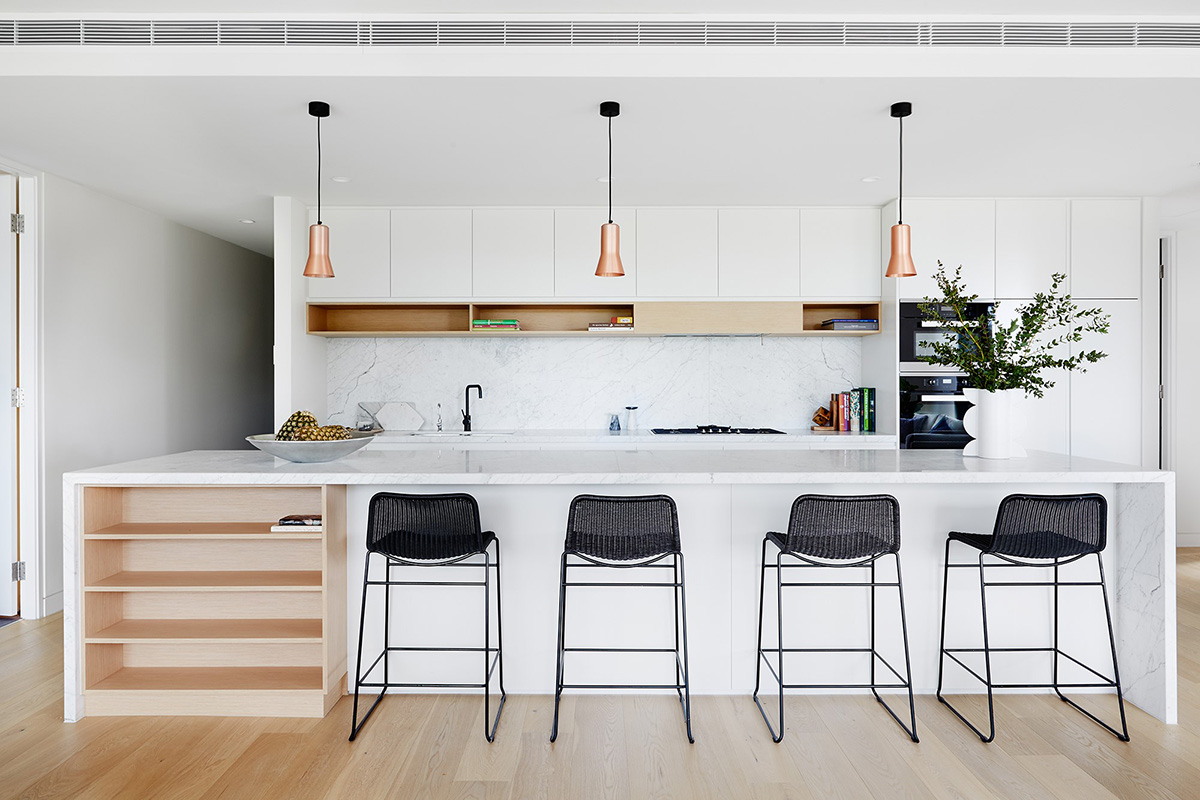 The interiors were embellished with a base palette that compliments the overall aesthetics of the home but was predominantly kept clean and sleek to allow all occupants to personalise their homes in any way they like. Luxurious elements are also found throughout the home including marble benchtops, oversized porcelain tiles, and black metal which are all easy to maintain.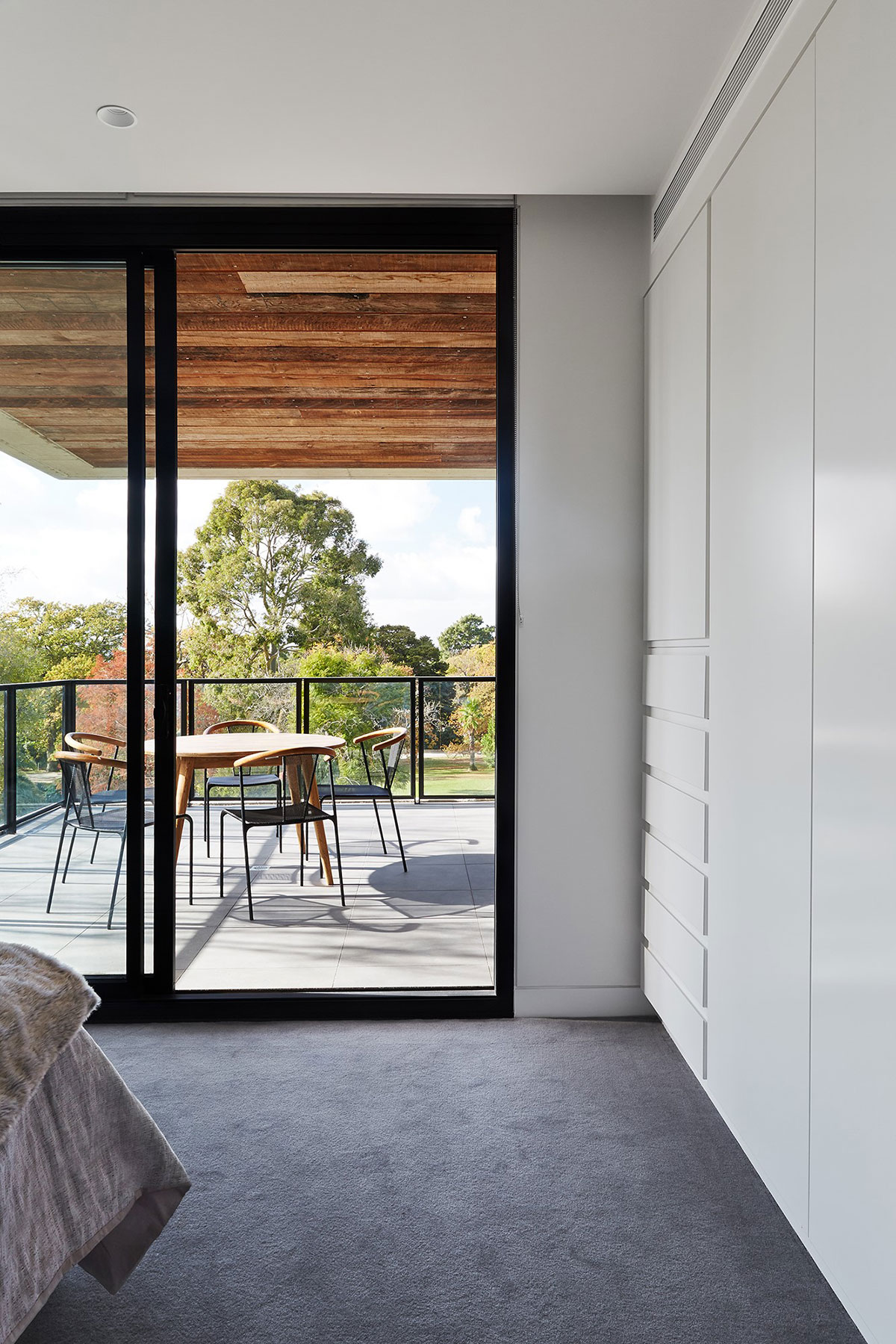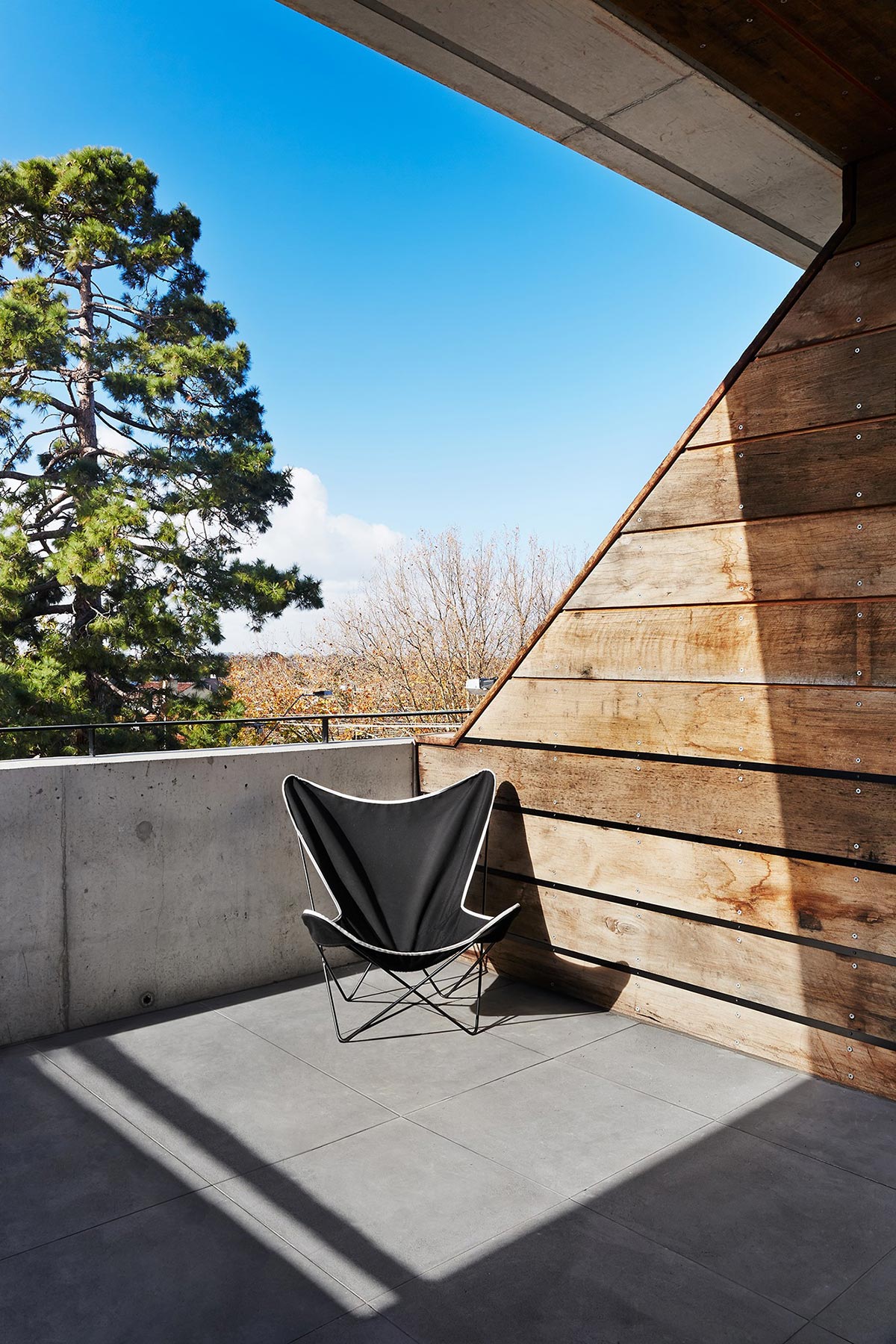 House Project: High & Spring
Developer: Moda
Architect: Ewert Leaf
Builder: H Troon
Location: Melbourne, Australia
Type: New Homes
Photography: Fi Storey