This high-tech eco-friendly home located in Melbourne's northern suburb of Northcote is built for a young family of five and their miniature schnauzer, Otto. Also known as Maxwell House, this project designed by architectural firm Melbourne Design Studios in collaboration with interior design practice The Stylesmiths headed by lead designer Silvia Roldan rethinks conventional suburban living by allowing residents to experience a deeper connection with nature through its biophilic design. The well-balanced home, with its internal courtyards and large windows, is centered on wellbeing and enriching the health of the family.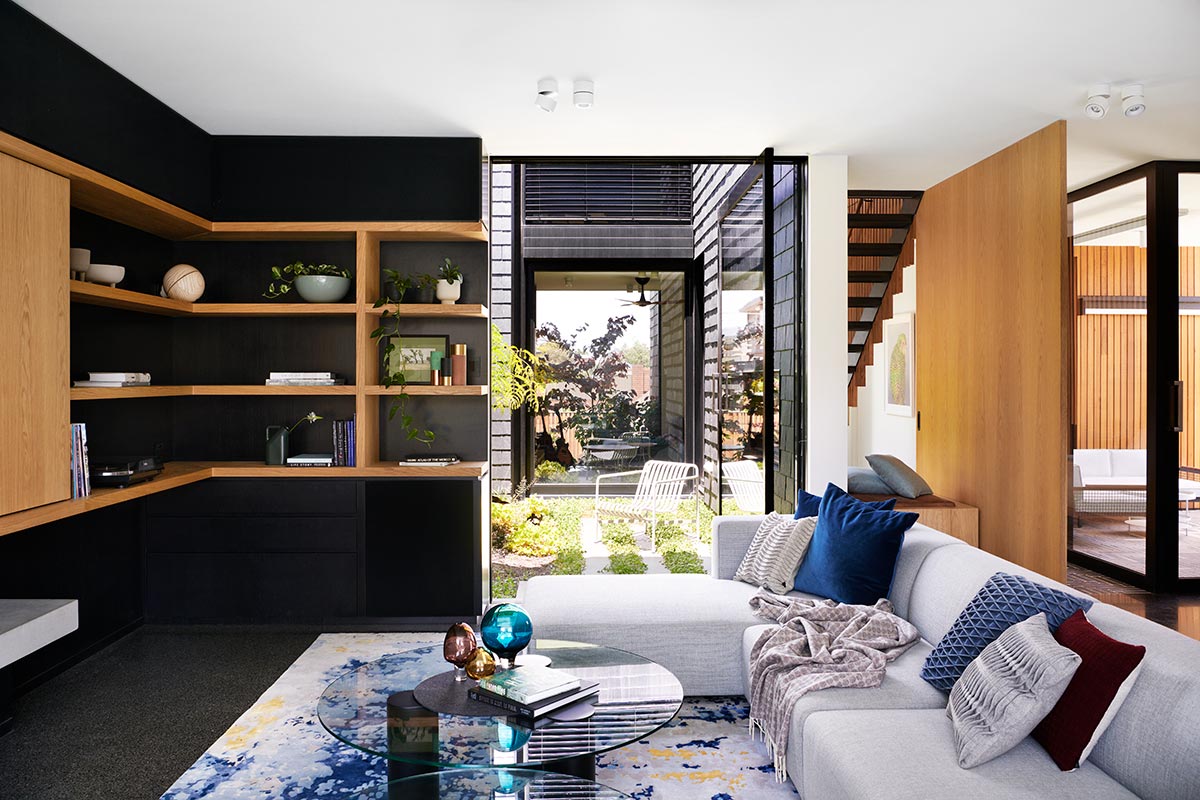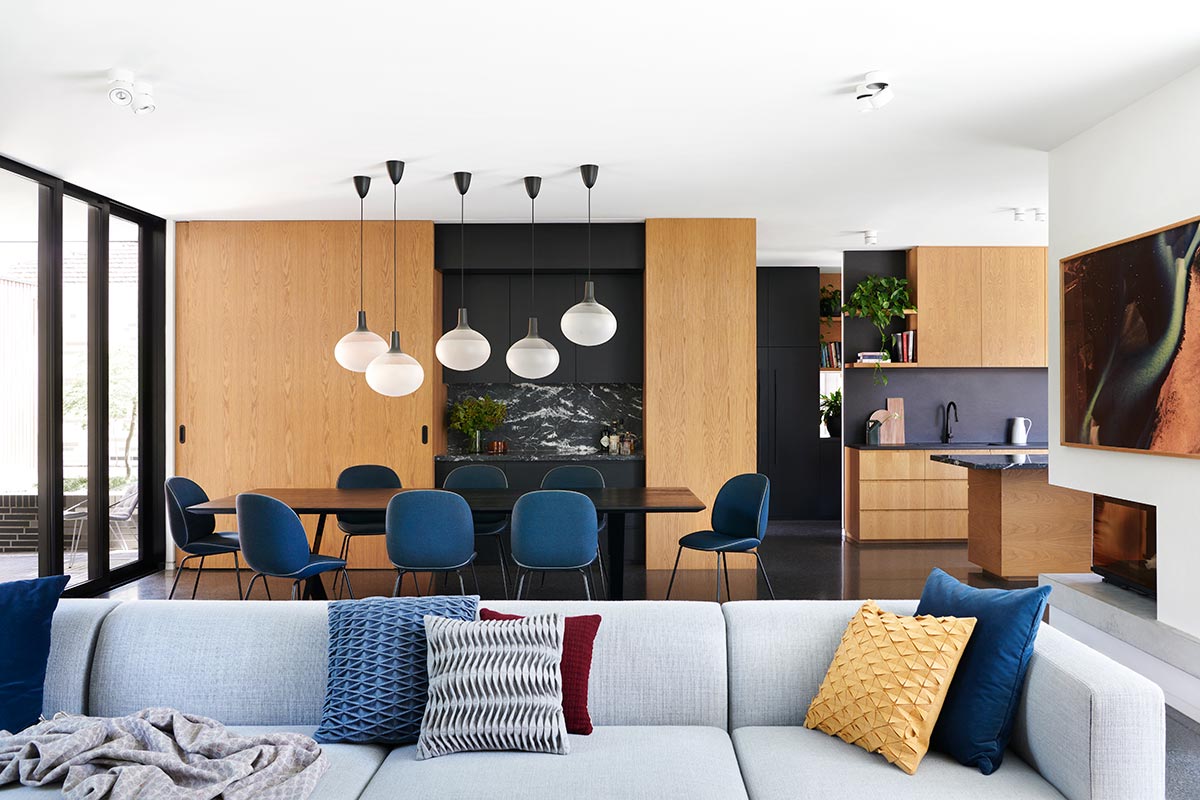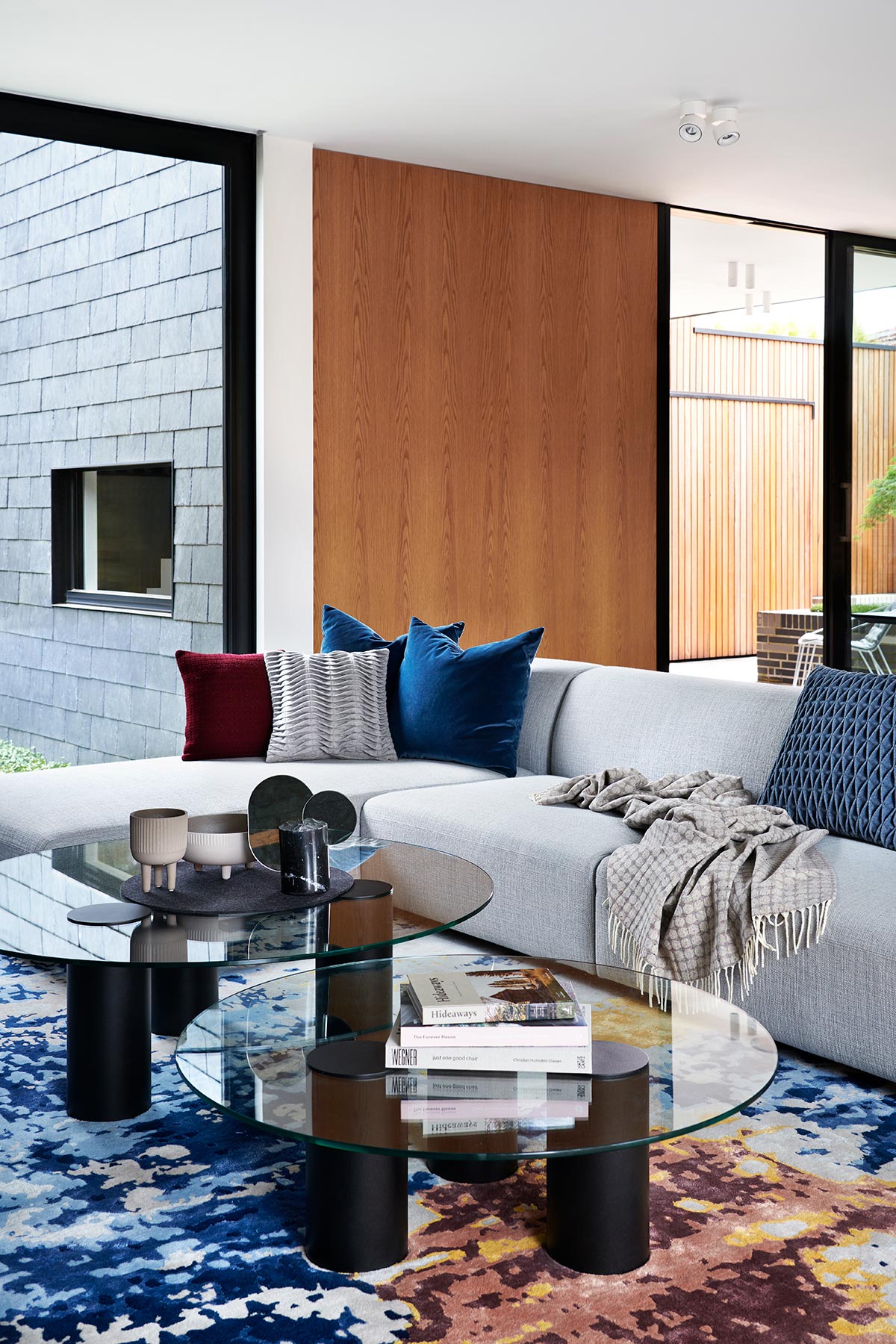 Nestled at the end of a cul de sac, this home is the epitome of healthy and sustainable living, with four bedrooms, two internal courtyards, a pool, fireplace, and spacious living areas spread over two levels. The Stylesmiths were given a blank canvas to create an interior that continued the architects' work in harmony by honouring the original values and balancing sturdy materials like polished concrete floors, American oak panelling, large windows, and slate.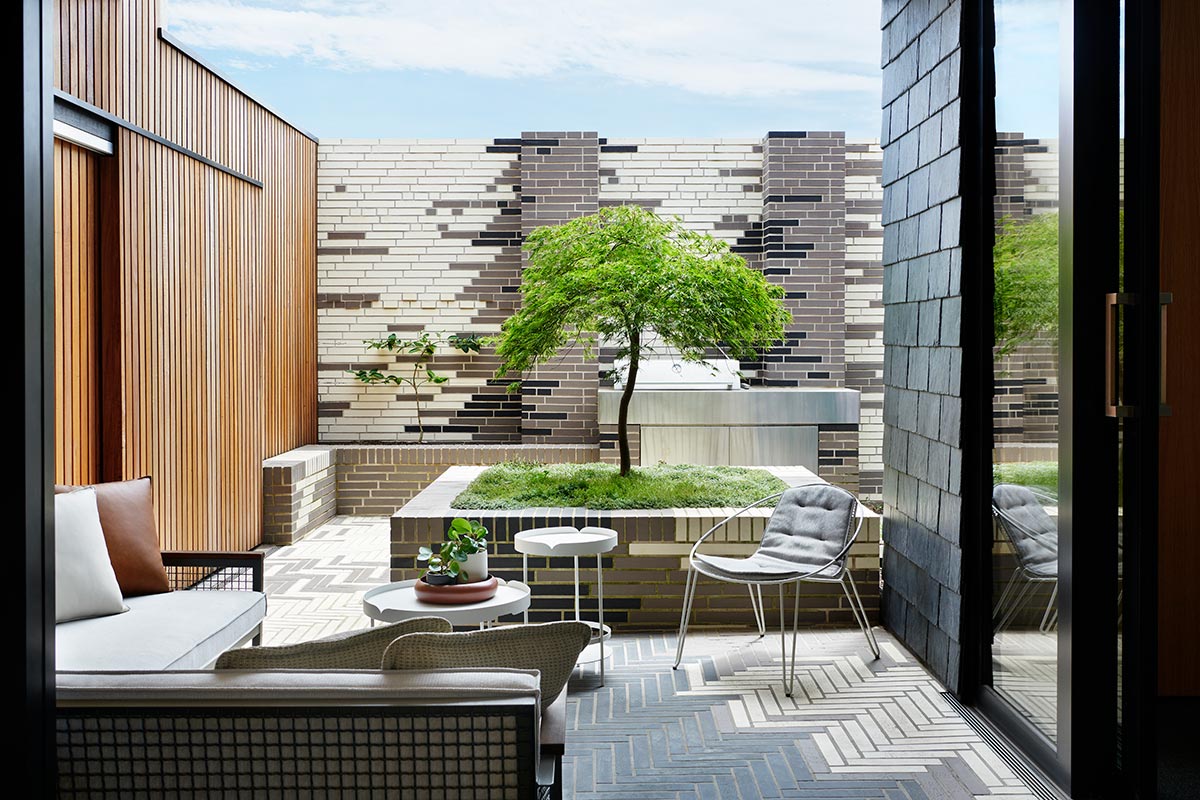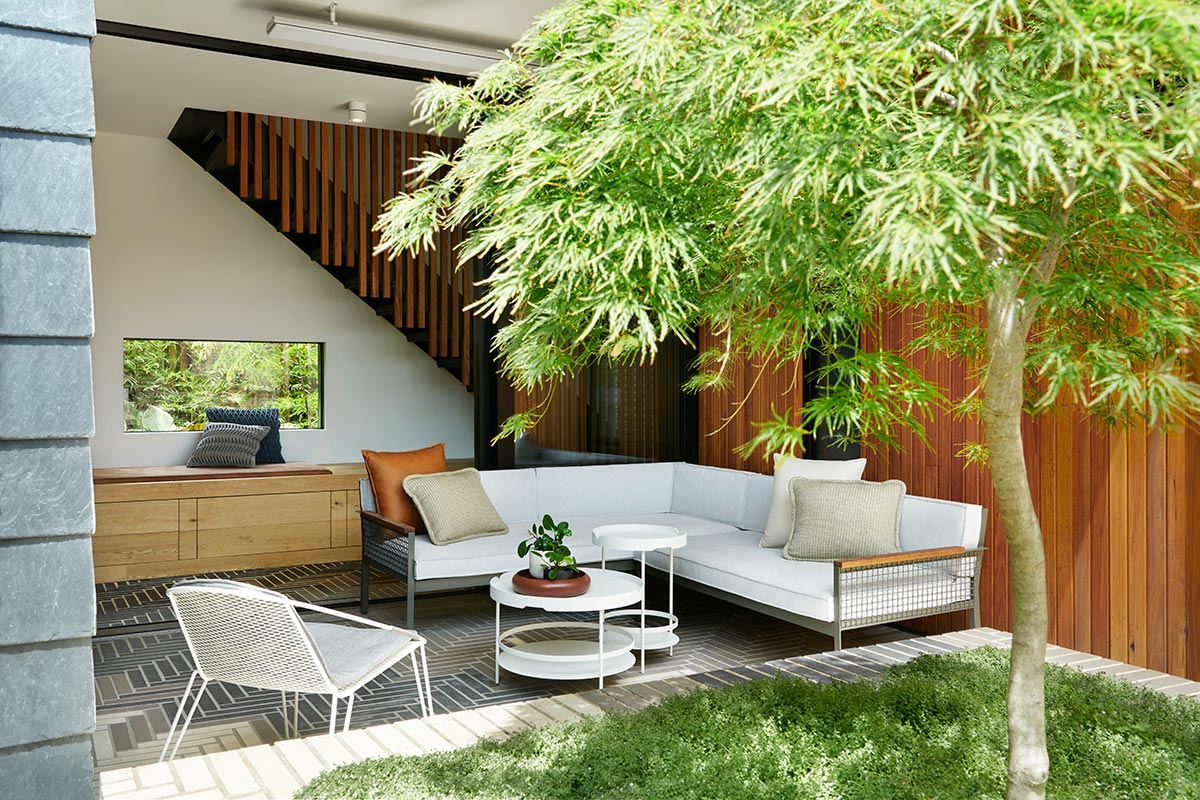 "Our clients were open to exploring new ideas – and were particularly keen to support local home-grown design, so many of the pieces throughout the home are sourced and manufactured locally. Lead designer Silvia Roldan believes that the use of colour which has been applied in every room is key to creating calming spaces that are warm and inviting. Throughout the home the colour palette continues to develop as you move throughout the house allowing for unexpected surprises in every room." – The Stylesmiths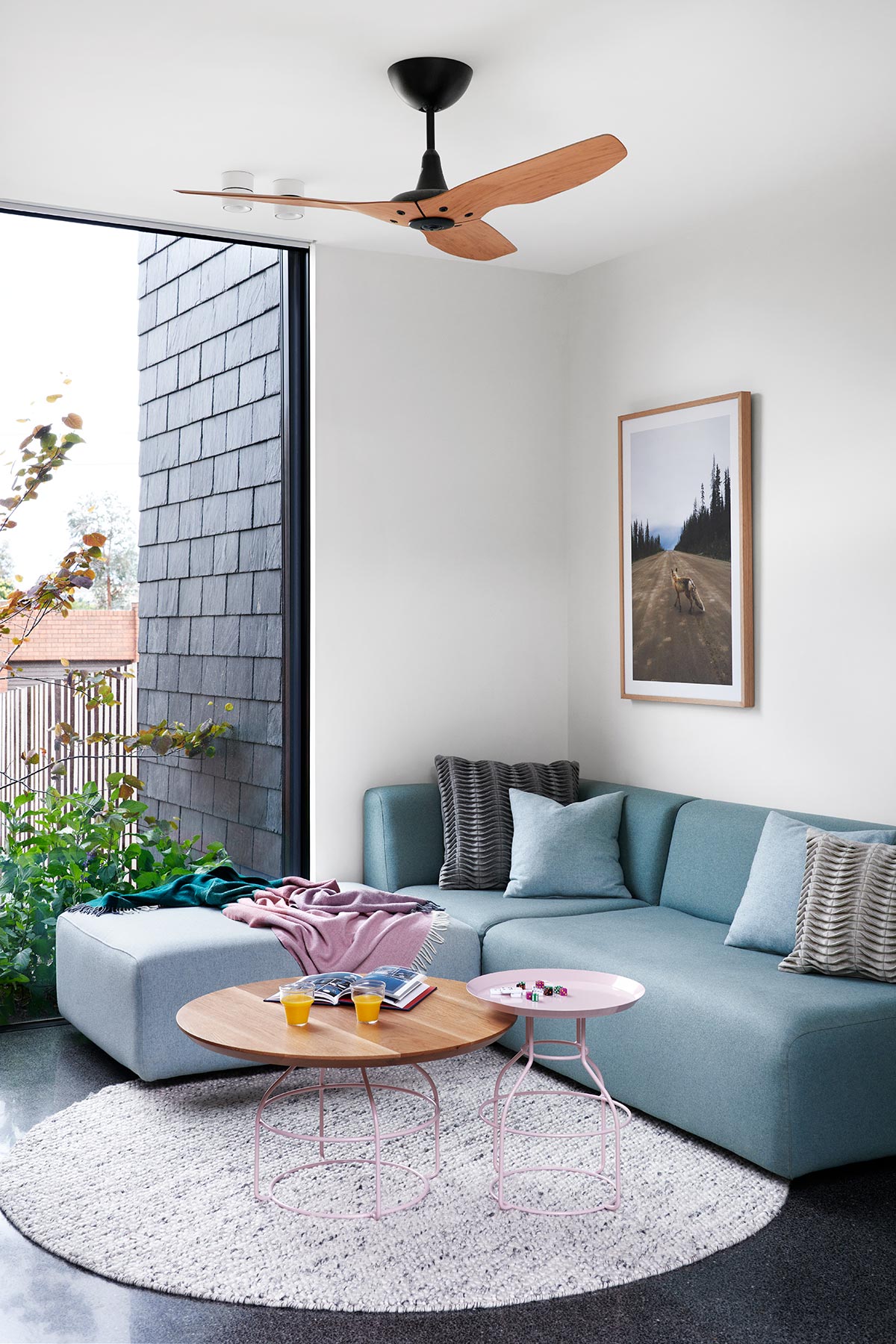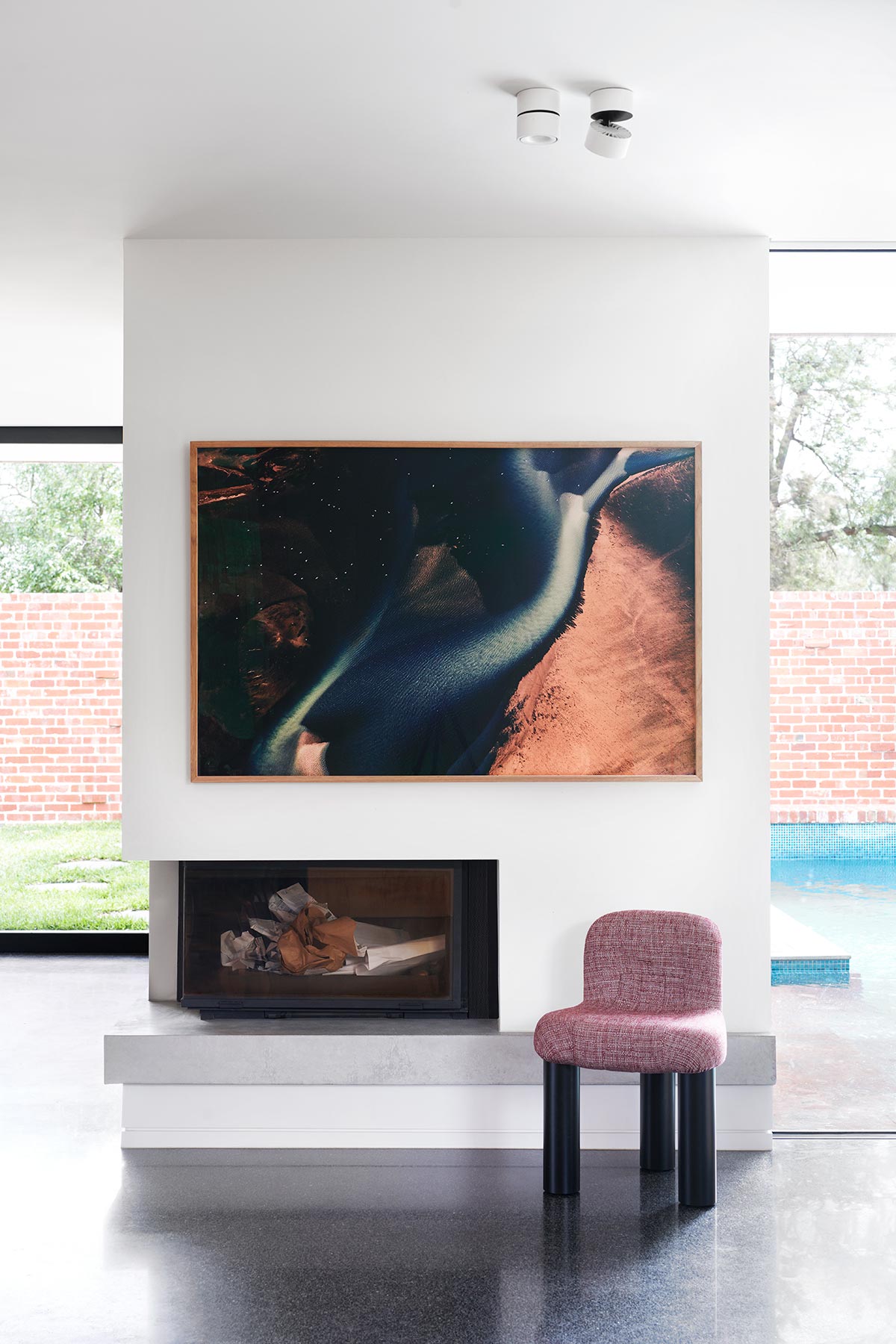 The brief was to design a family home that inspires, relaxes, and calms busy minds through beautifully designed spaces, natural materials, and an endless dialogue with nature. Whether from courtyards, gardens, green roofs, or planters, each space provides intimate views and engagement with natural surroundings and vegetation. With that, The Stylesmiths were ready to embark on a journey of interior design centered on "wellbeing." The dark stone, terrazzo, brickwork, marble, and glazing contrast with the warm timber throughout the space. The interior material palette was enhanced by the use of texture.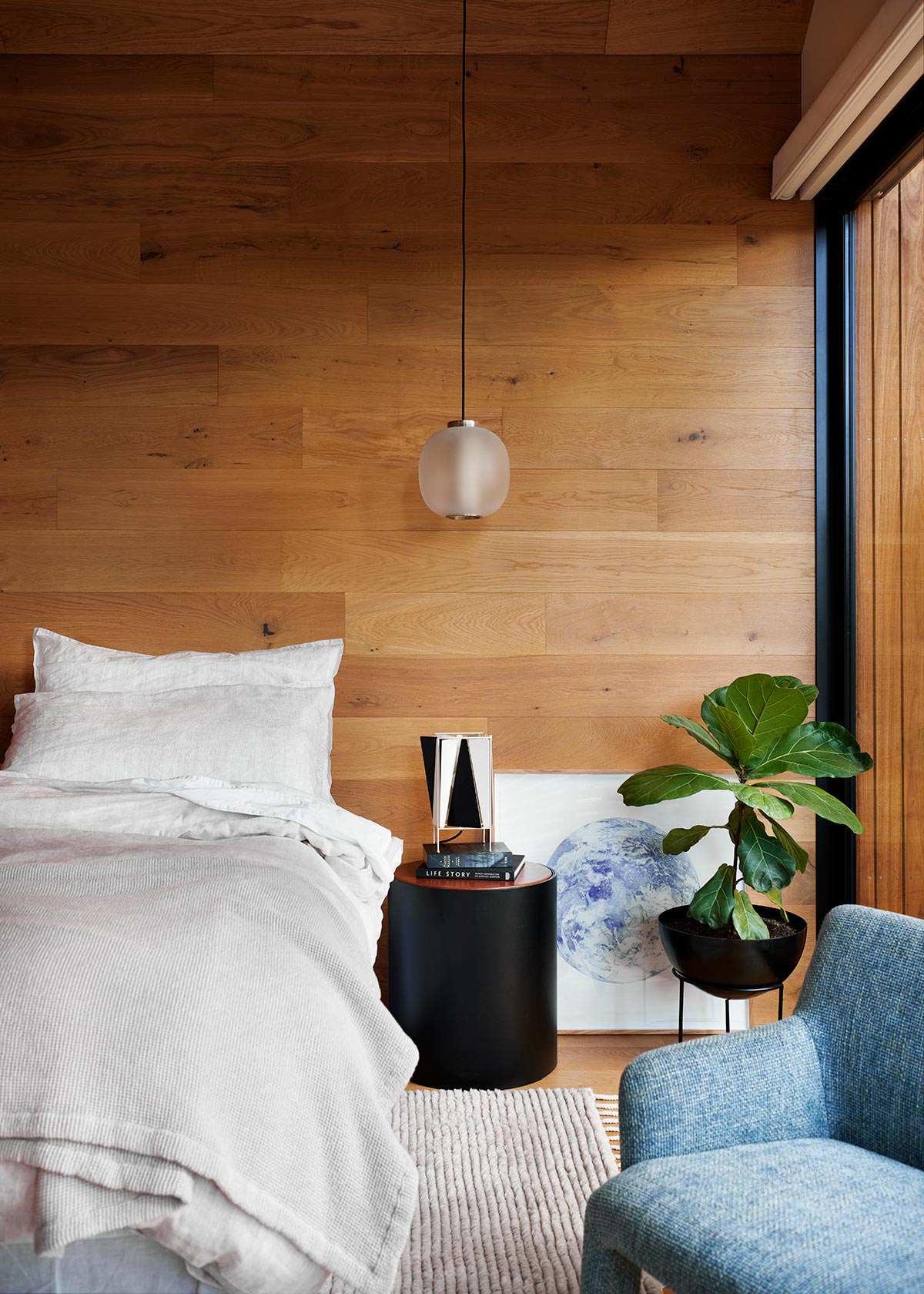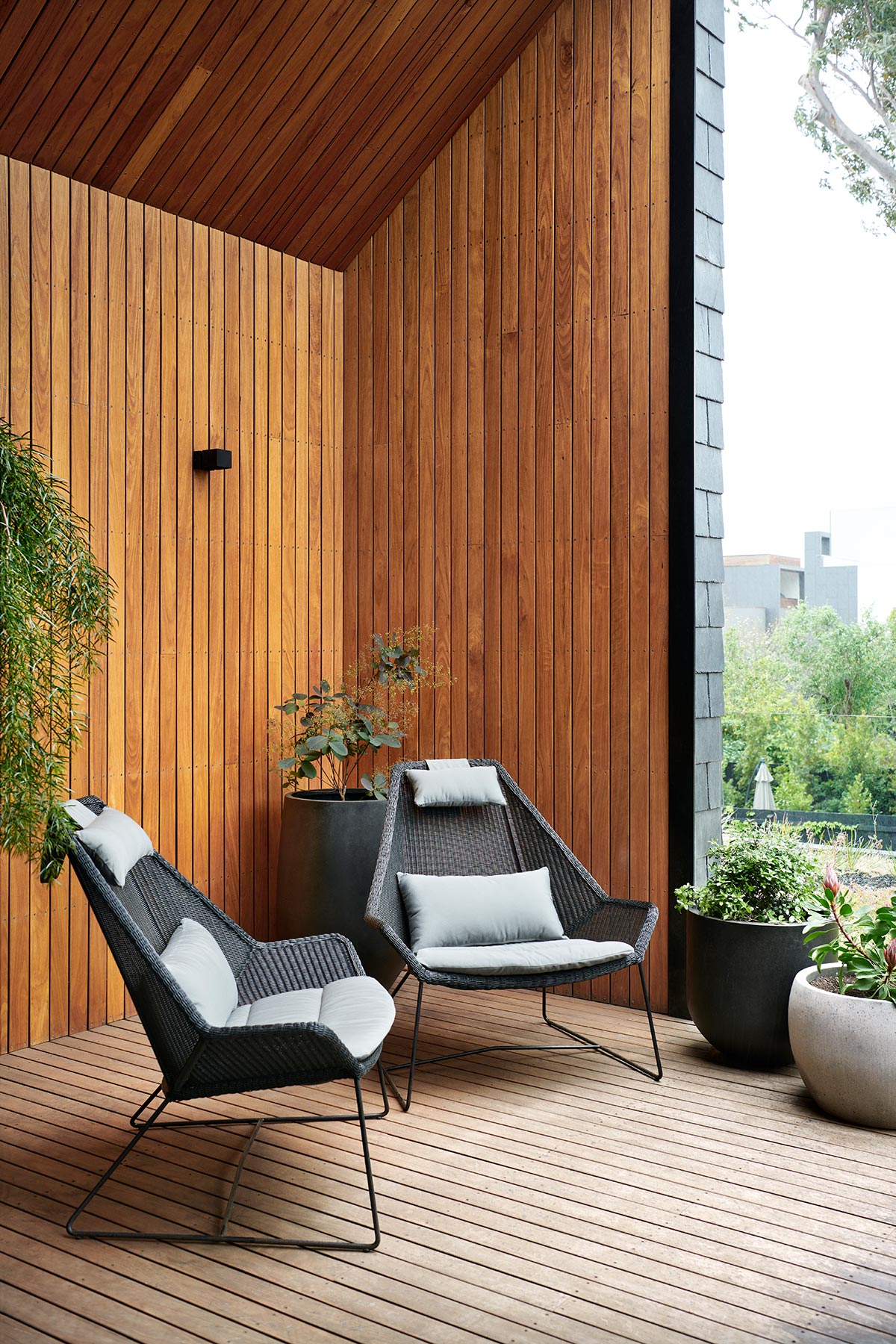 Maxwell House, also known as Biophilia-Slate Home, won Best Sustainable Design in Australia, Design Matters Award and is an NABD winner, widely recognized for its sustainable and innovative design.
Project: Maxwell House
Architect: Melbourne Design Studios
Interior Design: The Stylesmiths led by Silvia Roldan
Location: Melbourne, Australia
Type: New Build
Photography: Fiona Susanto