Nestled on a corner site on the hills overlooking Tamarama Beach, the Tamarama House designed by Porebski Architects is a family home crafted to be a sculpture on the site. The house features a distinct sculptured curved facade that creates the lighter upper levels with stone forming the base. Sounds like a fun home if you ask us! Shall we have a closer look?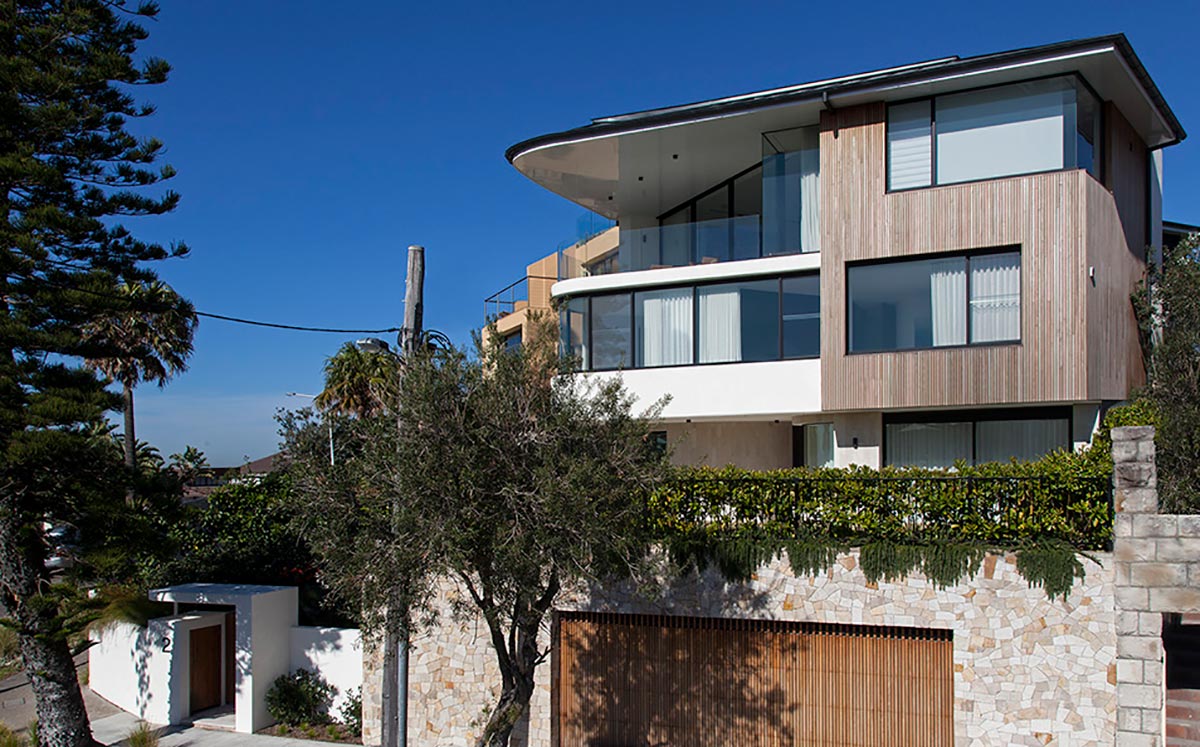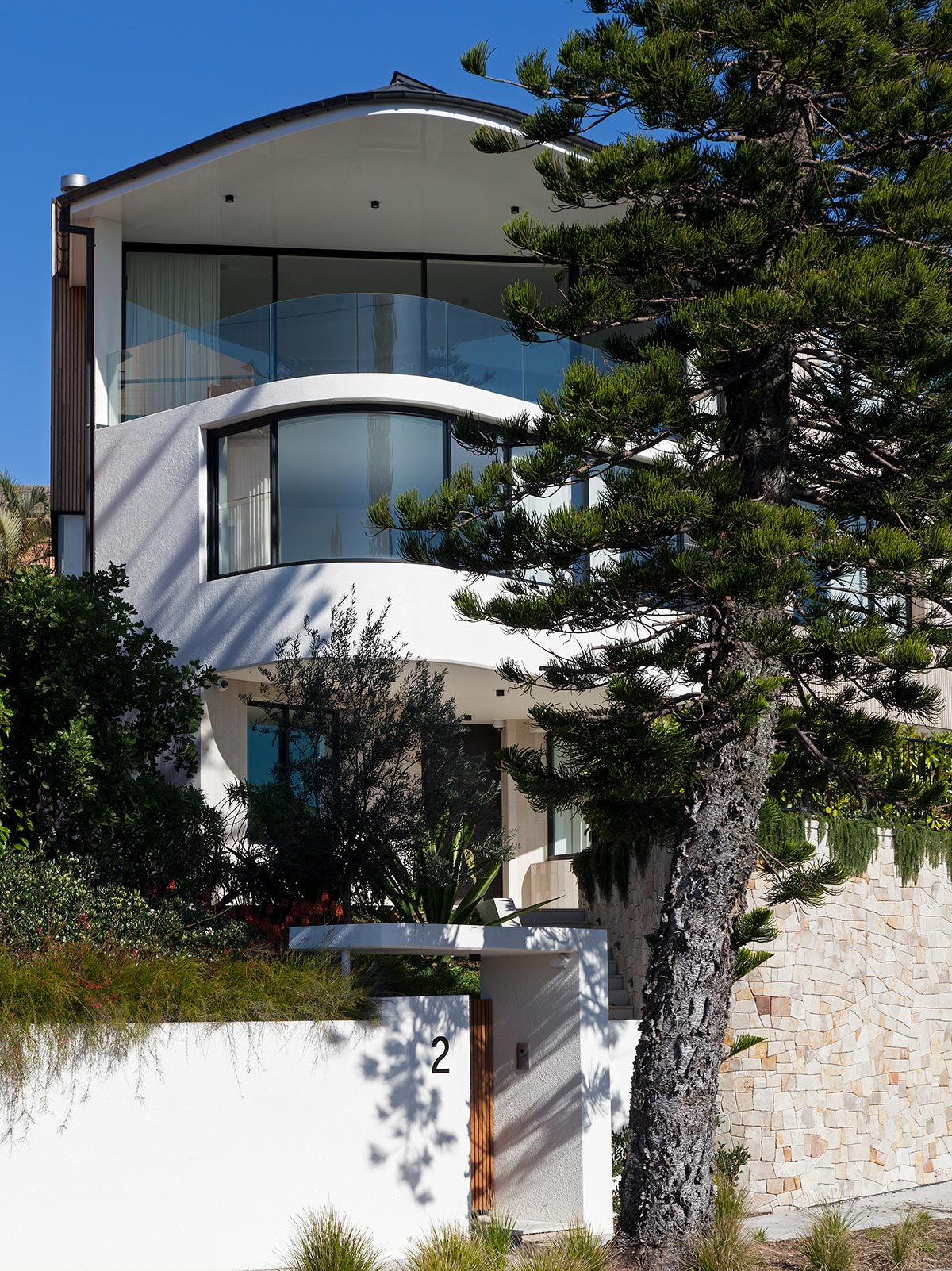 "Designed for a family of four, the house is inverted from the traditional house with the main living areas positioned on the top floor. This feature takes advantage of the ocean views and allows the rooms to use the volume of the roof space creating strikingly formed ceilings." – Porebski Architects
There is an opening to bring light and air into the home at any opportunity. This allows for a continuous supply of air and light to enter the most essential areas of the house. Natural lighting is impossible to beat!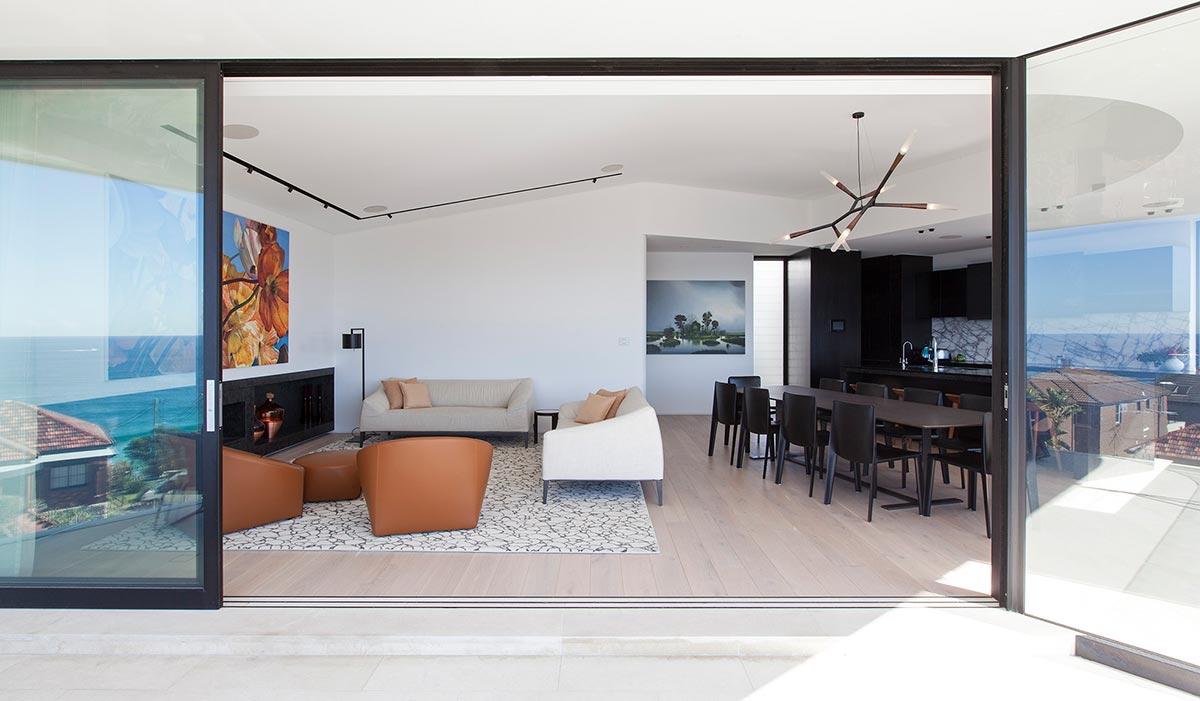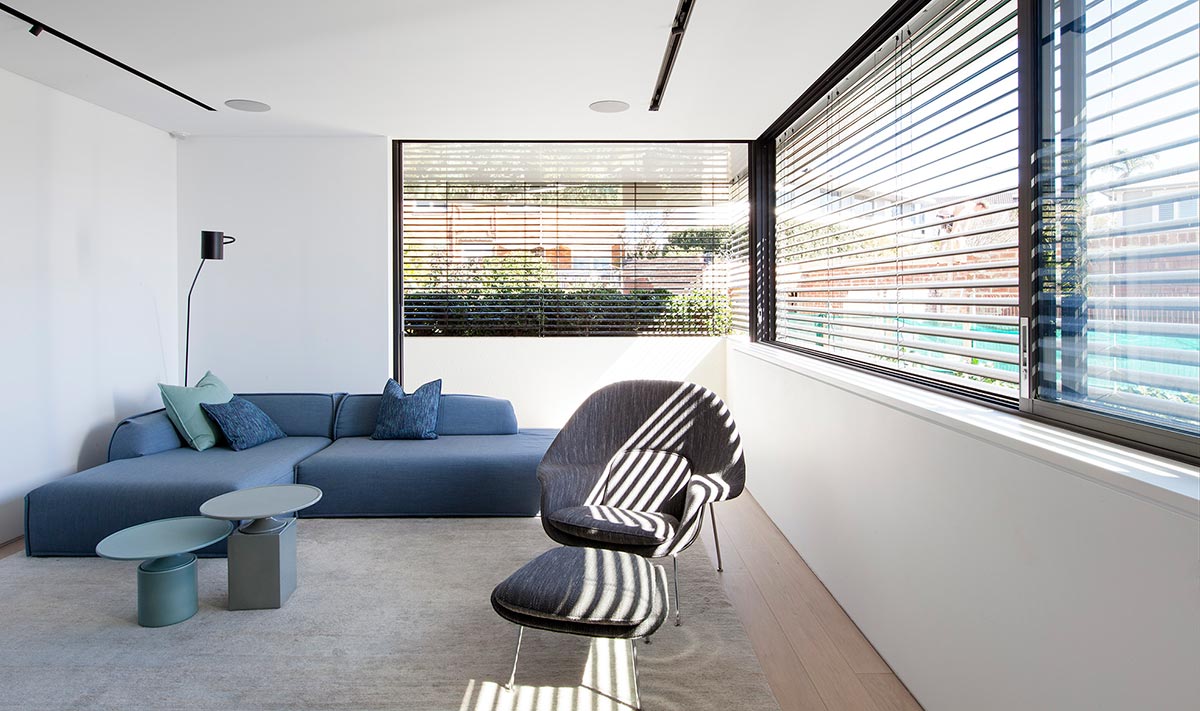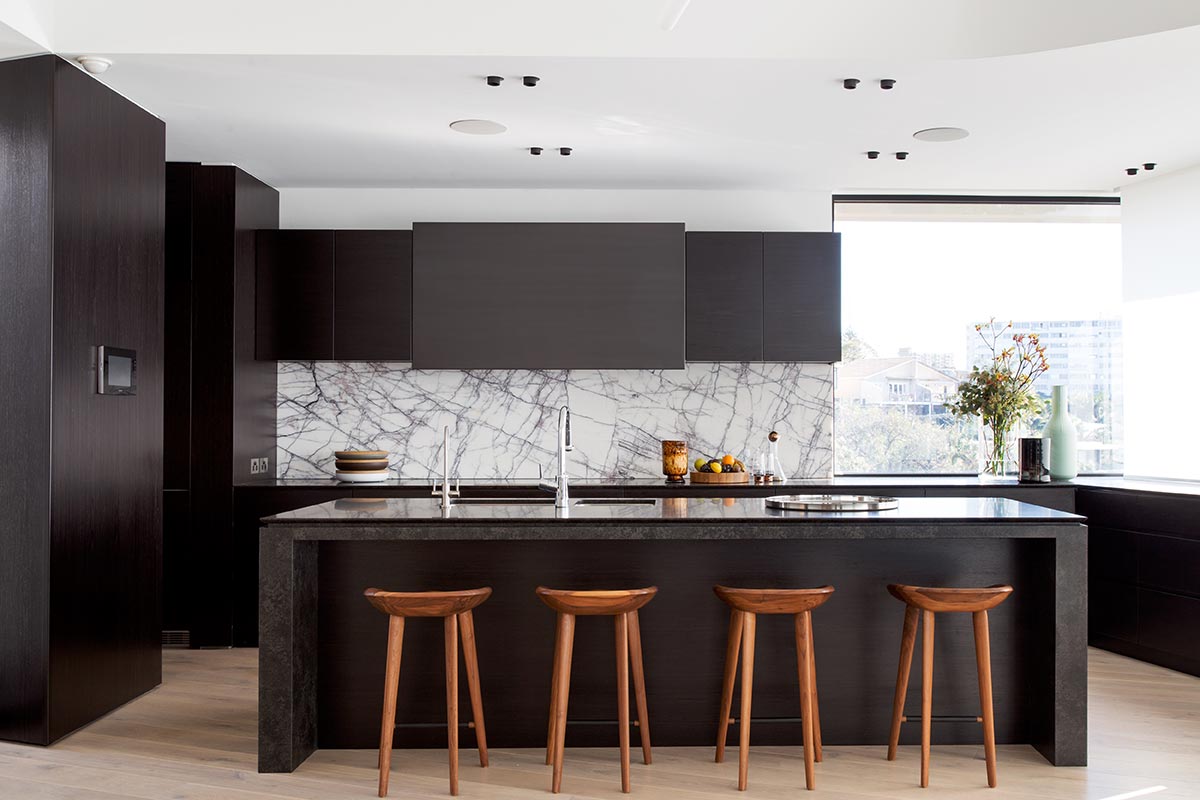 The timber floors adorn the entire floor space, spreading across the entire house, and they blend in beautifully with the crisp white walls. Beautiful pieces of artwork were used to complete the interior, adding to the vibrant and dynamic atmosphere.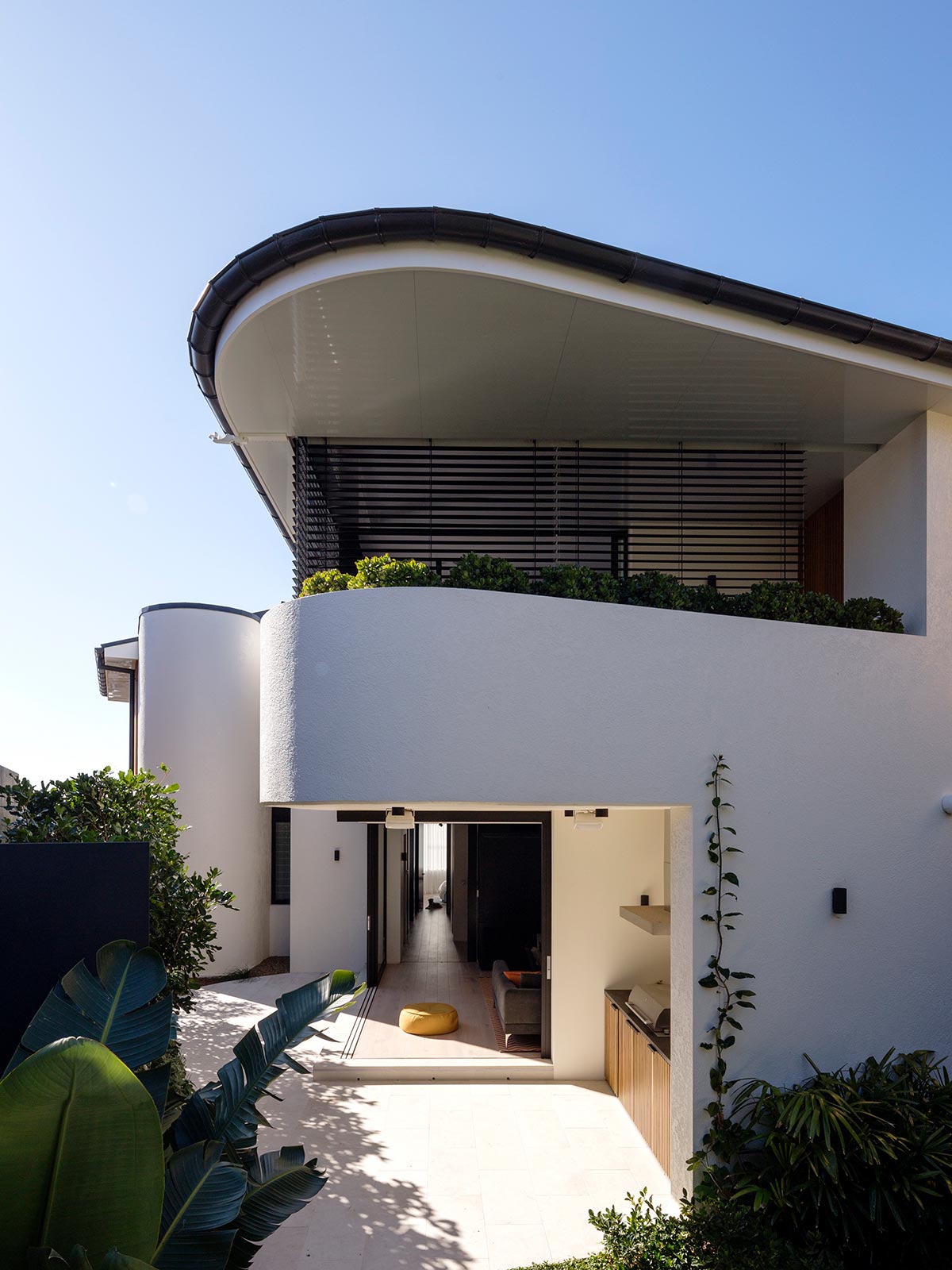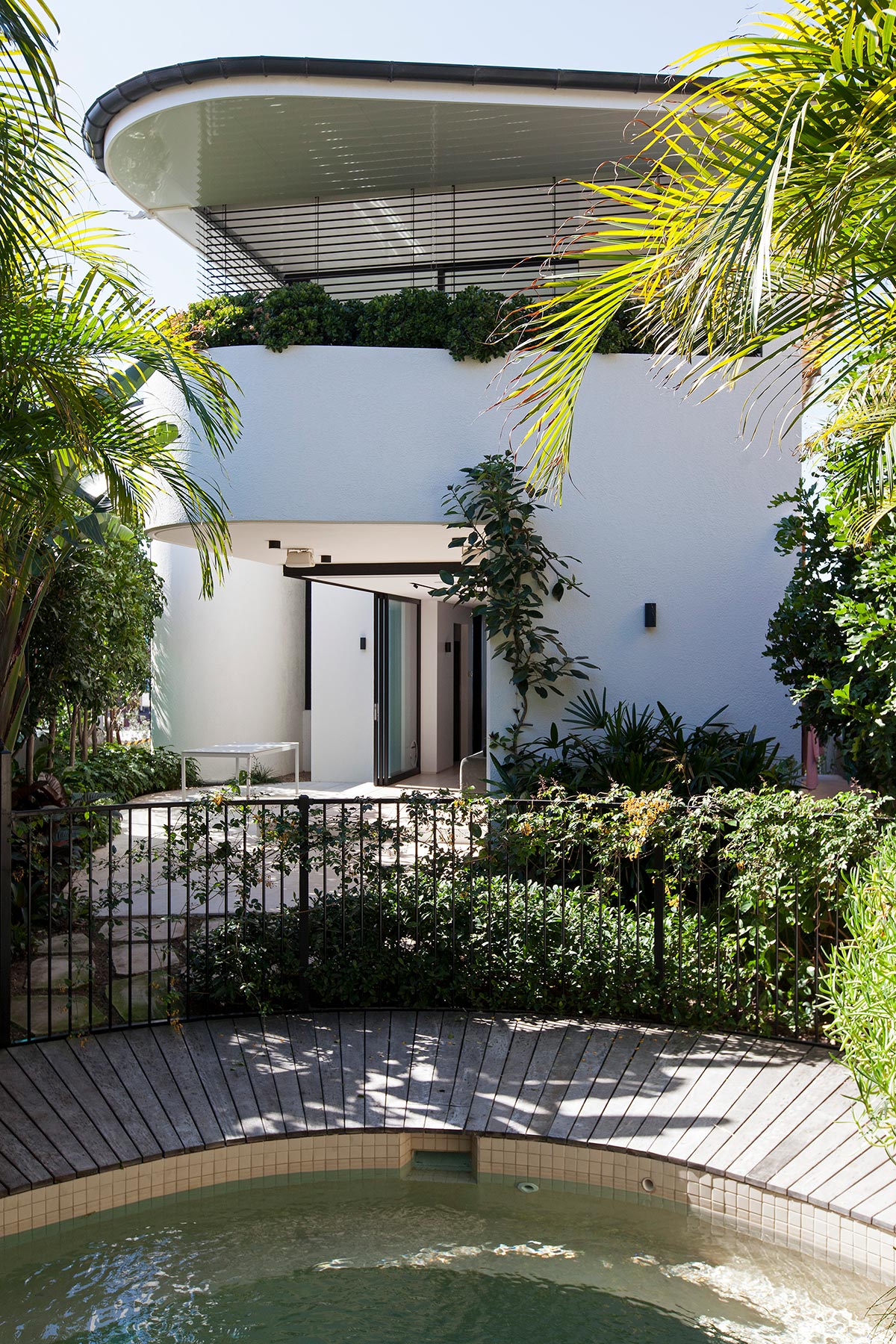 The house's layout is L-shaped, with a central courtyard that flows around to the pool area in the back. The courtyard's structure and layout engage with the elements to provide natural warmth via natural light, blocking hot summer sun, and catching prevailing cool breezes. The rear lower playroom flows effortlessly out to the courtyard and pool garden kudos to cavity sliding doors.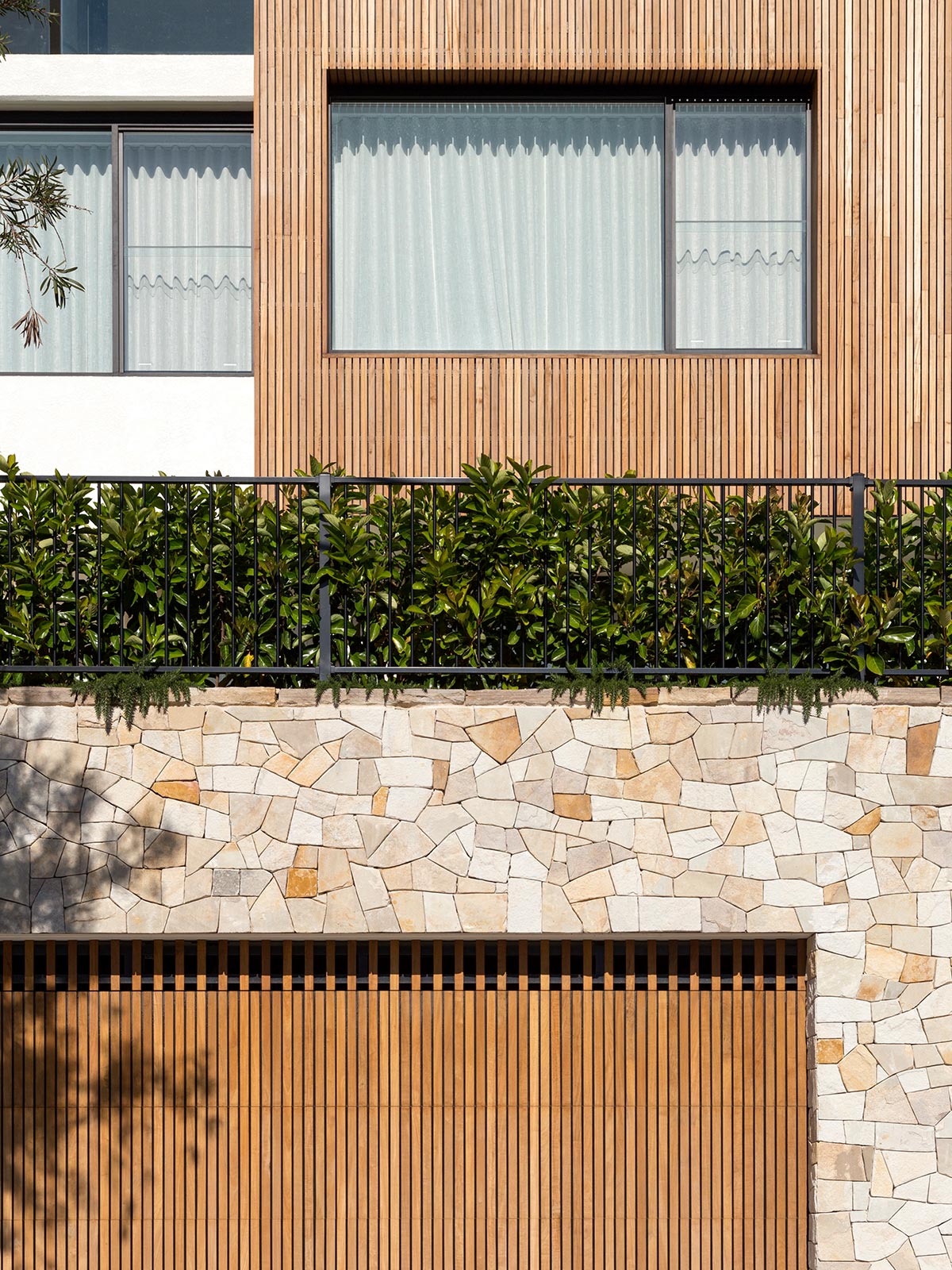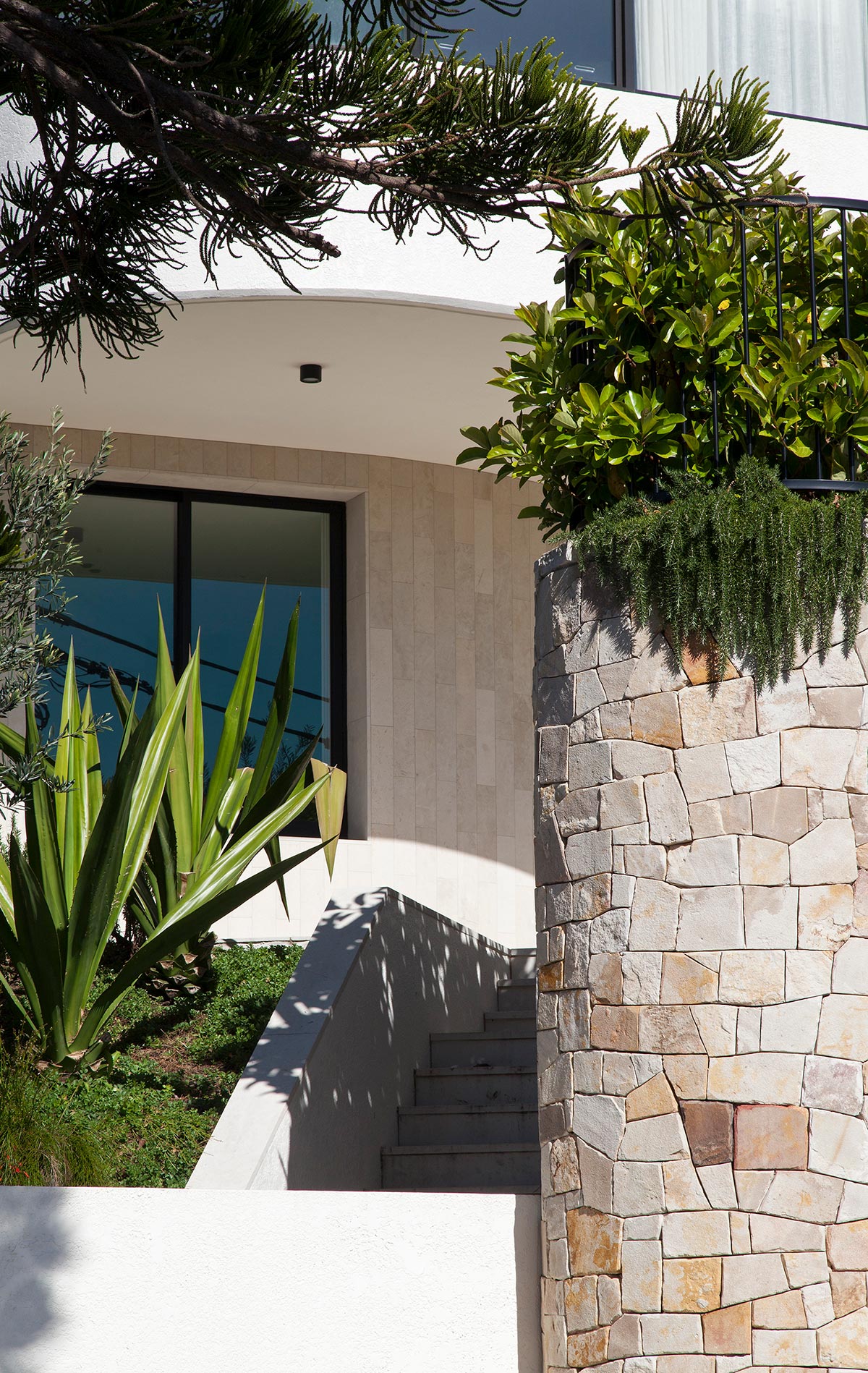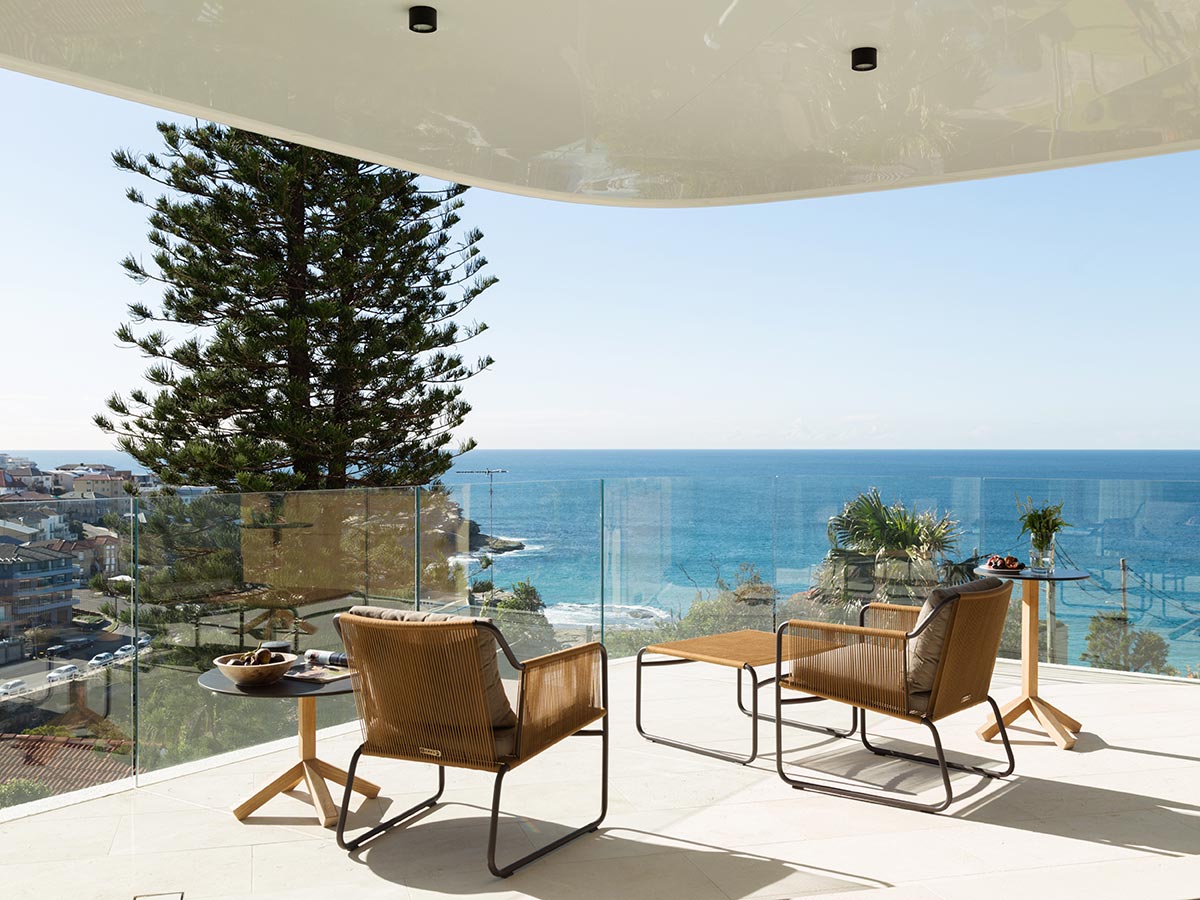 The use of timber batten extensions forming bay windows against the curvaceous white render masonry creates a beautiful modulation that complements the Will Dangar designed gardens. The upper living areas open up to a wide covered terrace with panoramic views of the beach and ocean, while front rooms flow freely into the back family room, creating the ideal family living space or cocktail party atmosphere.
The team was unquestionably successful in building an impressive home for a family that takes advantage of spectacular views and emphasizes architecture's participatory nature. As a result, the house is functional and lively, and it feels extremely connected to its surroundings.
Project: Tamarama House
Architect: Porebski Architects
Location: Tamarama, Sydney
Type: Renovation
Interiors: Alexandra Donohoe
Photography: Andrew Worssam , Justin Alexander