Situated on a small, irregular site in Port Melbourne, the Boundary St House designed by Chan Architecture is home to a young family of four. The clients wanted a new home that was robust, spacious and light and allowed for flexibility as the kids grew up, with a challenge on creating one that had its own personality and yet fit within the existing eclectic streetscape. Let's have a closer look…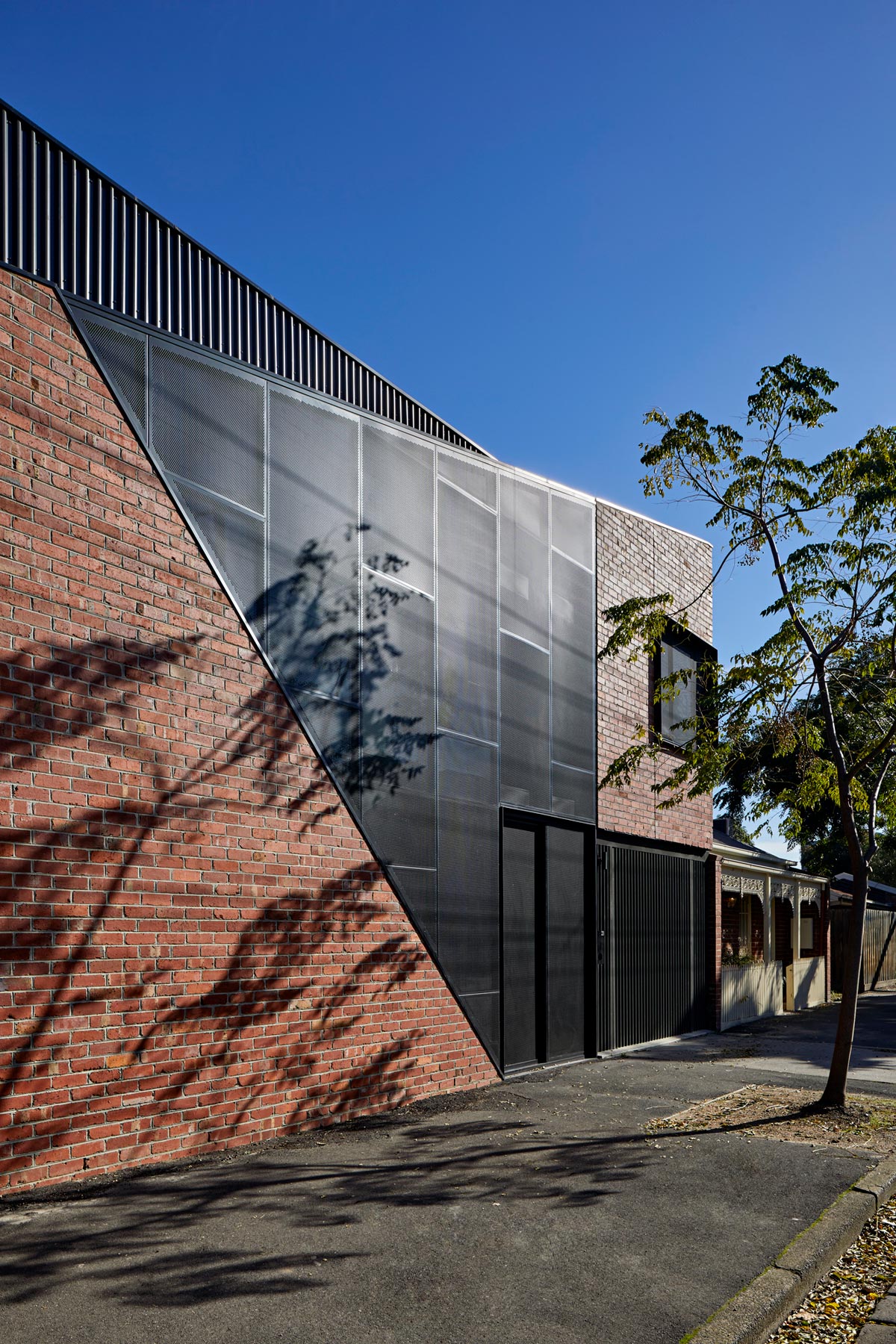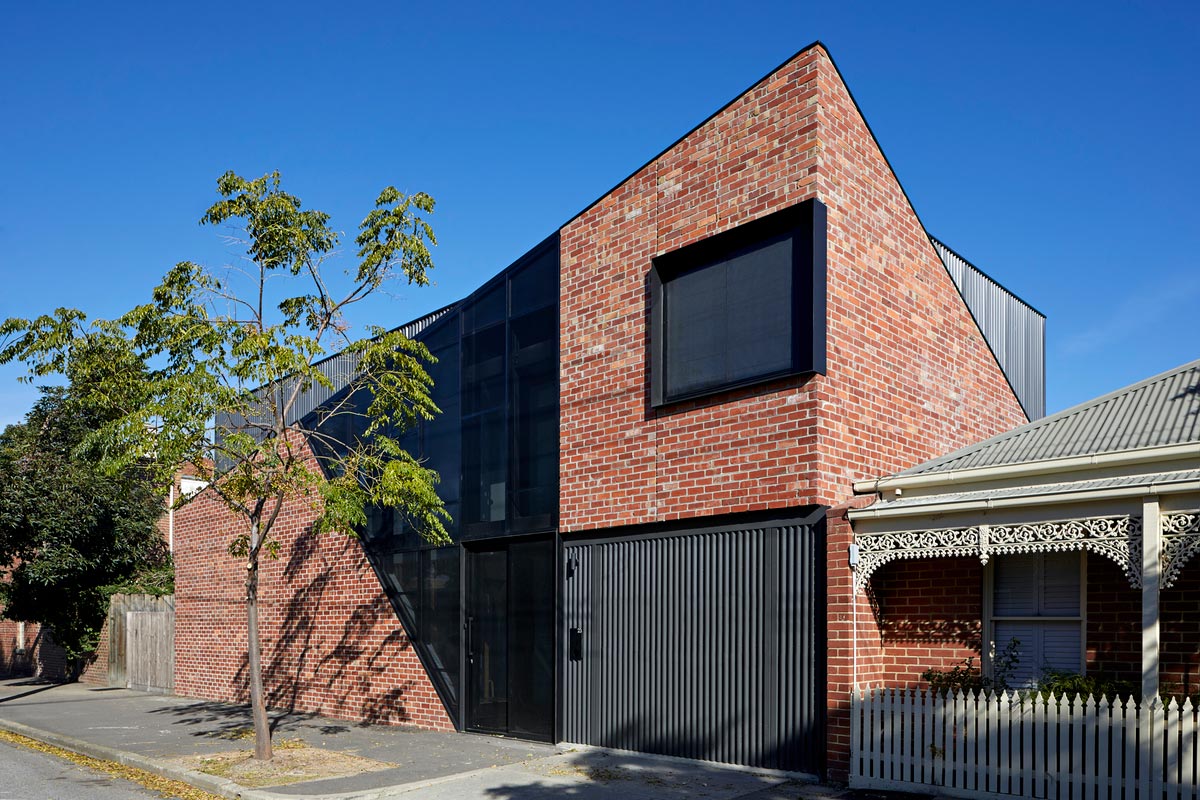 "The conceptual framework of the project was to draw inspiration from the industrial warehouse building type, and rework it to suit a residential brief. Strong, angular lines were used on the façade in conjunction with brickwork /that was hand recycled from a demolished warehouse. The façade was then 'peeled open' via the use of perforated mesh exposing the steel structure underneath. This created varying levels of transparency and privacy whilst allowing natural light into the entrance area. Black sheet metal cladding completed the façade which made reference to the industrial aesthetic in the area whilst also providing contrast and texture." – Chan Architecture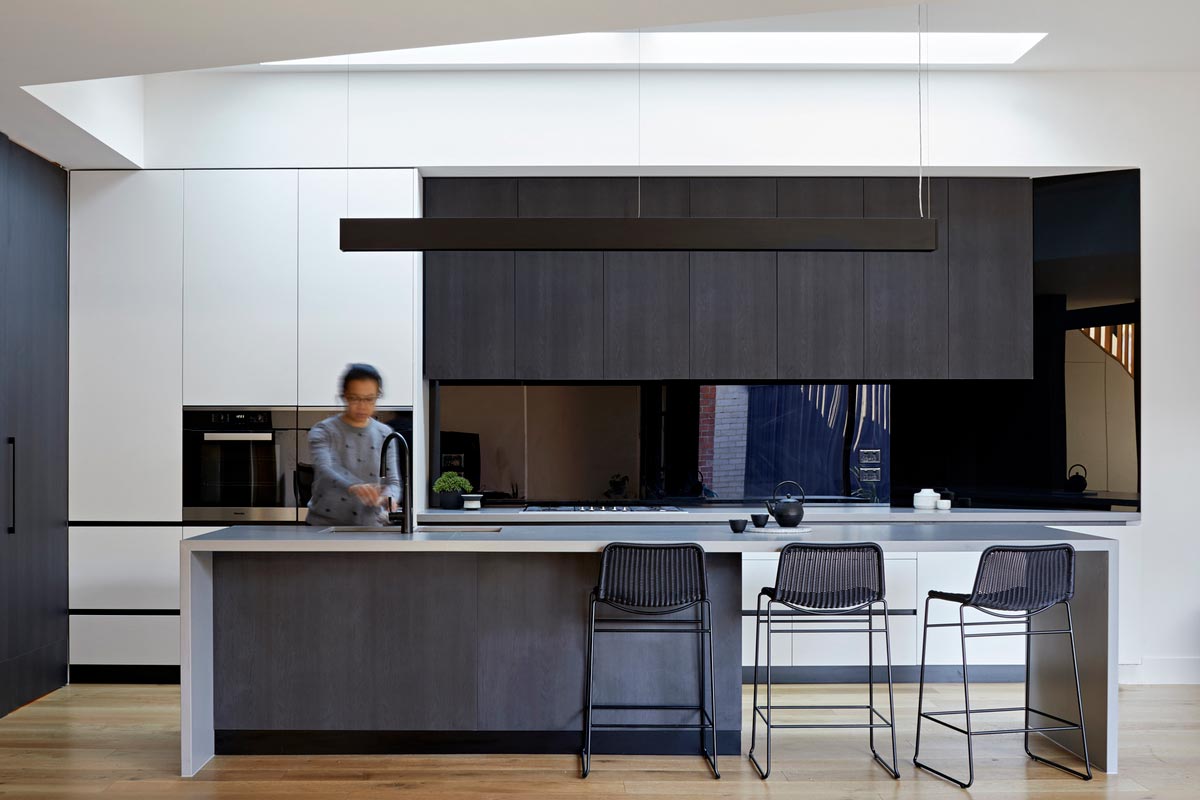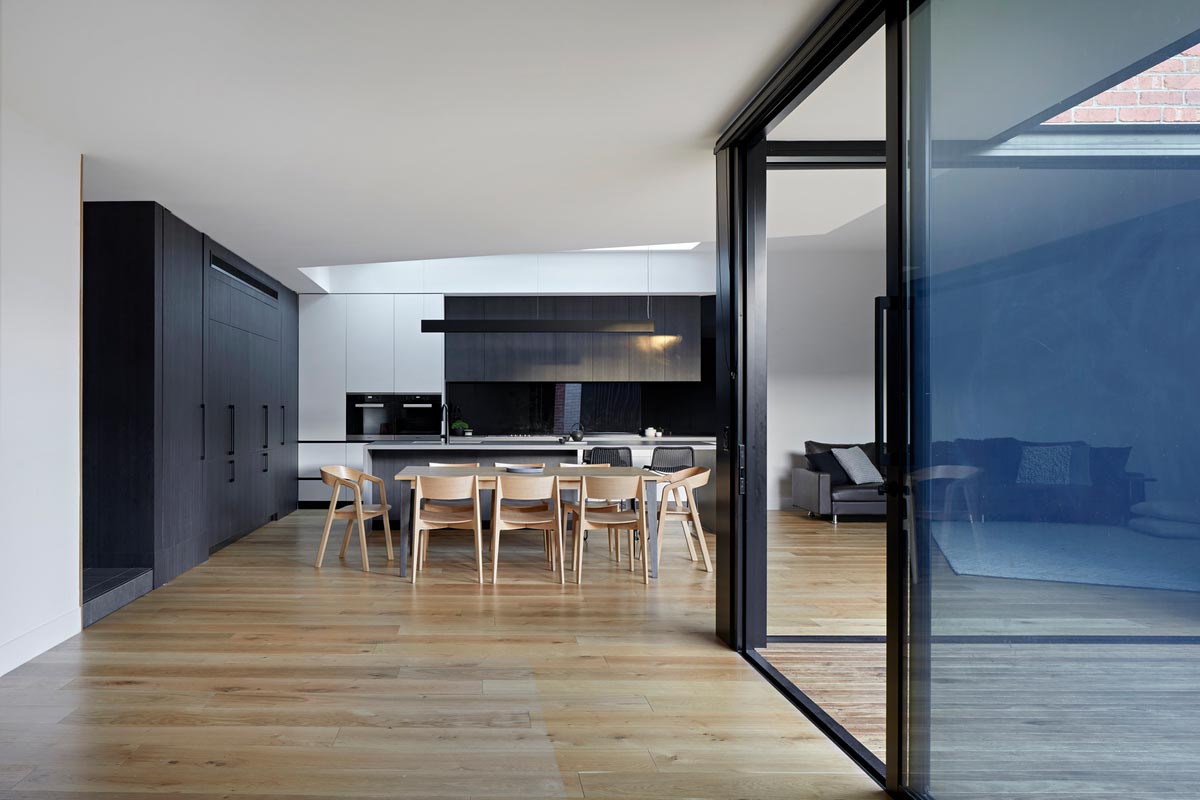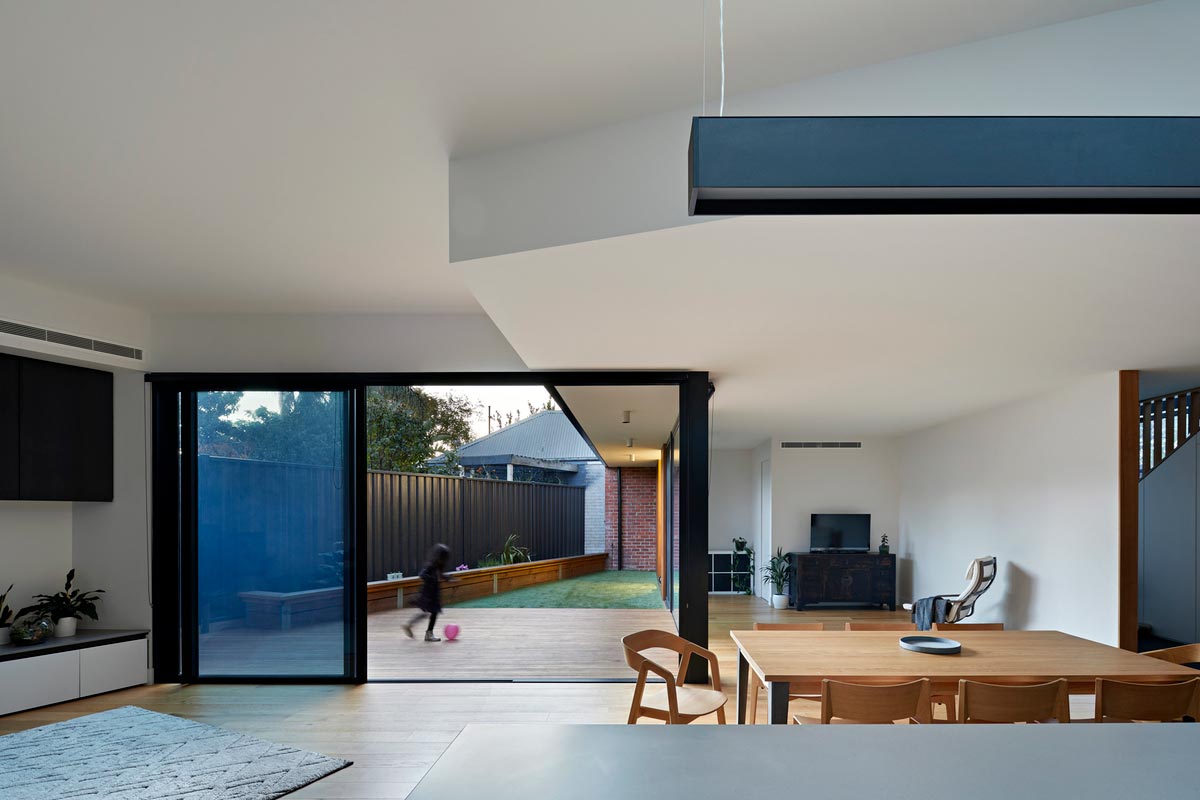 The brief for this home was to build a striking, contemporary house that makes the most of the small site as well as responding to the neighbouring urban fabric and location. The architect's response was to start with materials and forms that were prominent in the Port Melbourne area and uniquely combine them. These are characterised by robust, angular lines which were used in conjunction with recycled brickwork that referred to the warehouse aesthetic and the metal cladding and rectangular forms related to shipping containers.
Forming the spine of the house are the entrance alcove, combined with the stairs and the hallway. These areas connect the main living spaces with the sleeping areas upstairs, and are filled with dappled light from the perforated mesh screening and timber balustrade. Further down the hallway, a playroom and dining area which were designed around the north facing courtyard allows light into the living spaces throughout the year.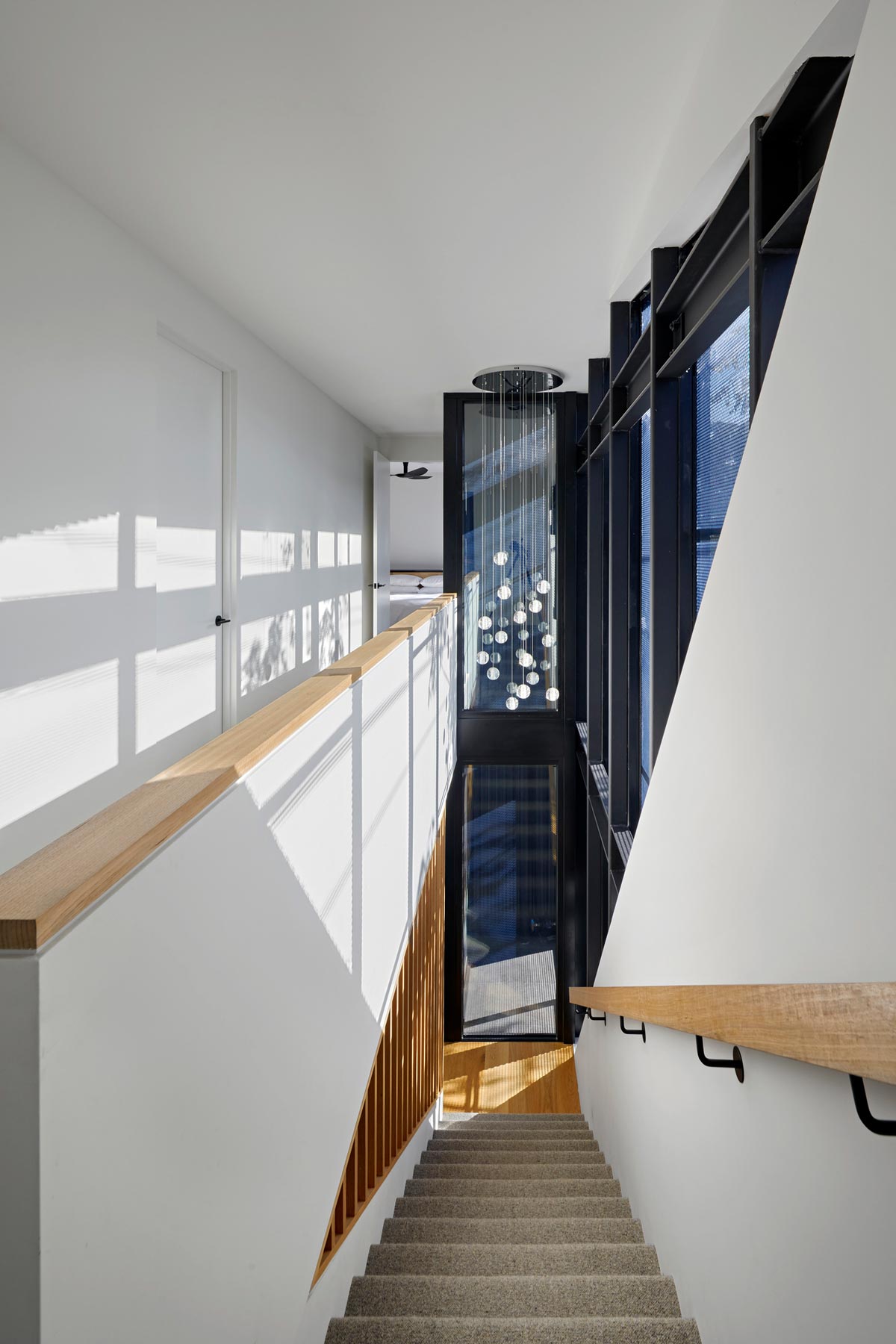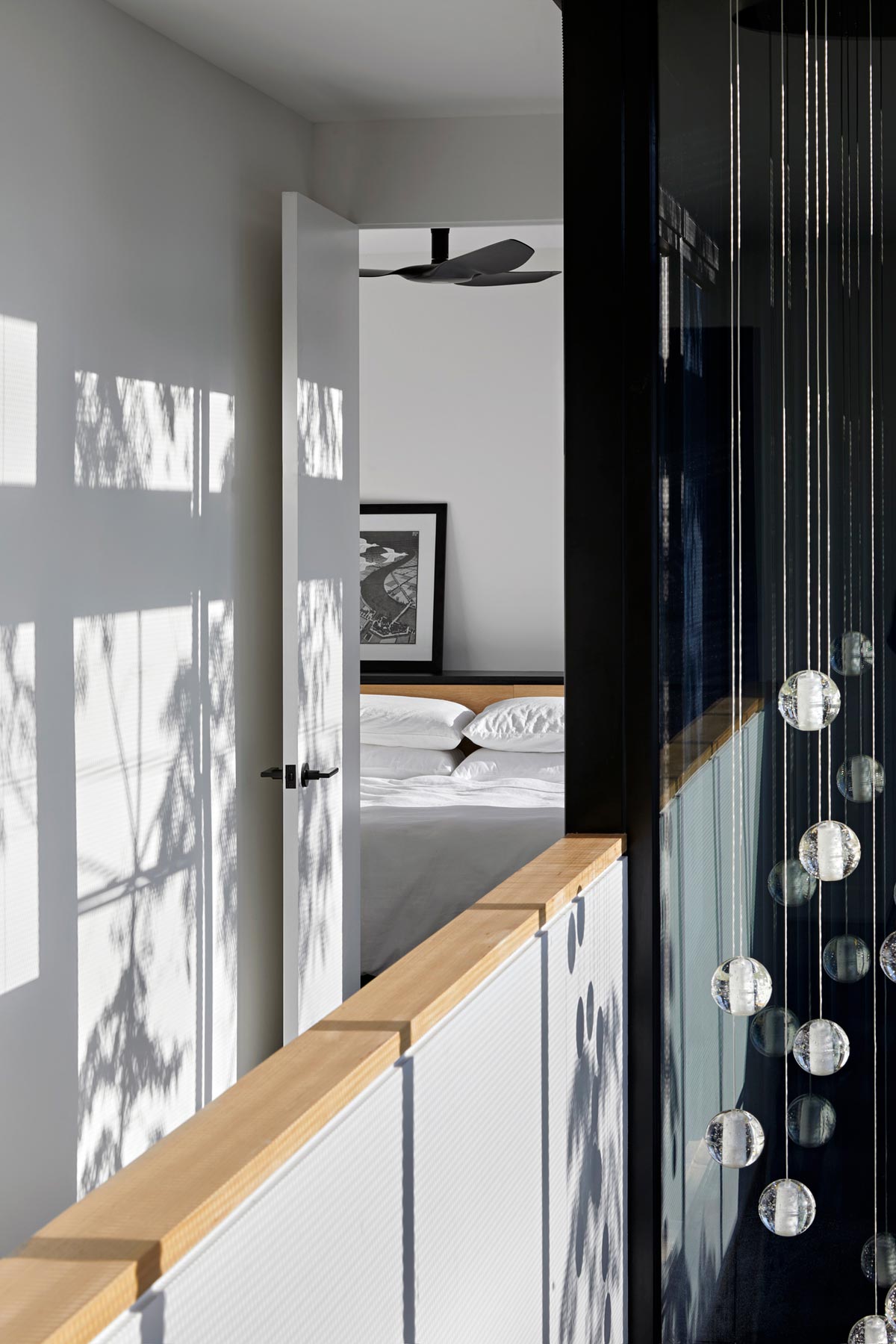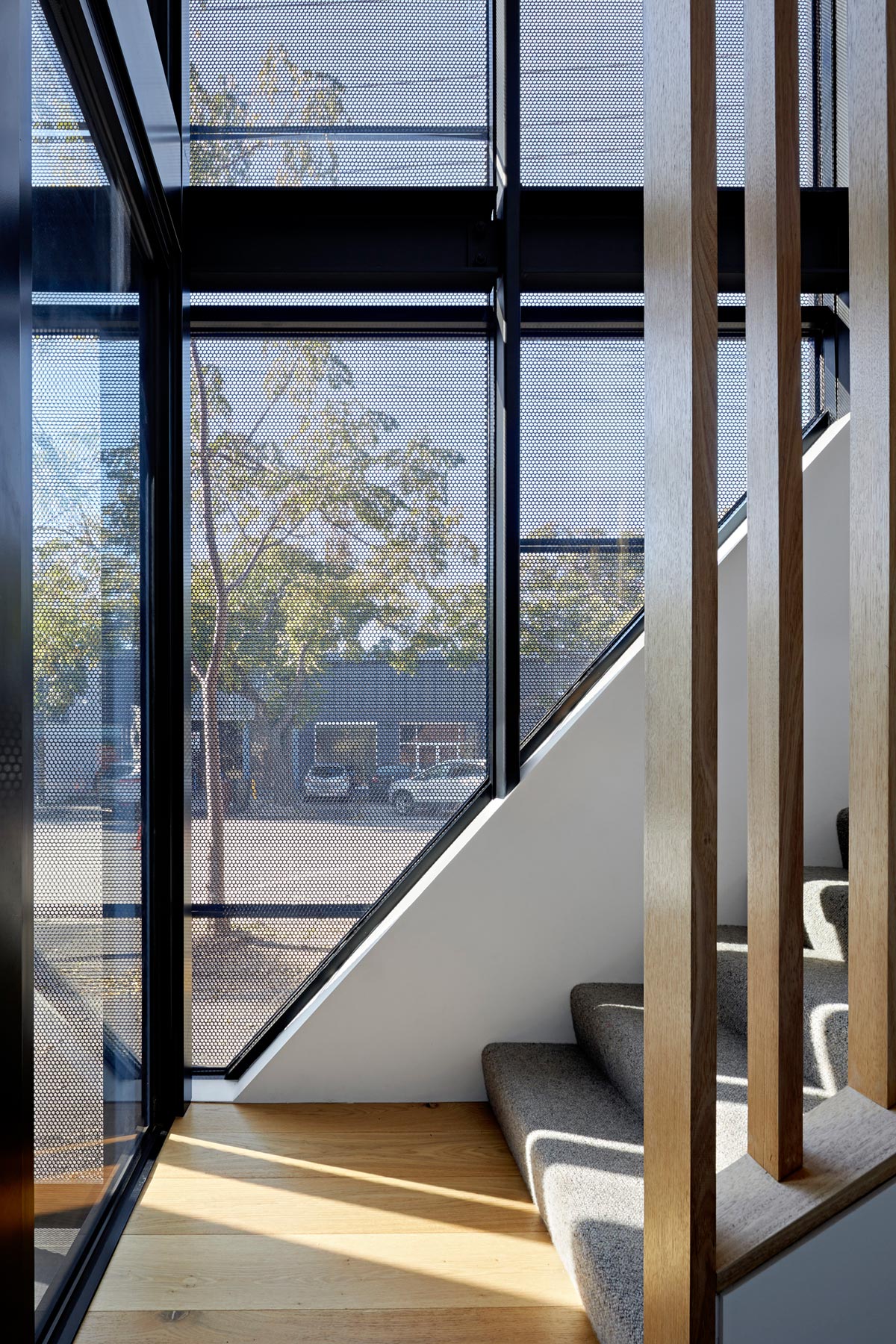 "Due to the passive design principles employed in the design, the house is comfortable all year round, only requiring minimal heating and cooling. In addition, the downstairs living spaces wrap around a north facing internal courtyard, providing natural light and ventilation to the main living spaces and the double height entry area allows for hot air to be flushed out of the house during summer." – Chan Architecture
The team's response to the brief revolves around understanding the needs of the client and how they use each space. The result were spaces that are fully customised and detailed specifically to these needs.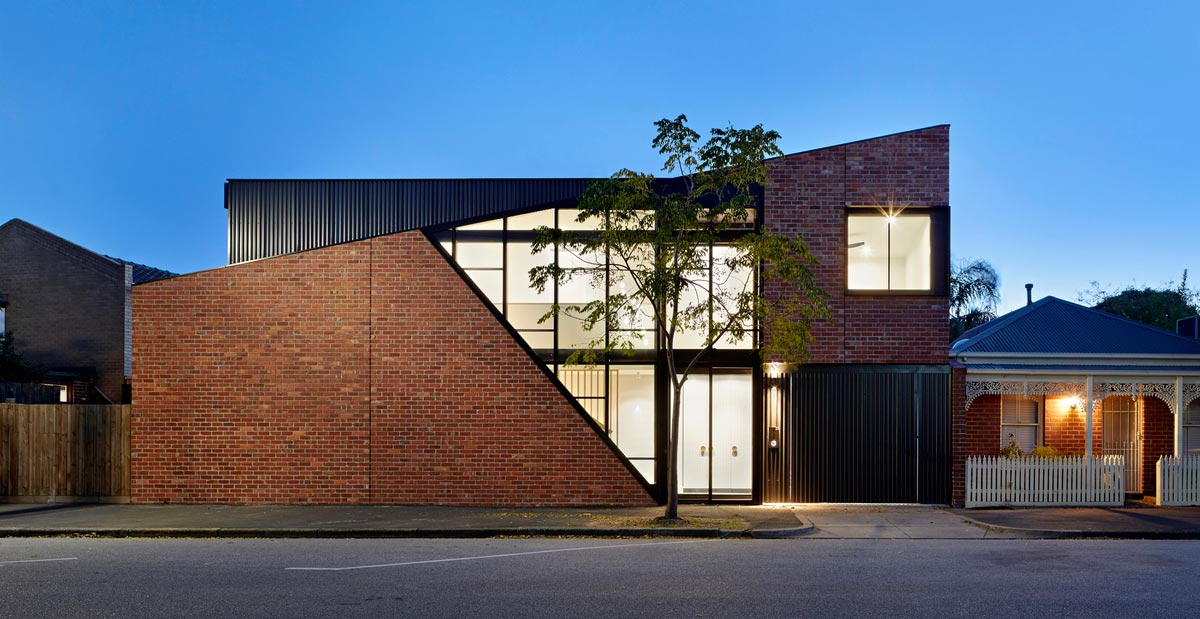 House Project: Boundary St House
Architect: Chan Architecture
Location: Port Melbourne, Australia
Type: New Build
Photography: Tatjana Plitt