Summer is prime time for outdoor entertaining, and where else would you want to celebrate the summer season than in a dedicated space for outdoor refreshment, all within the comfort of your own home! With Christmas just around the corner and parties are in full swing, we definitely wouldn't mind being the hostess with the mostess if we're hosting on any of these beautiful Australian homes! These homes feature stunning outdoor areas that create the perfect atmosphere for lounging, entertaining, or dining alfresco. Get more sunshine, make more memories, here's to a fun summer season!
James Street by K2LD Architects and Interiors
Don't let the seemingly humble facade of this home deceive you. The James Street house by K2LD Architects and Interiors in Northcote, Melbourne was designed to provide both the space for a passion for cooking and entertaining. The living area beautifully opens up to the backyard which serves as a great spot for entertaining guests with relaxing, uncrowded space all around the background. A perfect entertaining paradise for any family!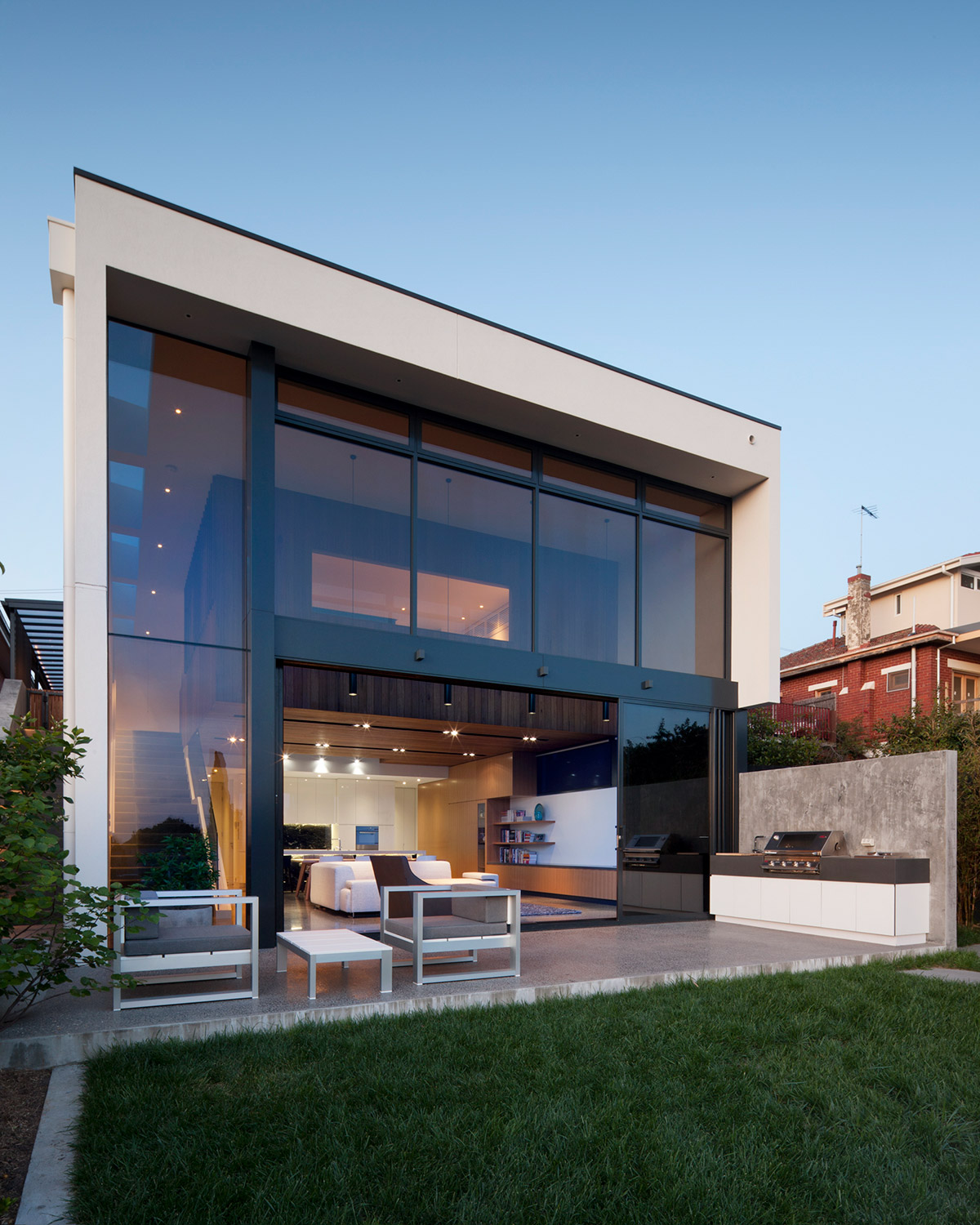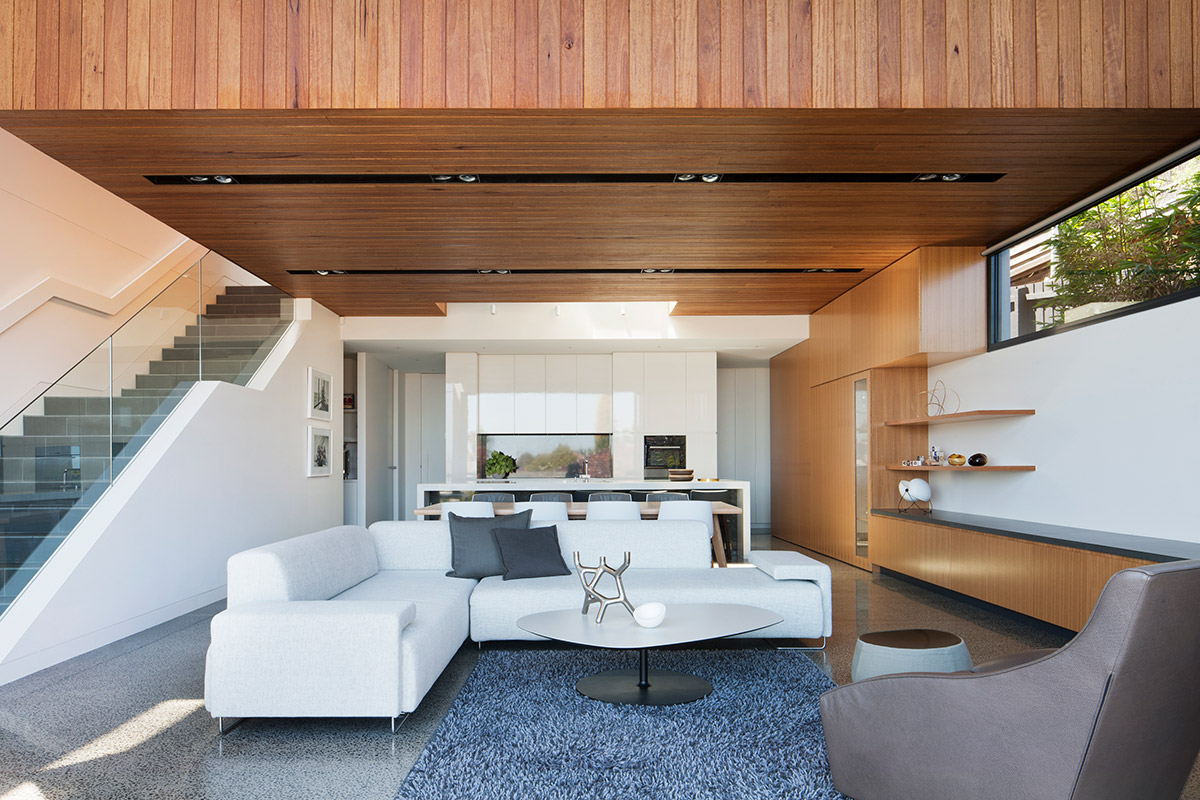 Pleated House by Megowan Architectural
The Pleated House by Megowan Architectural is an extension to an existing single storey weatherboard home in beachy Highett, Melbourne. This home features a cleverly situated pass-through serving window between the kitchen and deck allows for a smooth indoor/outdoor flow and makes barbecuing easy. The relaxed ambiance on the open backyard with the elevated deck is a perfect spot for entertaining!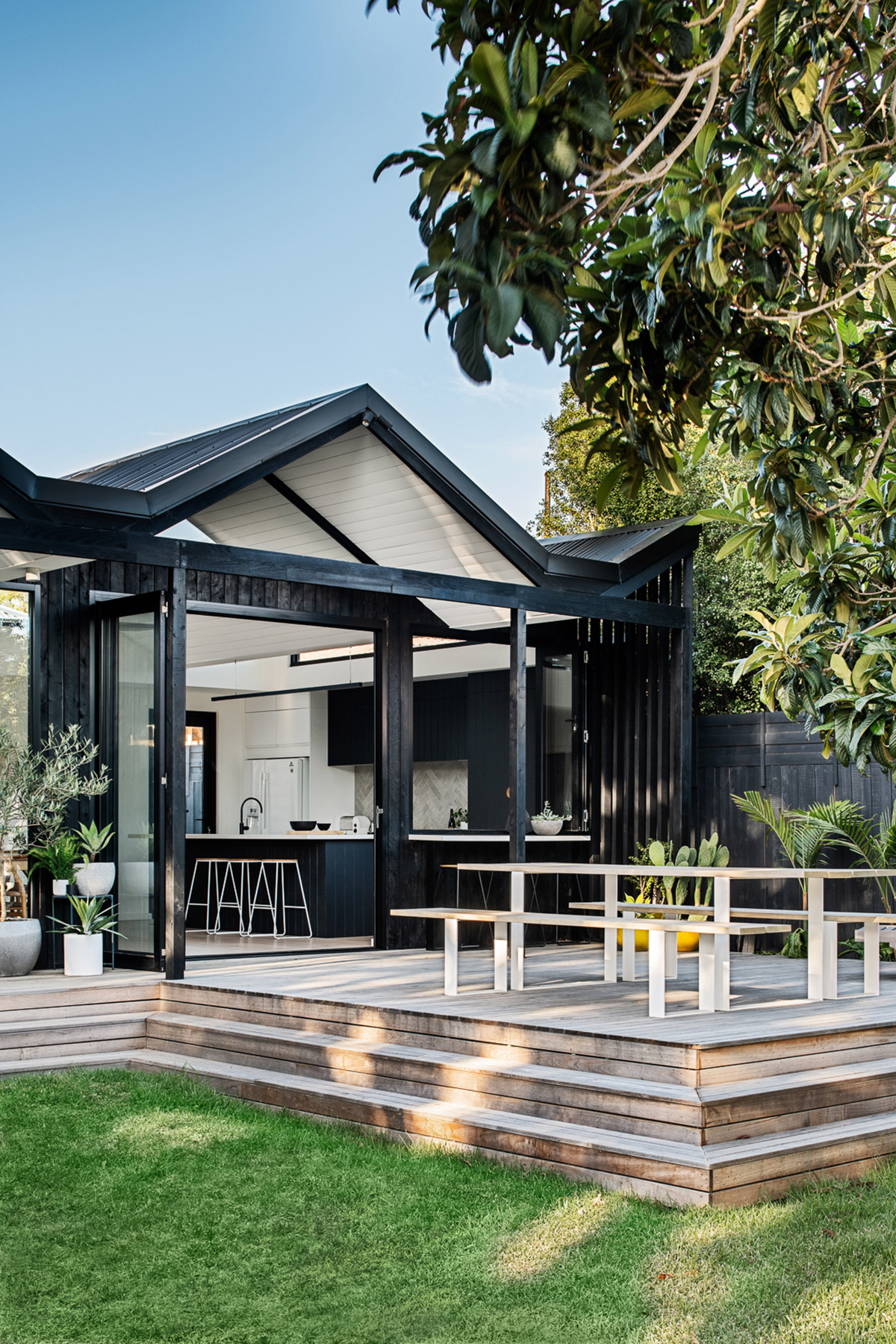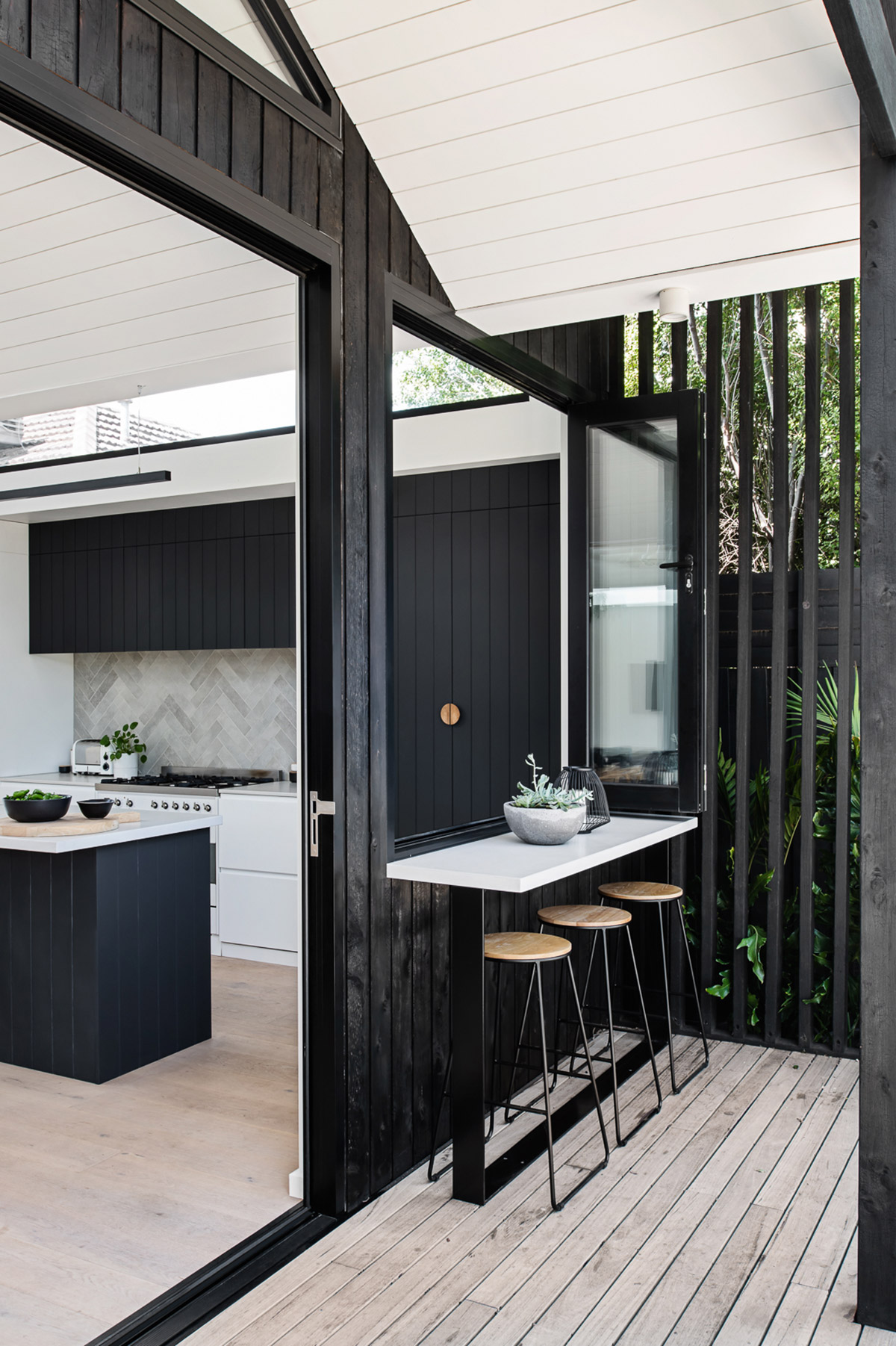 The Cruciform House in Tucketts Road Mount Macedon
This gorgeous home is actually featured in our 10th Episode of Let Us In! Located upstairs is a central hub that leads onto a huge outdoor deck as well as billiards room and bar for extended entertaining areas, while the inground pool is both accessible from upstairs and on the ground. Think pool party with the breath-taking Macedon Ranges in sight!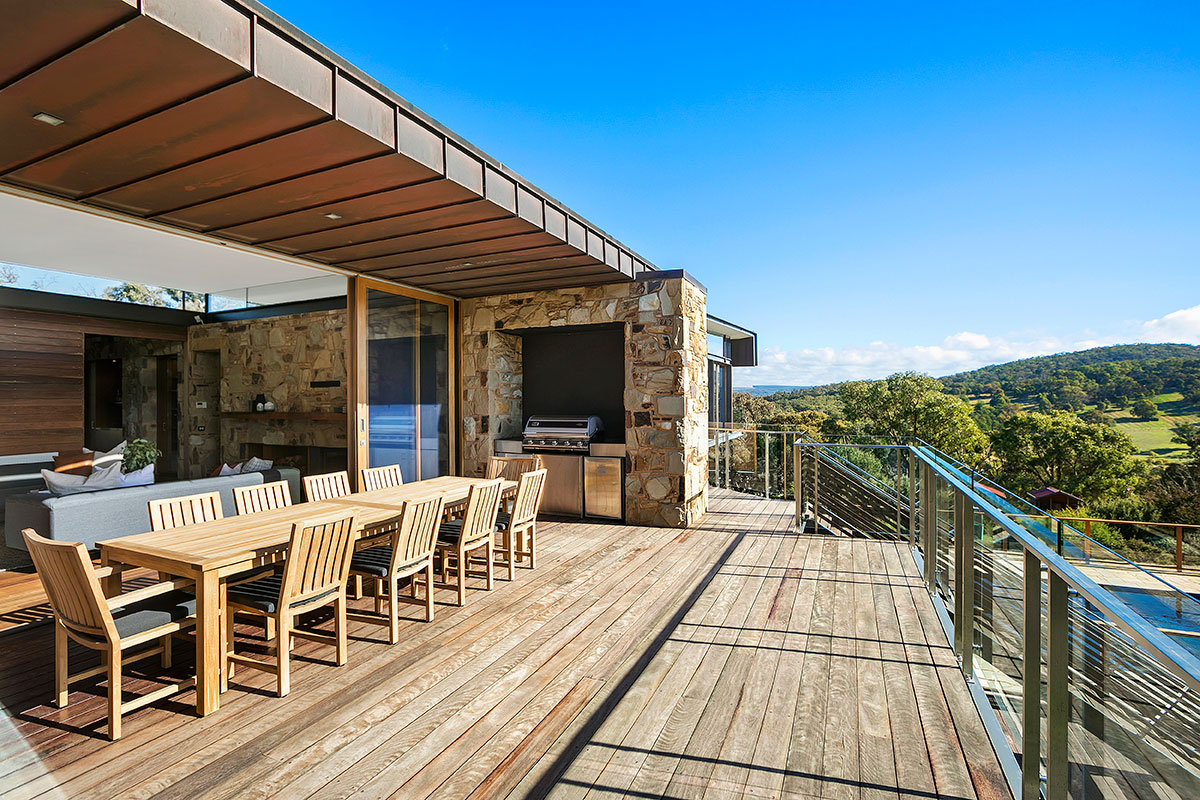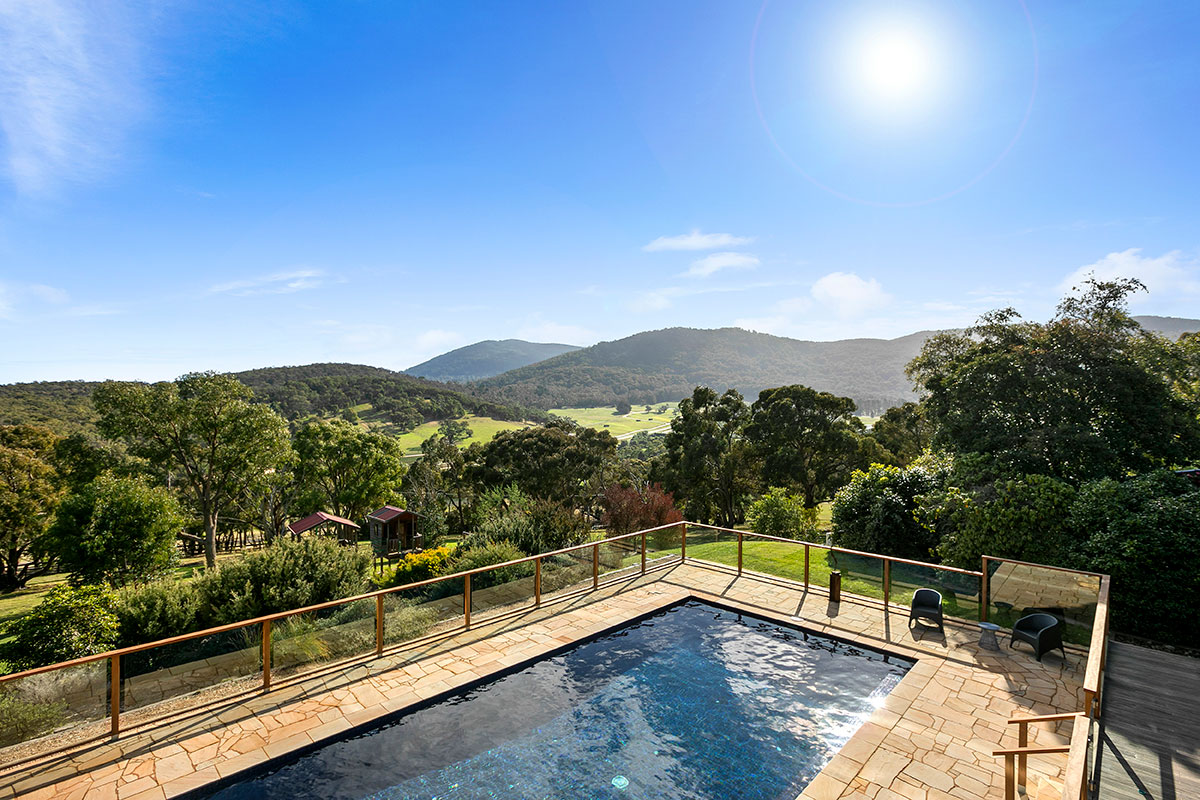 Preston House by Lot 1 Design + Sydesign
The Preston House in Five Dock, New South Wales might just be the ultimate entertainer's paradise! The house design and architecture was a joint effort of Lot 1 Design and Sydesign which resulted in a very bespoke and versatile design that is perfect for people who spend a lot of time outdoors. The main kitchen, walk-in pantry, and outdoor alfresco kitchen can be used and aligned in conjunction with one another for entertaining purposes.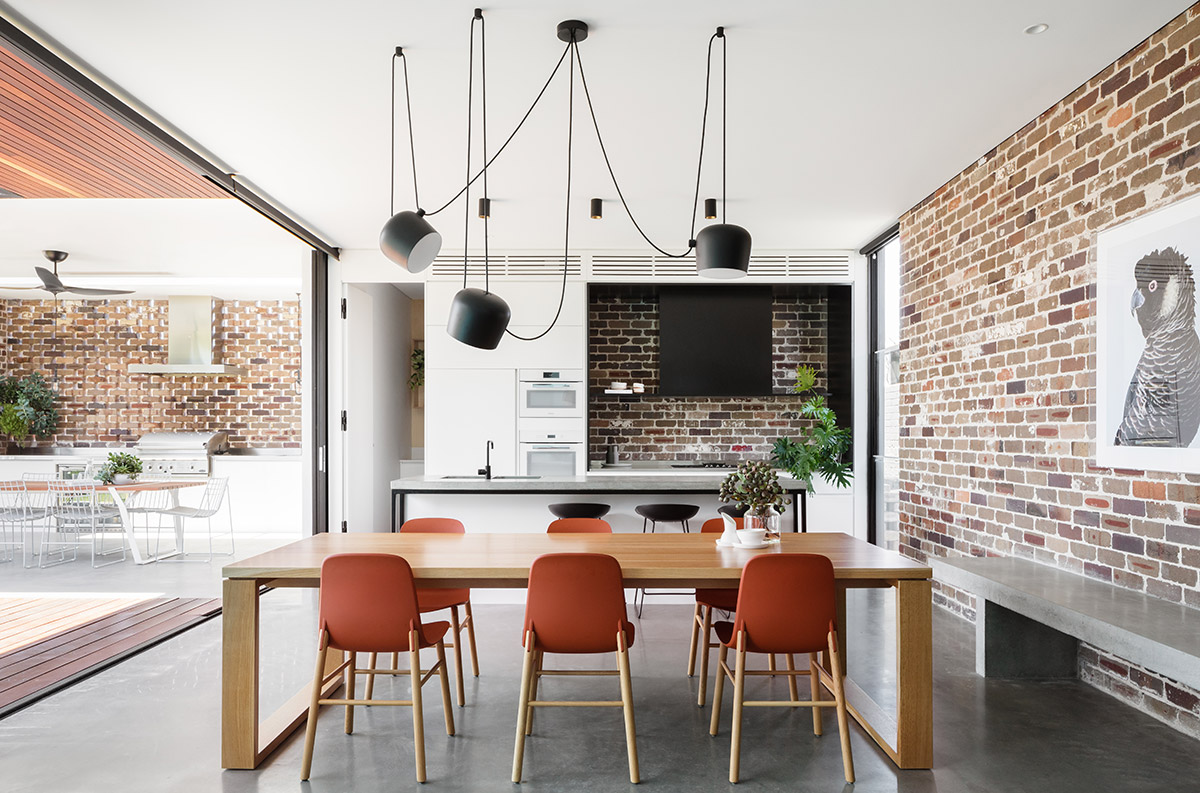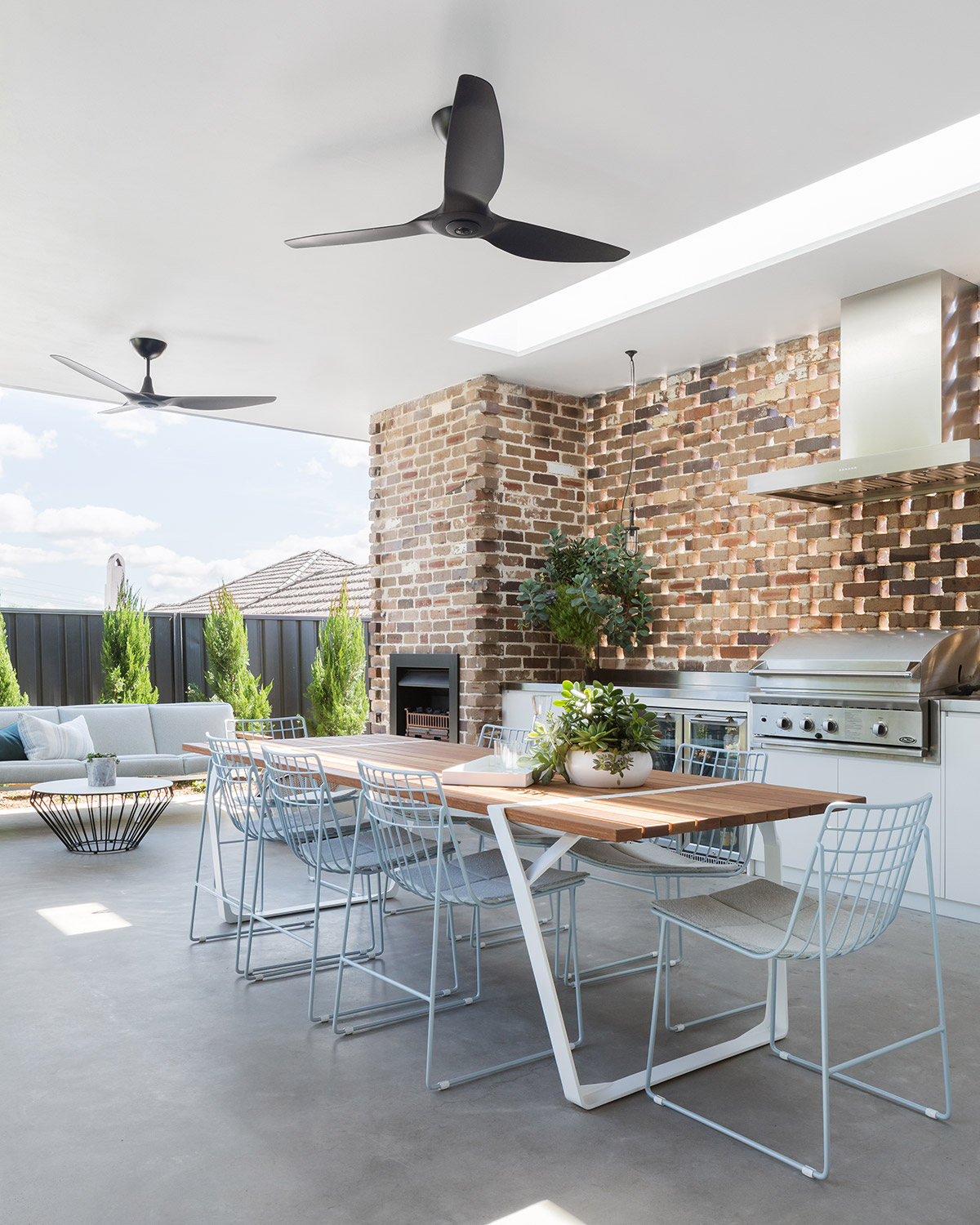 Vodka Palace by Marcus Browne Architect
Nestled in the affluent coastal suburb of Cottesloe in Perth, Western Australia, the Vodka Palace by Marcus Browne Architect features a small cabin at the rear of the site called "The Caboose" which is designed specifically for entertaining and accommodation. This private space can be accessed via a secret path along the east side, so guests can come and go without having to enter the main dwelling and thereby minimising disturbance to its main occupant. Perfect whether for a chic cocktail party, or a lively family gathering at any time of year!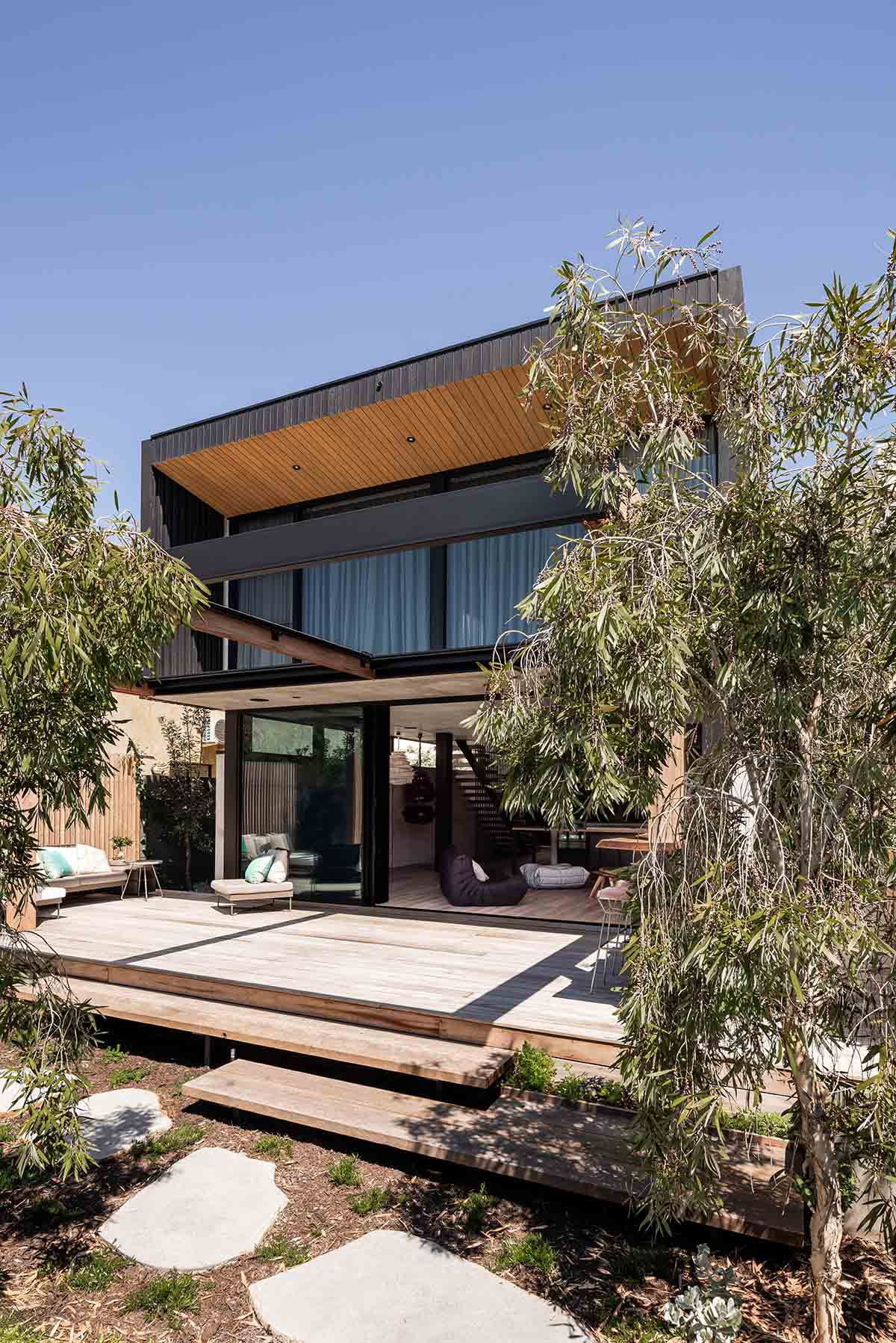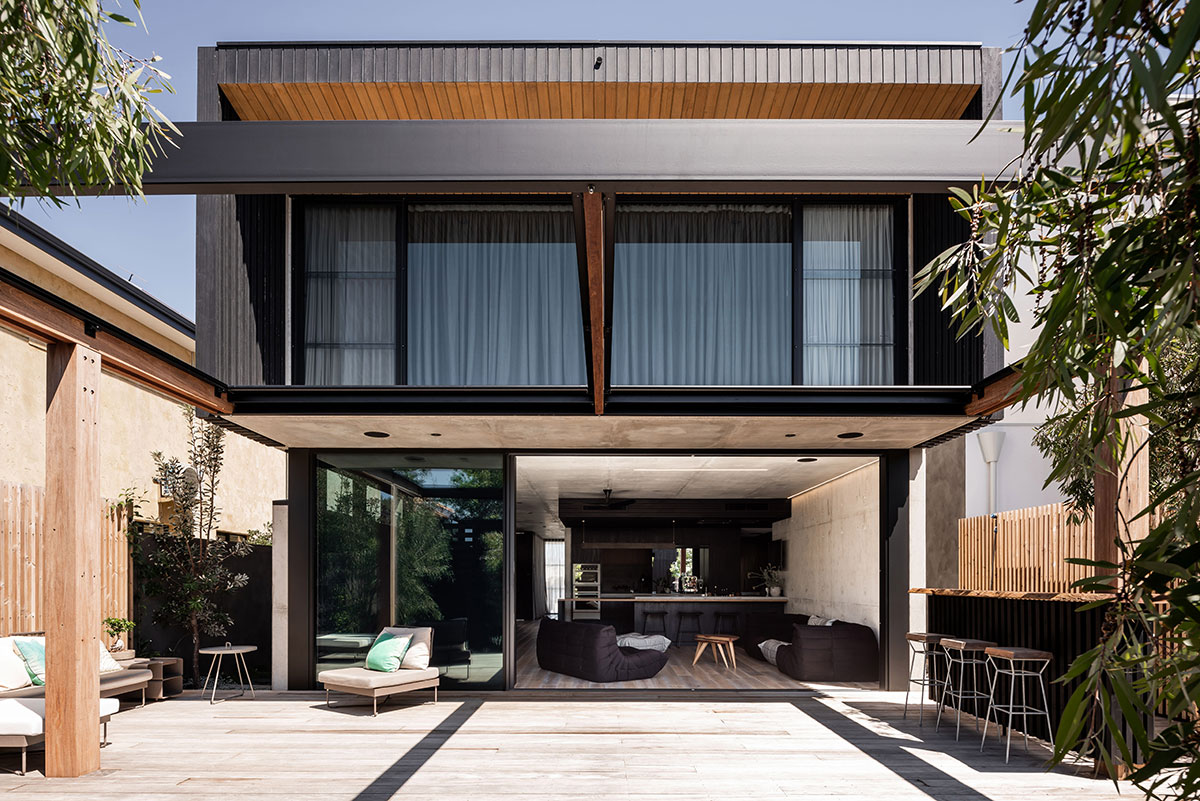 Pocket House by Whiting Architects
The Pocket House by Whiting Architects was designed for a young working couple who like to entertain, thus the design required spaces to be versatile enough to work for just the two of them and also work while entertaining guests. With a measly 96m2 footprint to work with, a rooftop terrace approves of the needed space for entertaining guests outdoors. Talk about punching above your weight!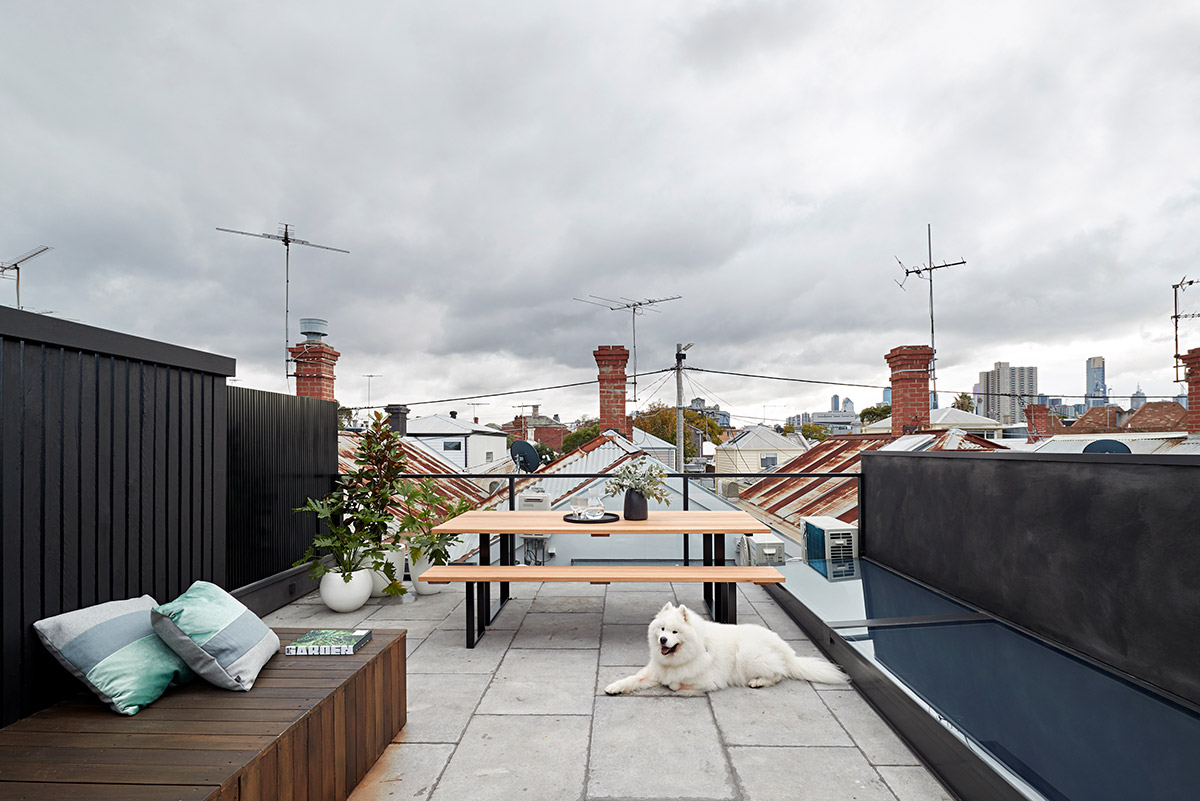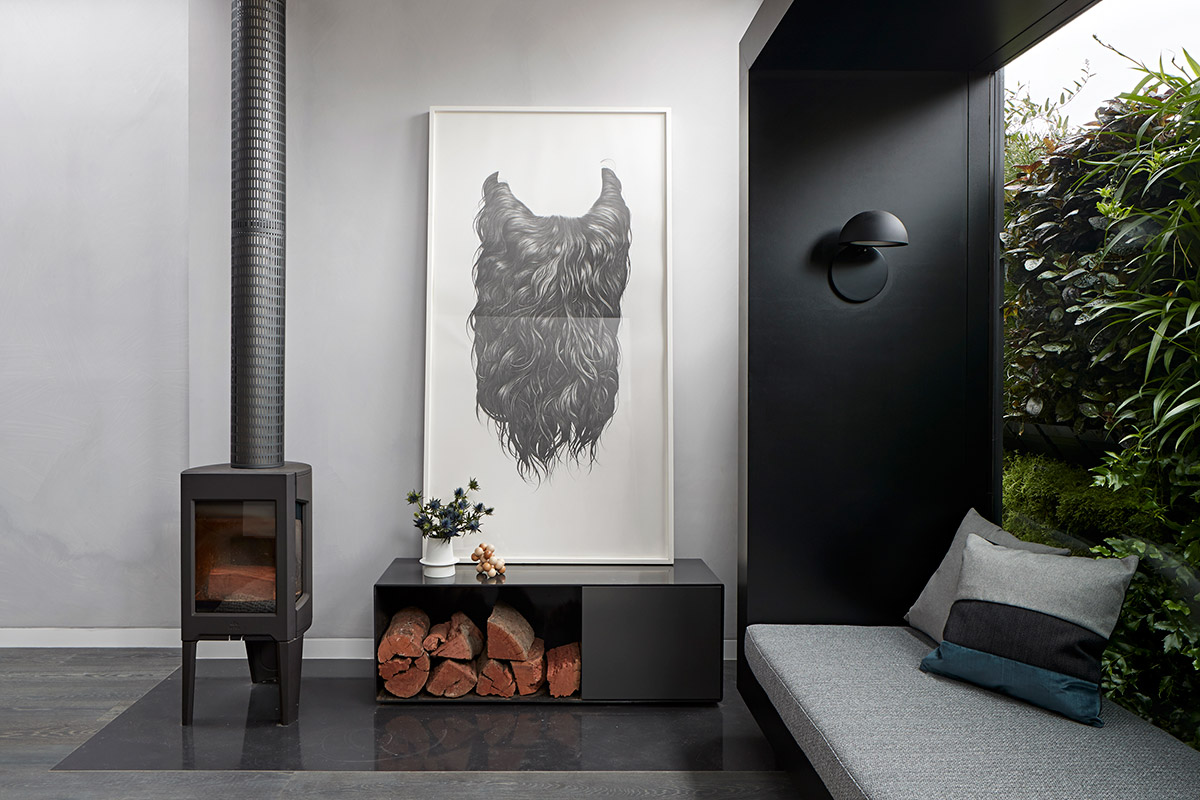 A House for Charlie by Tom Robertson Architects
Another spectacular home previously featured in our Let Us In home tour series is this beautifully restored Edwardian home in Melbourne, Australia. During its renovation, part of the brief was to incorporate large living areas for family gatherings and entertaining, and it definitely did not disappoint! Have a closer look at A House for Charlie by Tom Robertson Architects..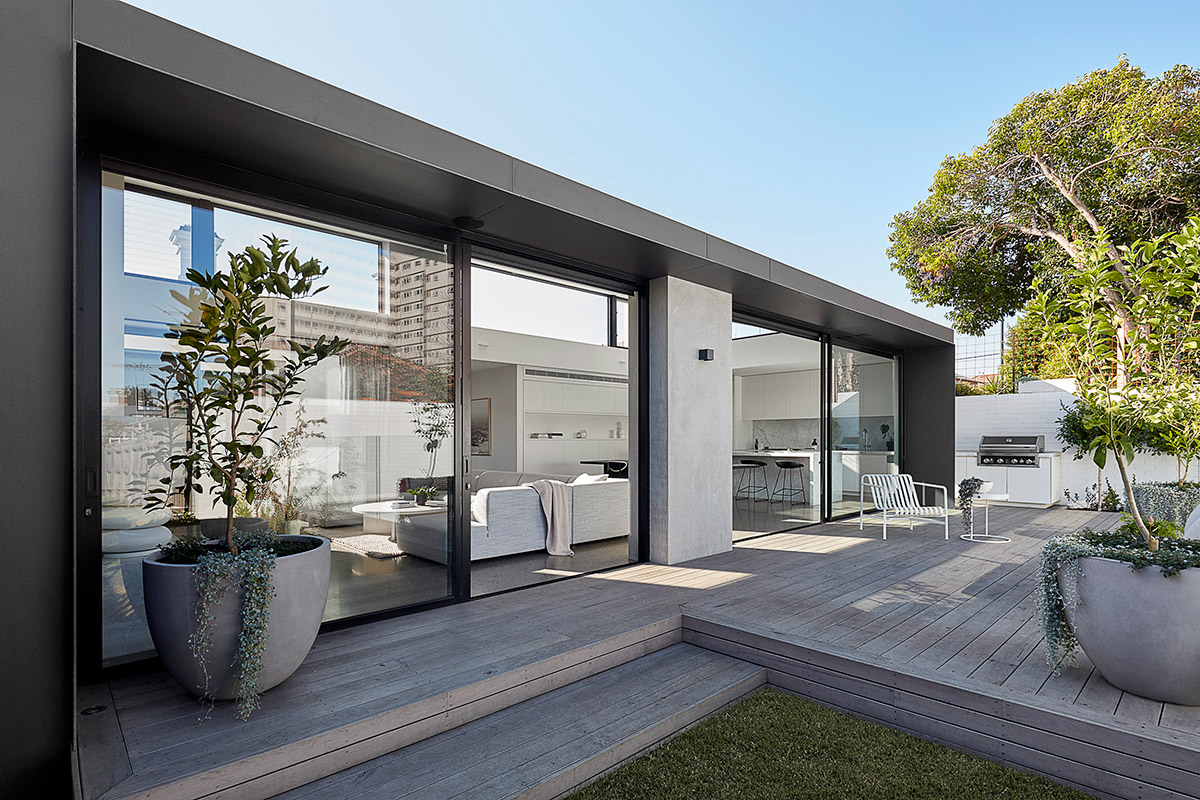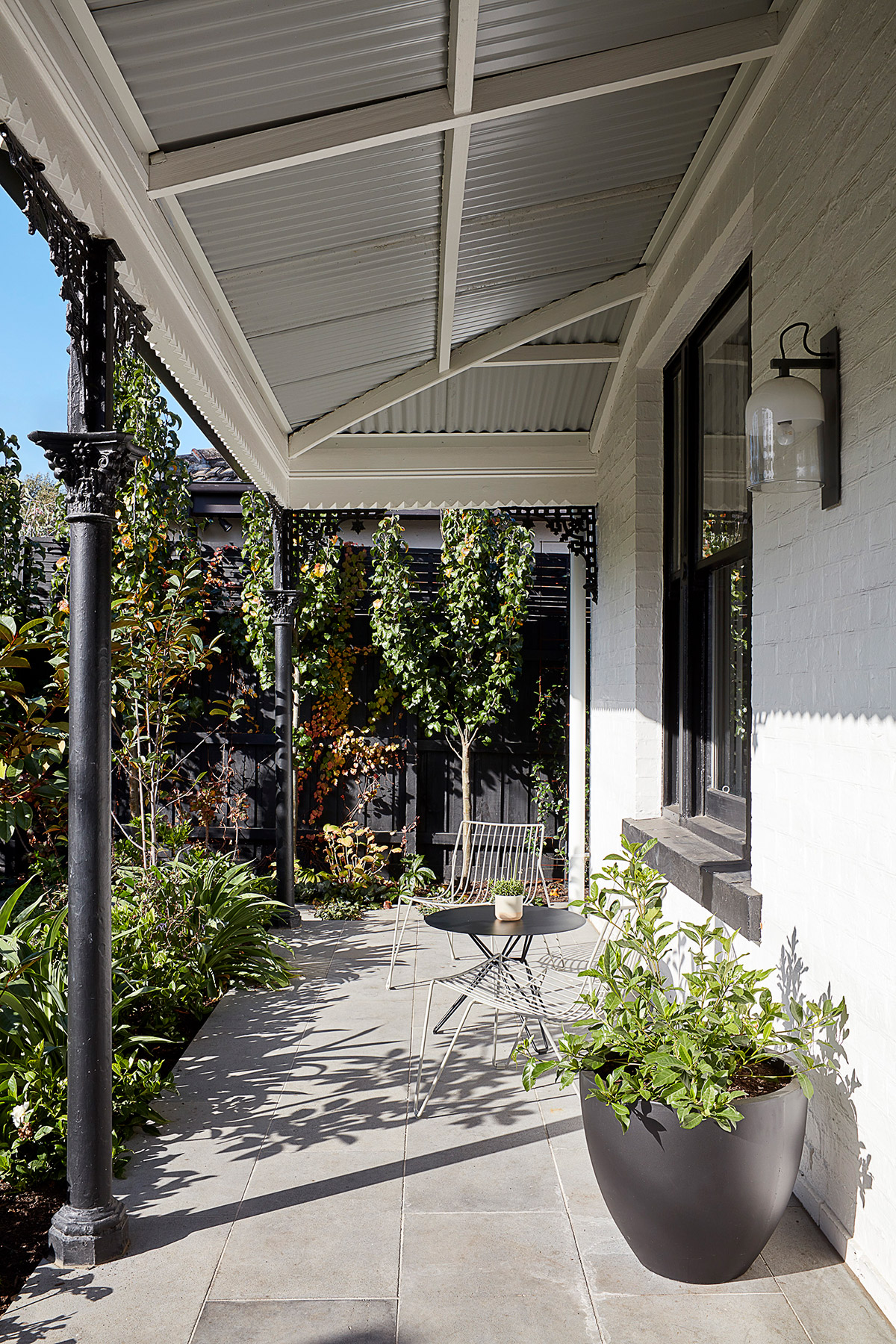 Caringbah South House by GUD Studio
The Caringbah South Home is a renovation designed by GUD Studio. The idea was to create an additional living room, bathroom and outdoor entertaining space without being too disruptive to the existing cottage, resulting in a 'Mullet' extension which screams 'traditional at the front and party at the back'!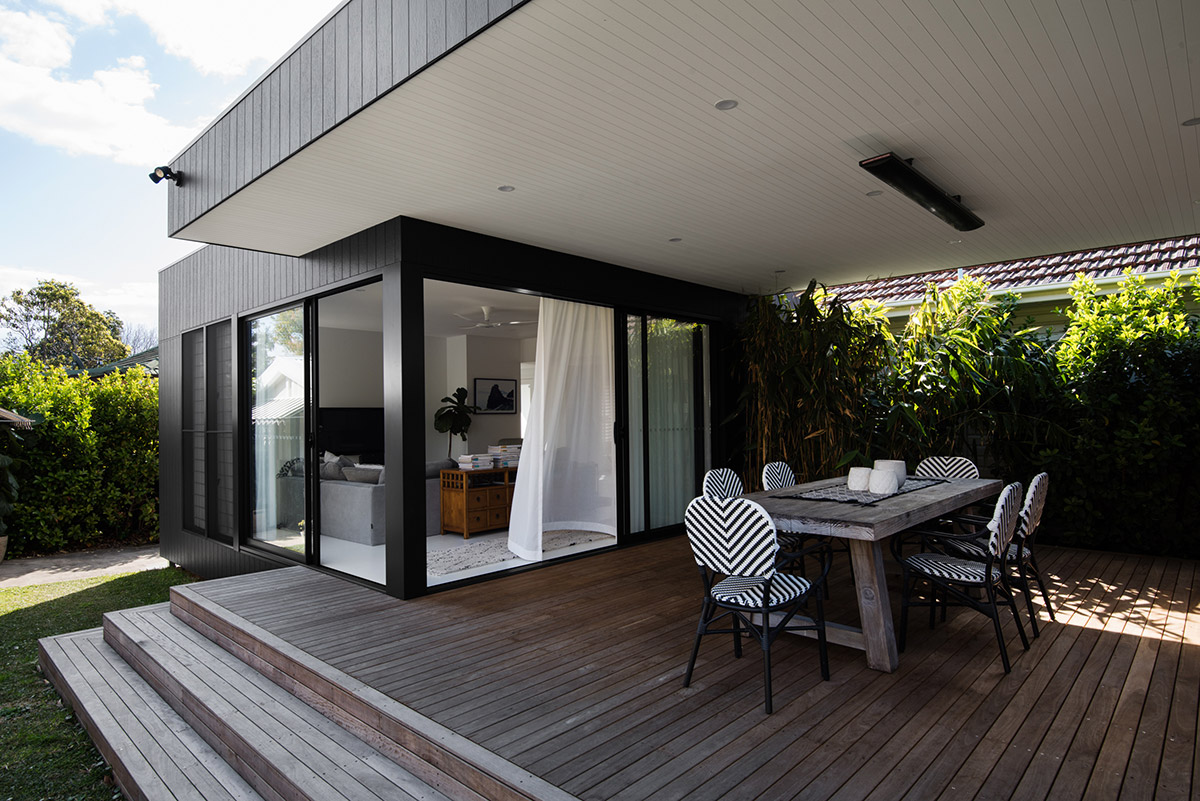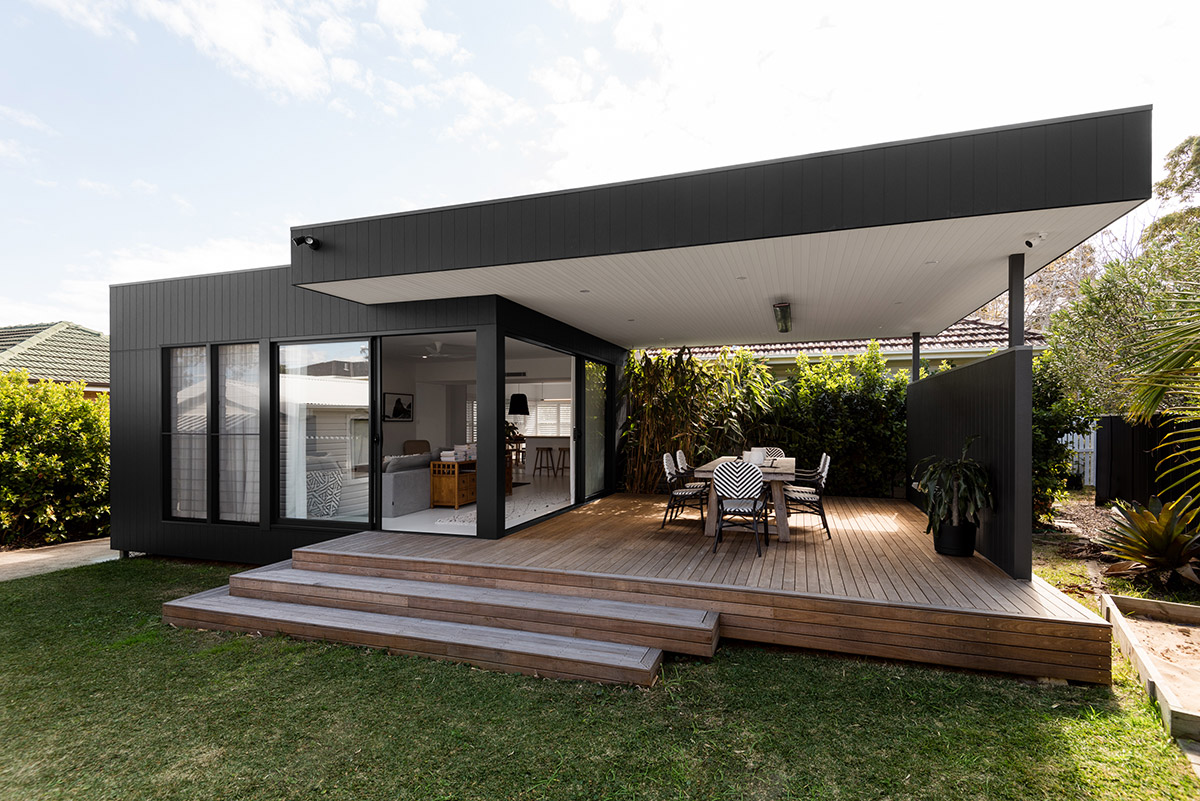 Gresham Street House by Jackson Teece
The Gresham Street House situated in Queensland's capital Brisbane is a beautiful family home and a wonderful example of adapting to its environment. The house needed a recreation which resulted in some functions to be relocated into a pavilion at the rear of the house that provides a more appropriate response to the context and a space for family activities and entertaining.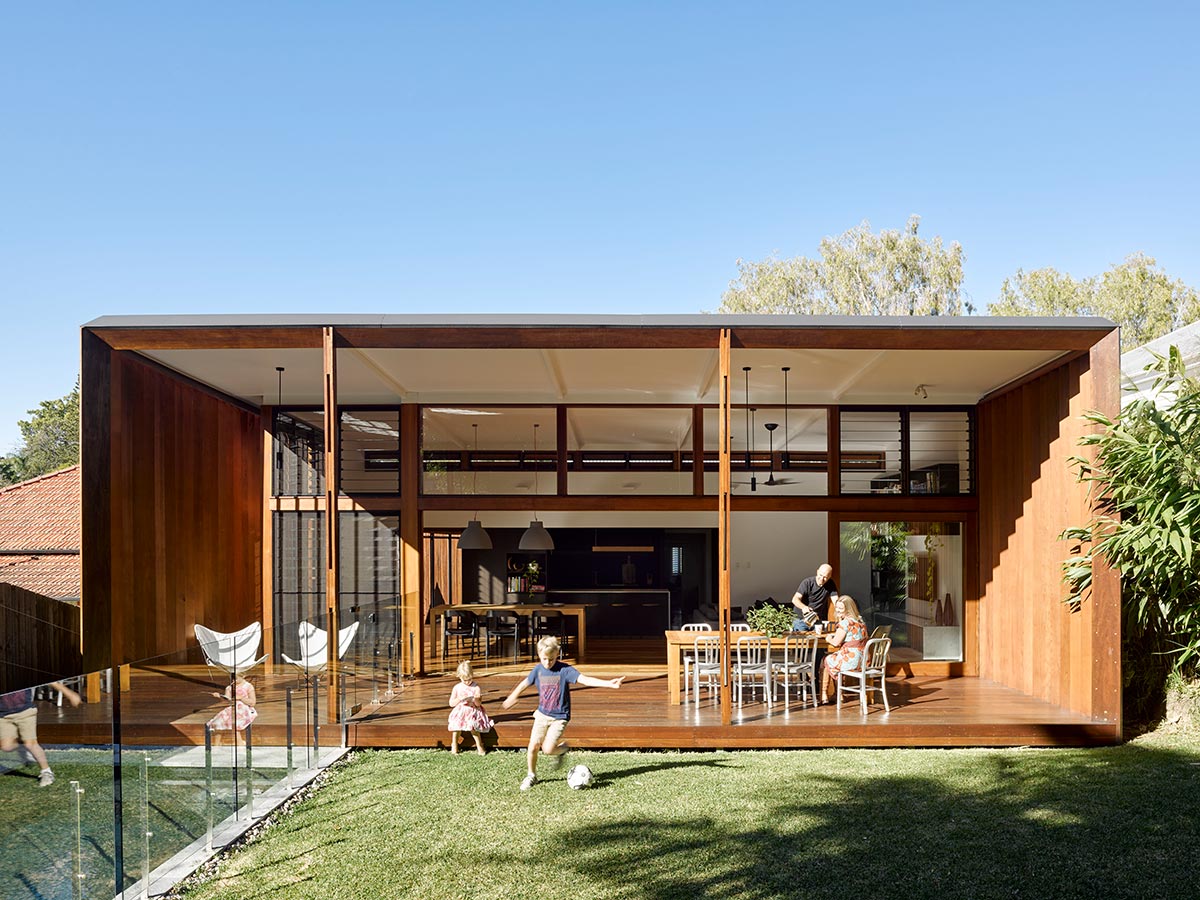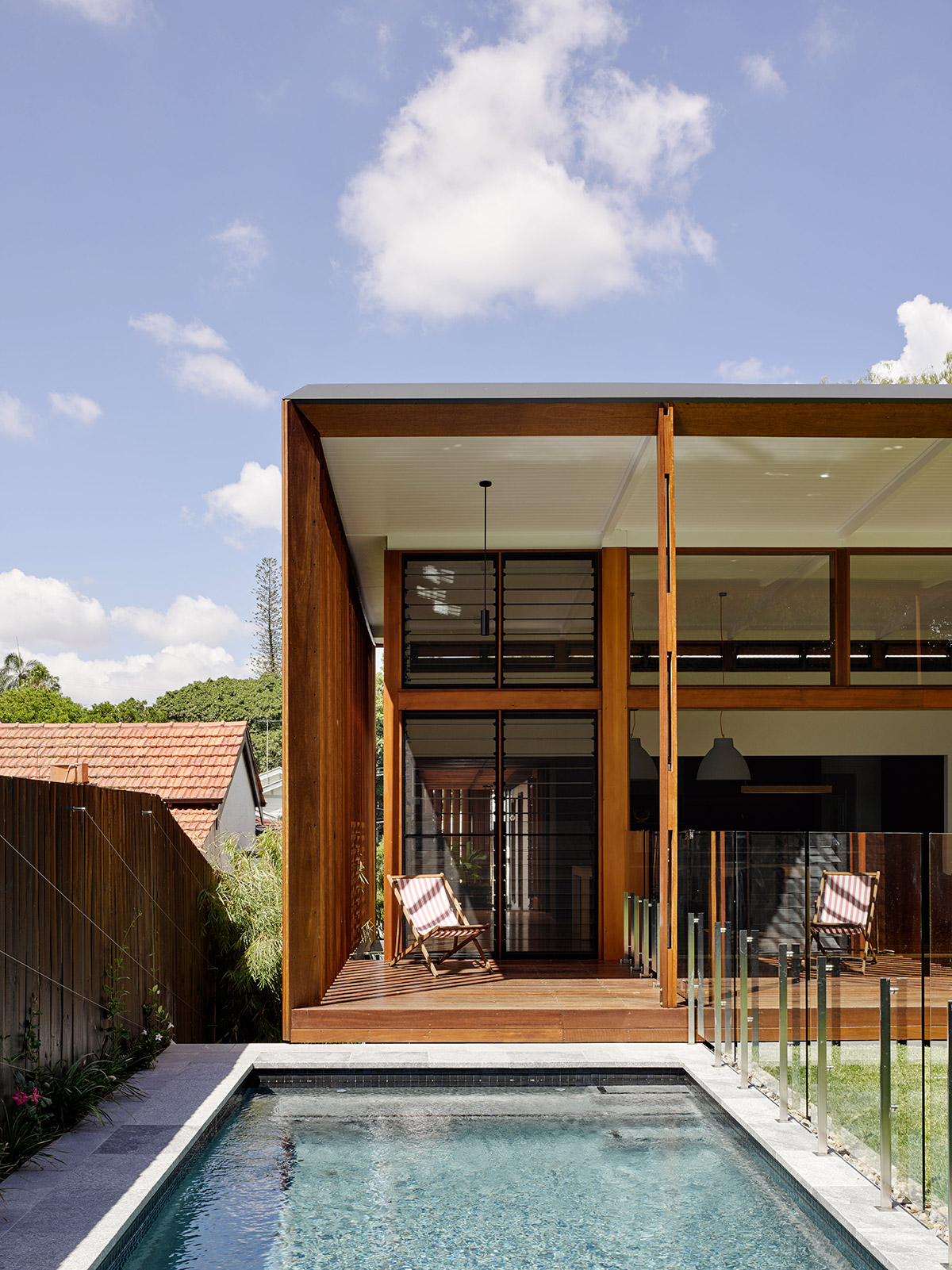 Brighton Bunker by Dan Gayfer Design
Rounding up our favourite homes for outdoor entertaining is a unique Brighton residence, Brighton Bunker by Dan Gayfer Design. This home features a flexible space with two separate outdoor entertaining areas loaded with all the bells and whistles, perfect for a highly active family who love to entertain. I mean, just look at that honed masonry fireplace, AV hub and portable lounge, complete with a spa and lap pool! Ultimate entertainer goals right there.