How do you create a poolside haven that's both highly functional and equally enjoyable for children and adults? Well, this is a stab in the dark but we're going to say the answer has something to do with built-in upholstered lounges, a wall-mounted television, a concealed bar fridge, and a planter. Don't take our word for it though, just ask Dan Gayfer Design who are responsible for the clever design of this unique Brighton residence, Brighton Bunker.
The rear area of this residence did not meet the requirements of a highly active family who love to entertain. With foresight in mind, the area was reconfigured to provide amenities for four young girls, parents and friends. The end result is a flexible space with two separate outdoor entertaining areas with all the bells and whistles their daughters and friends will enjoy for many years to come.
An existing outdoor living space was extended to include a honed masonry fireplace, AV hub and portable lounge. A timber landing separates the spa and lap pool, the pool widening at one end to provide a deeper diving area. A so-called "bunker" at the end of the pool is orientated back towards the house, giving the kids their own hangout zone still under the close eye of their parents. A powder room at the rear of the bunker and an adjacent recreation terrace further contribute to a flexible and functional project.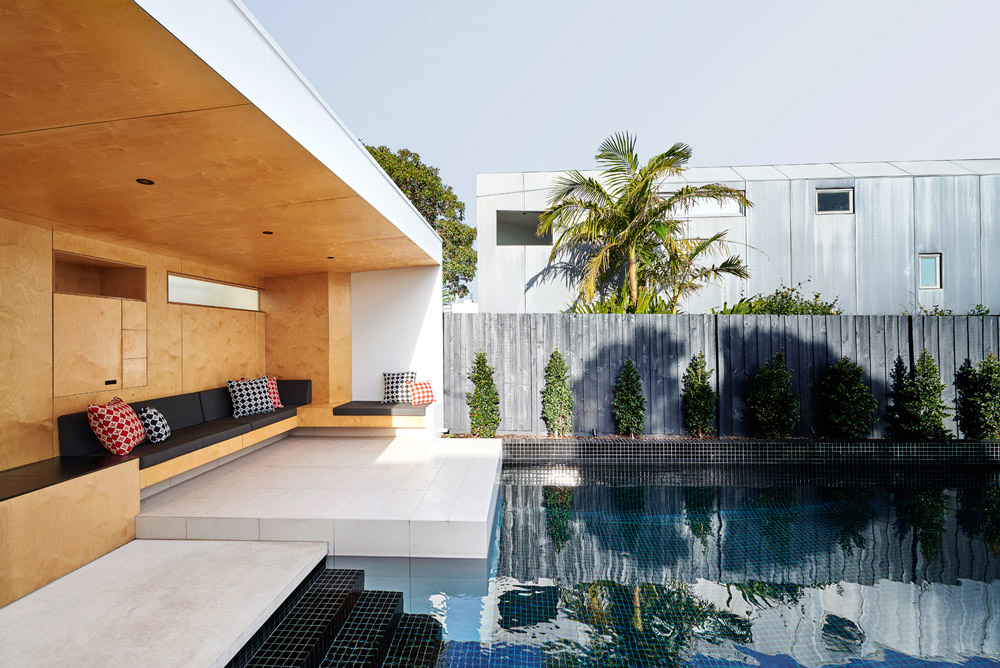 From a design perspective, Dan Gayfer's bunker at the end of the block offers a great solution in terms of a multi-purpose living area, as well as concealed storage and amenities. Coupled with the outdoor living and entertaining space just outside of the house, there is room for everything and everyone.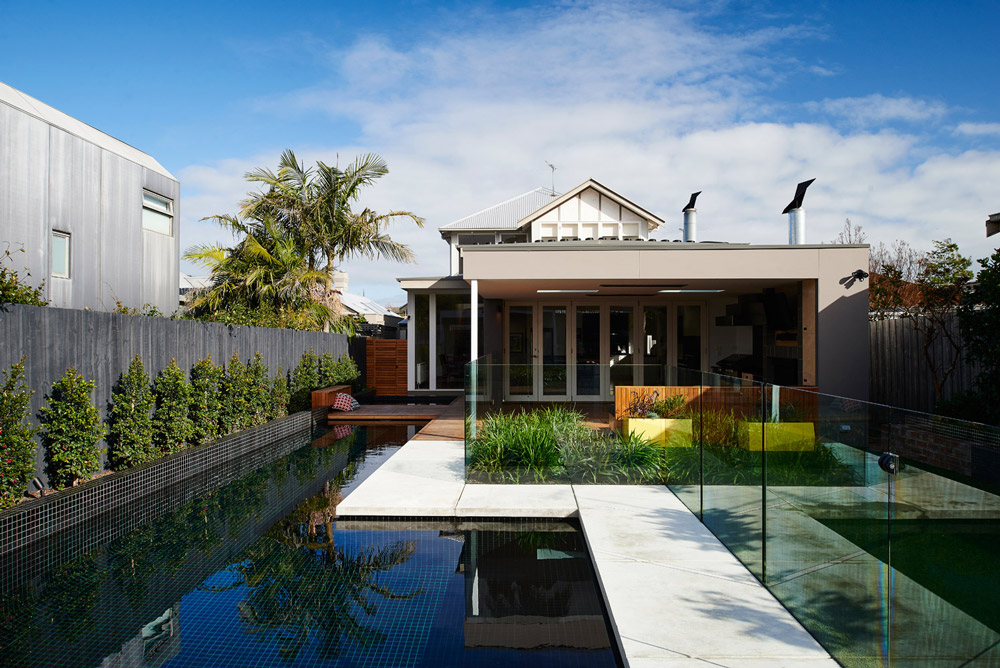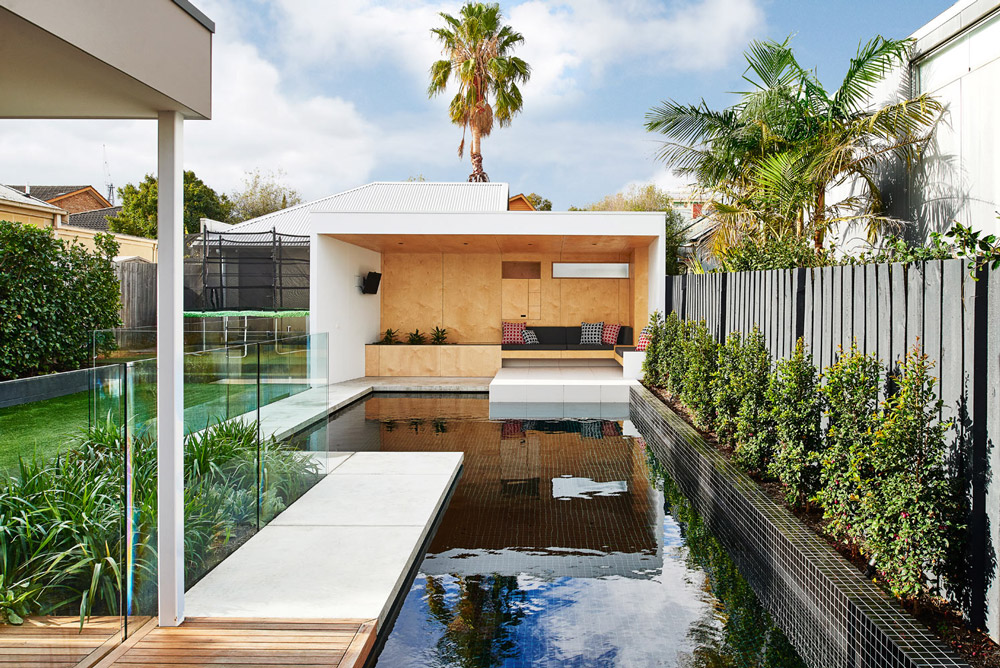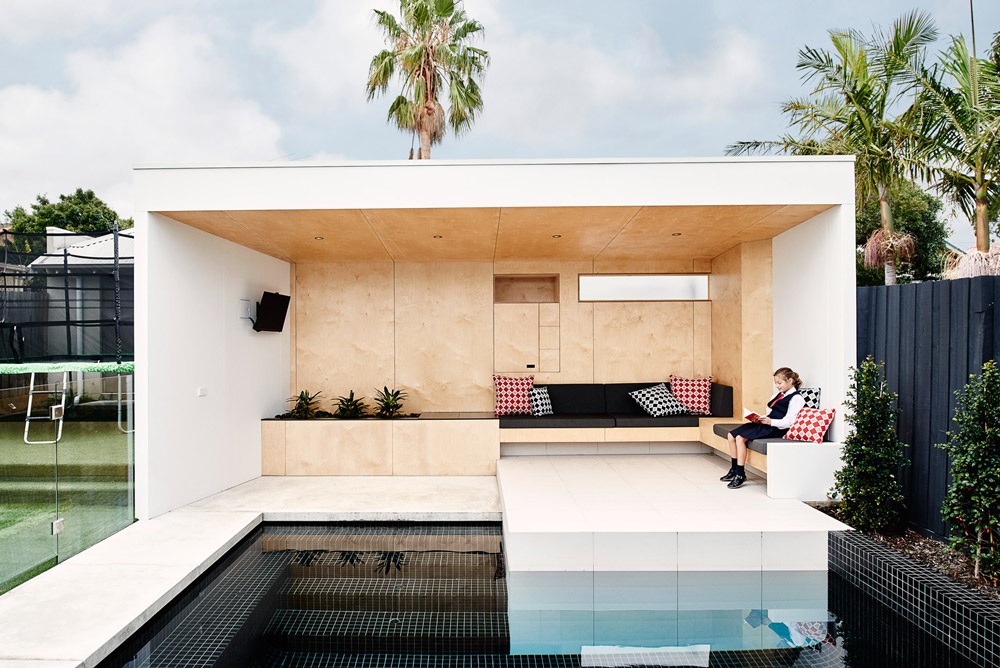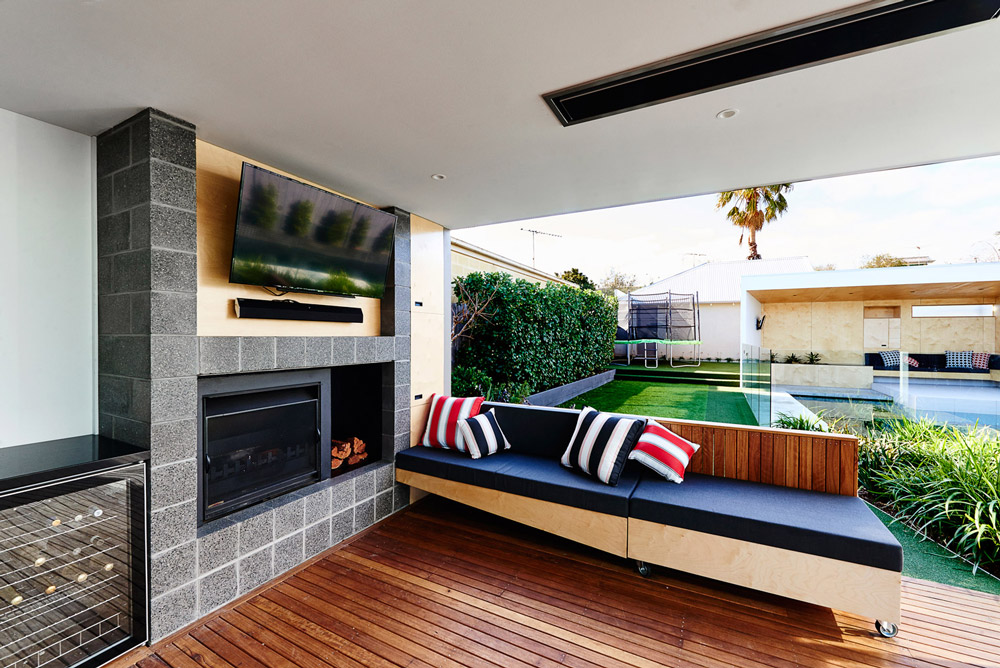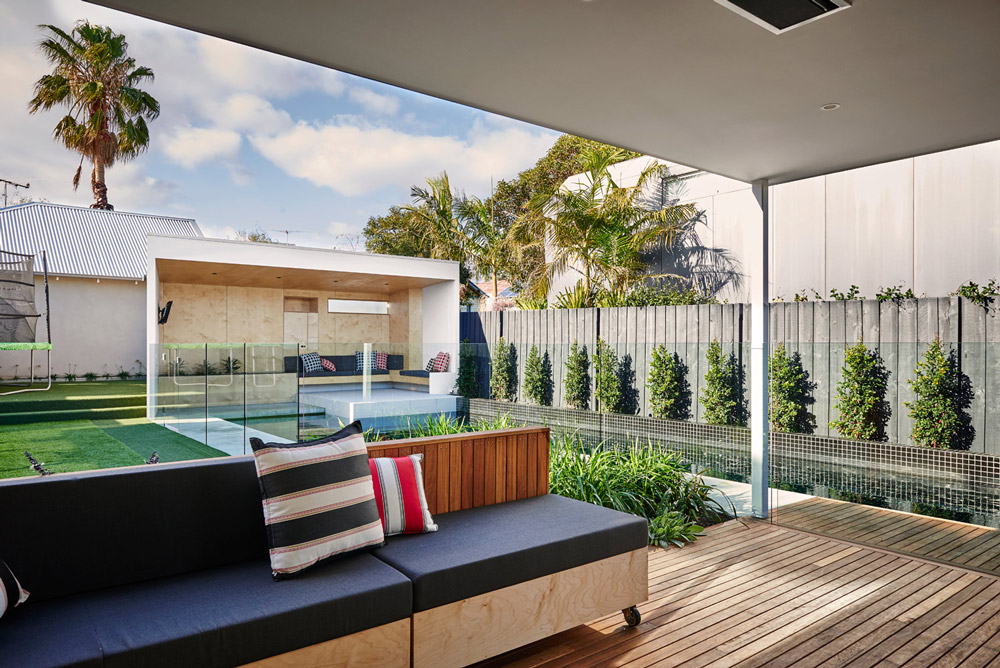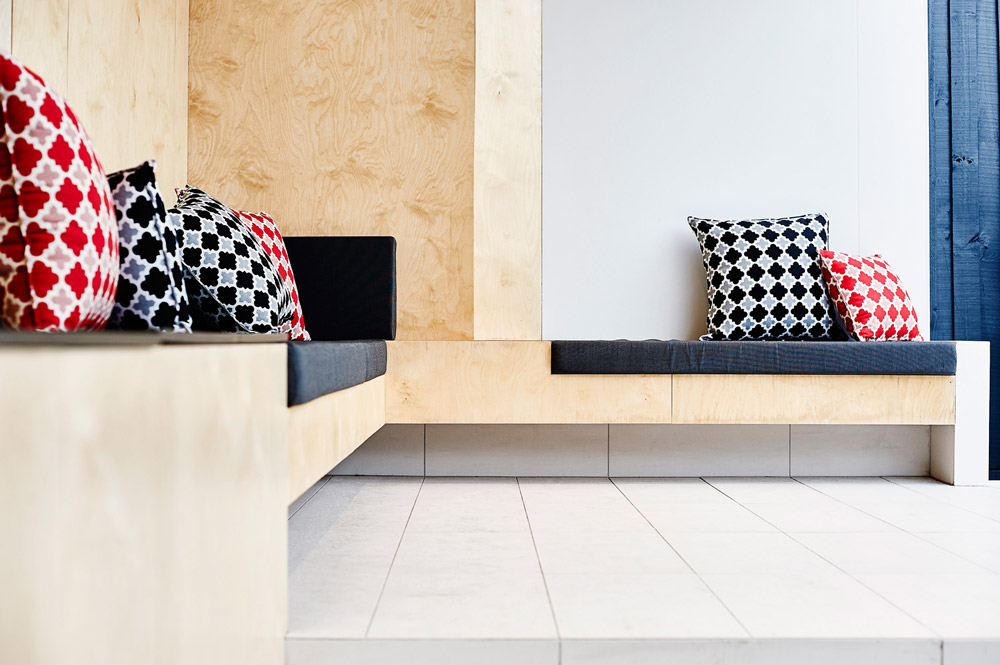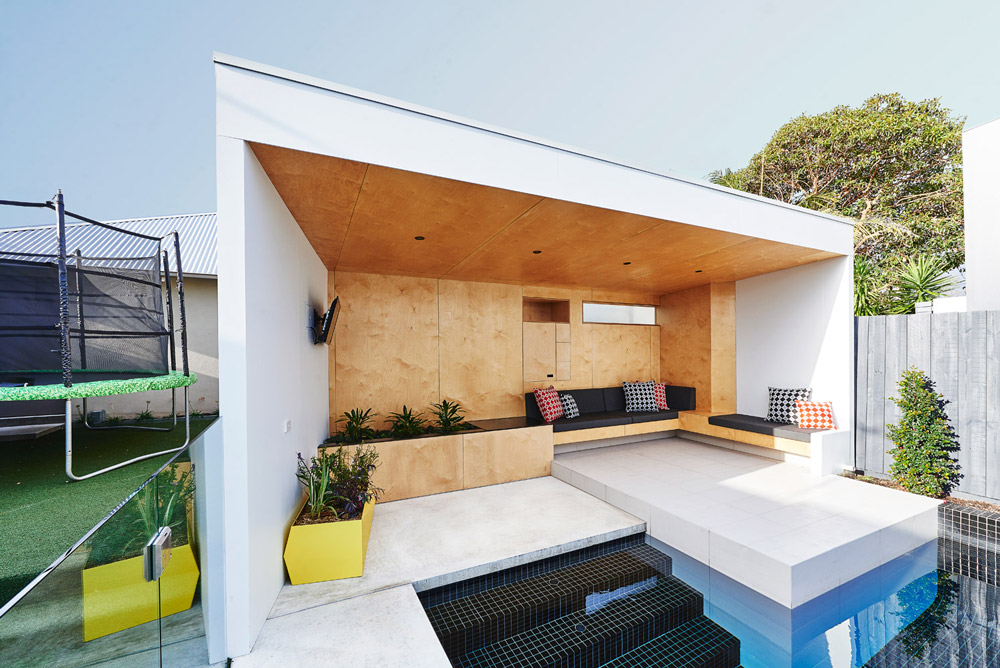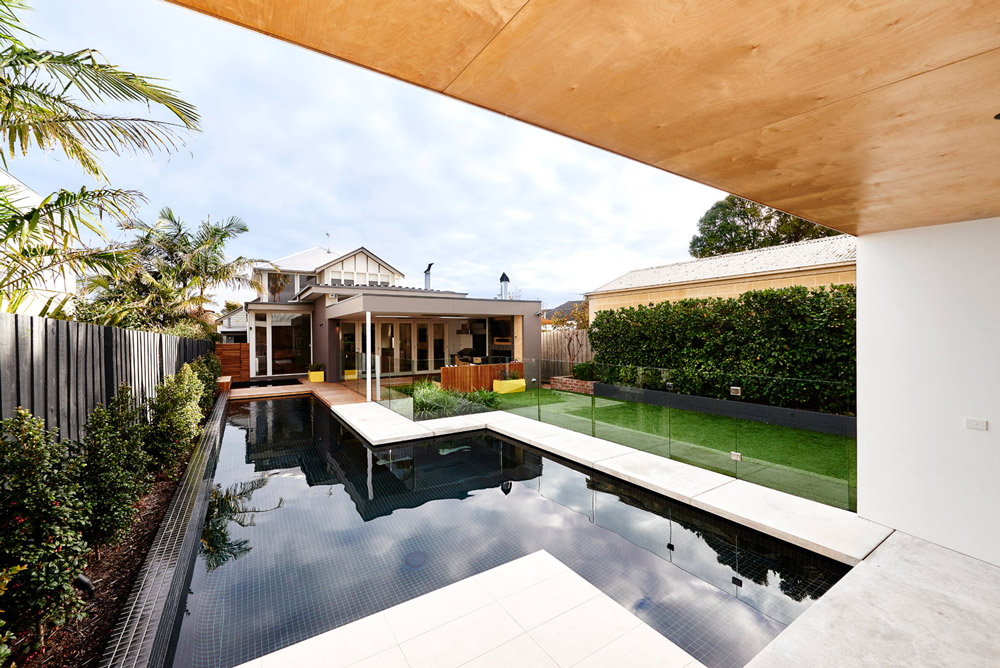 Photography by Dean Bradley.