For potter James Shaw, ceramics was not the original plan. After discovering his hidden talent for throwing clay, his company James Lemon (Formally known as Lemons Ceramics) was born, making one-of-a-kind glazed ceramic pieces for the home. From planters to tumblers and everything in between, we sat down with James to talk about his work, processes and his new range of ceramics for Hunting for George.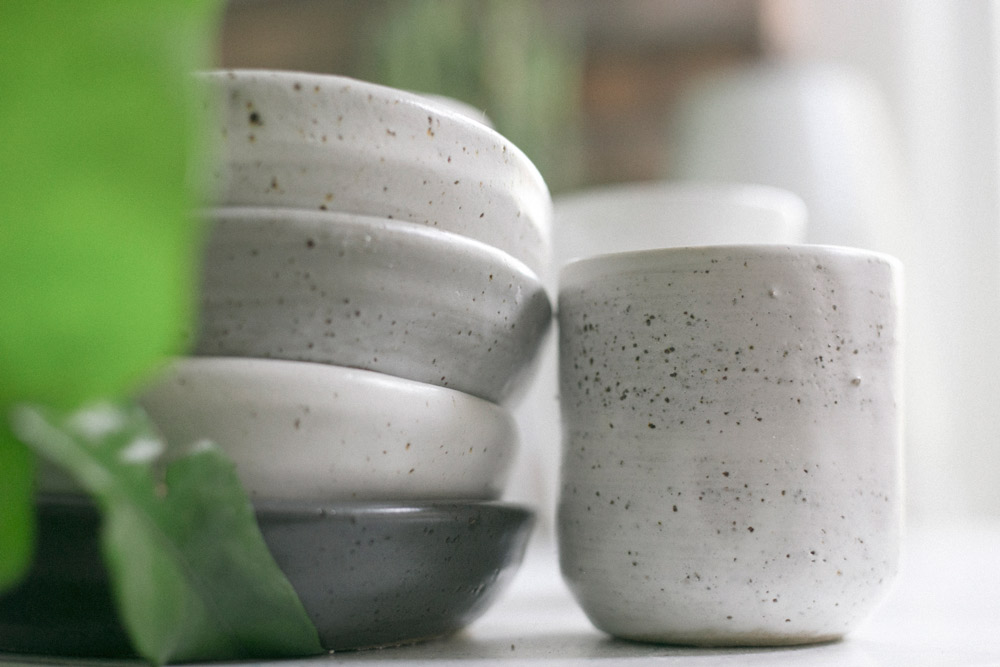 Melbourne-based ceramicist James Shaw works from his studio in Brunswick, sculpting unpredictable and unique pieces from reclaimed clays. The tactile nature of clay is integral to the work James does and is confronted throughout the process. With a focus on the different textures at hand, James experiments with colour, shape and texture to create his designs. Every piece is made with the intention of mirroring organic shapes; imperfection is the object, highlighting the material origin of each item and the human hands that made it.

We took ten with the potter himself. No, not Harry Potter, James Shaw.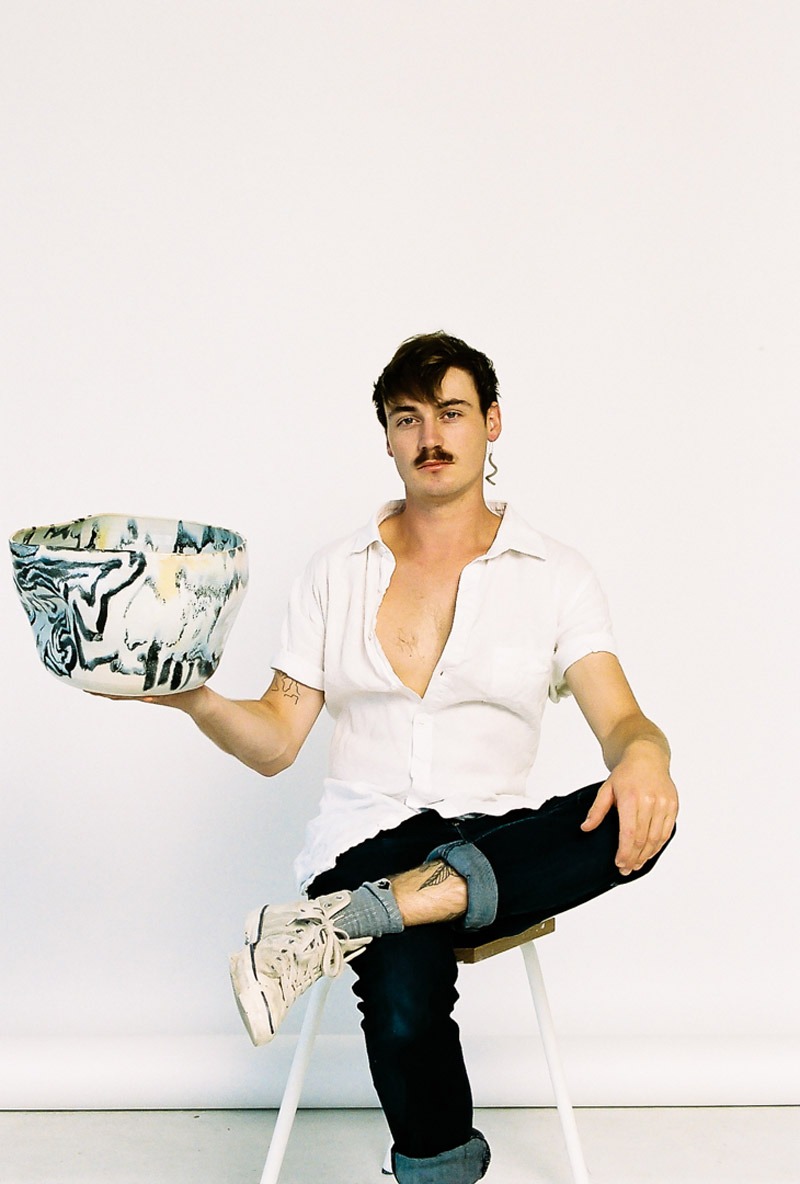 1. What did you want to be when you grew up? 
Not a potter that's for sure, embarrassingly I really wanted to be a singer… I found out a little later that I'm terrified of being in front of a crowd so that wasn't gonna happen.
2. How did you first get involved in ceramics and what prompted you to start your own brand?
I was privately taught the basics by my partner at the time and I latched onto throwing and everything else that comes with it. Eventually, I got to the point when people started wanting to buy and sell my work and I feel like I haven't really stopped since.
3. Describe a typical day in the life of a ceramicist…
There are a lot of variables in the daily life of a potter. As far as I can tell it's just a constant juggling act. It begins by throwing a pot on the wheel. Depending on the weather it might take anywhere from a single day to 3 days to dry, then it's off to the kiln for its first firing of 1000 degrees. In that time, you have hopefully made up some glaze consisting of raw materials. It's basically like making a cake batter only a little wetter. Once out of the bisque firing 24 hours-ish later, it's time to get your get your glaze on (which always takes longer than you expect). Then, those pretty matte pots are back in the kiln for a volcanically hot 1280 degree stoneware firing.
Another day later the kiln will have cooled and finally, you can crack open the door. Just like Christmas, the anticipation, the stress, and the end result make for a very merry experience. Unless of course the Kiln God does its thing and destroys your work (the kiln god is a fictitious ruler prayed upon by potters as a way to manage their fears). When things get that hot a lot can go wrong, some things completely out of your control. So, you pray to the kiln god that your glaze doesn't run on the shelves and join everything together with molten glass. Hopefully, your pots come out great and then all you gotta do is make those bases nice and smooth. Now your work is now ready for coffee and wine.
Throughout that lengthy process, you're juggling throwing, recycling clay, trimming bases, keeping on top of orders, Instagramming and other such necessary 2017 business things. Overall there's a whole lot to do but part of the fun is jumping between all of the jobs.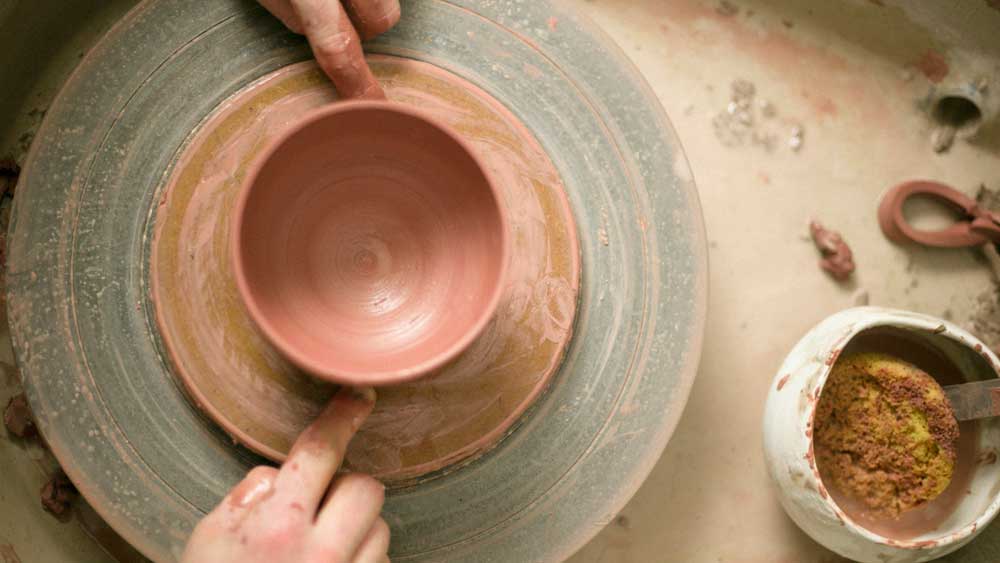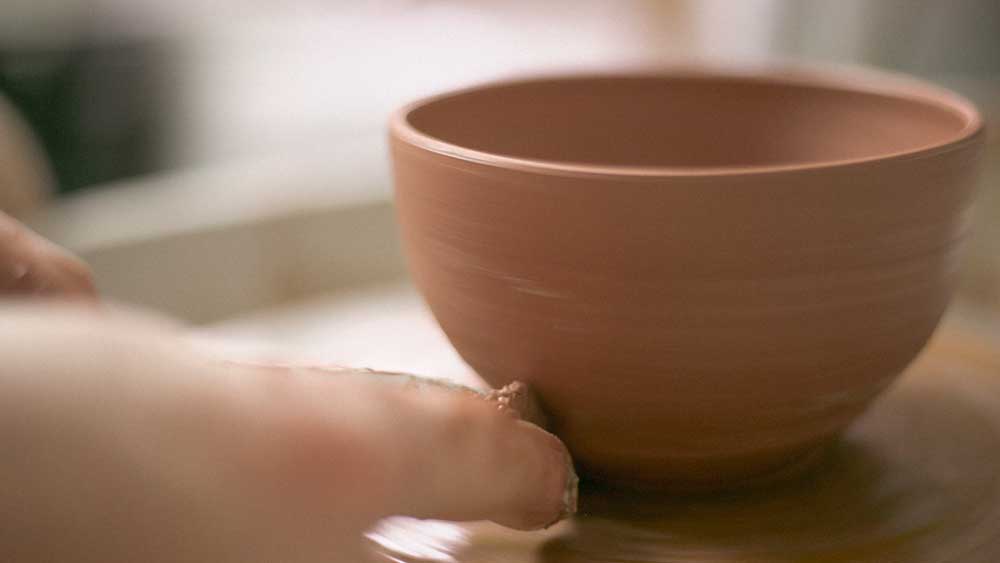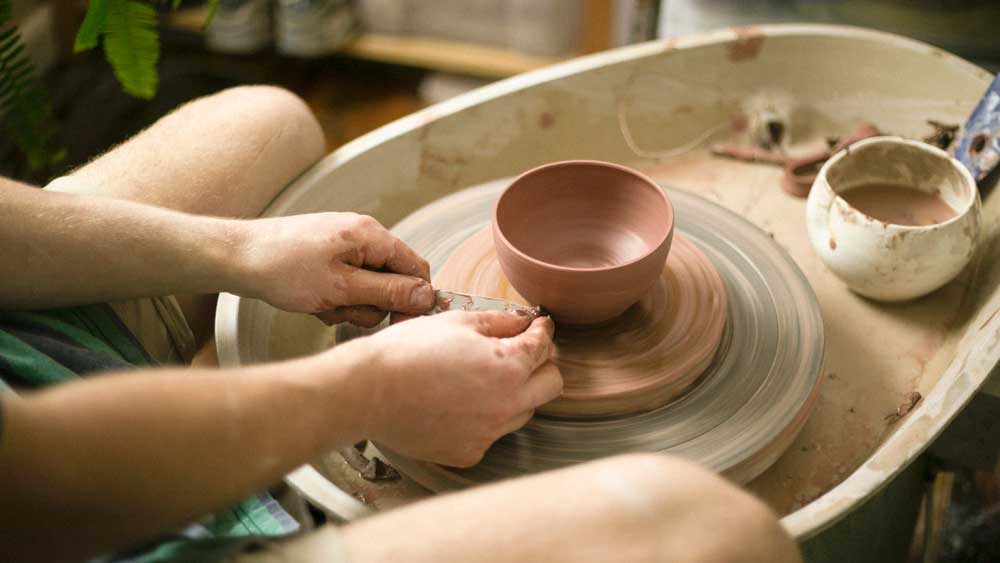 4. Are there any specific people or places that you draw inspiration from? 
Inspiration comes from a variety of places for me, a lot comes from actually just making something. The mind frame of creating and making is self-perpetuating so if you keep making, you keep absorbing ideas that are informing your work. I don't have specific inspirations because I like to keep myself open to everything.
5. What is your favourite piece from your archives?
Every now and then I'll be with a friend and they'll have some of my work from when I was just starting. I love these the most –  I often forget what they look like so it's a nice surprise when you realise you made it, but also because they have the date and a signature 'J'. It's one of those nostalgic moments about formative experiences that makes you appreciate the time that's gone.
6. Where do you see yourself and the brand in 10 years time?
I want to be singing (jokes). I'm hesitant to worry myself about it, I think I'd be pretty confused at myself looking back 10 years but what I do hope I'll be doing are things that I love and that contribute good things to the world. Also, I'll have 12 dogs.
7. If you could invite any five celebrities to dinner, who would be on the guest list? 
Tina Fey, Goldie Hawn, Kim Hill (New Zealand journalist – she's amazing), Stockard Channing and Nigella Lawson.
8. What was the last rule you broke?
I jaywalk like crazy. Find me a road and I'll cross it.
9. Do you have any hidden talents?
I'm really good at guessing accurate distances – like if you asked me how tall 60cm was I'd probably be pretty close.
10. What was the last movie you saw and was it any good?
Sister Act 2 – it was incredible!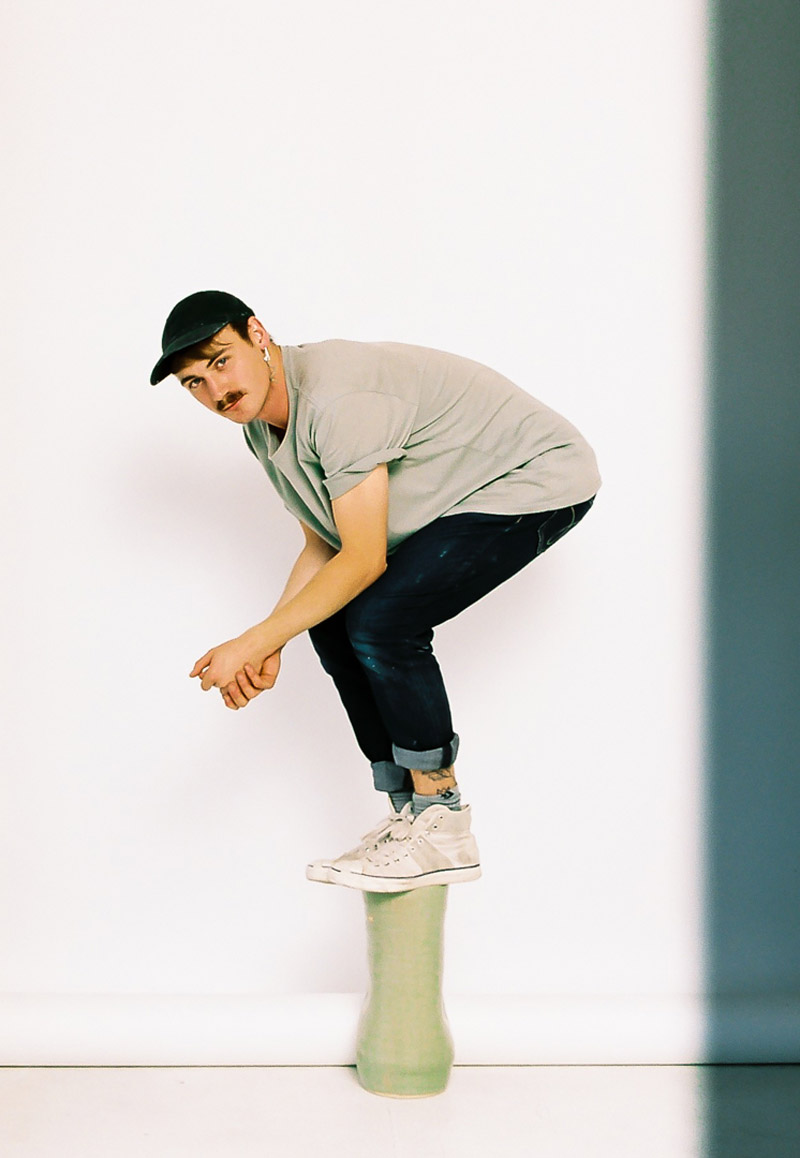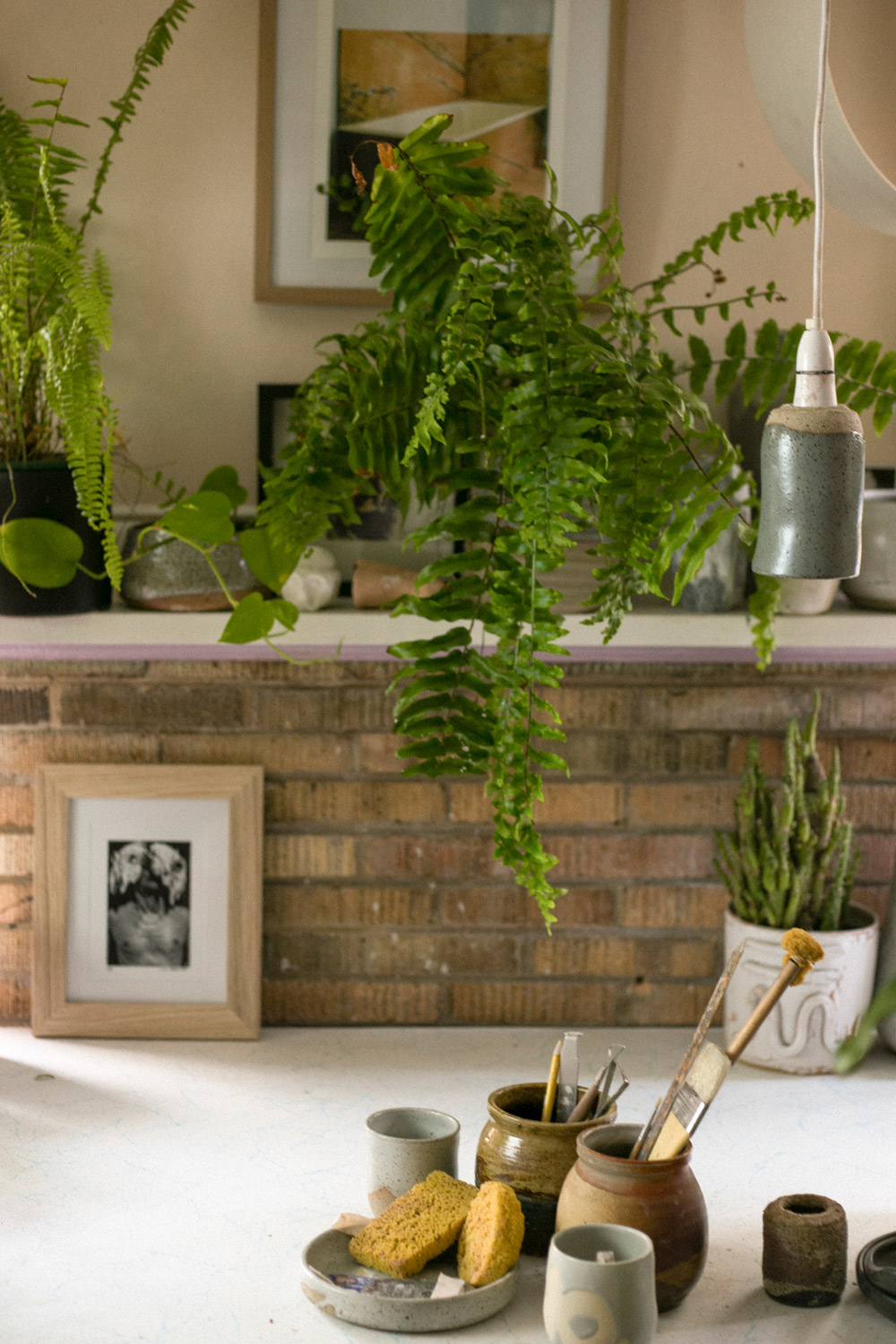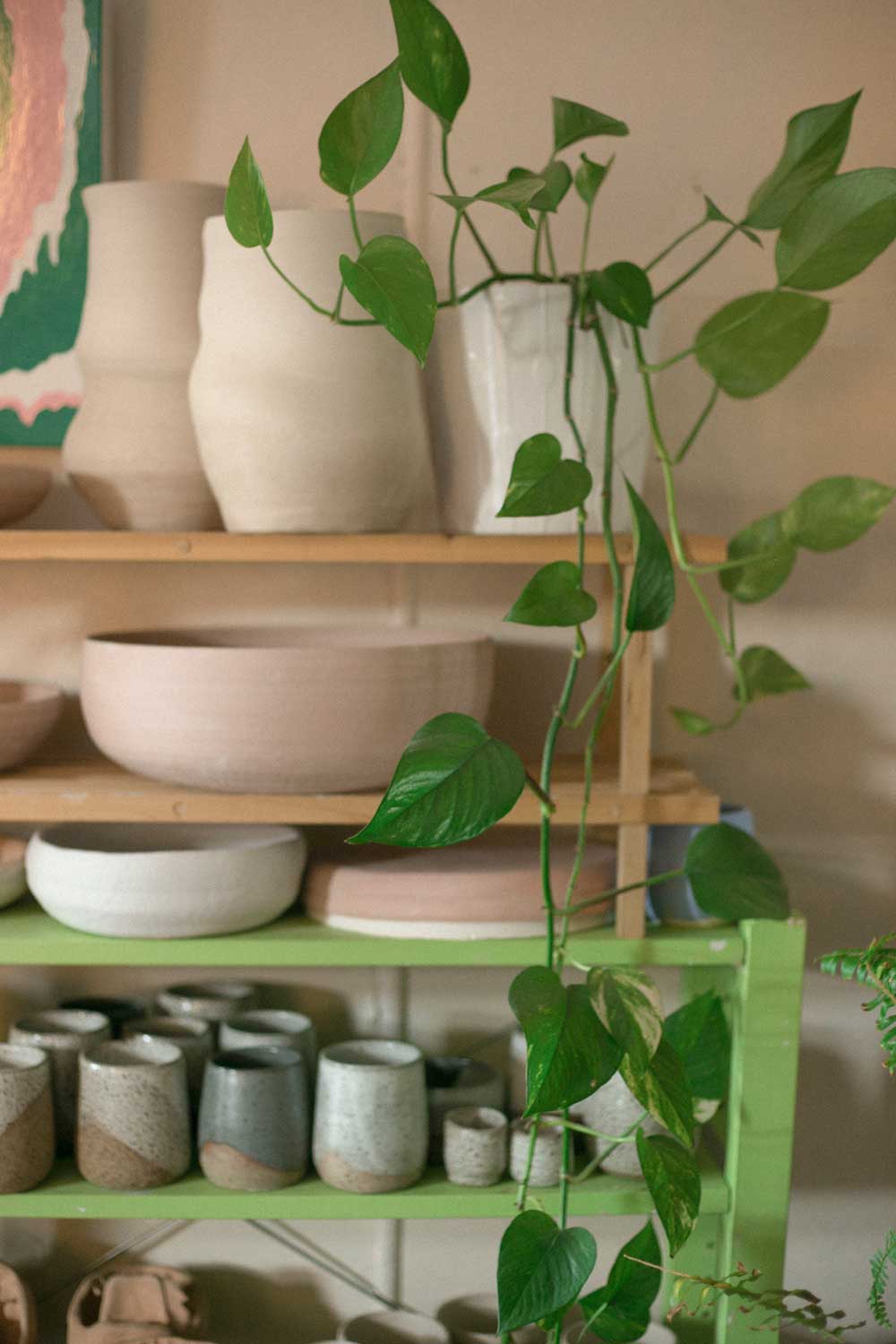 There's a certain simplicity to James' pieces that we can't help but love, yet they still ooze personality. He's honed in on his craft, creating a unique and playful style that's instantly recognizable. You may have stumbled across his signature 'No' cups in a cafe around Melbourne.
We're thrilled to have joined forces with James Lemon to bring you Hunting for George's very first range of ceramics. The range of white speckled stoneware includes beautifully textured planters, tumblers, and teeny tiny espresso cups. The minimalist design approach makes for an extremely good looking and versatile range.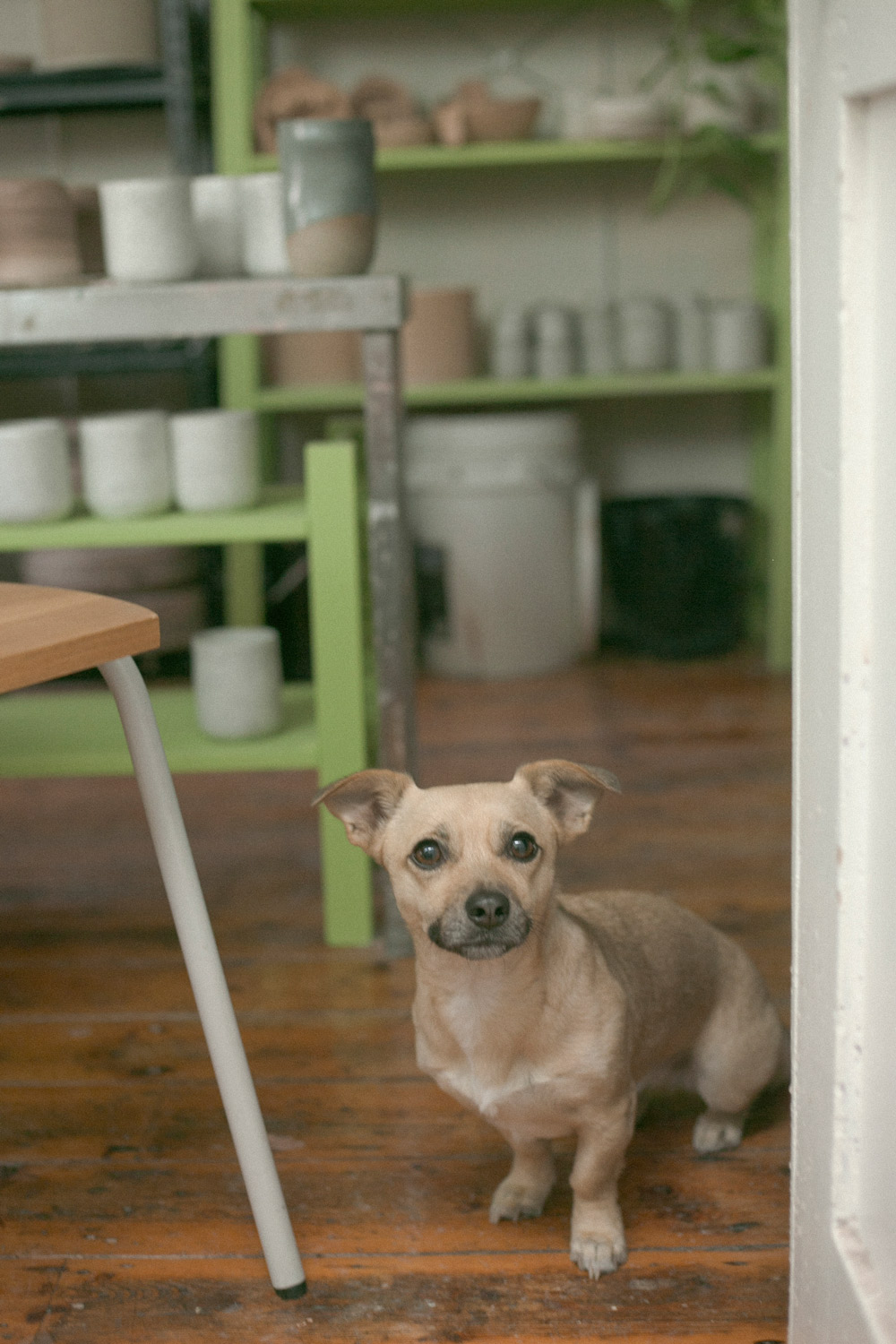 "Basically Beyonce and her Sister"
"These are great tunes that I've collected together to give you a little bit dance, a little bit of thought and then a little bit of dance. Written on a warm autumn night outside. For when you're not feeling motivated but you need to be." – James
Hunting for George have teamed up with James Lemon for the launch of our very first ceramics range. These unique pieces feature strongly in our Welcome Home collection and can be purchased online in our webstore.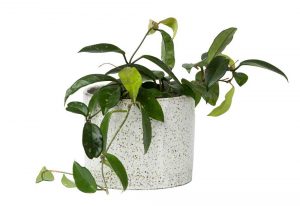 Searching for the perfect planter for those fine looking plants of yours? Meet Jimmy, the wheel-thrown stoneware planter. With a white speckled finish, this handsome man will help you achieve plant pot perfection. The Jimmy Ceramic Planter is ideal for small pot plants, displaying knick-knacks or storing your sweets. He's also completely food safe so you can use him as a fruit bowl too.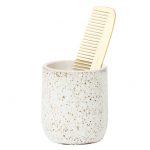 Introducing the Jimmy Ceramic Tumbler, big brother extraordinaire to our Jimmy Espresso Cups. Wheel-thrown stoneware with a white speckled finish, this fella's extremely good looking and super versatile. Ideal for a cuppa tea or coffee, storing your knick-knacks or displaying succulents or whatever you fancy.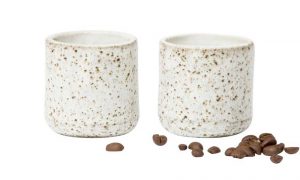 You'll be drinking your coffee in serious style with the Jimmy Ceramic Espresso Cups. With a white speckled finish, this handsome duo comes as a set of two so you can share the love (and coffee) with your guest. These teeny tiny wheel-thrown stoneware cups are ideal for short blacks, short machs, holding herbs, spices or any little bits and bobs you like!