We recently caught up with Billie Justice Thomson, an artist-illustrator based in Adelaide. Billie's work has a distinctive aesthetic and has appeared in homes and publications we love. Needless to say, we're a tad obsessed with Billie's fun and unique take on illustrations and the products she draws.
Billie started her creative career straight out of art school, with a real focus on painting. Her style is very illustrative and this grew into my illustration practise. Both aspects of my work run alongside one another so I do paintings for exhibitions, private commissions and commercial work for brands and companies.

George Takes Twelve
1. Pleasantries first… Tell us about who you are and what you do?
I'm Billie Justice Thomson, I'm a painter and Illustrator. I make paintings for exhibitions, I do a lot of private commissions for people and I make digital work for other brands and companies.
2. When I was growing up I wanted to be….
An Artist.
3. What is the best piece of advice you've ever received?
Very early in my career, I was terrified of the idea of exhibiting my work to the public. I remember someone said to me "but are you so scared that you won't do it at all?" And it really resonated with me. You can't let fear or nerves stop you from sharing your work.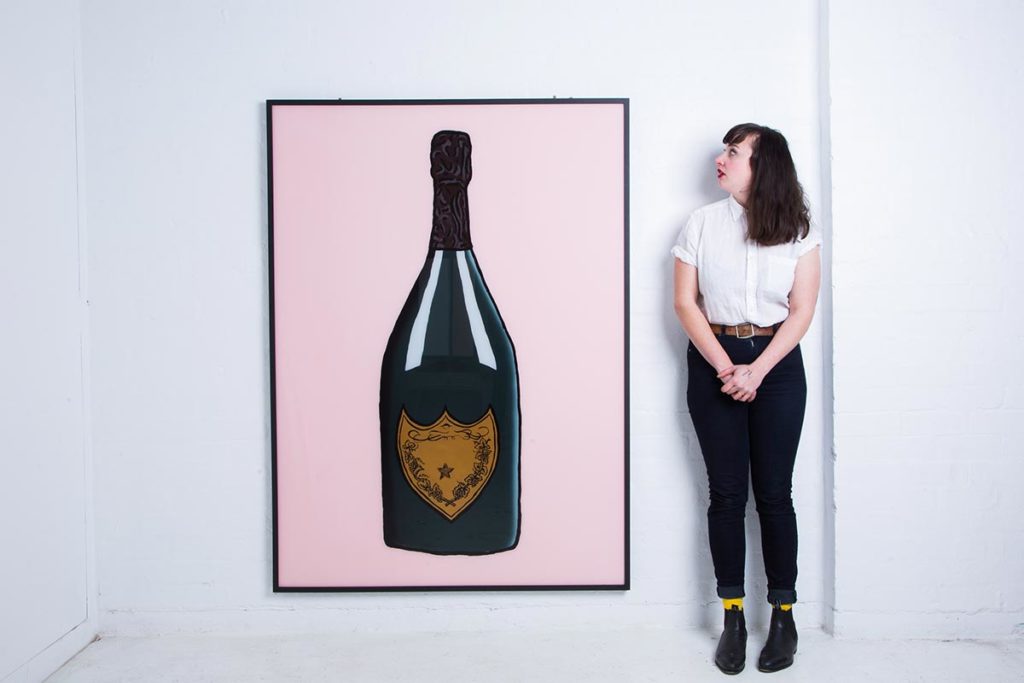 4. What is your favourite way to get the creative juices flowing?
Music, music, music.
5. What does your average workday look like?
I usually drop my son off at childcare in the eights and get to the studio in the nines. I usually jump between drawing, painting and emails throughout the day, so I don't get sick of anything. If I'm stuck on something I'll leave it and work on other things. I'm very lucky to have a studio behind a beautiful cafe so I've got all the coffee and toasted sandwiches I could ever need. I usually work until about 4 pm, then ride my bike home and get dinner started before picking up my son.
6. If you could invite any five celebrities to dinner, who's dining?
Beyonce. Just Beyonce, don't want anyone else, thanks.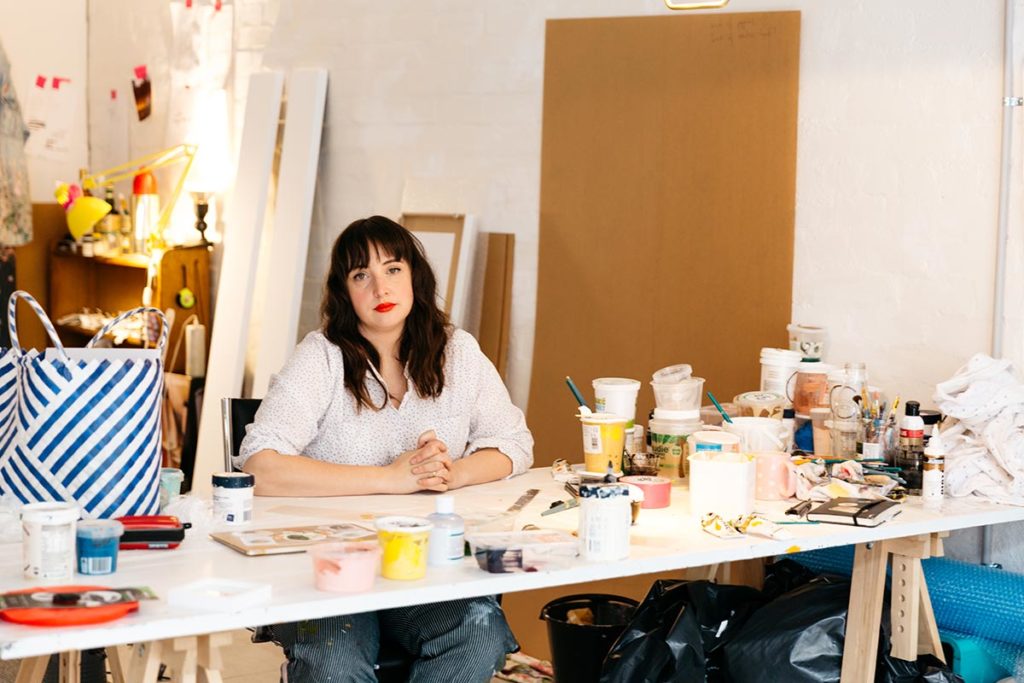 7. What's the most treasured belonging/item in your own home?
A canary yellow painted timber mirror that my best friend made while he was at uni. I love it so much.
8. Can you pinpoint the moment art turned into a profession for you?
I remember I was working in a VERY busy organic grocery shop in Northcote, which Melburnians will be familiar with. I kept having to hide in the toilets to take phone calls and answer emails. That was the point where I thought it was time to take the plunge and work for myself full time.
9. What's been your favourite moment so far in your career?
I think my favourite moment would be this one right now. I feel so so fortunate to have flexibility, my supportive family, a beautiful studio, and being busy and productive every day. I couldn't ask for anything more.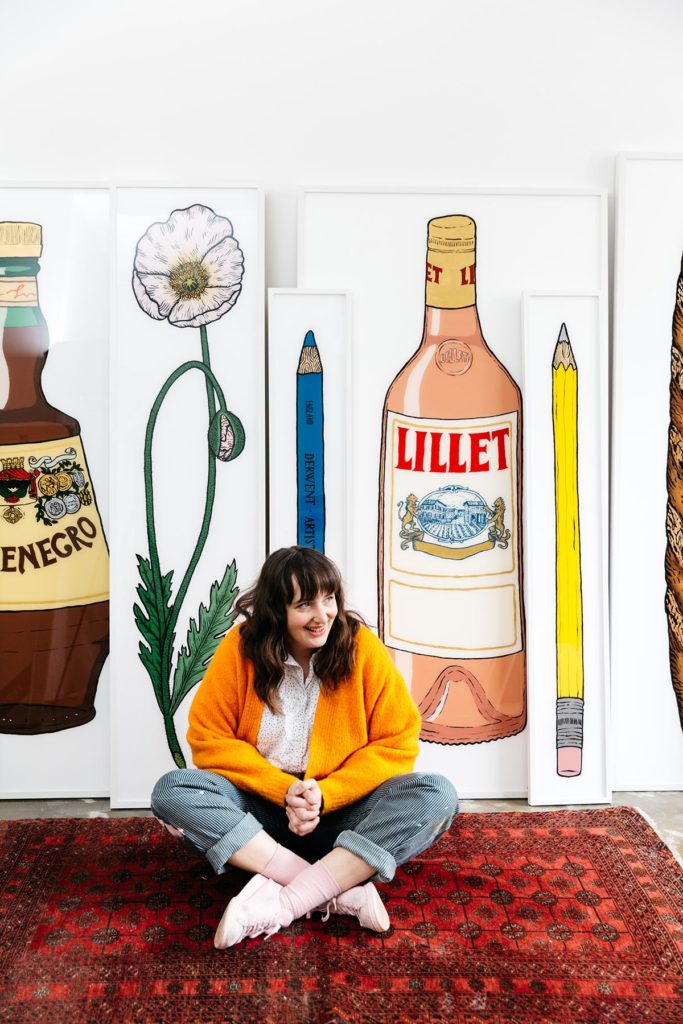 10. You've got a week off… where are you headed?
I think I want to go to Darwin next! Eat some Laksa and jump into some pools!
11. What's your favourite project/design so far and why?
There's too many to mention. I'm very proud to have worked with Qantas on the inflight bags, but I think doing food illustrations for Gourmet Traveller was a massive milestone for me. I've been reading the magazine since I was a kid and it was a dream come true.
12. What's next for you? Any exciting new projects in the pipeline…
I'm going to work on some personal projects later in the year. Maybe a children's book, or a cookbook or a children's cookbook?!
Meet the Maker Radio
Get To Work
"Music is so so important to my everyday life. I can't work with out it. " – Billie
Where to find Billie
Name: Billie Justice Thomson
Business Name: Billie Justice Thomson
Job Title: The Boss
Website: billiejusticethomson.com
Instagram: @billiejusticethomson
Photography by Sia Duff