Coopers Retreat is a coastal retreat house in New South Wales. The interior was designed by Mac Design Studio and the idea was to create a place for the client to relax and enjoy the beautiful surroundings of Byron Bay. The design was influenced by their love of nature and the desire to create a place that the owners could come back to time and again to enjoy and unwind.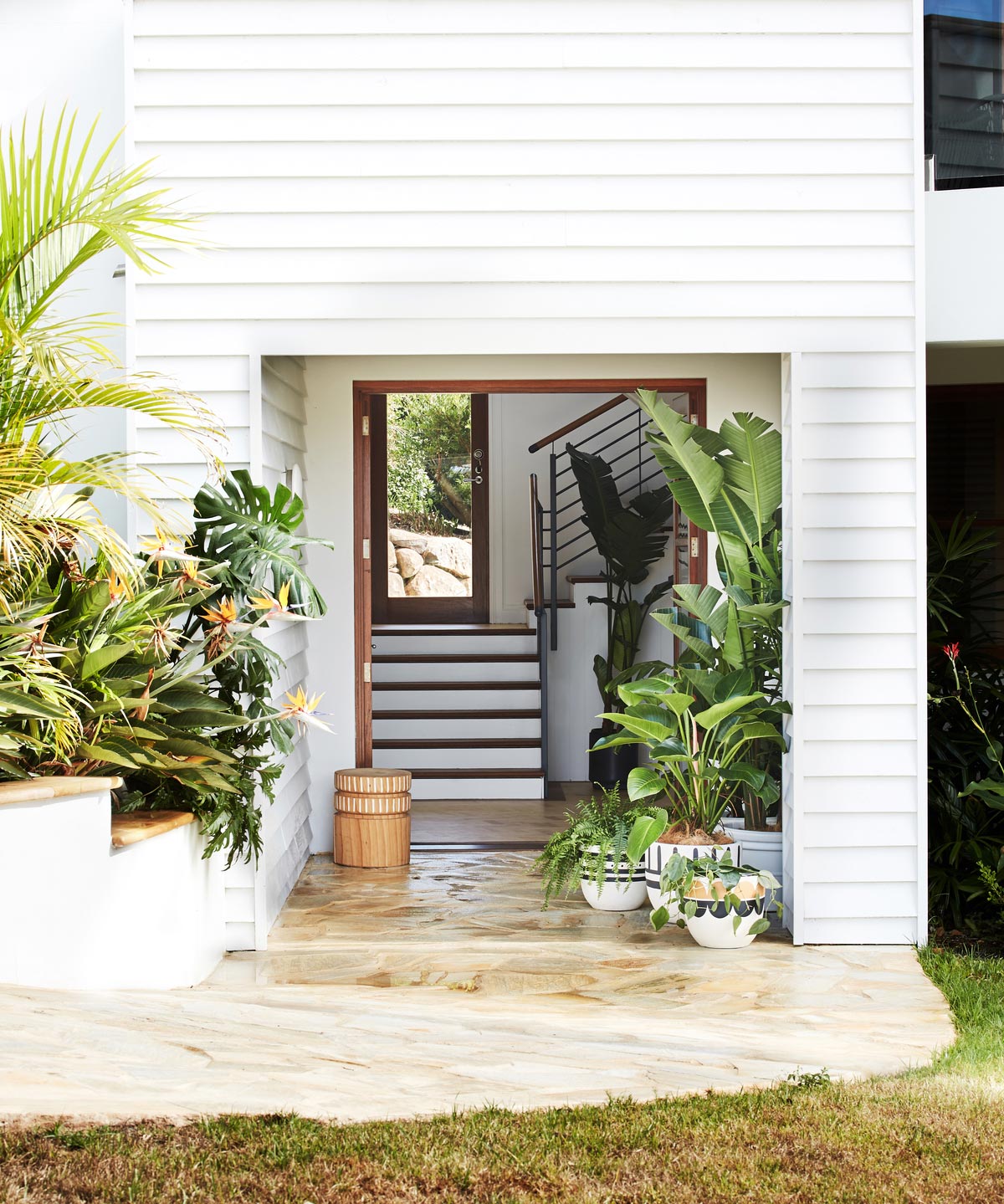 As the client's country retreat, they wanted to make sure the outdoor spaces had a focus on alfresco living. This became an important factor in designing the overall project and helped elevate what this property could be for them. The client had a very open mind to the design process, having full trust in their architect's design decisions. They reaped the rewards of this decision as you can clearly see in the final outcome.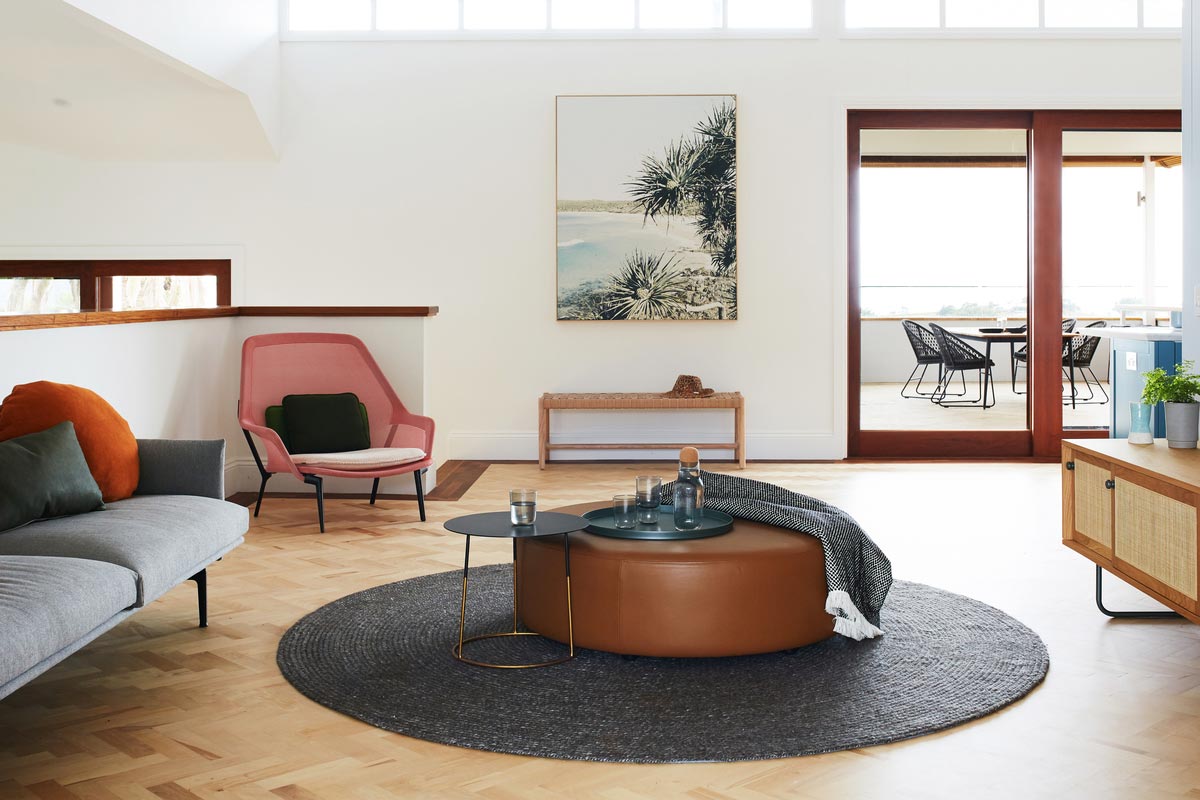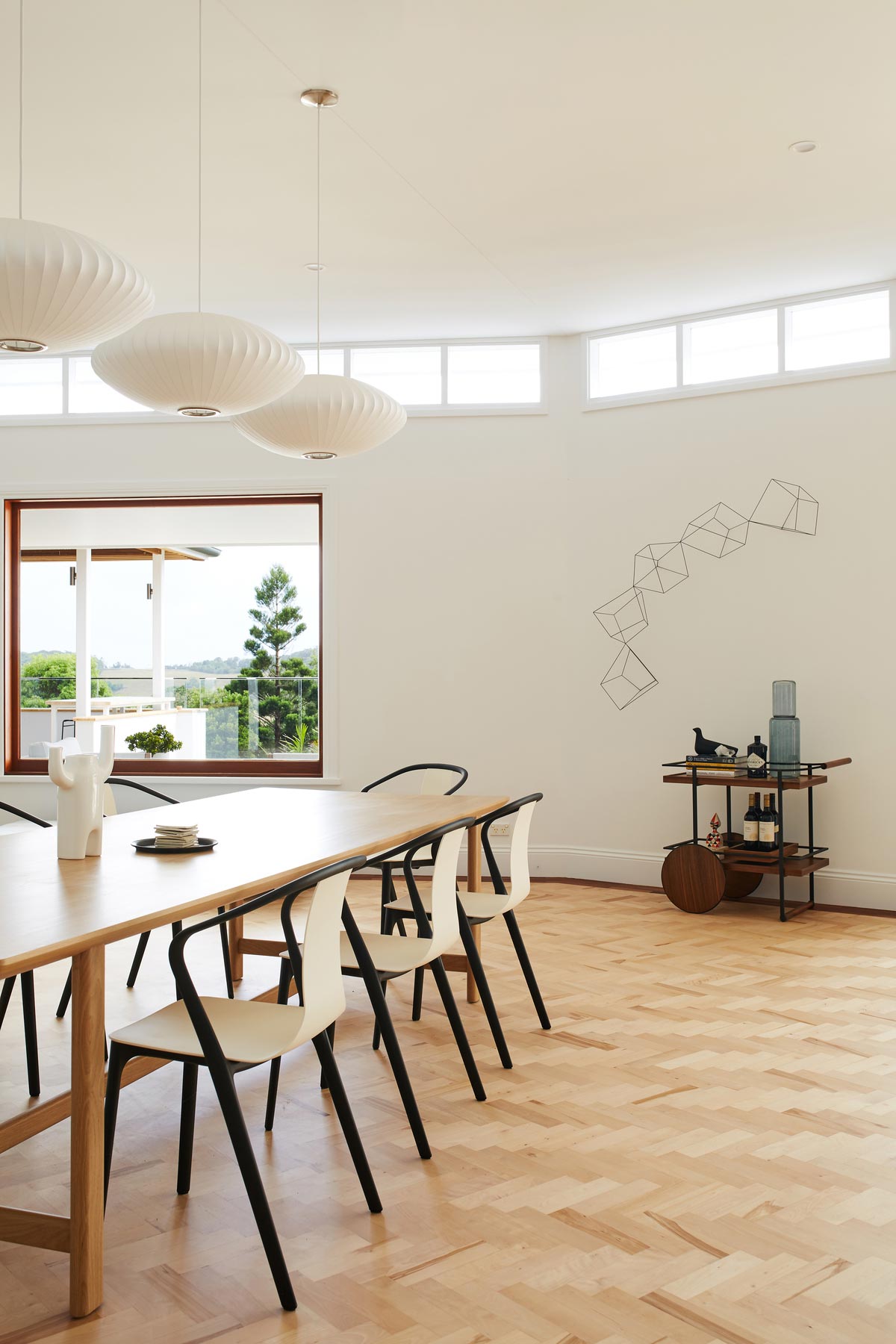 One of the main goals of the project is to create a real sense of arrival. The team did this by adding a new sandstone walkway and large glazed doors. They also added wall panelling in the entrance area which leads into the inner area of the house. This leads up to a double height space with stairs going up to the first floor.
The house is divided into two levels, with the upper level taking advantage of the stunning views. This level features a wide open-plan lounge and entertainment area, which, along with the kitchen and dining areas, serves as the home's main hub. In the dining spaces, sculptural pendants light up the space with an ambient and elegant glow.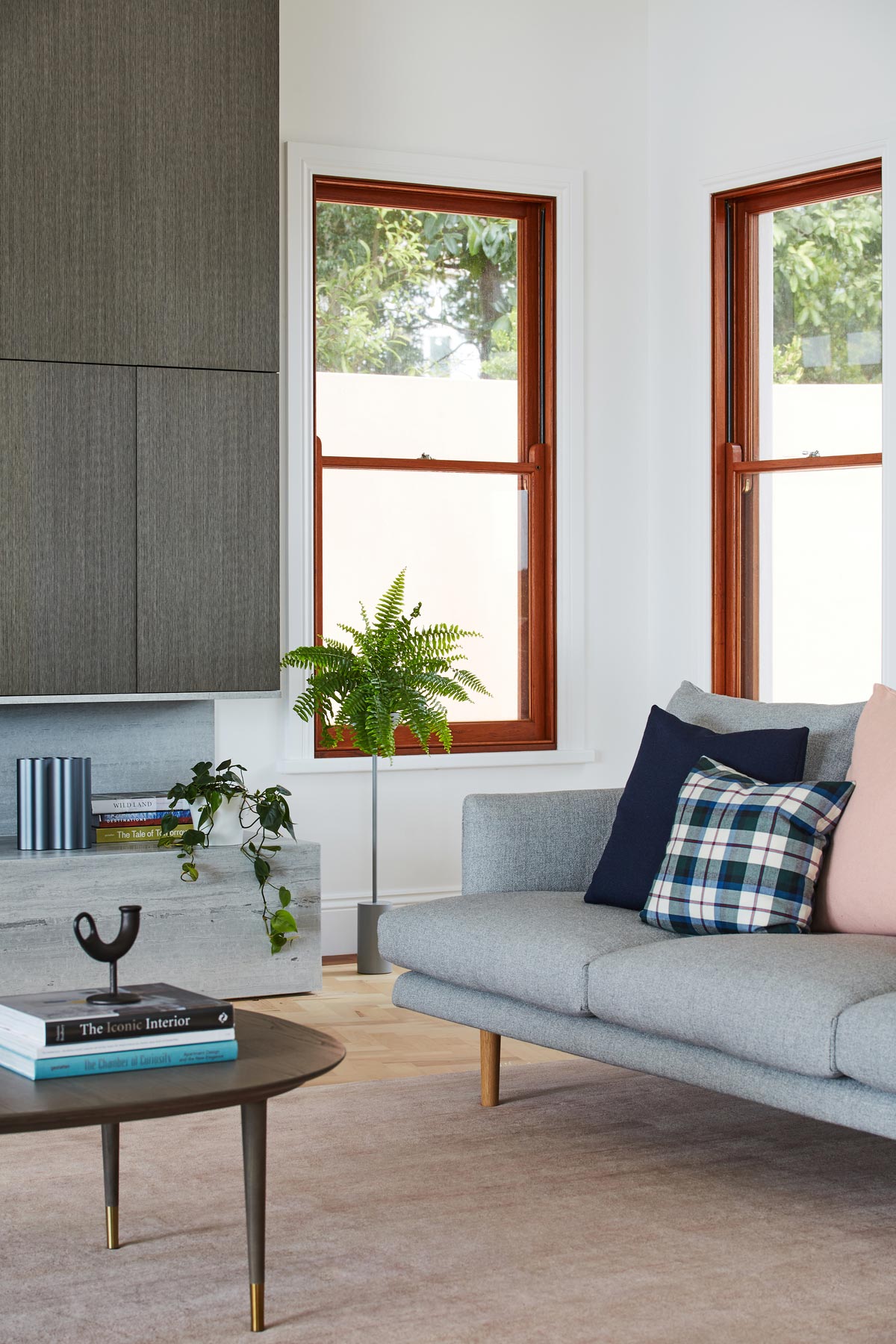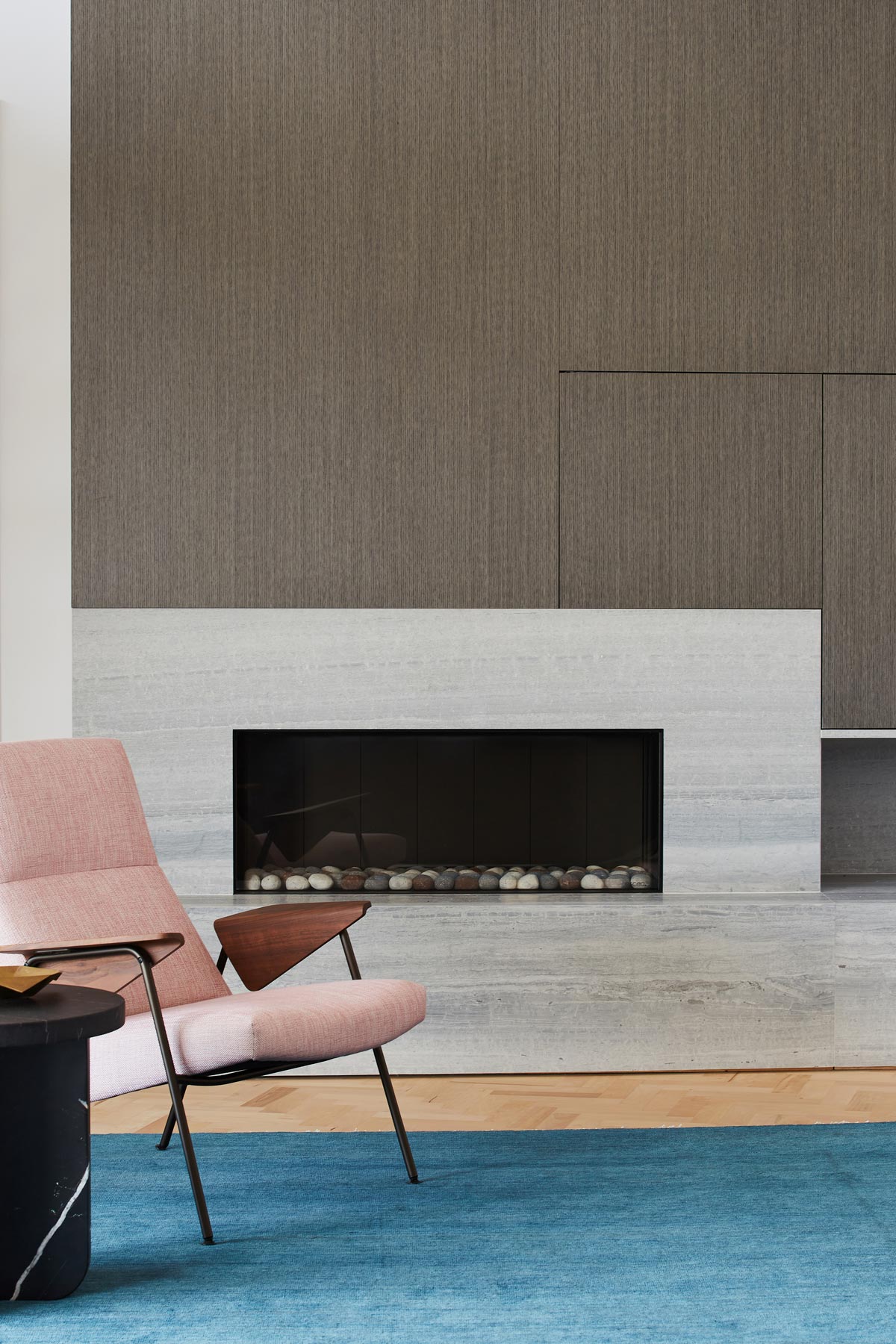 The living area layout is designed to be flexible. It changes depending on what you need it for; from entertaining guests to intimate family time. Two plush over-sized rugs were offset from each other in the living area, bringing color and individual zones into the space.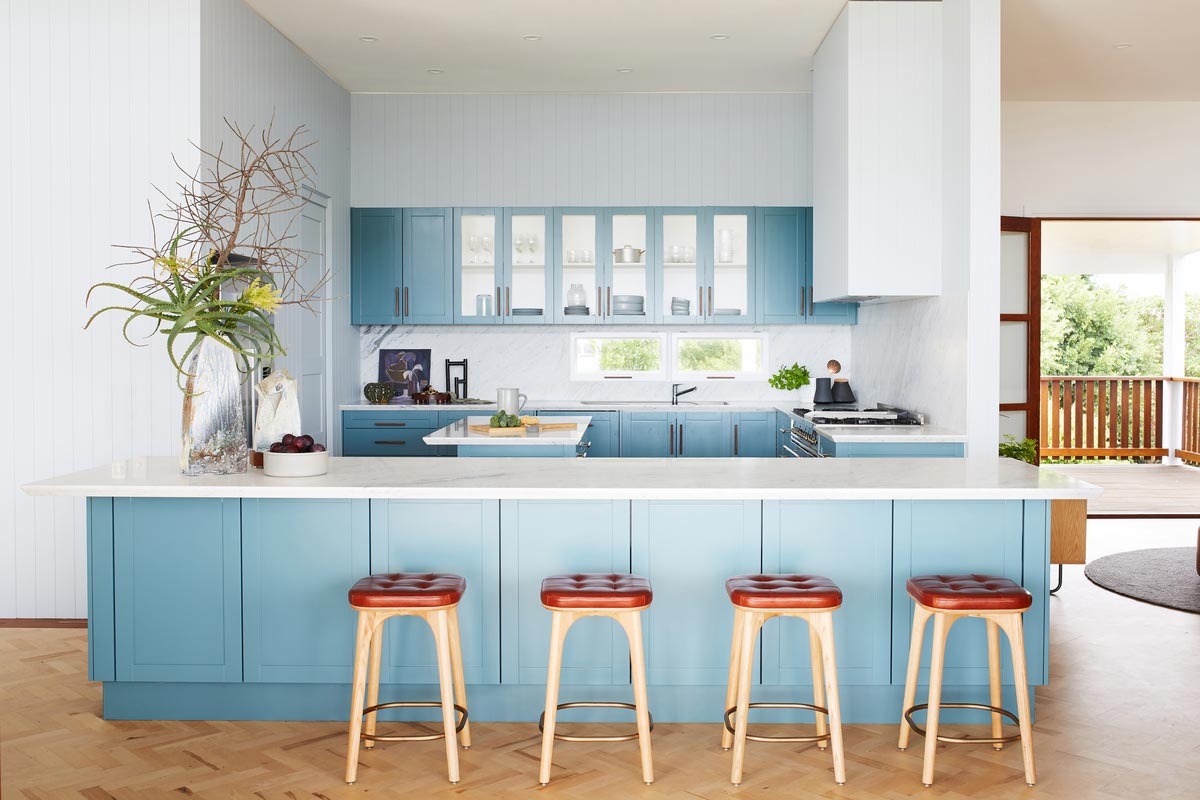 The external areas include entertainment and leisure zones, as well as an outdoor pool area, complemented by a curved dusty pink wall that adds a surprise factor to the project. This wall can be seen from various vantage points in the property's interior.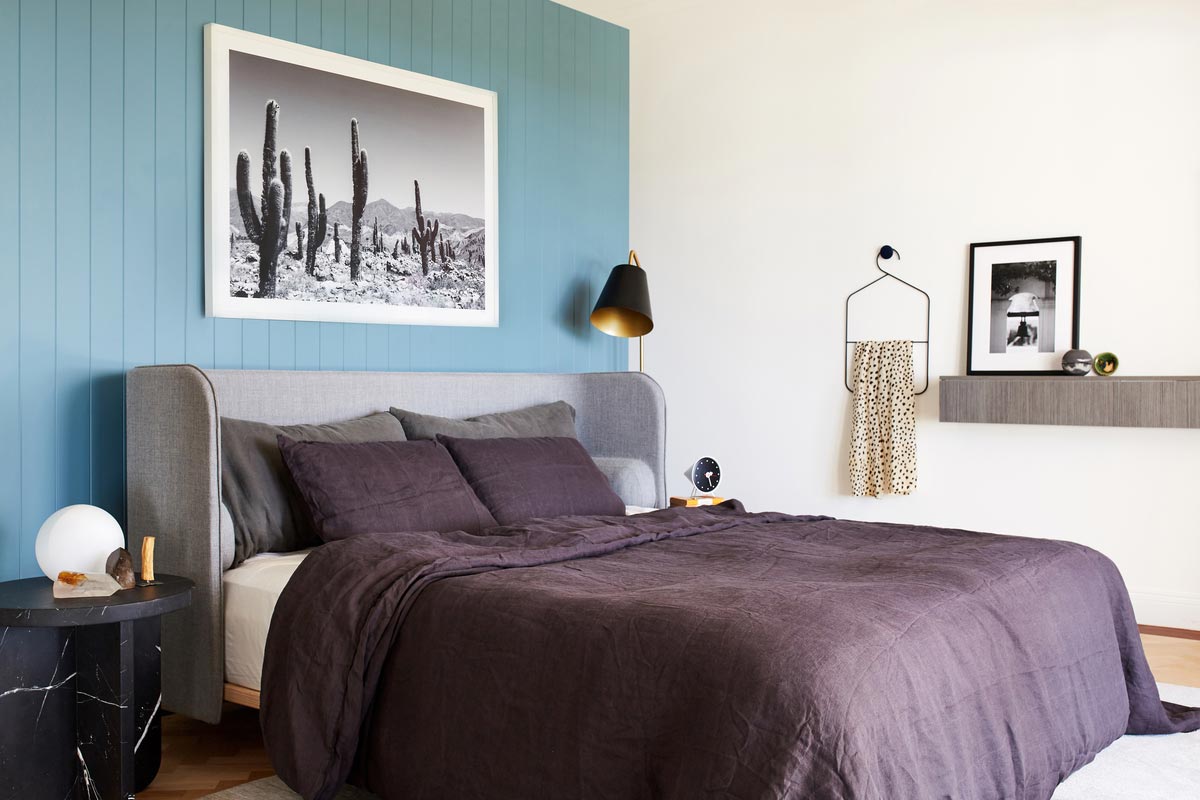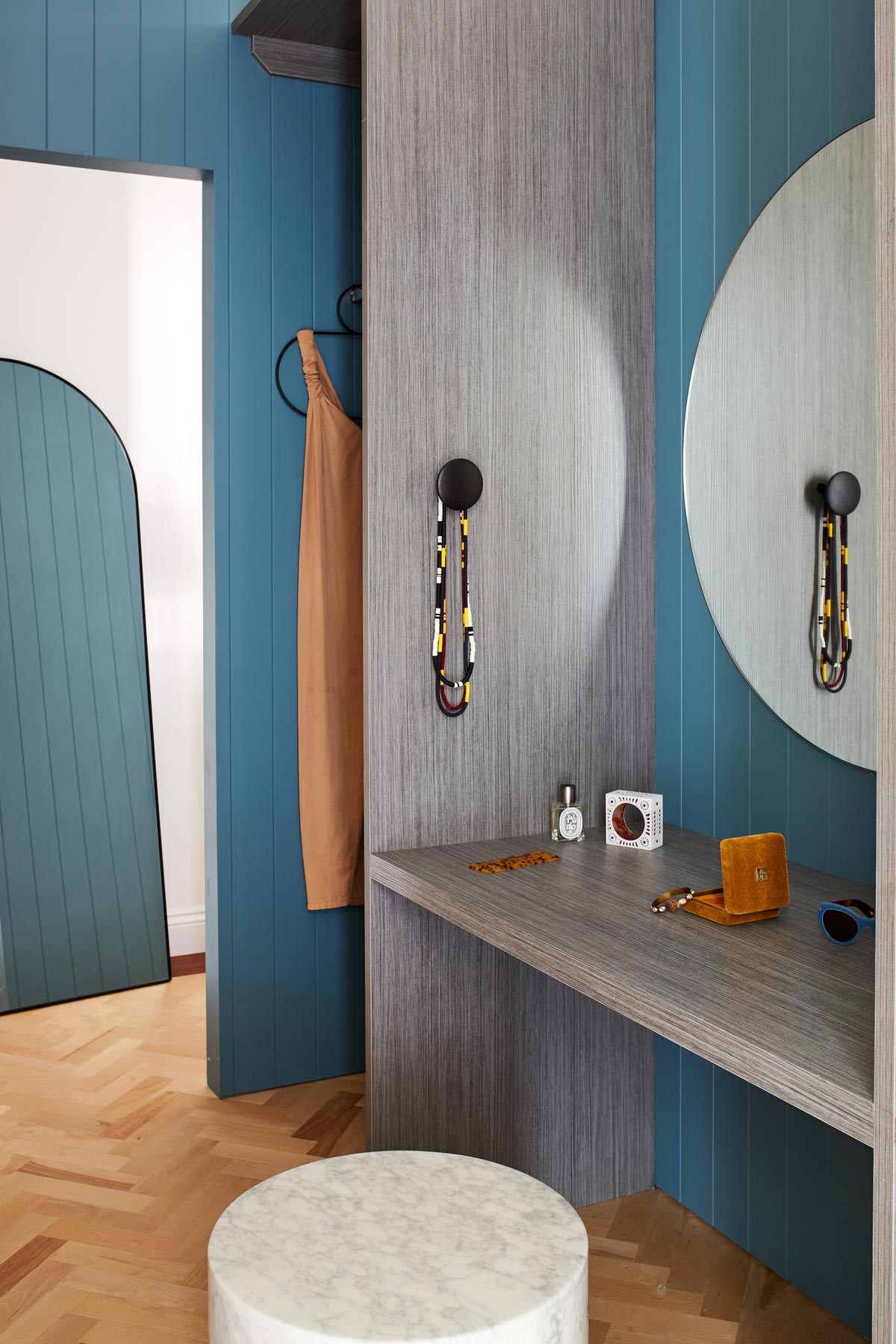 The master suite is located on the west side of the property. This room was designed to feel like the client's own luxury hotel suite by using a free-flowing layout. It has a lavish powder room and dressing space, as well as a walk-in robe and master bathroom.
Project: Coopers Retreat
Interior Designer: Mac Design Studio
Location: Byron Bay, New South Wales
Type: New Build
Photography: Lynden Foss