The Pleated House by Megowan Architectural is an extension to an existing single storey weatherboard home in beachy Highett, Melbourne. Dubbed as the Pleated House because of the newly added roof configuration,  this home pays homage to the folded plate roof forms familiar to midcentury modernism, and serves as a structure for clerestory windows which allow natural light to get deep into the living areas of the extension. Let's see what's inside..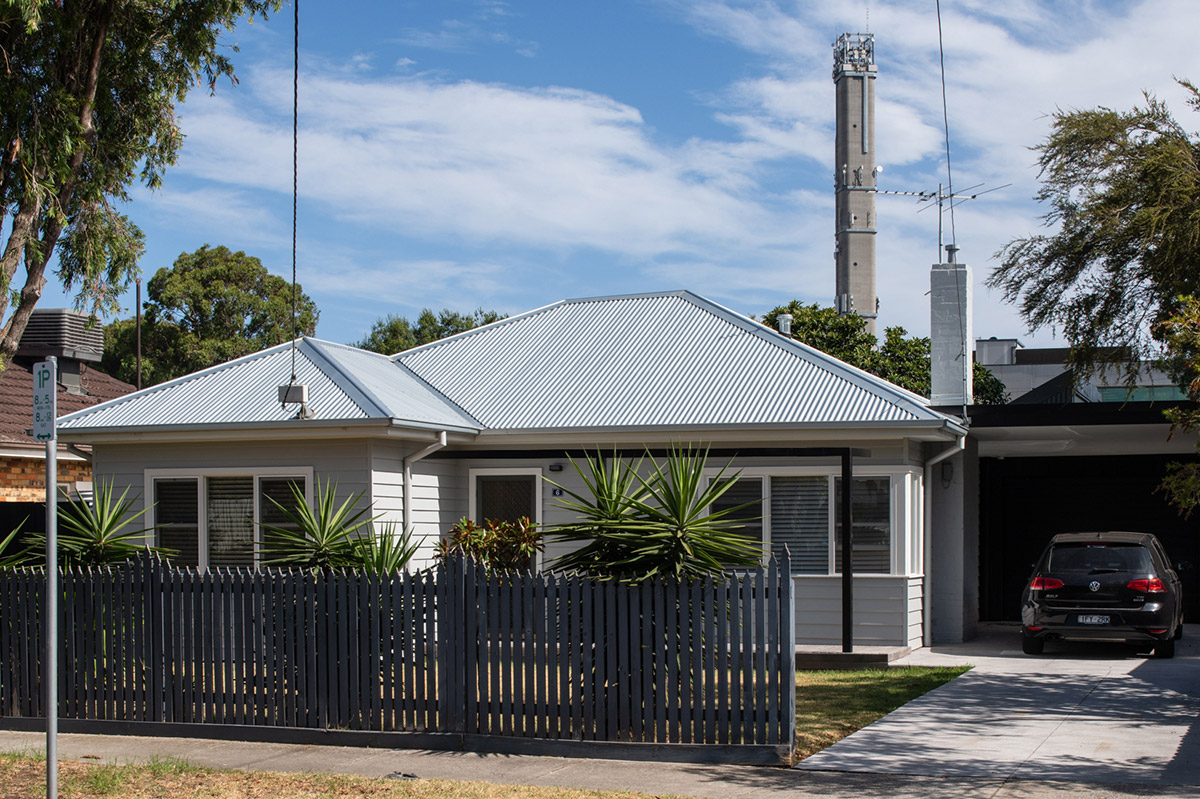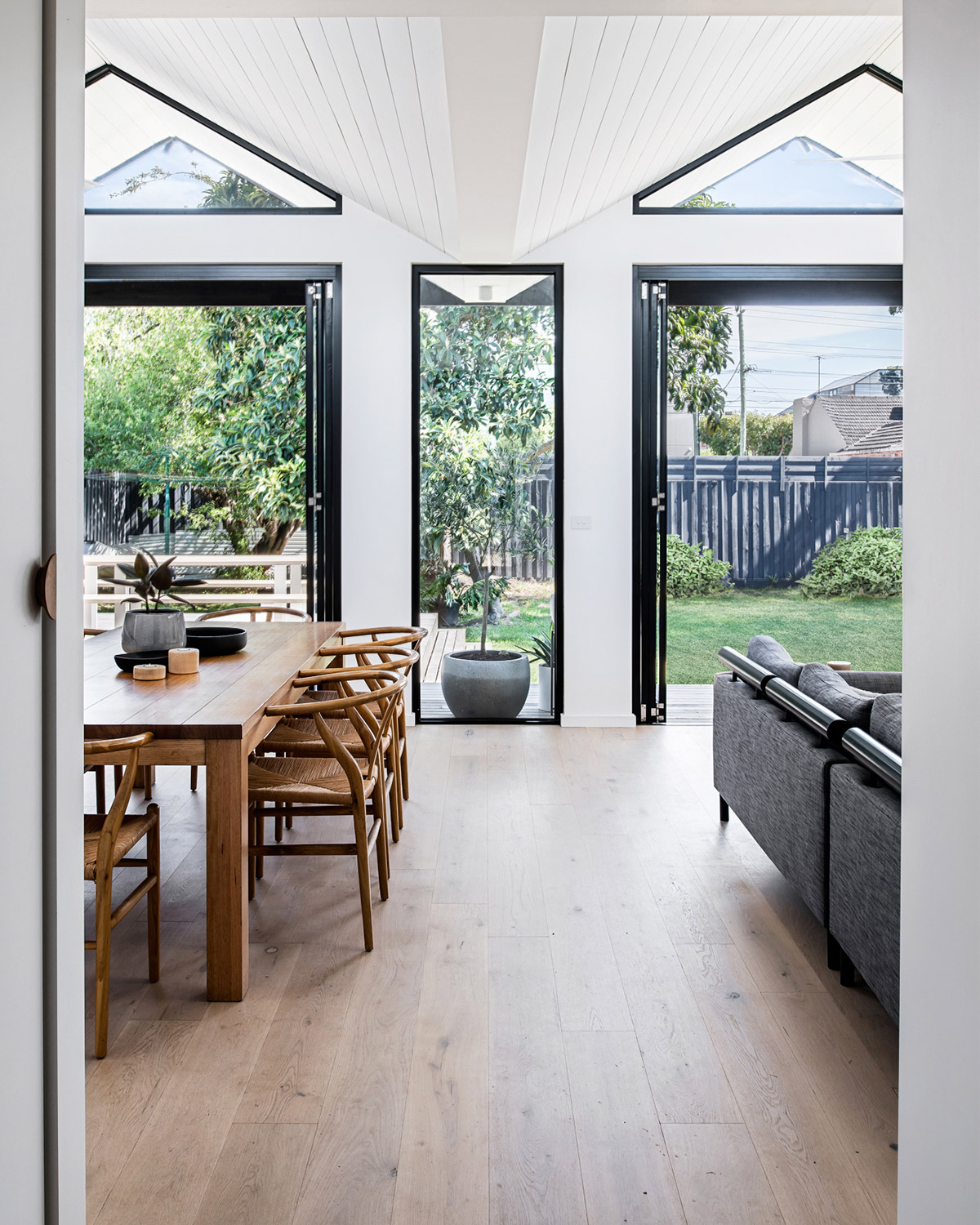 The addition highlights six different shaped clerestory windows which were a key strategy in addressing the natural light issues inherent with a south facing backyard. The white ceiling, primarily white interior walls, and huge glass doors also contribute to the diffusion of passive light and allow a smooth surge of ventilation into the spaces of the home.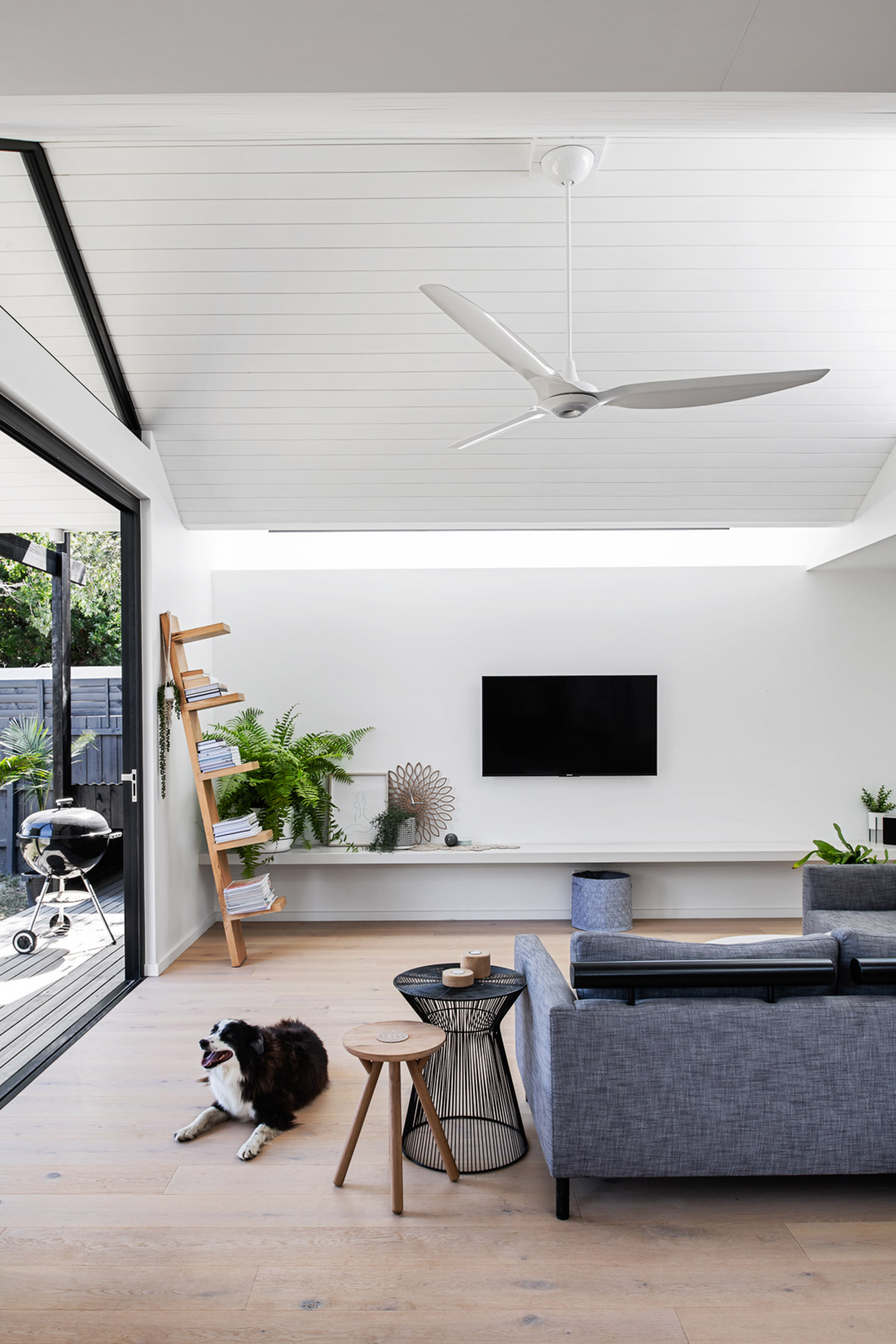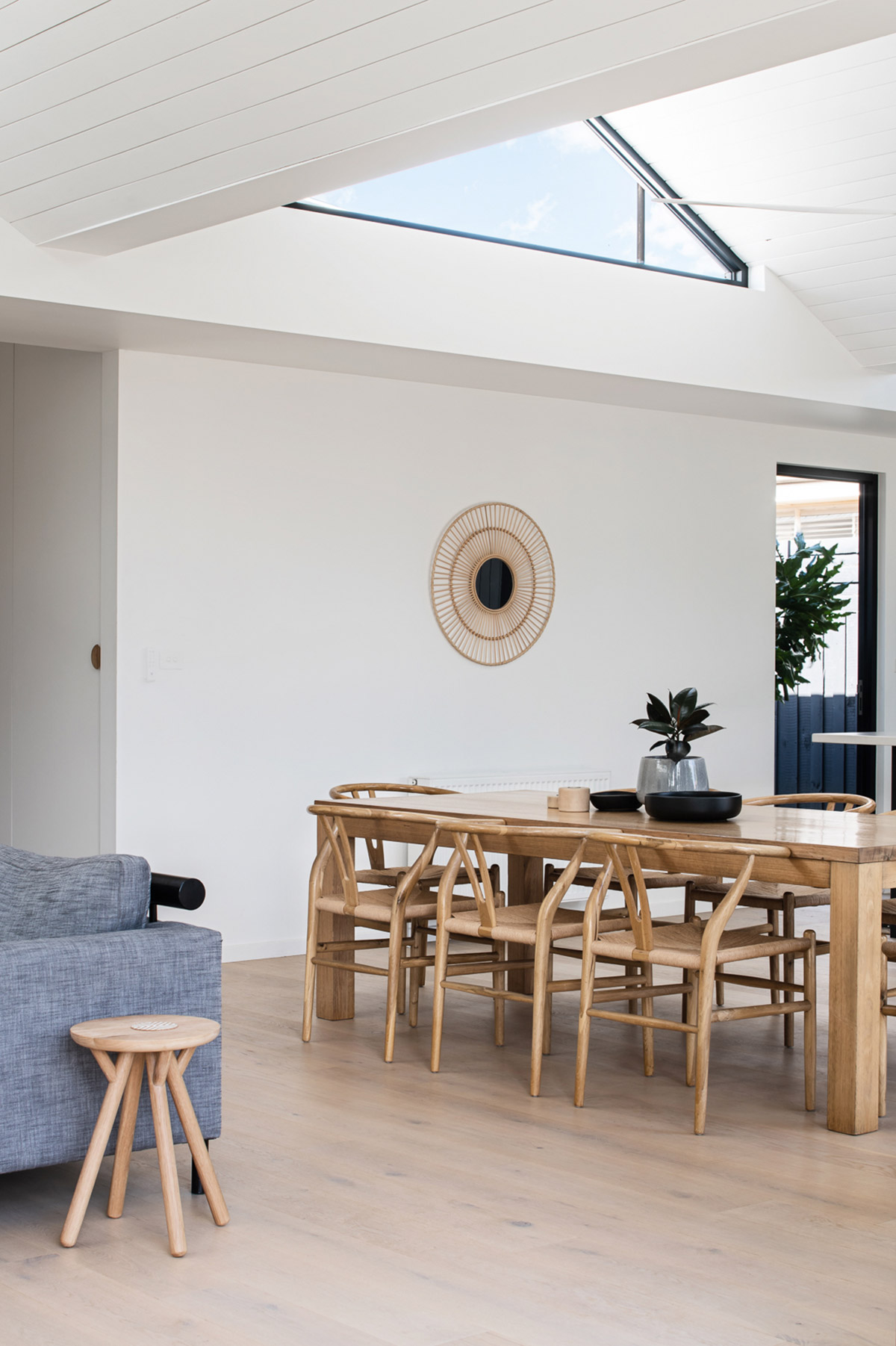 Also found on the newly added area is the notable cypress cladding that the client personally and lovingly charred and oiled himself in the backyard. This grooving of the ship lapped cladding informed the dark grooved kitchen. This bold and sophisticated interior element is one of the prominent features of the addition, creating a perfect contrast to the predominantly light interior.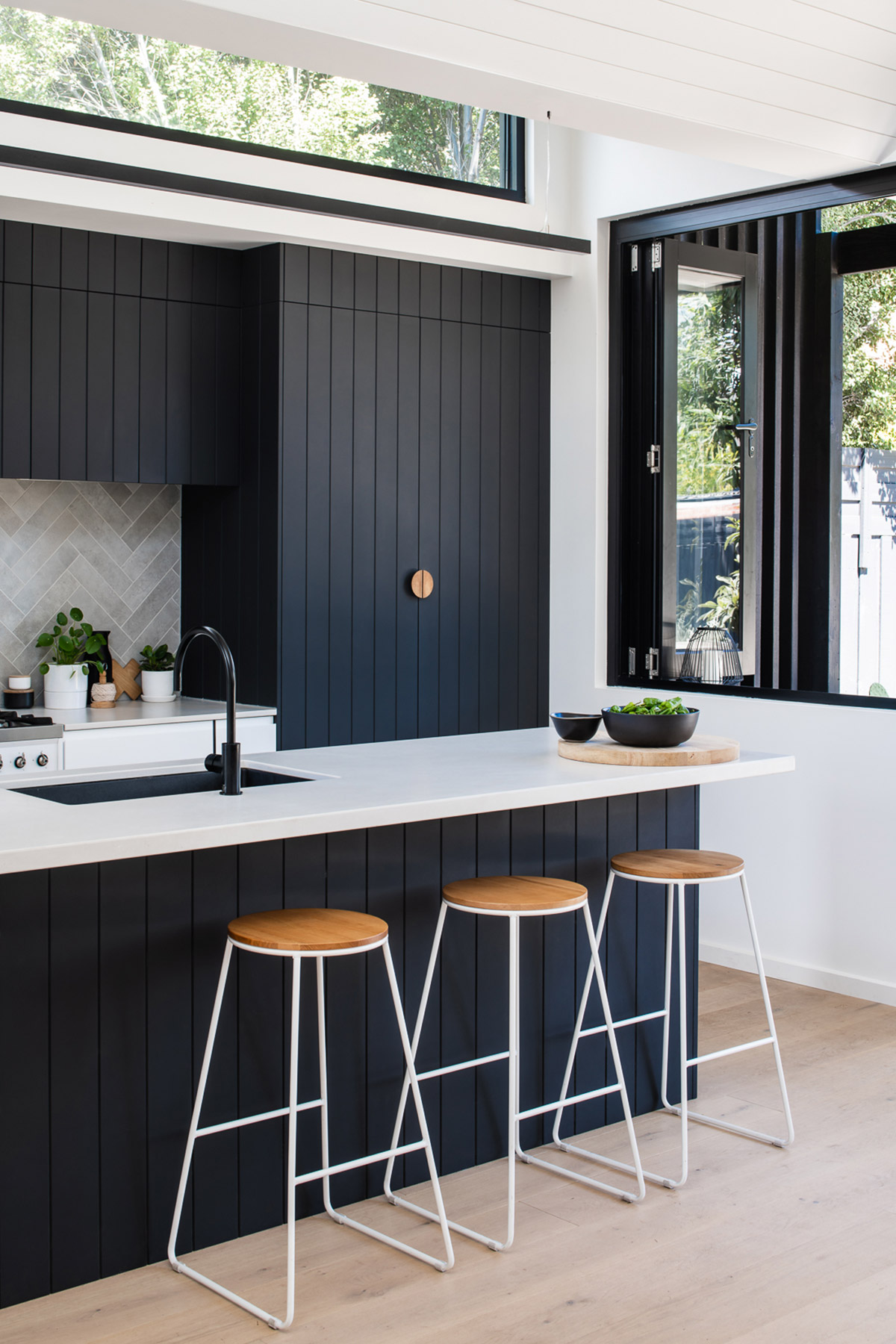 A pass-through serving window situated between the kitchen and deck allows for a smooth indoor/outdoor flow and makes barbecuing easy. The relaxed ambiance on the open backyard is a perfect spot for entertaining. This elevated area on the deck subtly separates the outdoor patio to the rear garden.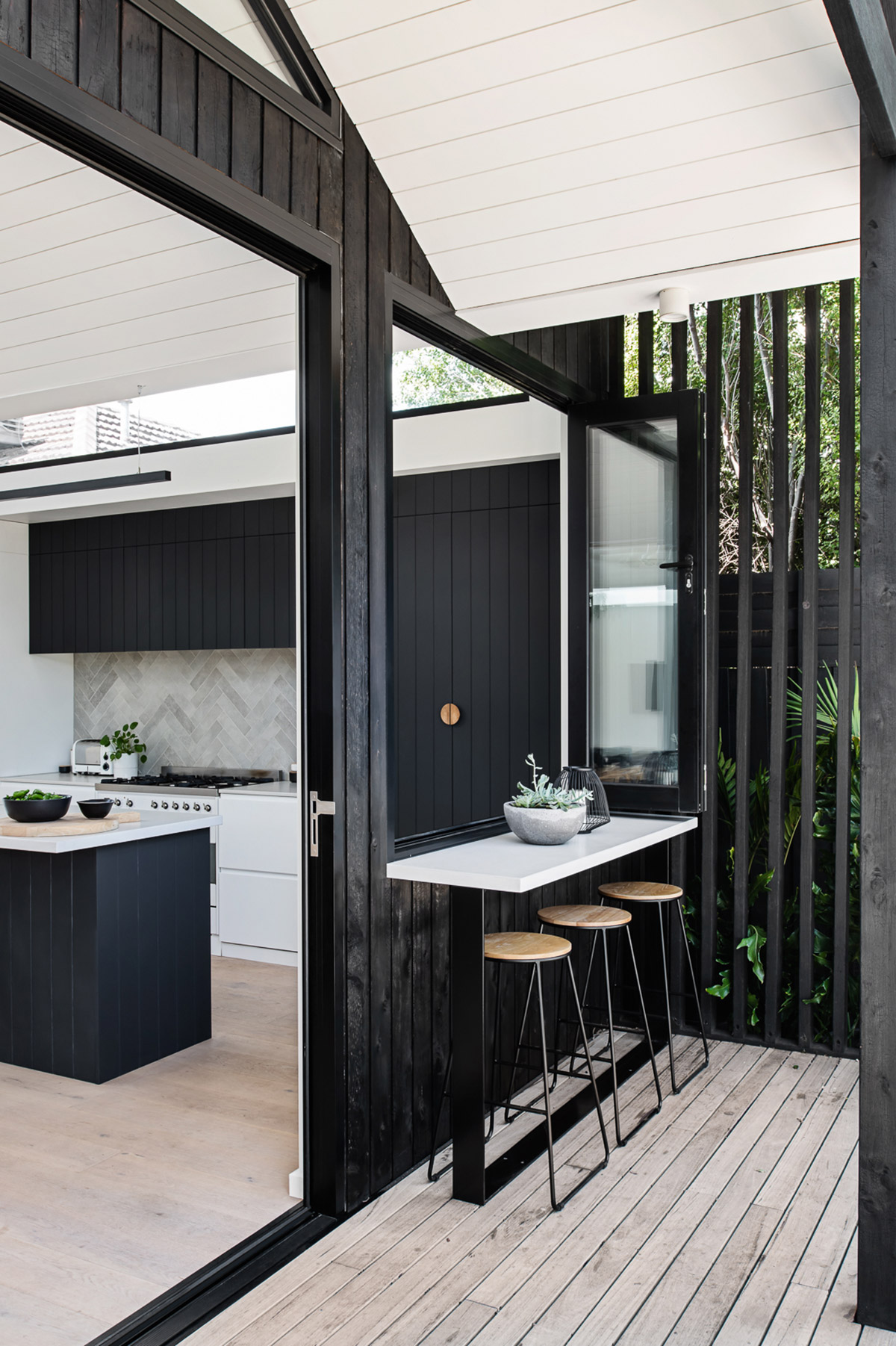 "A large box gutter separates old from new and kept untidy spouting out of sight and out of mind. The central valley of the roof form was centered on the existing entry to the home, thus framing a view to the family (and dog) sized rear yard." – Megowan Architectural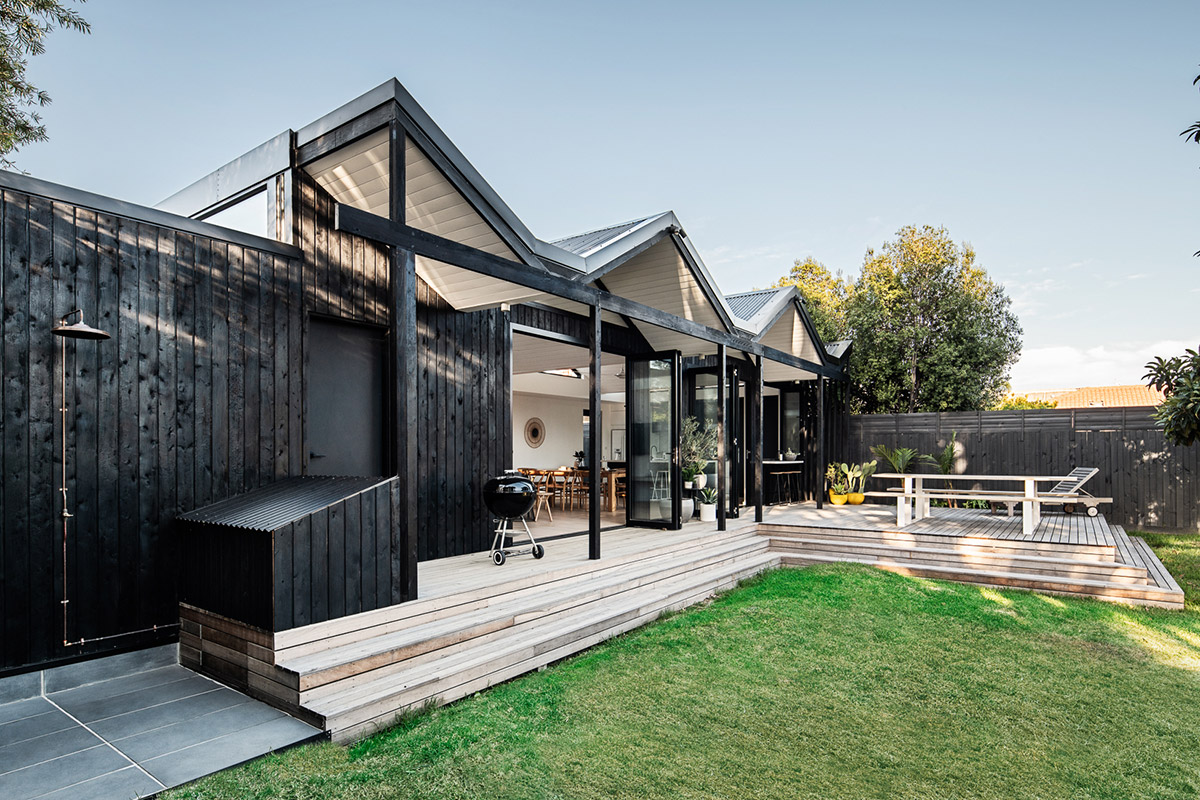 "The clients rave about the space and upon entering it's easy to understand why. The breeze through the house, simple approachable tactility of the materials, the even day lighting and large open doors and windows all produce the relaxing sense that you've just arrived at beachside and carefree holiday. Sitting around the indoor/outdoor servery, opening a bottle of wine, roasting some peppers and chatting with our lovely clients about some past travel adventures only completes the whole enviable lifestyle experience." – Megowan Architectural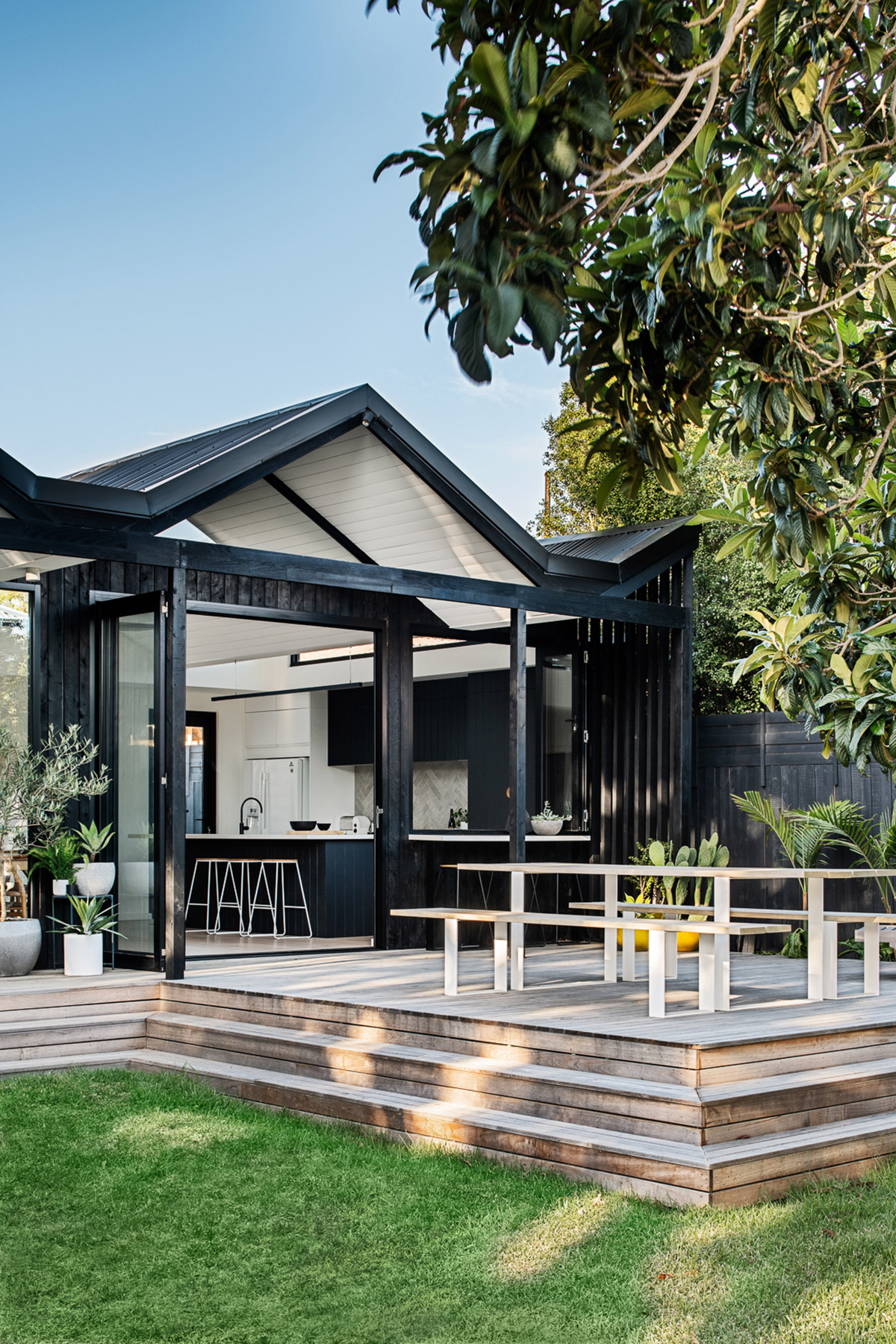 The contemporary design enforced in this house is a perfect example of form and function combined. The aim of maximising natural lighting was admirably fulfilled and carried out in a high-toned fashion along with other vivid and eye-catching details which transformed the house into an extraordinary weatherboard home.
House Project: Pleated House
Architect: Megowan Architectural
Location: Melbourne, Australia
Type: Renovation
Photography: Tom Blachford
Stylist: Claire Taffe