I'm about to tackle my own home renovation/add on/extension… I don't really know what to call it yet, I'm still working that out. But now anytime I hear the word renovation I am all ears and safe to say my ears pricked up with this next house. The Caringbah South Home is a new renovation designed by GUD studio. The original home occupied by the family was an already renovated post war cottage, however this was proving difficult in terms of space and they had very much 'run out of room.' So enter this addition. The brief was to create an additional living room, bathroom and outdoor entertaining space without being too disruptive to the existing cottage.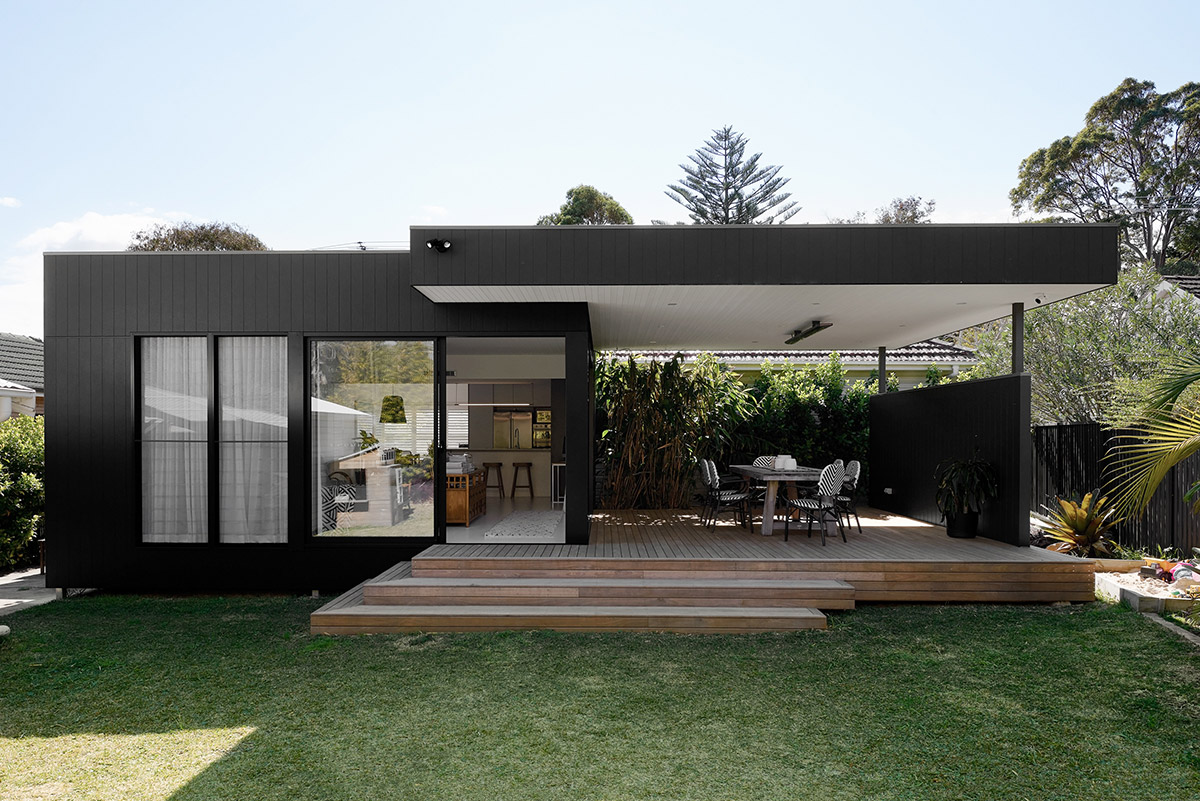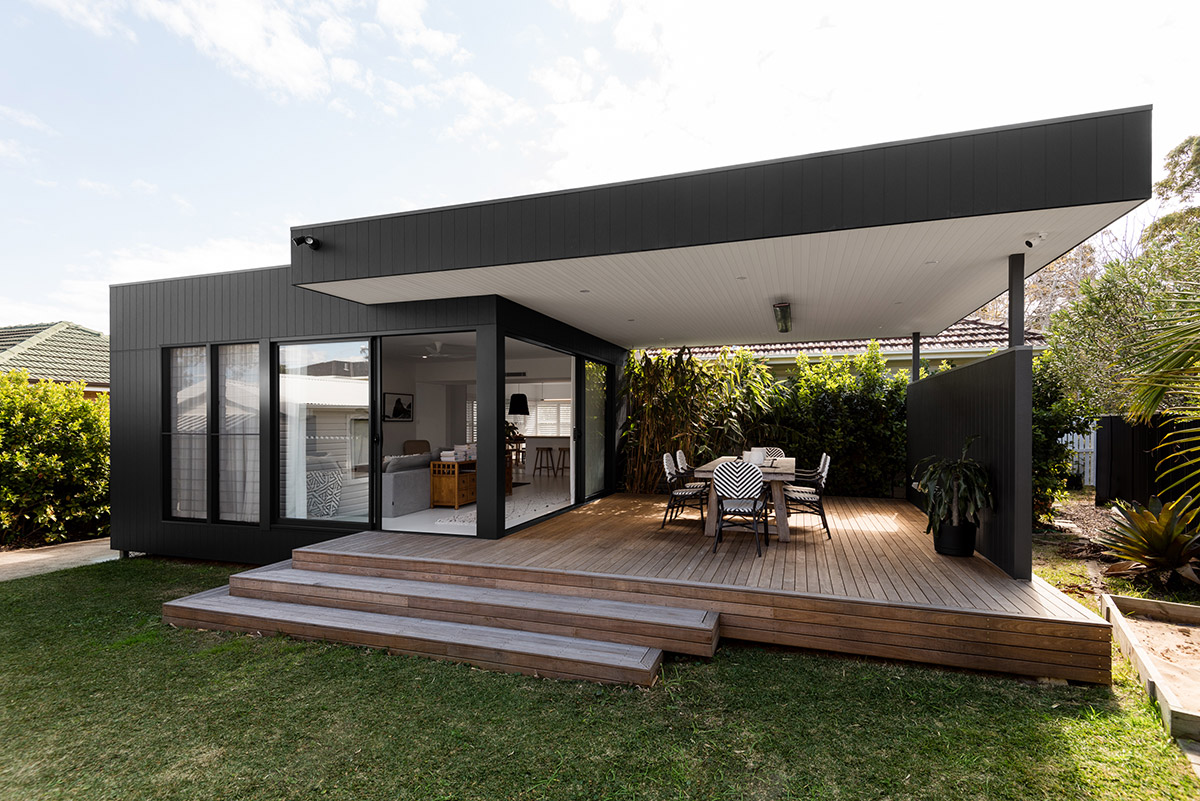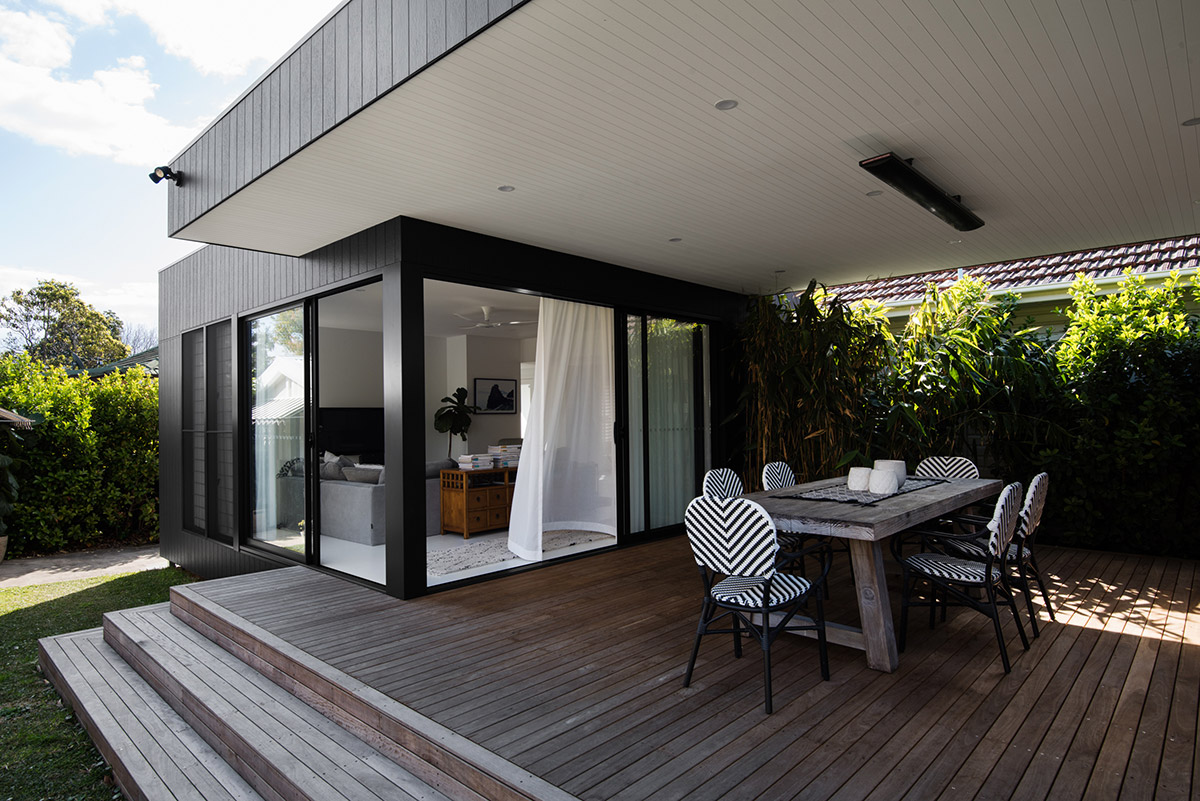 The 'Mullet' extension which means to say 'traditional at the front and party at the back' stays true to the original cottage. Painted white timber floors, panelled ceilings and a panelled exterior reflect the current interiors, whilst the contemporary layout and open plan space invites a modern edge. When it came to the interiors, the family knew what to do. After all, they already had an Interior Designer living there. Home Owner and Interior Designer Lana Marie from Edit Theory Interiors was in charge of bringing the interiors together.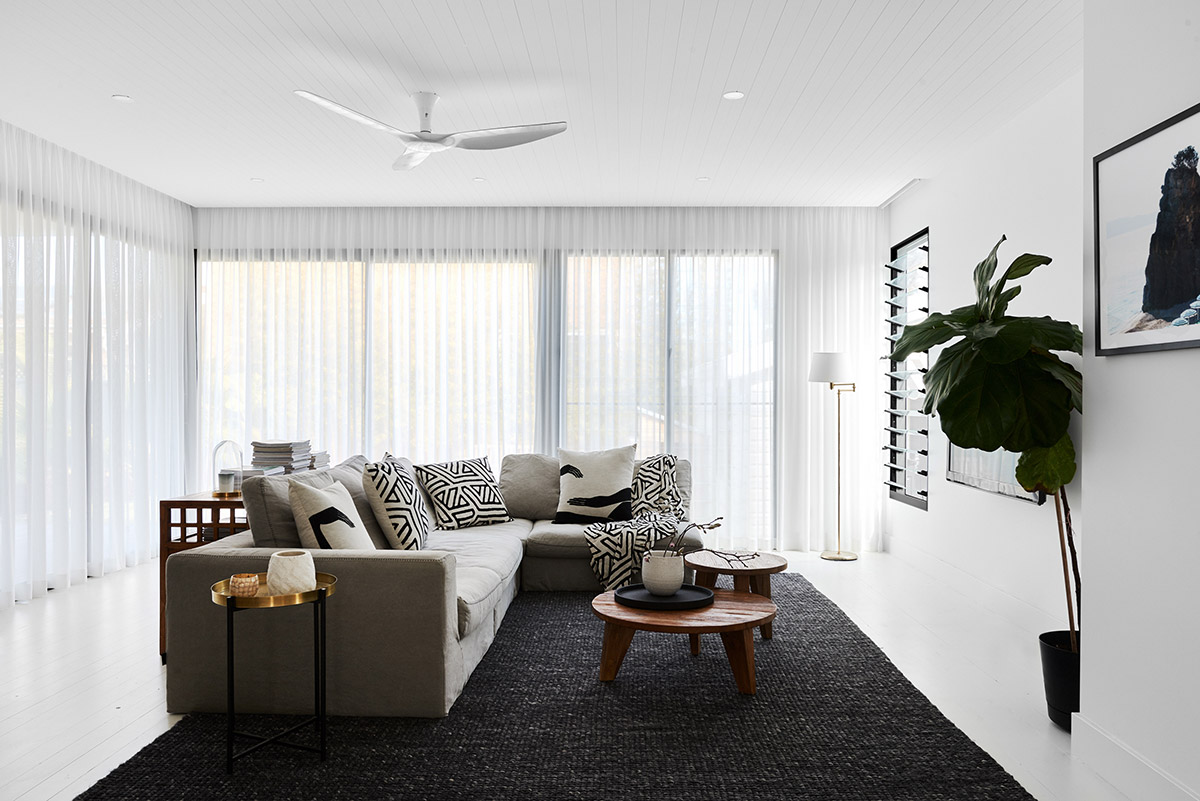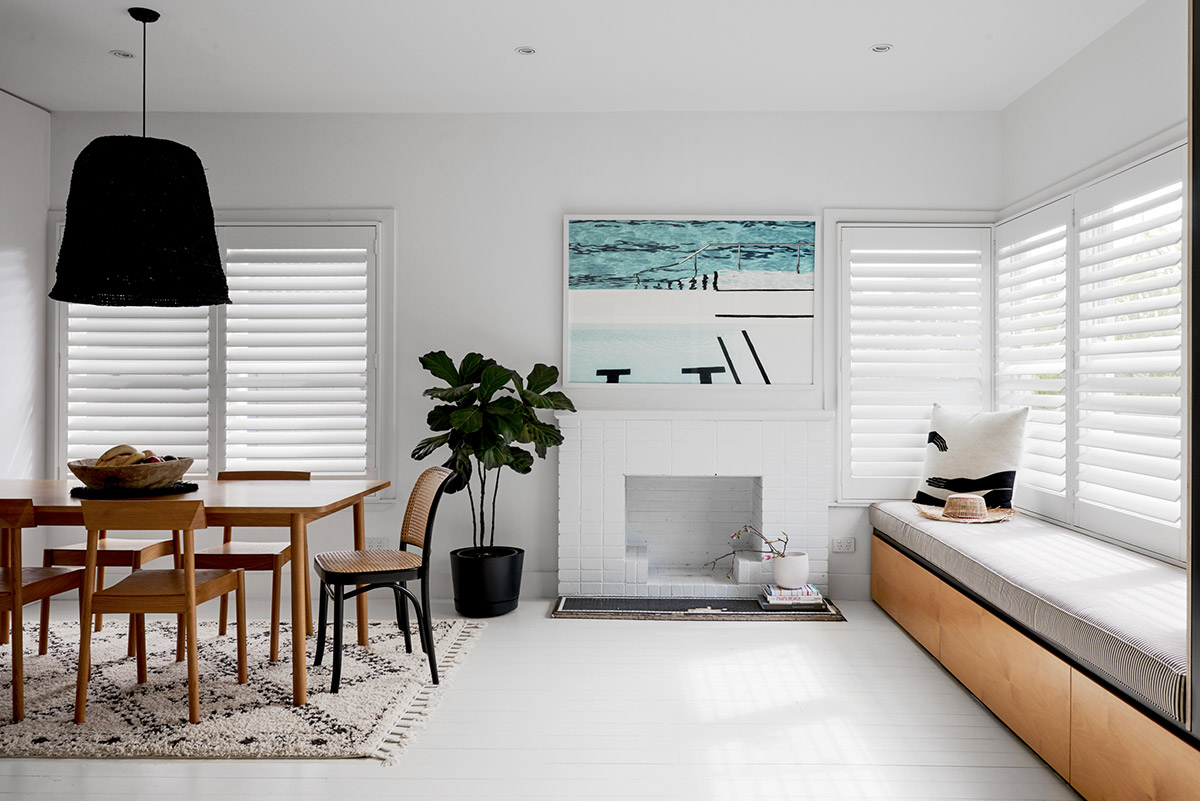 Floors, walls and fabrics are kept white and light, allowing daylight to playfully bounce around and help the rooms achieve a lofty appearance. There is a strong contrast of black, with subtle touches throughout but also grand statements such as in the Kitchen cabinetry. The warmth of the timber furniture helps to bring warmth to the monochrome aesthetic and the floor to ceiling linen curtains also help to soften and balance the dark tones that dominate the kitchen.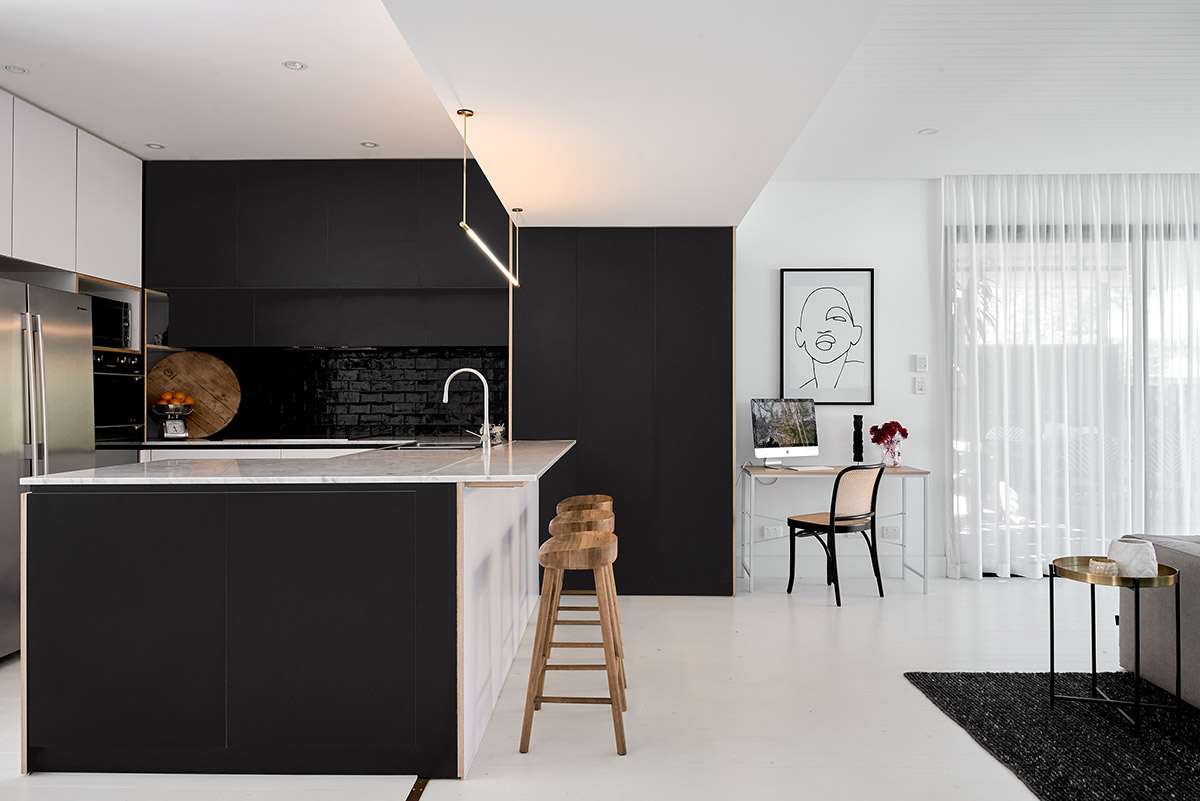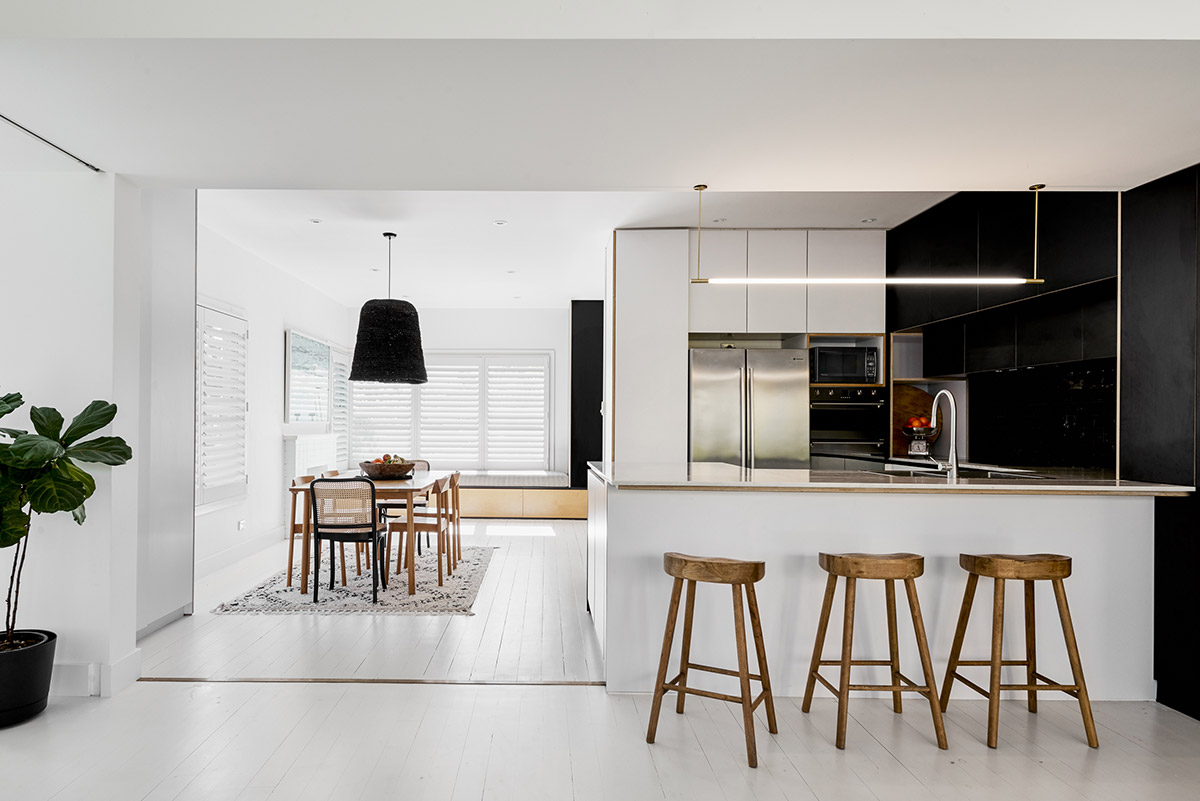 There is luxurious details but all kept to a minimum. A elegant streamlined light installation hovers over the kitchen and is a fun, modern touch.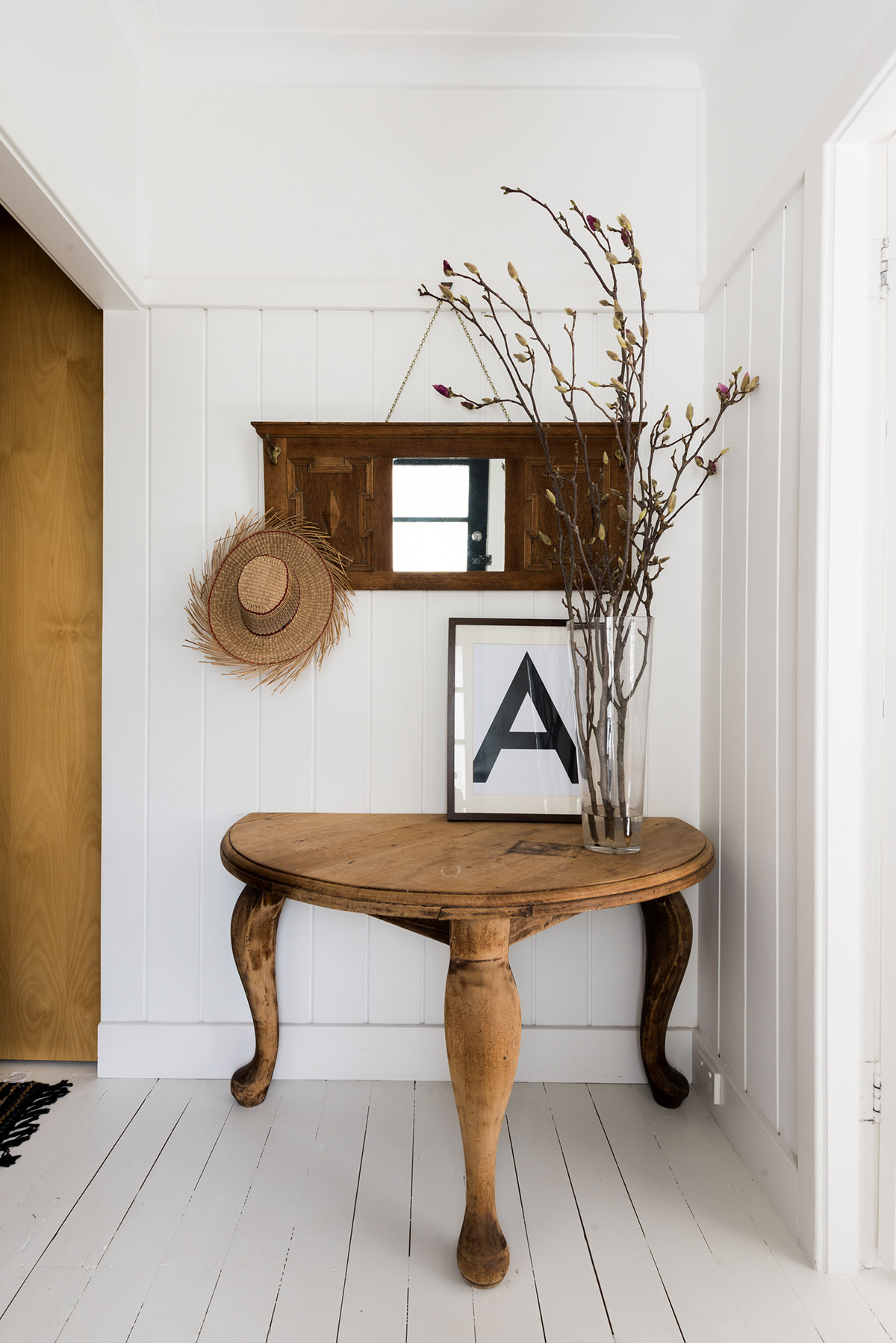 Interior Design Edit Theory Interiors, Photography by Mitch Fong.