Along the typical suburban streetscape stands Plumbers House by Finnis Architects, a modern home of impeccable craftsmanship and an unashamedly bold modern statement amongst the neighbouring houses of Strathmore. Located in Melbourne's North-West suburbs, the Plumbers House was a created from a love of modern design and a desire to become a prominent structure in a growing area of Melbourne. The front of the house alone let's you know that there is something serious going on here… let's take a look.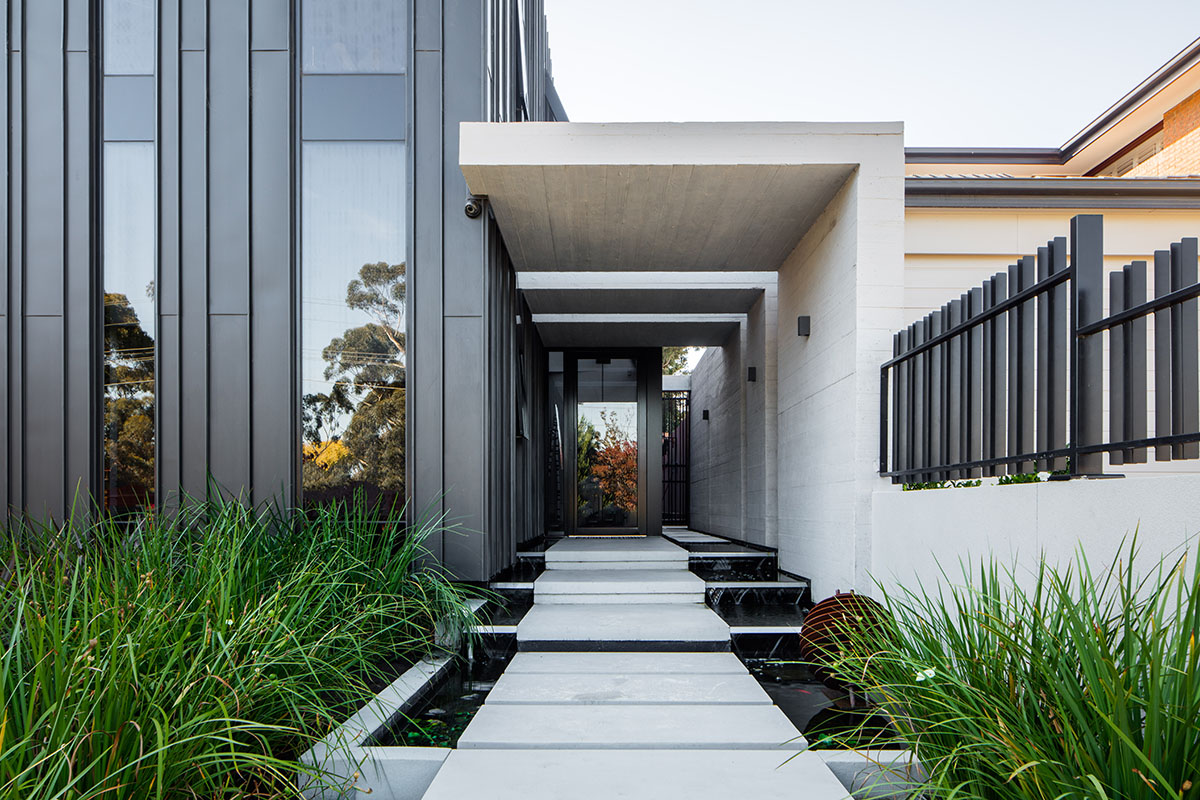 A cascading water feature lines the entrance and this tranquillity flows through the buildings with a in built aquarium and a large viewing window on one of the pool walls creates an atmospheric light for the basement.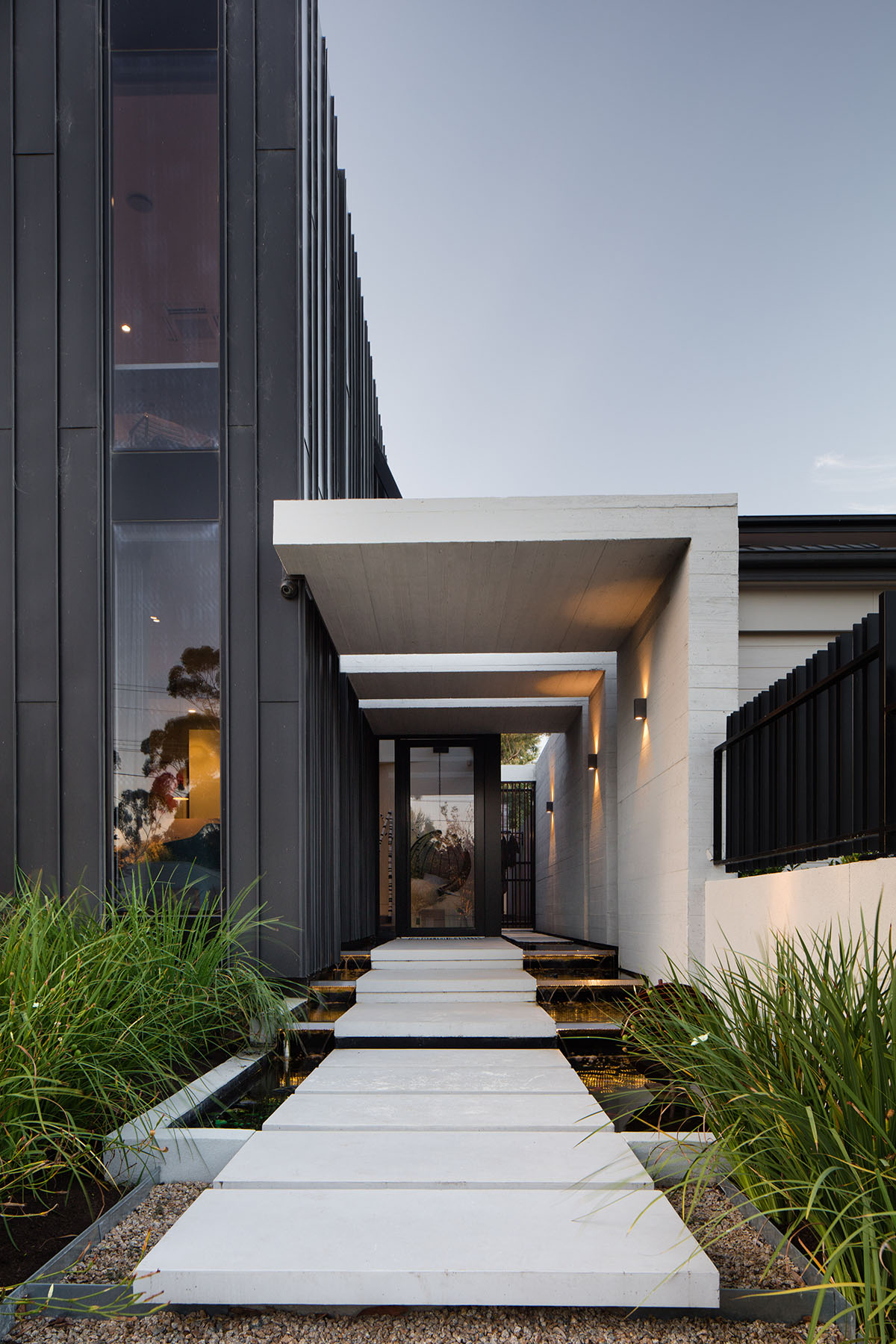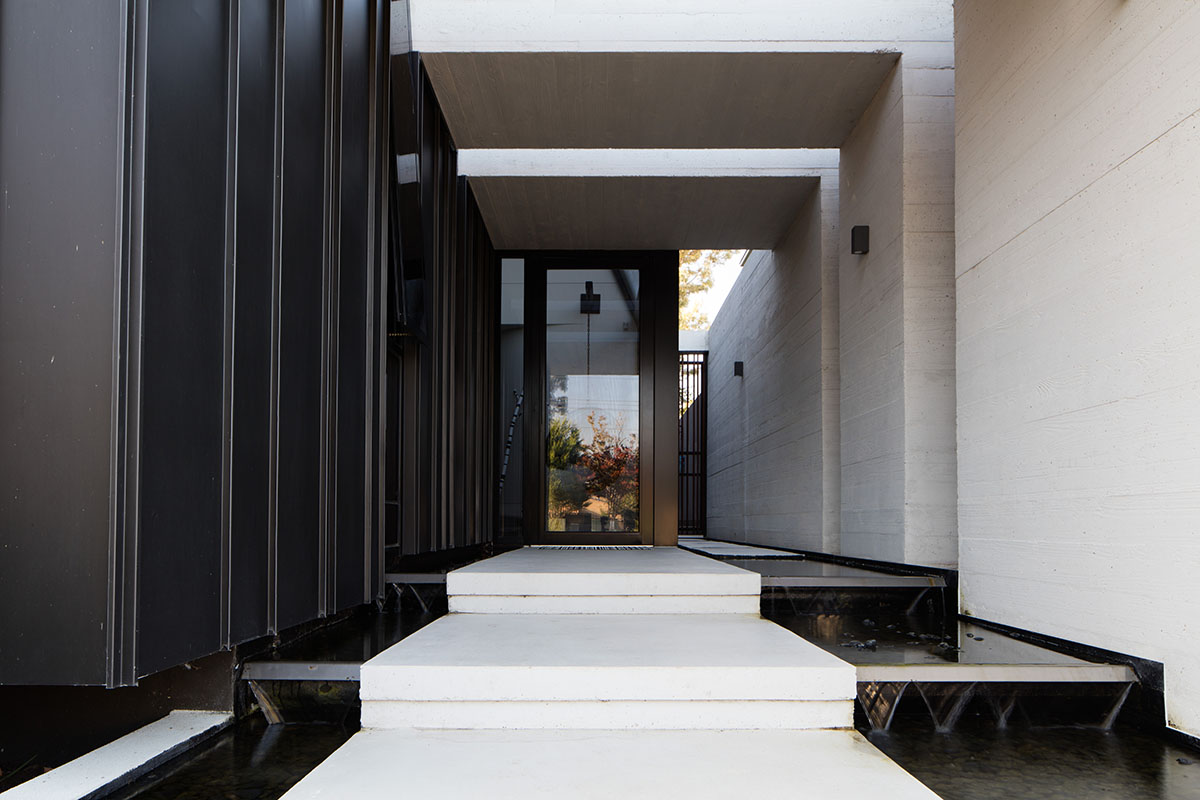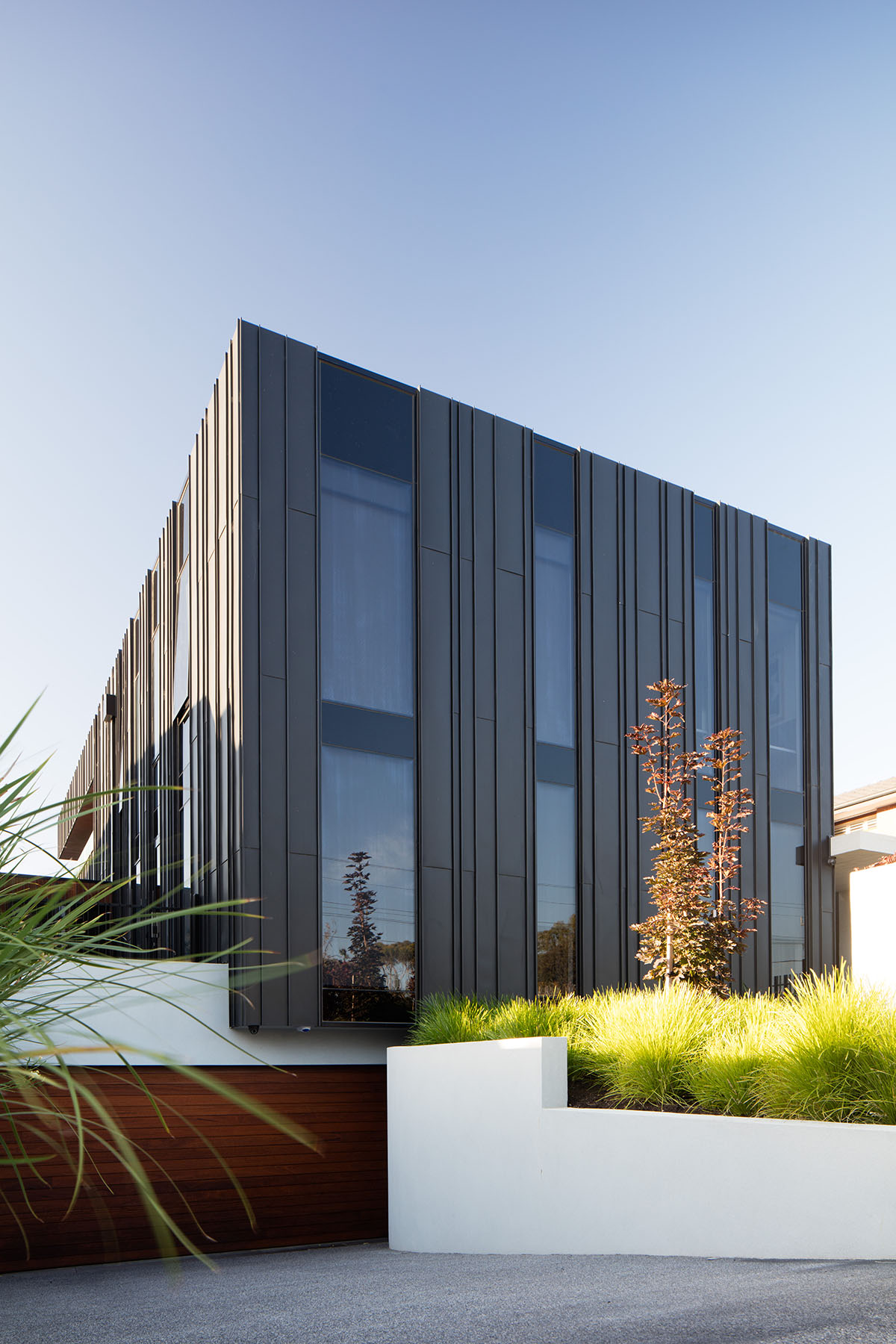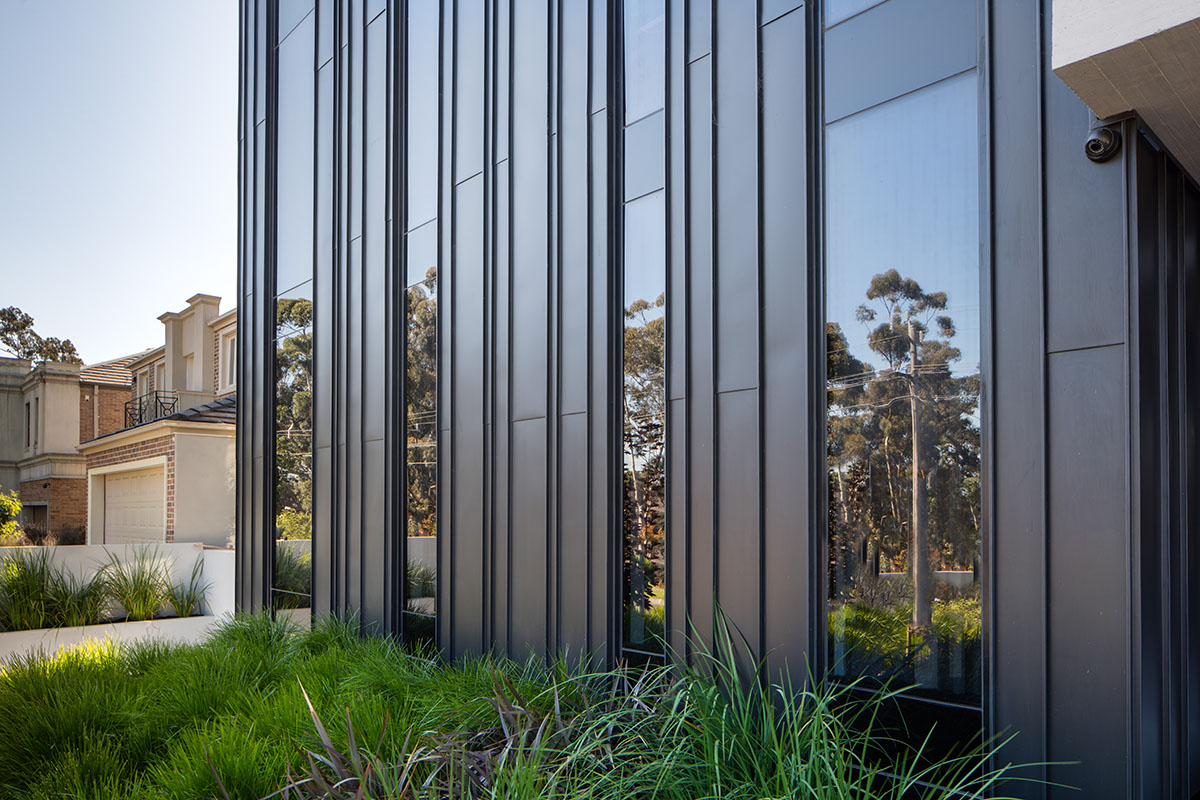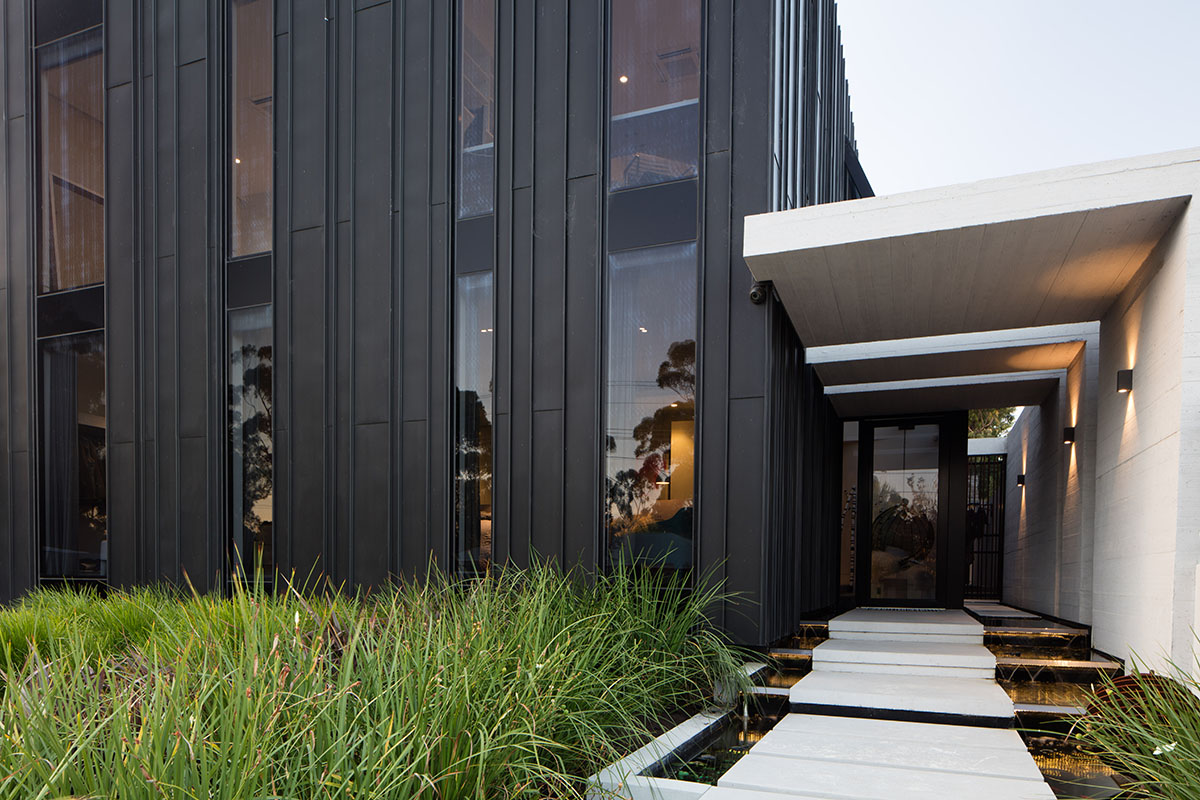 The natural and sustainable palette of zinc, timber and stone allows this home to sit proudly on its site. It is rich, both visually and texturally; understated, yet beautifully elegant. Most importantly the home encapsulates family living, providing inspiring spaces both internally and externally.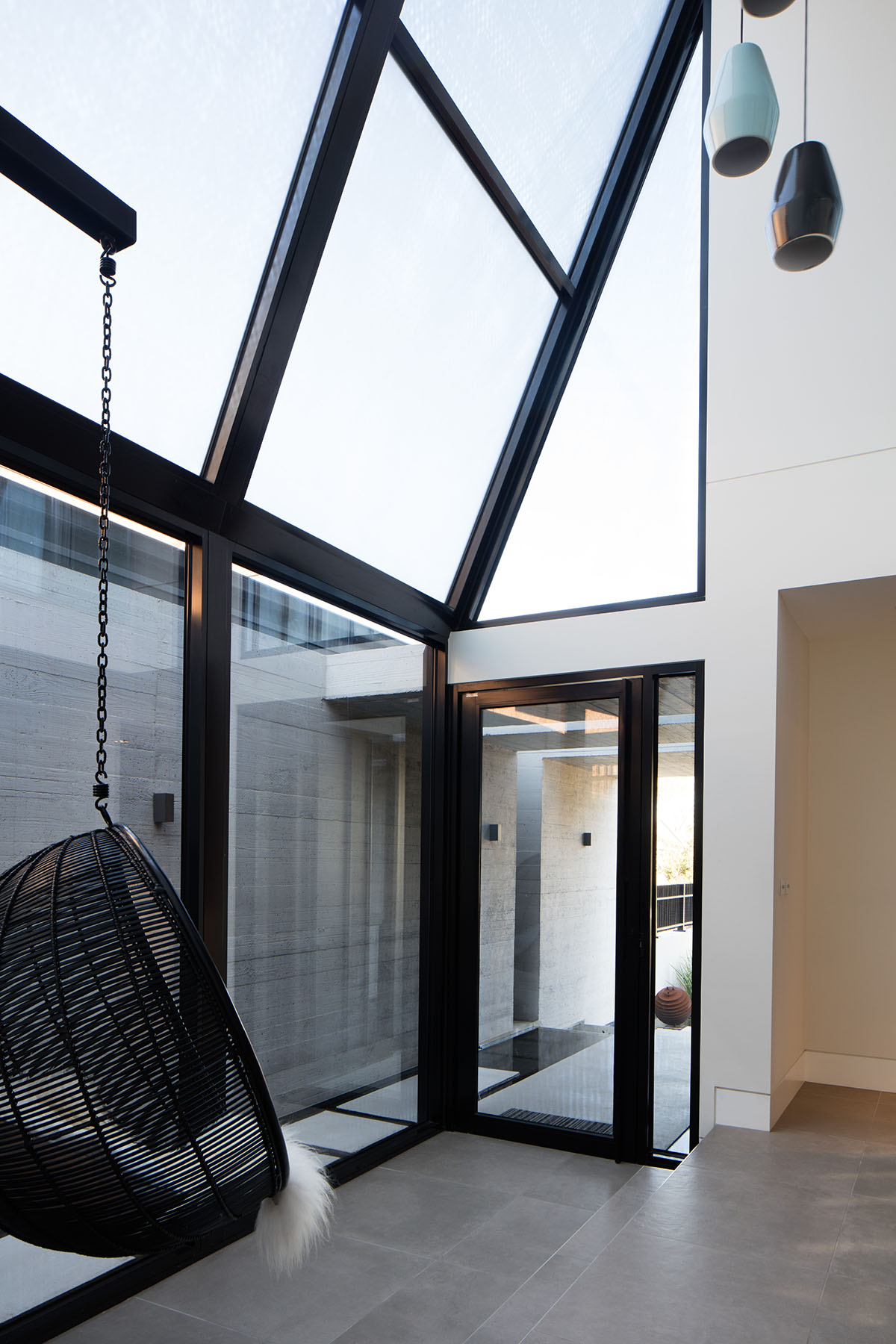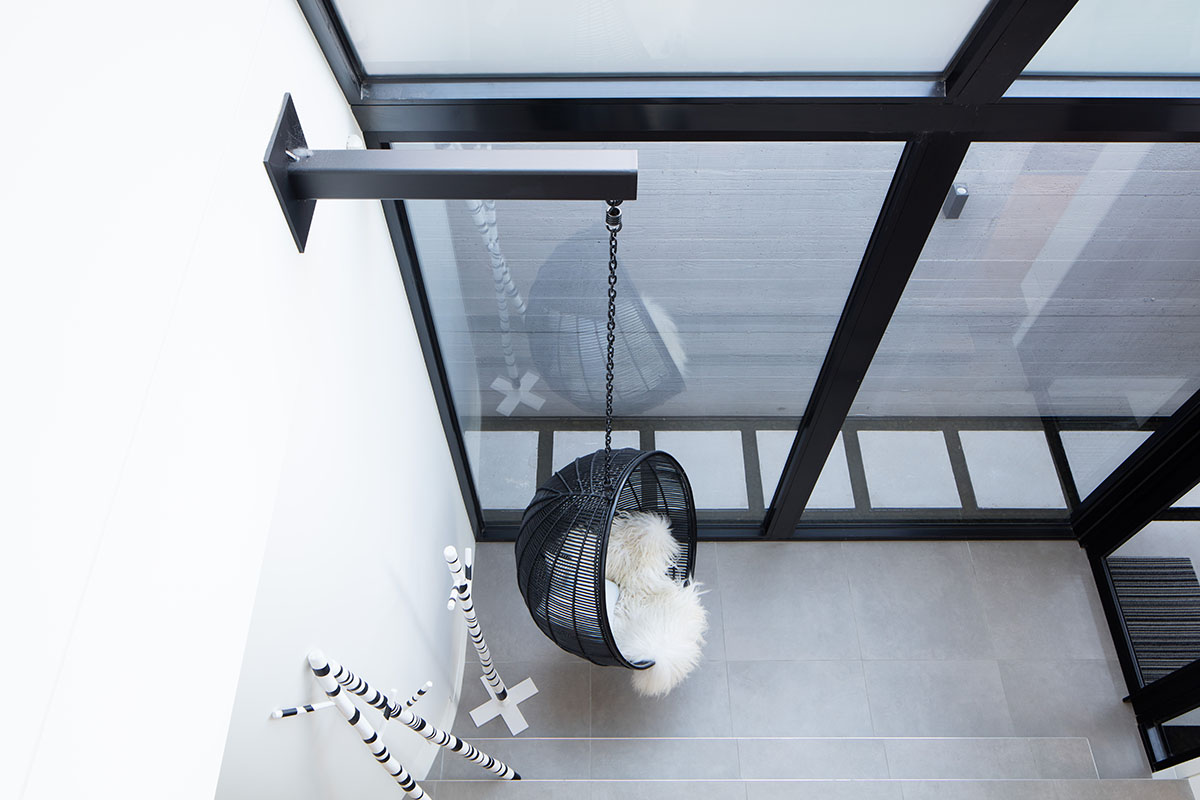 An atrium from the preceding entrance connects a series of spaces within the daylight-drenched home, reflecting a sense of calm and a retreat from the outside, while allowing more daylight to pass through all corners of the home. Levels are further emphasized in the form of varied ceiling heights that create a sense of distinction between functional spaces without restraining much of space brought by the open floor plan. Further interior works provide a strong collaboration between light and dark fixtures that reflect the house's elemental theme.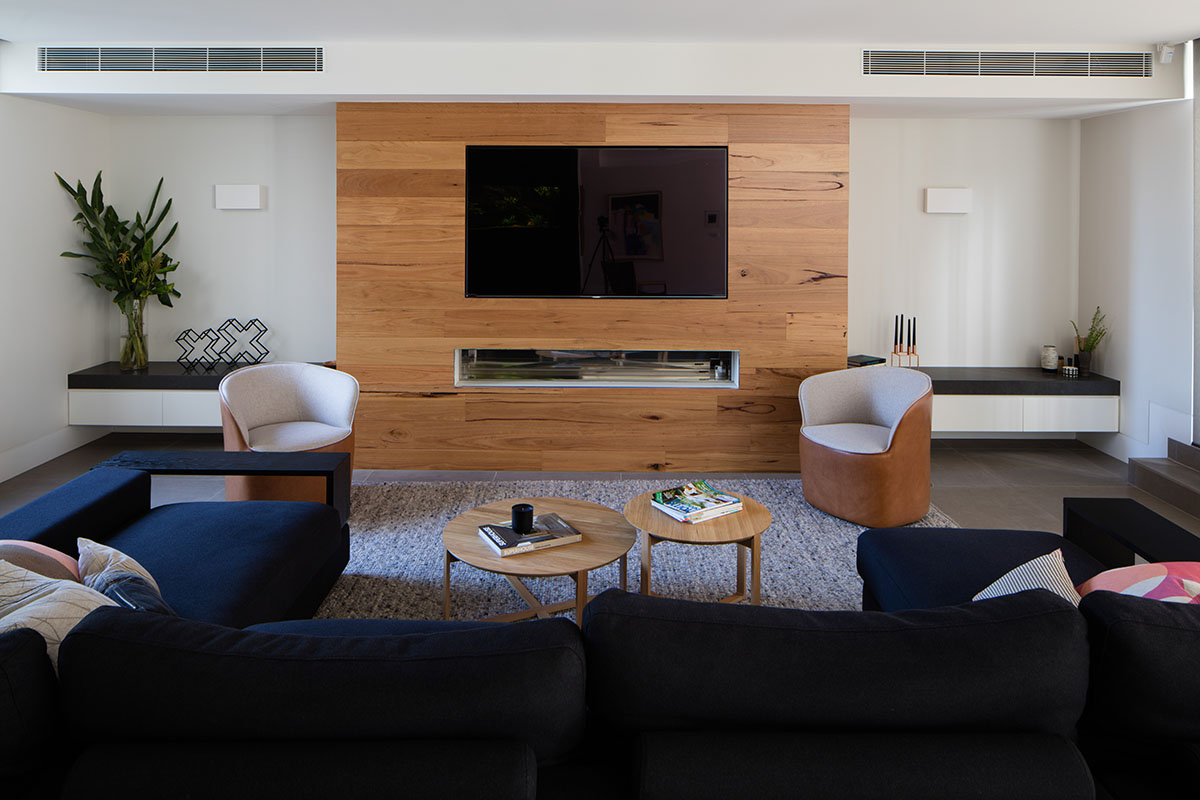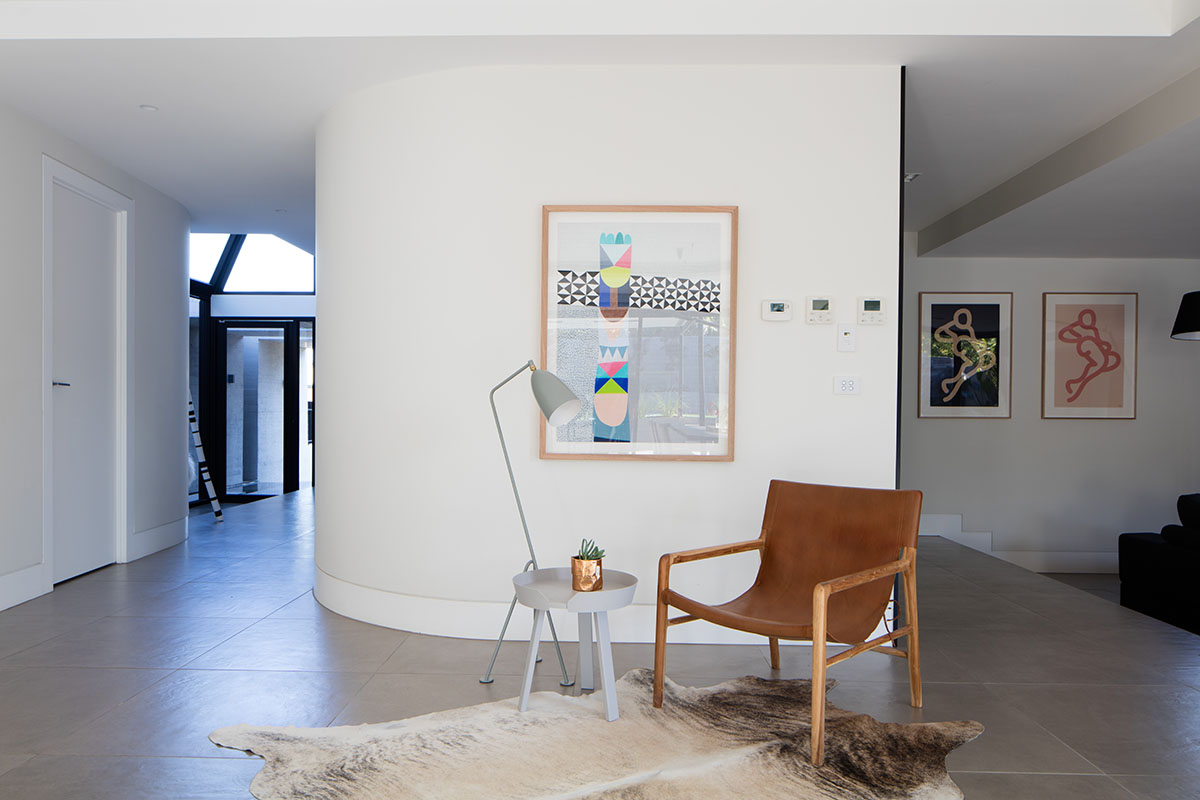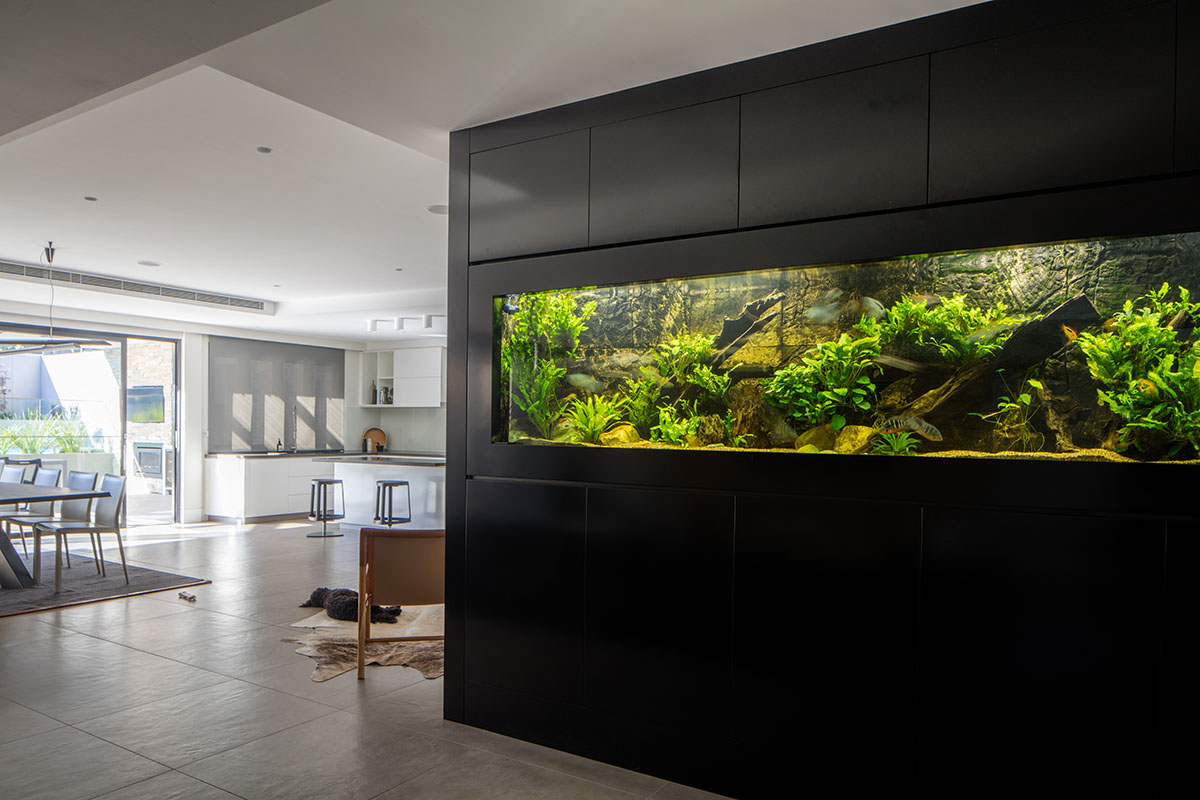 There's that inbuilt aquarium we mentioned earlier! We didn't make that up.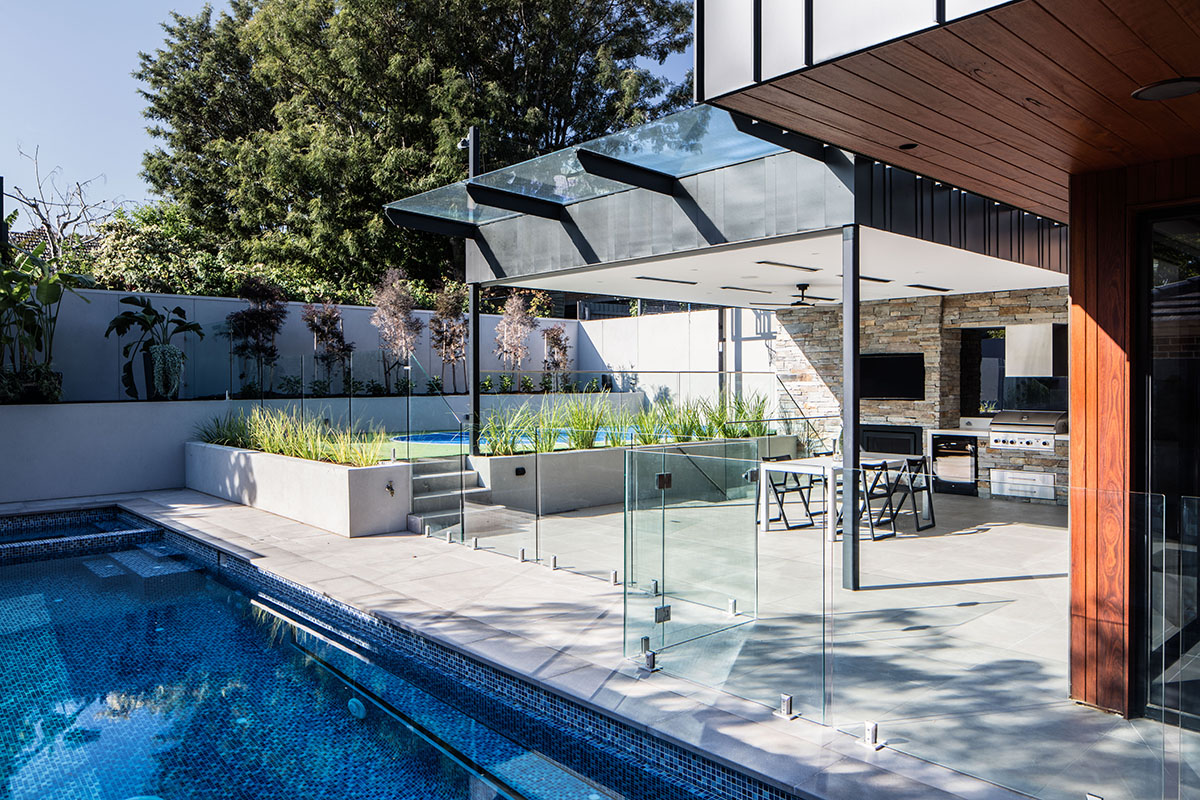 The playfulness of the rear elevation is a surprising contrast to the front; a deep overhang to the balcony provides a comfortable position to overlook the multitude of activities in the garden. Also, that set up has pool party written all over it!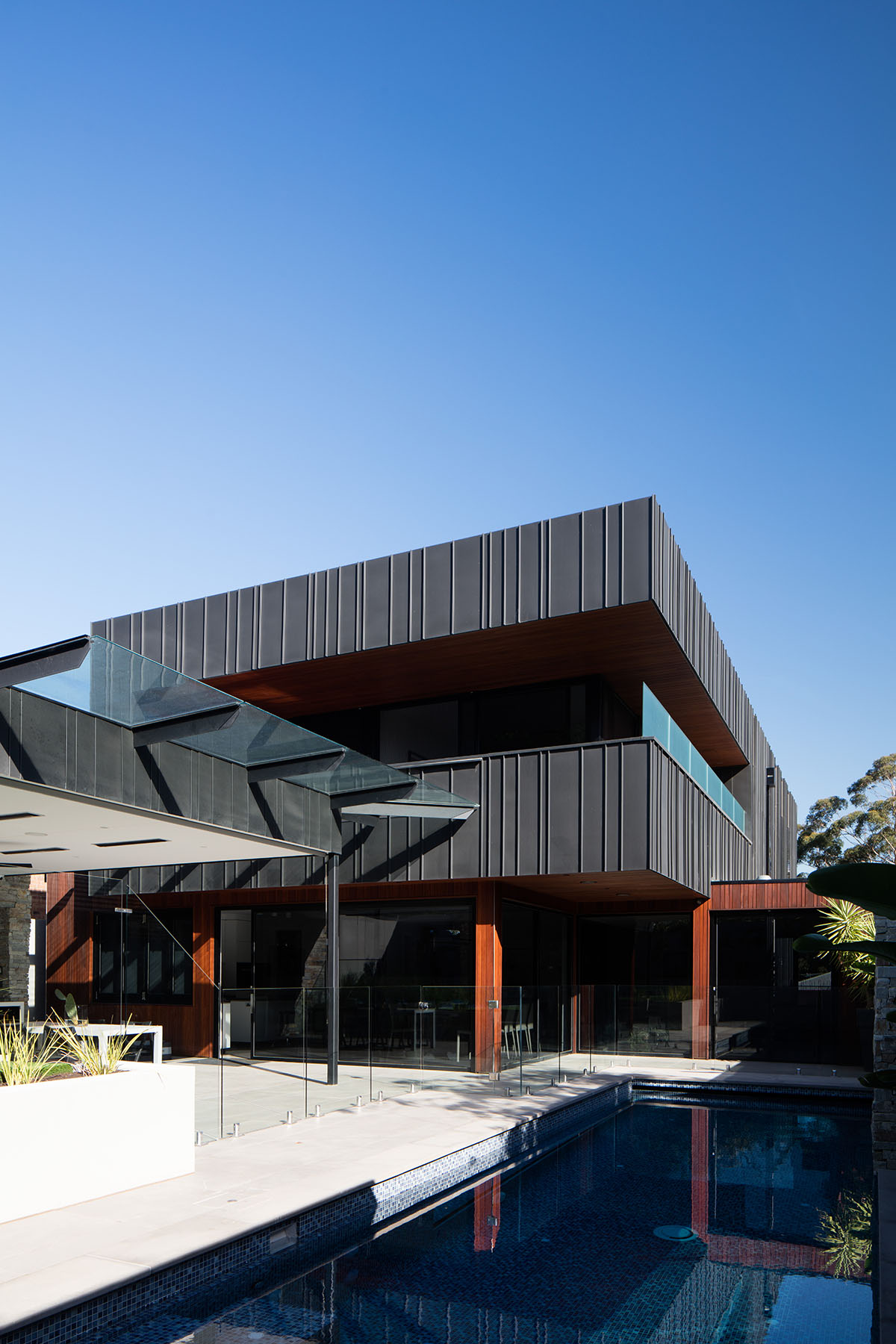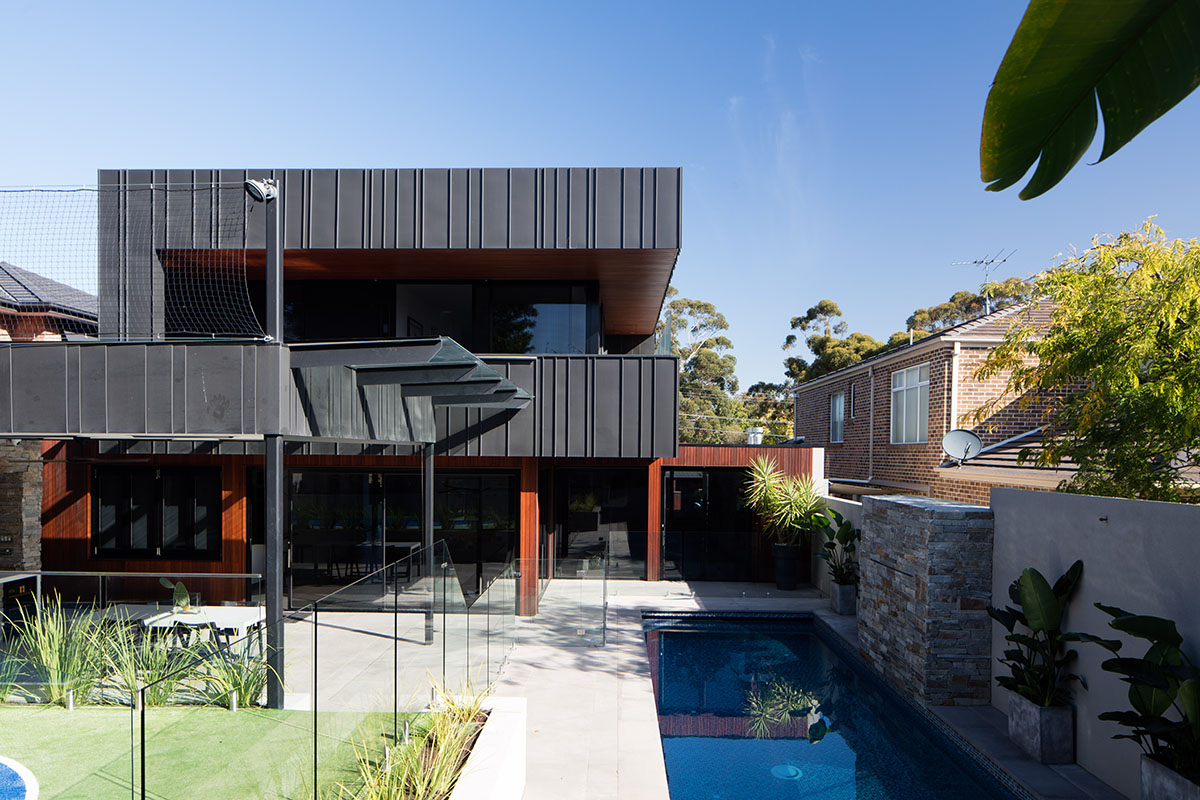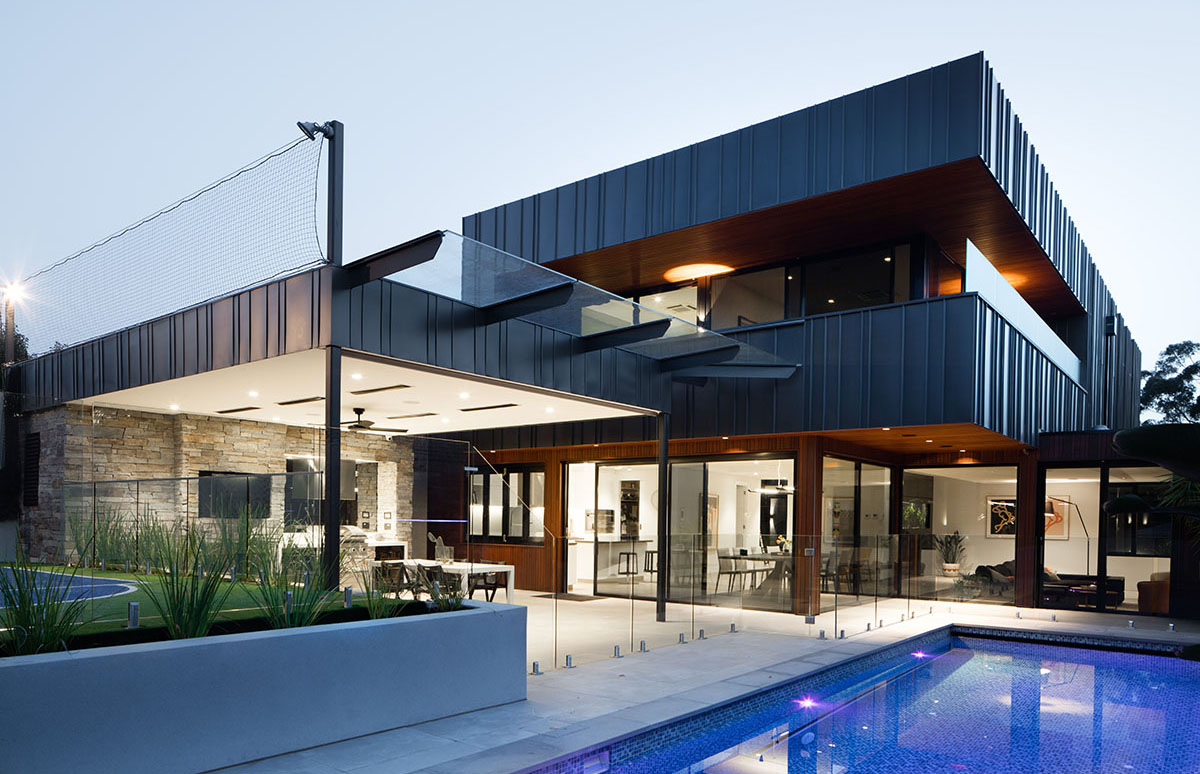 The Plumbers House is a massive statement, but is proud of it. It seems this house has been built and designed for a family that loves life and you know what? With a home like this, I don't blame them!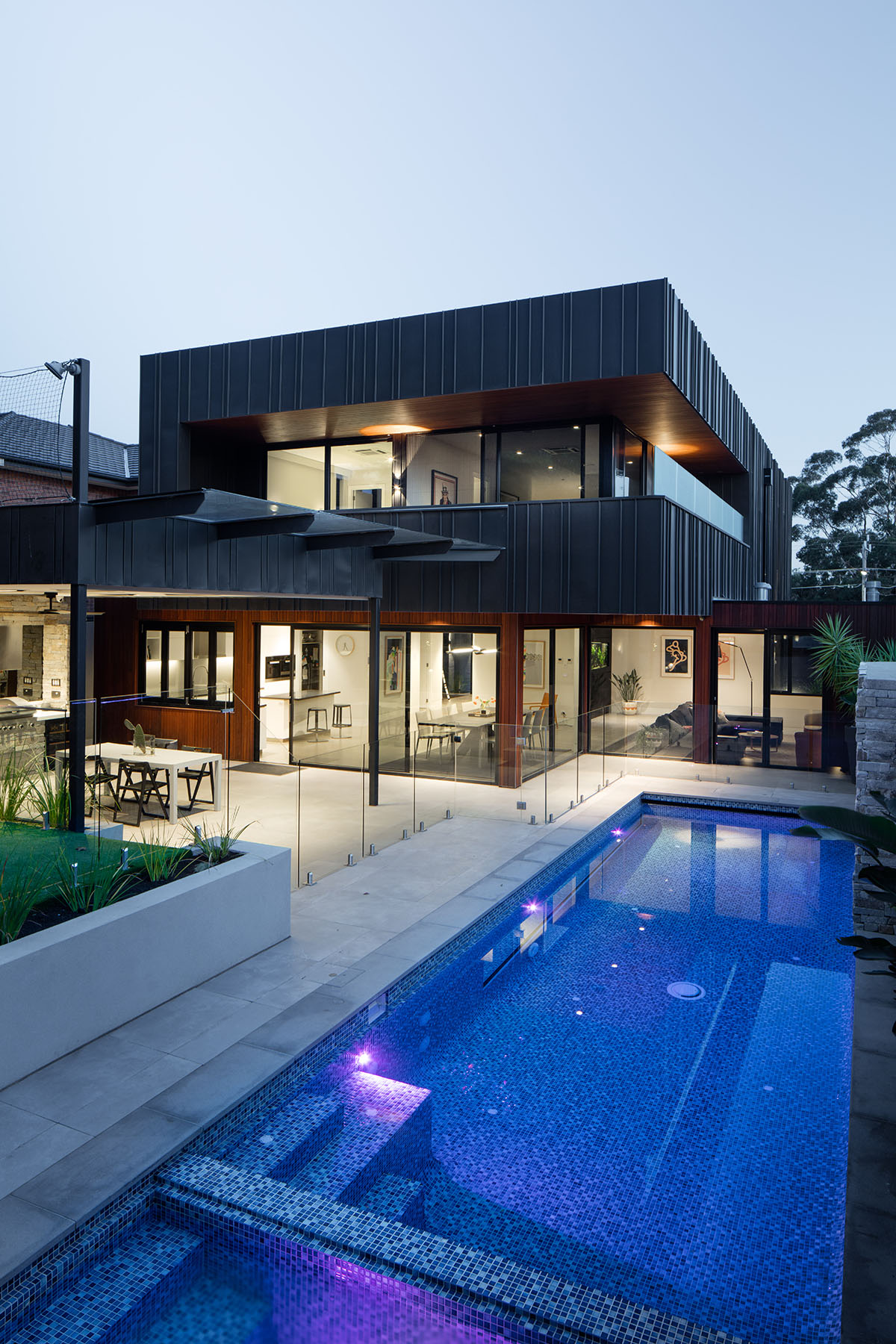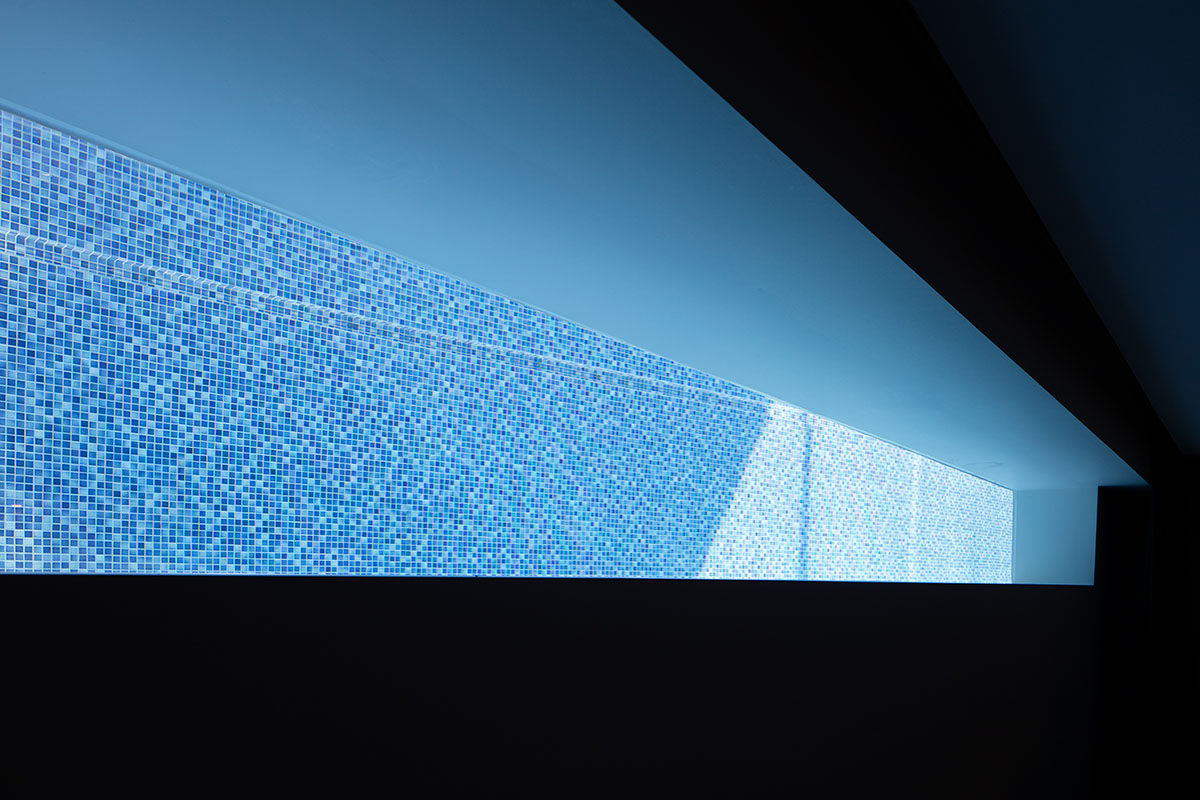 Photography by Nic Granleese.