Don't let the seemingly humble facade of this home deceive you. The James Street house by K2LD Architects and Interiors in Northcote, Melbourne aims to design a setting that provides both the space for a passion for cooking and entertaining. Situated on a hill amongst an extensive mix of pristine Edwardian houses, mansions of yesteryear and newer complexes, the owners were conscious that their new, well-placed house on the hill would complement their neighbouring streetscapes.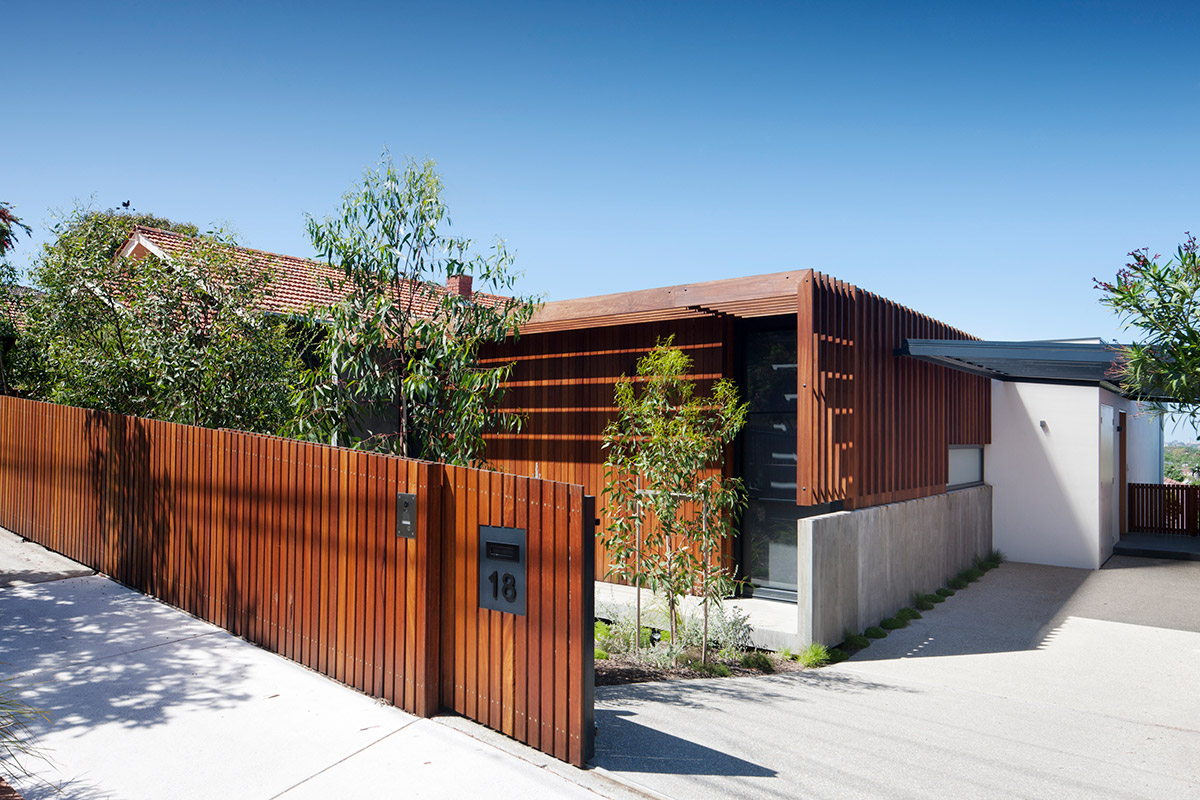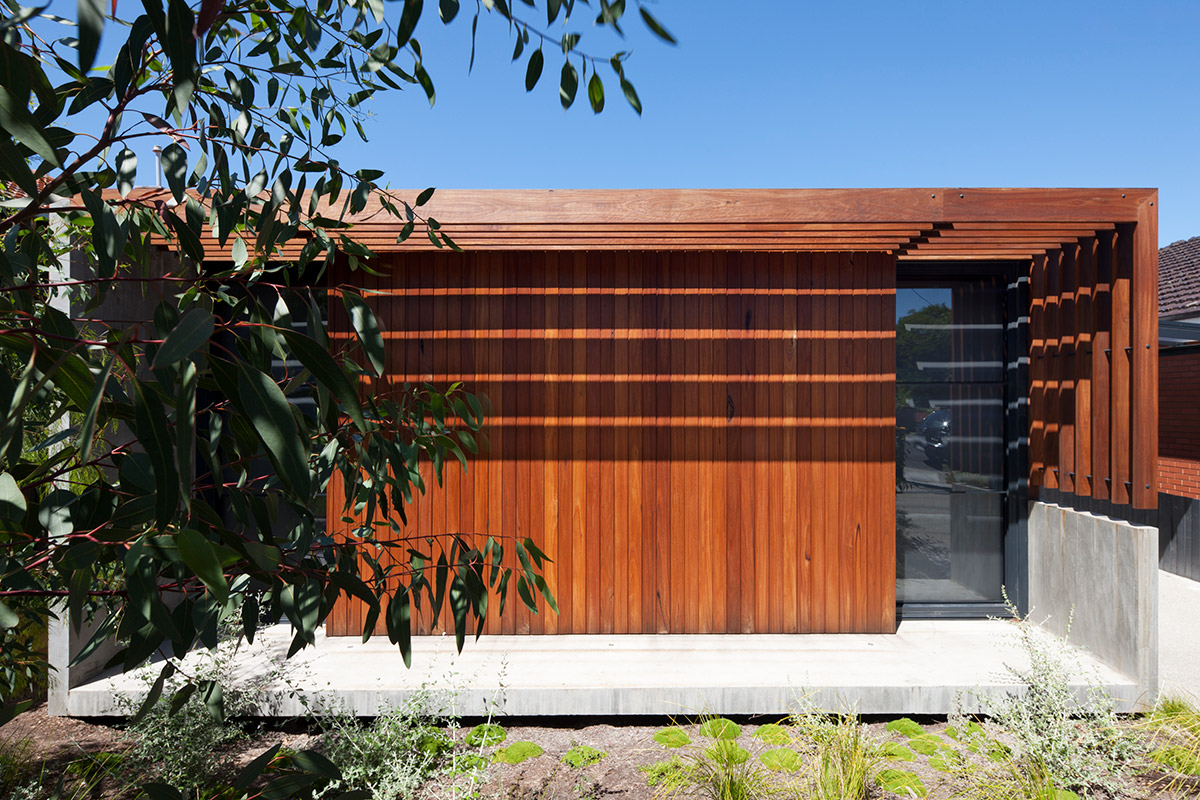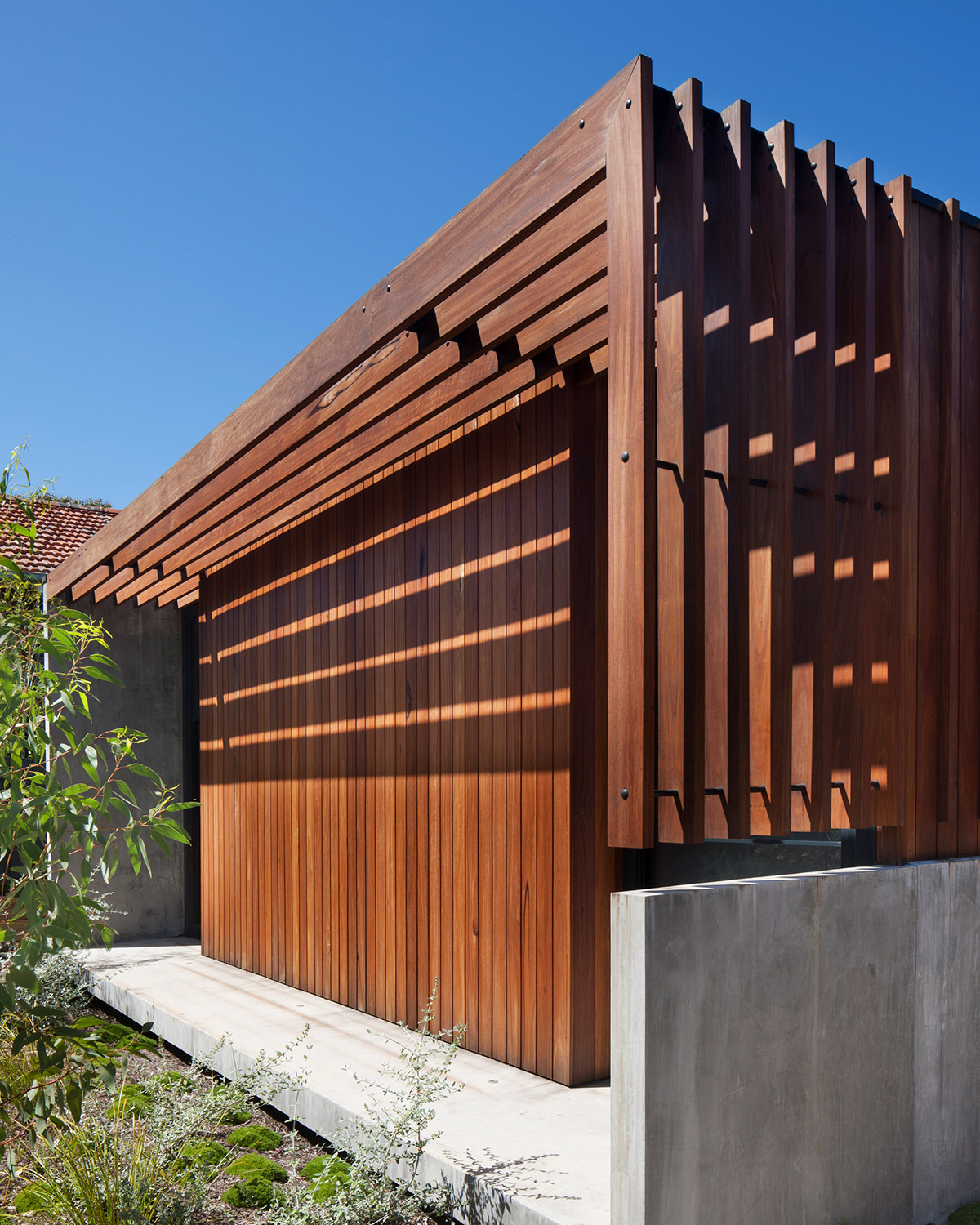 The dilemma faced with the narrow, sloping, south-facing site was one of the key challenges that the team had to crack. The site's sudden fall from street front  was at first seen as a restraint but was immediately addressed and converted into an opportunity to playfully engage with the internal scale and for the team to take full advantage of uninterrupted views to the south. This context unfurled an unconventional site with the ability to embed their own home-theatre and wine cellar, where no natural light was desired, in the hillside.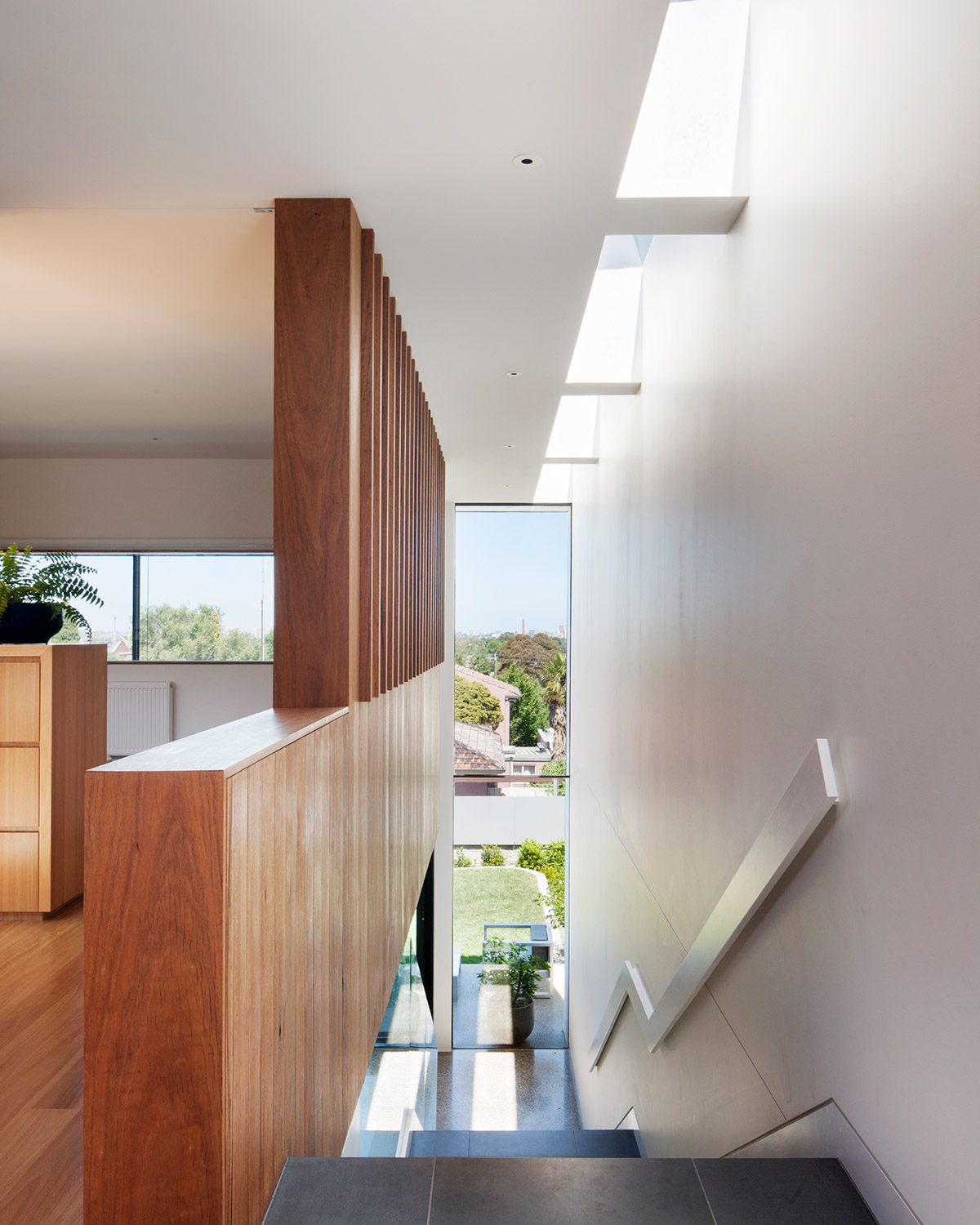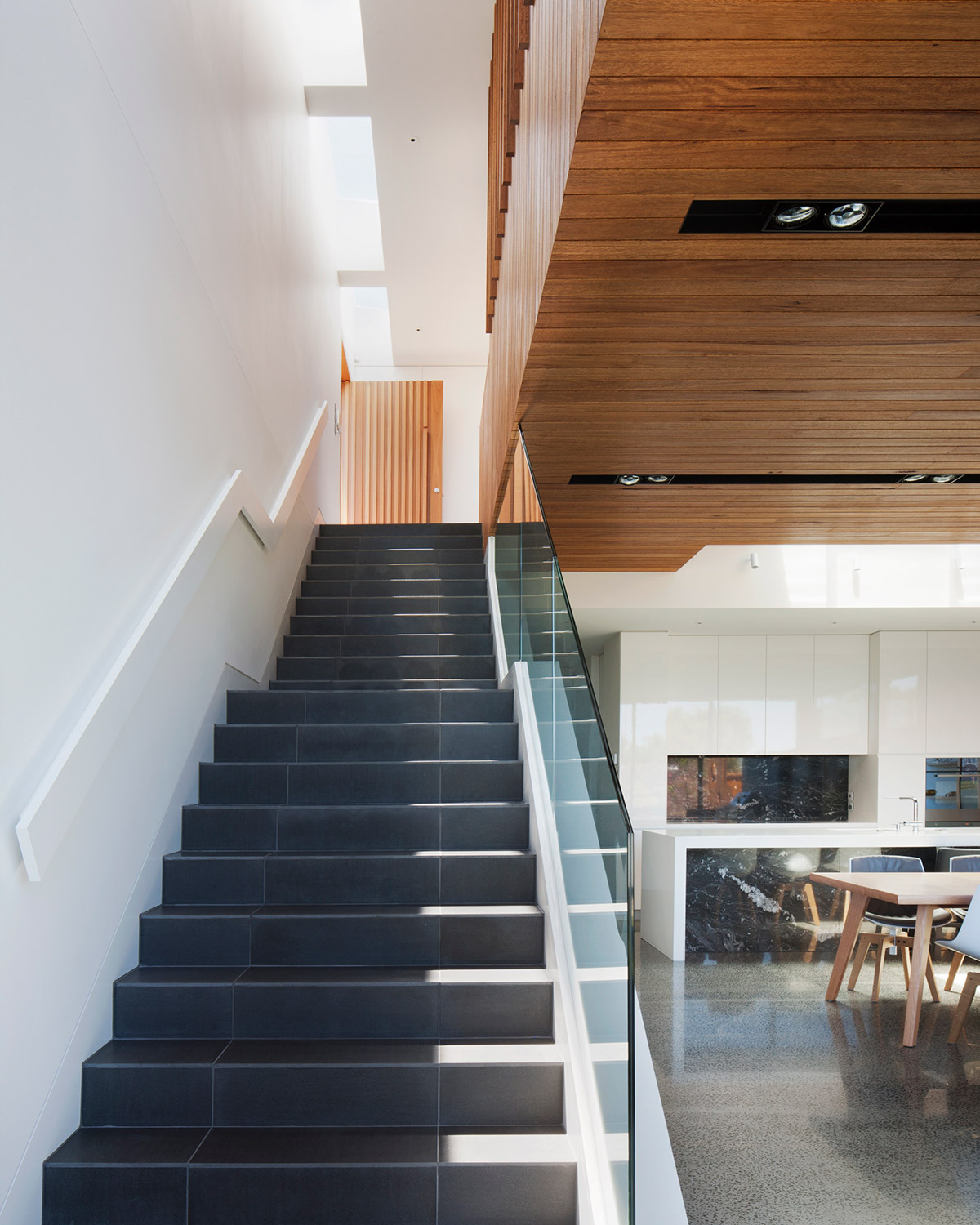 The design scheme of this modern four-bedroom family abode also focuses on getting natural light to flood into the interiors of the home. Australian materials were predominantly used to set the scene for its owners' passion for hosting and cooking. In the living area, the space features timber wall cladding, polished concrete floor, stair skylights, and contemporary furniture with simple and muted colour palettes.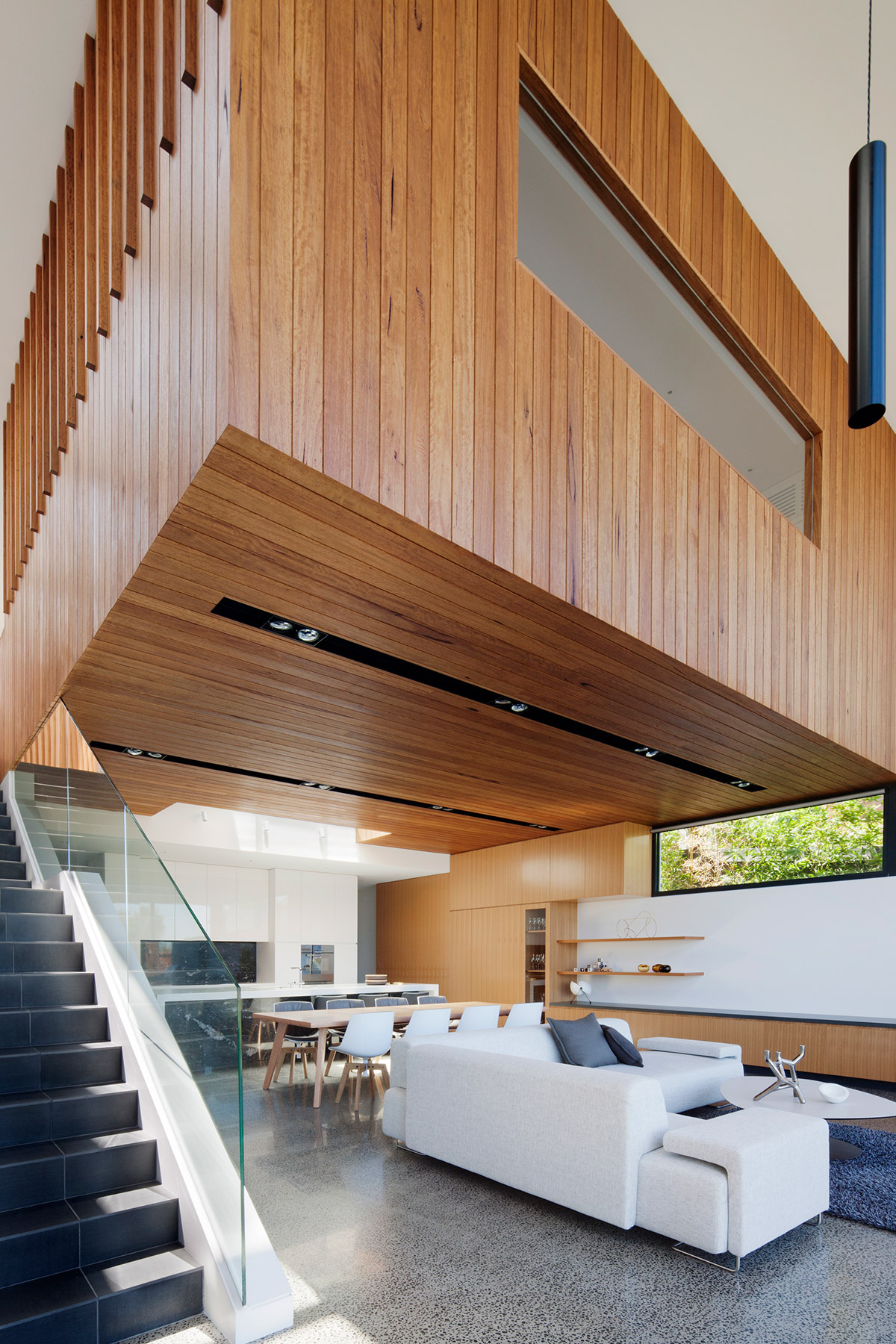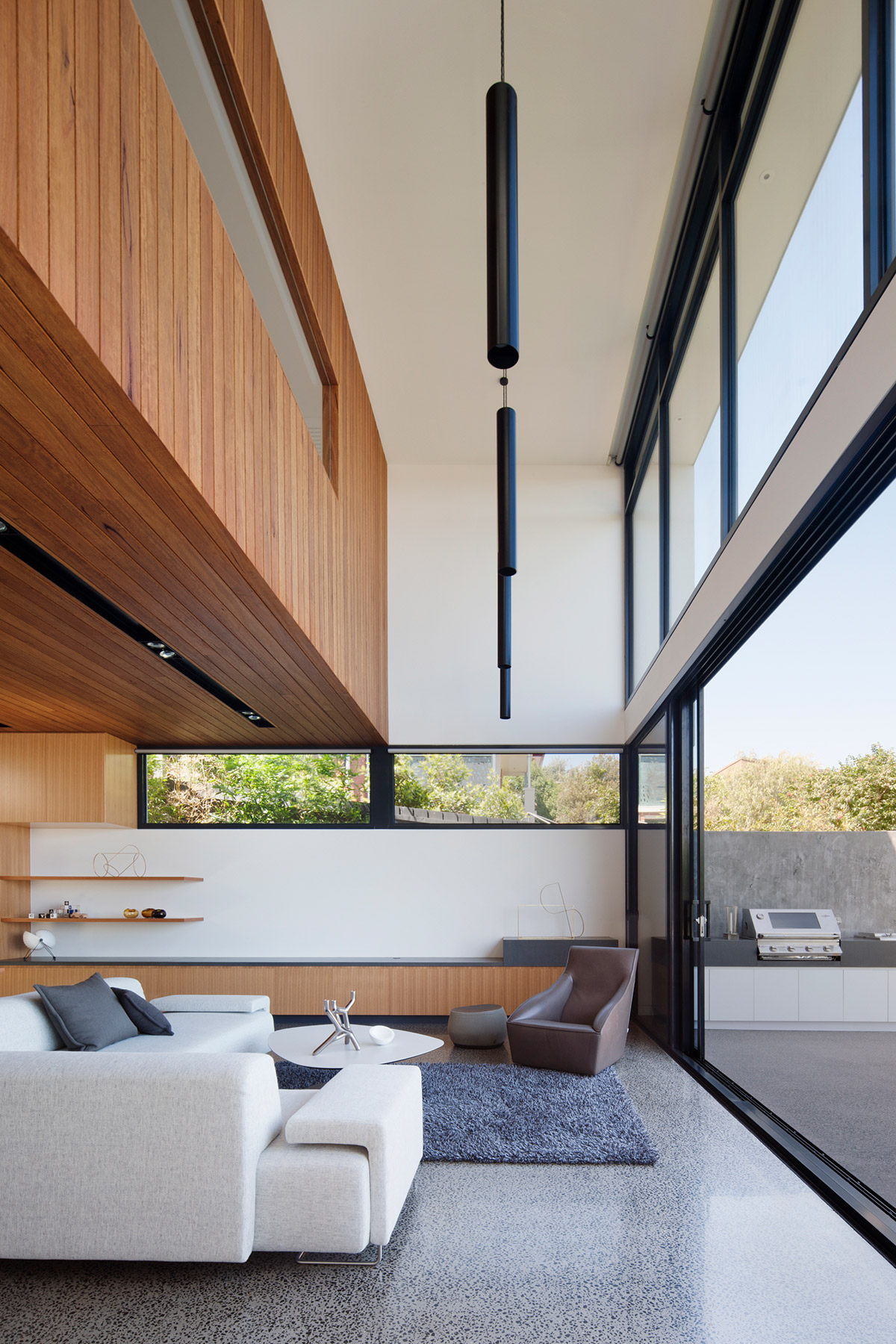 "The new form is subtle and unassuming with restraint exercised heavily throughout to allow for moments of simplicity, with panoramic views given the space to speak for themselves. Inspired by the verandah-fronted vernacular of the existing structure, we responded with a humble, low-lying street frontage in which soaring, light-filled living spaces are cleverly concealed beyond the front door." – K2LD Architects and Interiors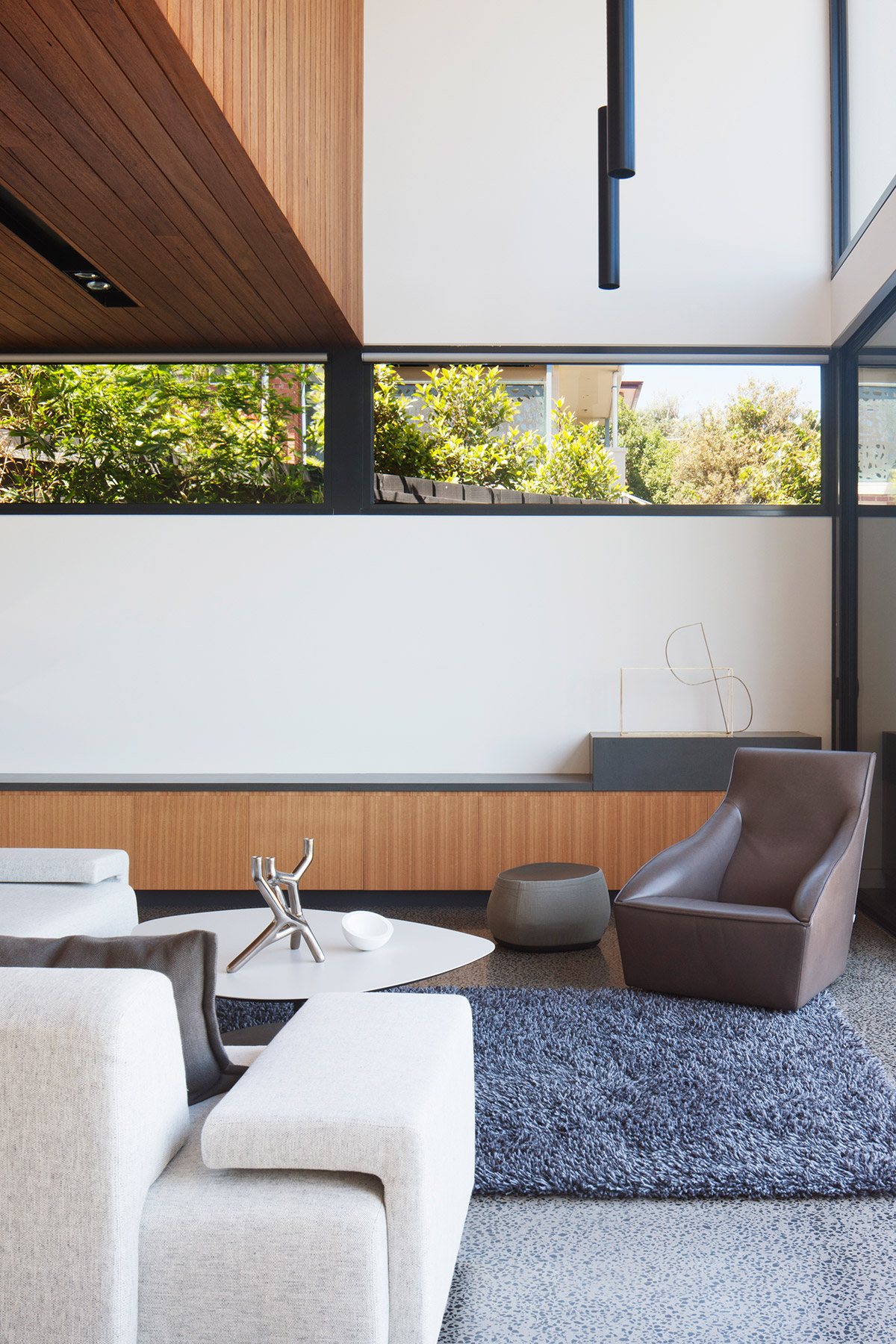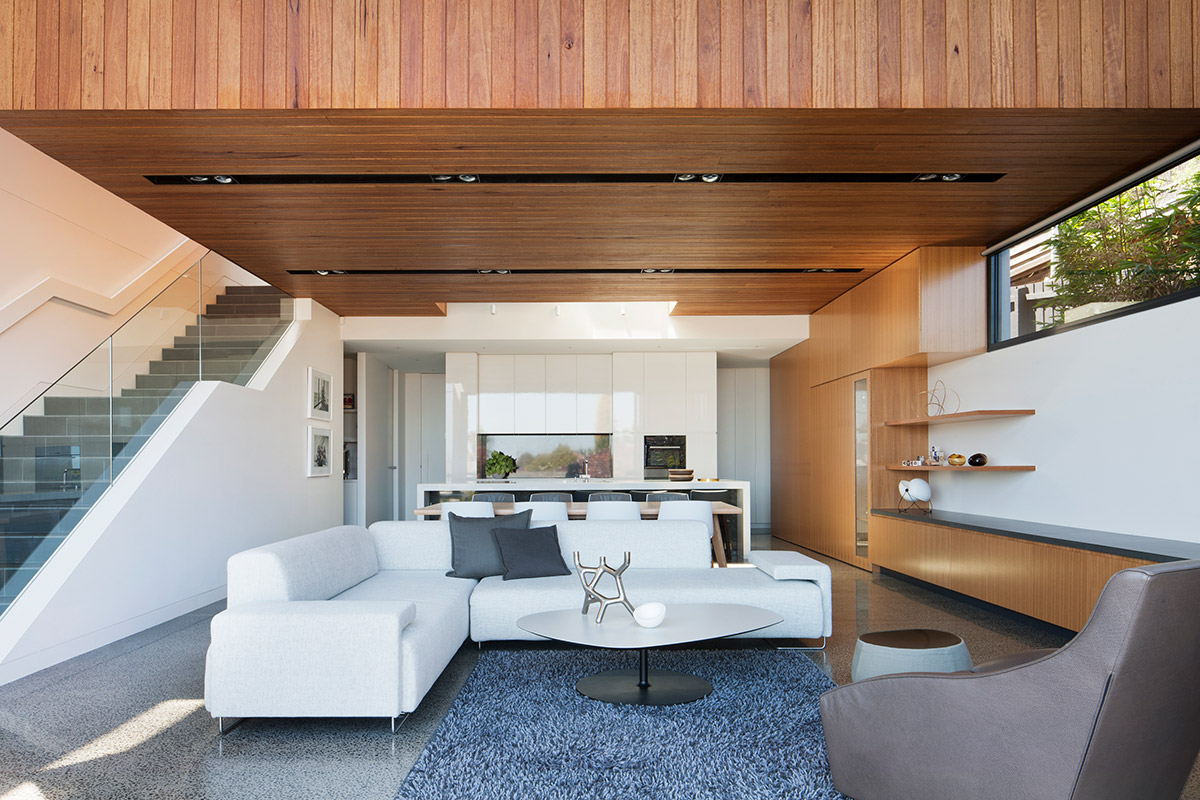 The living area also beautifully opens up to the backyard which serves as a great spot for entertaining guests with relaxing, uncrowded space all around the background. This flawless connection between the living area and entertainment spaces makes it a perfect paradise for the client's family.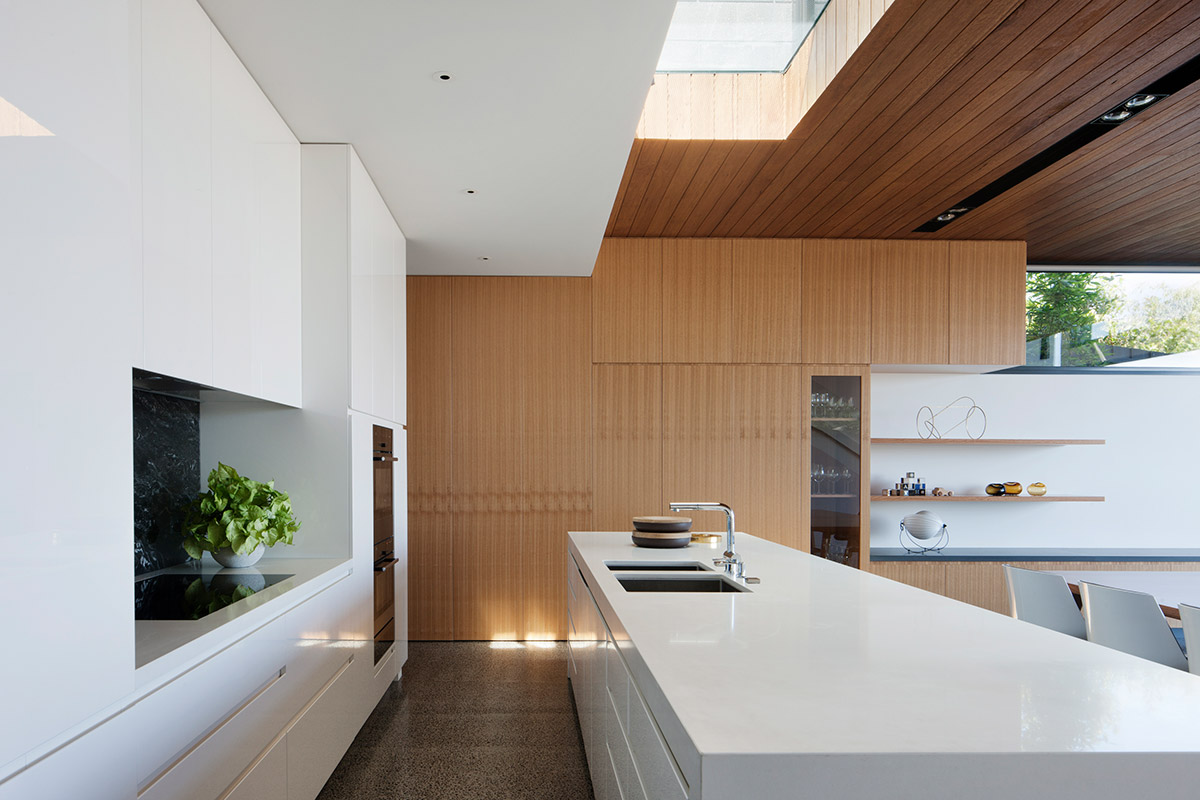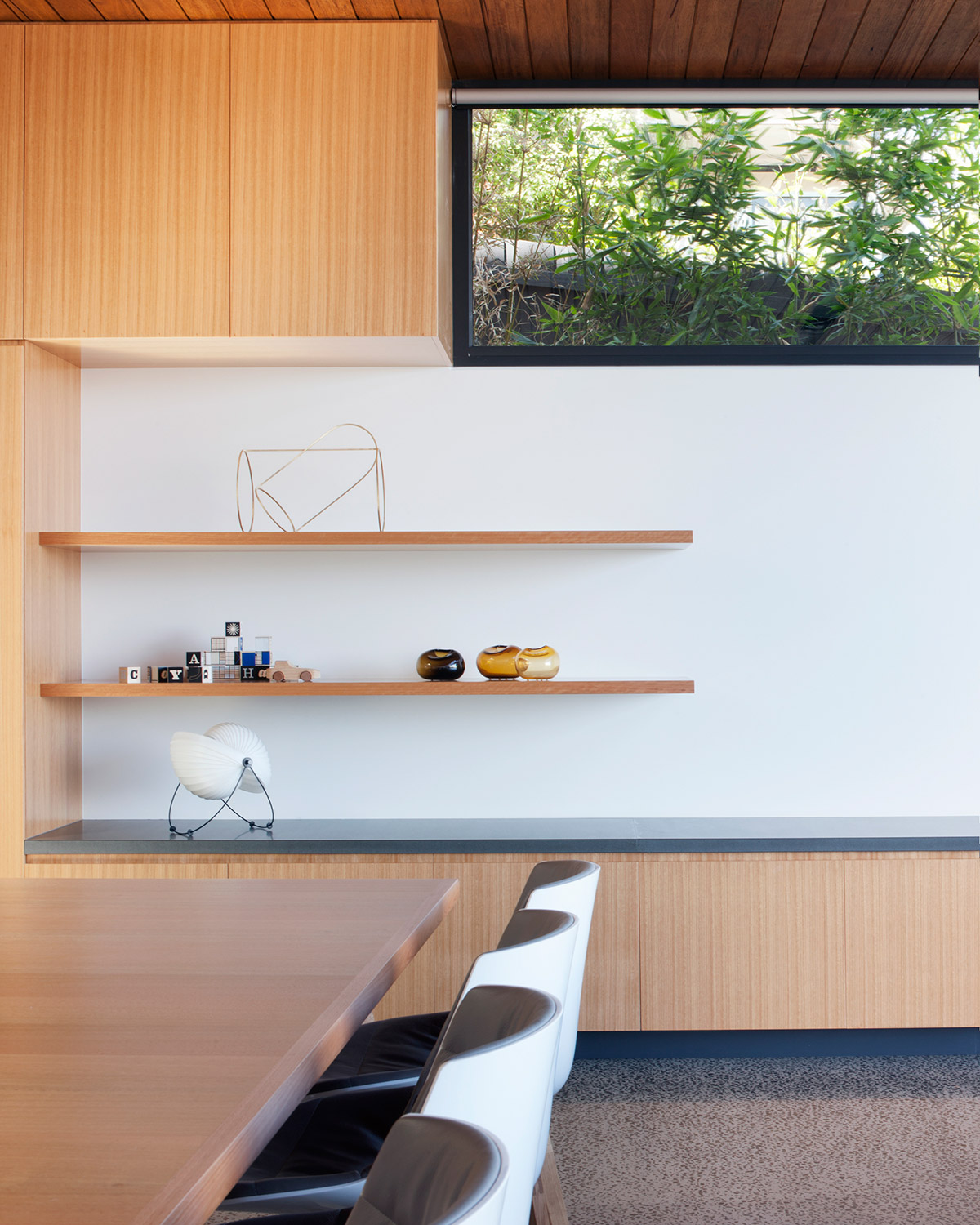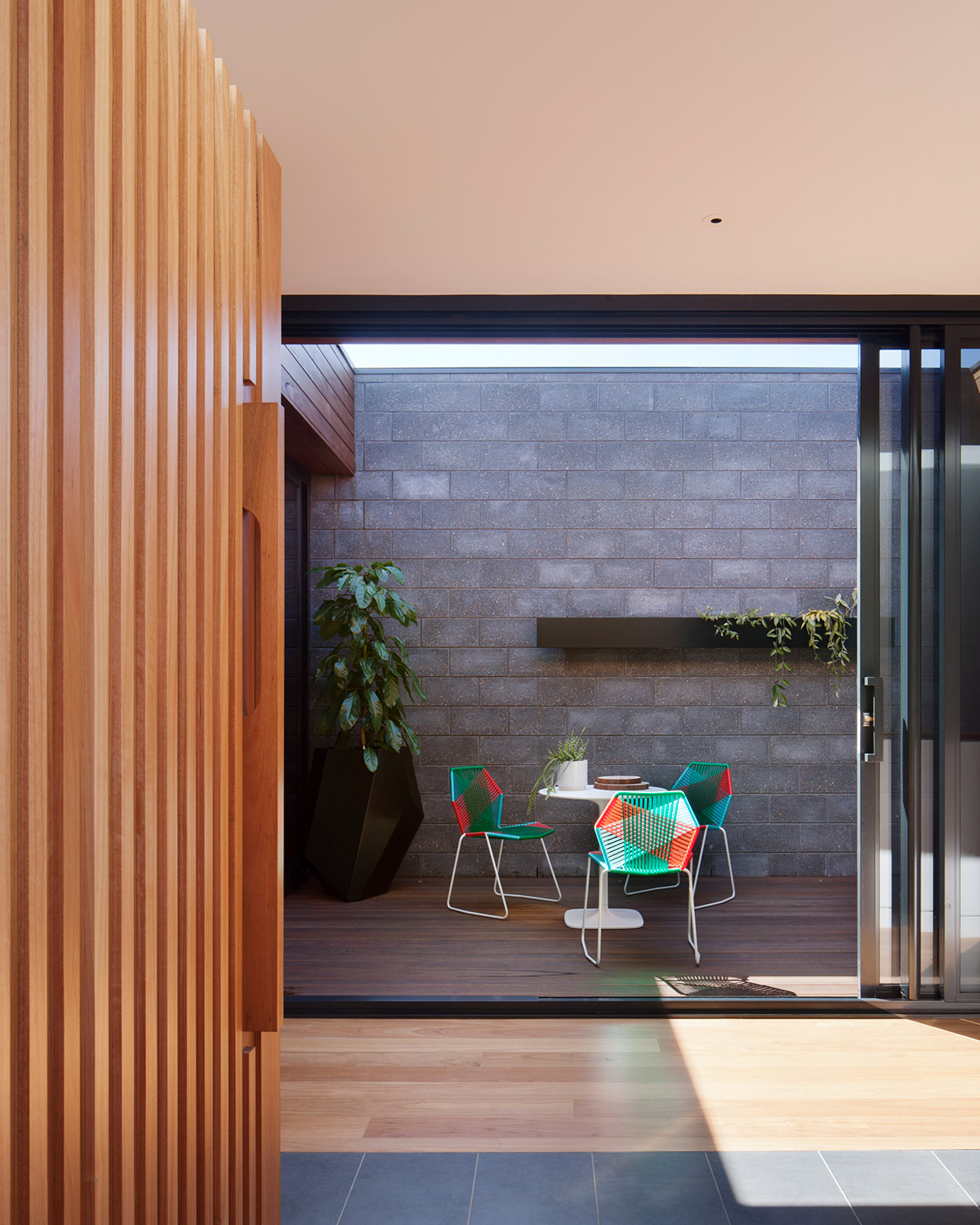 All the structural elements, arrangements, finishes and interior design elements haven't only become a background of the owner's hobby, but also their families' daily life. Other features include energy efficient LED lighting, PV cells, solar coupled hydronic heating, domestic hot water, and thermal insulation along with mostly natural materials utilised throughout the home.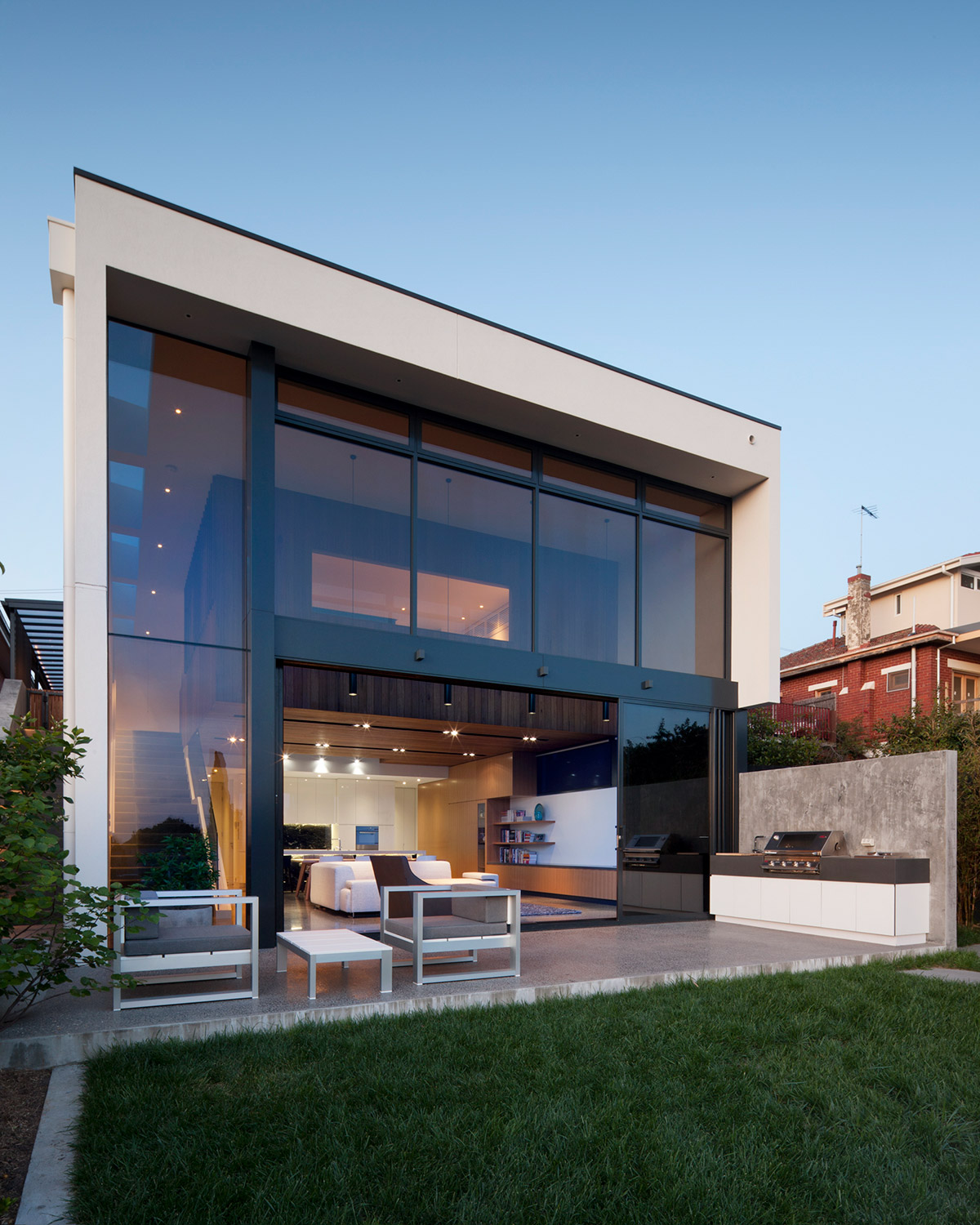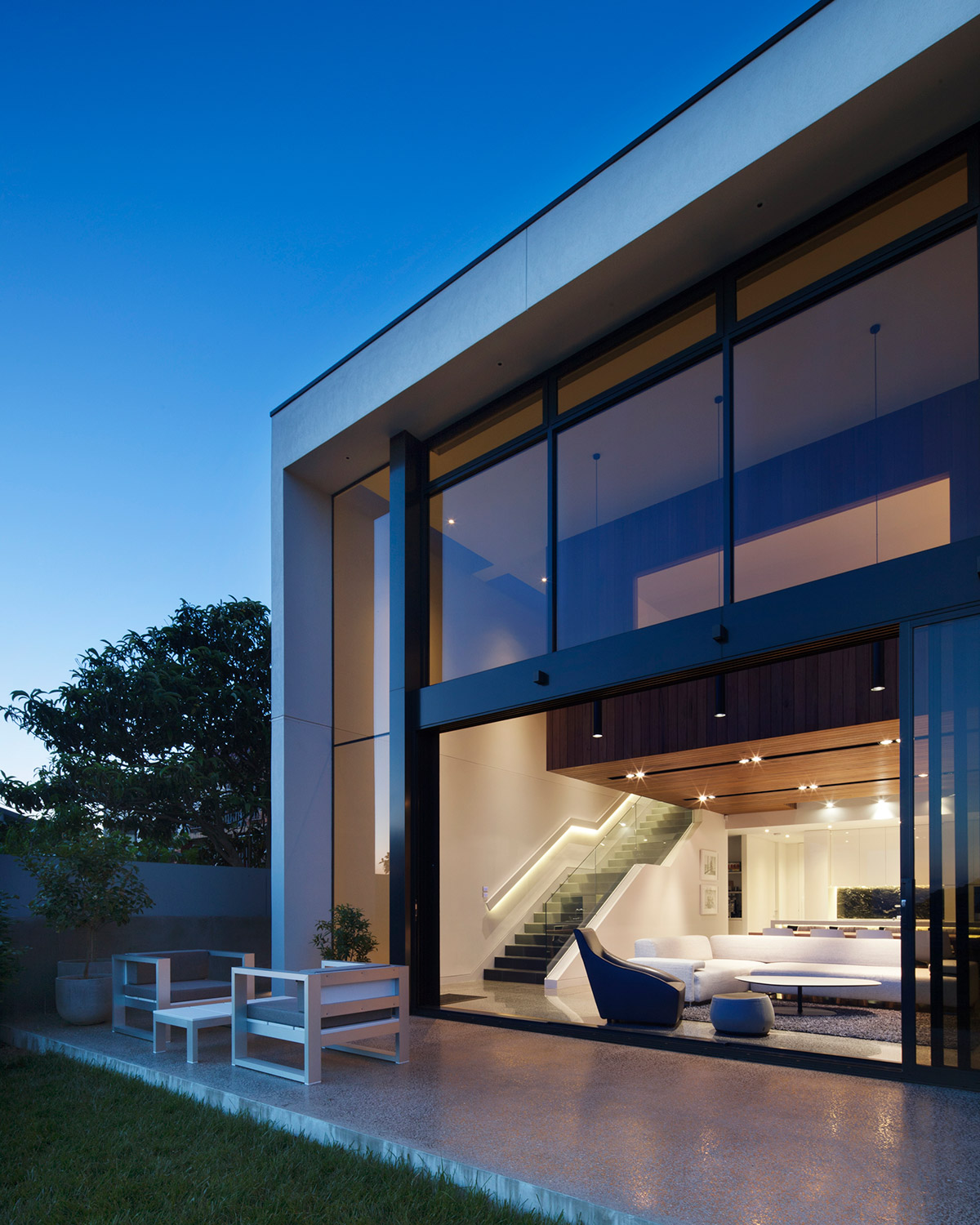 This new build by K2LD Architects and Interiors does not only offer sweeping views across Northcote's rooftops to the Melbourne CBD, but also highlights a timeless aesthetic and functionality to this Northcote hill house to cater the clients' enthusiasm towards entertaining and cooking, both of which they definitely achieved.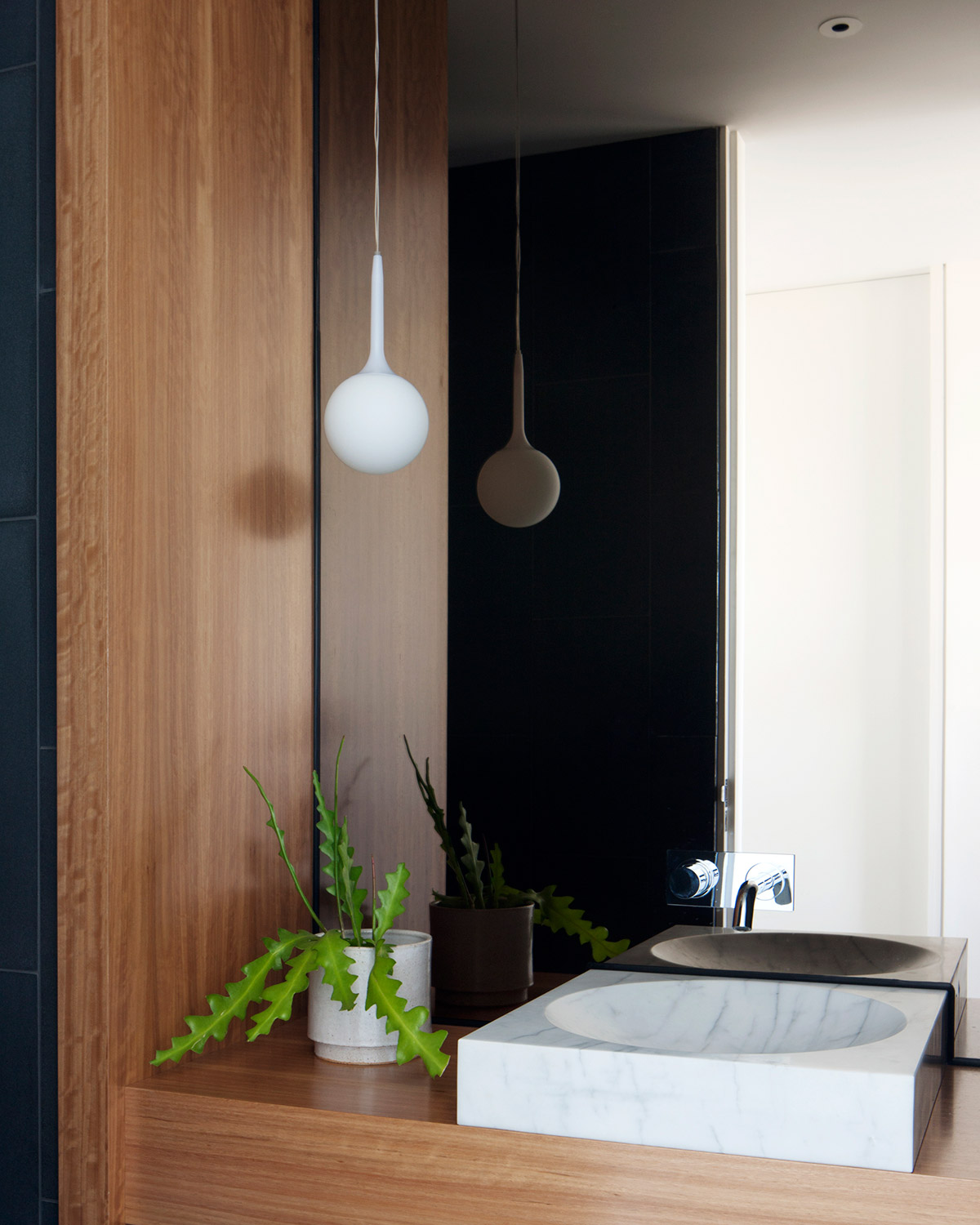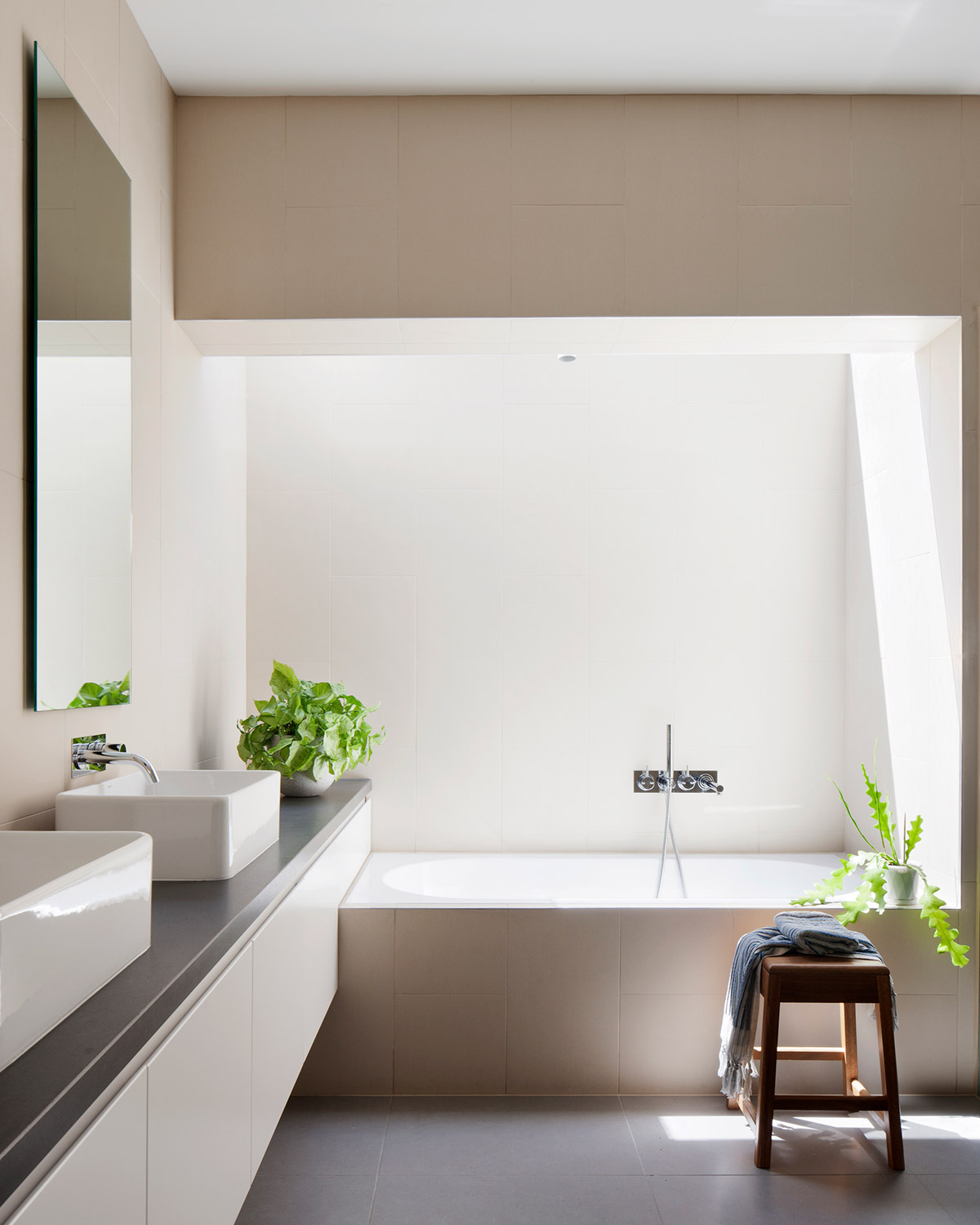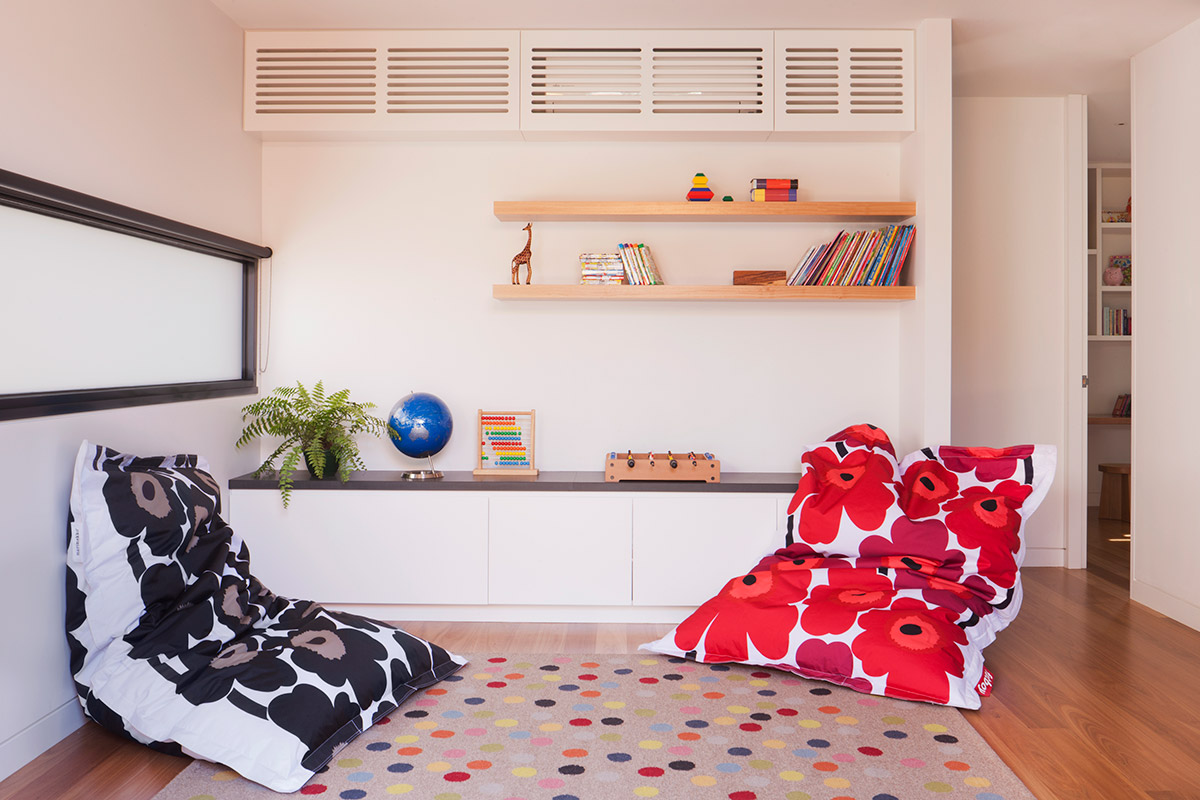 House Project: James St
Architect: K2LD Architects and Interiors
Location: Northcote, Melbourne, Australia
Type: New Homes
Photography: Shannon McGrath