You don't need to be a breakfast person to enjoy this rich bowl of porridge! The Creamy Millet Porridge with Honey-Roasted Figs and Almond & Seed Toffee from The Beauty Chef Cookbook by Carla Oates is a perfectly healthy way to start the day and can be taken not only as an easy breakfast meal, but also as a snack or however you wish! Just toss some of your favourite seeds and honey roasted figs then you're good to go. Because when it comes to porridge, there is only one rule: there are no rules! Now onto the recipe..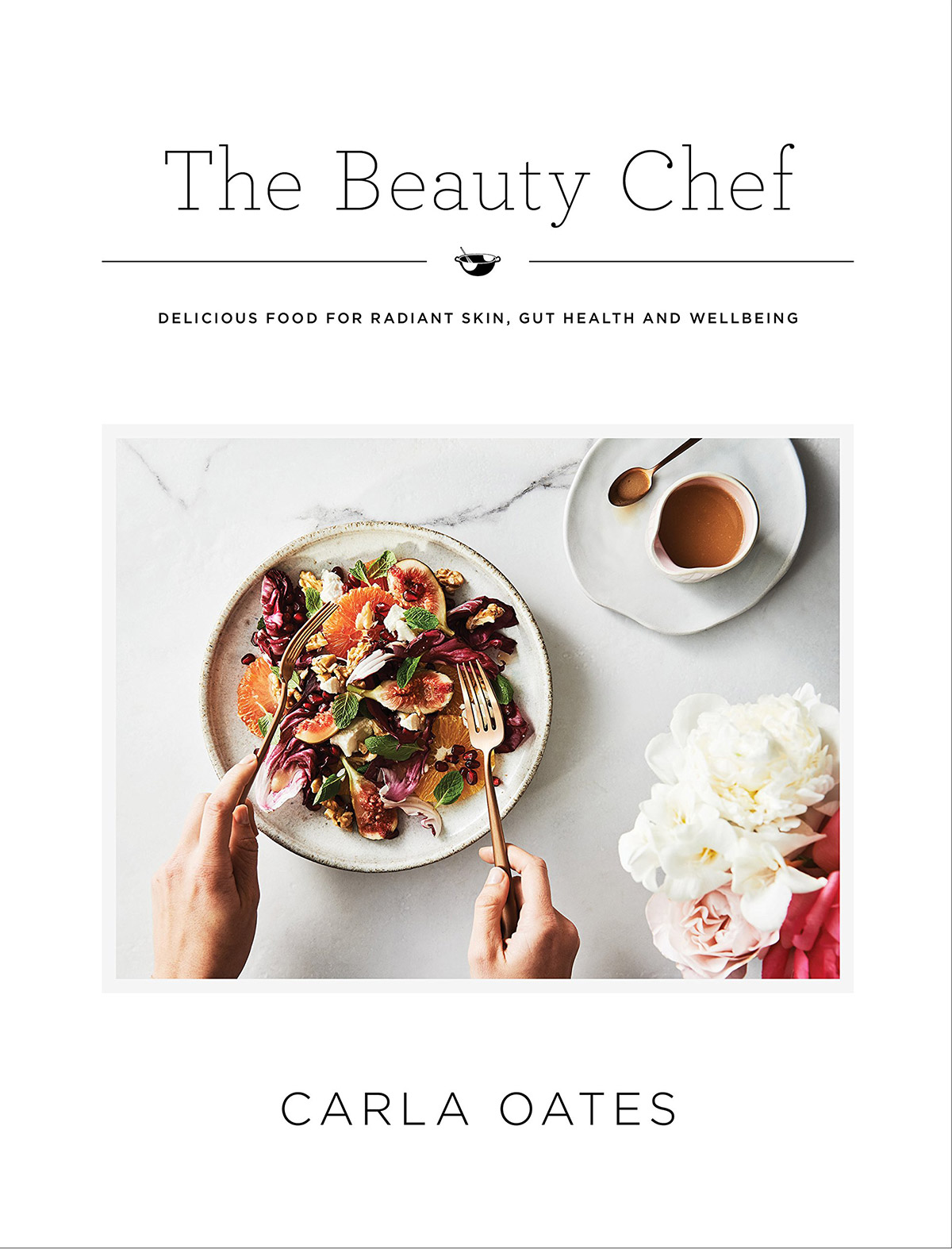 Ingredients:
Porridge:
1/2 cup hulled millet*, soaked in water overnight and drained
2 cups of water
1 cup almond milk (or any nut milk), plus extra to serve (optional)
1 teaspoon ground cinnamon
1/2 teaspoon vanilla bean powder*
Almond & Seed Toffee:
2 tablespoons almonds
3 teaspoon raw honey
1 tablespoon pumpkin seeds (pepitas)
1 tablespoon sunflower seeds
1 teaspoon black sesame seeds
Honey-Roasted Figs:
2 ripe figs
1 teaspoon raw honey
*Available from health food stores and specialty grocers.
Method:
Preheat the over to 180. Line two small baking trays (baking sheets) with baking paper.
Place the millet in a medium saucepan, add the water and milk, cinnamon and vanilla and bring to the boil. Decrease the heat and gently simmer over low heat, stirring frequently, for 20-25 minutes, until the millet is tender, with a slight bite remaining, and most of the liquid has been absorbed to make a creamy porridge consistency.
Meanwhile to prepare the almond and seed toffee, scatter the almonds on one of the prepared trays. Drizzle with 2 teaspoons of honey and bake for 5 minutes, Scatter the pumpkin, sunflower and sesame seeds over the almonds, drizzle with the remaining honey and bake for a further 5 minutes, or until the almonds and seeds are golden and the honey is caramelised, Set aside to cool, until the honey toffee hardens. Break into shards or coarsely chop.
To prepare the honey-roasted figs, tear the figs in half from the stem to the base, Place, torn side up, on the remaining tray and drizzle with honey. Bake for 15 minutes, or until softened and juicy.
Serve the porridge hot topped with warm honey-roasted figs and shards of almond and seed toffee. Serve with additional milk, if desired.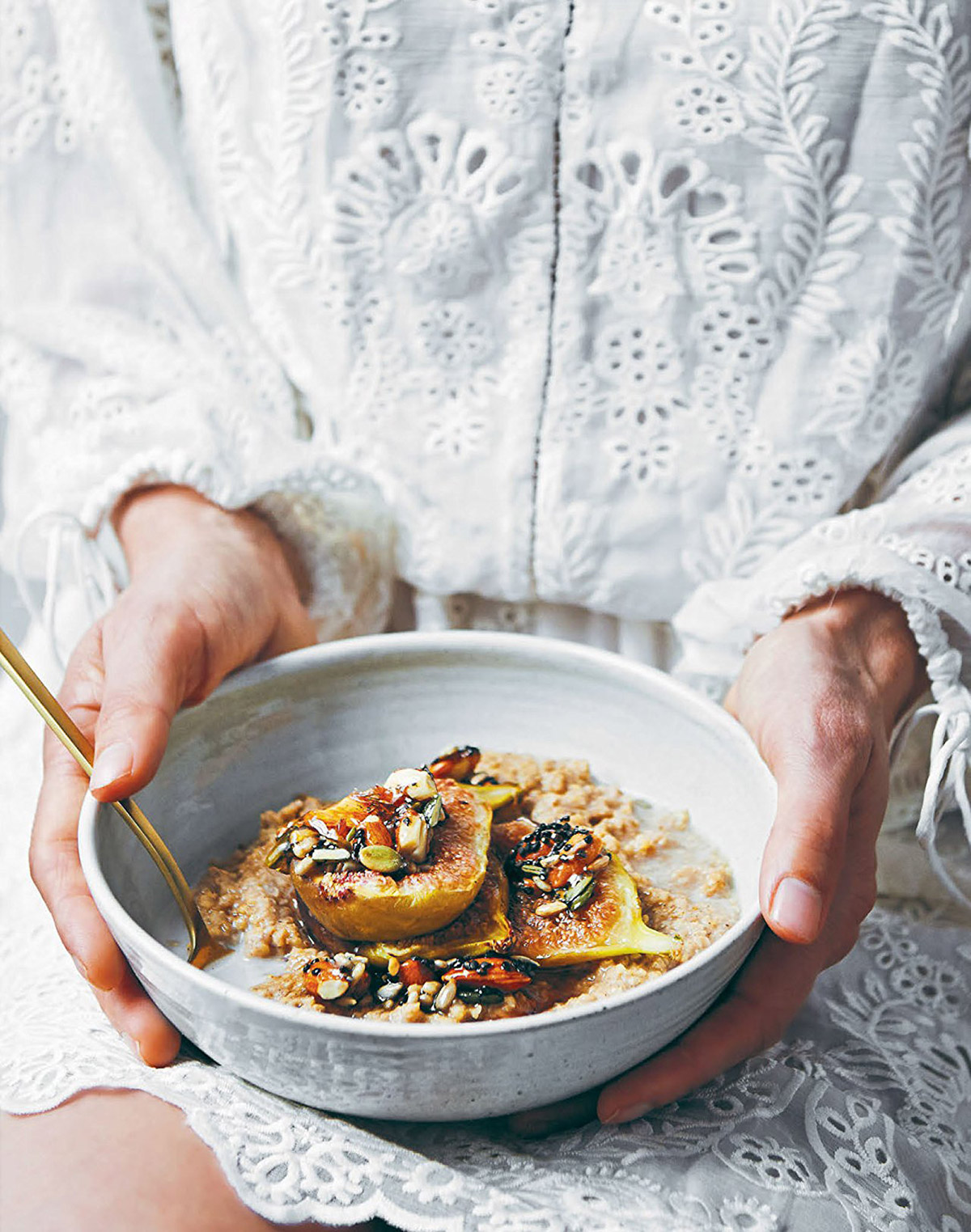 Beauty is more than skin-deep, it comes from within… from the gut, to be precise. In The Beauty Chef Carla Oates, founder of the natural beauty company of the same name, combines the joy of cooking with the science of nutrition, offering you radiant skin and robust health. More than 150 delicious and nutritious recipes that are gluten-free and mostly dairy-free recipes will feed both your skin and your gut. Glamorous it may not be, but a well-balanced gut bacteria can be the answer to glowing health and beauty. With every meal you eat, be it breakfast, dinner or a tempting dessert, you will feel and look better inside and out.
Head over to our recipes section for more of these mouth-watering and tasty recipes. Meanwhile, you might want to check out some of our fine kitchenware below:
You can view a wide range of similar products over at Hunting for George.