A treasured family retreat on the Murray River was given a full remodelling designed by the Sydney based Architect who specialise in residential architecture and interiors, James Allen Architect. The River House was carefully reimagined with the aim of maximising its limited land area while at the same time keeping the overall build simple and straightforward. The tight living space made it difficult, but not impossible for the team to achieve its new form. Let's look at the transformation..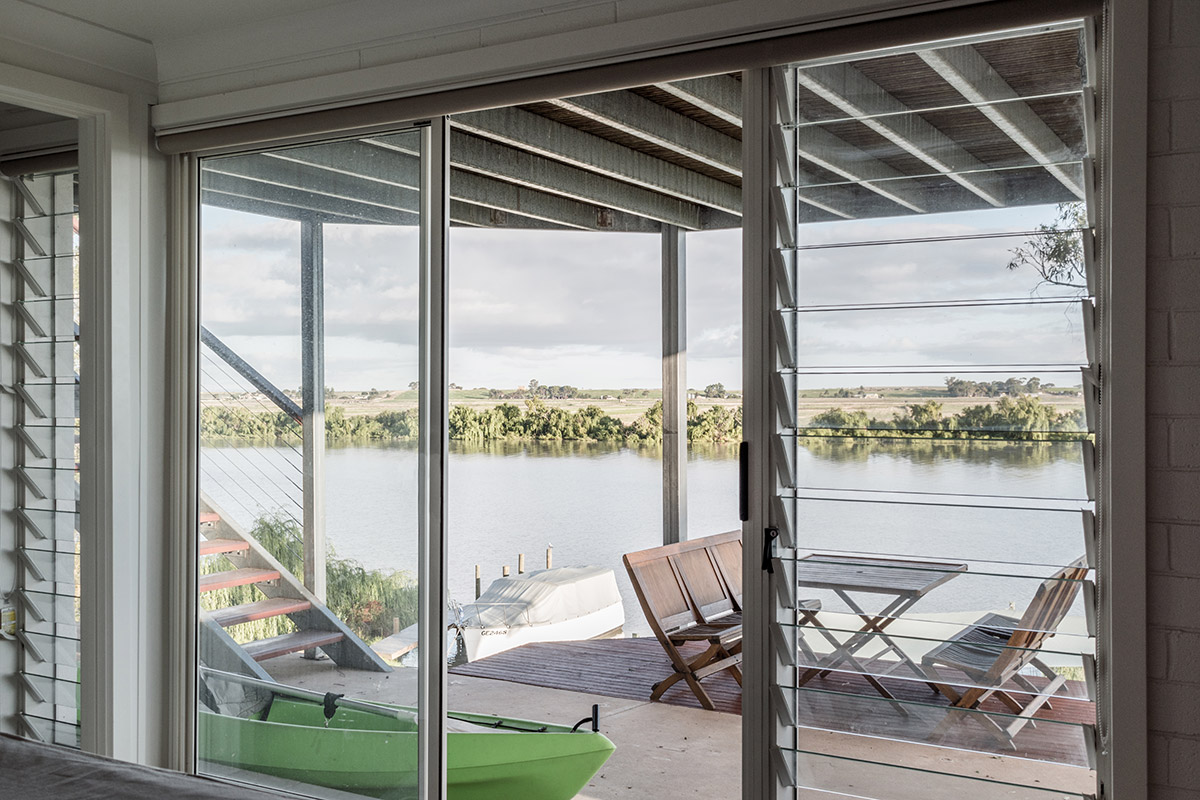 The material choice is highly evident upon entering the home, and the palette was kept simple and minimal. The approach; if it can be built out of plywood, then build it out of plywood. This motion kept the building simply raw and undemanding for the local country trades without having to call in a specialist from afar. The plywood was finished with a Porters woodwash.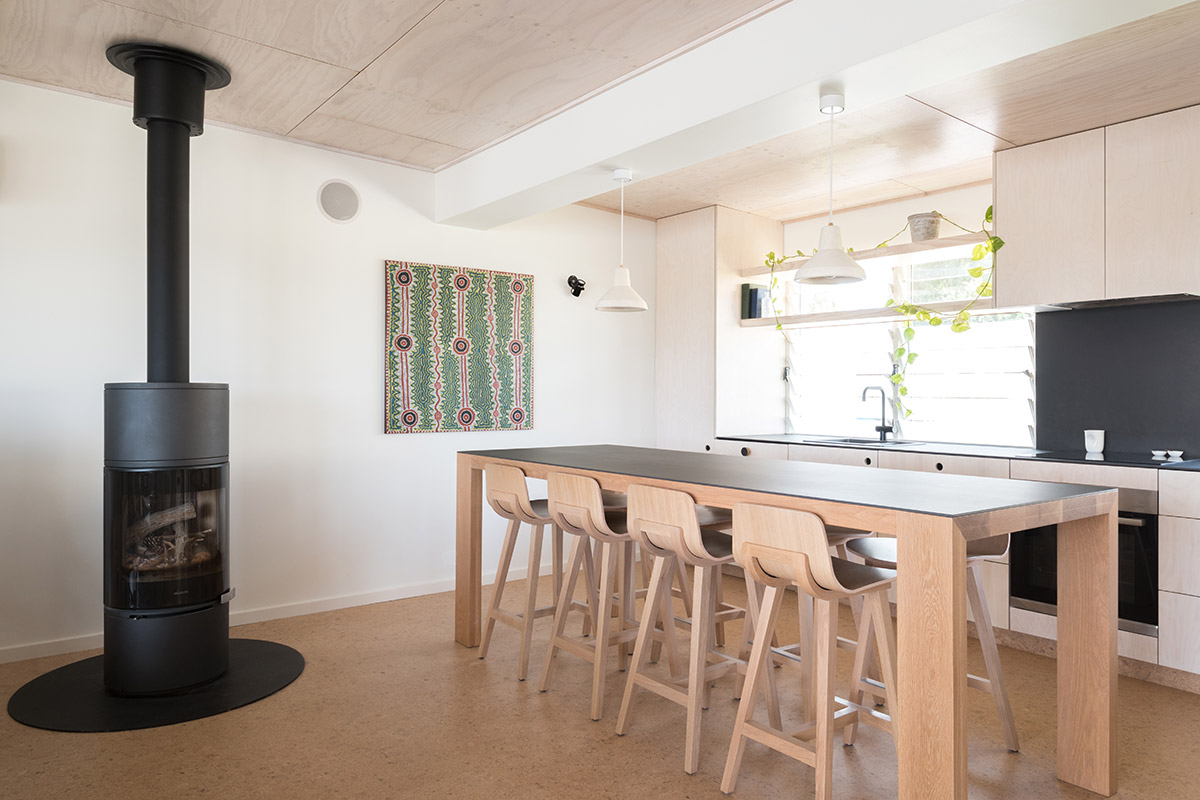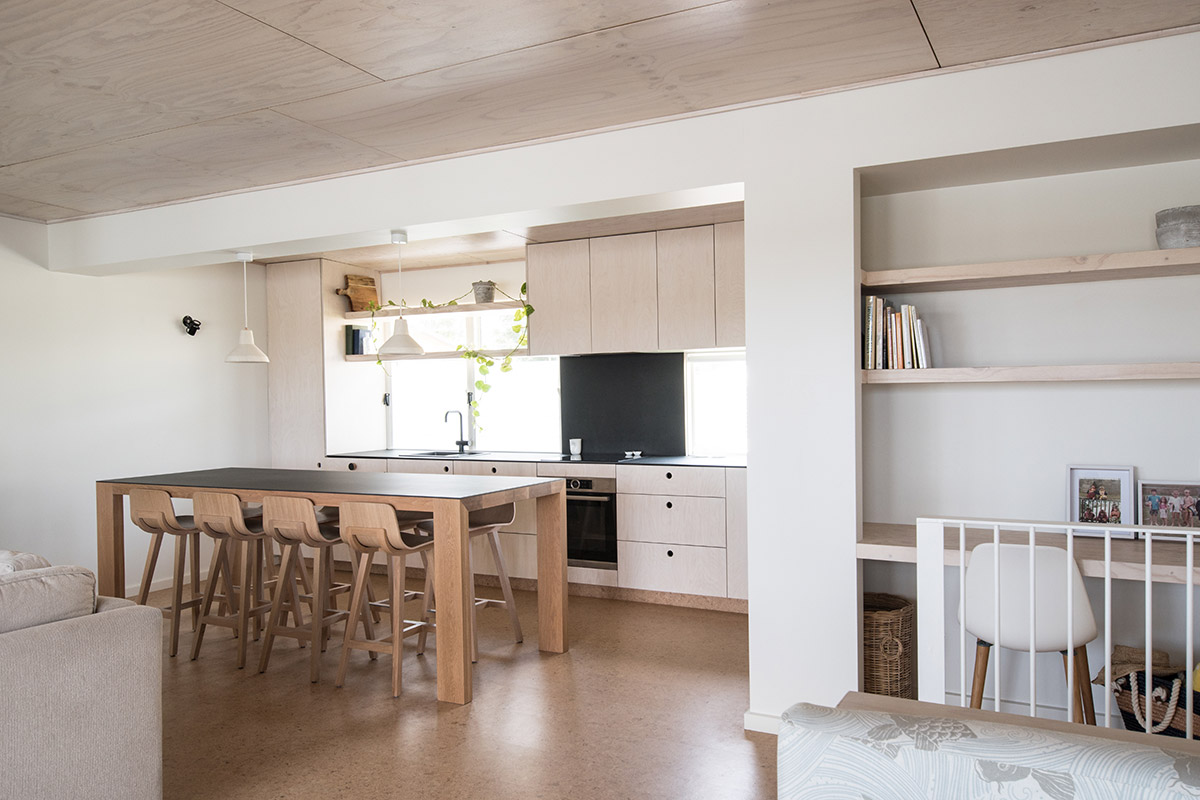 Despite the limited space, the design workaround opened up the subtle and cute 70s kitchen. The solution was to utilise the kitchen island as a table, essentially making it an eat-in kitchen but the table being bench height. Pendant lights crafted from local limestone positioned over the custom designed solid oak kitchen table add a unique local touch.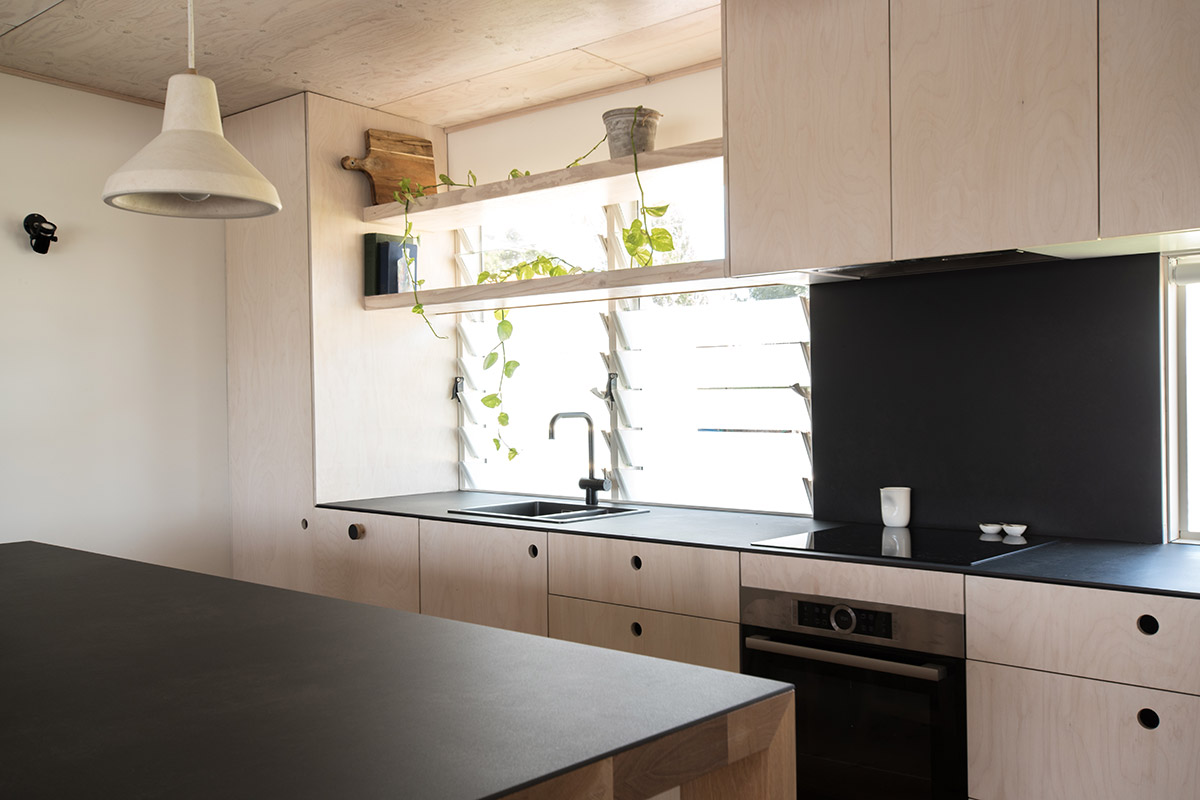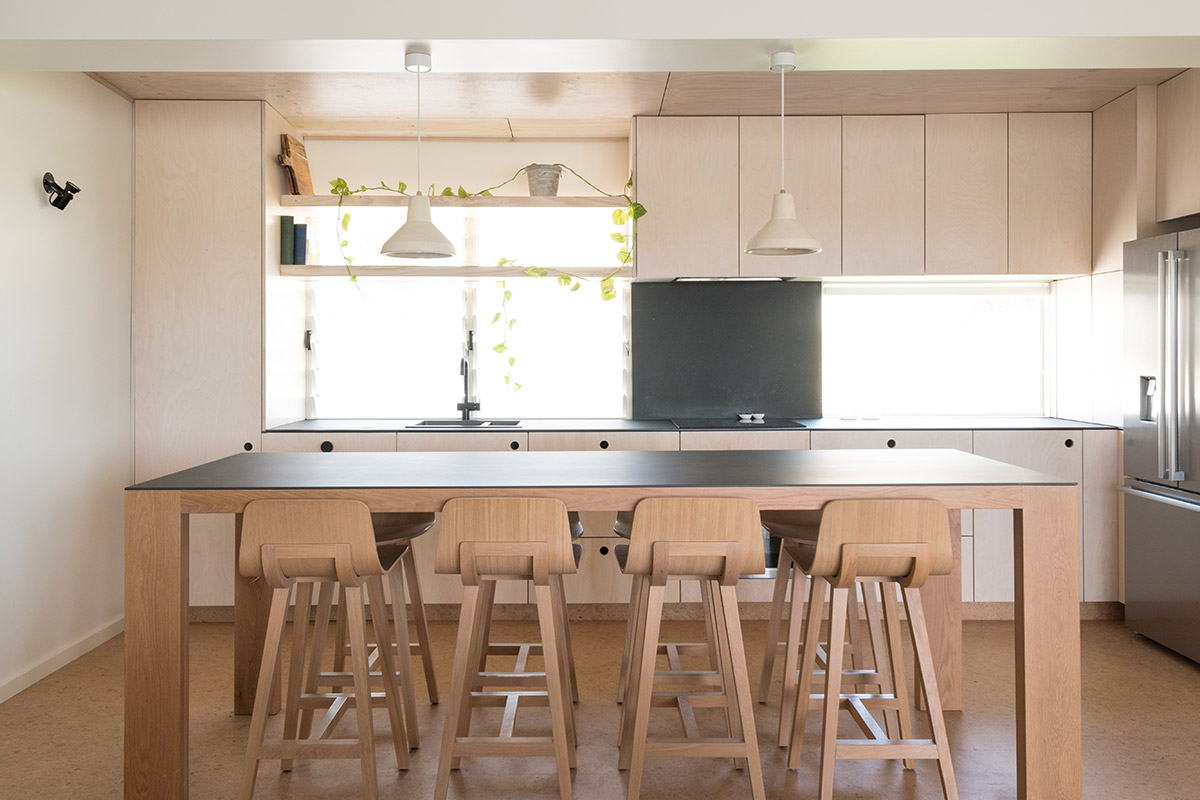 "When you're forced to choose between a dining table and an island bench. Do both! This table is without a doubt the centre of this holiday house in South Australia. Custom design and built oak table is tied back to the kitchen using the same large format ceramic tile finish on the top." – James Allen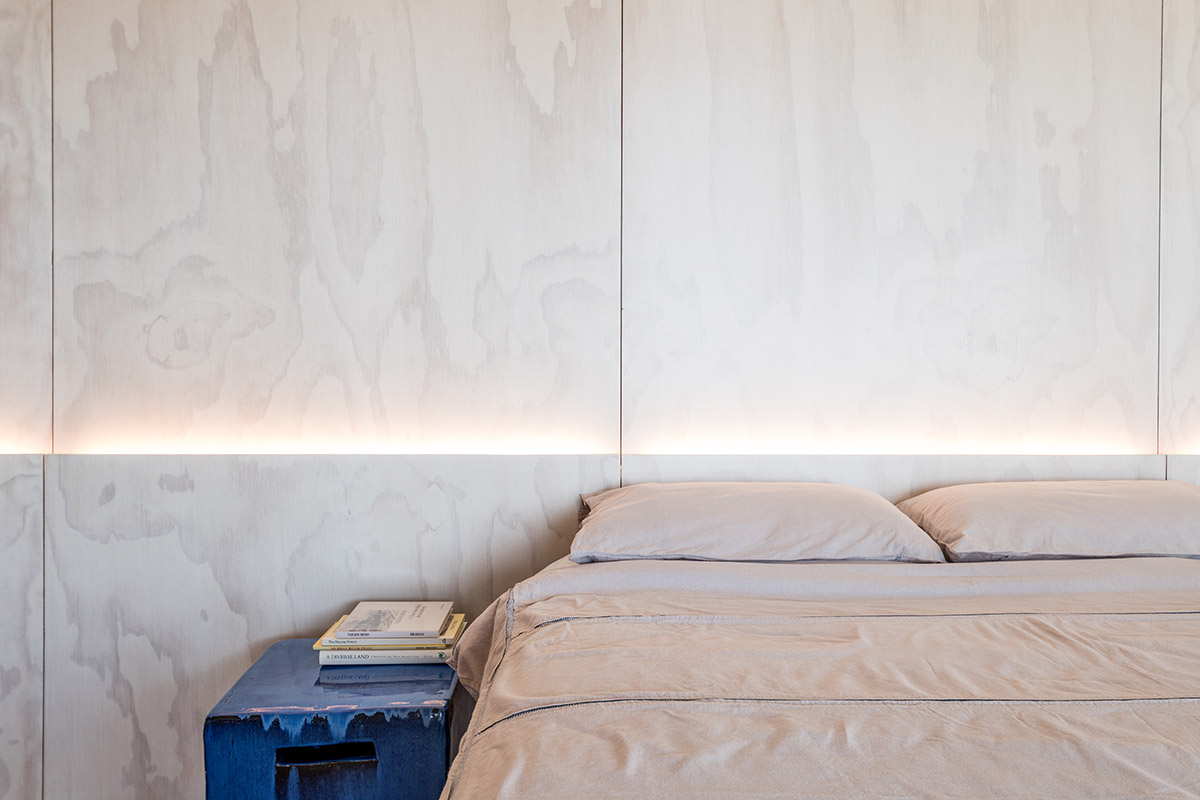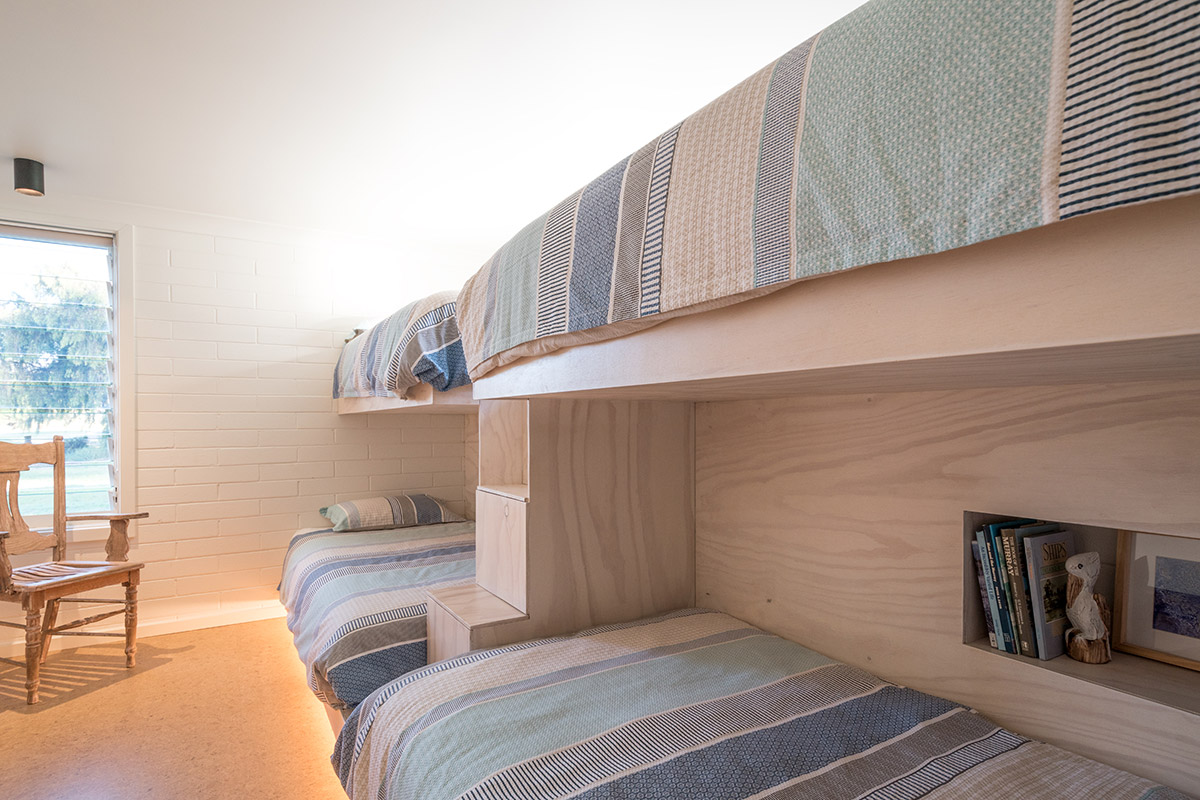 A large existing room was divided into a guest room and a fun kids' bunk room which are both clad with plywood with a whitewash finish which was easy to build for the local tradies but also groomed to achieve a relaxed and comfortable holiday feel.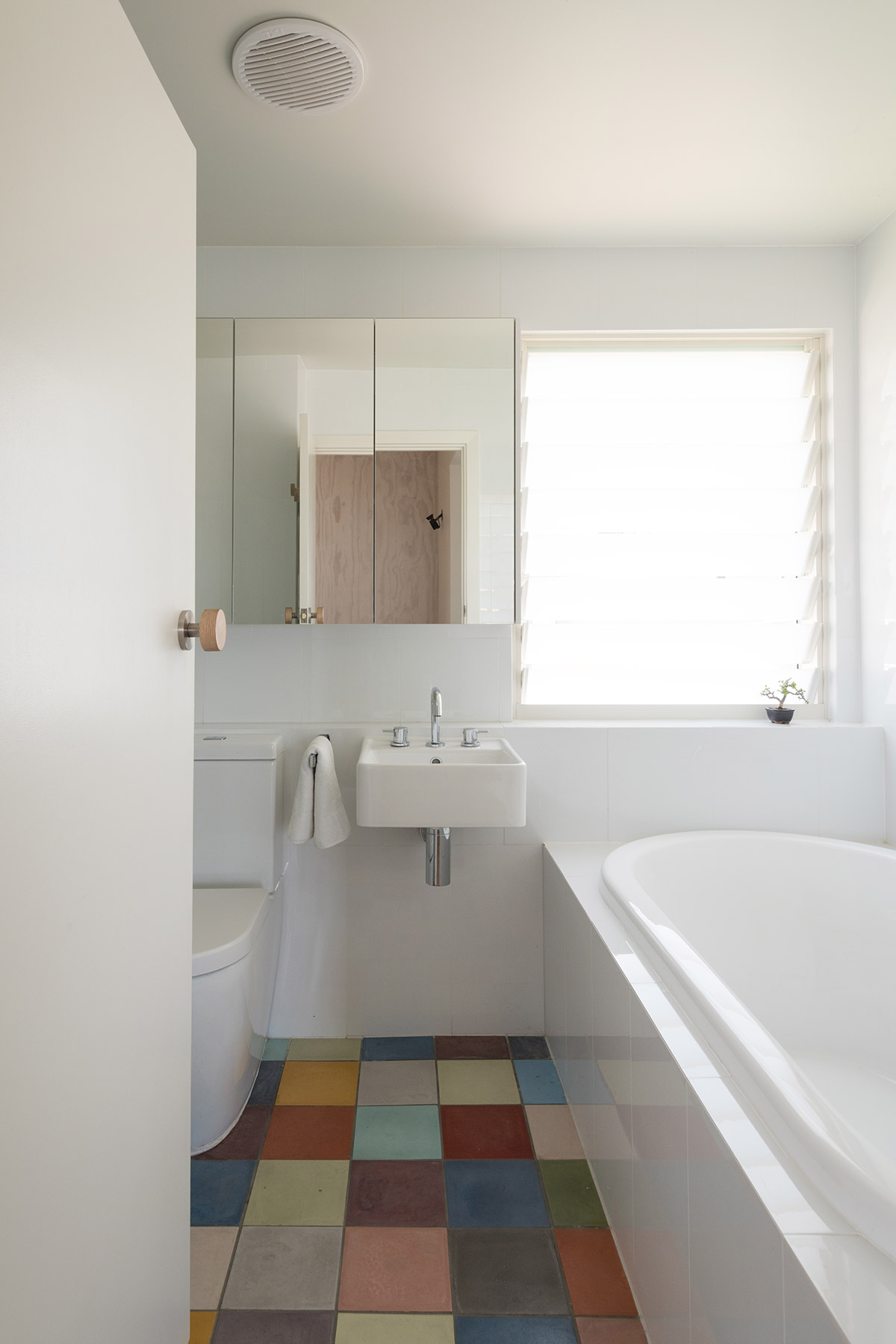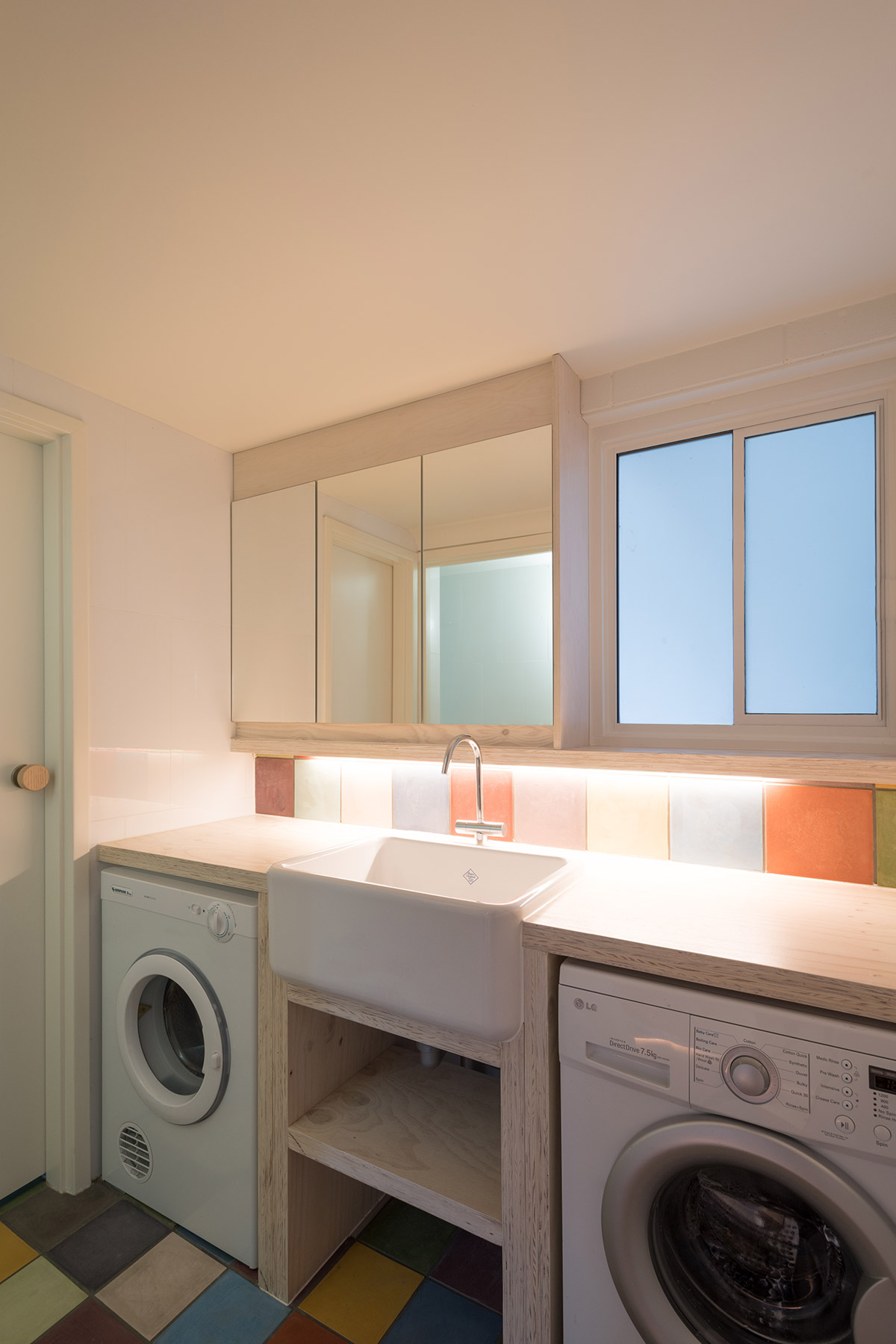 The bathroom and laundry is outfitted with playful retro-colored tiles which feature beautiful soft under glow accents.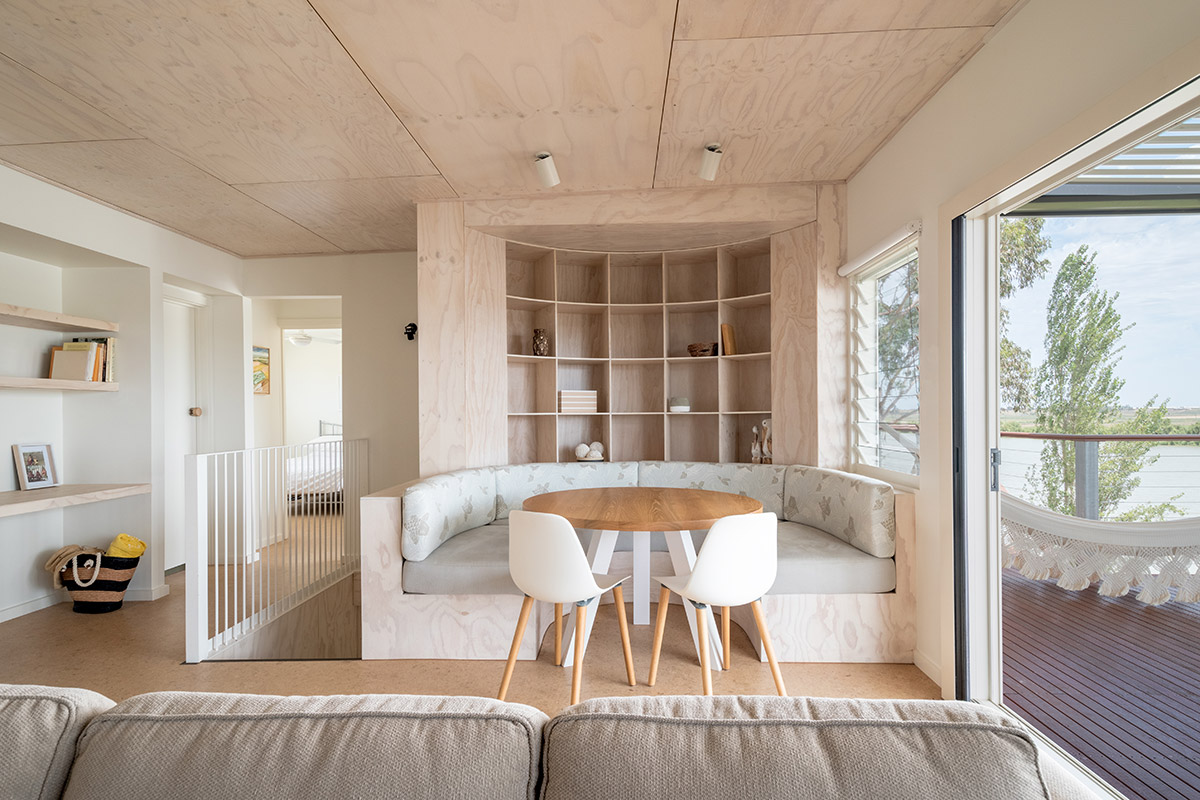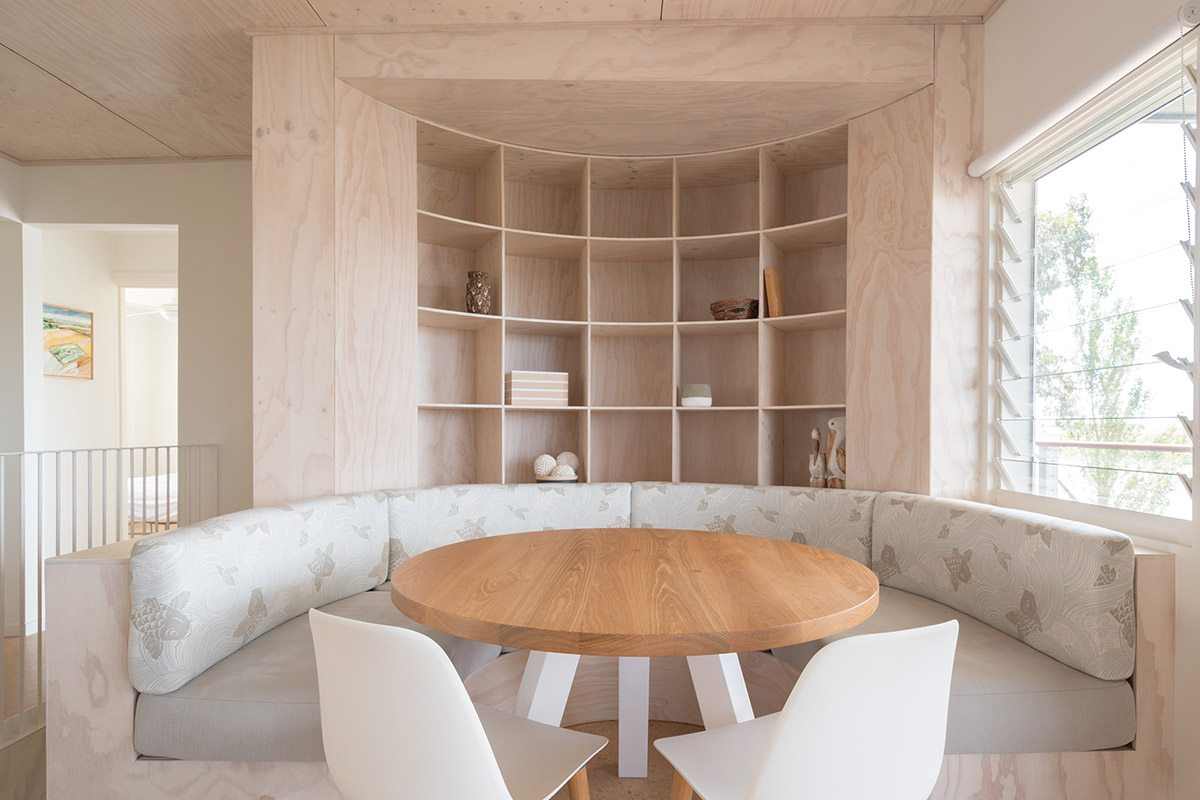 One of the key challenges for this project was the utilisation of the awkward "L" shaped corner brought about by the existing stairs which cut into the living space. The tricky space was transformed into an unorthodox banquette seat with the stairs wrapping underneath. The seat provided the required head room for the stairs below.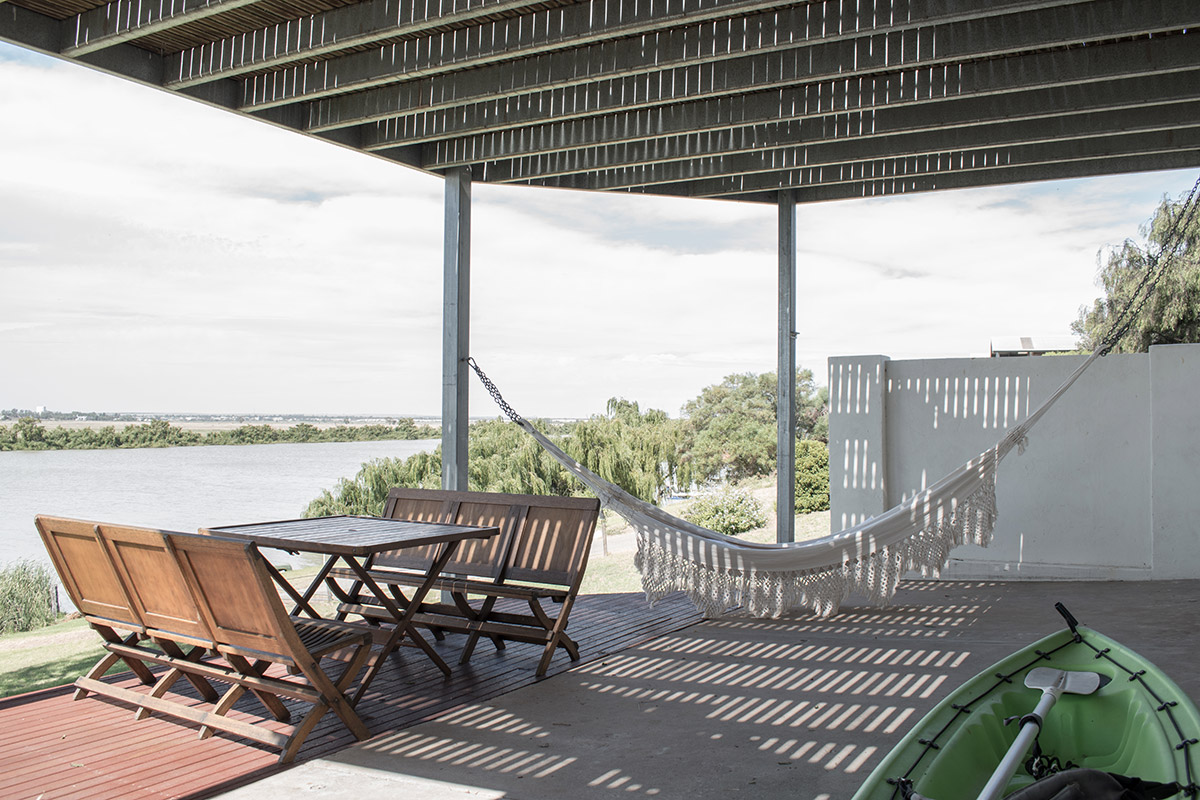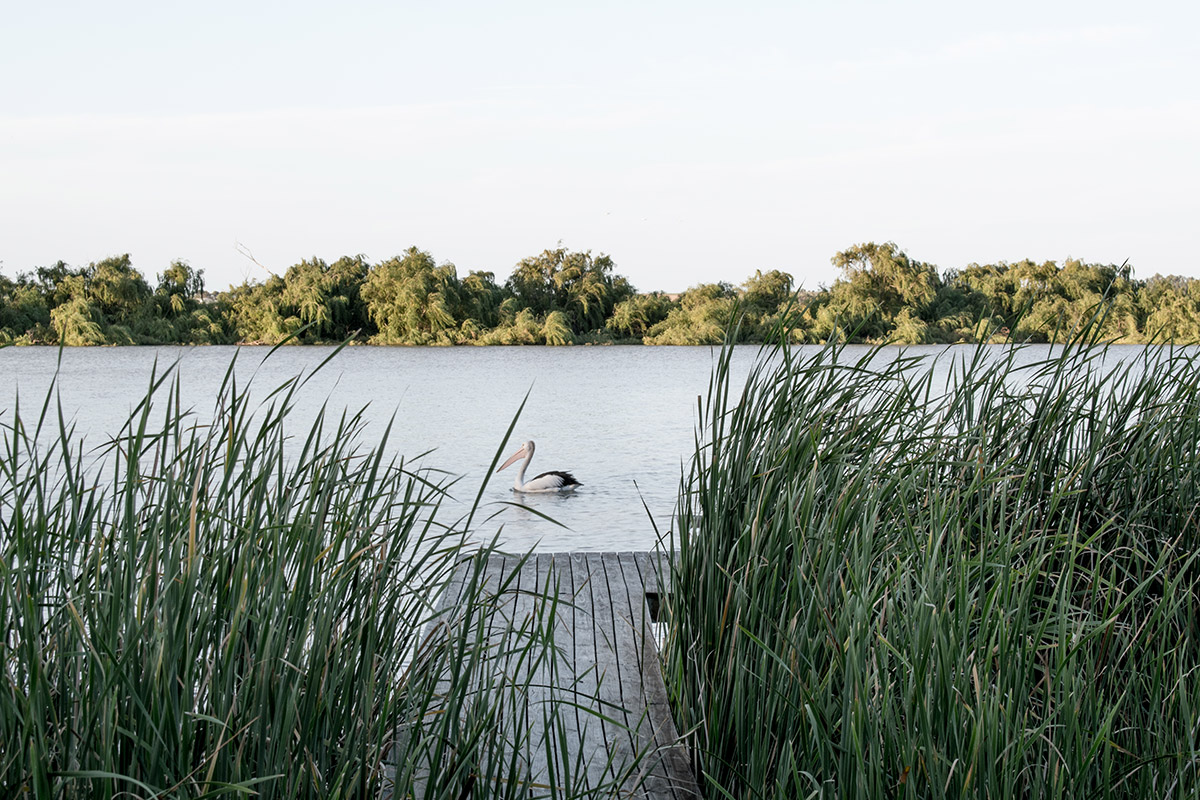 This beautiful holiday retreat on the Murray River, 120km from Adelaide in South Australia was built for the purpose of relaxation and tranquil de-stressing from city distractions. The simplicity and carefree ambiance of the surrounding natural environment creates a perfect synergy for the breathtaking family home.
House Project: River House
Architect: James Allen Architect
Location: Murray River, South Australia
Type: Renovation
Photography: James Allen