A fresh and progressive innovation was introduced to this beautifully restored Edwardian home in Melbourne, Australia. A House for Charlie, designed by Tom Robertson Architects is a family home which has undergone a sensitive renovation and a clean, contemporary addition to preserving the major elements of a Federation house. The briefs aim was to incorporate large living areas for family gatherings and entertaining, filling the home with lots of natural light, and a tactful makeover of the existing components.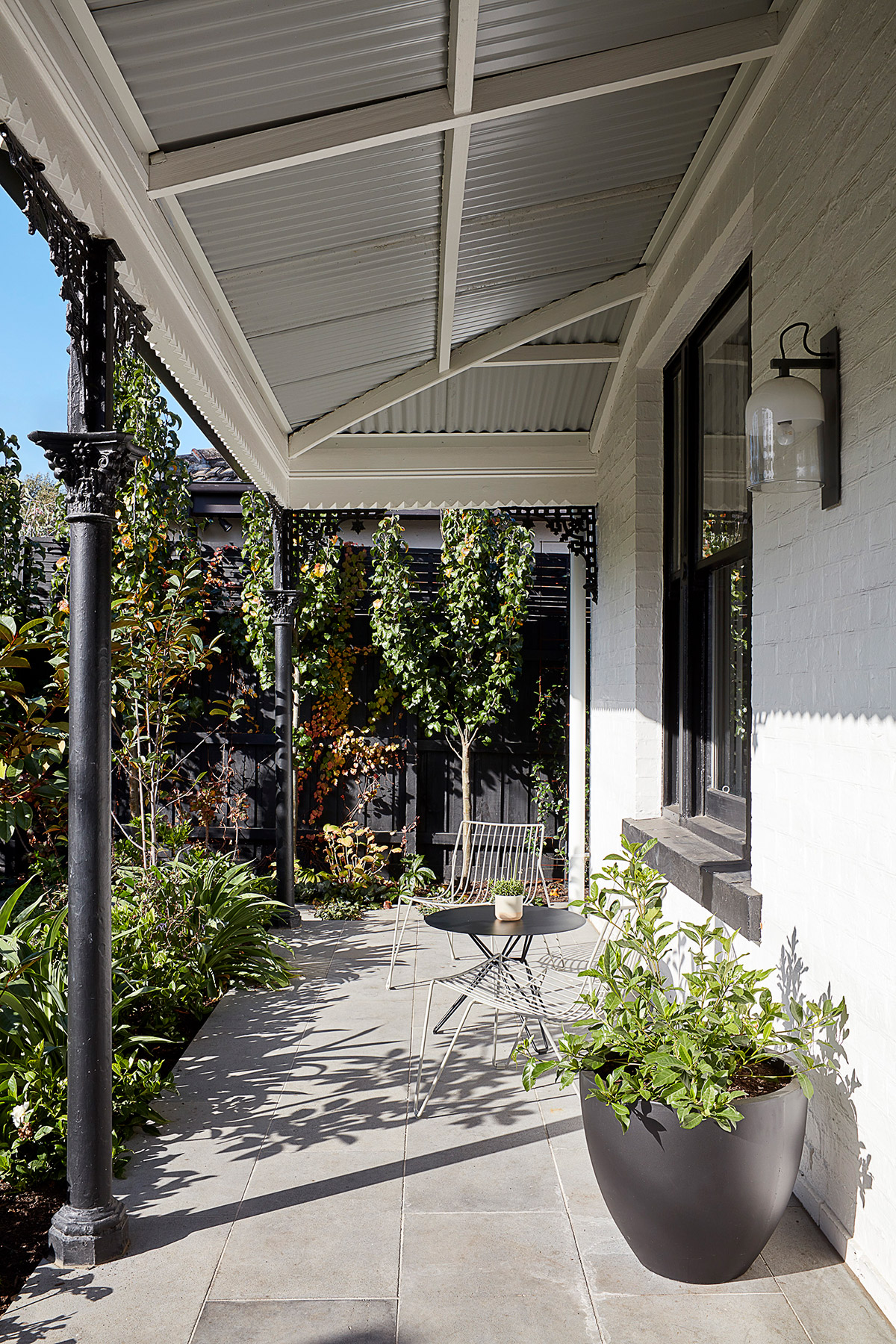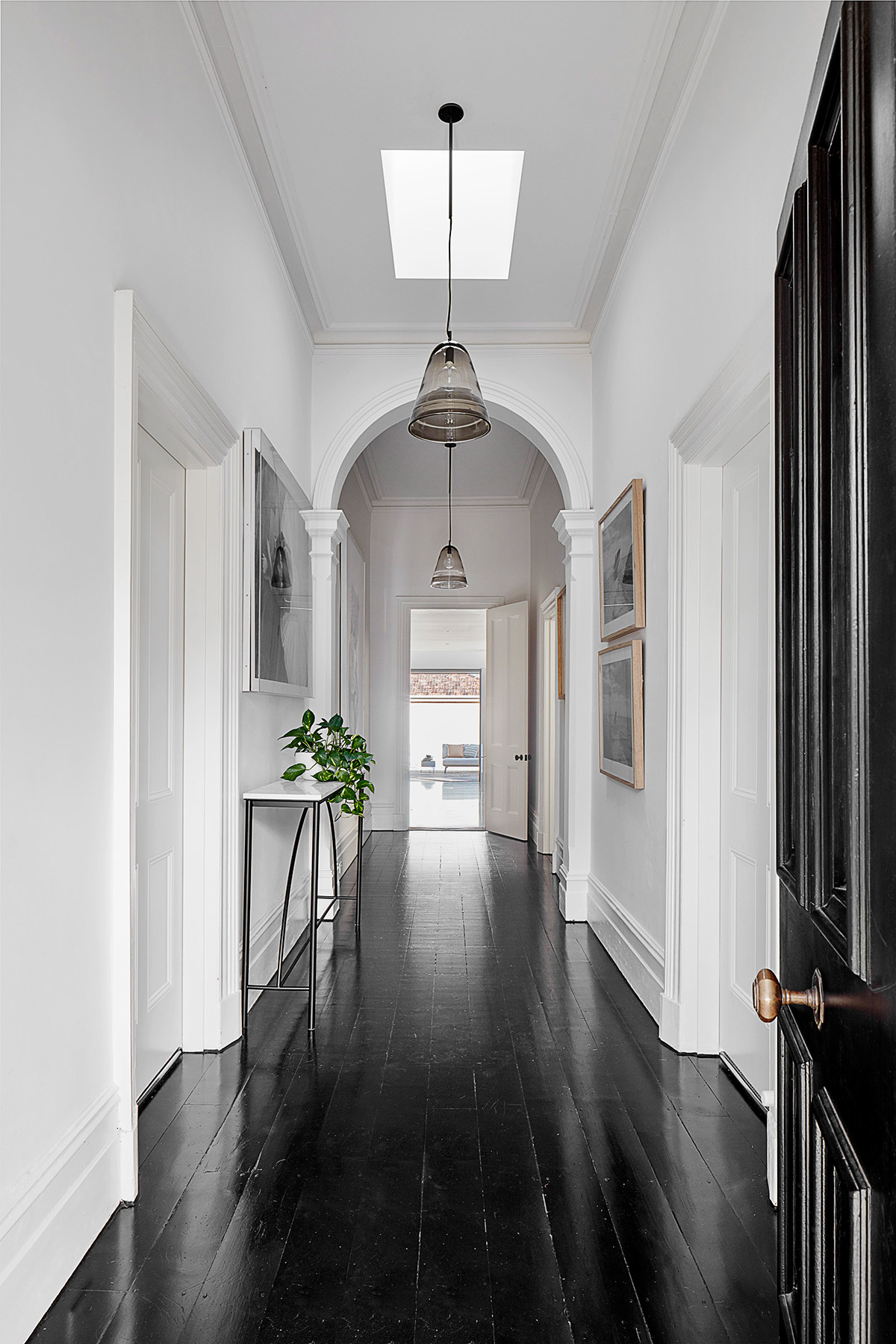 "The black and white heritage exterior is sustained inside through the interiors' minimalist white and grey palette. This subtle continuity ensures the new design is sympathetic to the original home. The new and old are clearly defined yet complementary, creating a sense of progression through the house." – Tom Robertson Architects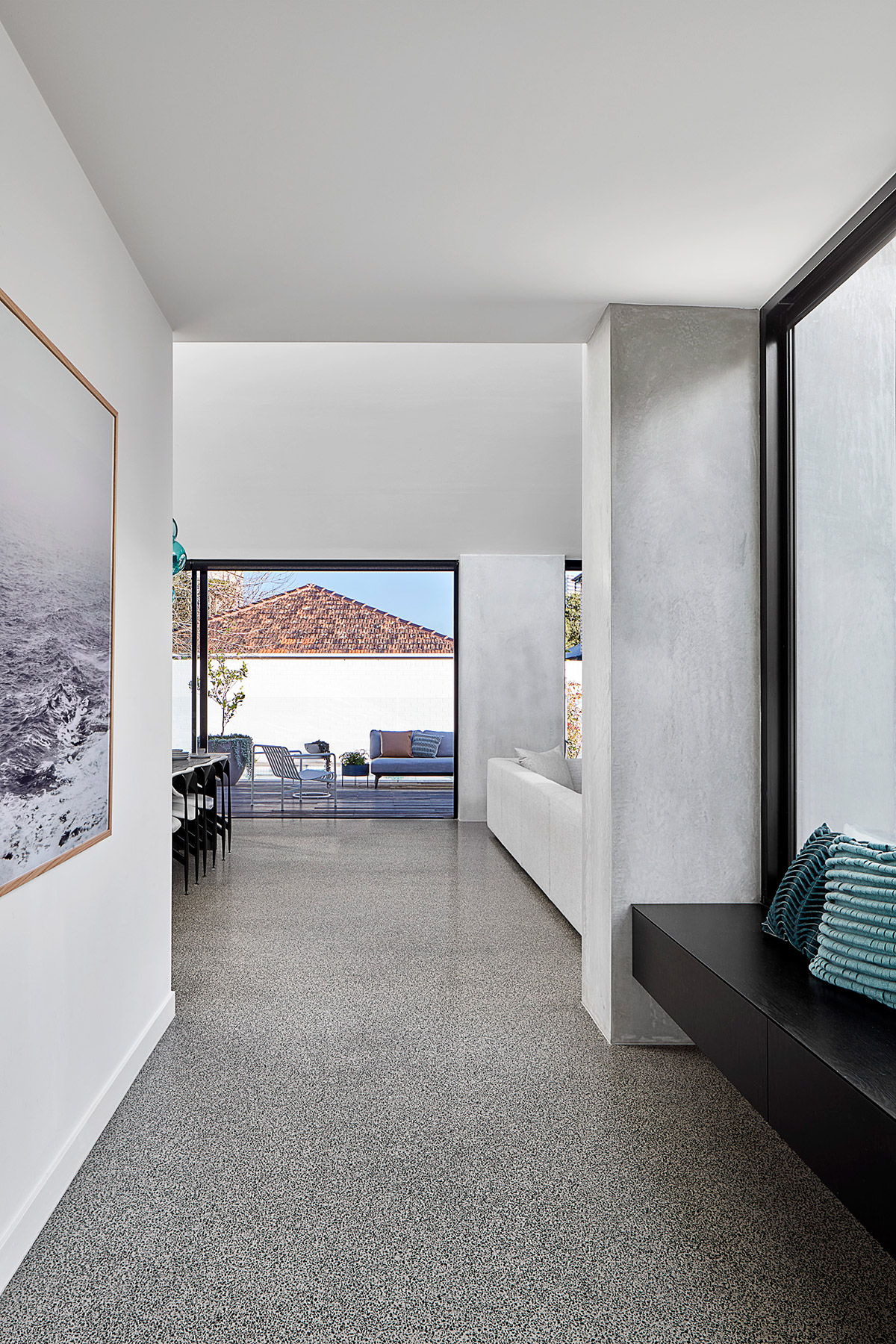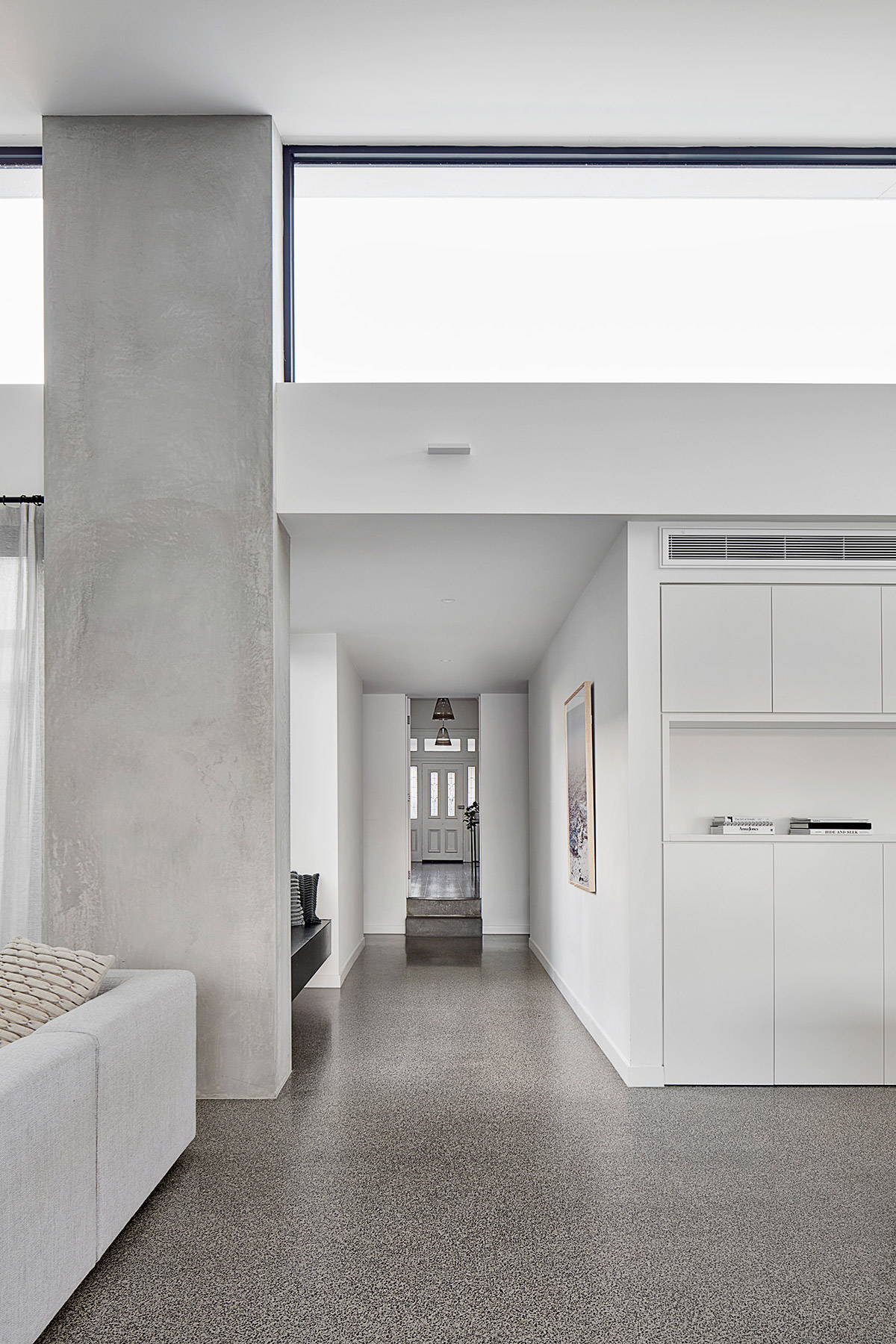 The inclusion of the striking skillion roof was one of the main additions evident from the exterior of the house. This created a single flat surface that is steeper and more noticeably pitch than the existing one. This also allowed the living areas to be filled with natural light with the inclusion of the elevated windows.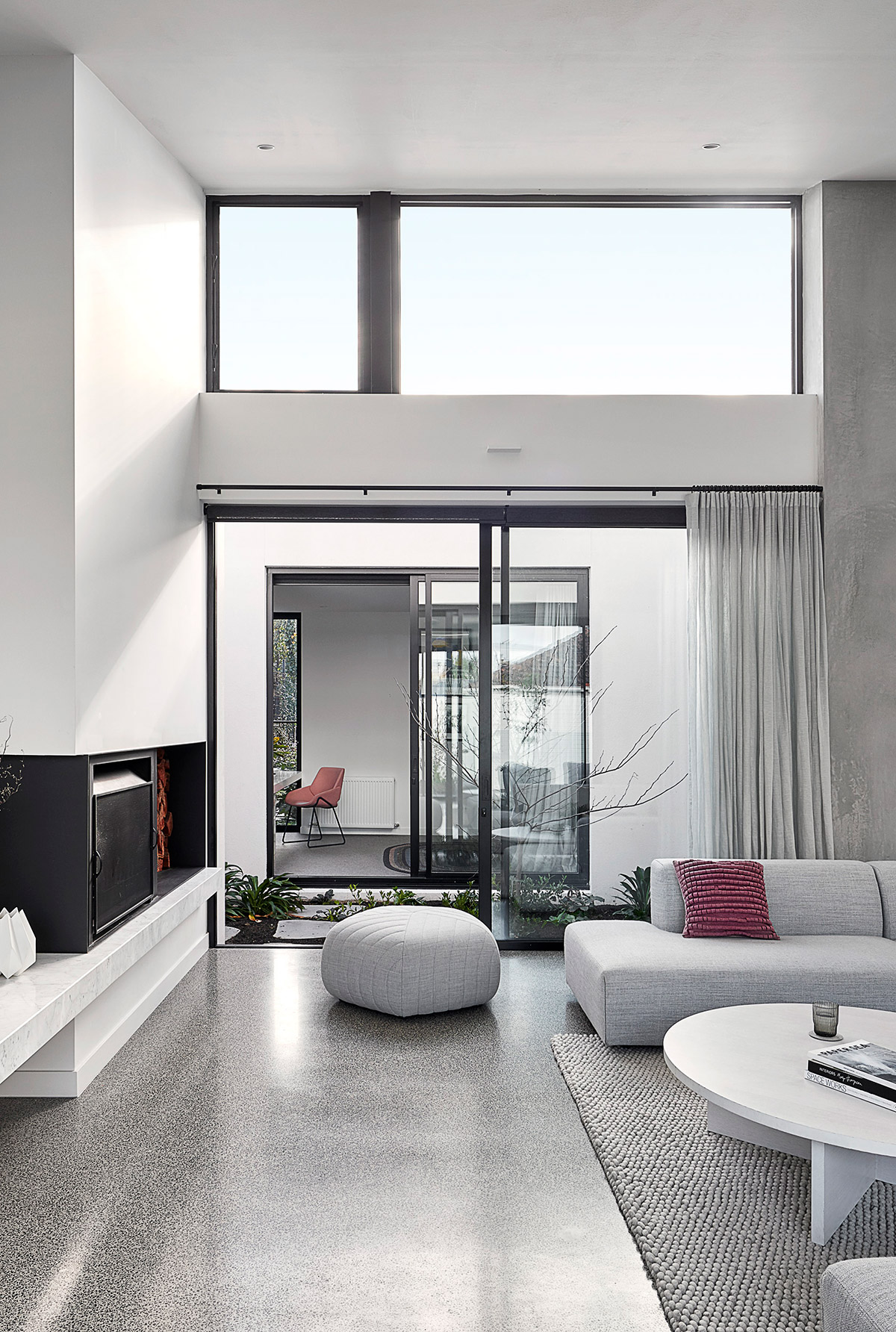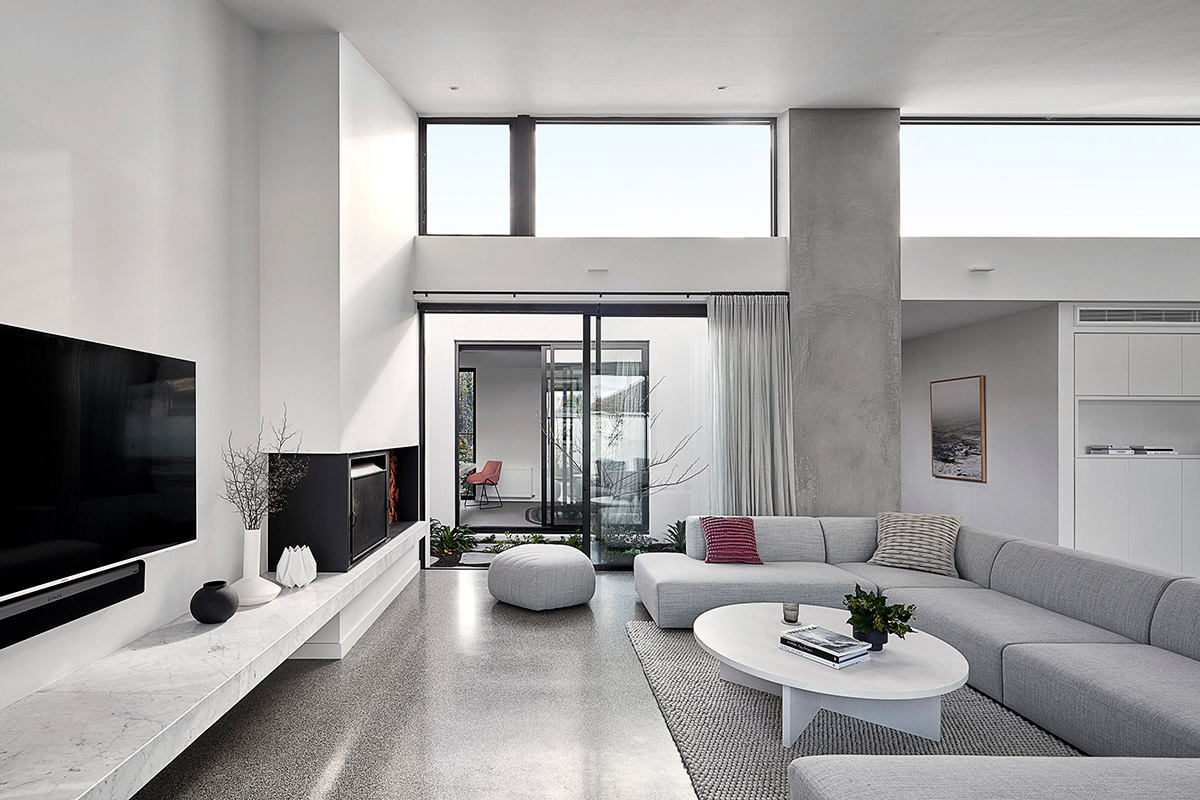 The new roofline also made a provision for higher ceilings which has created a sense of added volume and extensive space throughout the house.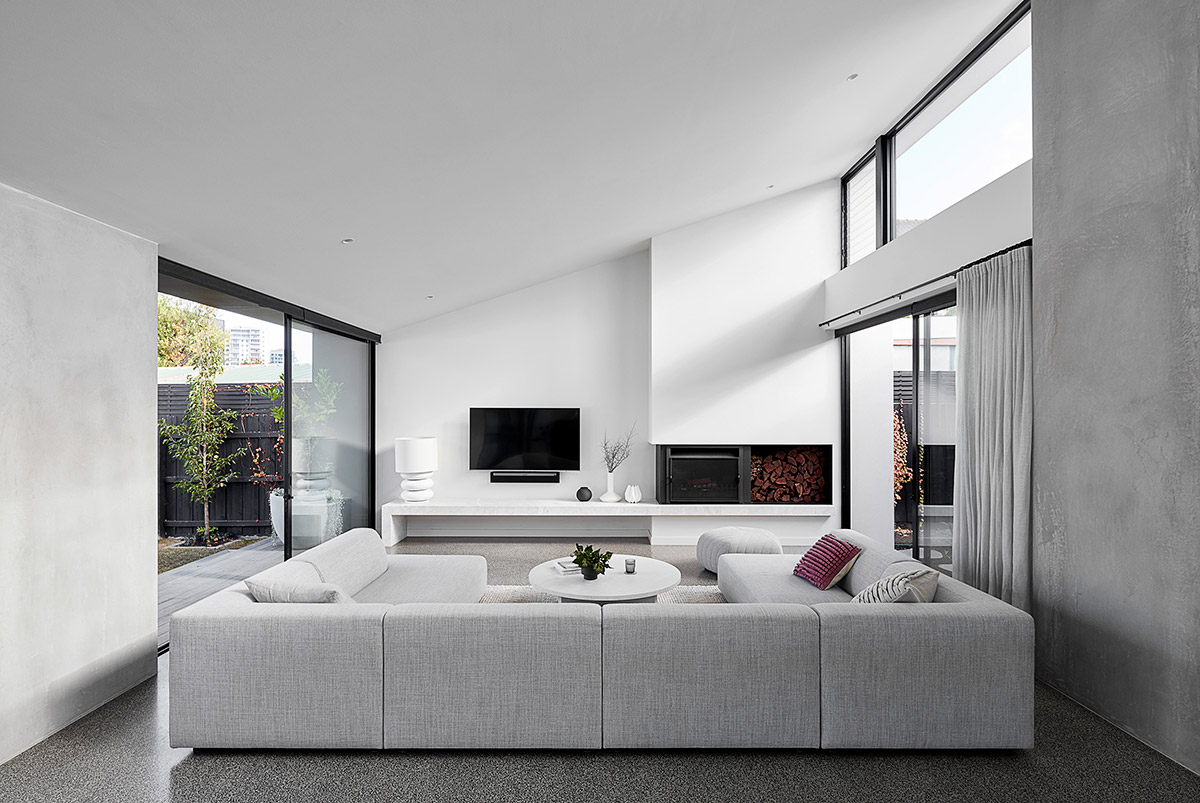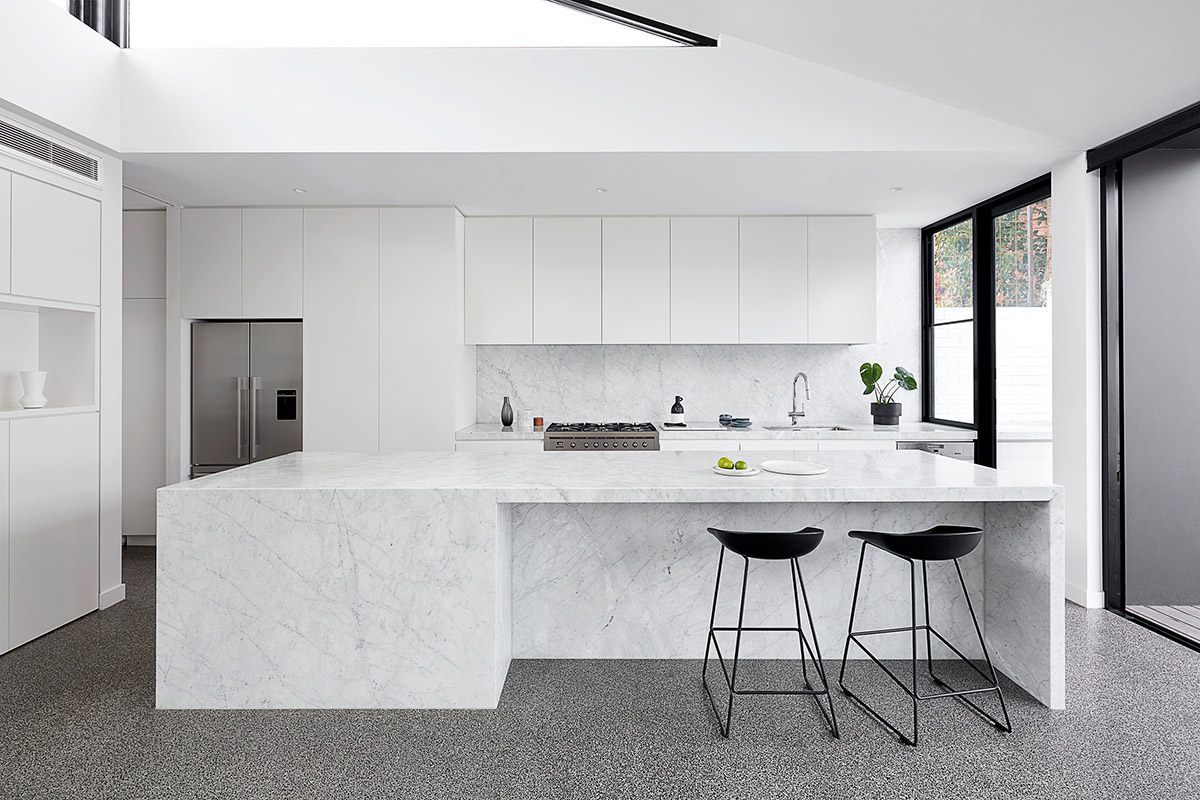 The kitchen and dining areas occupy the new design, with large expanses of glass connecting the spaces to the outdoors and opening onto the poolside deck. The distinct monochromatic colours which span throughout the home allowed the owners to introduce their own style and personalities with interior decors. Pops of colour were sparingly added to the space for a subtle but striking aesthetic vibe.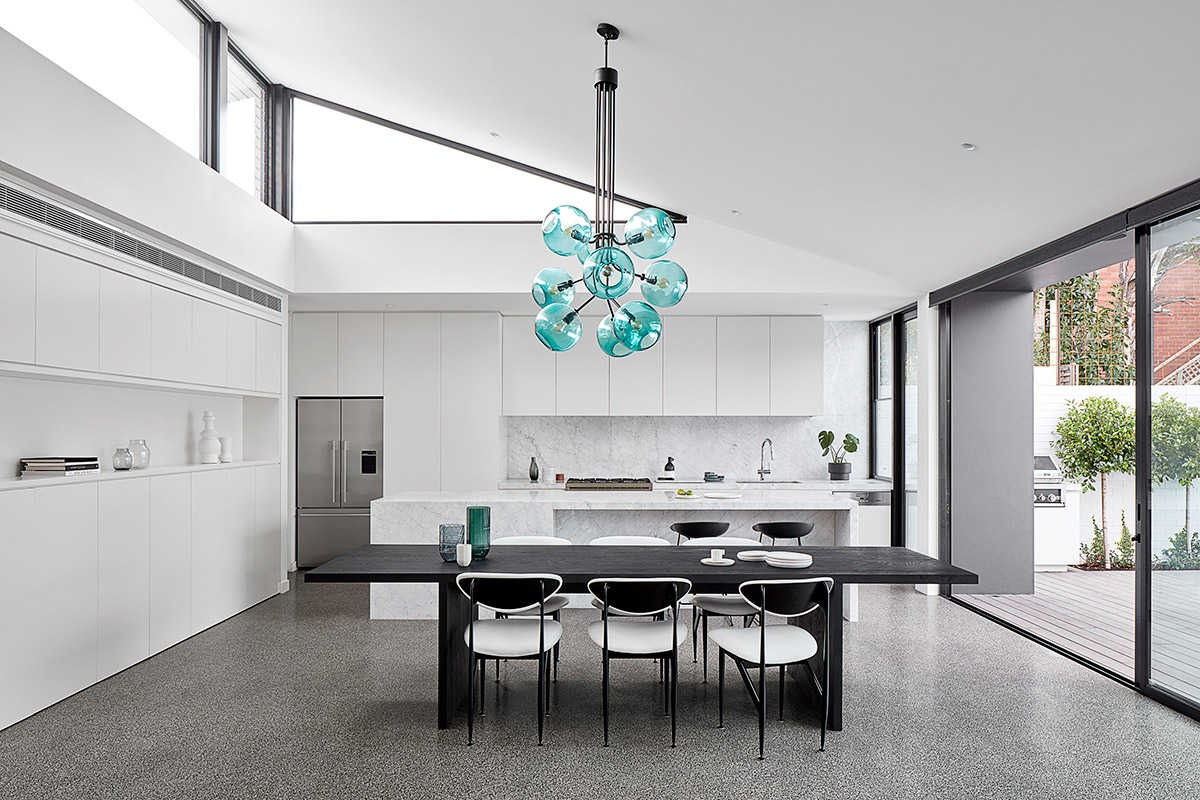 The furniture and fixtures in the same area are carefully considered with the use of nearly-plain patterns and understated shapes. A charred timber table is found in the dining area alongside a marble countertop in the kitchen, and a beautiful contrasting lighting fixture on the ceiling. A playful combination of kitchenware and other added elements were added for extra flair and sparkle.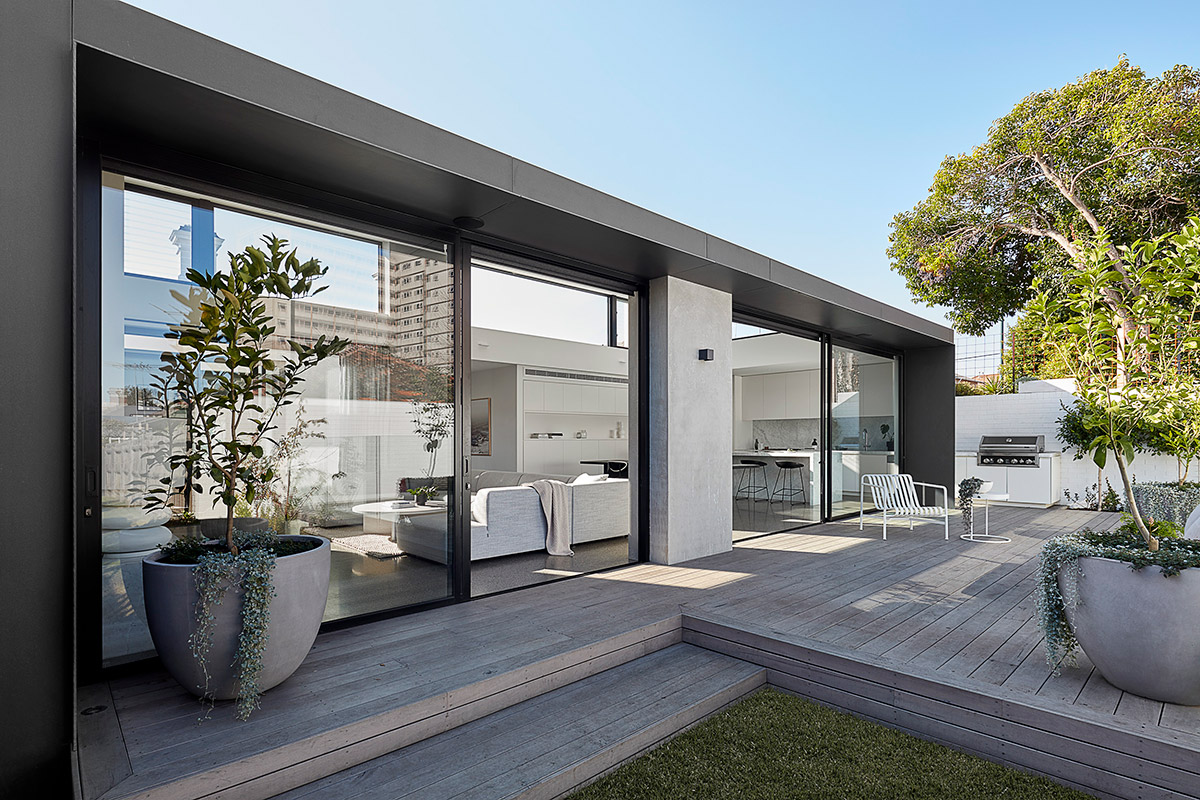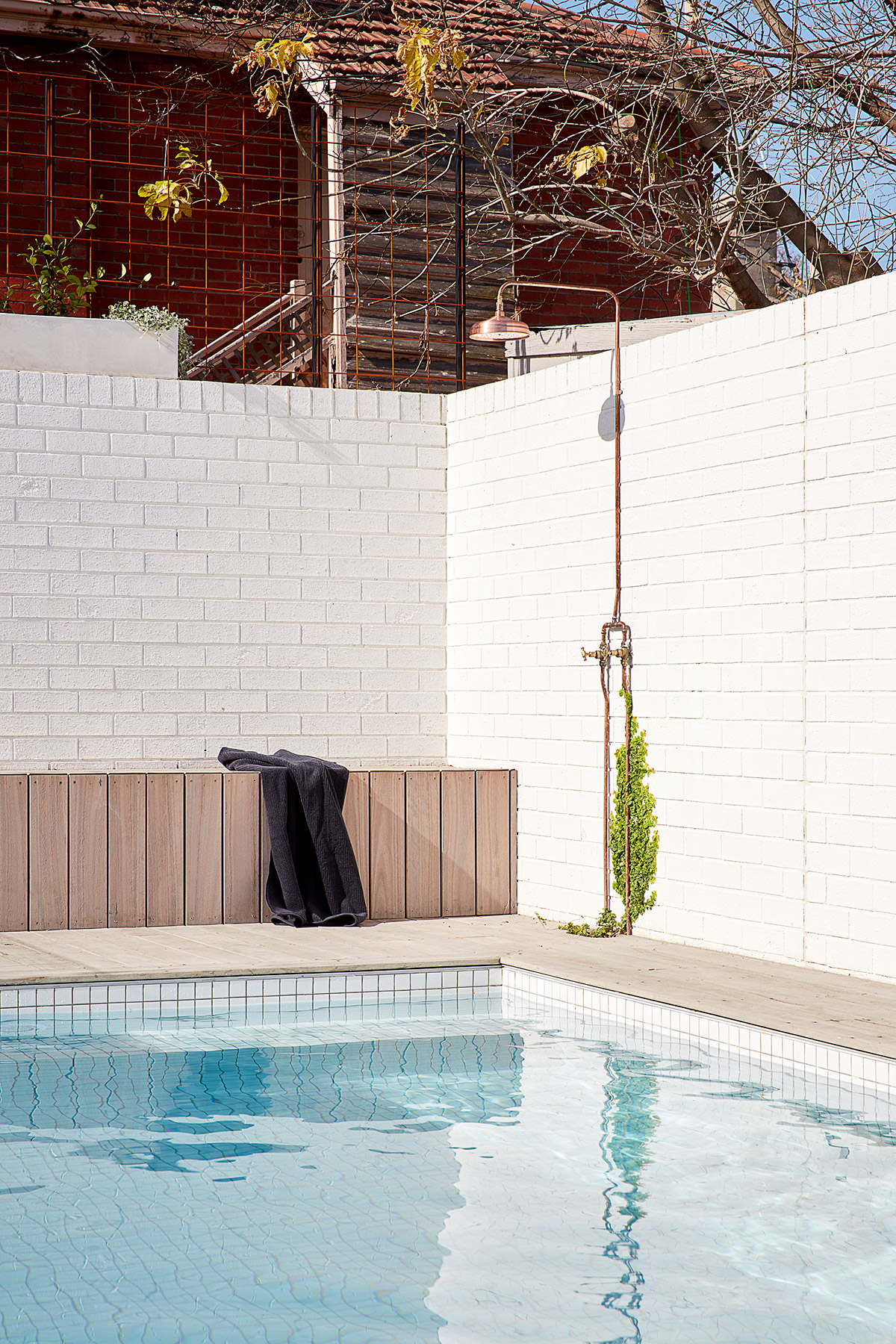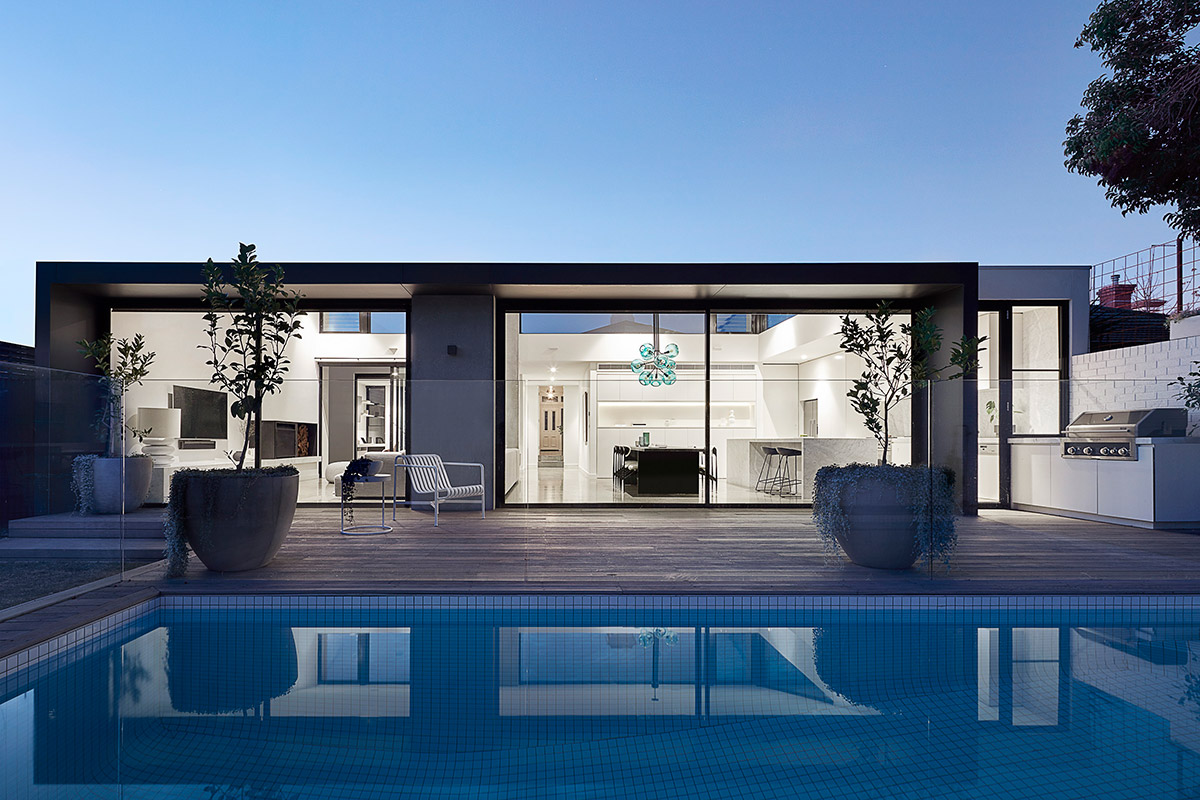 The bedrooms are positioned in the original wing, making use of the warmth of the older heritage spaces. These rooms are clad with predominantly light and neutral colours helping to diffusing bright light all throughout the rooms.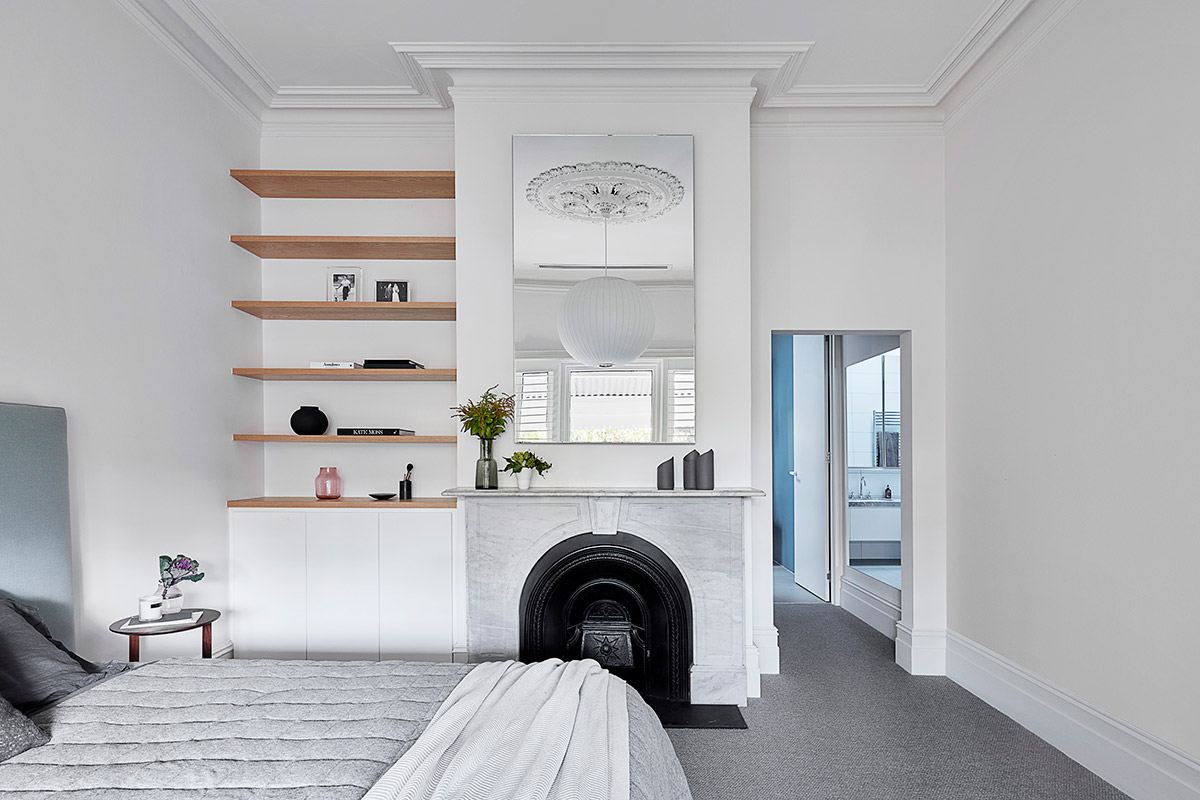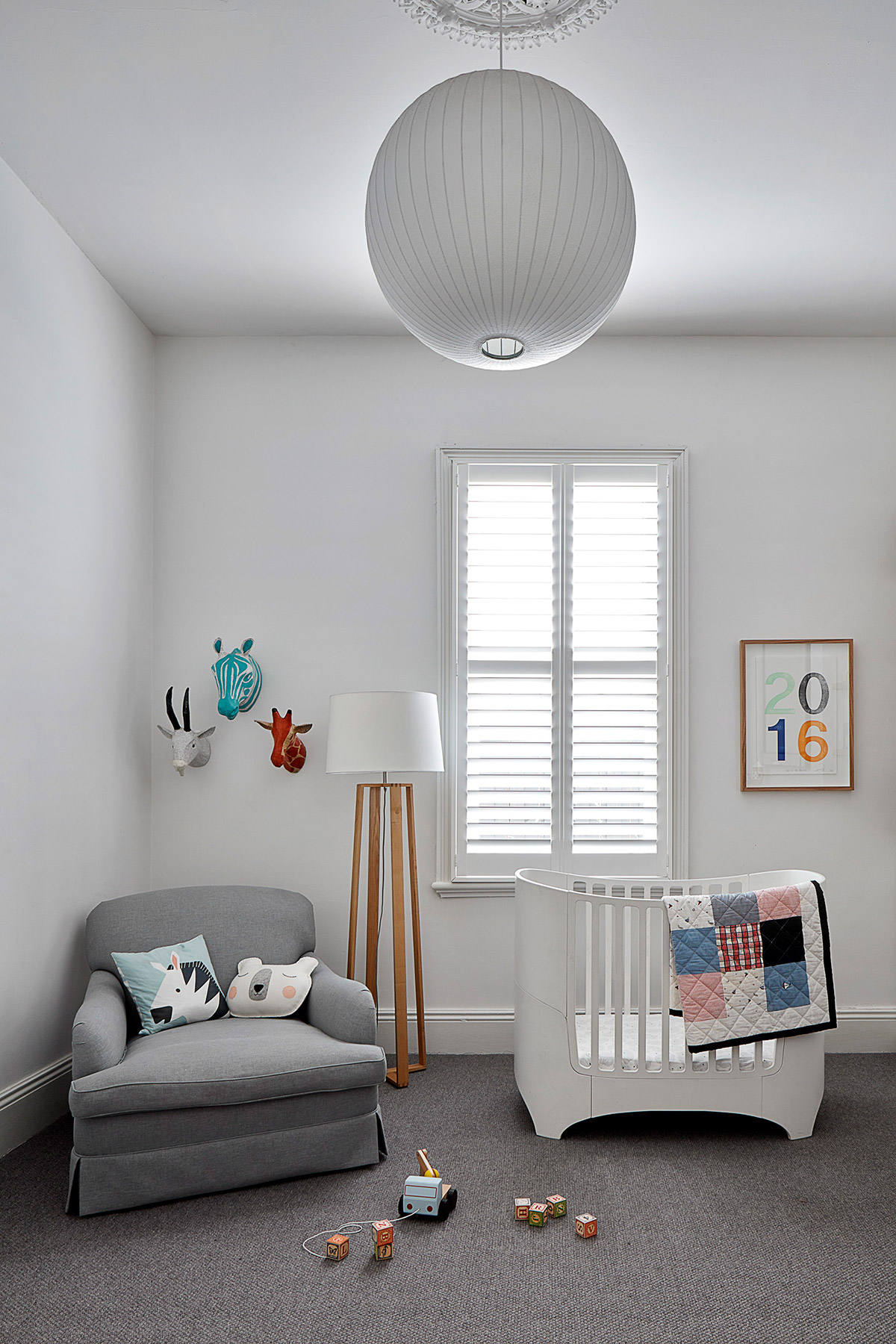 The bathroom is rigged out with white wall tiles, a perfect combination of grey hues, and marble top for the wash basin. Let's not forget the huge rectangular mirrors which create the illusion of space and disperse the natural light coming in from the bathroom window.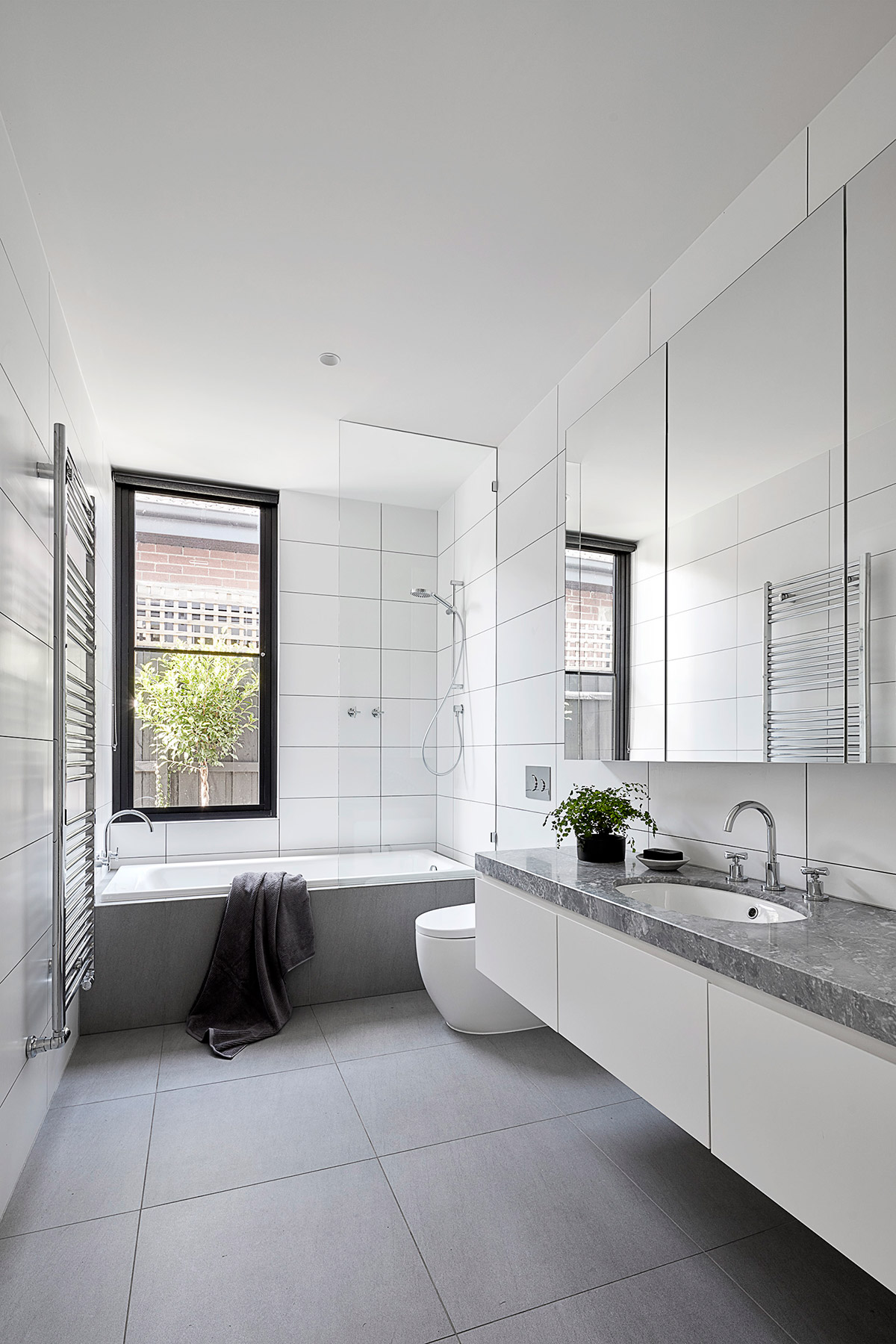 Overall, A House for Charlie demonstrates a sophisticated combination of passive solar design and promotes family gathering through communal living areas. Just how a family home should be!
House Project: A House for Charlie
Architect: Tom Robertson Architects
Location: Melbourne, Australia
Type: Renovation
Photography: Jack Lovel