Who needs a pool when your house is only a few strides away from the beach? The Project Tamarama was built for clients who were looking to have a home that matched their lifestyle through better connections between indoor and outdoor spaces, enhanced use of natural light, and improved passive heating and cooling. With Modscape and their modular construction system spearheading the project, this home nestled in a coastal setting was transformed into a light-filled and timeless family home.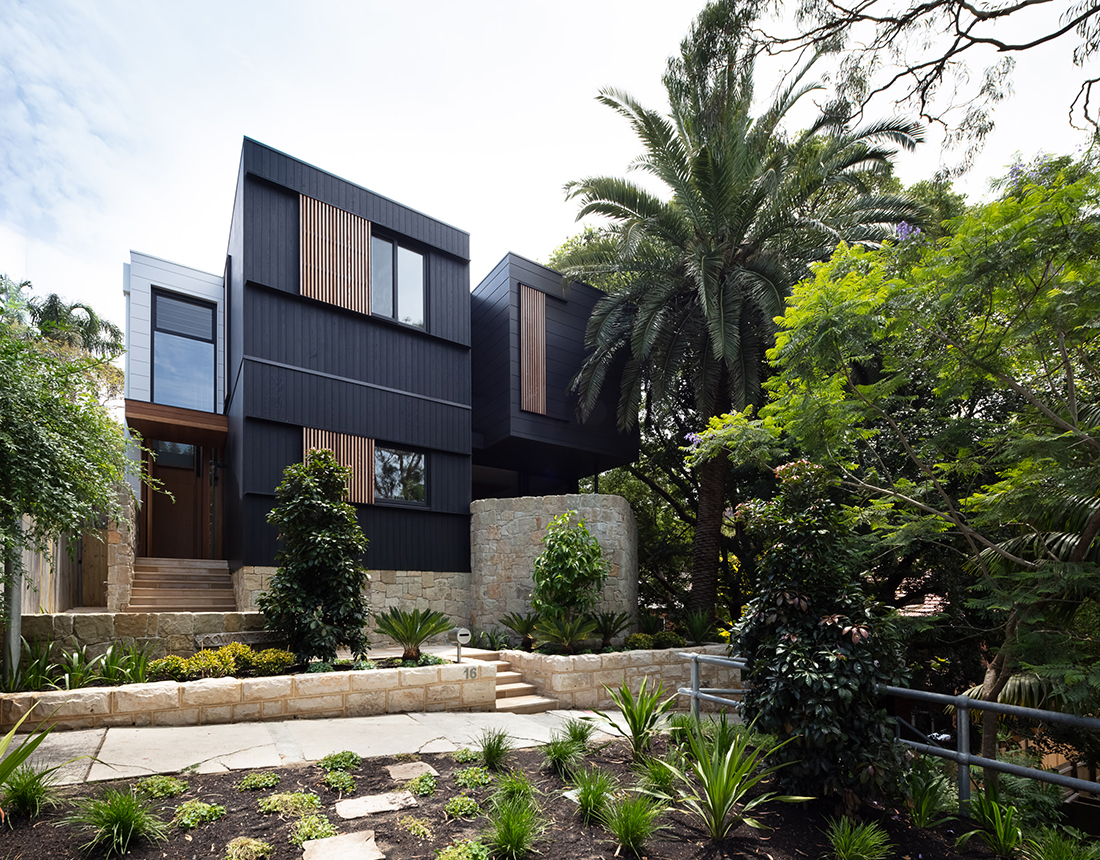 Initially, the clients approached Fox Johnston to design the architectural plans, then tapped Modscape to utilise their efficient construction system in building the house. The home was constructed in just twelve weeks within Modscape's Melbourne factory, while onsite works were completed six weeks later. Taking cues from the original dwelling, the new home works to a similar footprint and incorporates the existing sandstone plinth into the landscape design, anchoring the building into the site.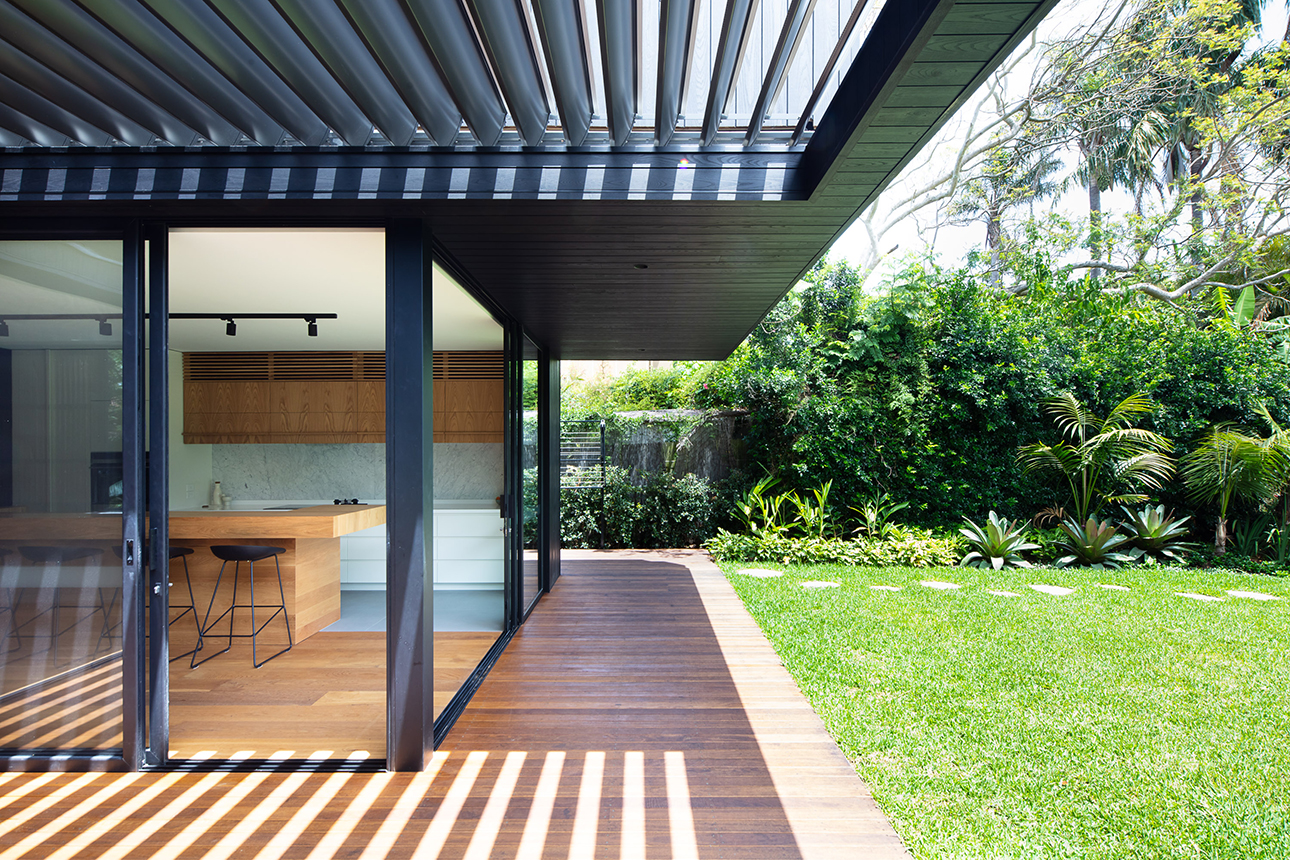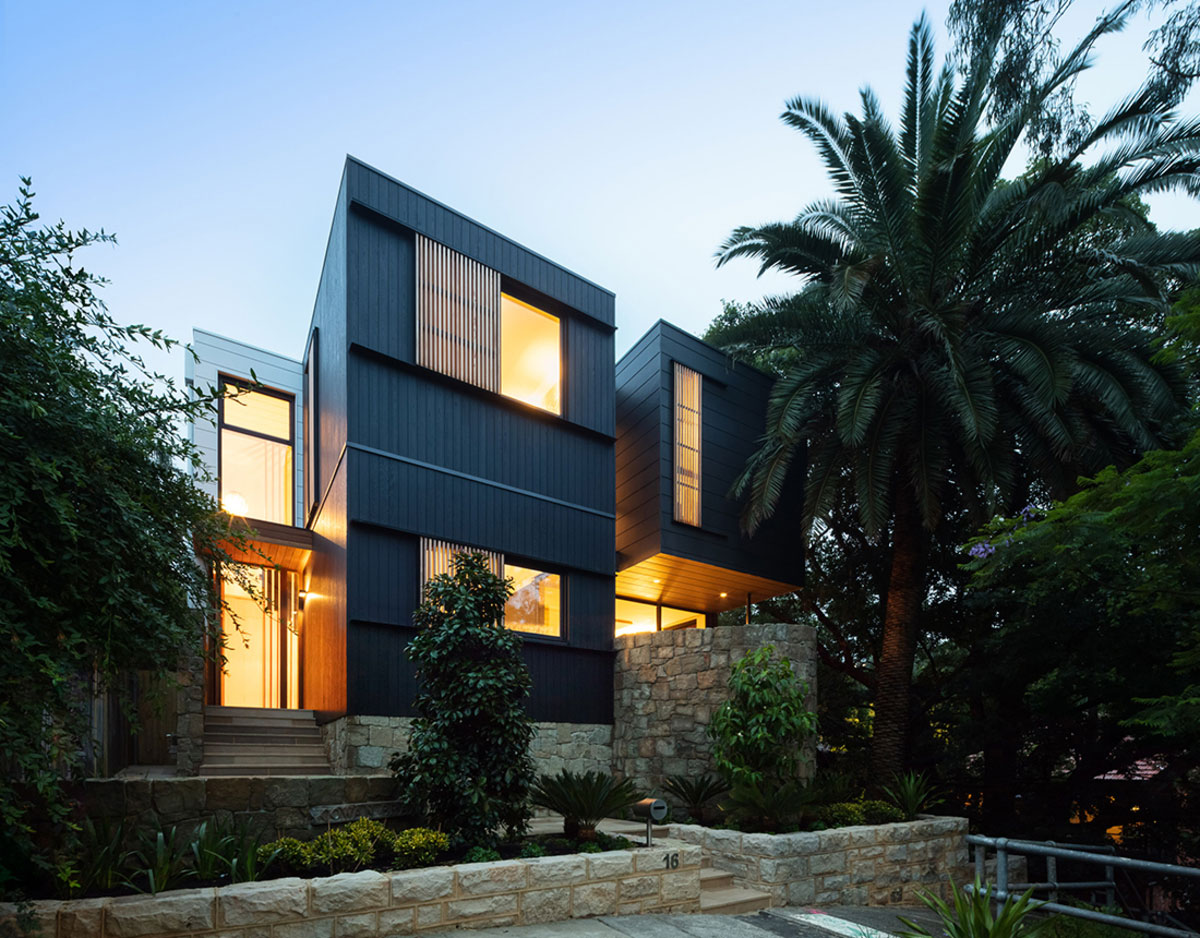 The dark exterior is offset perfectly by the use of light material palette internally, with accents of timber throughout, giving the whole space a feeling of warmth and comfort. Furthermore, textural finishes were used to add to the homeliness of the space. Natural light is abundant thanks to the highlight windows and skylights. It exudes a sense of lightness and brings calm to those within it, whilst maintaining a strong visual connection to the living spaces, which scream entertainers paradise.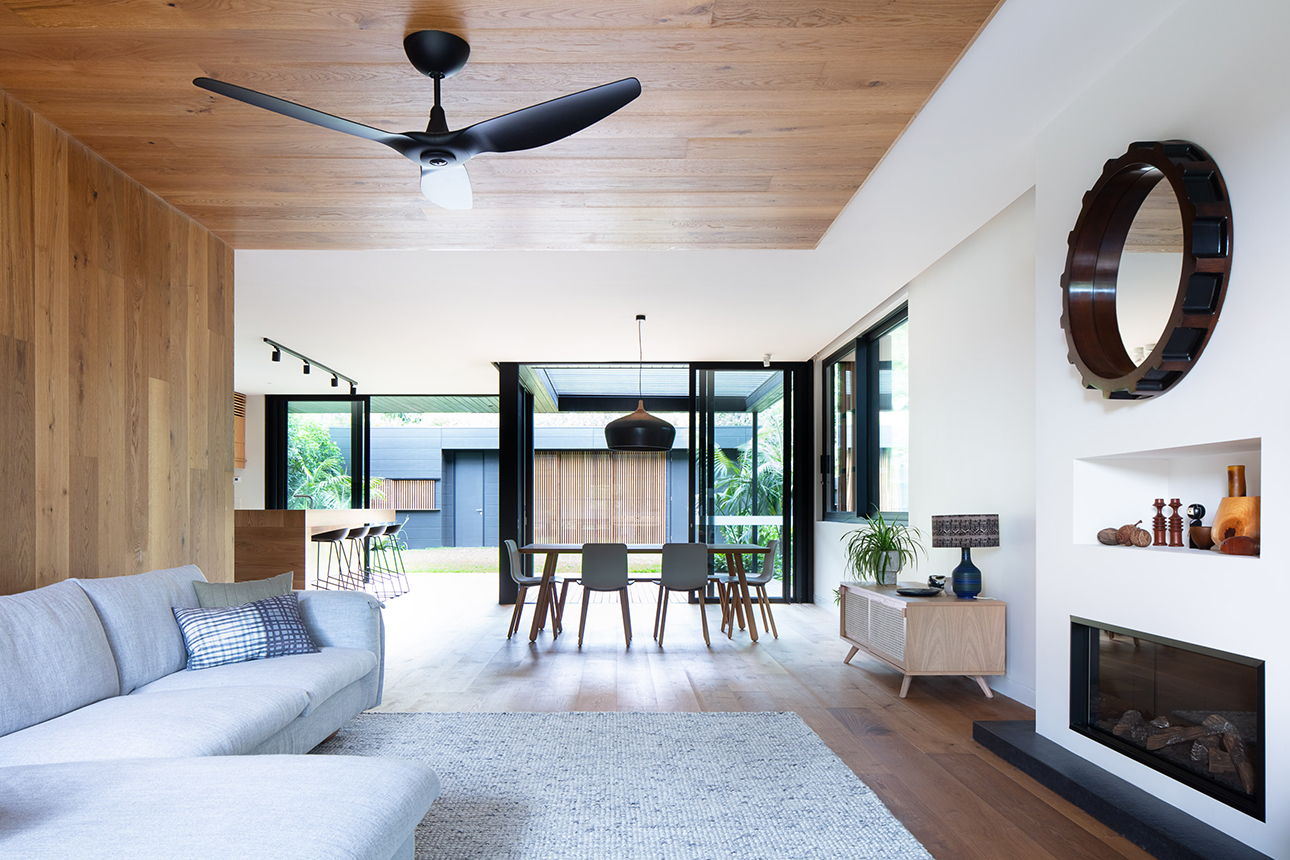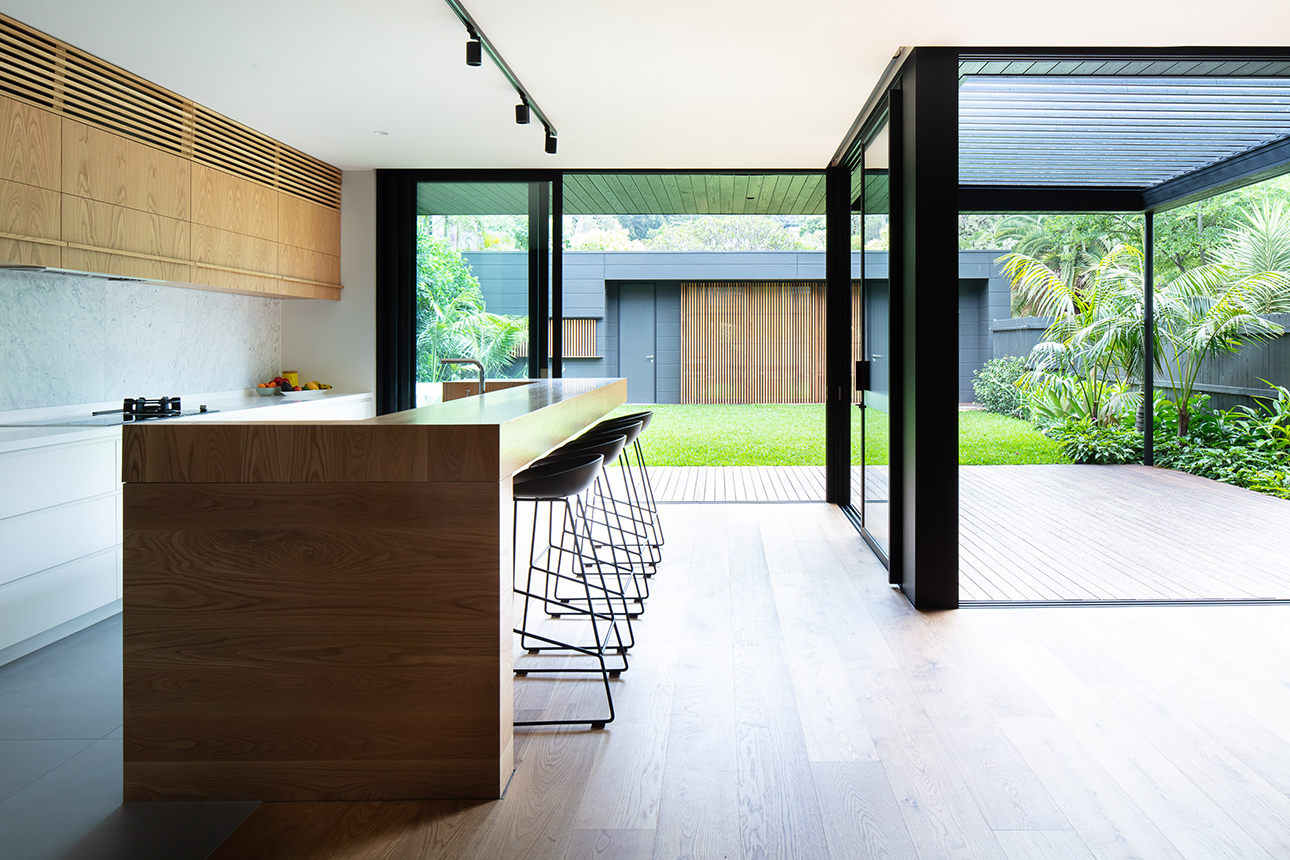 "Designed to capture sunlight in winter and exclude it from heating up in summer, the house incorporates moveable timber batten screens which not only help to soften the form by adding layers and texture to the façade, but aid in preventing solar heat gain by giving control to the occupants. Highlight windows and skylights used throughout the home maximise light and aid in natural cross ventilation to ensure the home is as comfortable as it is bright." – Modscape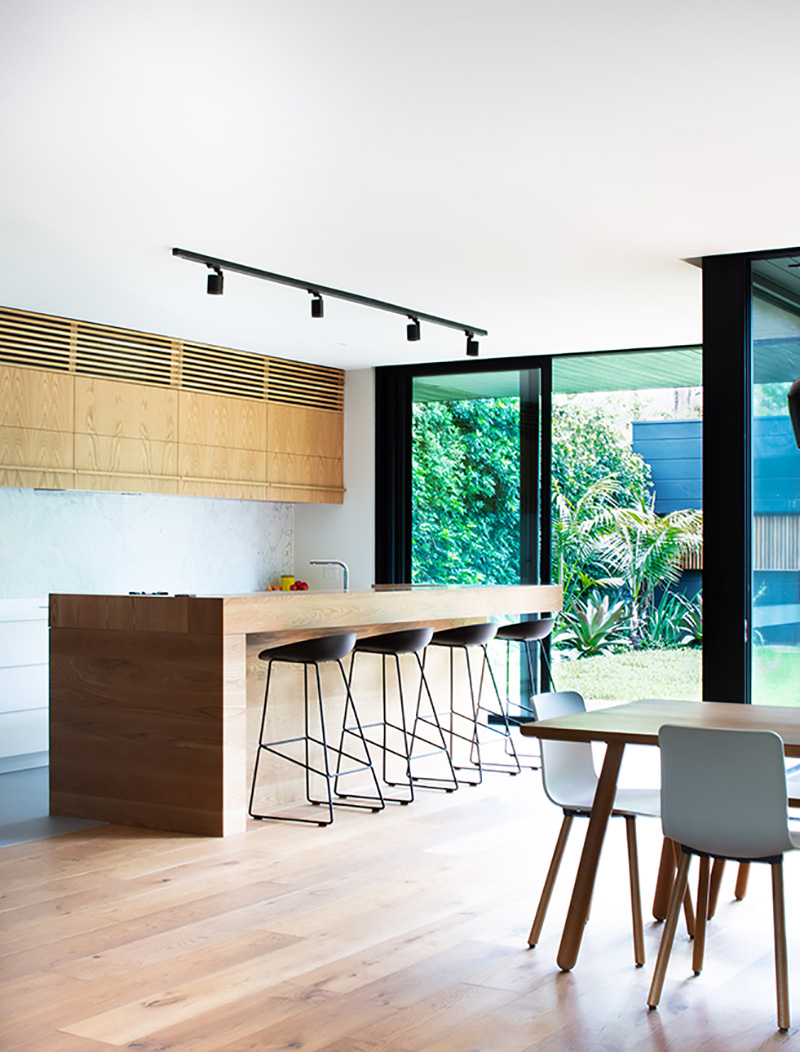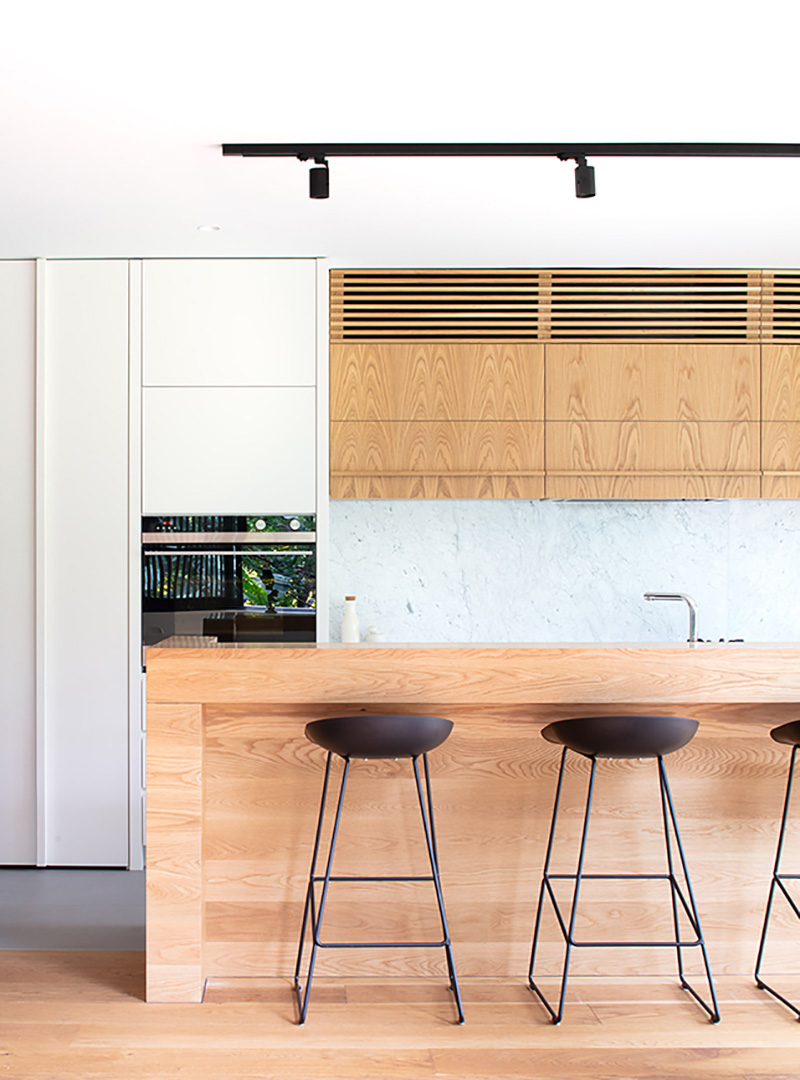 The resulting design beautifully complements the existing elements of the site, connecting the front and rear garden through the house and optimising the connection between indoor and outdoor. This concept allowed for a genuine, year-round sub-tropical living. Modscape team refined the architect's concept while honouring the design intent.
"And with easy access to the beach, there's no need for a pool. Instead, the backyard acts as an extension of the indoor living spaces which smoothly transition into the outdoor thanks to large expanses of glass. An efficient layout upstairs comfortably sees five bedrooms and two bathrooms possessing plenty of space for adults and children alike." – Modscape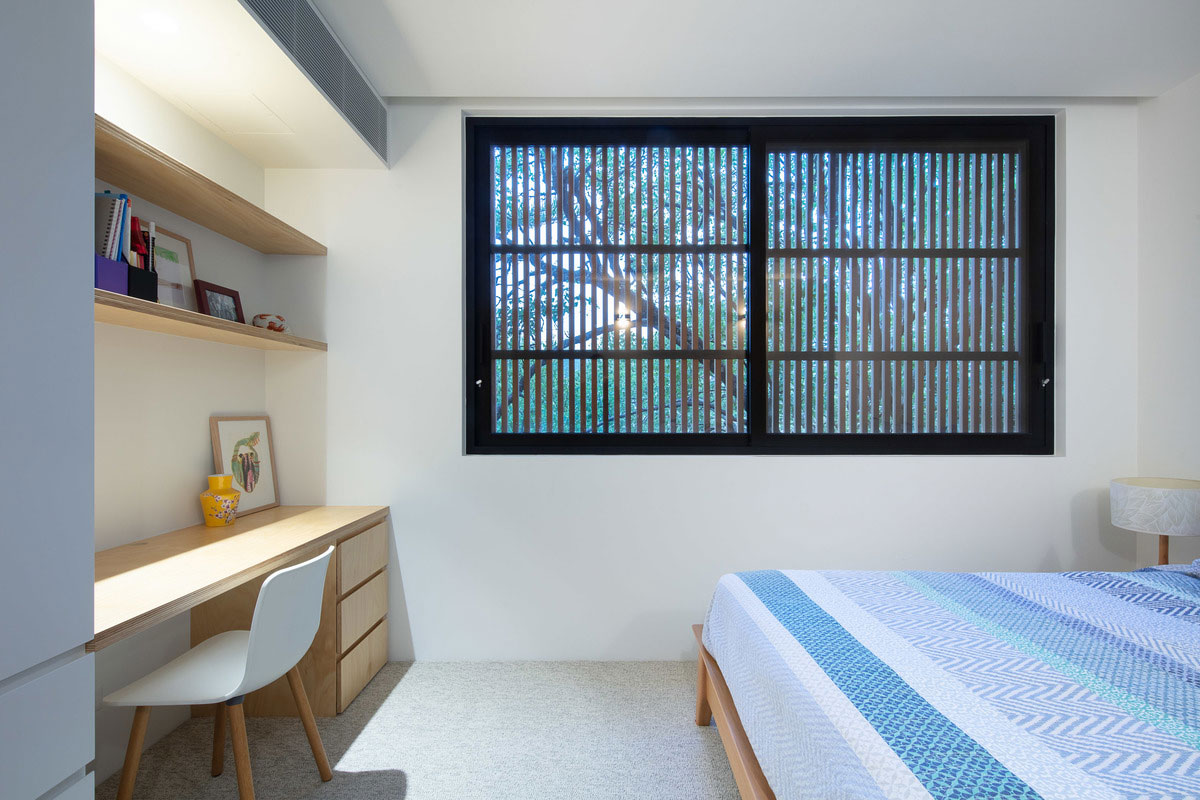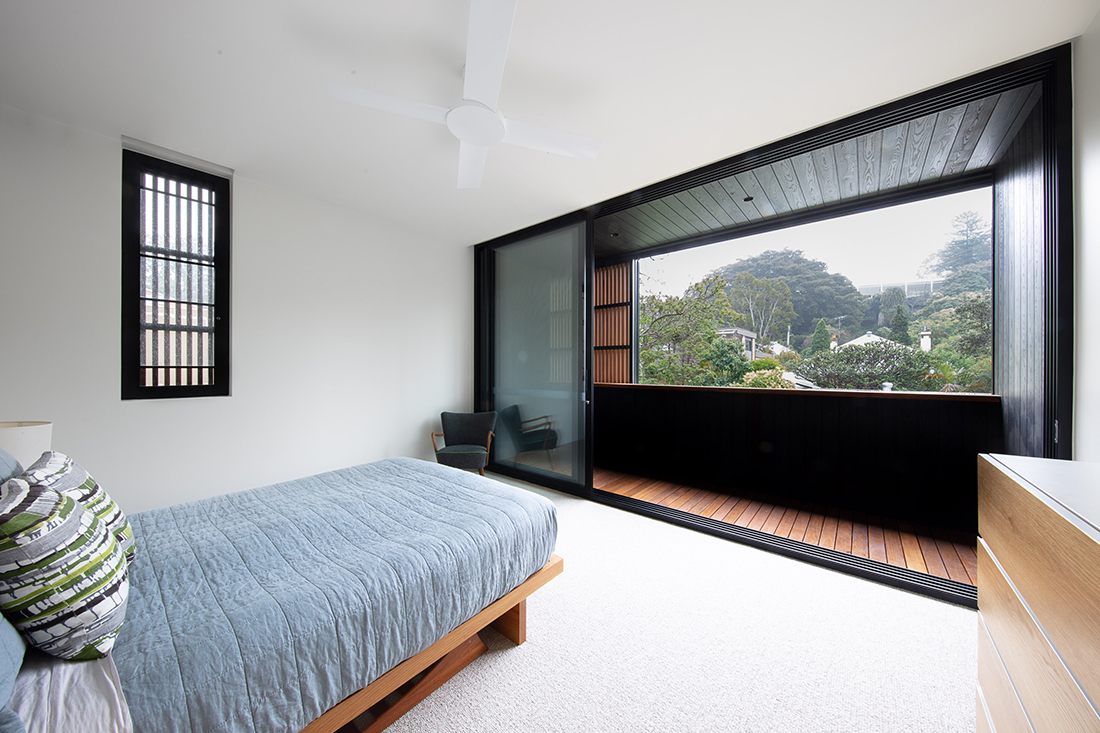 Fulfilling the client's wish for a home that matched their lifestyle, the team managed to transform this family home into a haven that's both highly functional and equally enjoyable for all members of the family!
House Project: Project Tamarama
Architect: Fox Johnston, Modscape
Location: Tamarama, NSW
Photography: John Madden