The Gresham Street House situated in Queensland's capital Brisbane is a beautiful family home and a wonderful example of adapting to its environment. The Architect and Director of Jackson Teece Architecture, Daniel Hudson lived here for 6 years before taking on the redesign. He reimagined the existing "Queenslander" and shaped the layout to create a home that would act as the epitome of shelter in a harsh Queensland climate.
"Internally it was almost the opposite of what it should be. It was around the wrong way. So the main objective was to reconfigure the layout, the program of the house, without changing any of the wall locations." – Daniel Hudson, Jackson Teece Director.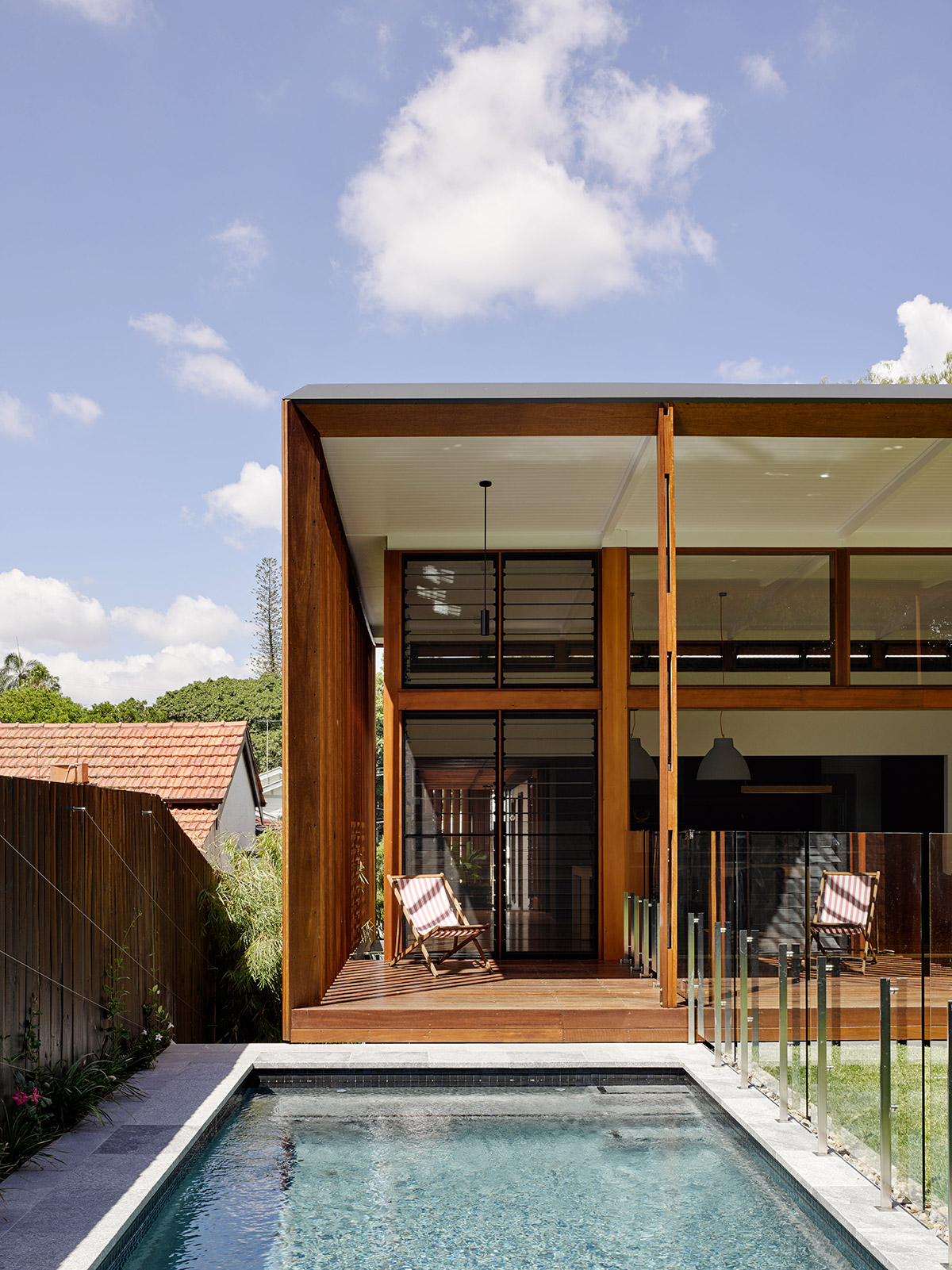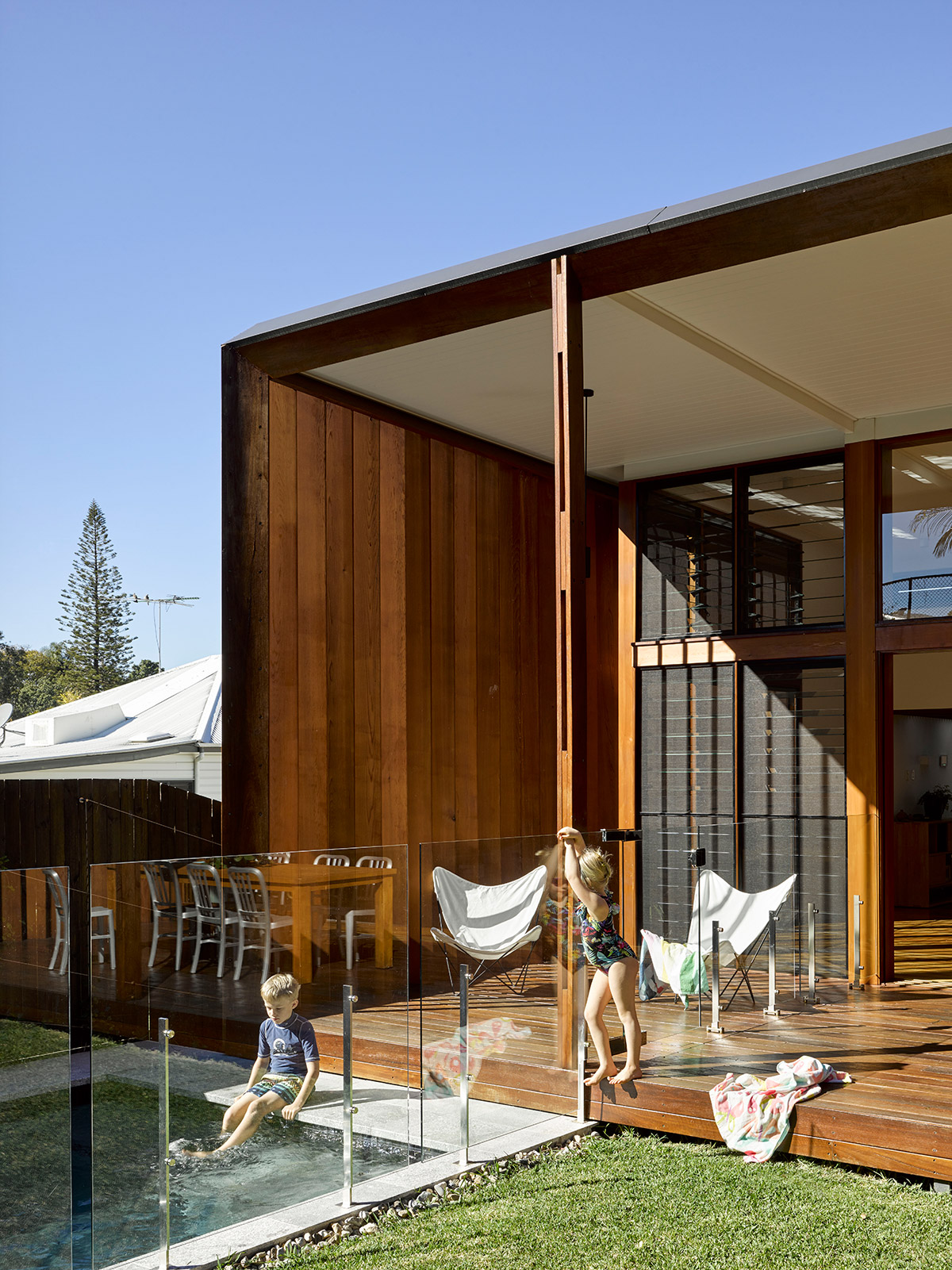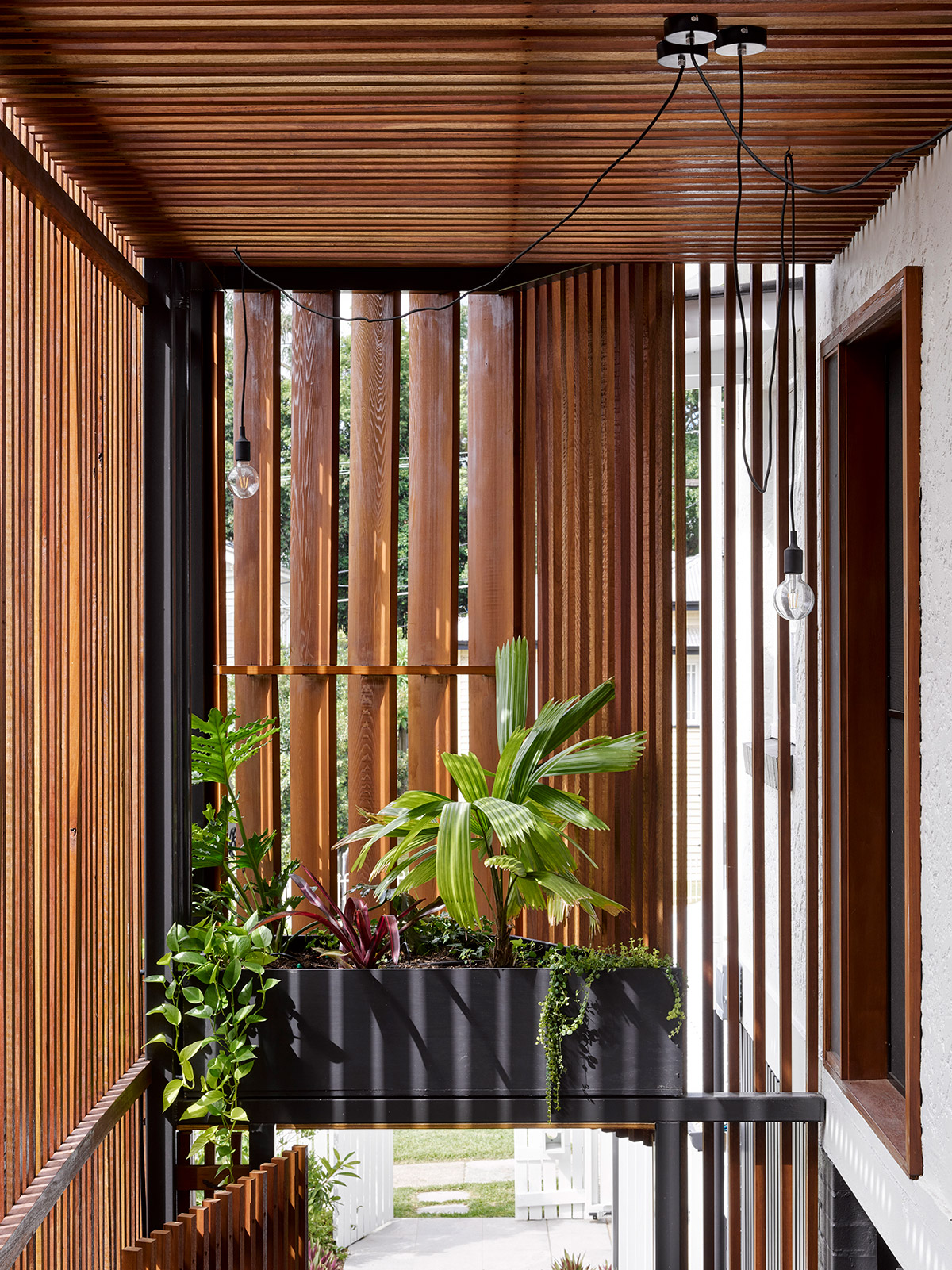 The brief called for a recreation of a family home that was flexible to the lifestyle of each family member. Gresham Street House offers both visual and physical connection to the surrounding environment, reflecting a subtropical living space that provides cool and comfort during tough summer times and warmth throughout the cold winter. Efficient bracing of large spaces contributes to the over-all expansive feeling of the home that strives to bring a serene environment amidst the hustle and bustle of the cityscape.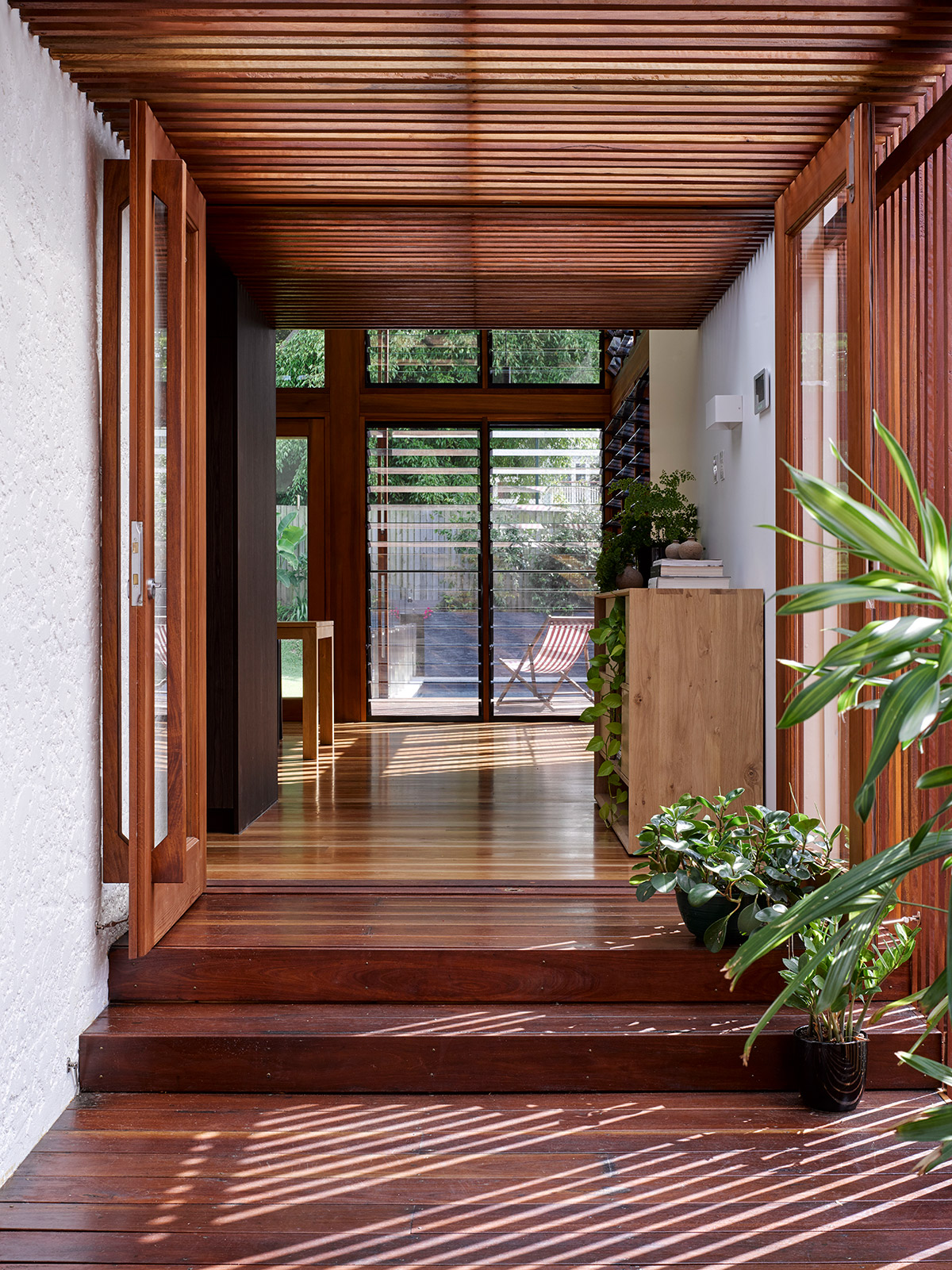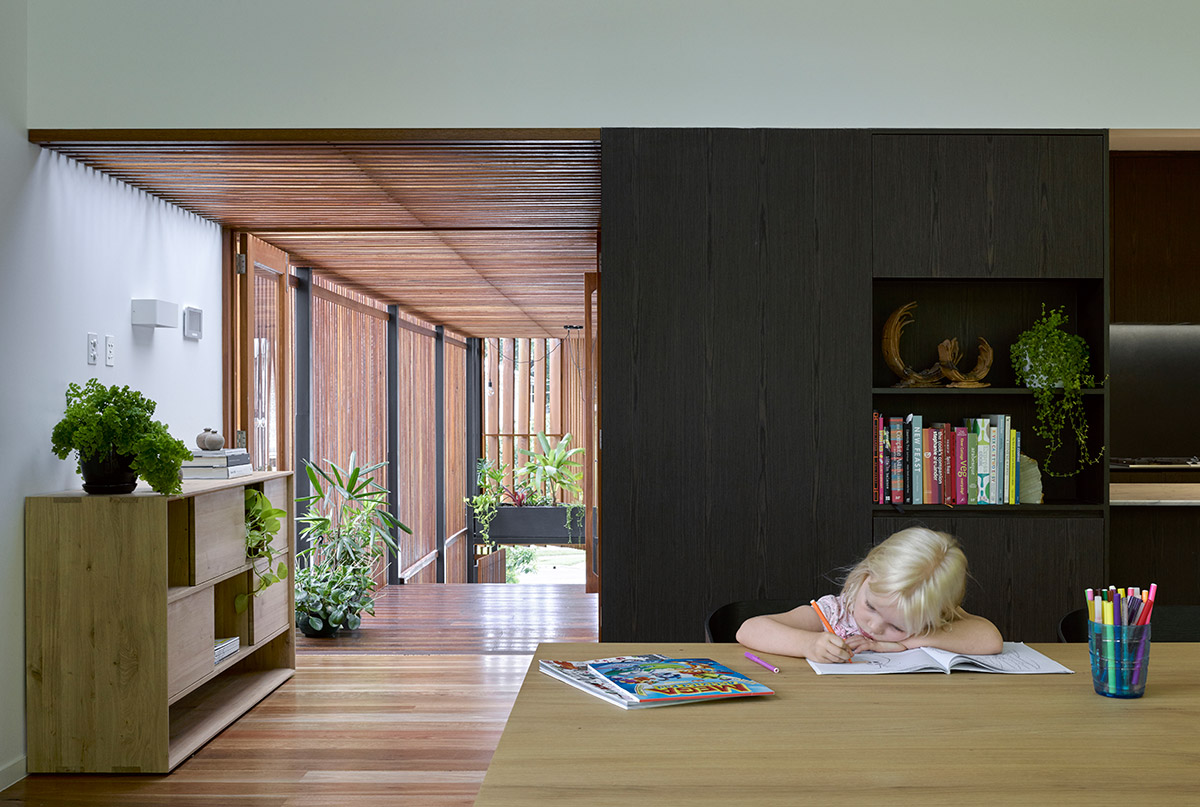 The redesign of the floor plan responds directly to the site's orientation and context. The living spaces which were located on the southwest of the plan are now connected to the garden and have become the heart of the home. Relocating these functions into a pavilion at the rear of the house provides a more appropriate response to the context and provides a space for family activities and entertaining.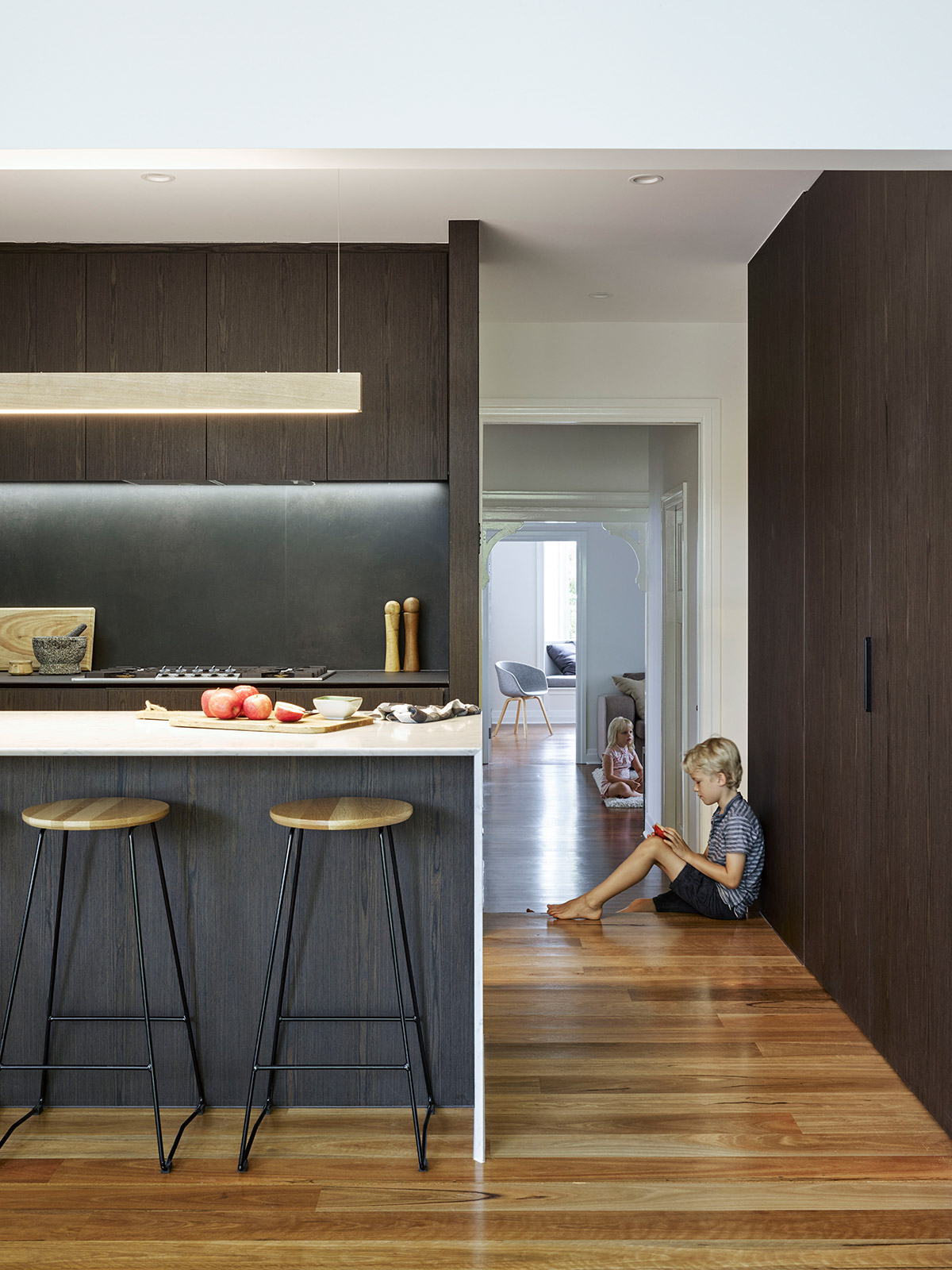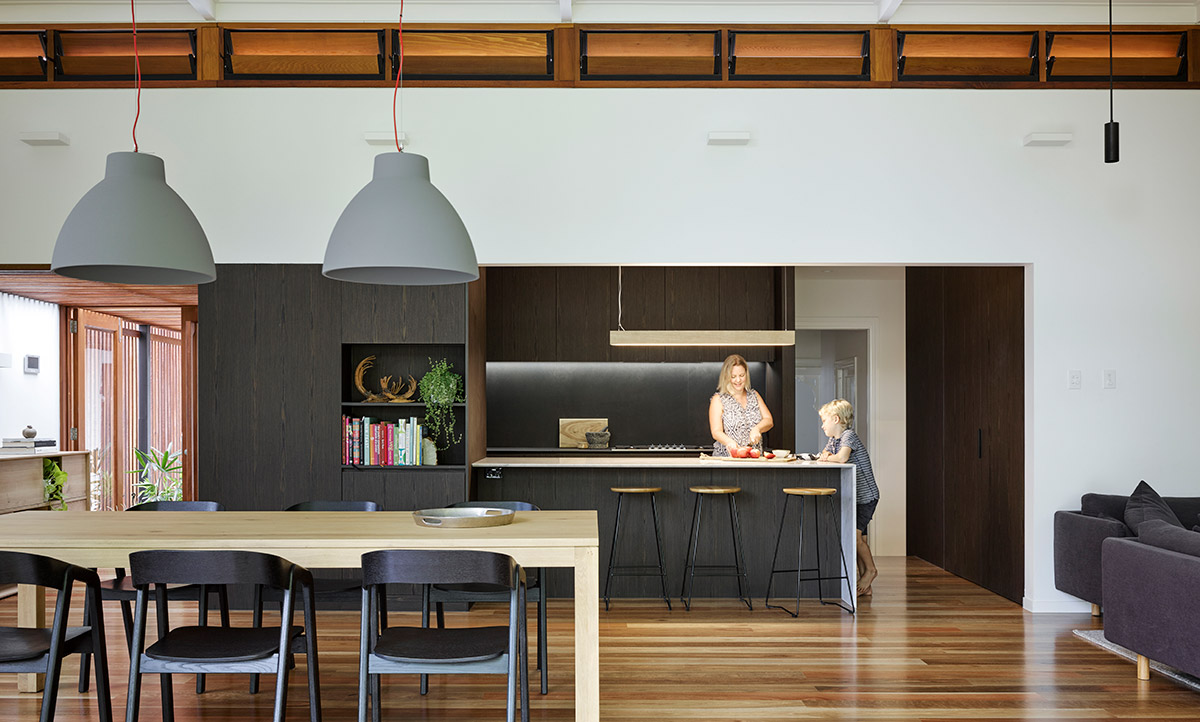 The changes to this home now allow the growing family to benefit as its design has been shaped around their daily lives. Everyone's routines have become more efficient, with far better use of the common areas as well as opportunity to shut down aspects for when the need for privacy arises. We can only imagine that having the architect live in the home for 6 years prior to building enabled incredible insight and attention to detail. What a lucky family!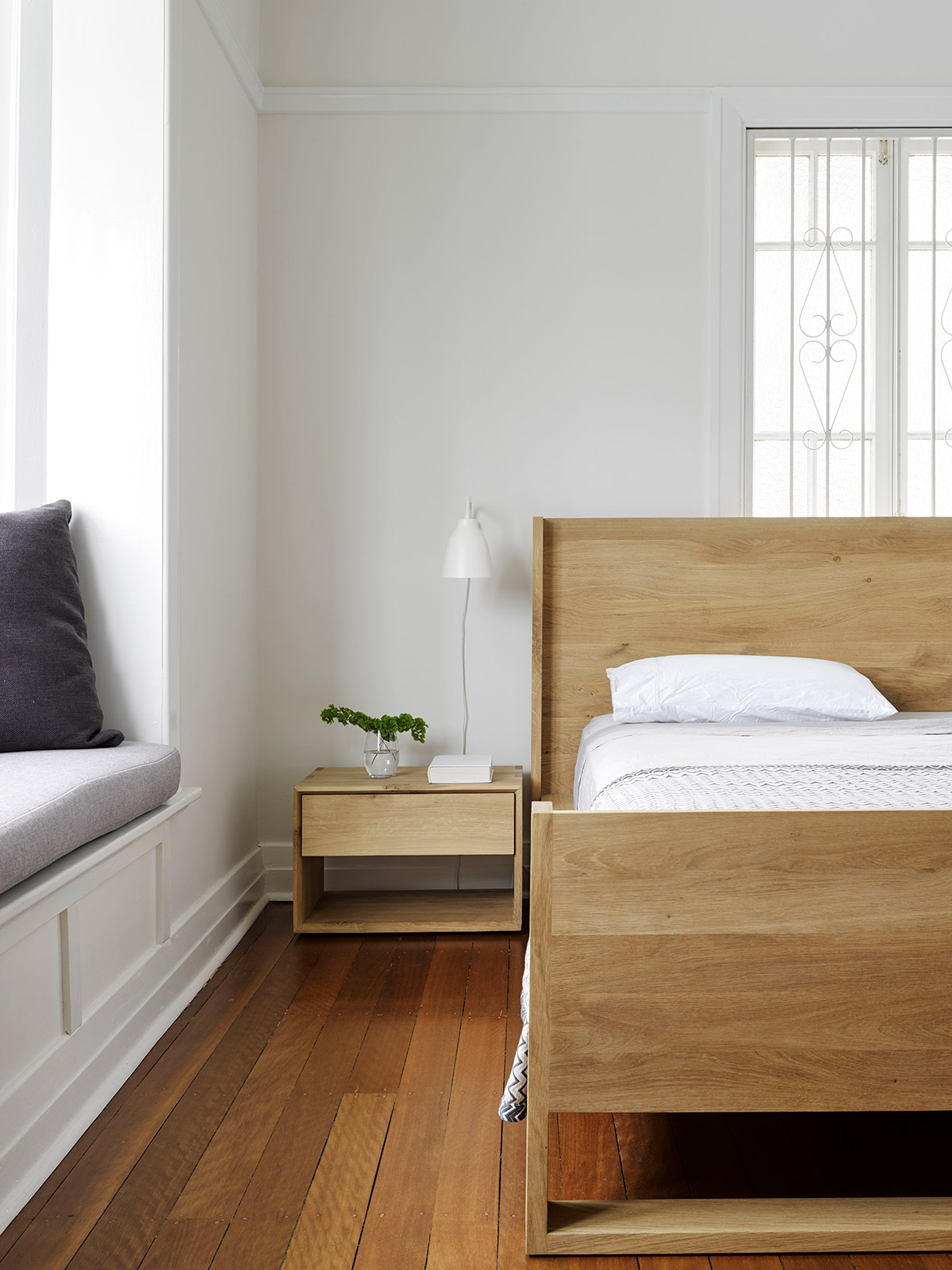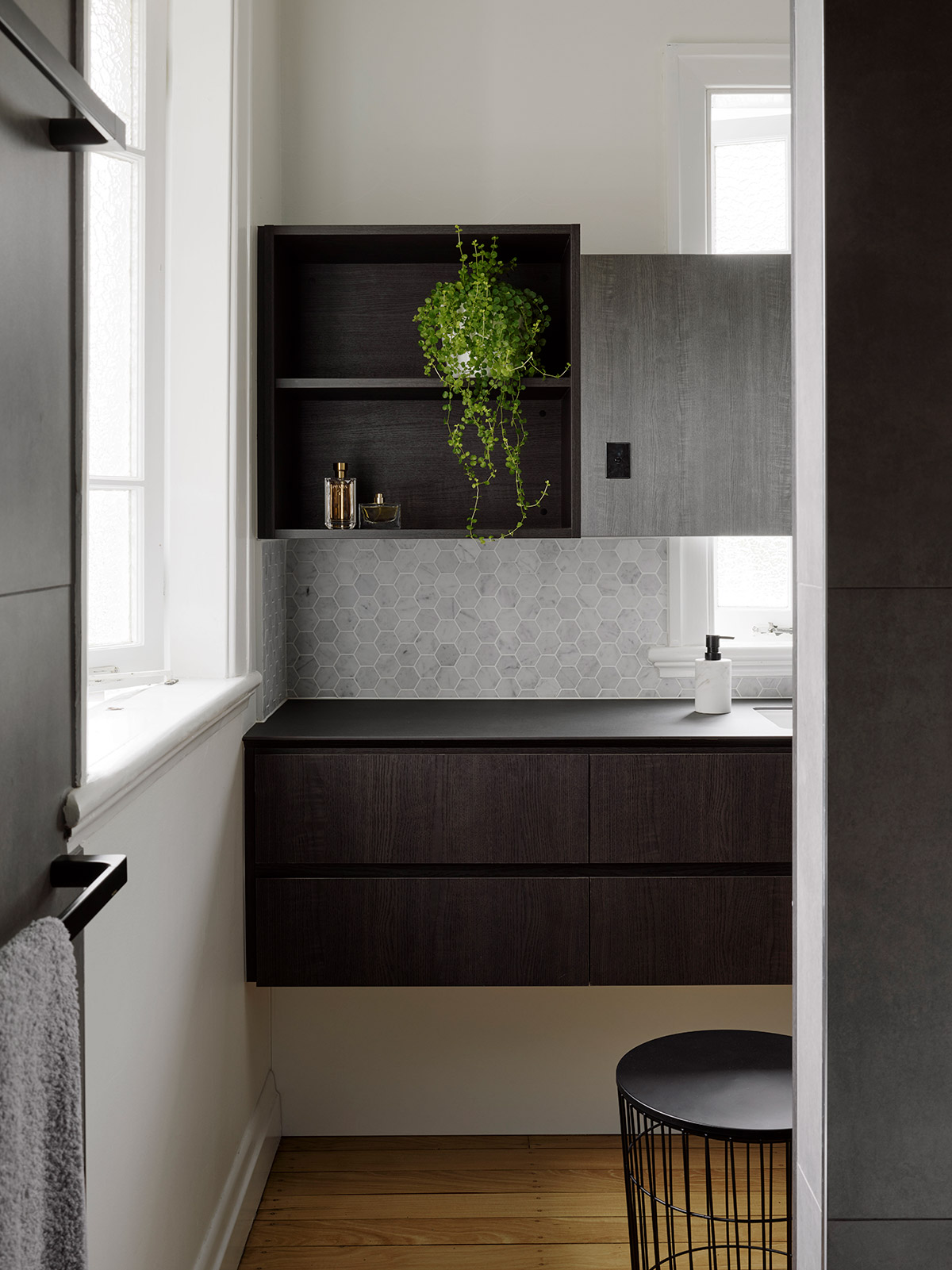 Photography by Christopher Frederick Jones.