Are you dashing through the snow in a one-horse open sleigh? No neither am I, because Christmas rolls a little differently here in Australia. There's no mulled wine or mittens because it's fourty-flipping-degrees outside. Most of the time we switch out the turkey and cranberry sauce for the prawns and tartare. And we most definitely don't spend Christmas indoors, it's all about heading outside and enjoying our glorious Summer! So this Christmas the clever team at Milligram are helping us celebrate in our own unique style this year! No more cards with snow topped houses, instead we're embracing Australia's unique lifestyle with beautifully illustrations created by Australian Artist Marc Martin.
This uniquely Australian Christmas collection from Milligram Studio in collaboration with Melbourne Illustrator Marc Martin, delivers a refreshing modern take on the festive season in Australia. Featuring iconic Australian flora and fauna plus all our favourite natives. Cute kangas, crocs and our favourite flaming galah all make an appearance.
Christmas Rolled Wrapping Paper Sheets Set
Coordinate your gift giving with Milligram Studio's Christmas wrapping paper. Available in two designs, these sheets are illustrated by Marc Martin featuring beautiful watercolours works of Australian natives birds set against a deep green or bright red backgrounds. Sheets are printed on 85gsm FSC paper and are sold in a roll of three.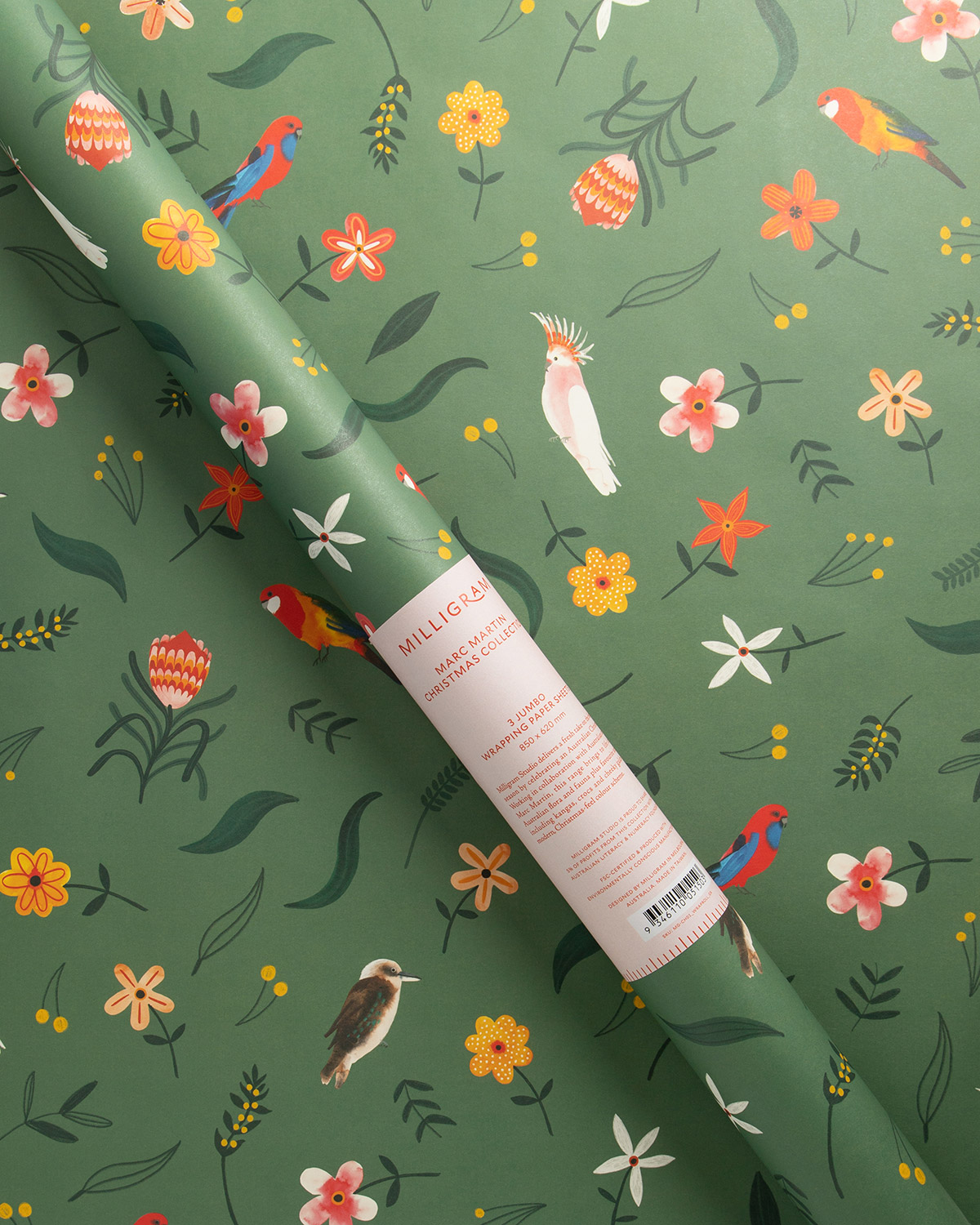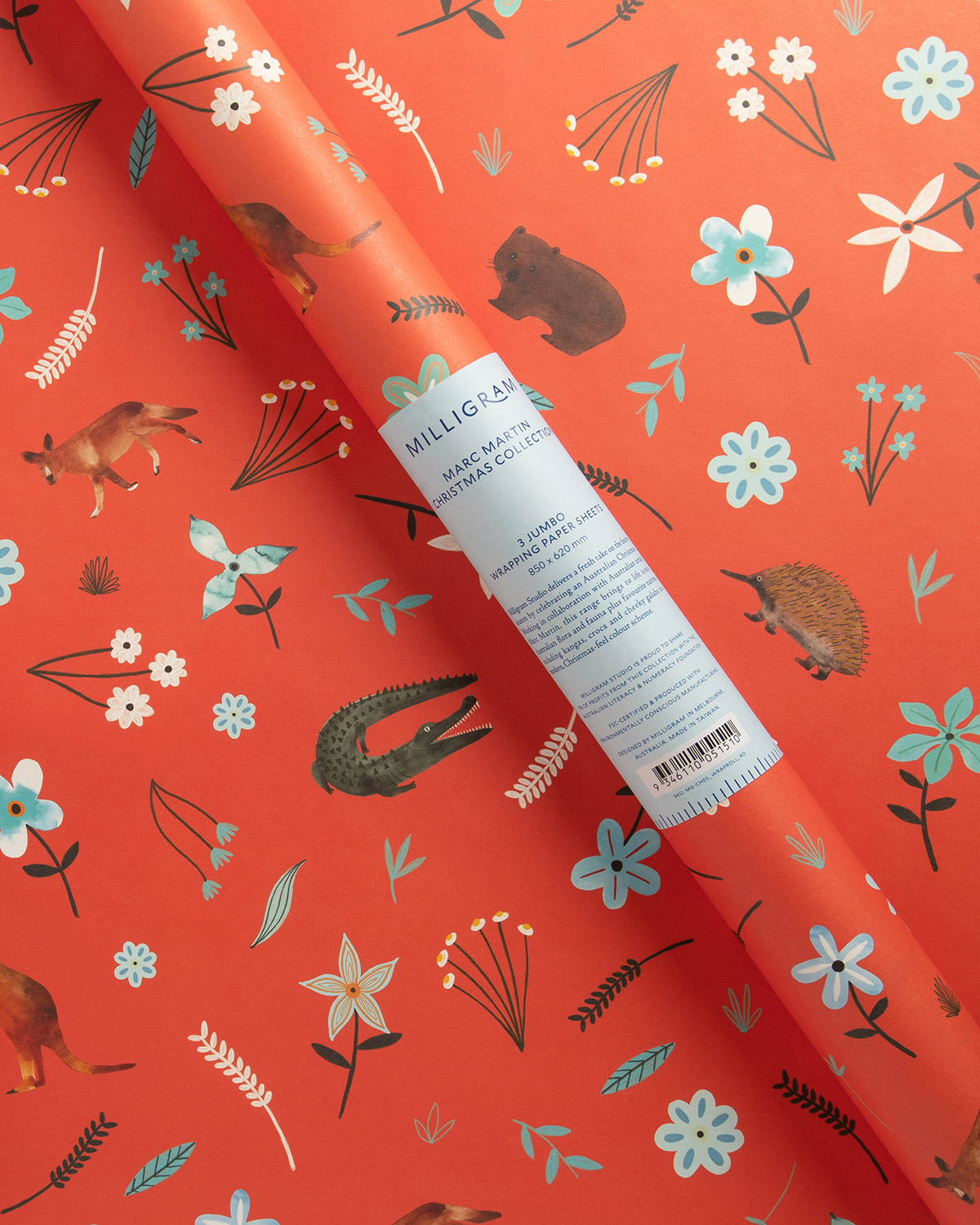 Christmas Ceramic Bauble Set
Adorn your tree with Milligram Studio's ceramic bauble sets. These ceramic baubles are finished in a high gloss glaze and detailed with beautiful watercolour illustrations by Melbourne artist Marc Martin. Sold in a pack of two/four, these stunning baubles are the perfect Australian gift for overseas friends and family, or a treasured collectable for your own tree. Be quick, these are limited edition so once they're gone they're gone!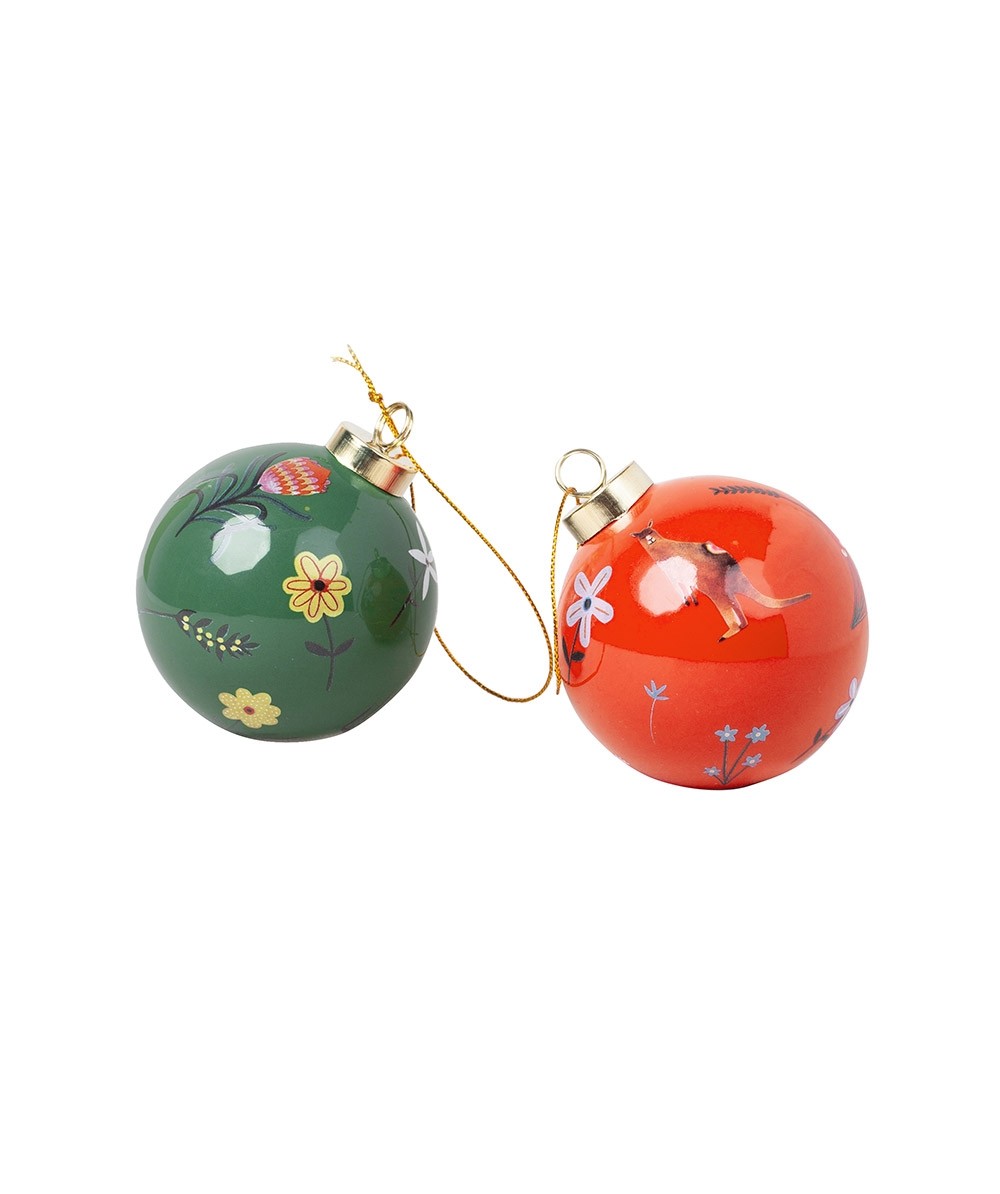 Christmas Greeting Cards
Make sure you have enough Christmas cards this festive season with Milligram Studio's boxed Christmas cards. These Christmas greeting cards are inspired by Australian iconic natives, the artworks include: 'Snappy Christmas' featuring a loveable croc, 'Galahlalalah' with the noisy Galah, 'Hoppy Christmas' features our kangarooo and 'Season's Tweetings' thanks from our colourful rosella. These greeting cards are available in a set of 8 and/or individually.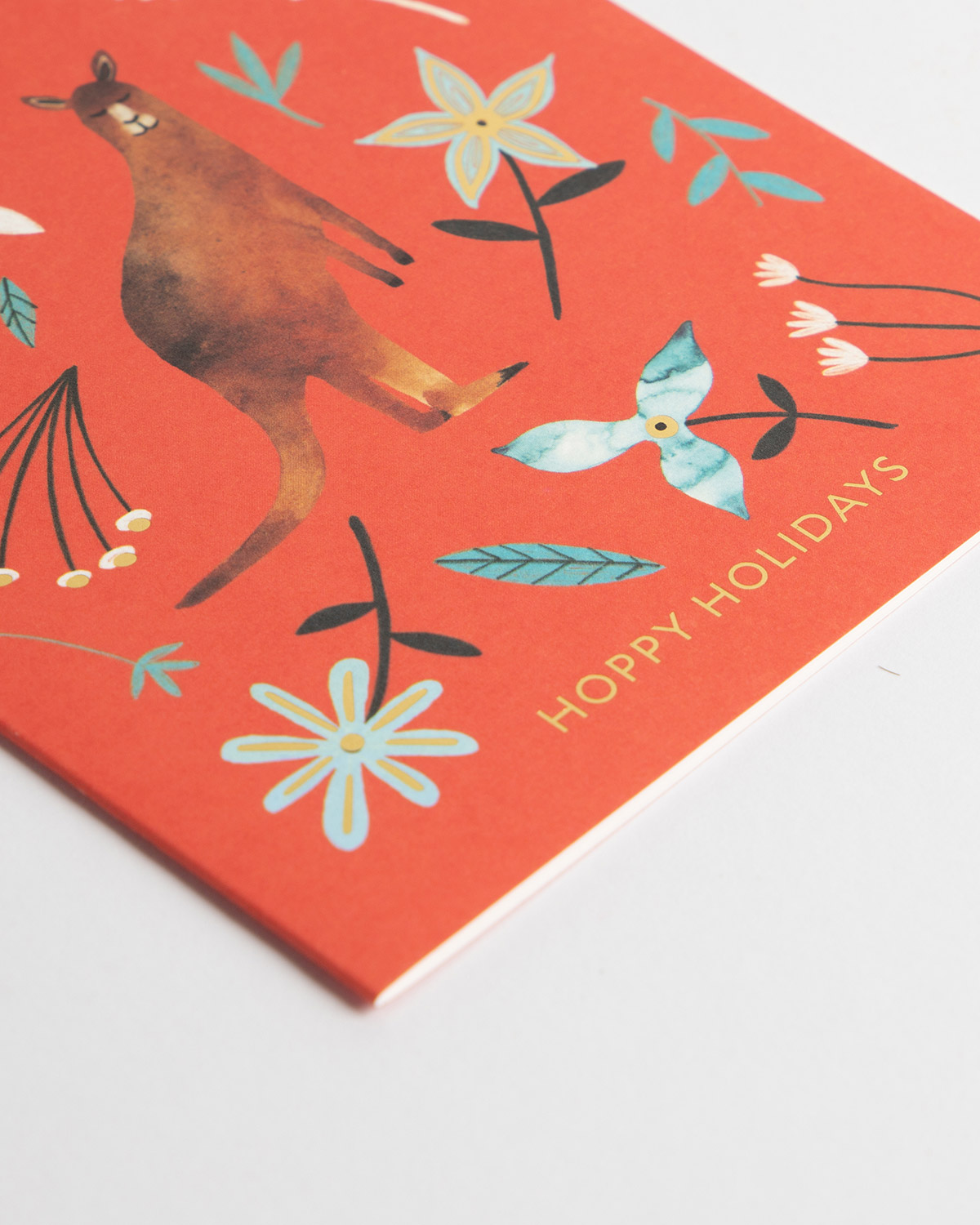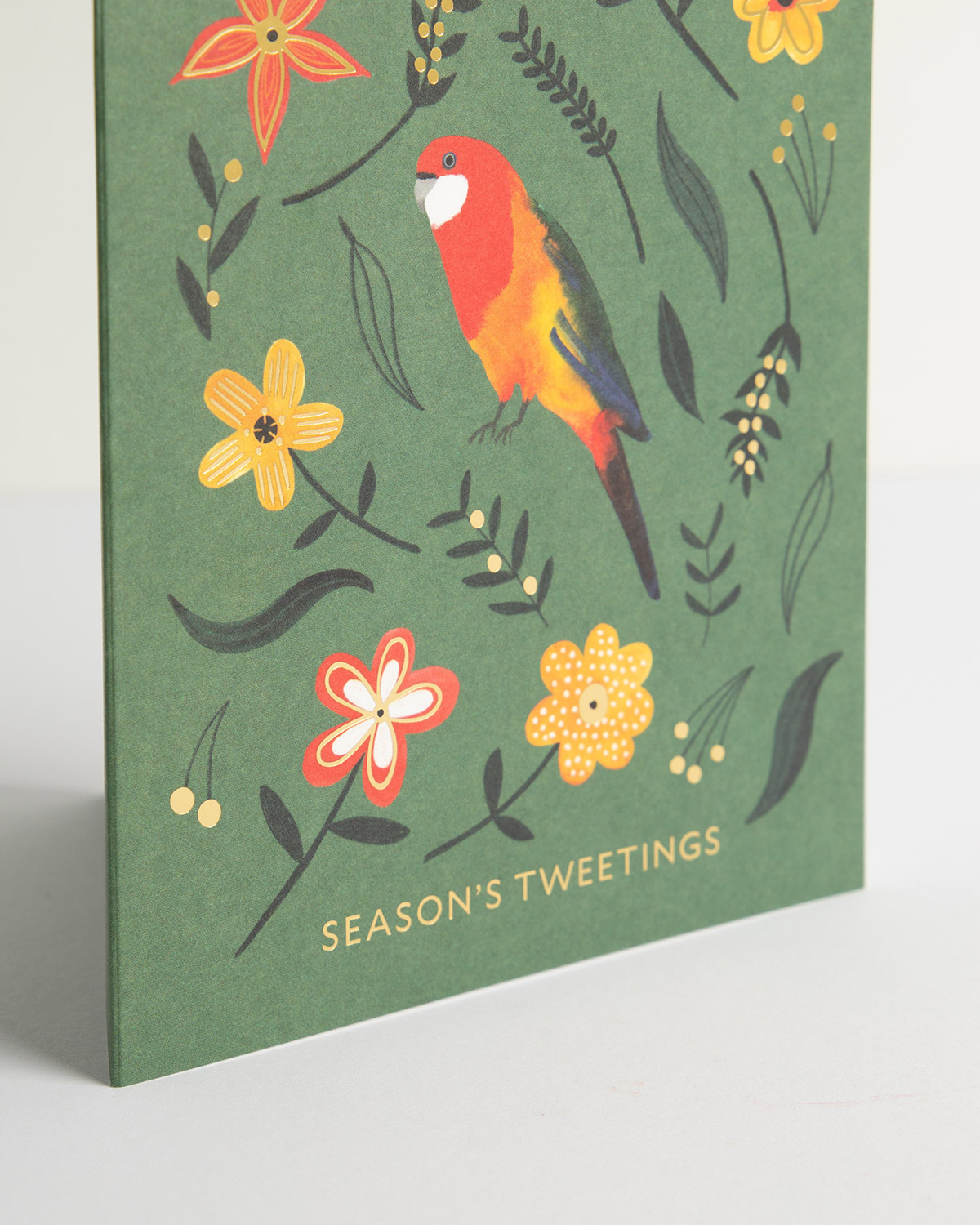 Christmas Crackers
This is one tradition we love to keep! What is more festive than the Christmas cracker?! Celebrate a quintessentially Australian Christmas with this Christmas cracker set by Milligram studio. Sold as set of 12, each cracker contains a collectable novelty eraser of Marc Martin's native birds and animals, mandatory Christmas hat in matching green/red or soft pink/soft blue and terrible joke hand written or selected by the Milligram Studio team.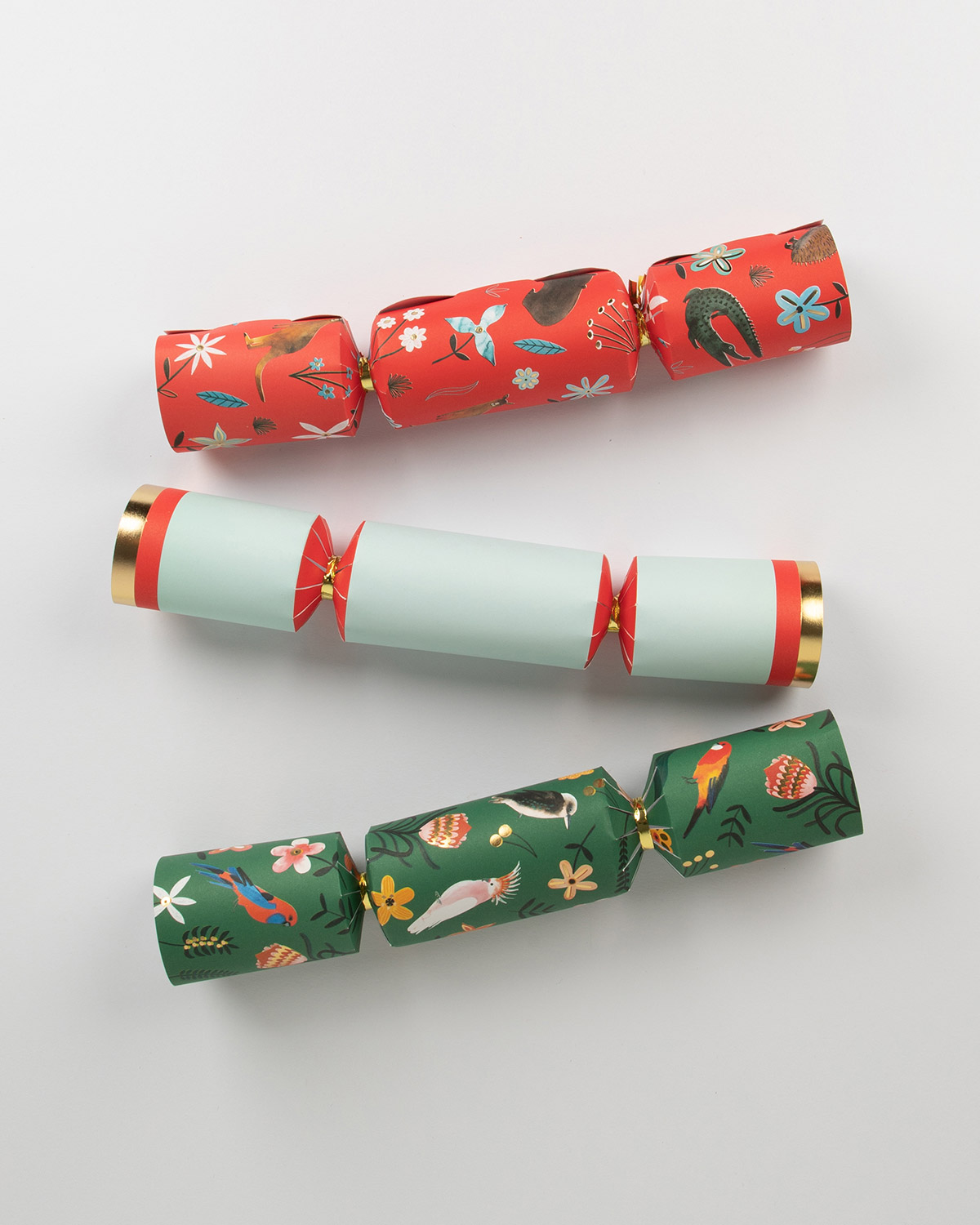 To complete your festive style, here are some equally-awesome goodies to get your garden, table and/or home ready for Christmas this year!