You guys loved our Dining Room Makeover and we hope you got some inspiration! So if you're thinking it's time for your very own transformation, we've got you. This Complete Style Guide breaks down absolutely everything we used in our Dining Room Makeover and where you can find it. Are you ready? Let's go…
Fireplace
Easily the hero of this room, we replaced our old mantel with the new Fleetwood Timber Mantel from Schots. We decide to install ourselves which was quite labour intensive but definitely worth it! The new mantel is significantly lower and it's also wider which allows us to style it up and freshen up the mood of the entire room.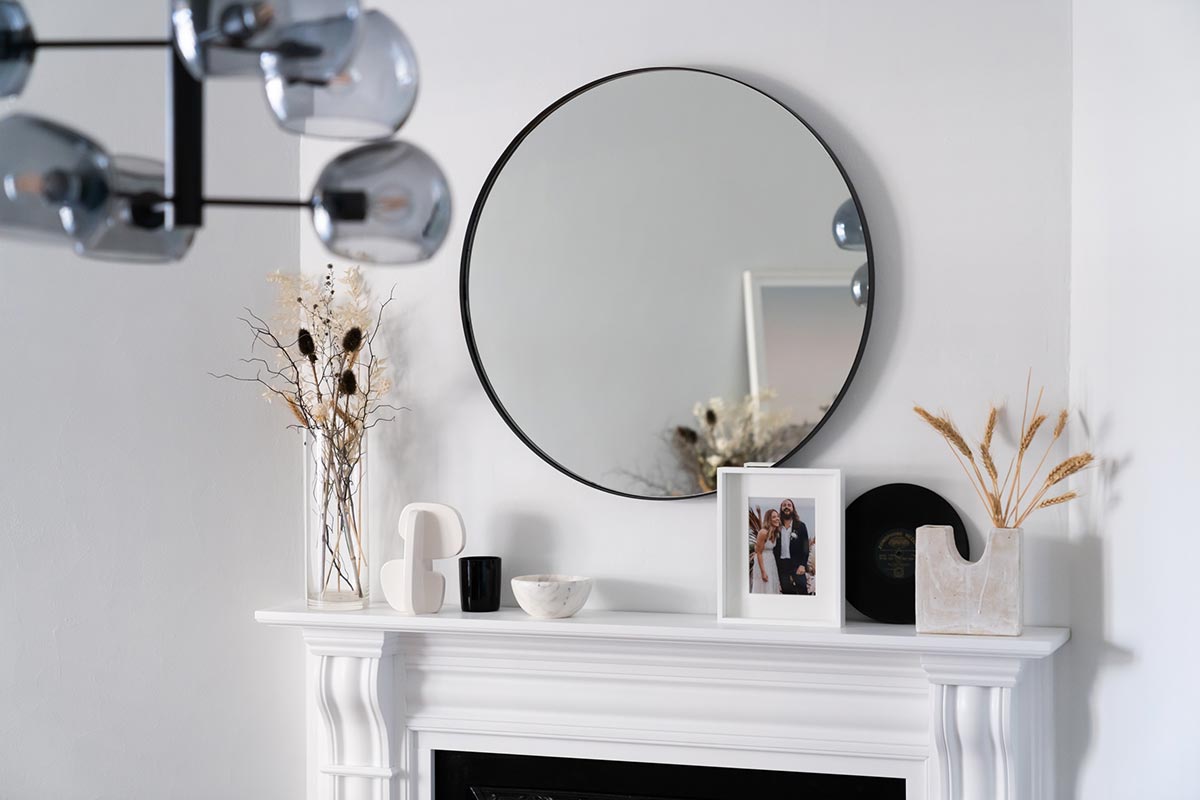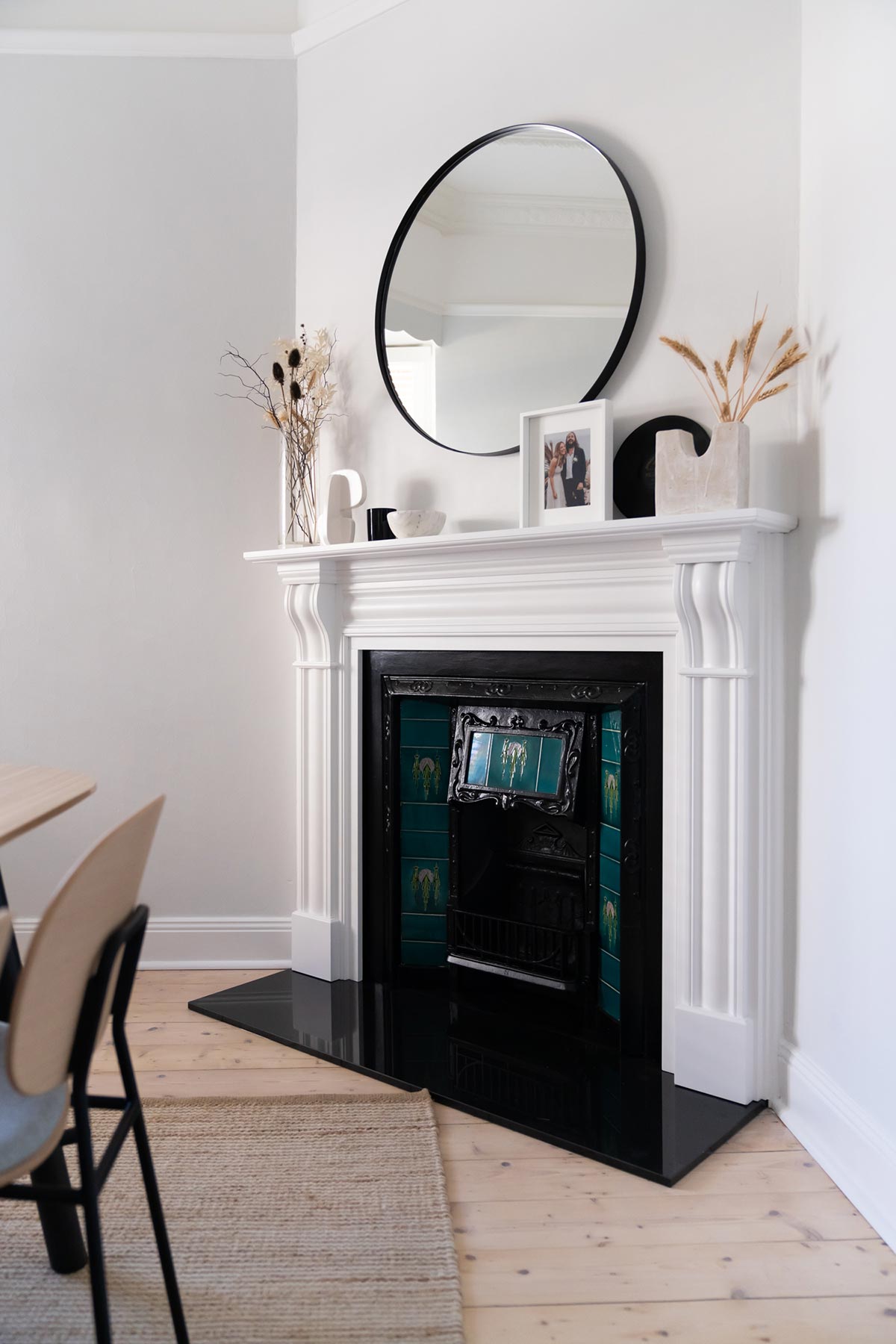 Furniture
The existing dining table was a bit too long for the space so we decided to get a brand new one, the Record Dining Table together with Tondina Chairs both from Baseline. They feature curved edges and soft timber details which accentuates the relaxed but sophisticated personality of the room. For more information on the specifications we selected for the table and chairs, click here. In the room we already had the New York Side Board and Drinks Cabinet from Grazia & Co both in American Oak finishes that adds functionality and practicality to the room by providing additional storage space and not to mention a rad drinks cabinet!
Window Furnishings & Lighting
The window in this room is similar to the one found in our living area which is a narrow, 3 panel one so we opted for the same Timber Venetians in Pure White from DIY Blinds. This allows ample yet soft natural lighting and the option to totally shut the view off when needed. We also selected the Mila 9 Light Pendant in Black from Lights Lights Lights that beautifully complements the rest of the blue tones in the room.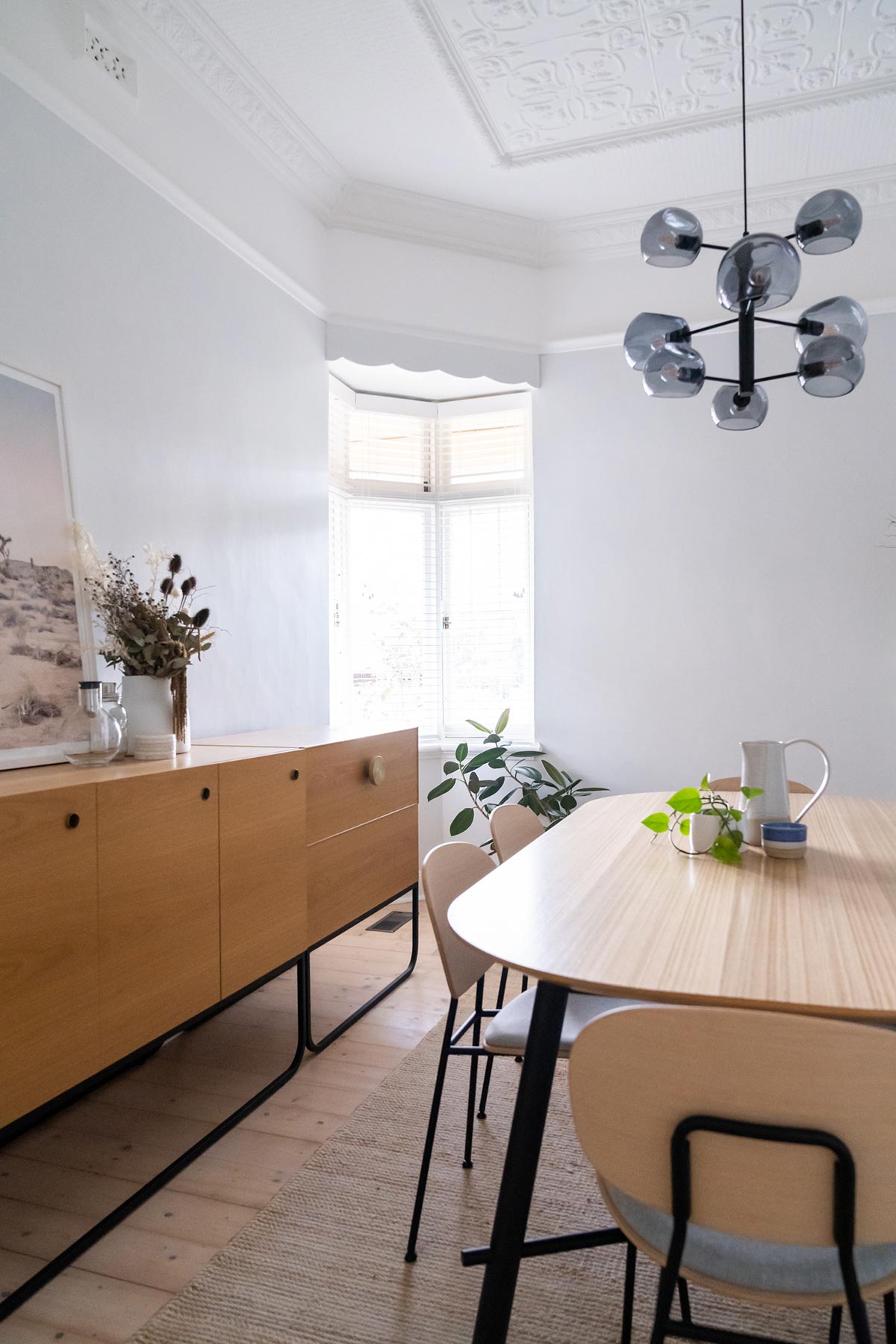 Decor
We chose a predominantly neutral palette for styling up this room with pops of colour coming through in the existing Rowena Martinich art work, indoor plants, including the seat pad upholstery on our new dining chairs. We also got some beautiful ceramics from Takeawei that adds fun and a lively personality to the space.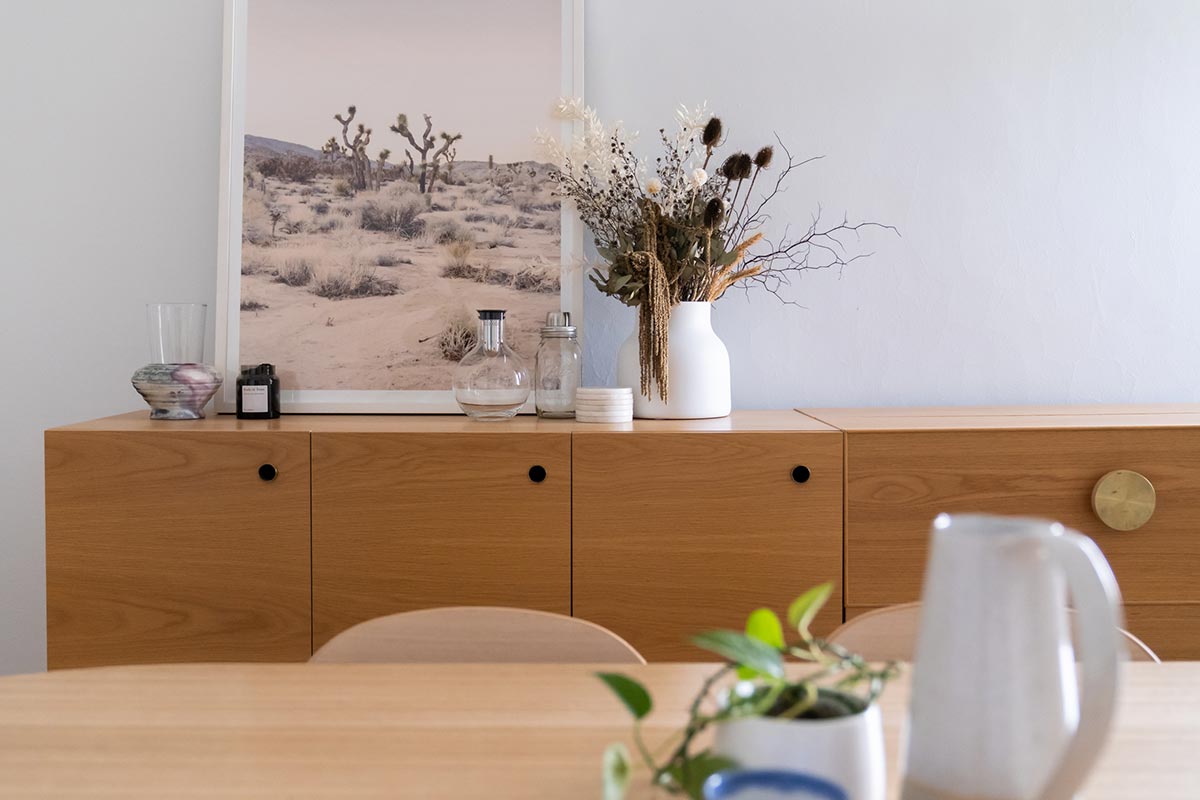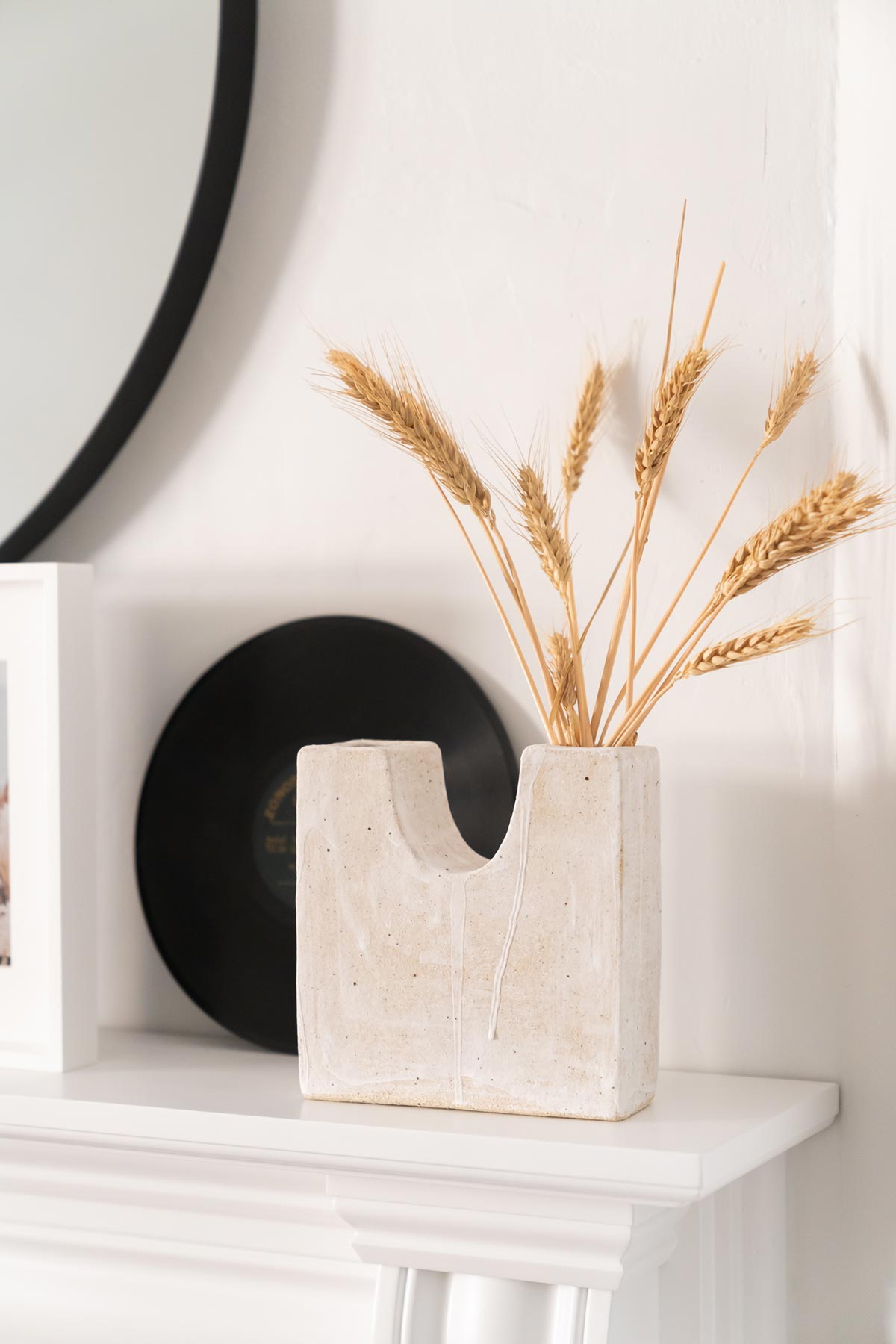 Paint
The walls, ceiling, and trims were painted the same finish with that of the Guest Bedroom. Terrace White (½ strength) Wash & Wear on the walls, Lexicon Quarter Wash & Wear for the ceiling, and Aquanamel for the trims, all from Dulux.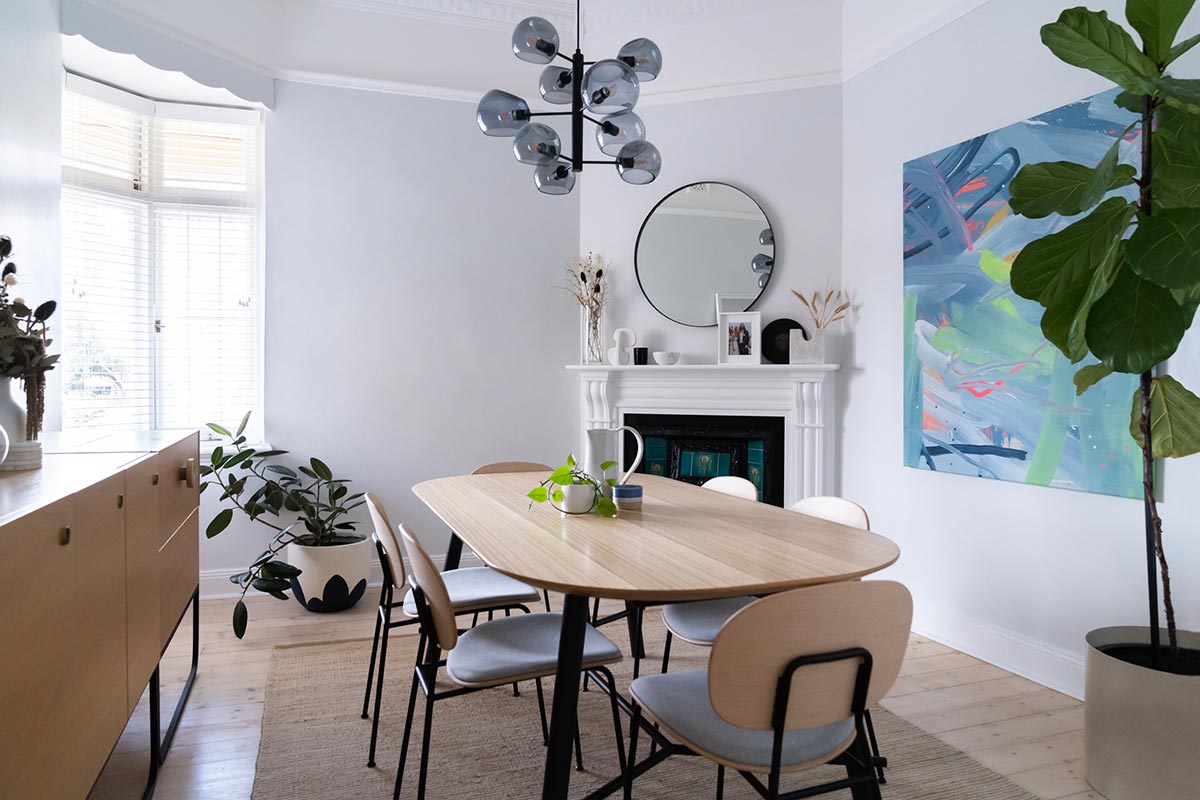 Floor
We hired a floor sander and corner/edge sander from Bunnings and stripped out the existing stain. Then once ready, we applied three coats of Liming White Floor Finish for a white wash effect similar to the rest of the rooms.
Tool Essentials
Our DIY home renovation would be a lot harder without having these very practical tools at hand. Here are just some of our top picks.
Next space that we'll be sharing with you is our Master Bedroom! Be sure to subscribe to our YouTube channel for the full reveal.