Another week, another makeover! This time our Master Bedroom gets the royal treatment and we do mean royal. From a very uninspiring bedroom to a generous master suite complete with ensuite. This transformation was all about enhancing the floorplan to create single level living with the addition of a bathroom and modest laundry upstairs. We have lots to fit in, but we still want to make it grand. Let's do this!
With a new layout this master bedroom was upsized in order to create single level living. The new wing of the master bedroom runs off the top of the stairs. In the hallway the flooring was consistent throughout with Precinct Oak boards in Bora from Carpet Court, however we introduced carpet for the bedroom using Far North in Daintree from Carpet Court.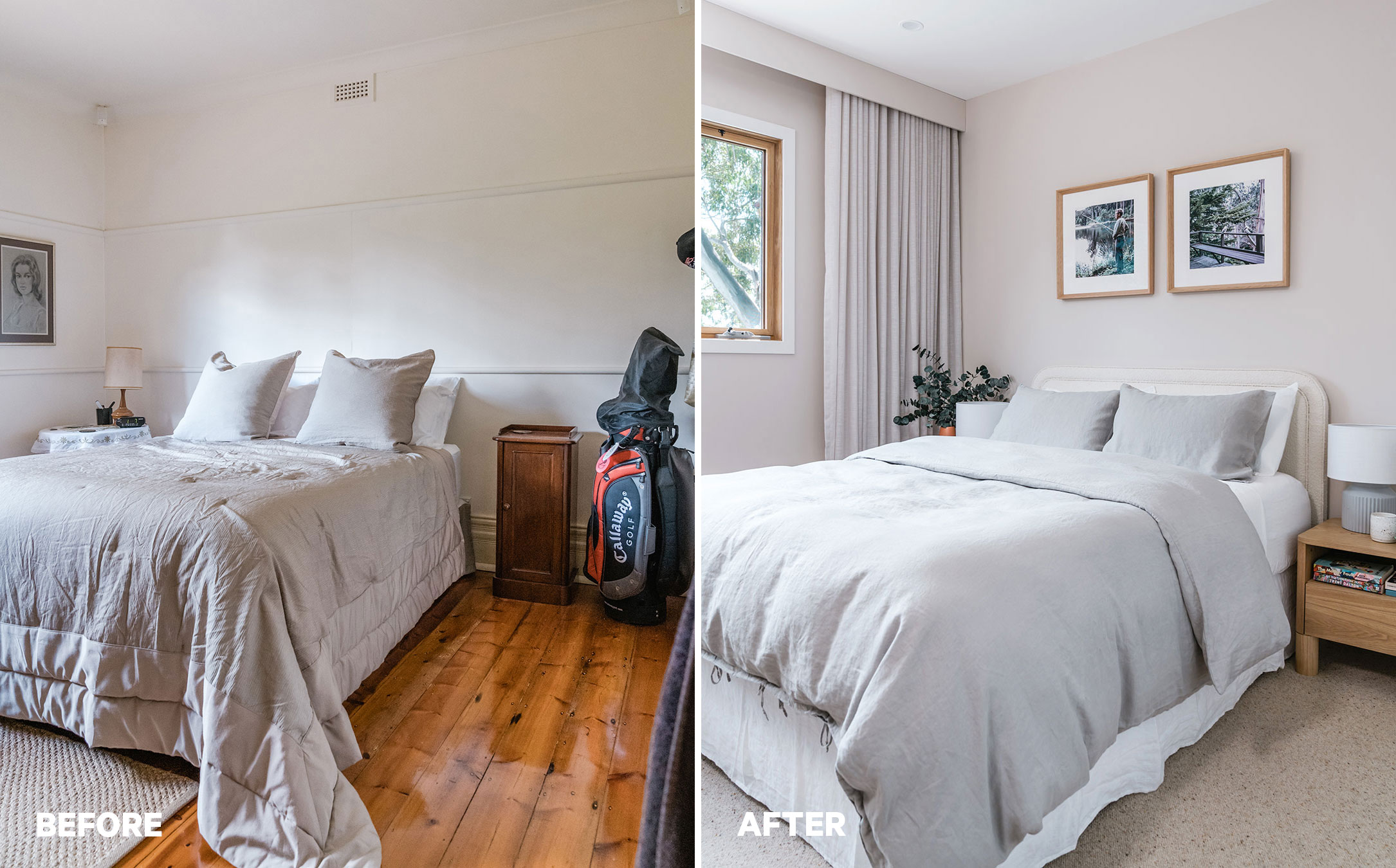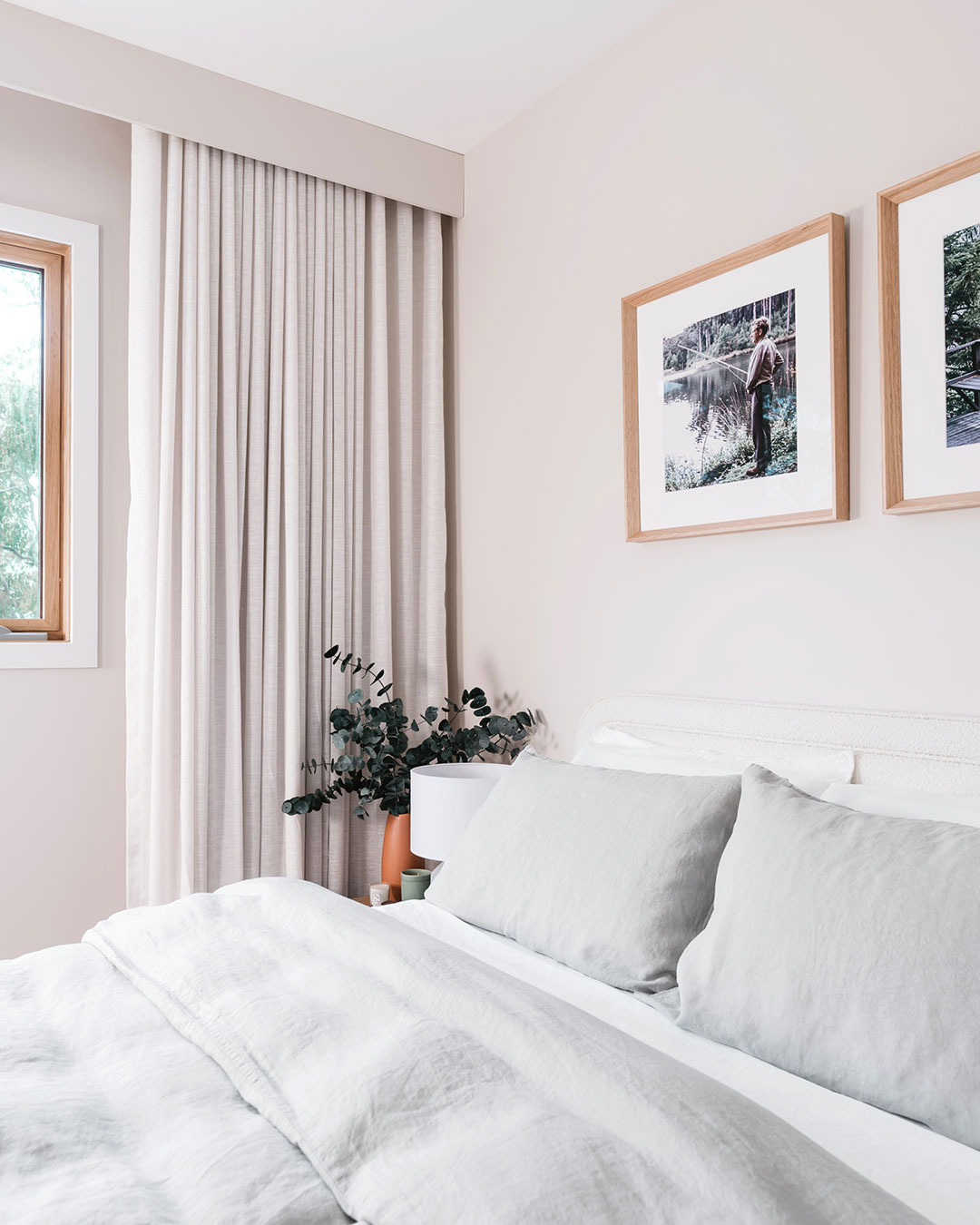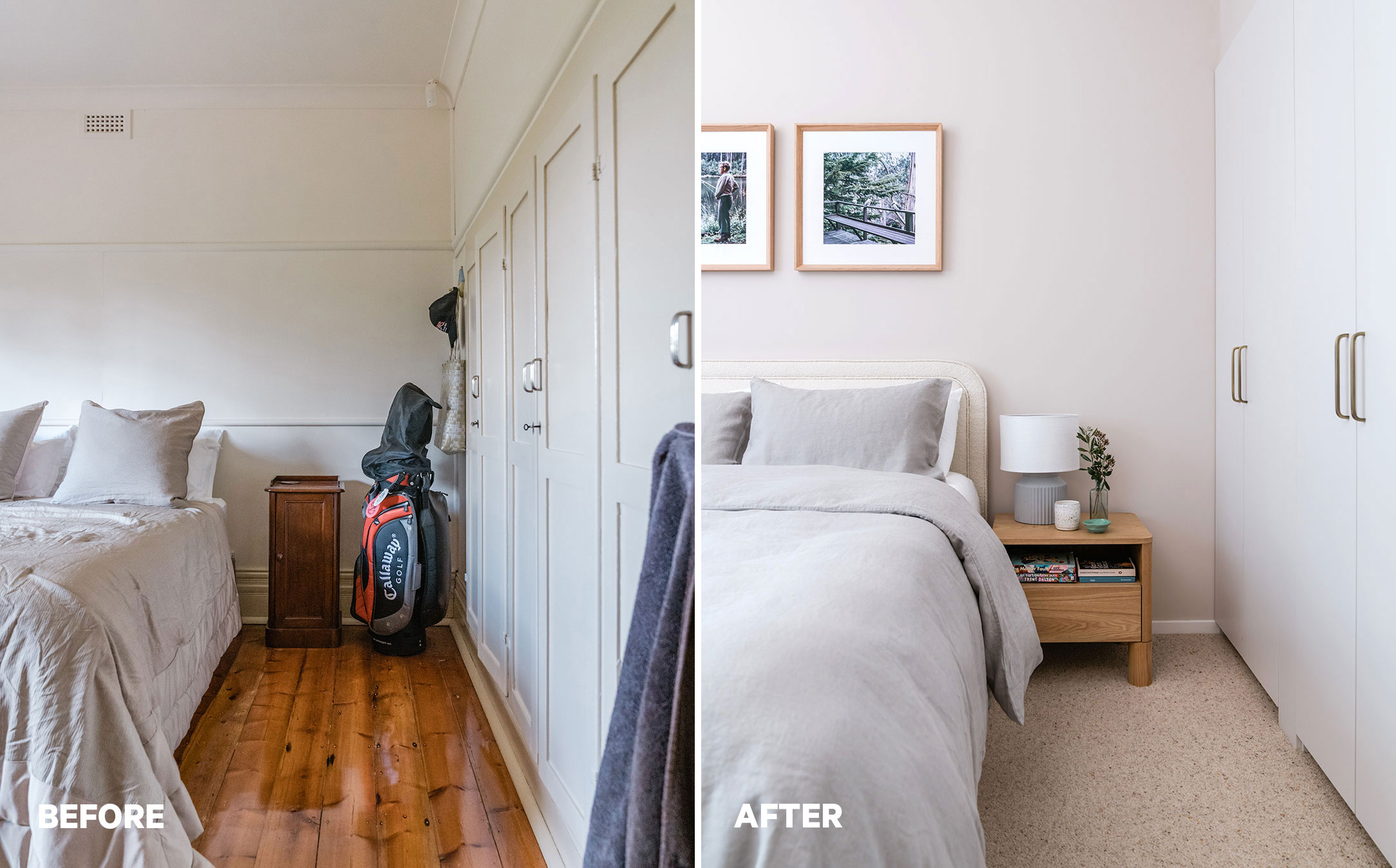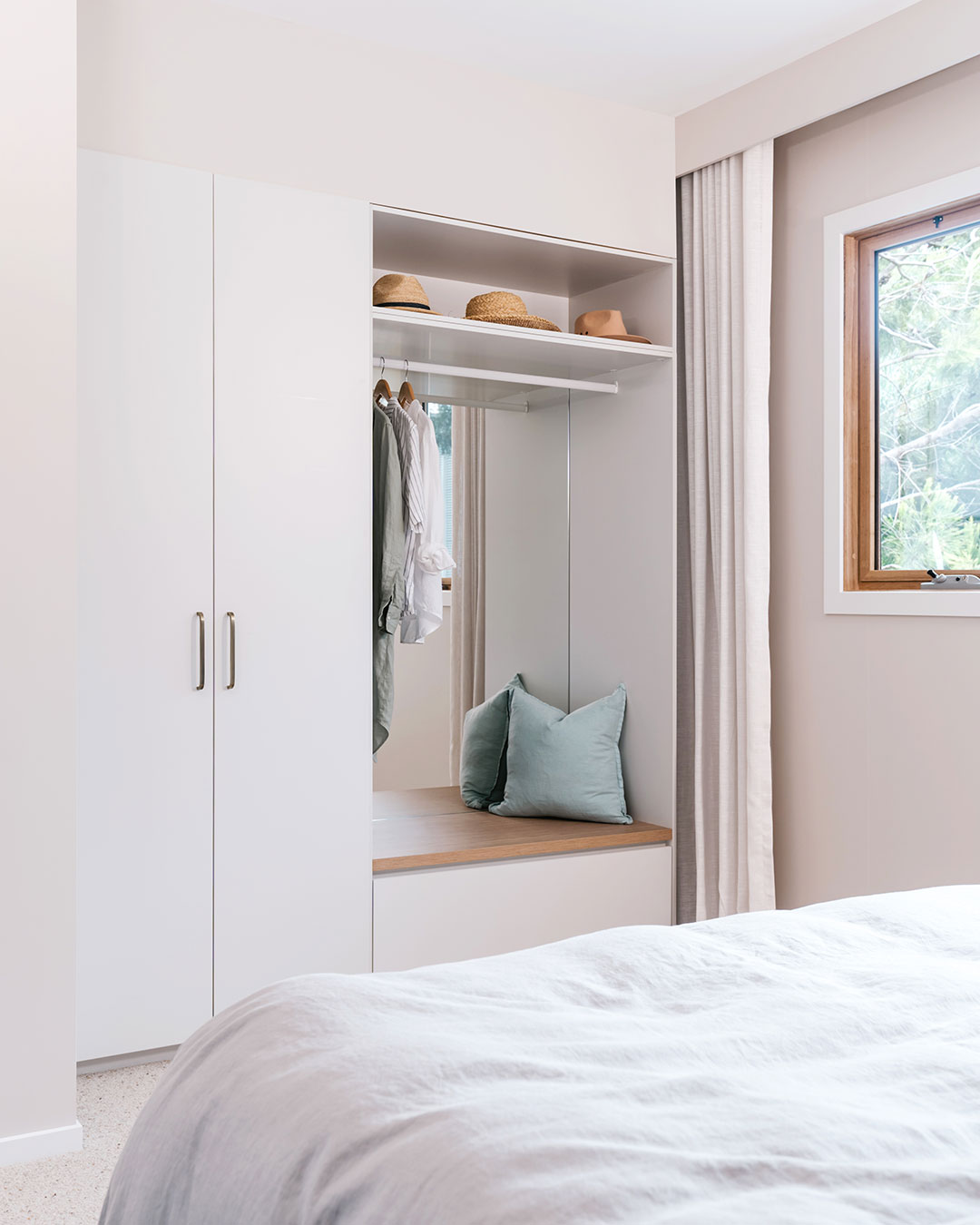 The interior design of the bedroom centred around storage and our custom designed robes we made with Multistore solved both our lack of storage and seating problem. Continuing the colour theme with Sago Dulux Wash&Wear and Natural White Aquanamel, we layered neutral tones of grey, white and natural elements such as timber to create a calming sanctuary.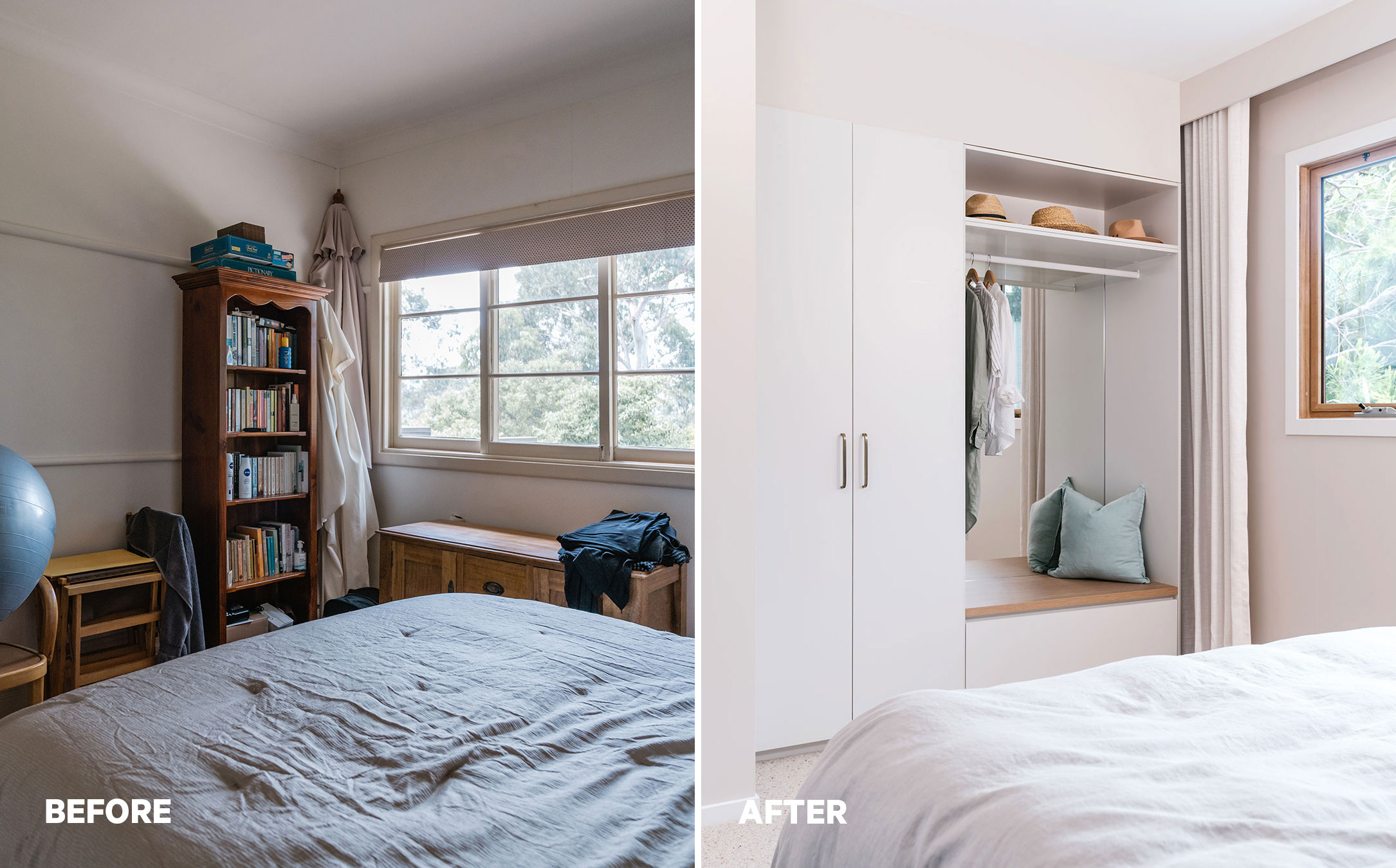 Bedroom Foundations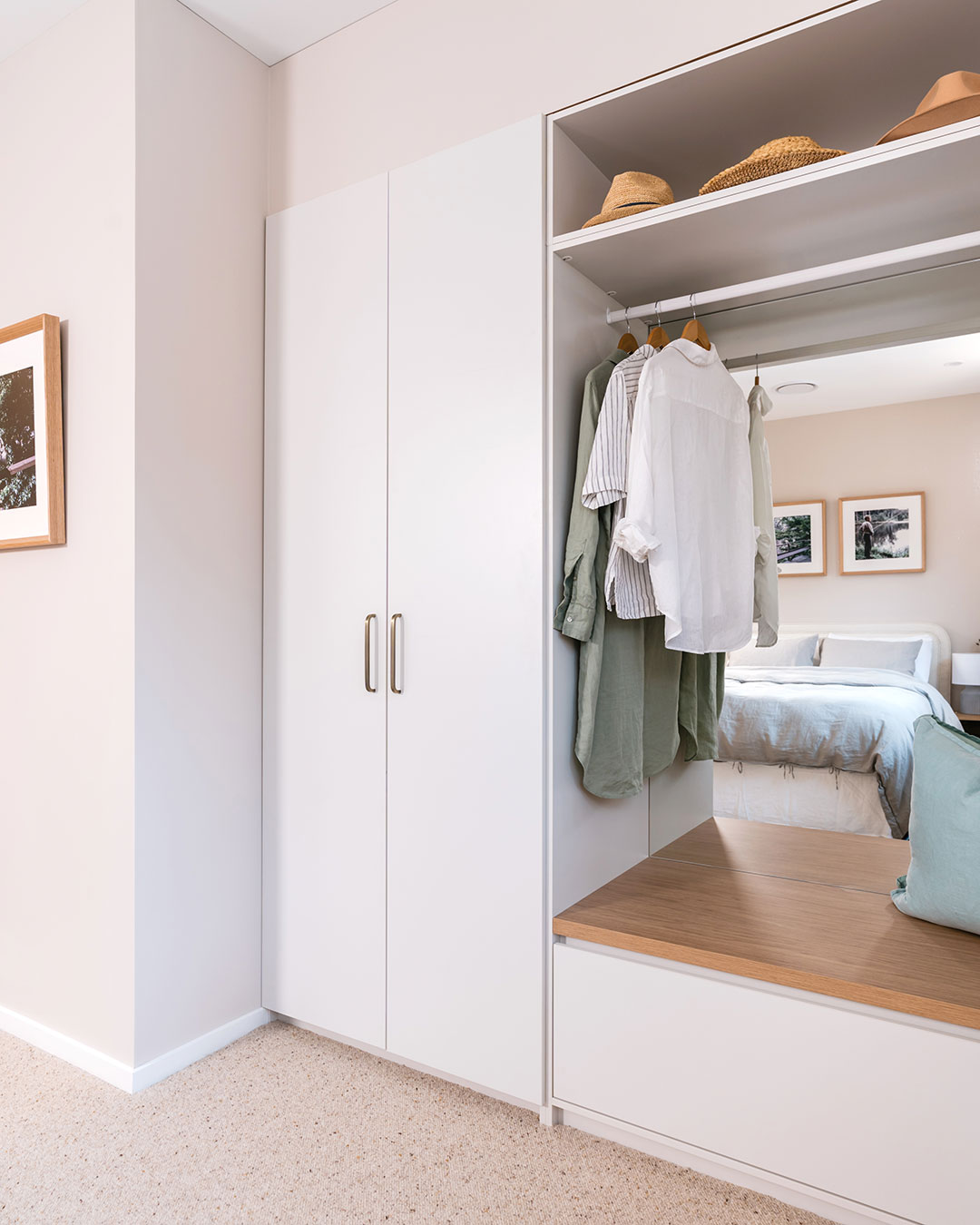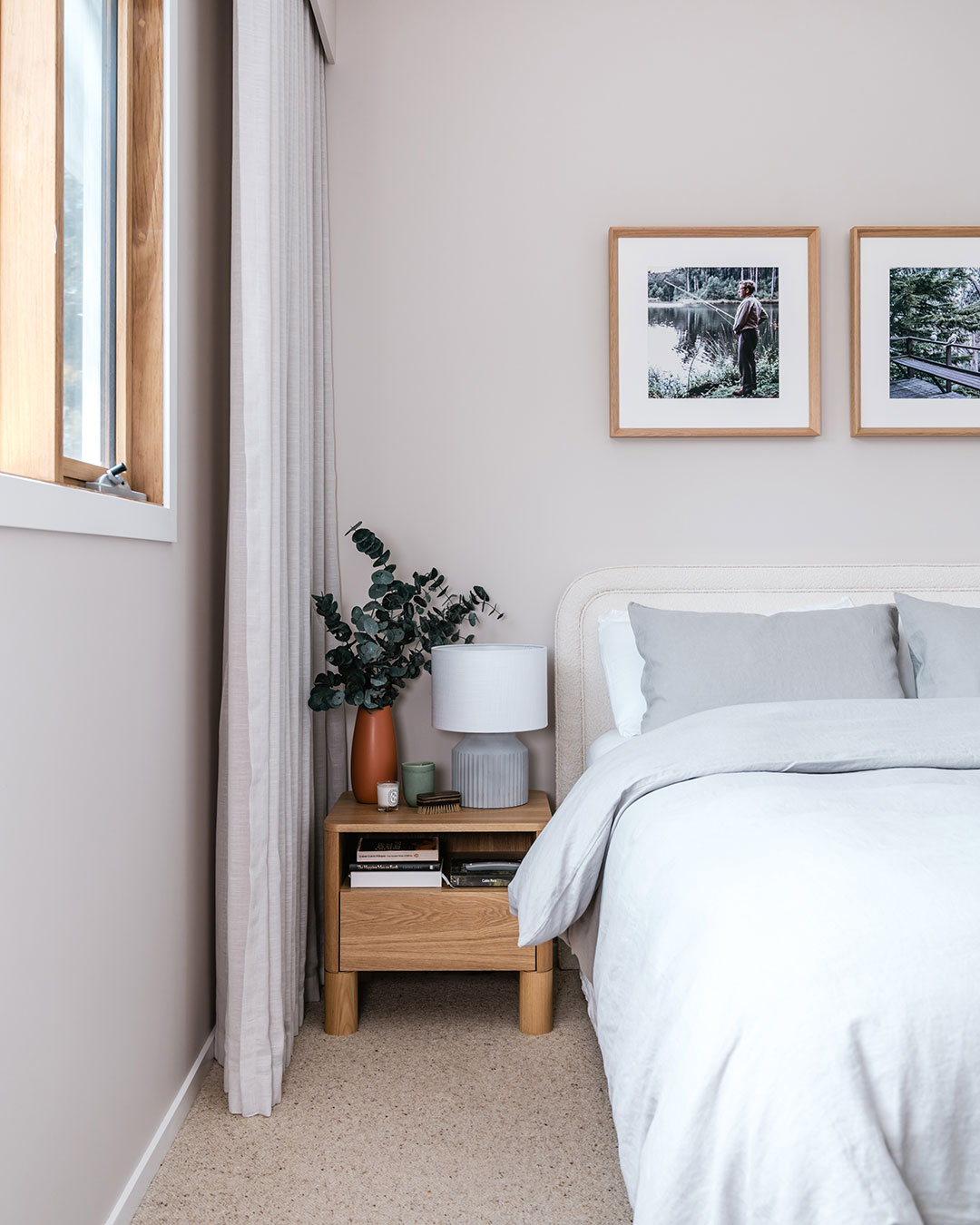 Get the Look | Bedroom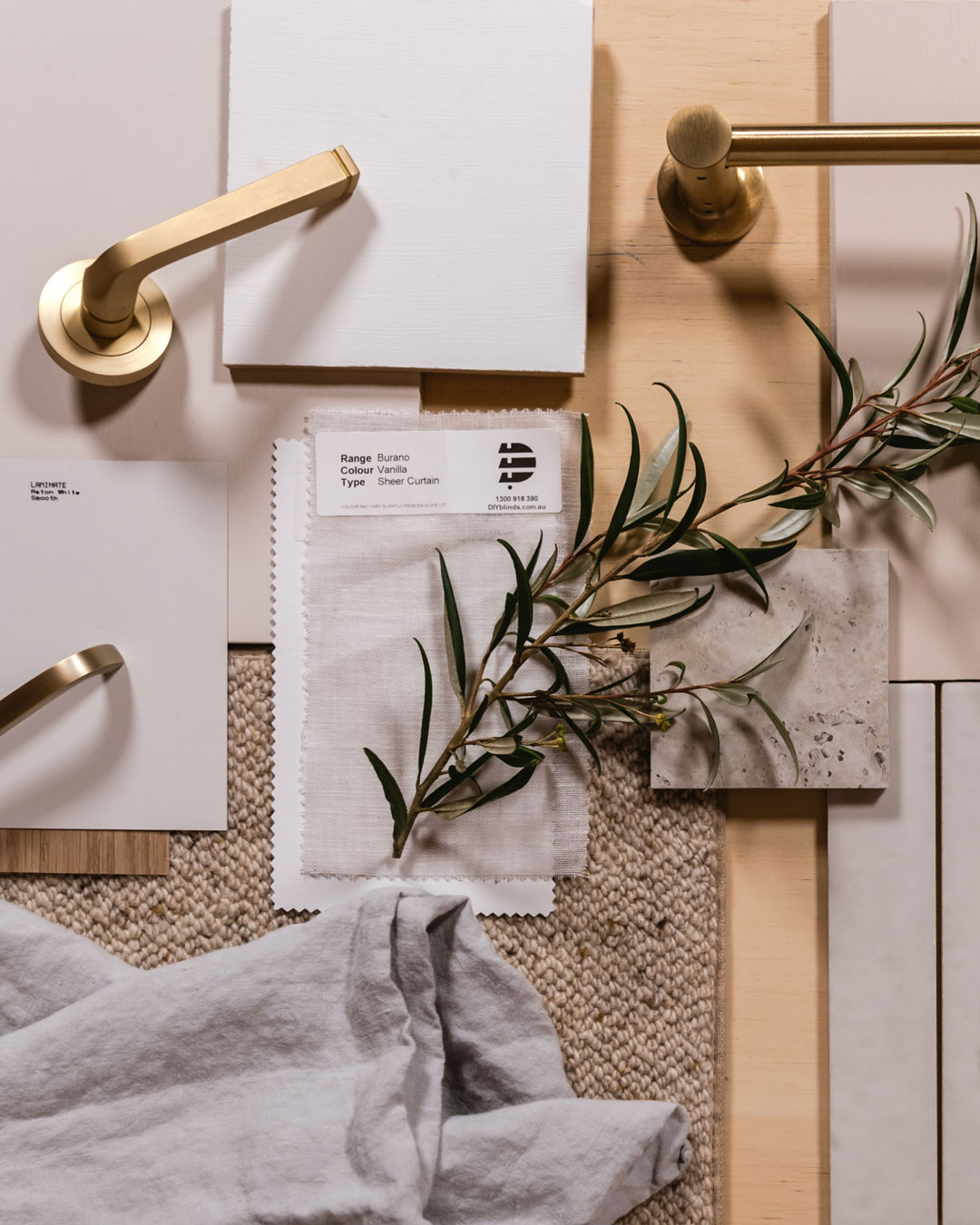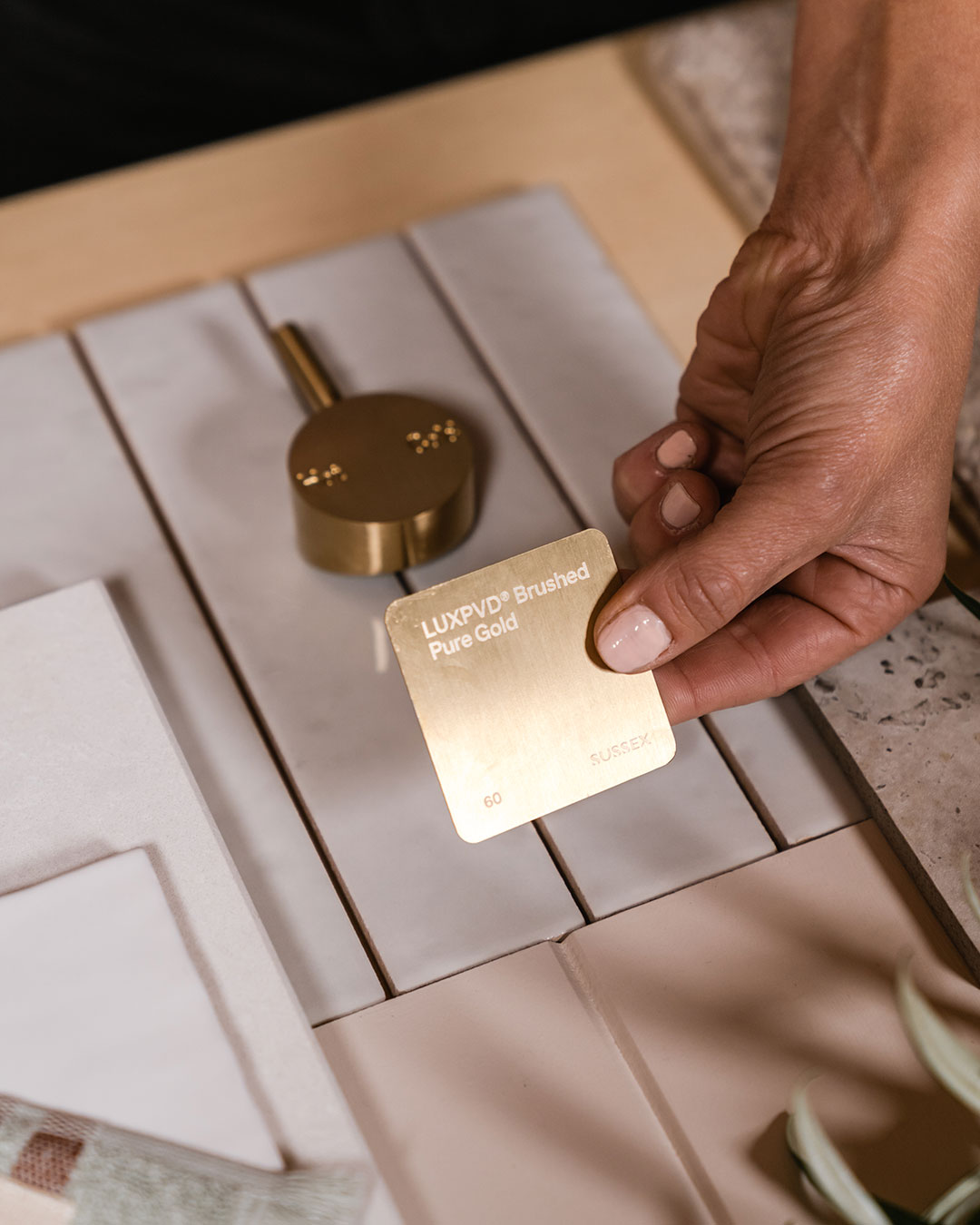 The addition of the bathroom upstairs was not only convenient but was able to future proof the home by creating single level living. The design of this bathroom was all about functionality, making sure we maximised the layout with the inclusion of a small laundry. The challenge was to make this modest floor plan feel luxurious and generous.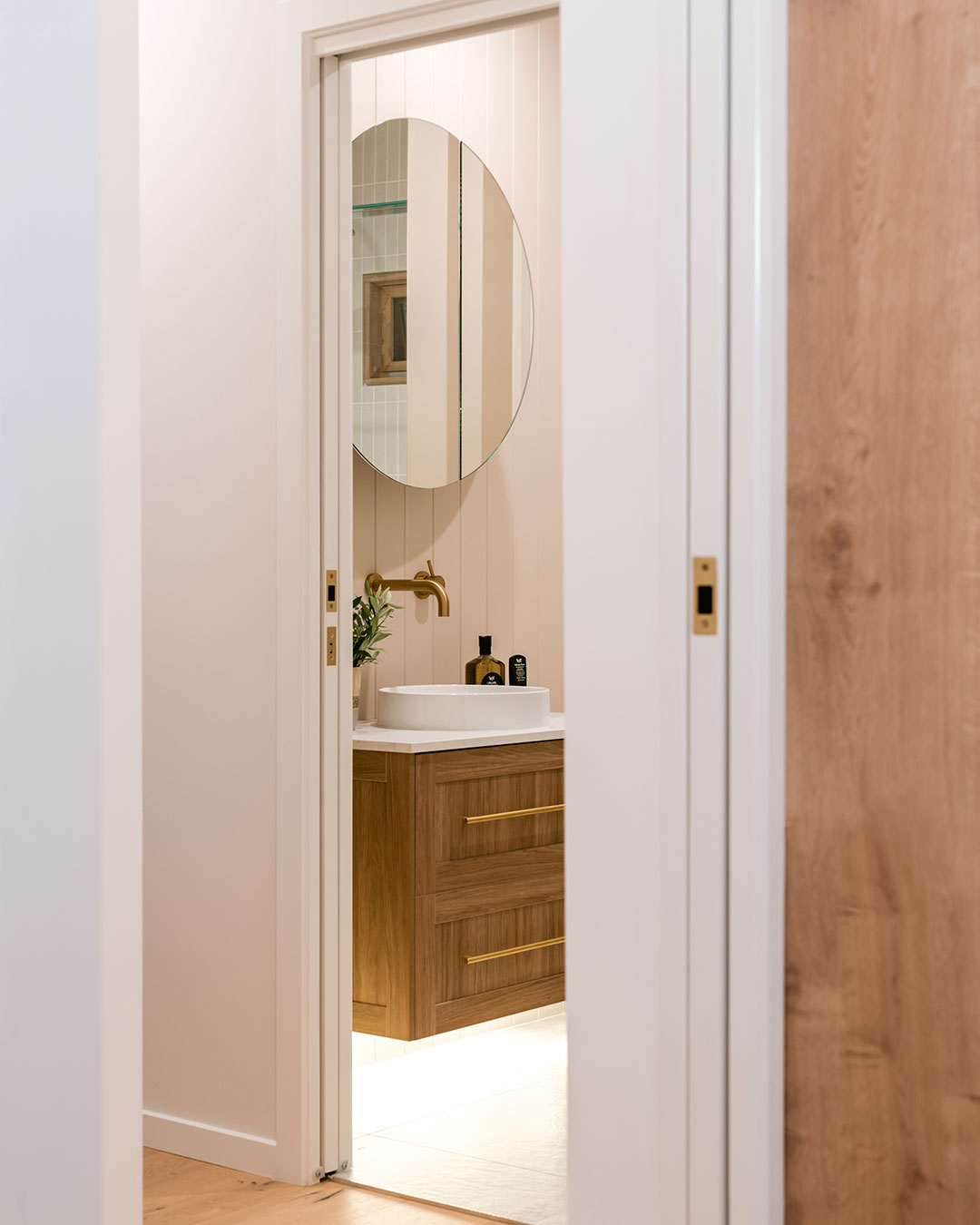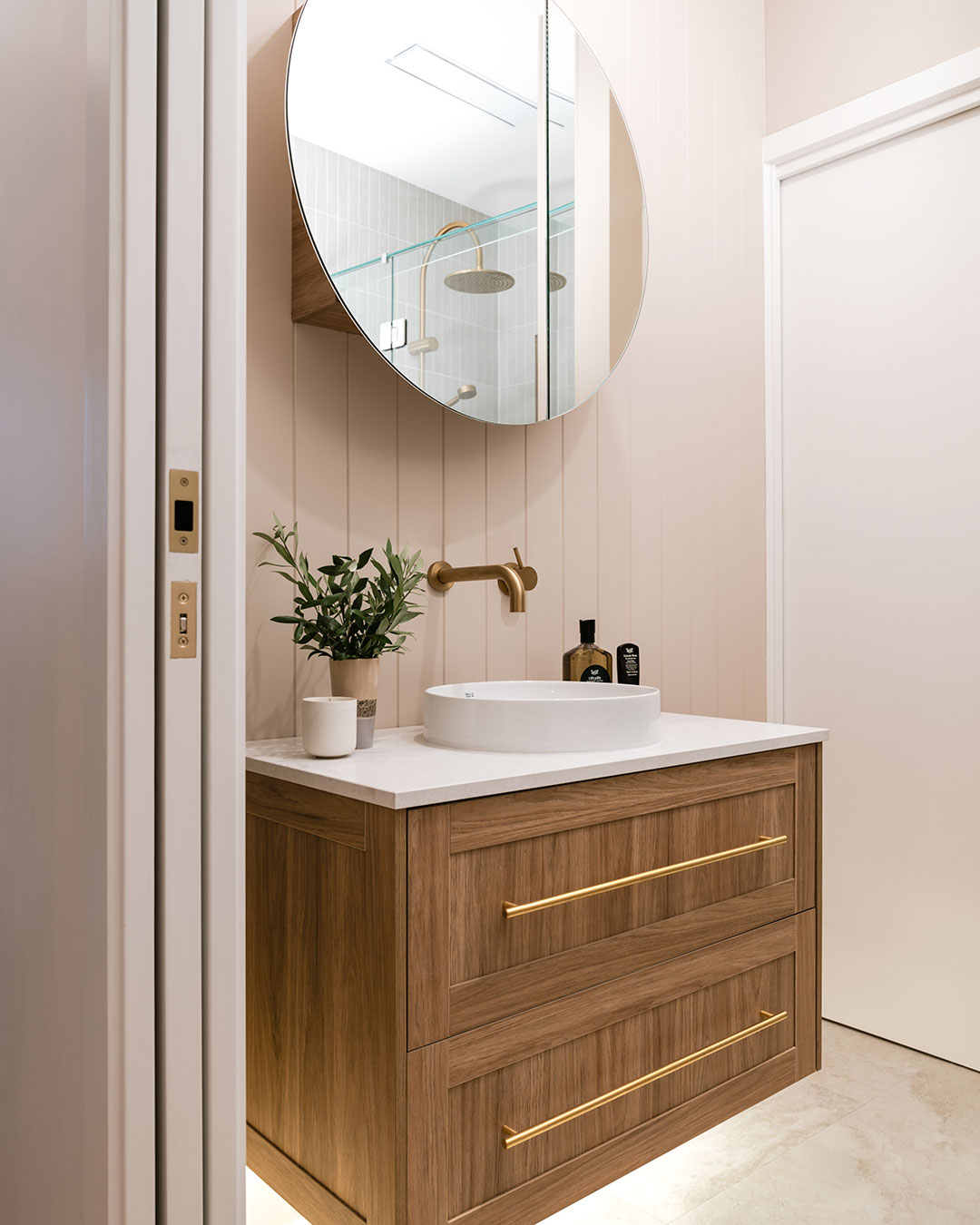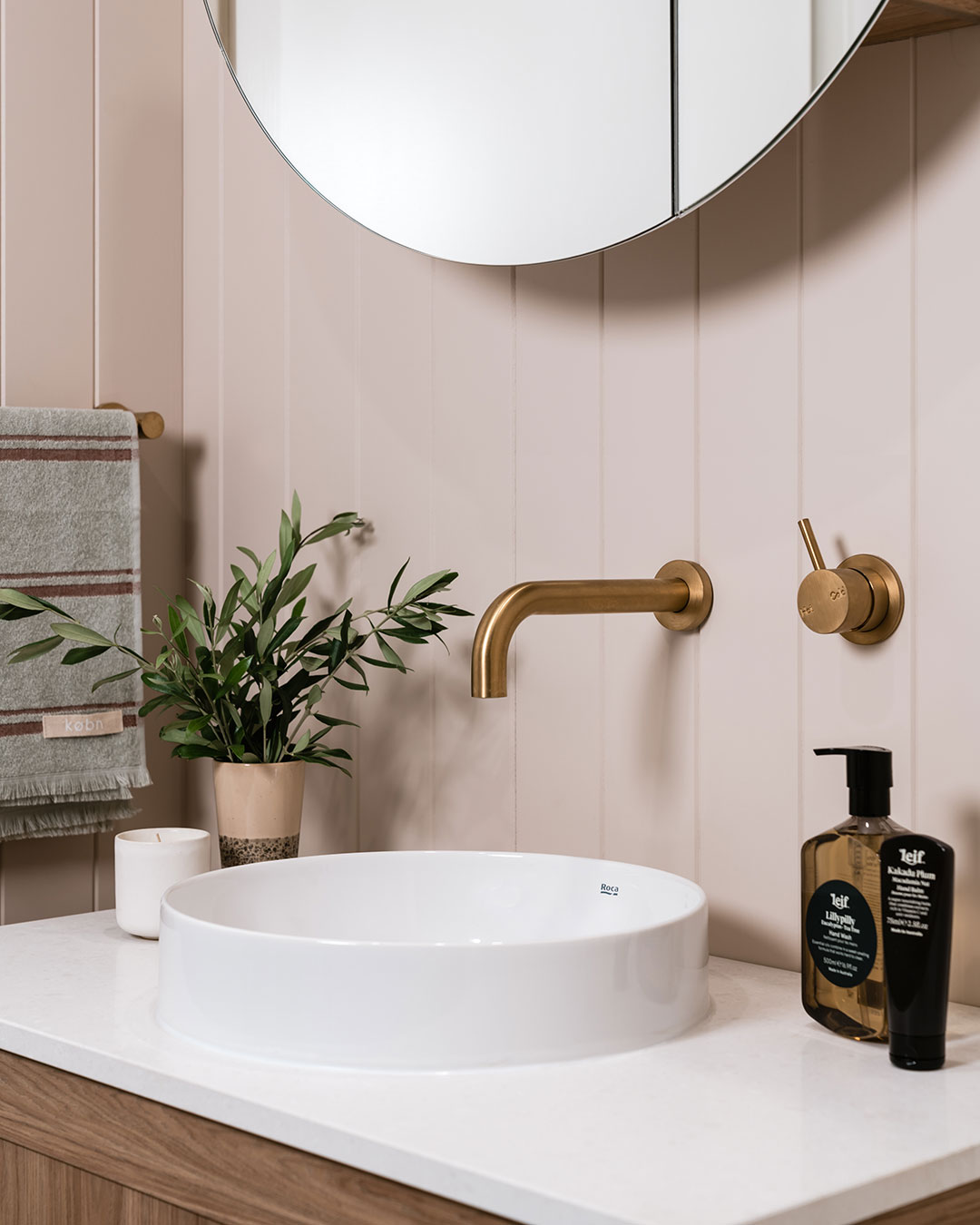 Get the Look | Ensuite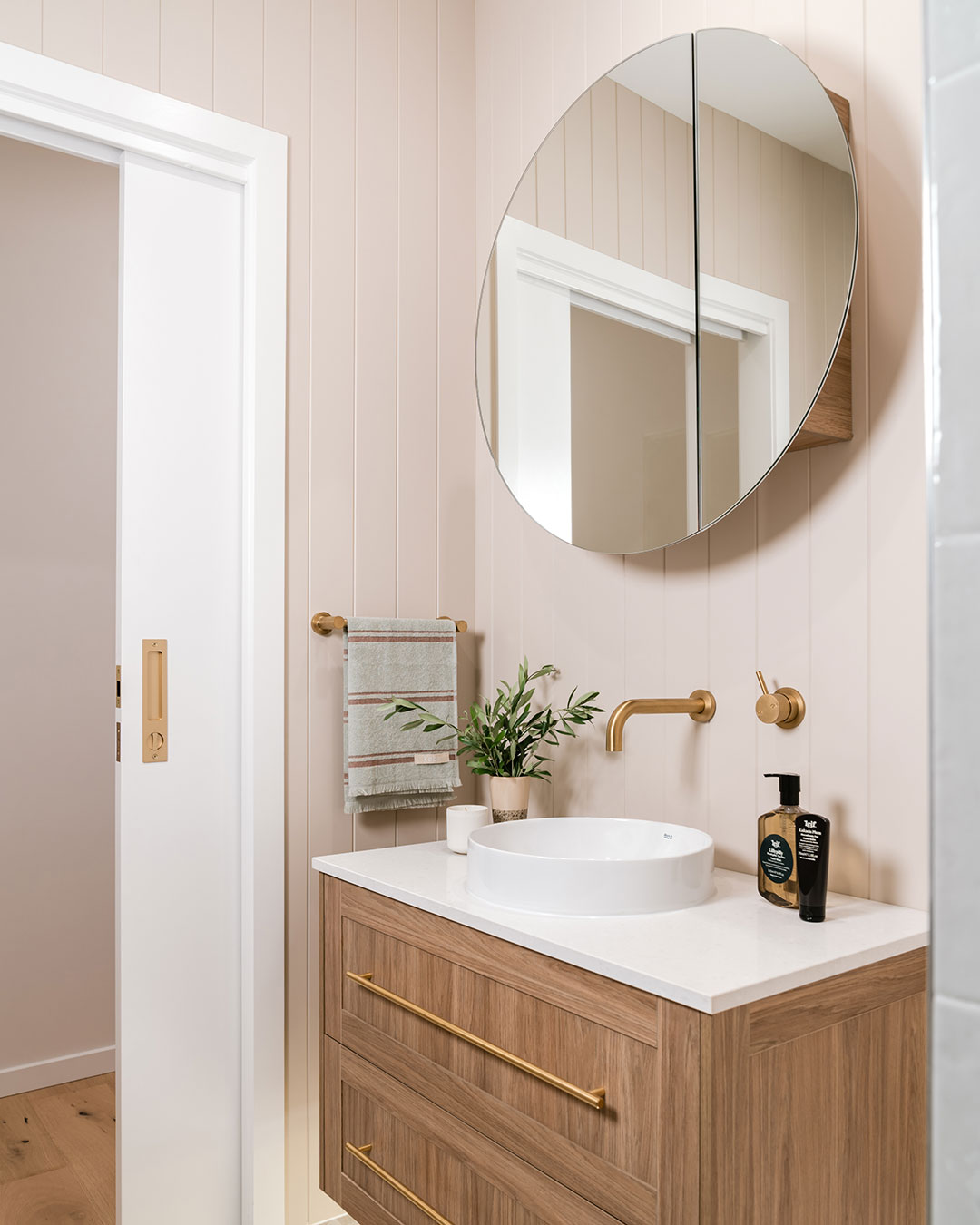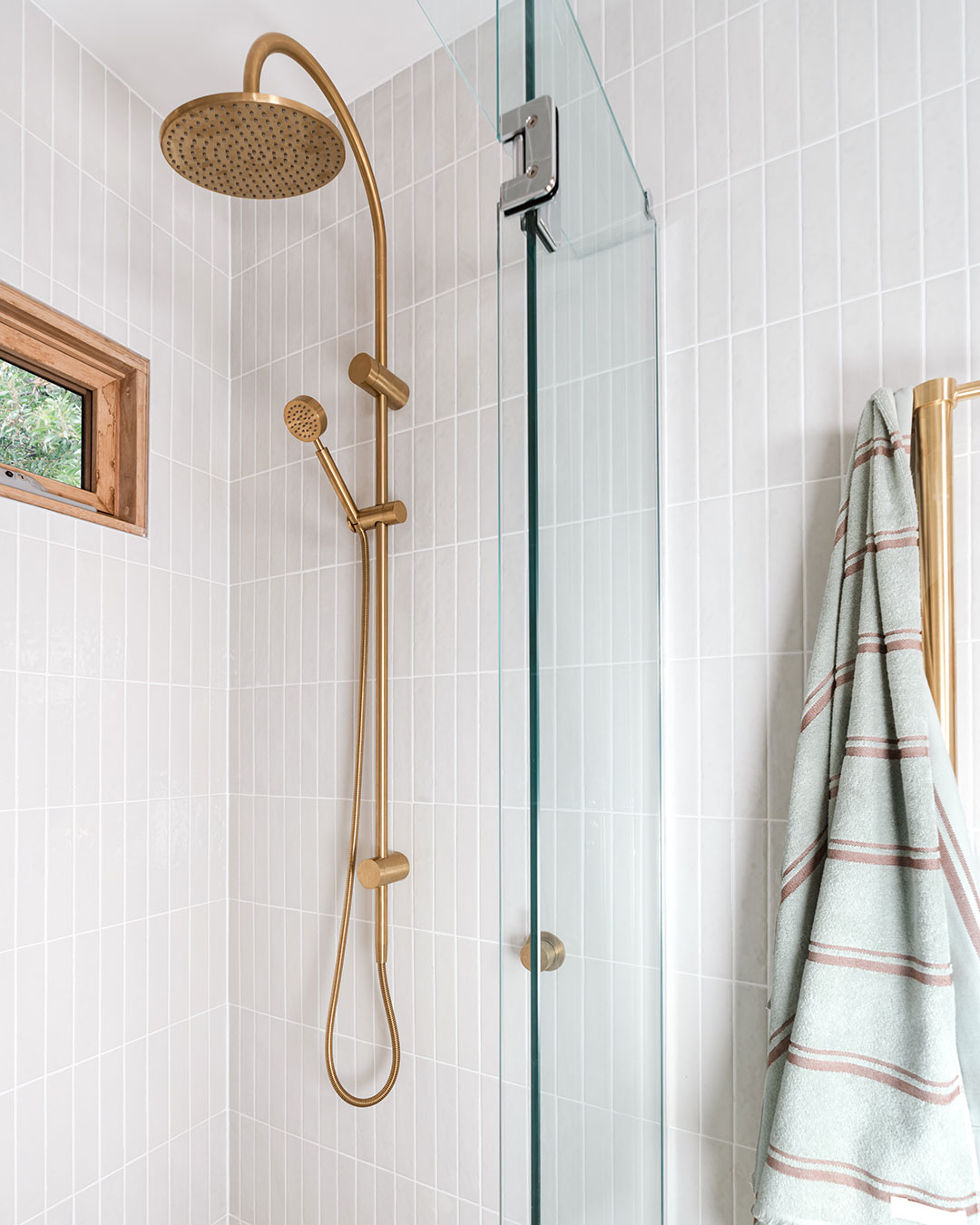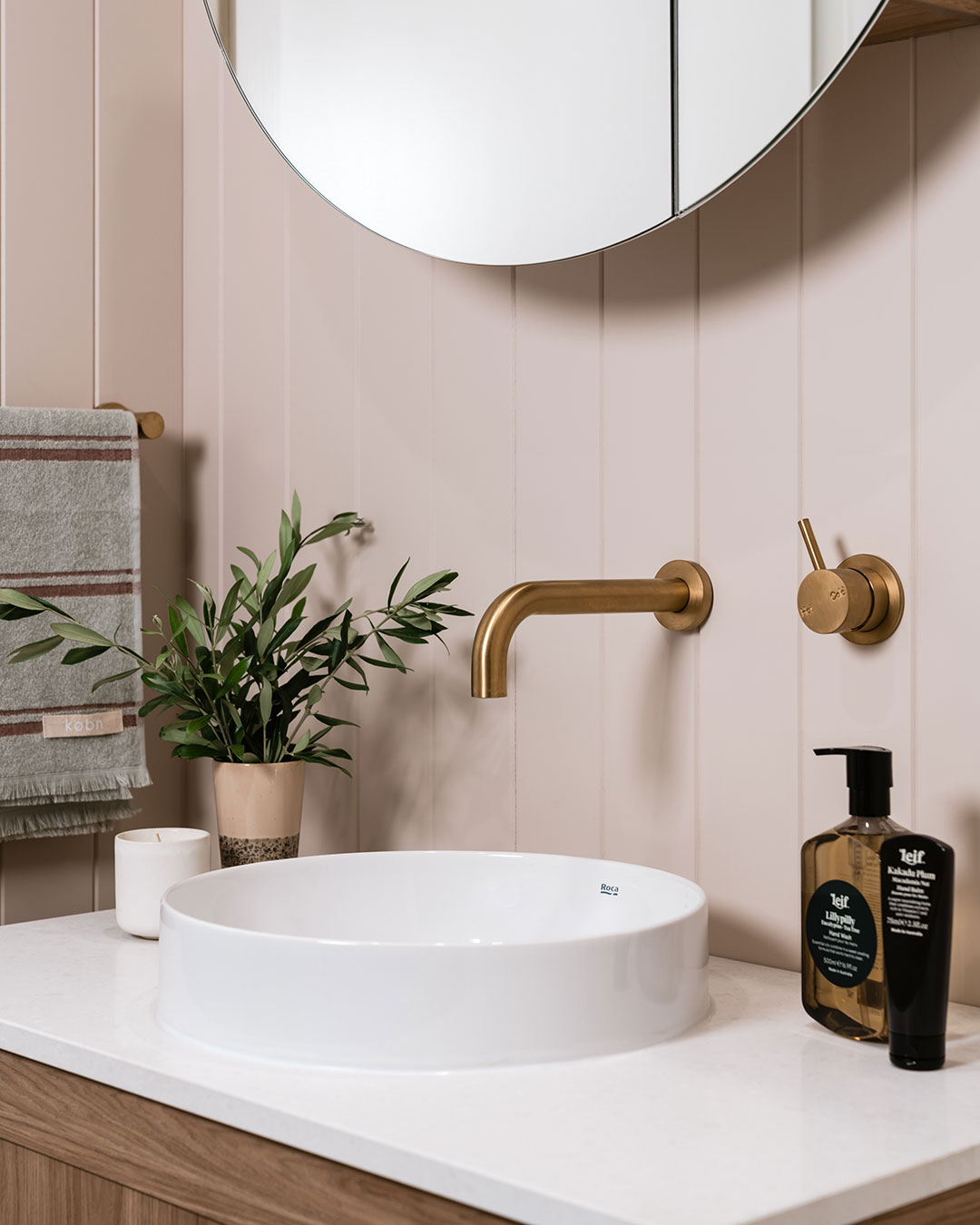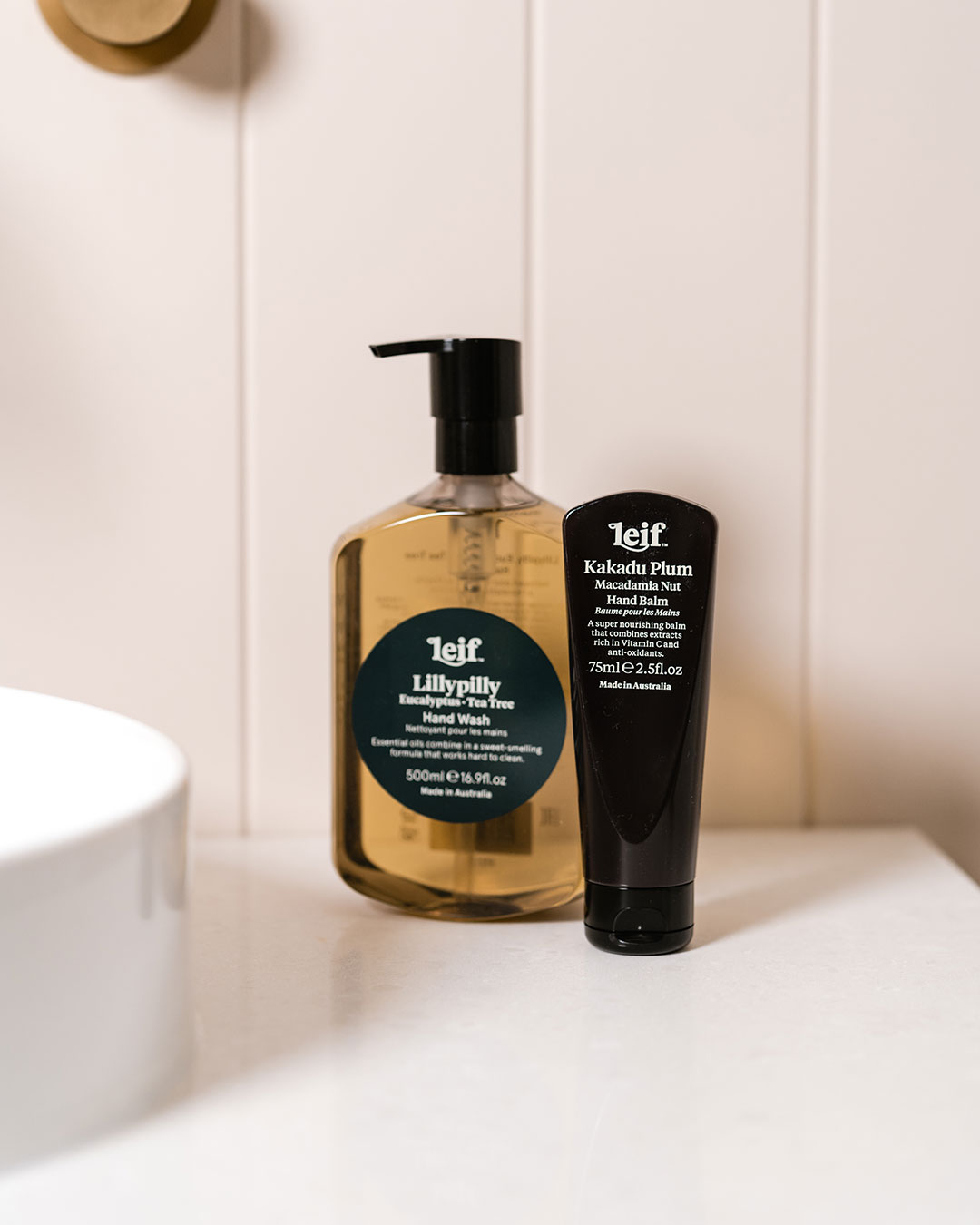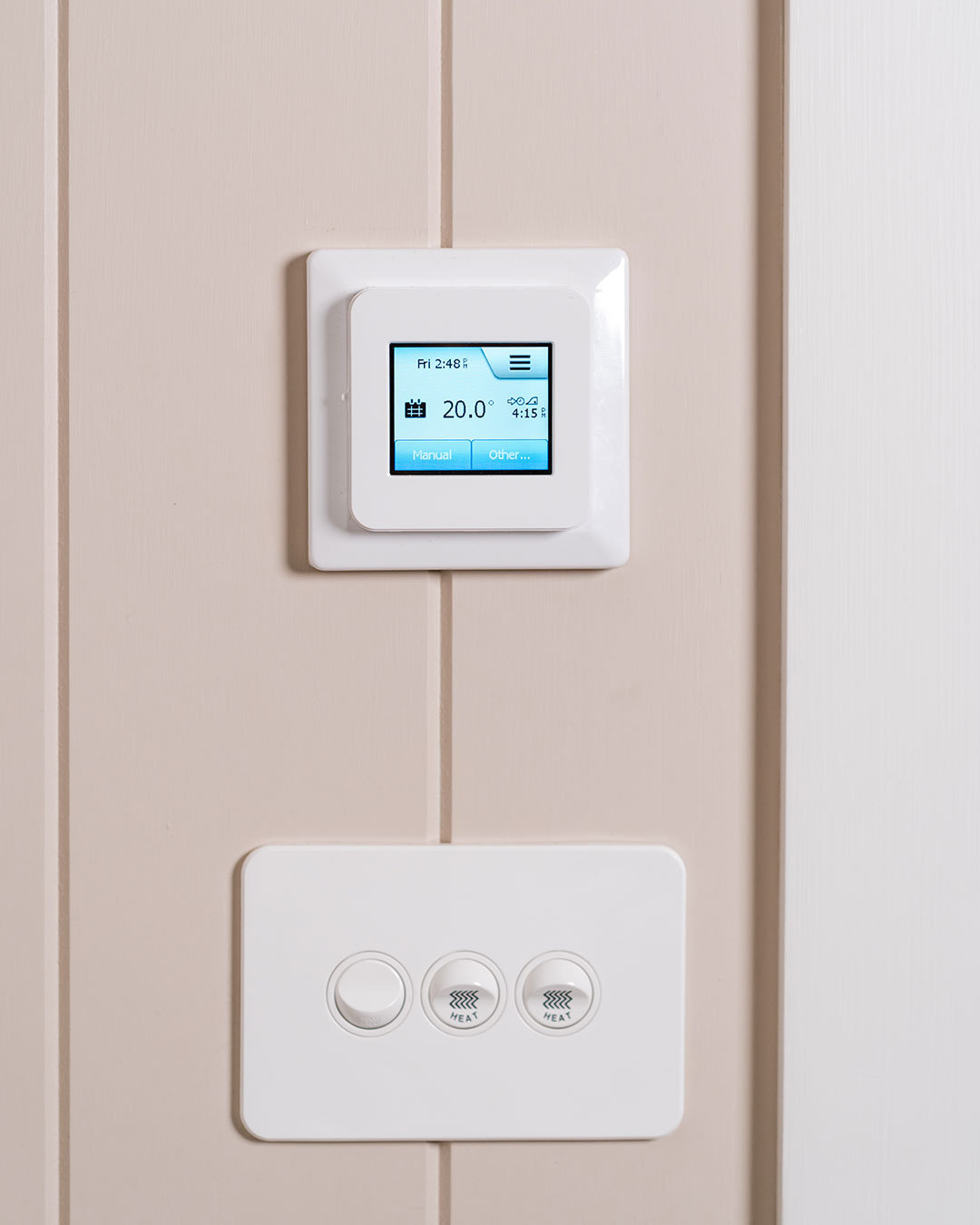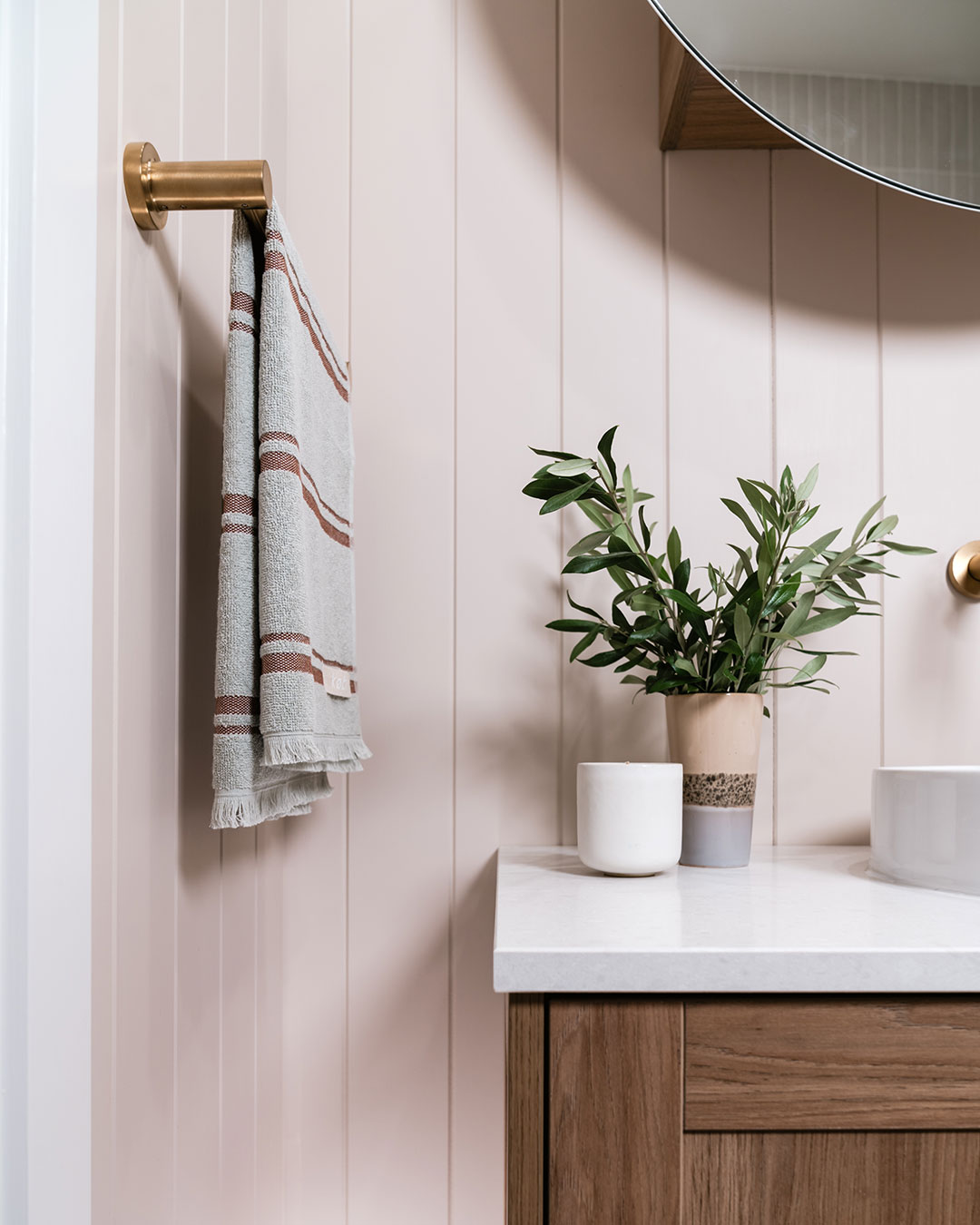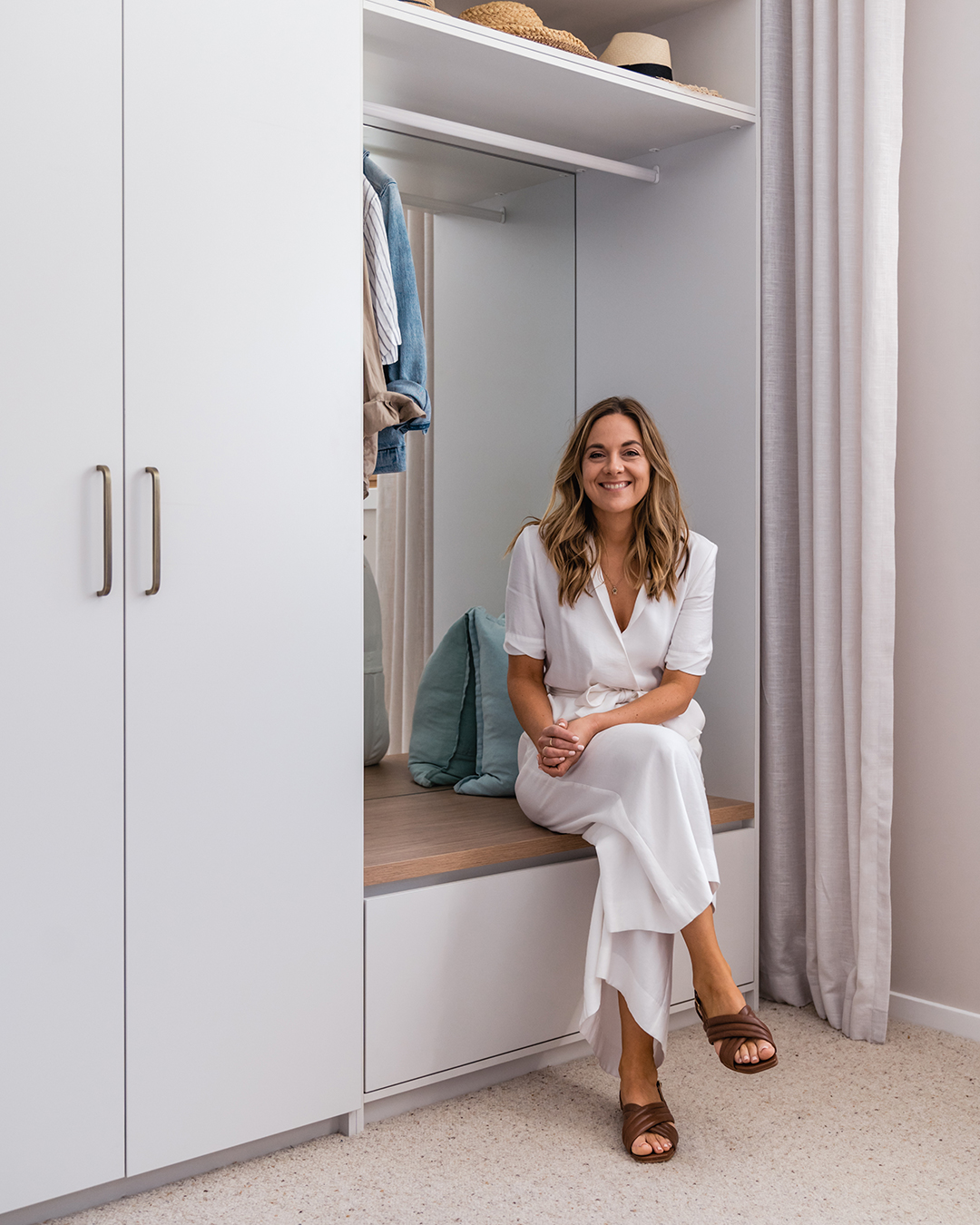 Master Bedroom Makeover
Reno Goals Episode 5
Design & Styling: Lucy Glade-Wright
Photography: Jonno Rodd
Location: Lorne, Victoria / Gadubanud land