An over crowded rumpus room in this 1930s beach house goes from chaotic bedroom to the ultimate kids retreat! This room called for a major rethink, a huge declutter and some clever zoning to maximise the floor plan. We set out to create new bunk beds, a nursery meets home office and dual living zones… it's another big one folks, we hope you enjoy as much as we did!
This makeover was probably one of the the MOST satisfying transformations. We embraced the odd ceiling heights and instead created functional zones, separating the lower ceiling to create a cosy office/nursery whilst maximising the rest of the space to feature 4 bunk beds. The lower level was all about keeping it open but switching the queen bed for a Queen Sofa bed instead – to act as a living room first, bedroom second!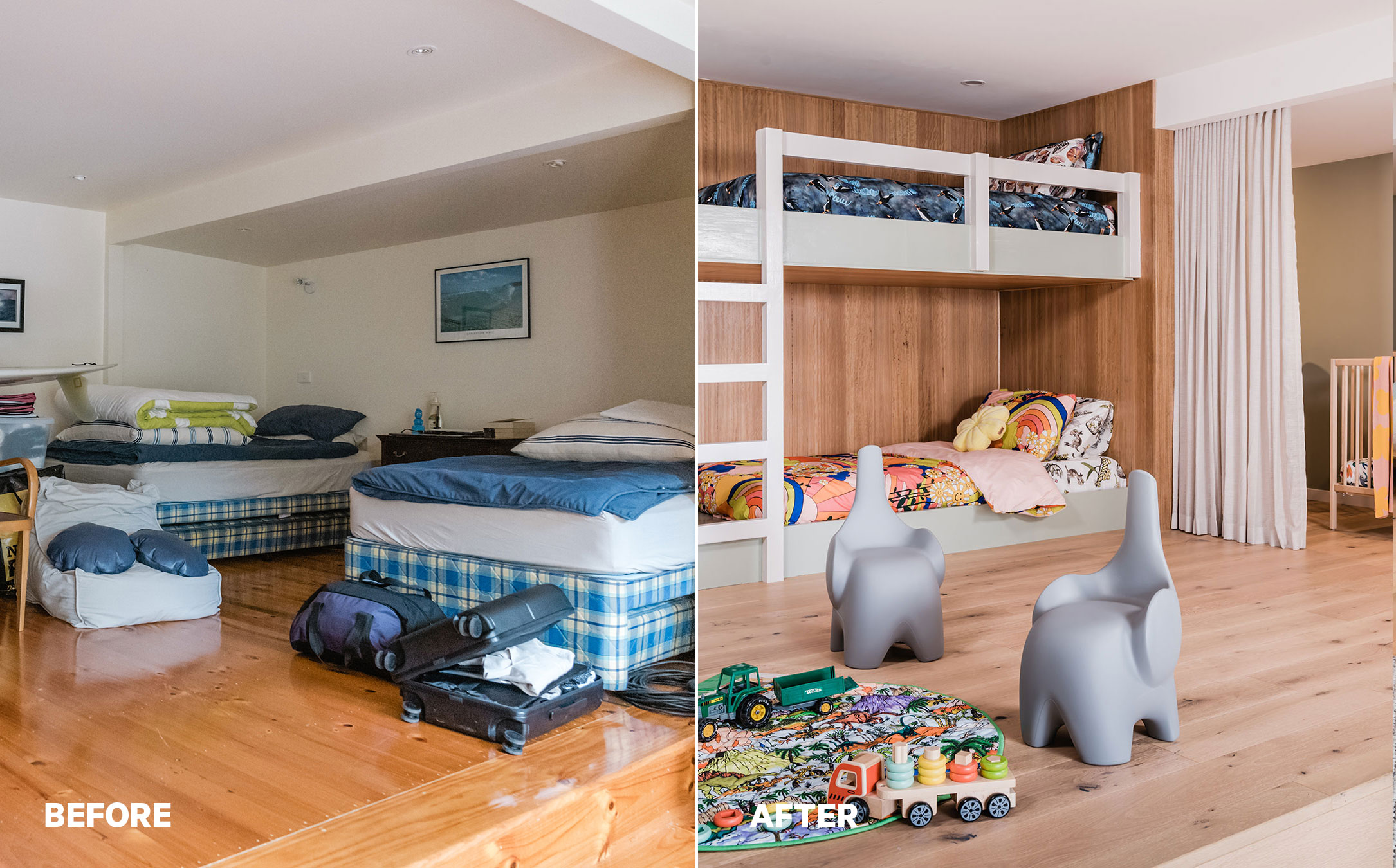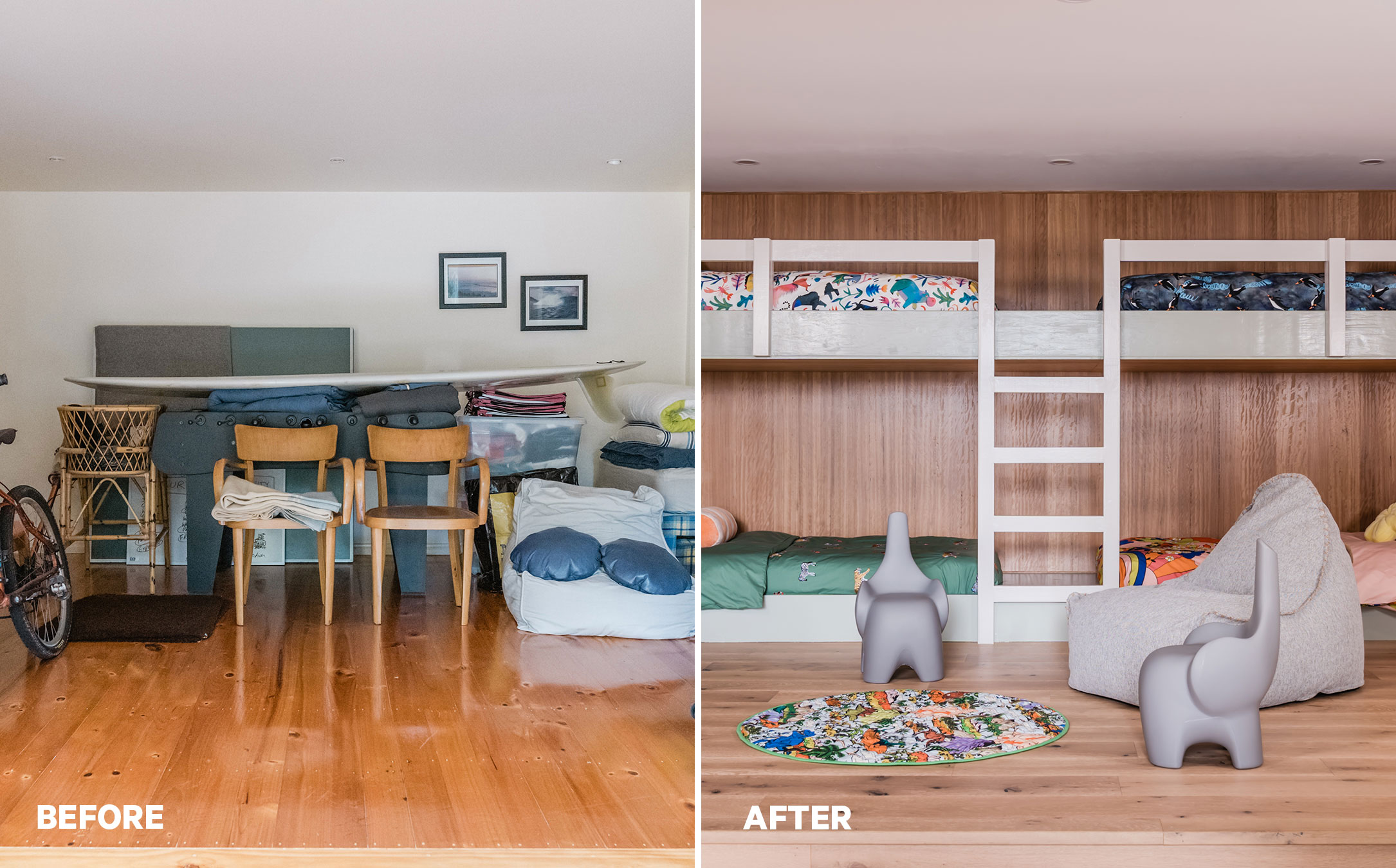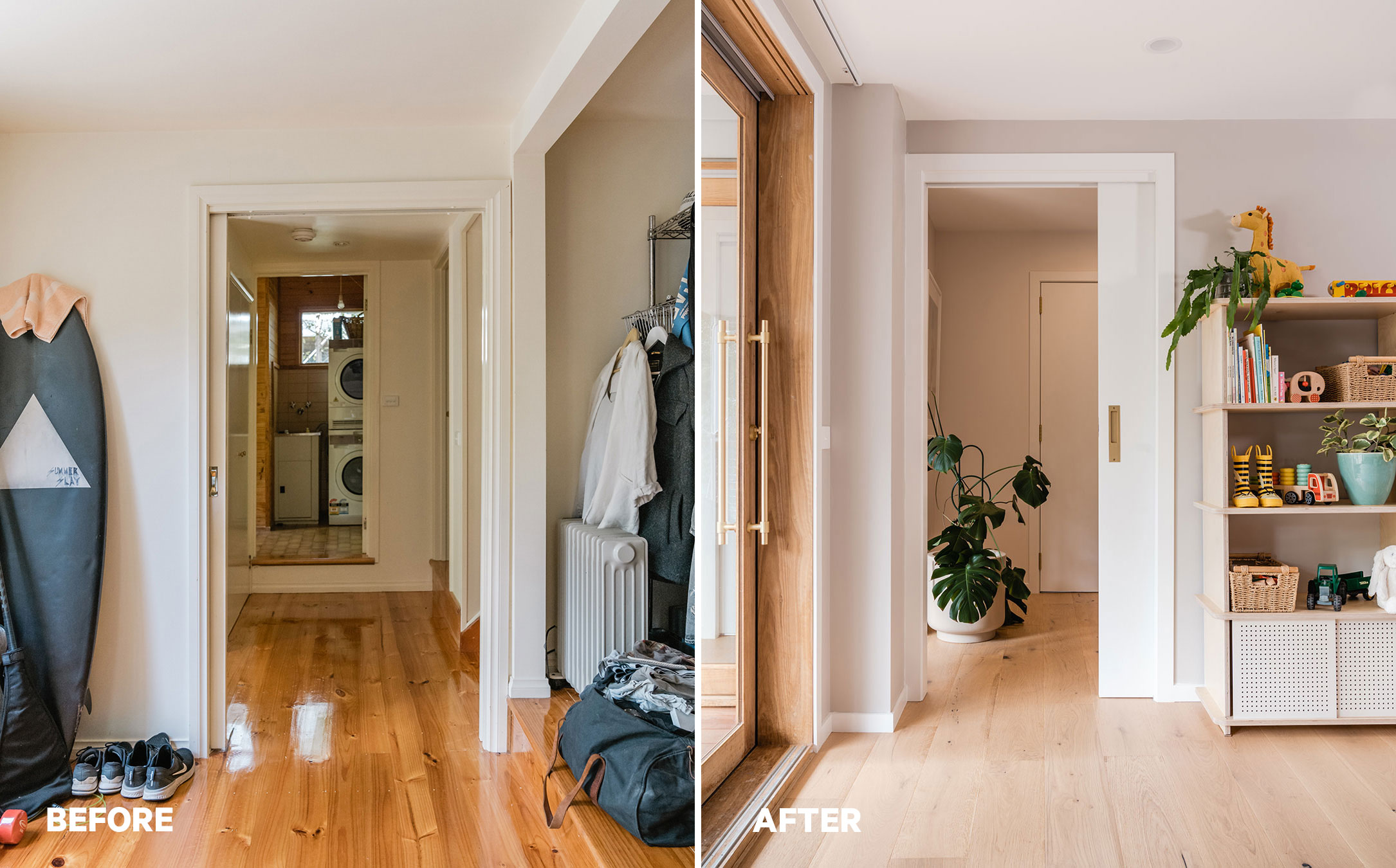 The main challenge for this room was rethinking its purpose, as the new extension of the house added new bedrooms and bathrooms it allowed us to dedicate this rumpus room into a retreat for the next generation. This room, given its size, has always been a great space to accomodate multiple people so we wanted to keep that and create a design that would have longevity. This room introduced Beige Calm and Tranquil Retreat from Dulux as well as Feather Soft and Natural White. The flooring was Precinct Oak board in Bora from Carpet Court. We introduced timber into the room through Easycraft Easy Veneer Blackbutt walls panels. To create a zones for the nursery/home office we added curtains from DIY Blinds in Burano Vanilla. For the new timber sliding doors we adorned with Jilliby Flax curtains from DIY Blinds and new hardware with Helsinki Pull in Brushed Brass from Iver.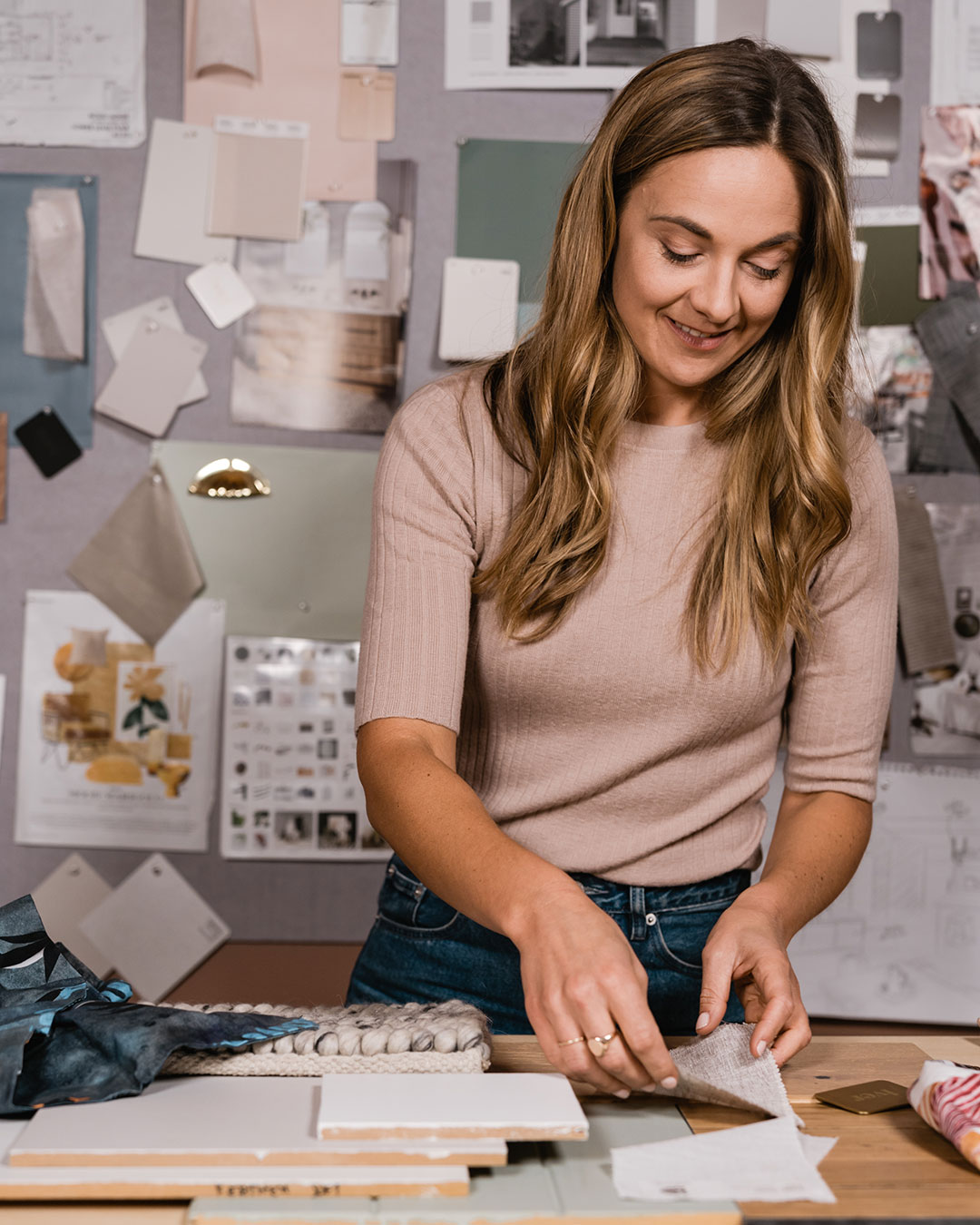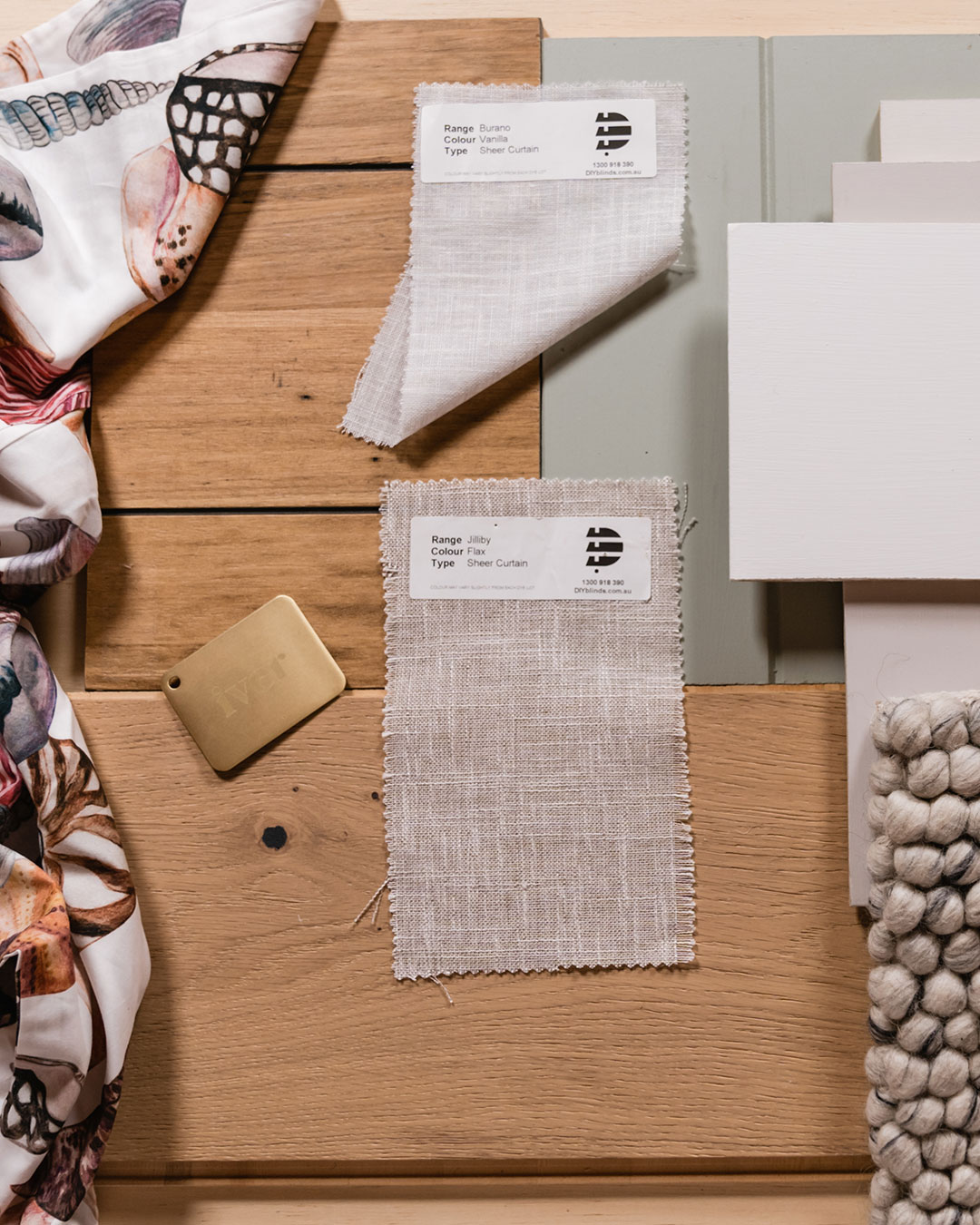 Get the Look | Kids Retreat Foundations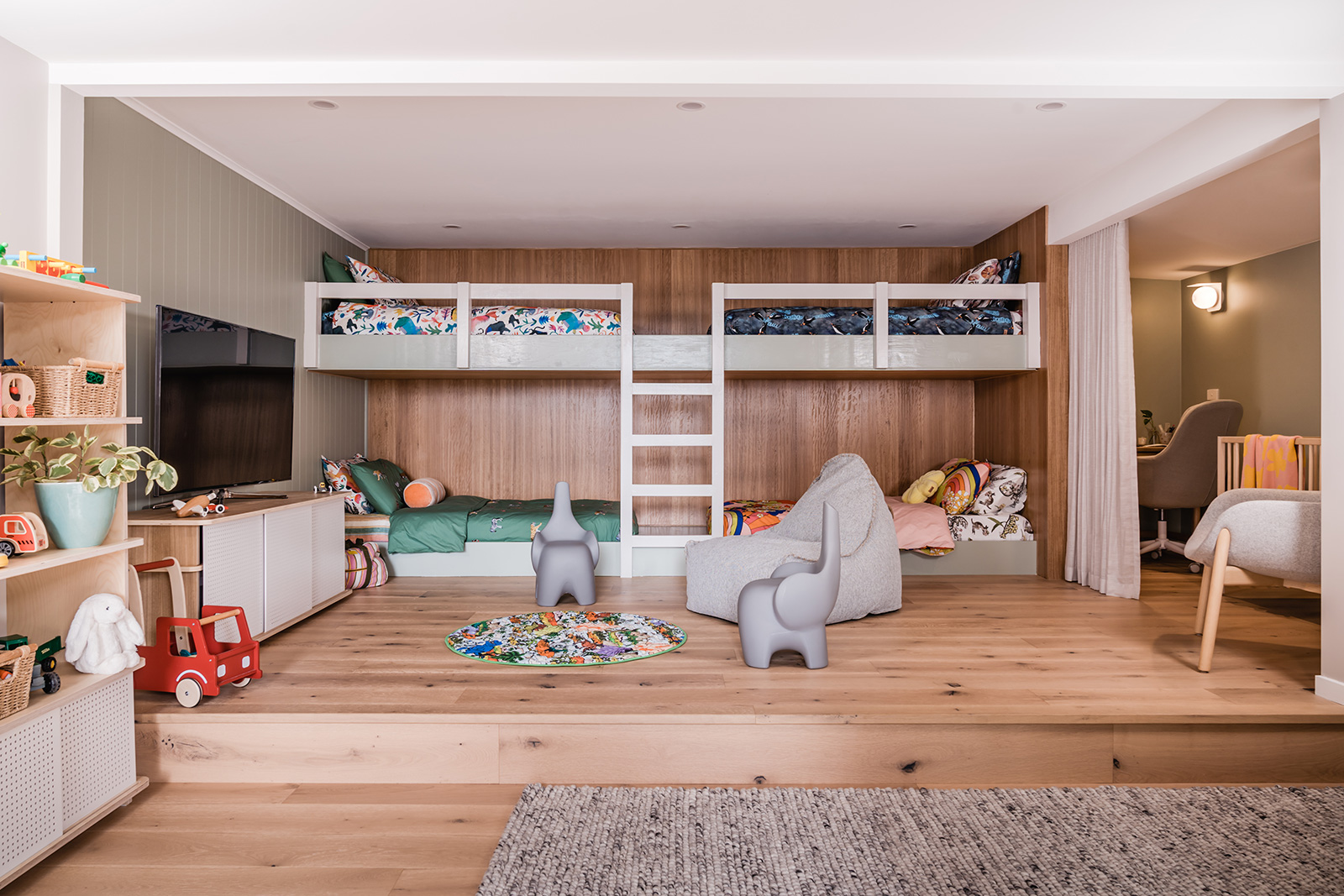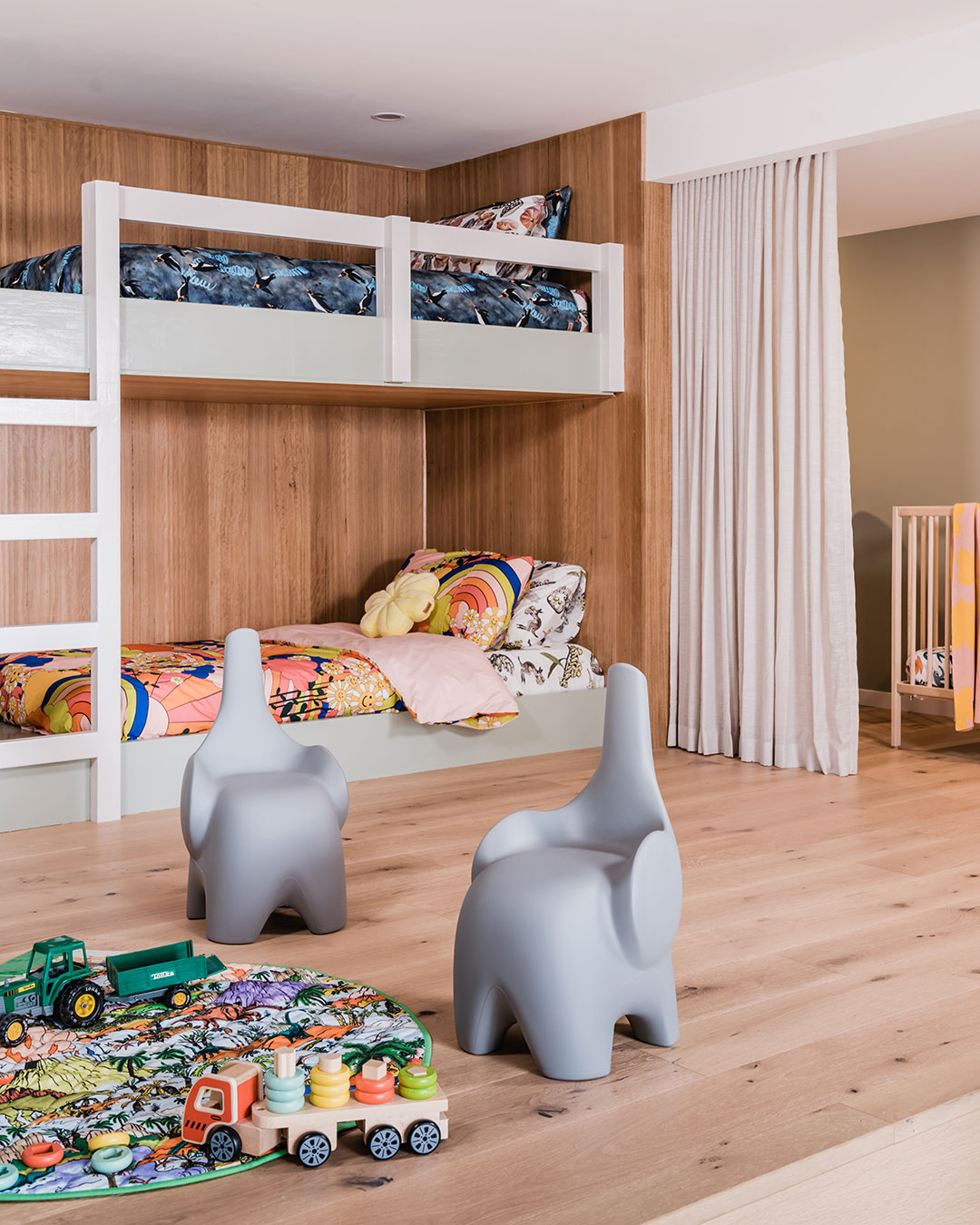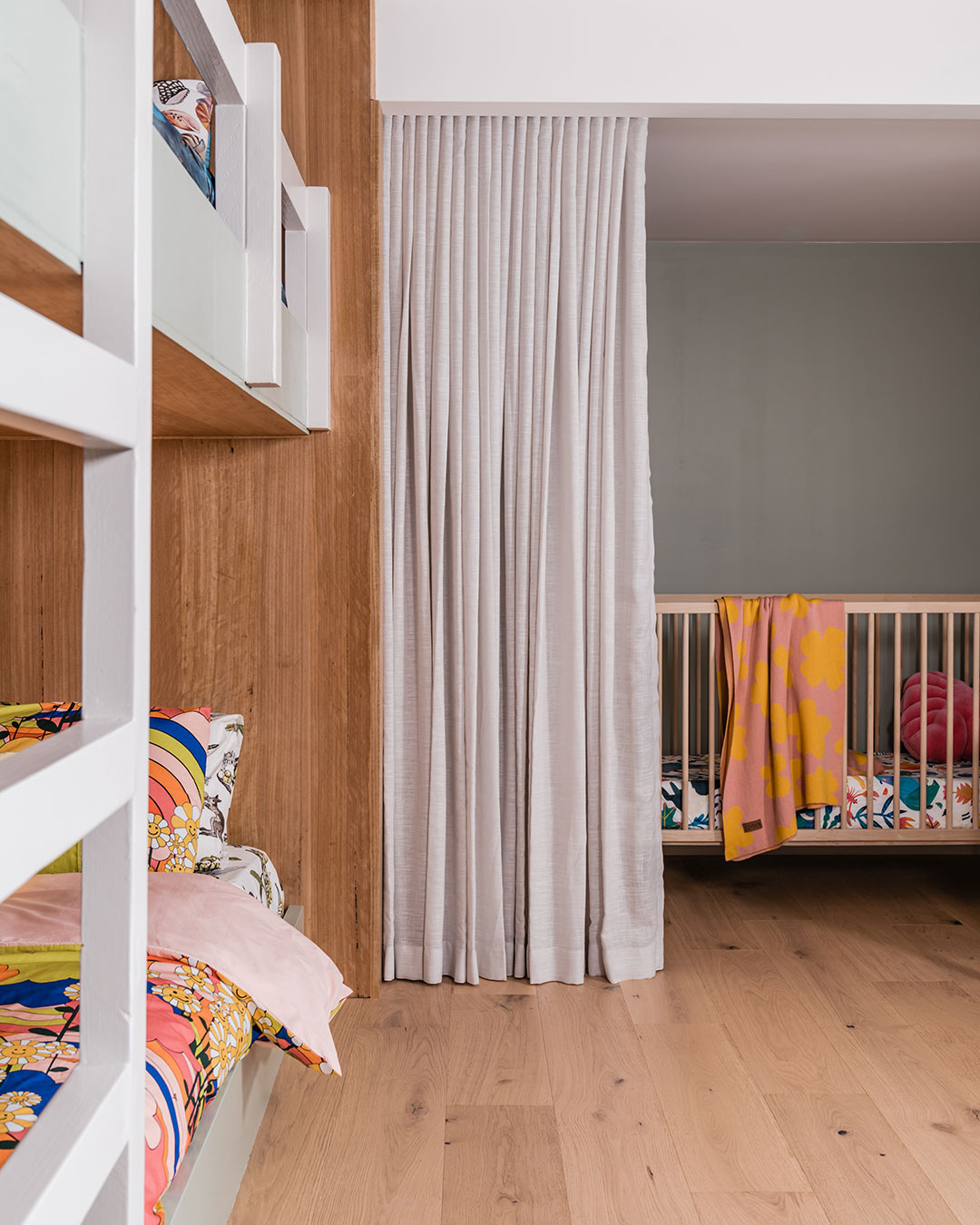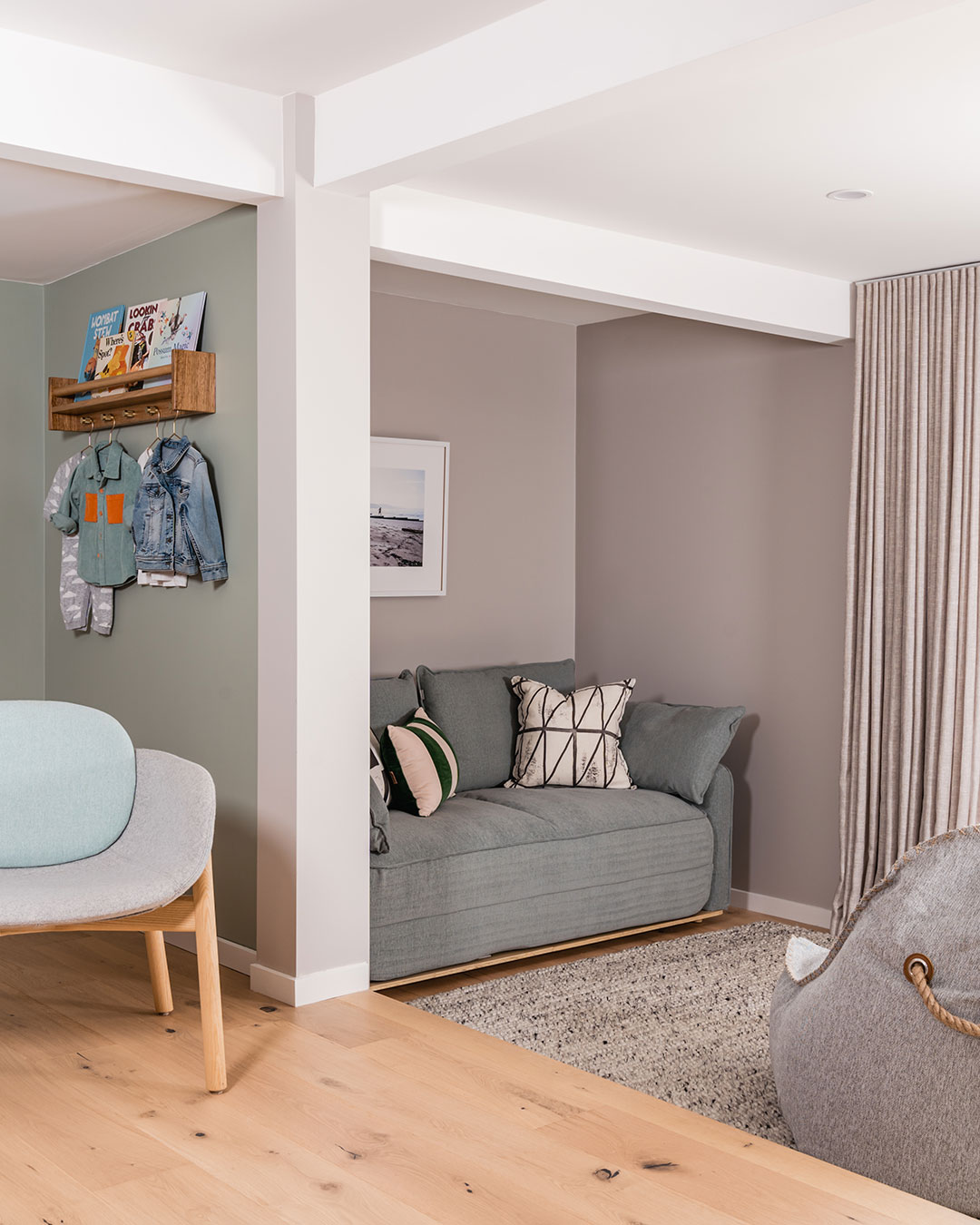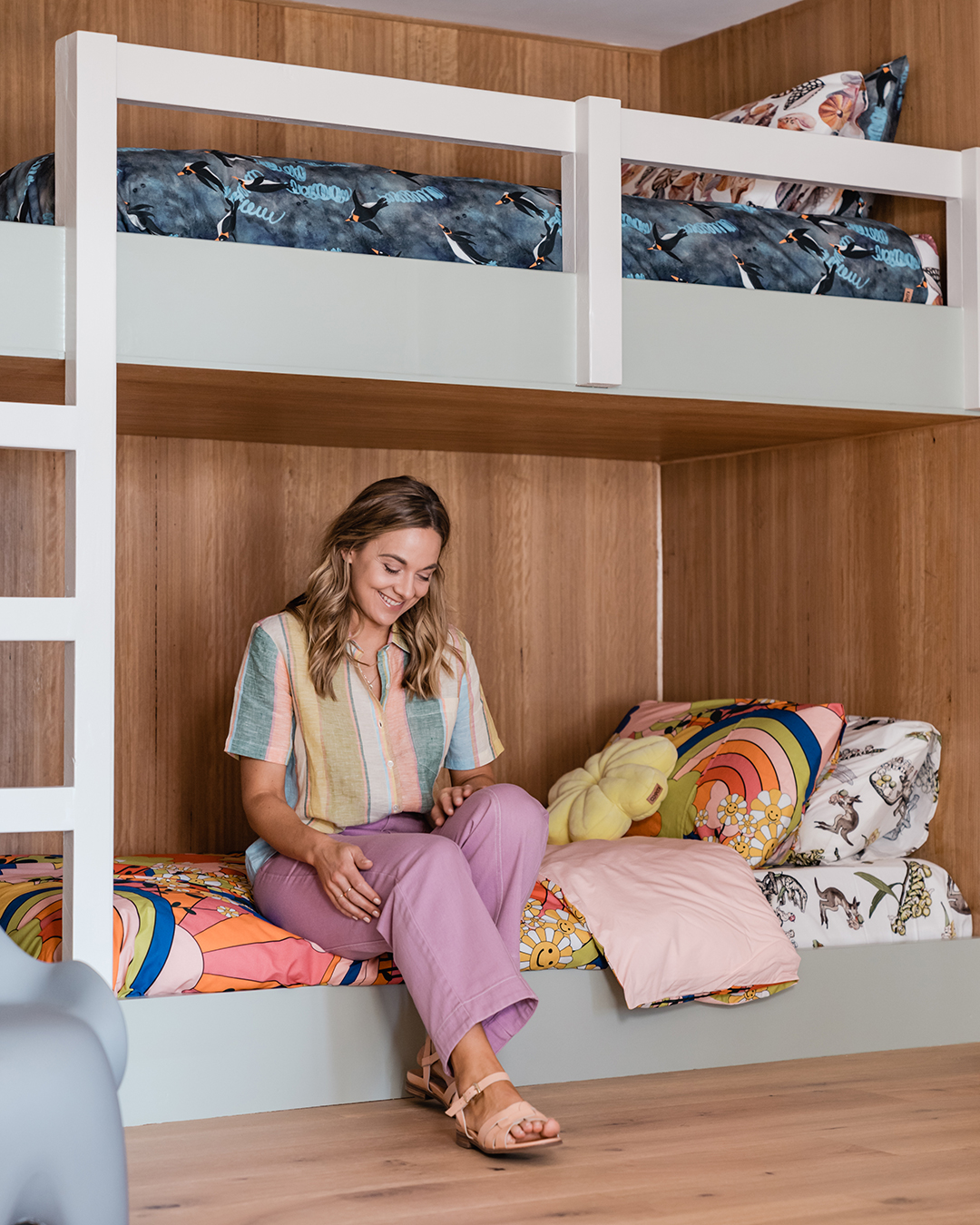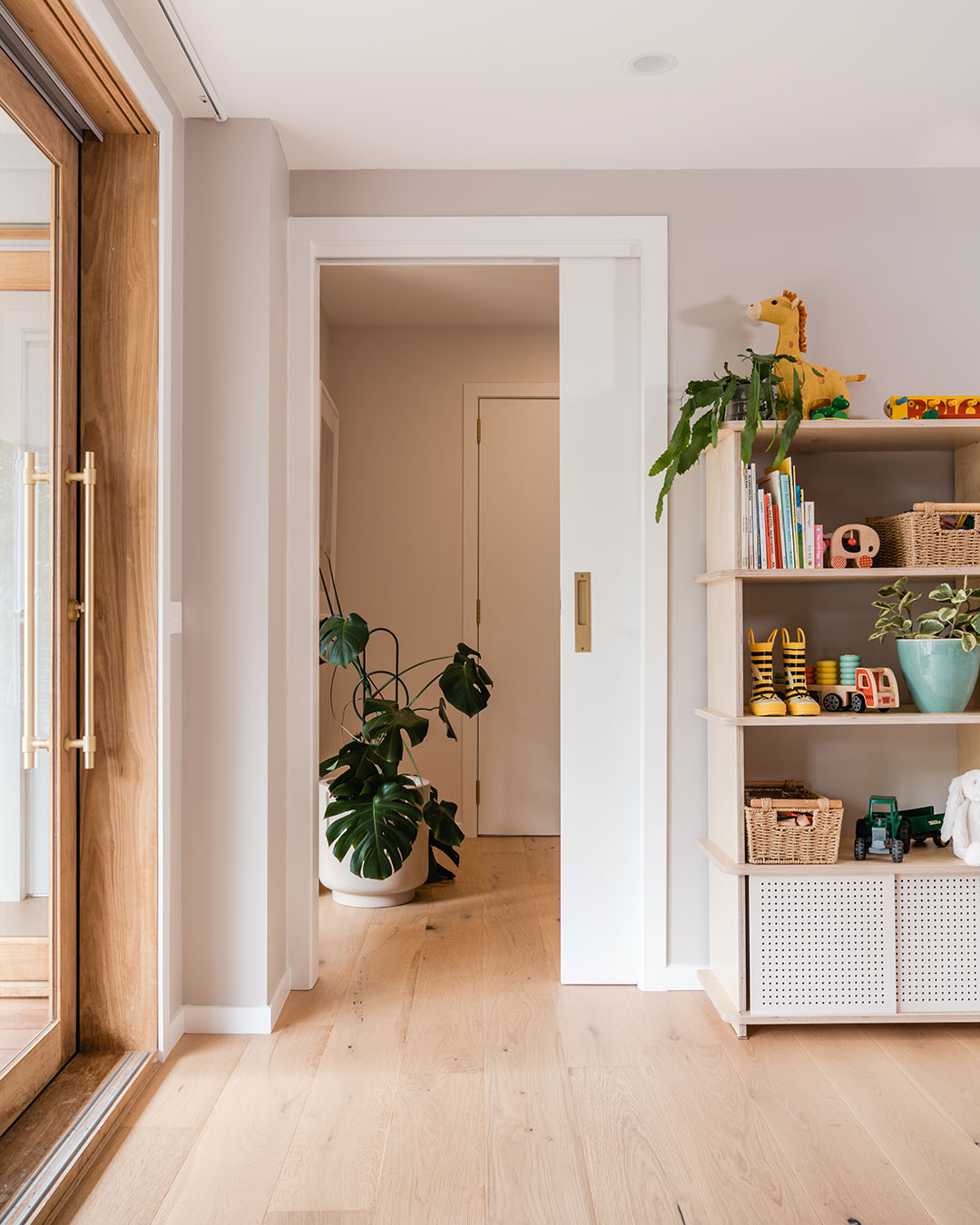 Get the Look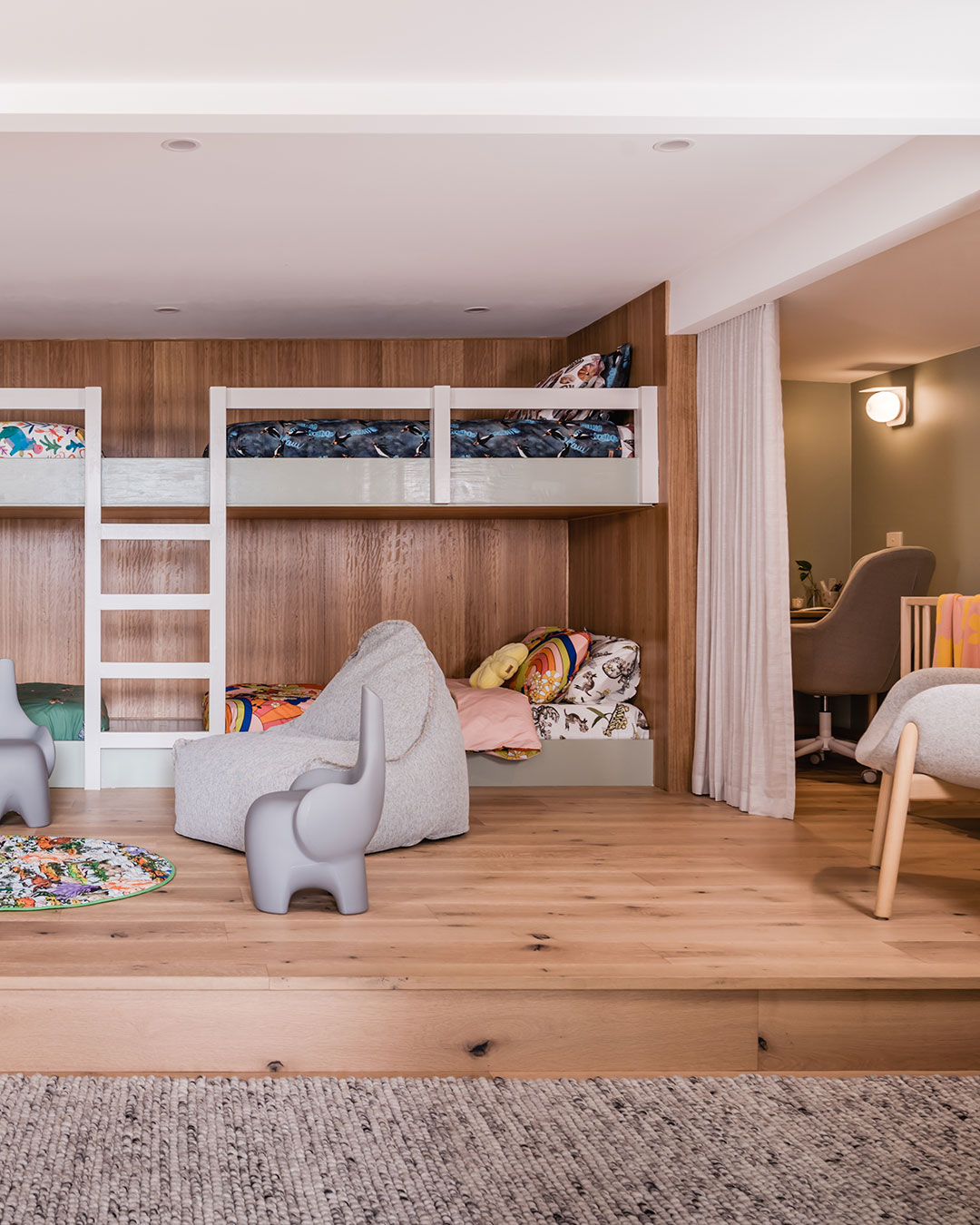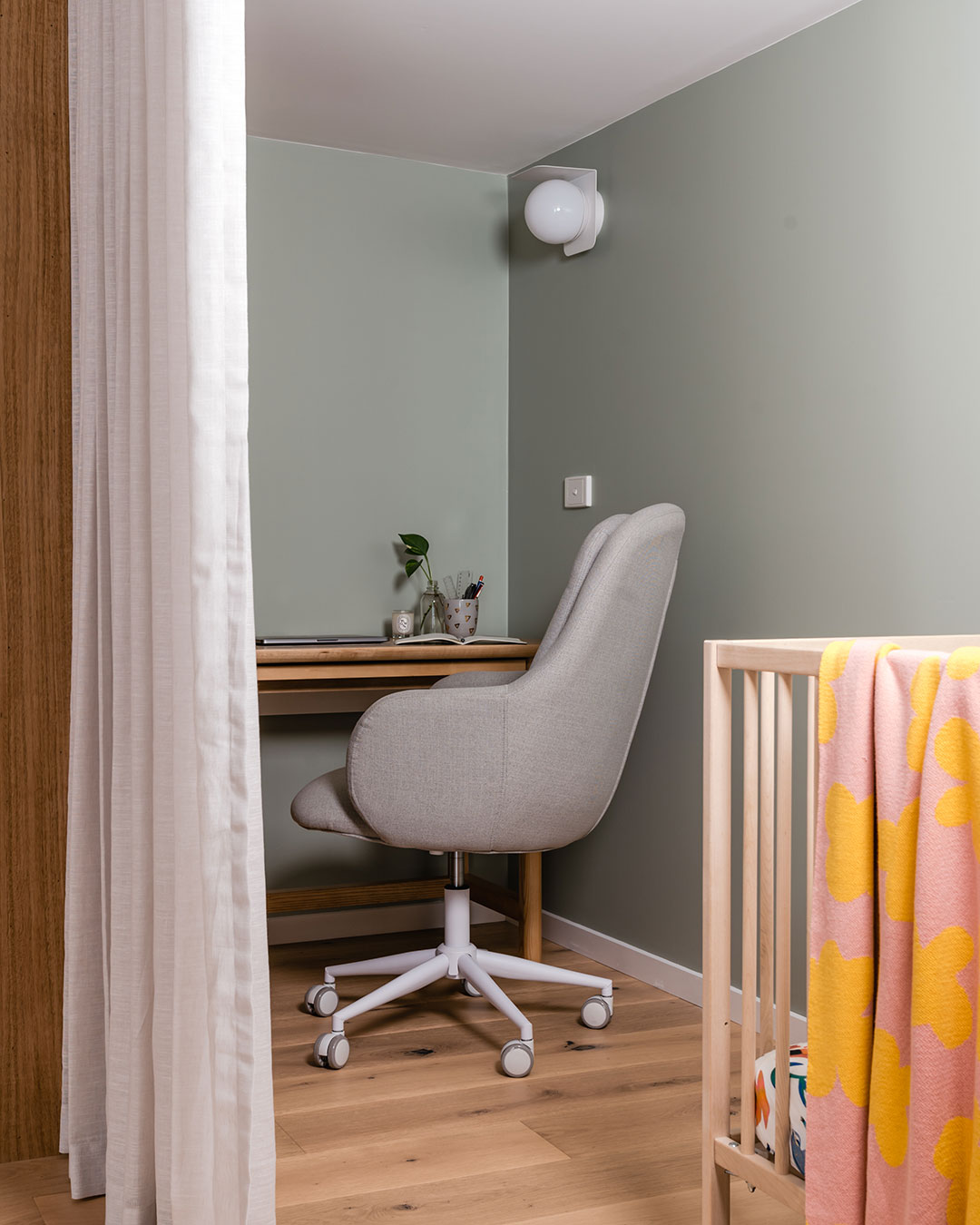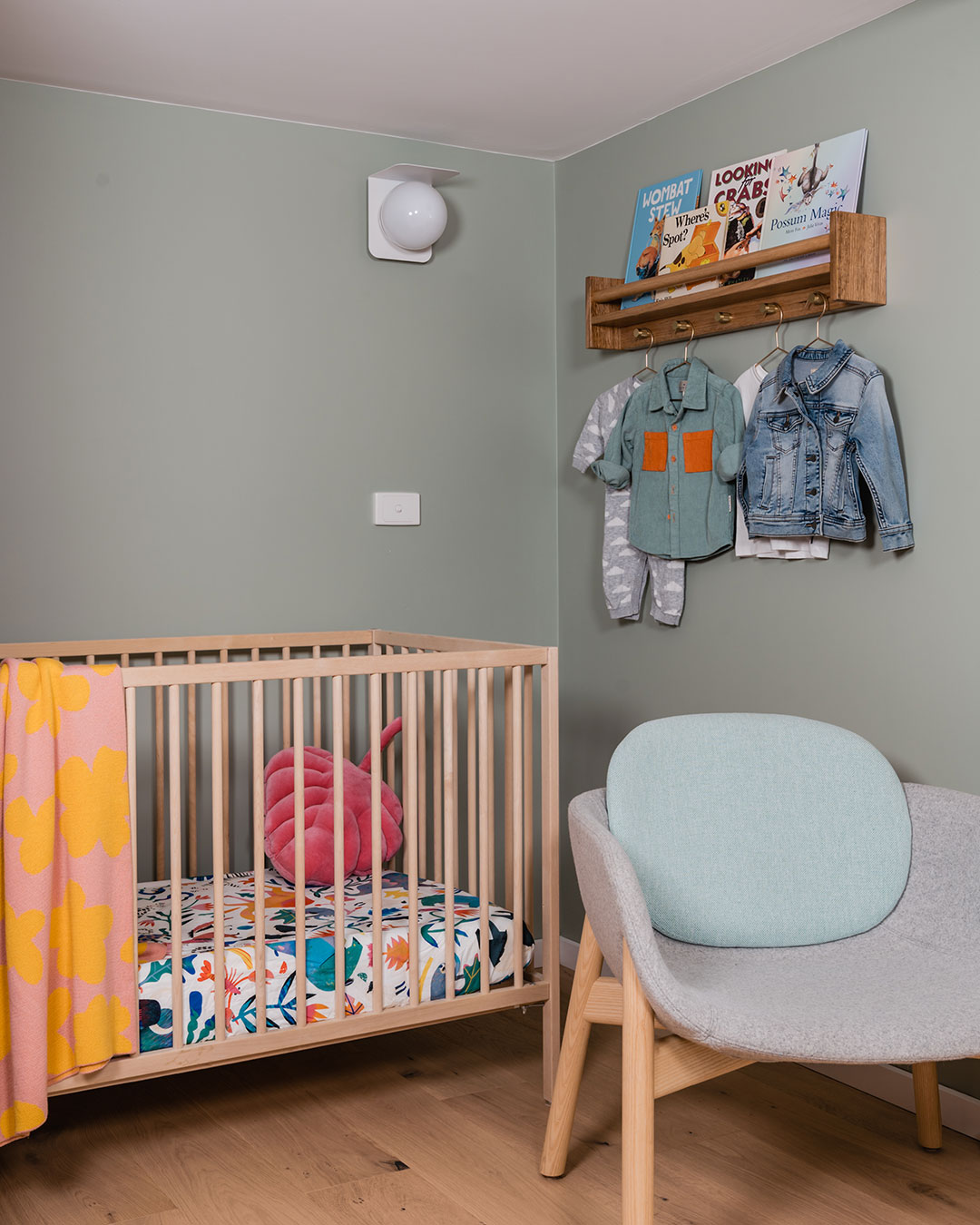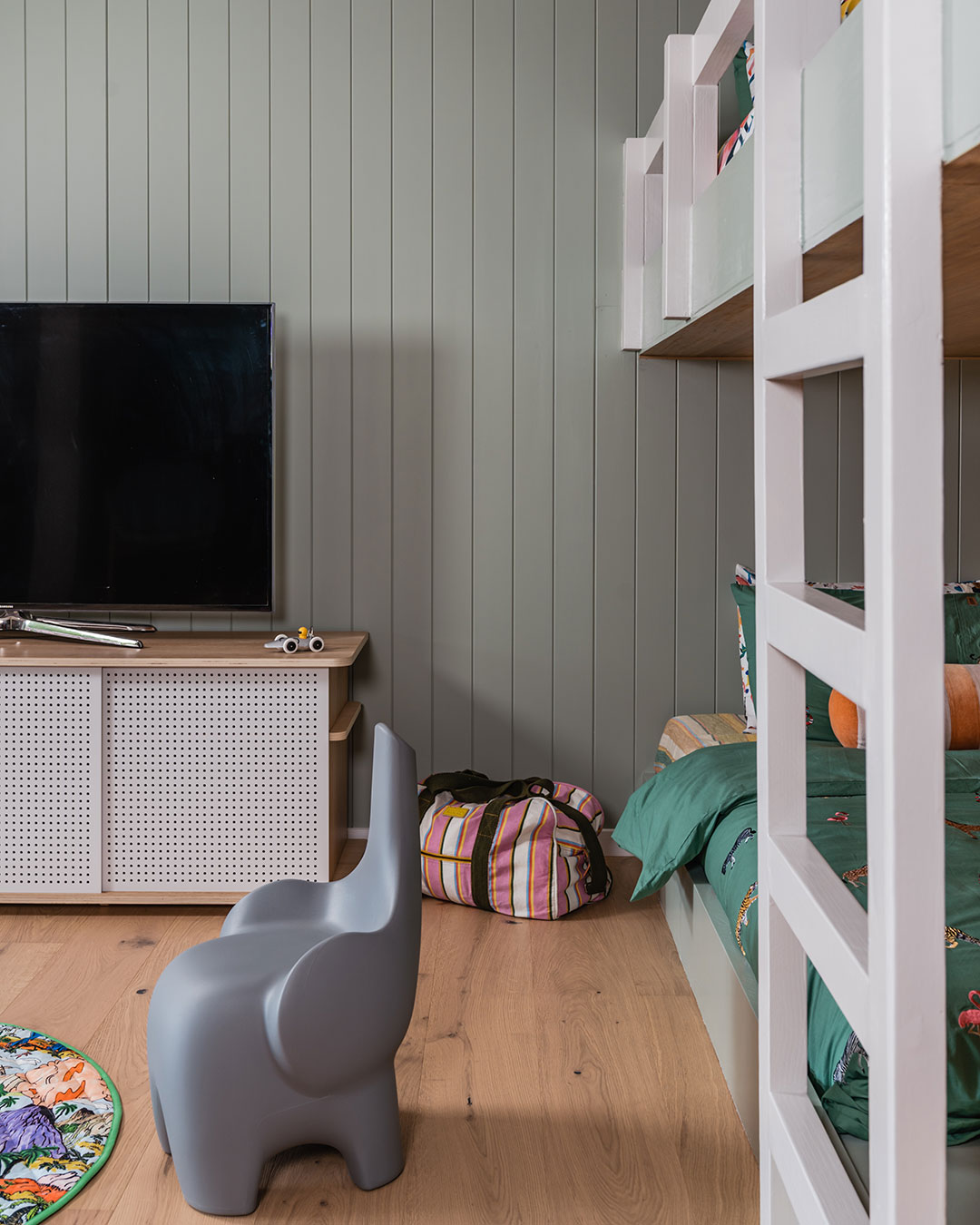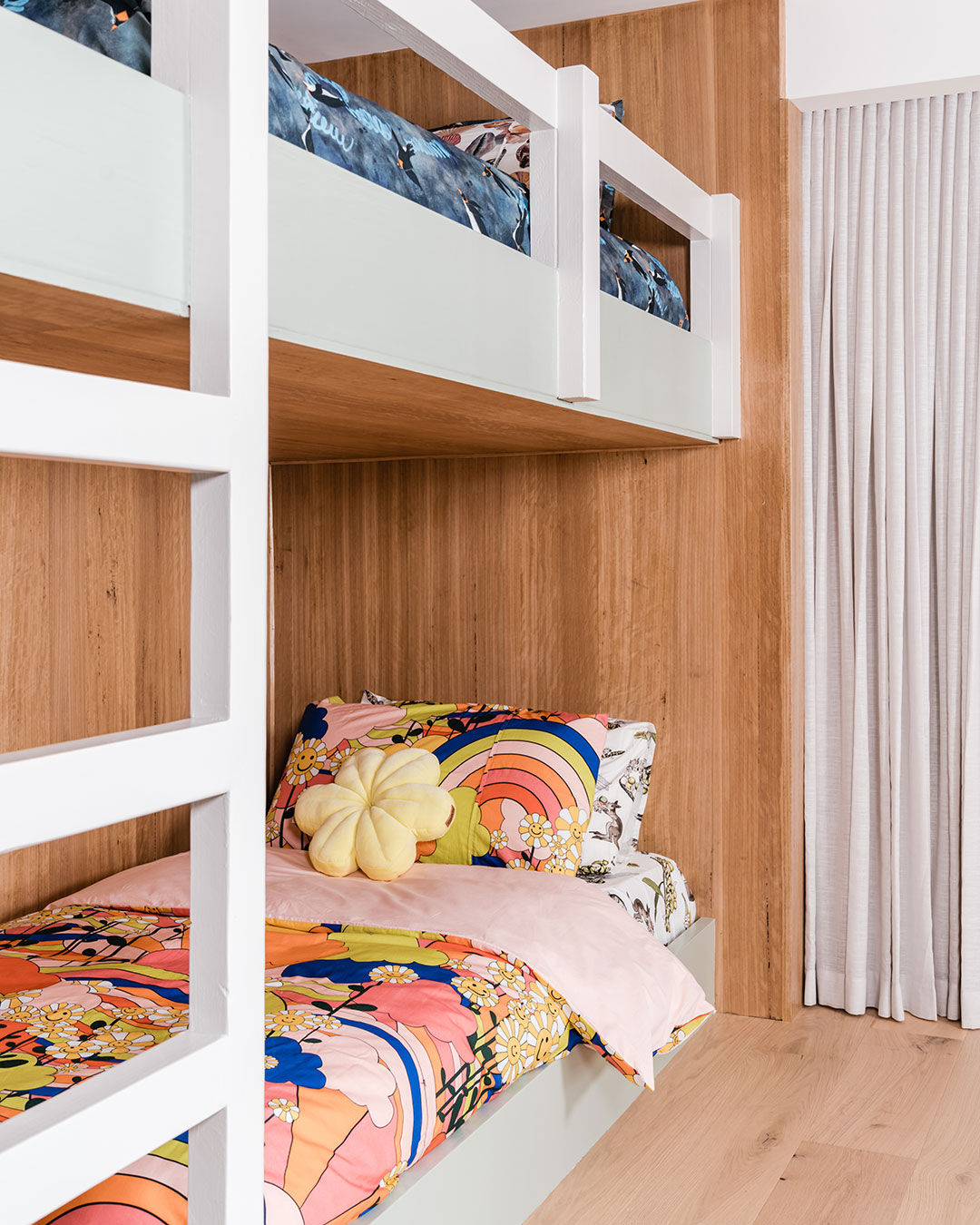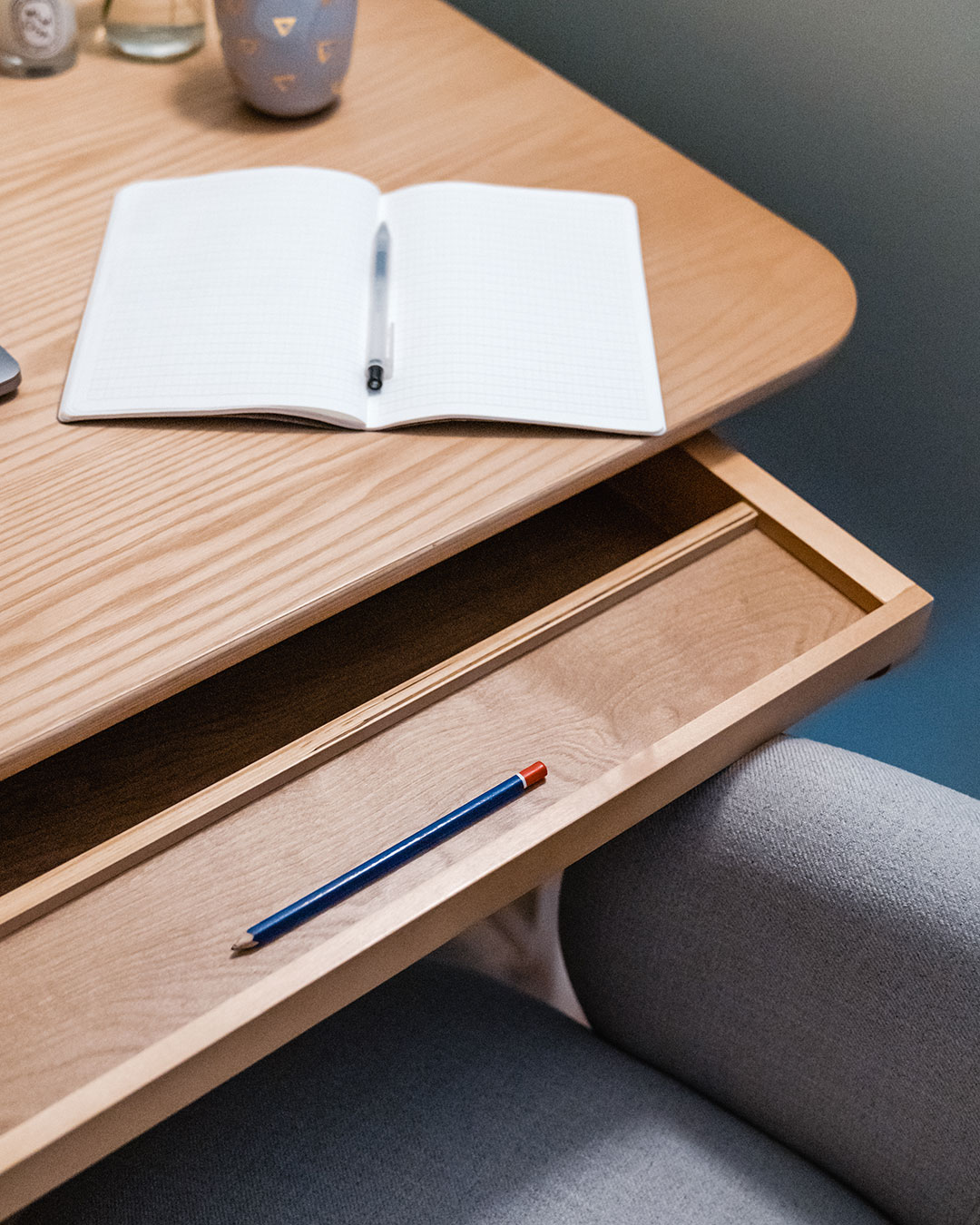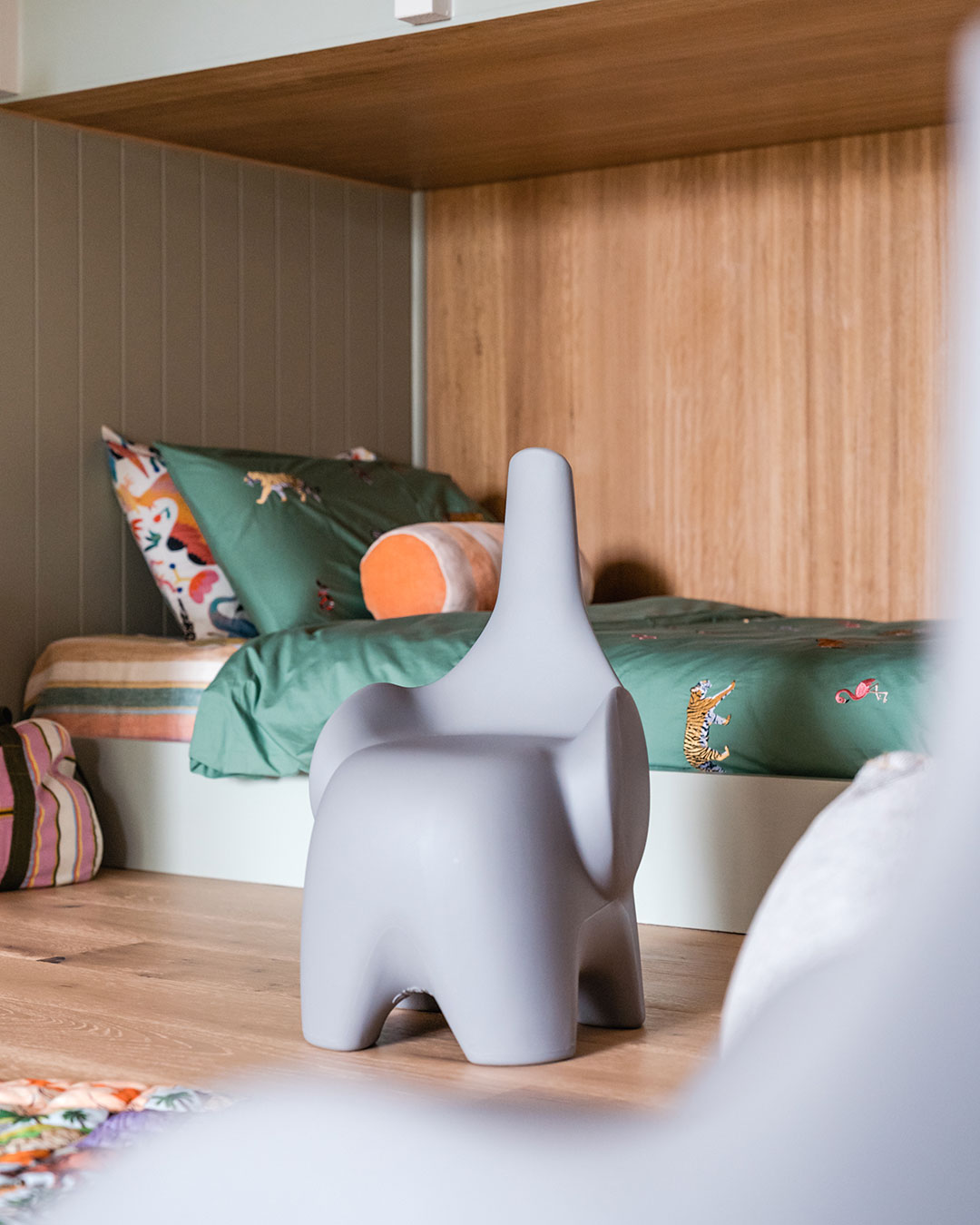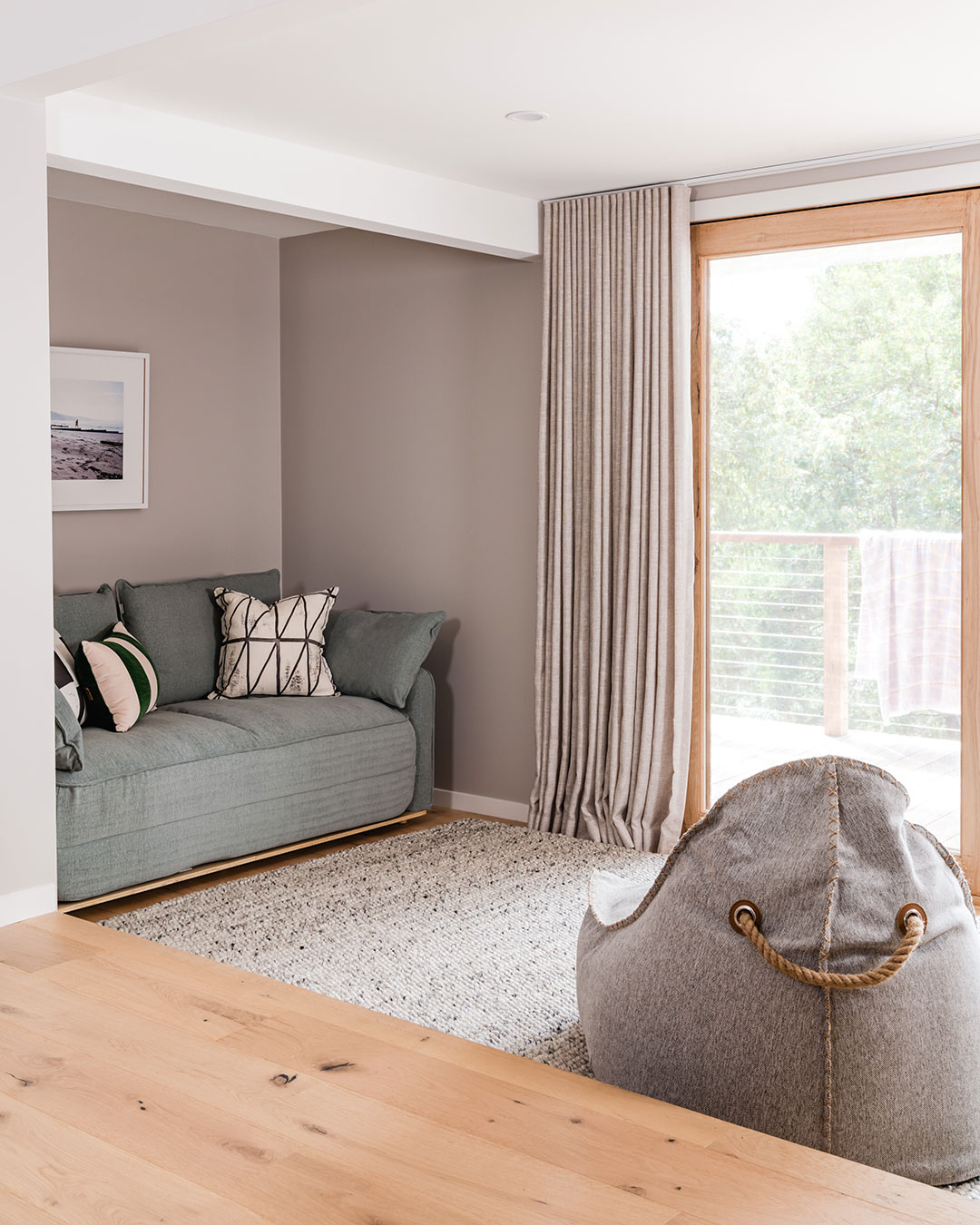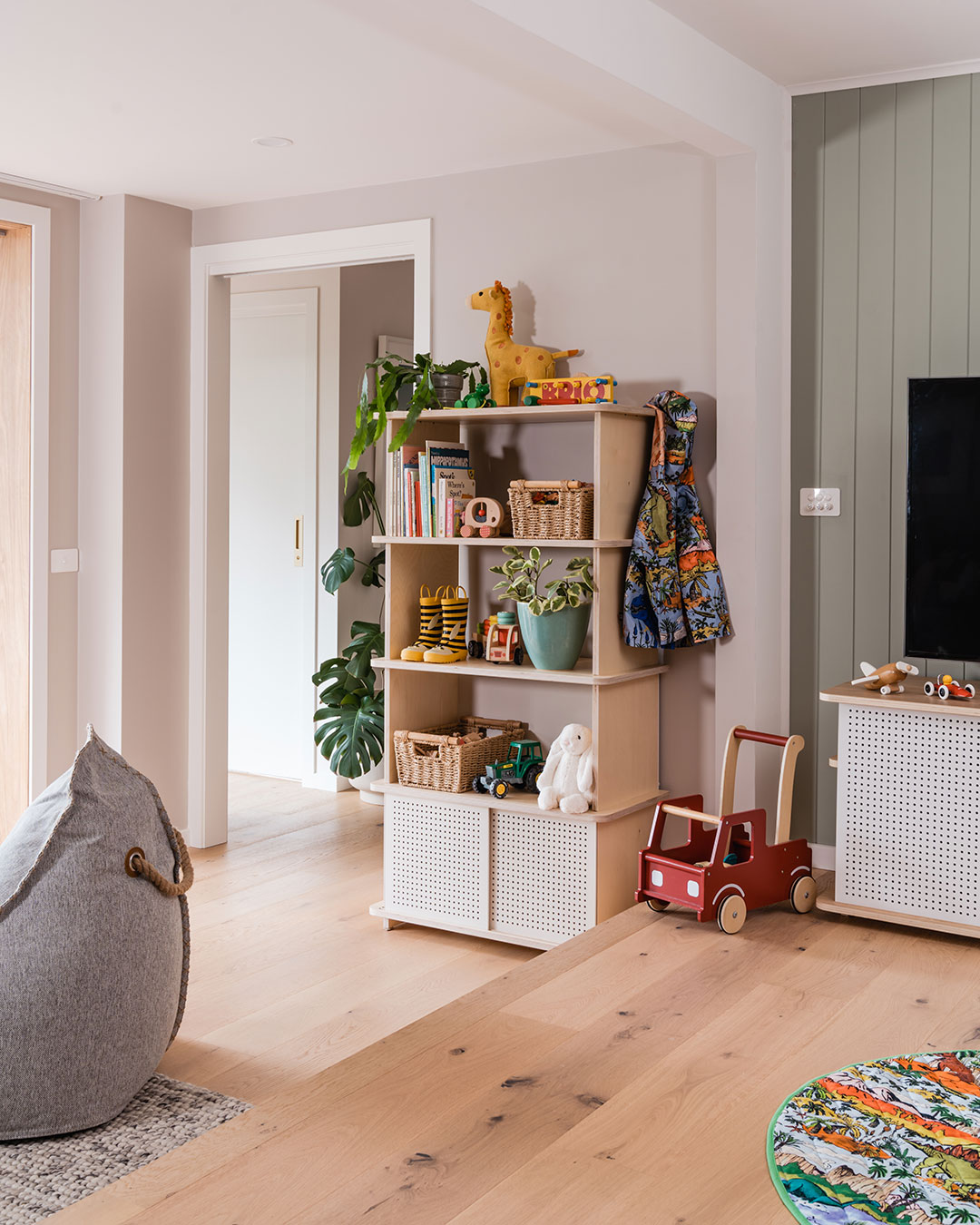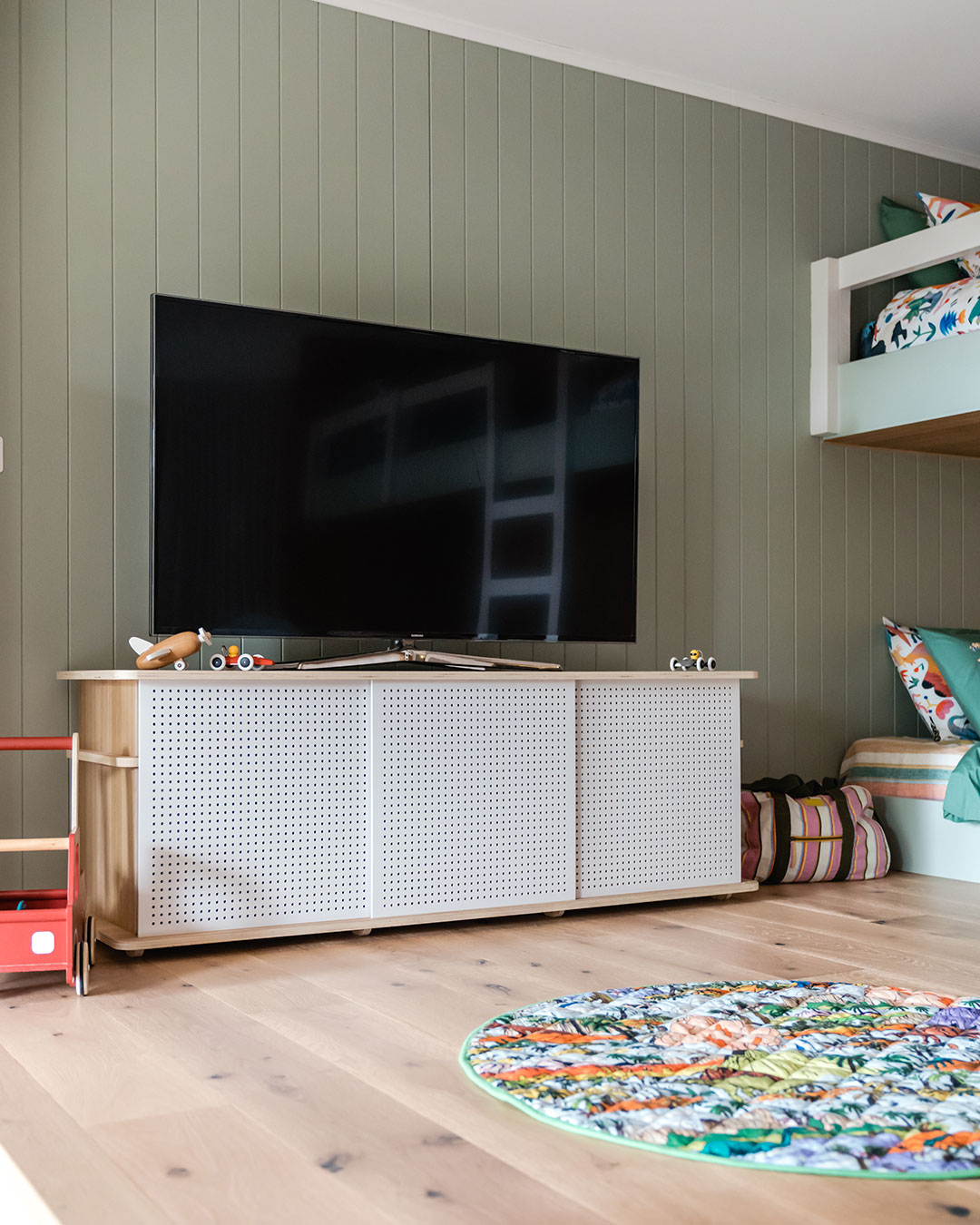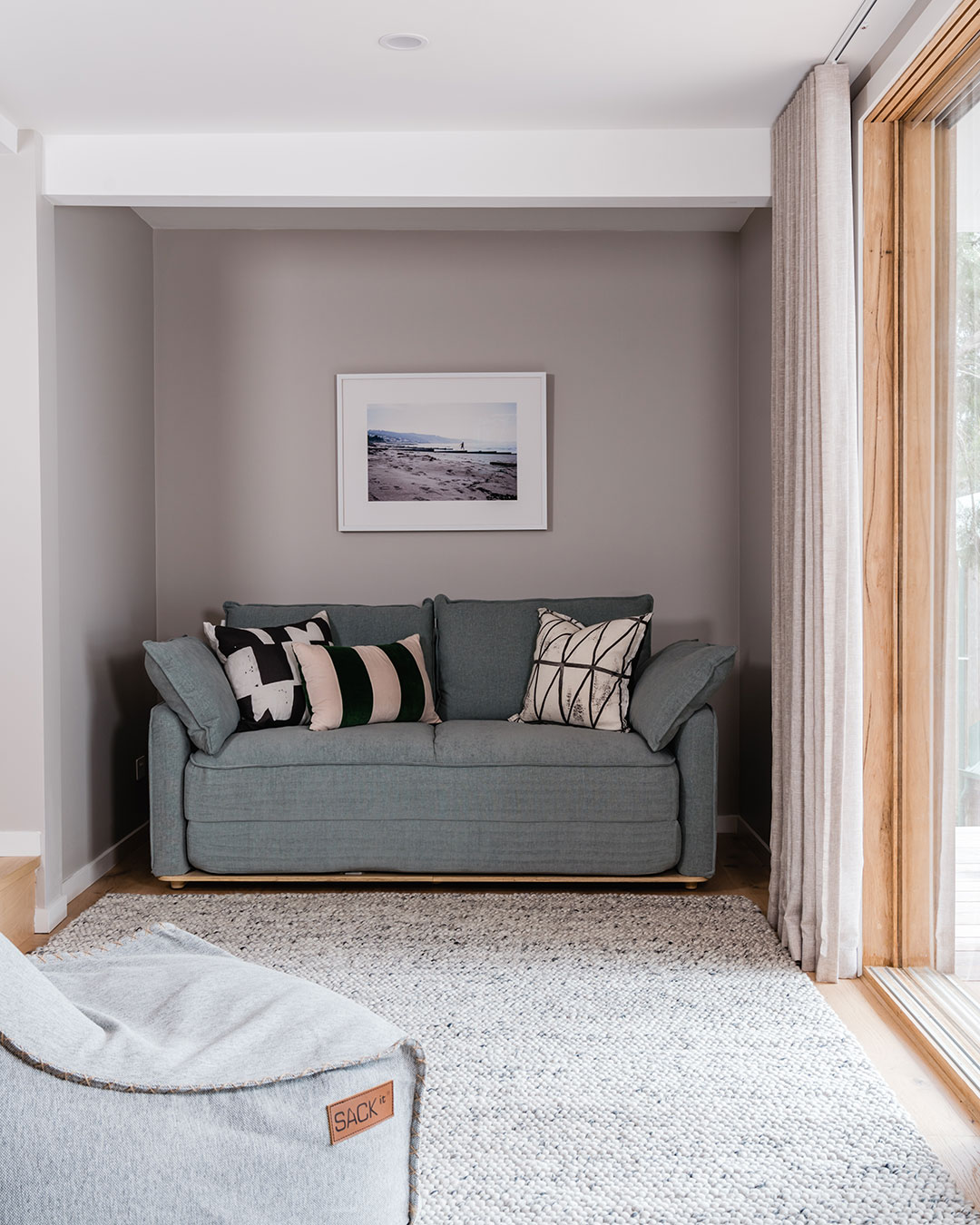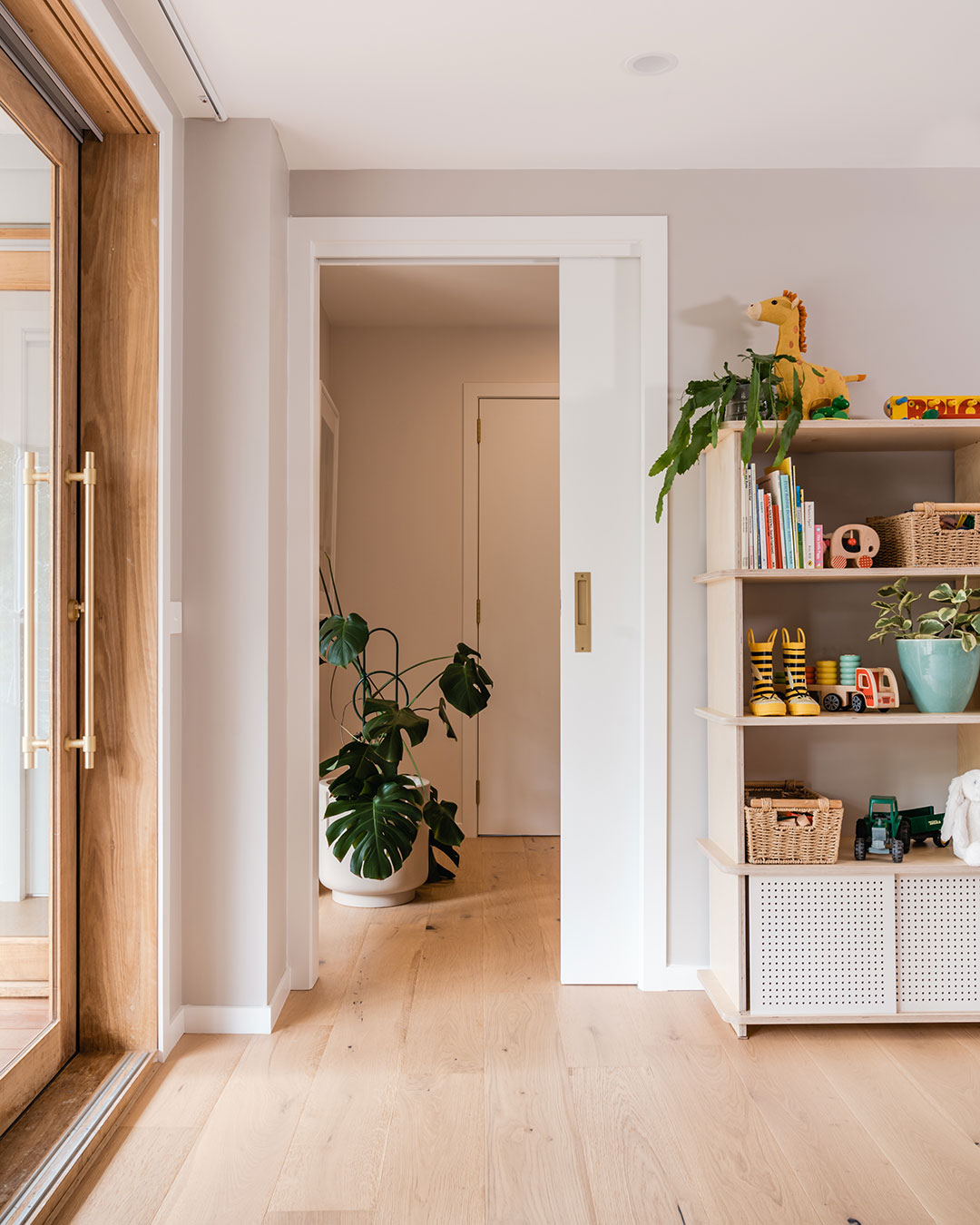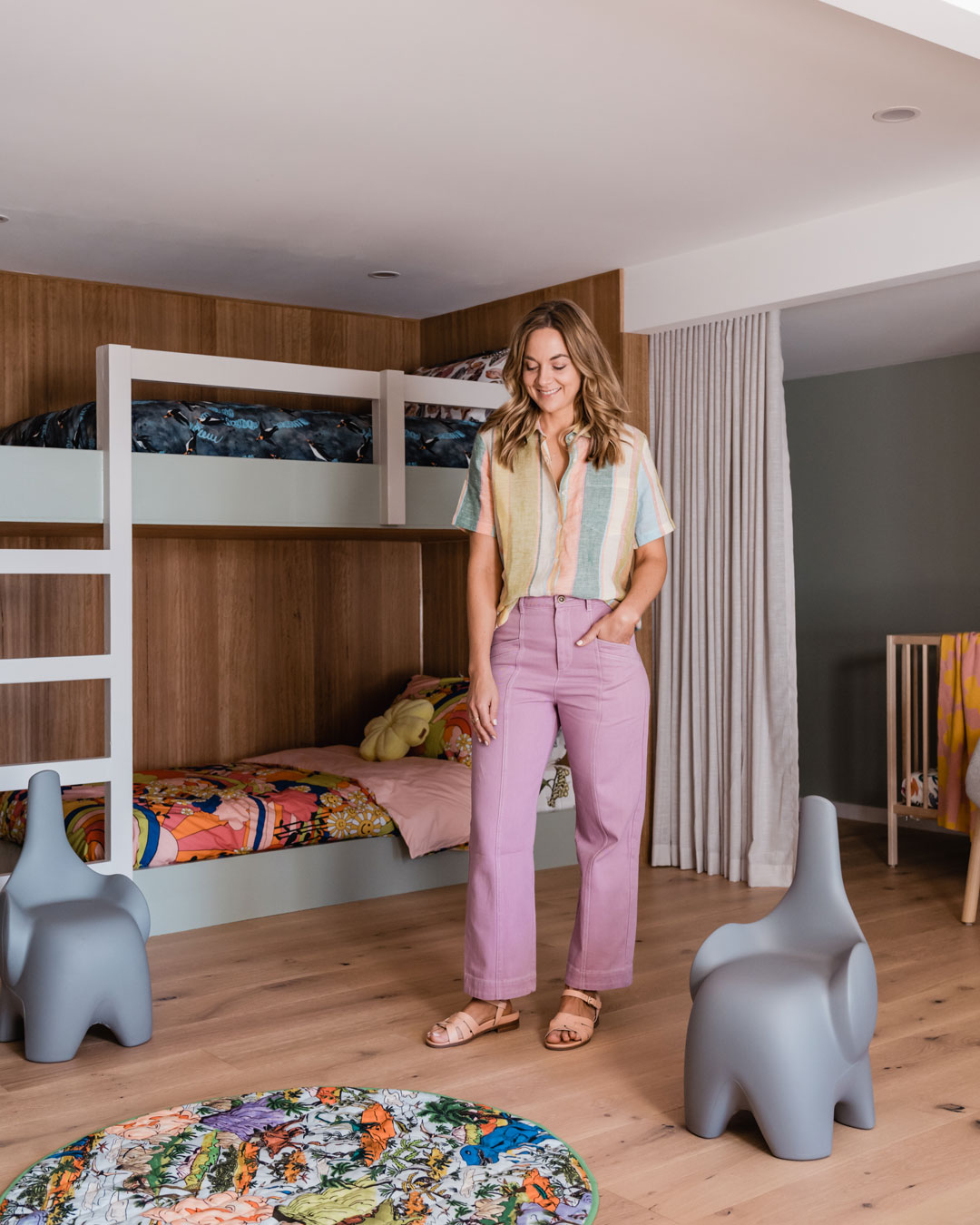 Kids Retreat
Reno Goals 'Beach House' Episode 06
Design & Styling: Lucy Glade-Wright
Photography: Jonno Rodd
Location: Lorne, Victoria / Gadubanud land