It's Living Room Makeover time! This week we set out to create a cosy living room to complement our new dining room and kitchen design. The design of this living room had to be spacious enough to accomodate a large family and also serve as a comfortable space for two. With new foundations and an updated palette, this living room had the makeover it deserved. Join us as we show you how we planned our layout, furniture decisions and pulled it all together. If you liked the look, see below for a full list of all products featured.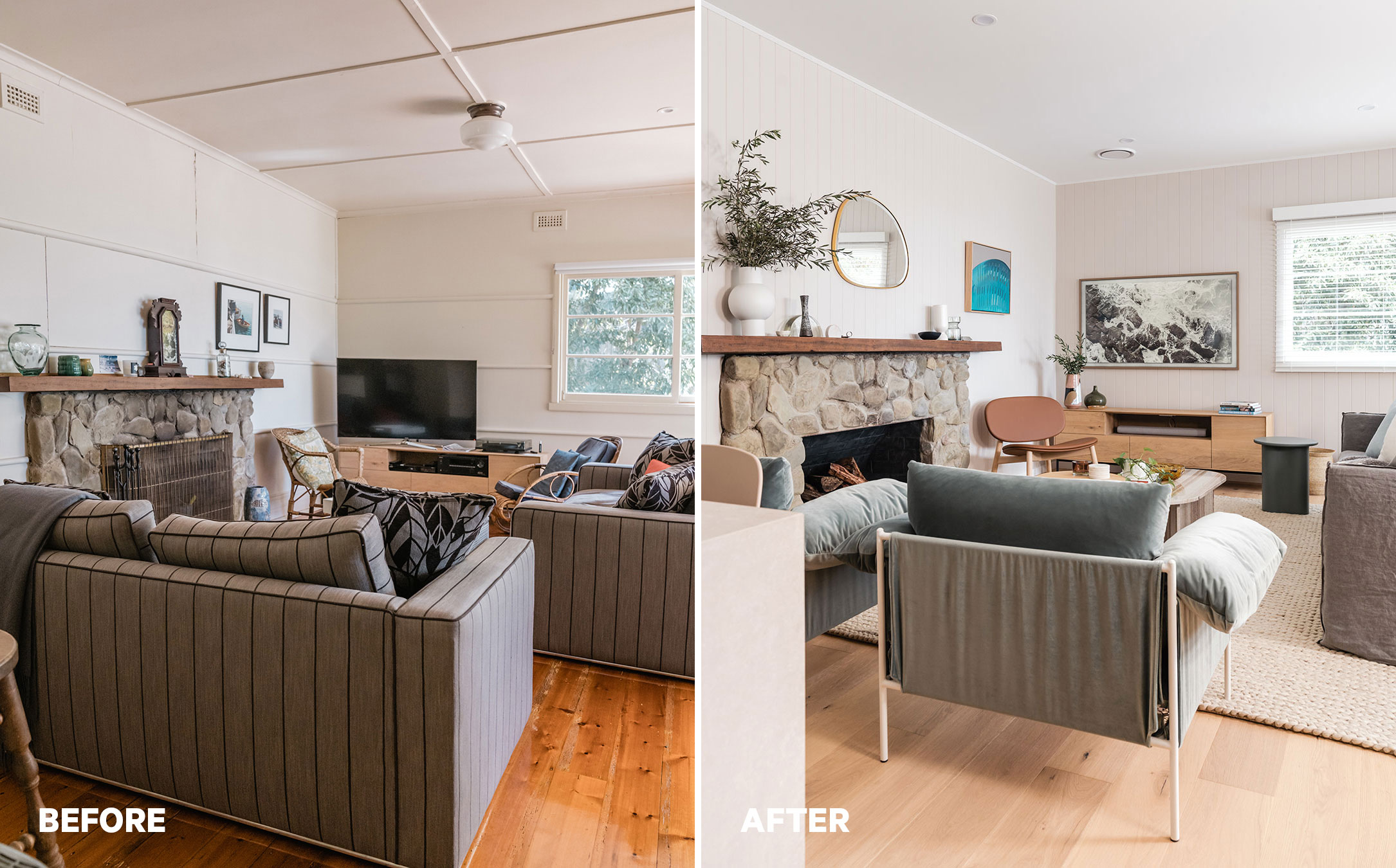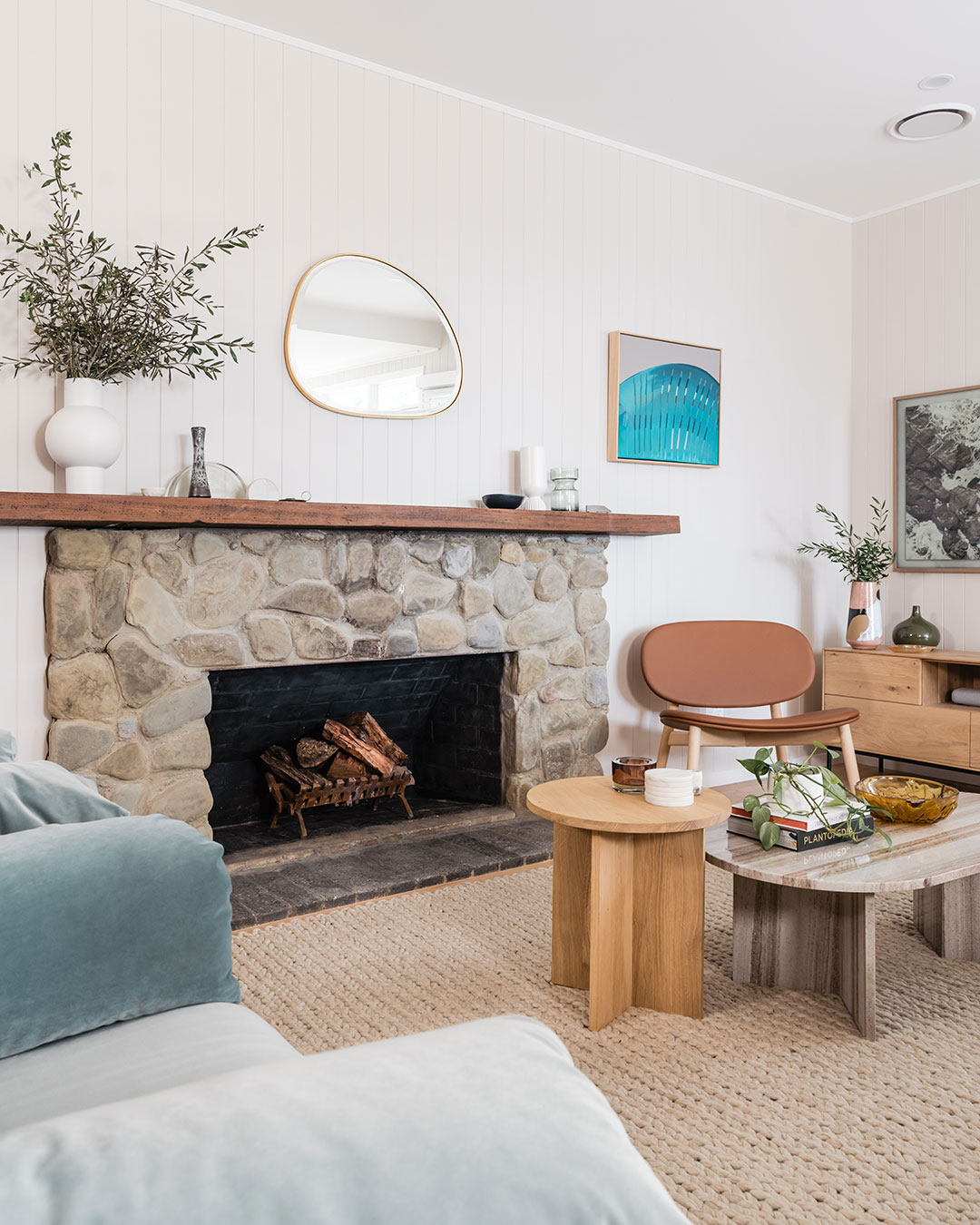 The living room is the last room we needed to makeover in the open plan upstairs communal space. Its foundations were updated to match the rest of the interior including new flooring, the Precinct Oak boards in Bora from Carpet Court. The ceiling was finished in Gyprock Supaceil 10mm and the walls clad in Easycraft EasyVJ100 running vertically. Dulux Sago Wash&Wear on the walls and Natural White Aquanamel for the Porta trim freshened up the interior.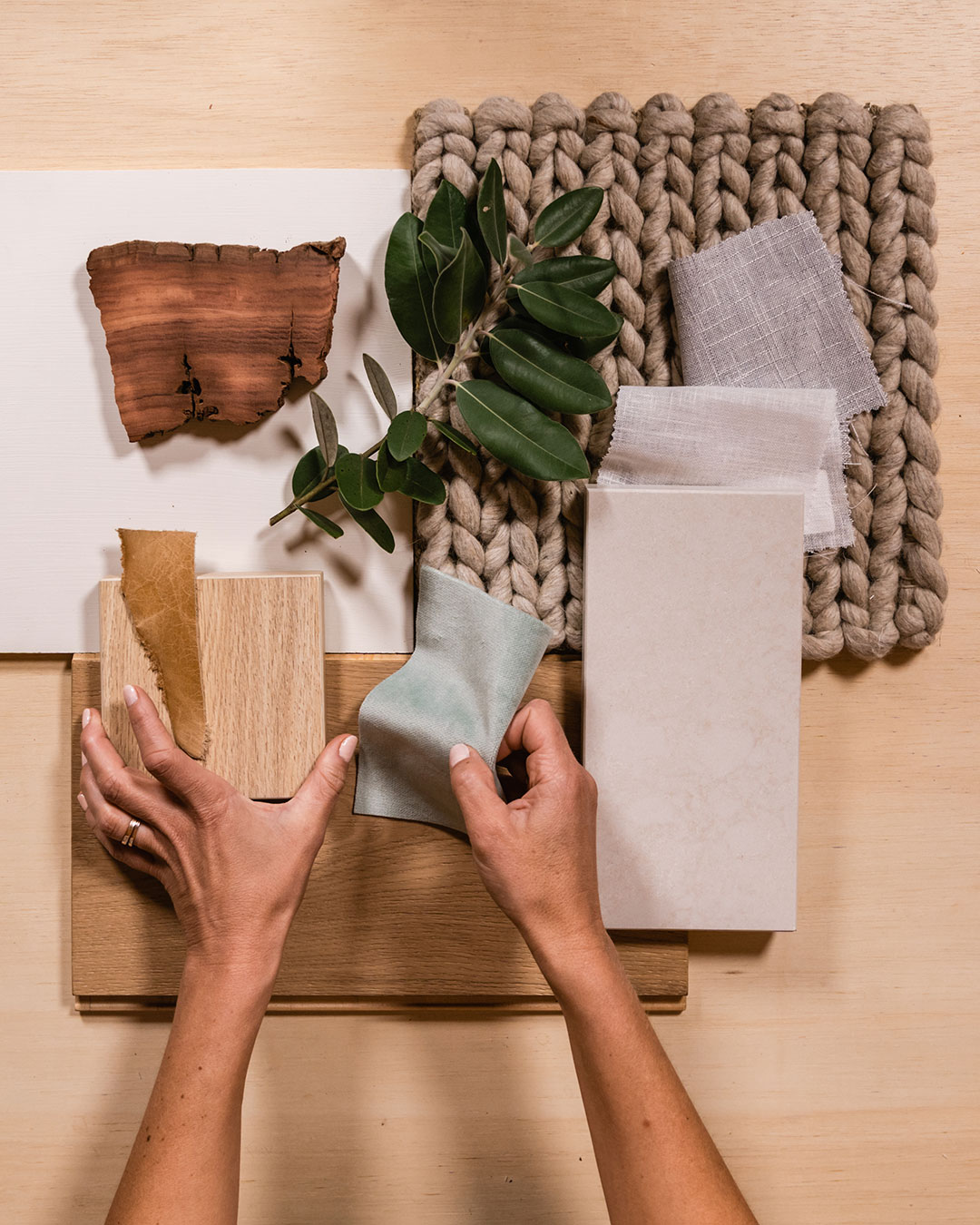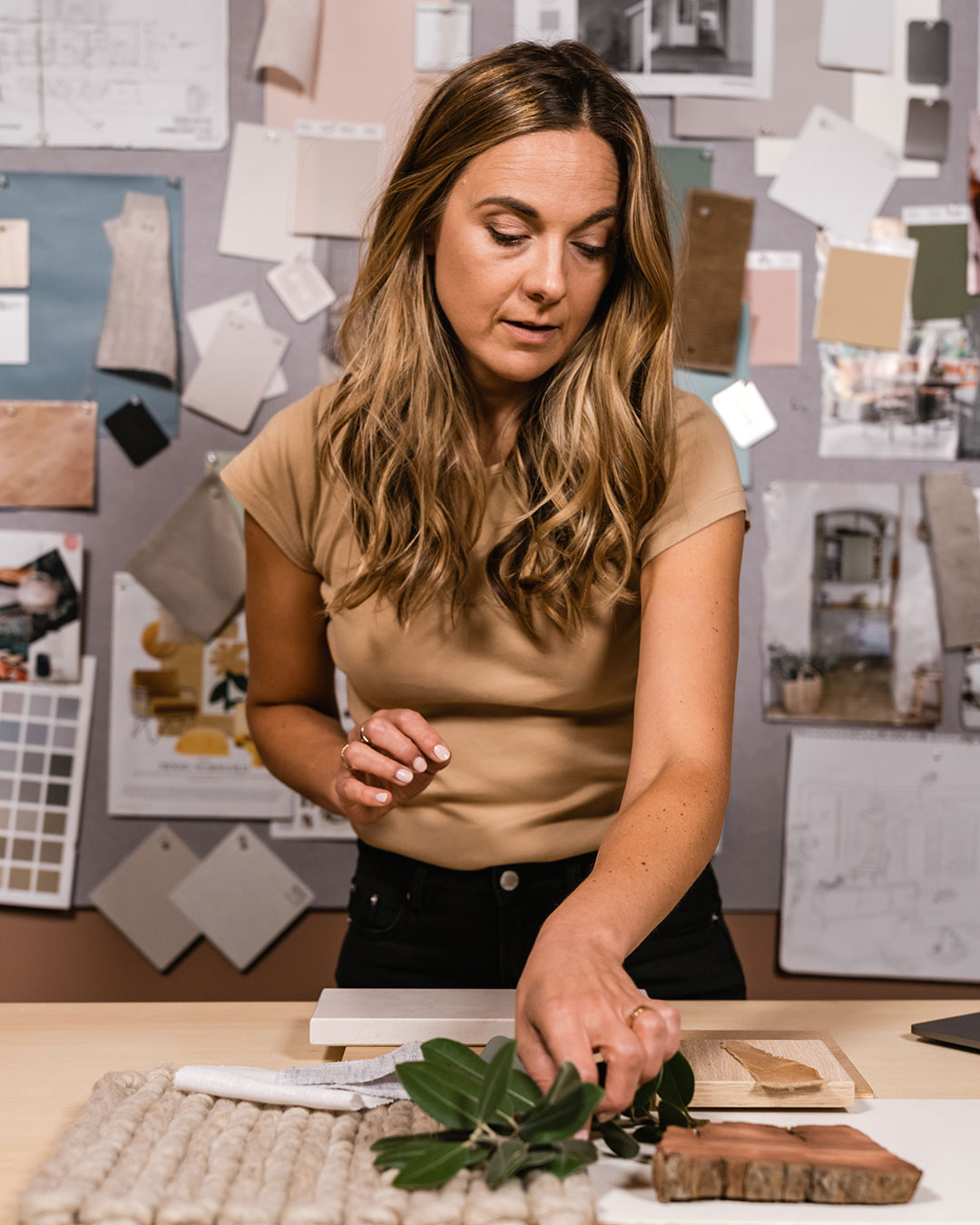 The Foundations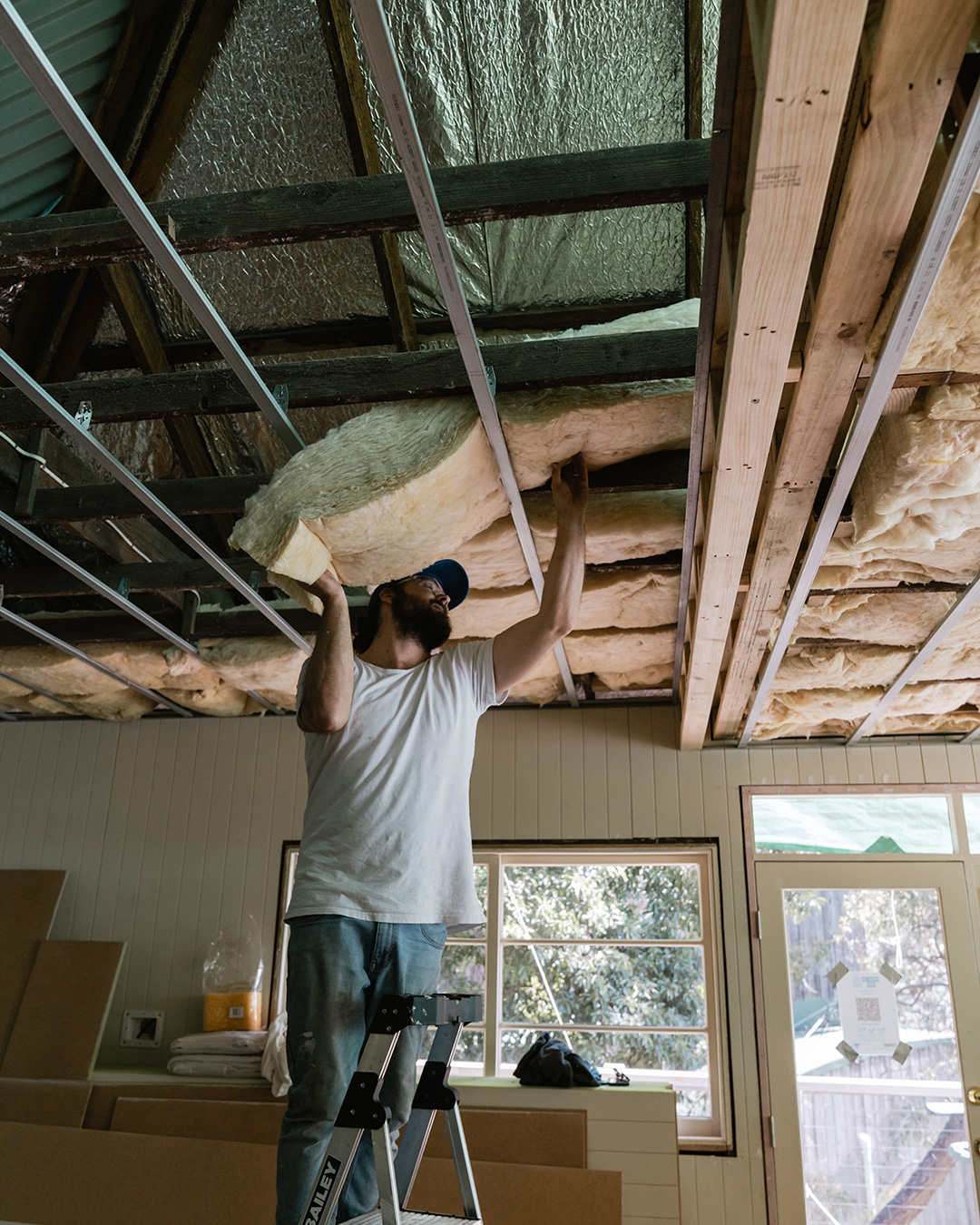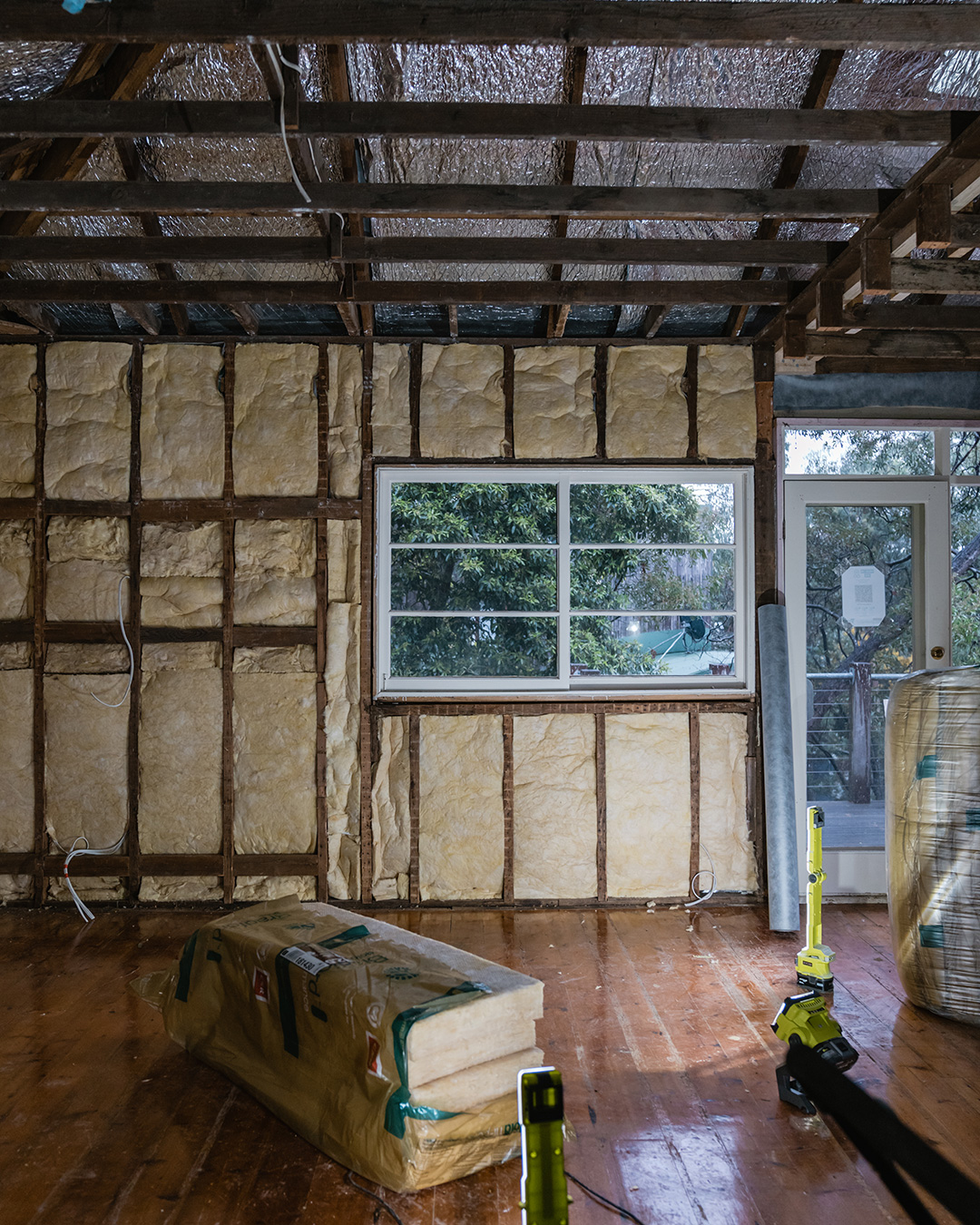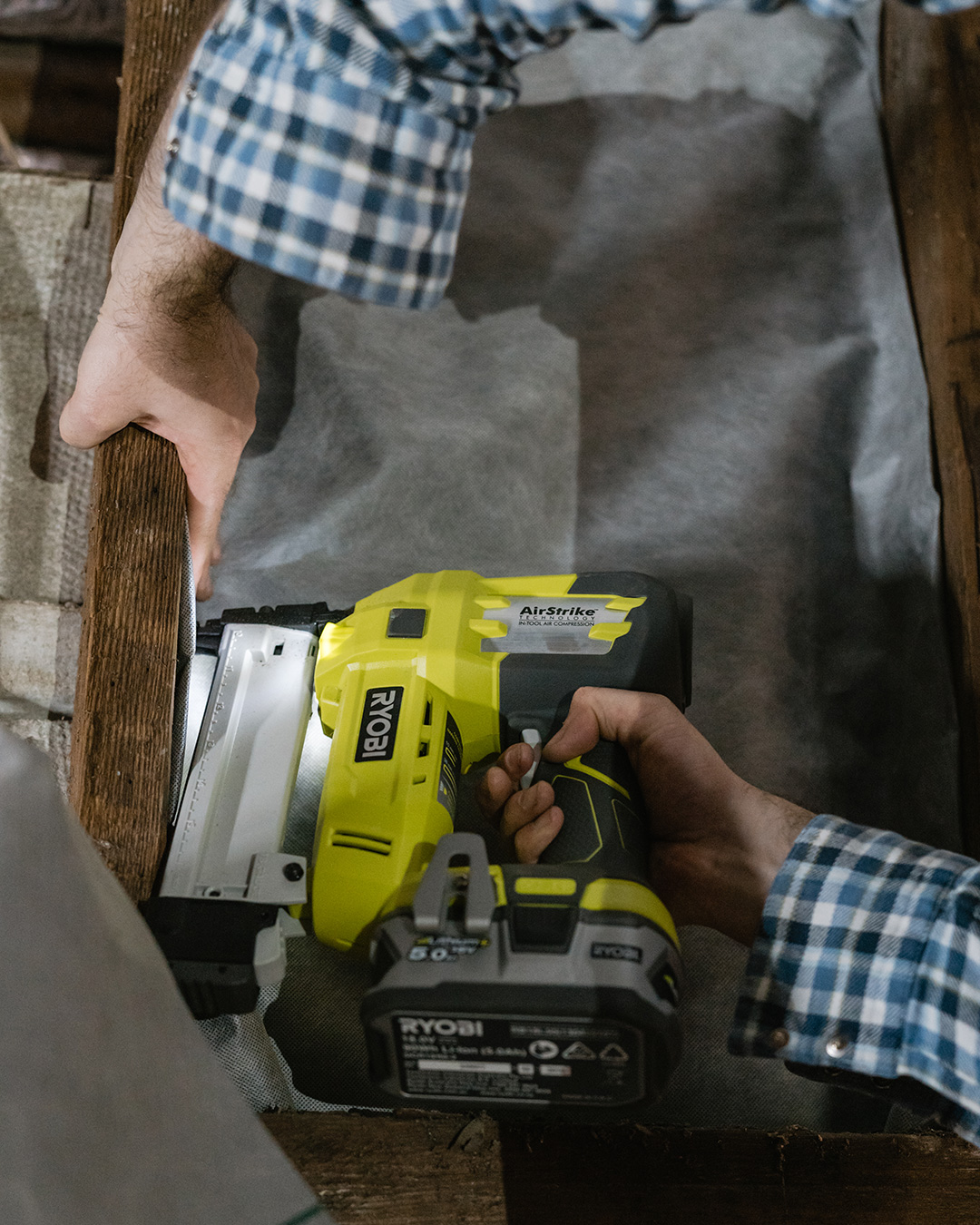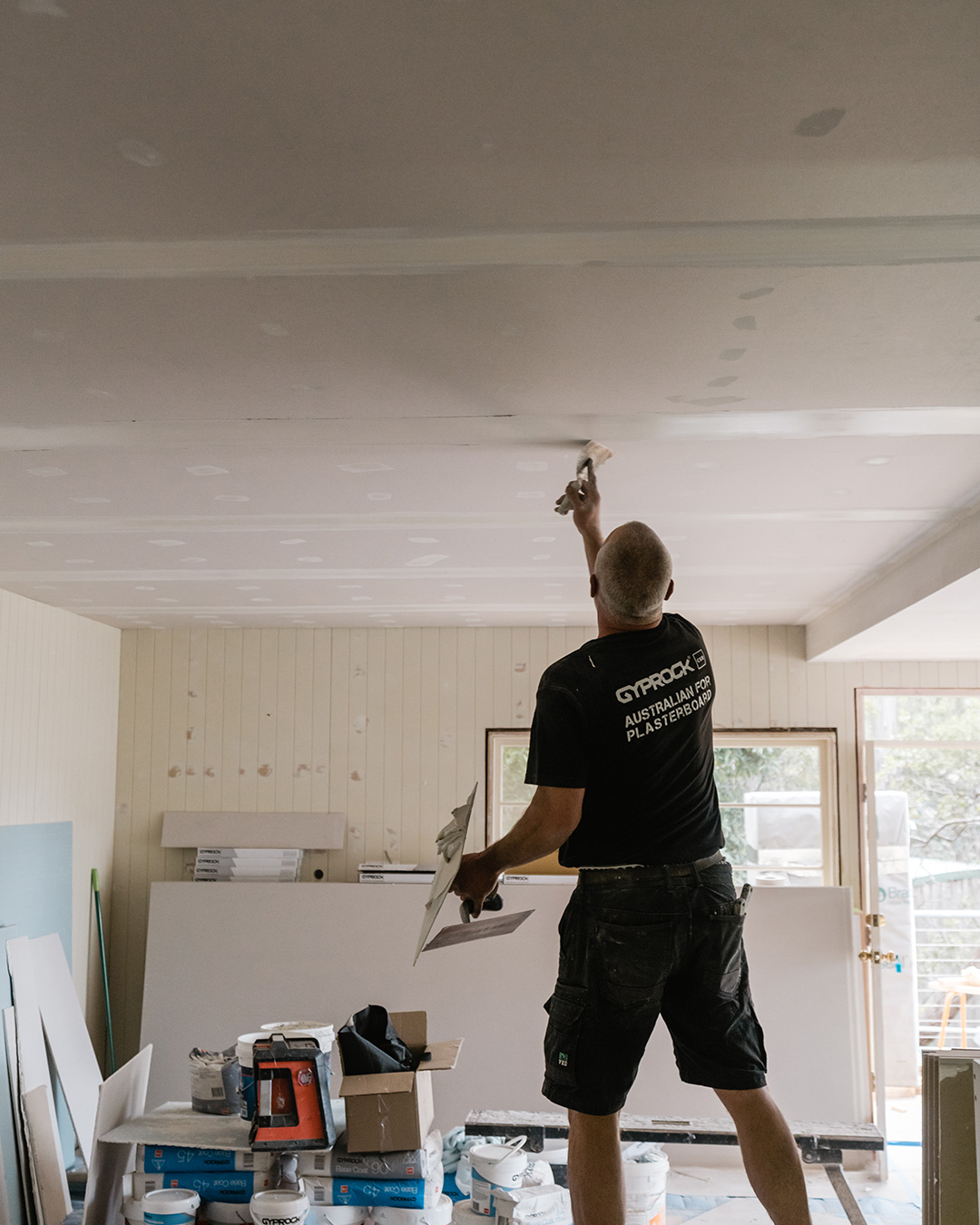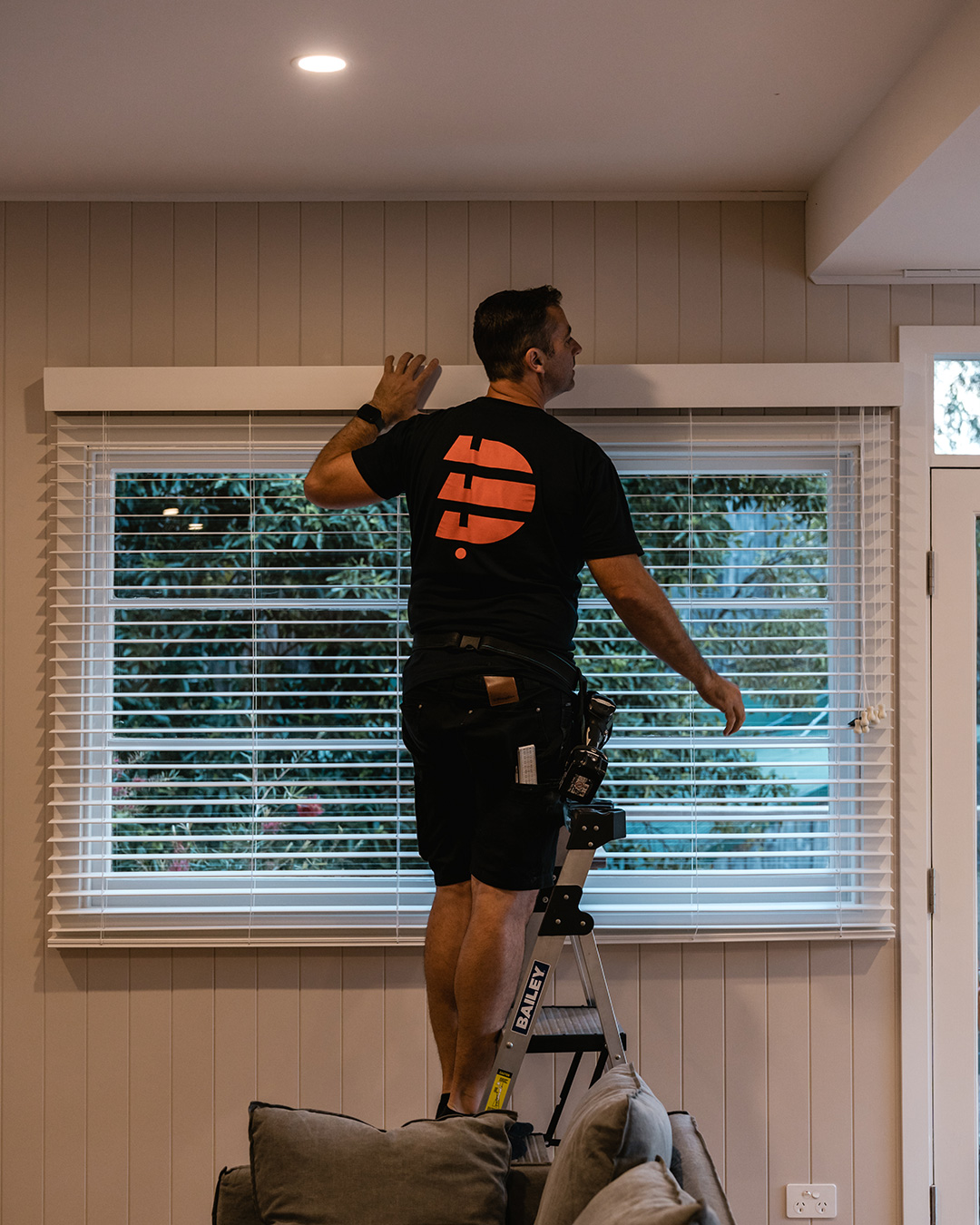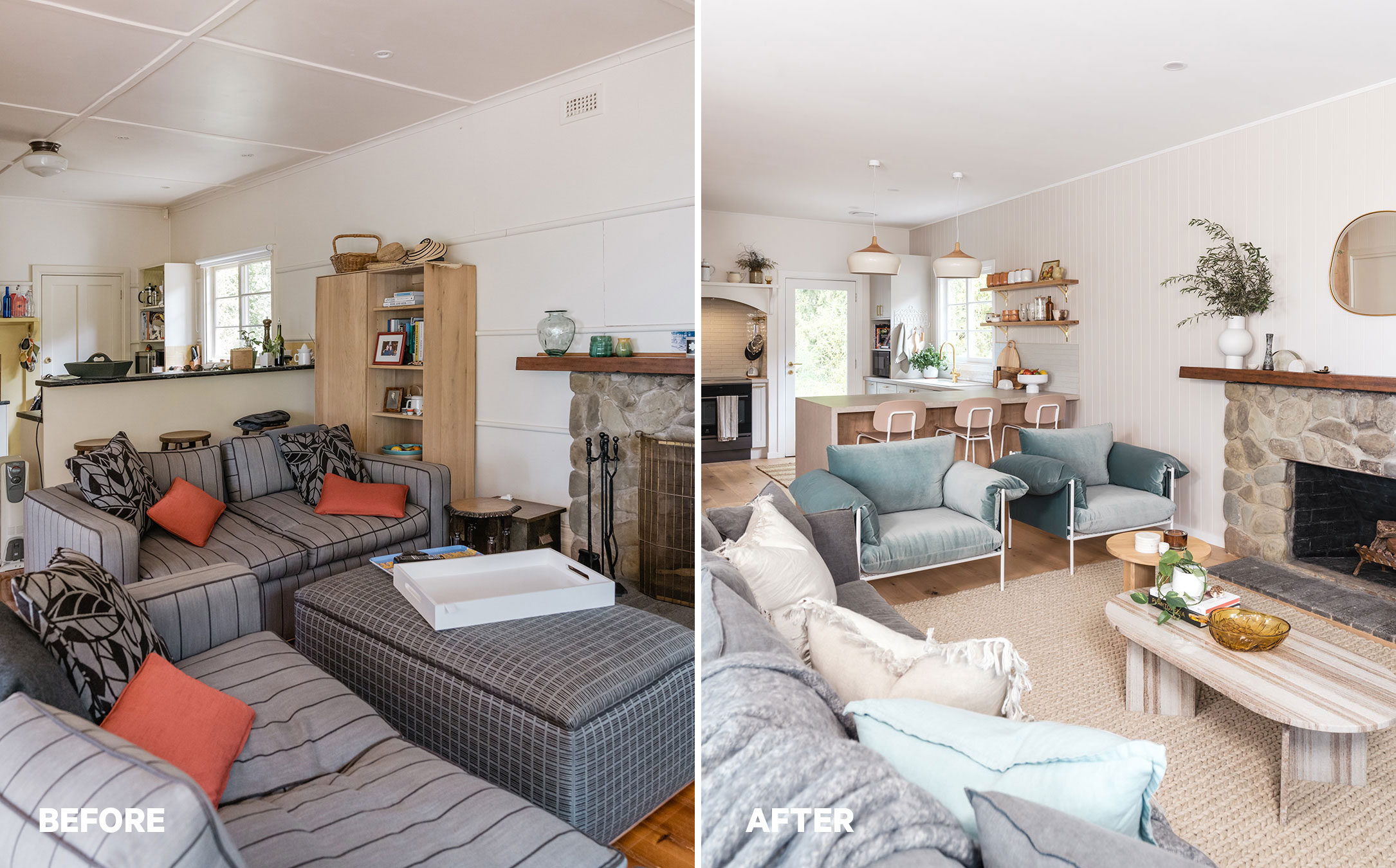 This living room was the space I was most excited to style. Previously there was a lovely energy and soul to this room but it was simply too cluttered and as furniture had been collected over time, the pieces were not cohesive and the scale was just all wrong. So we started again, with a similar layout, but made better choices when it come to the finishes.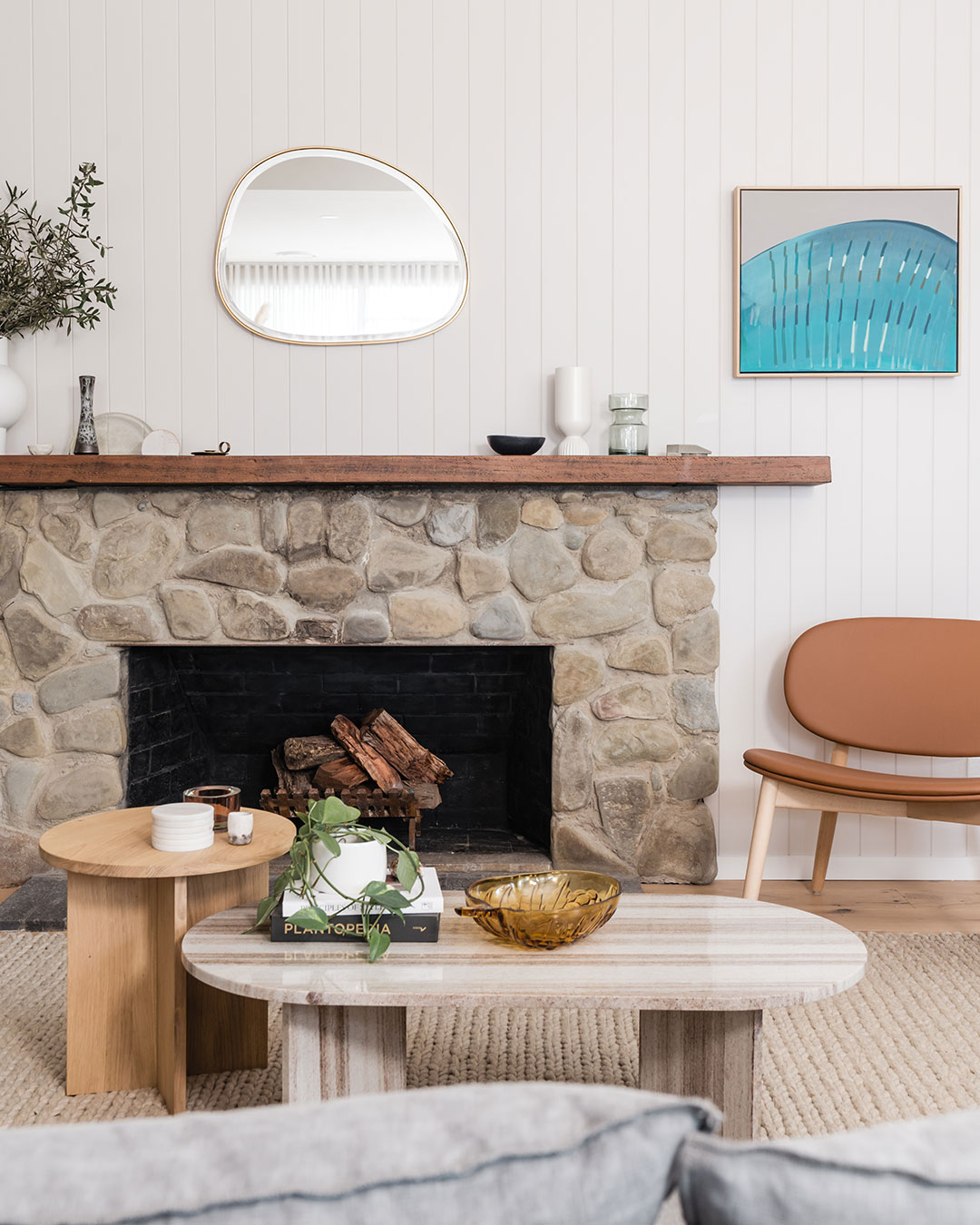 Get the Look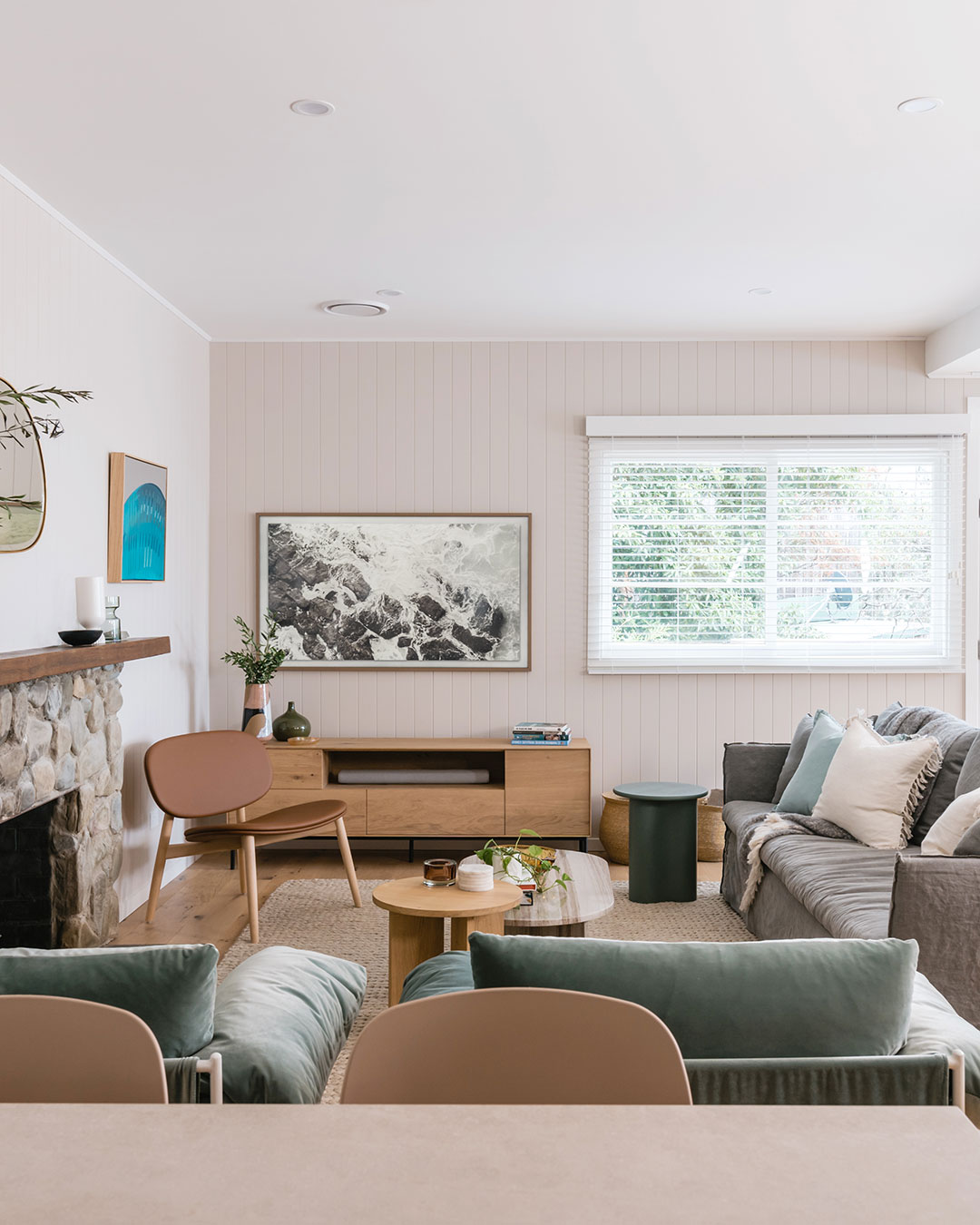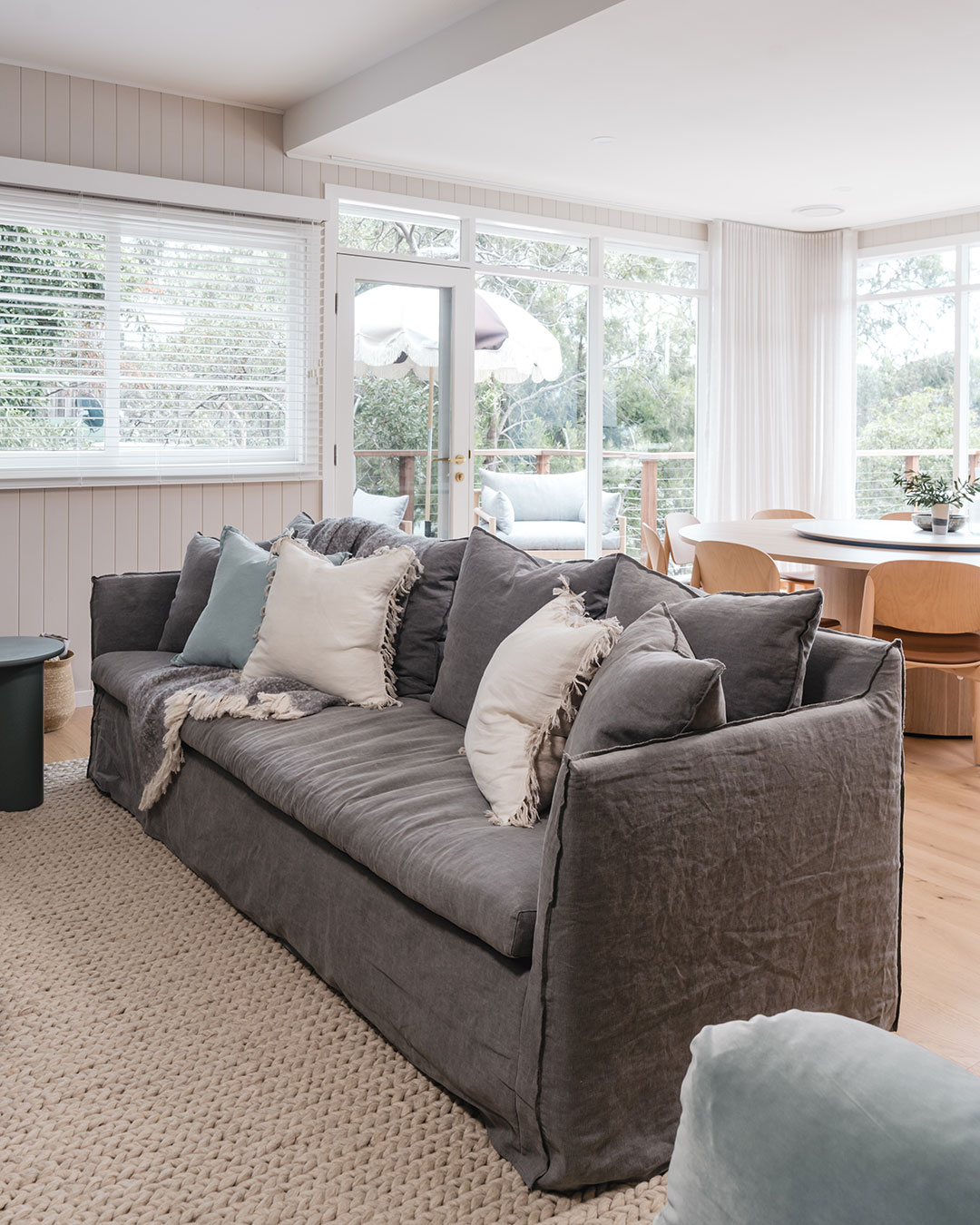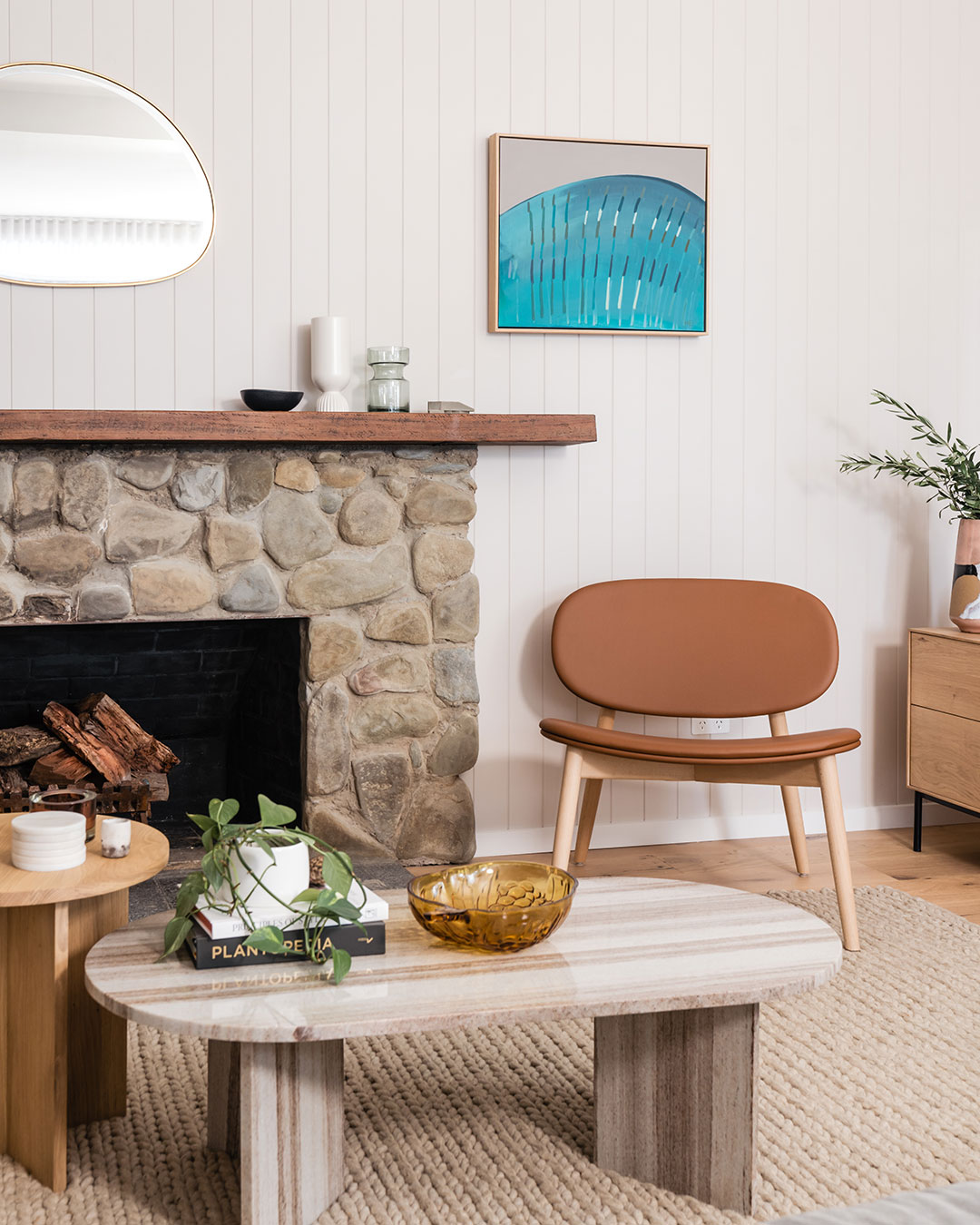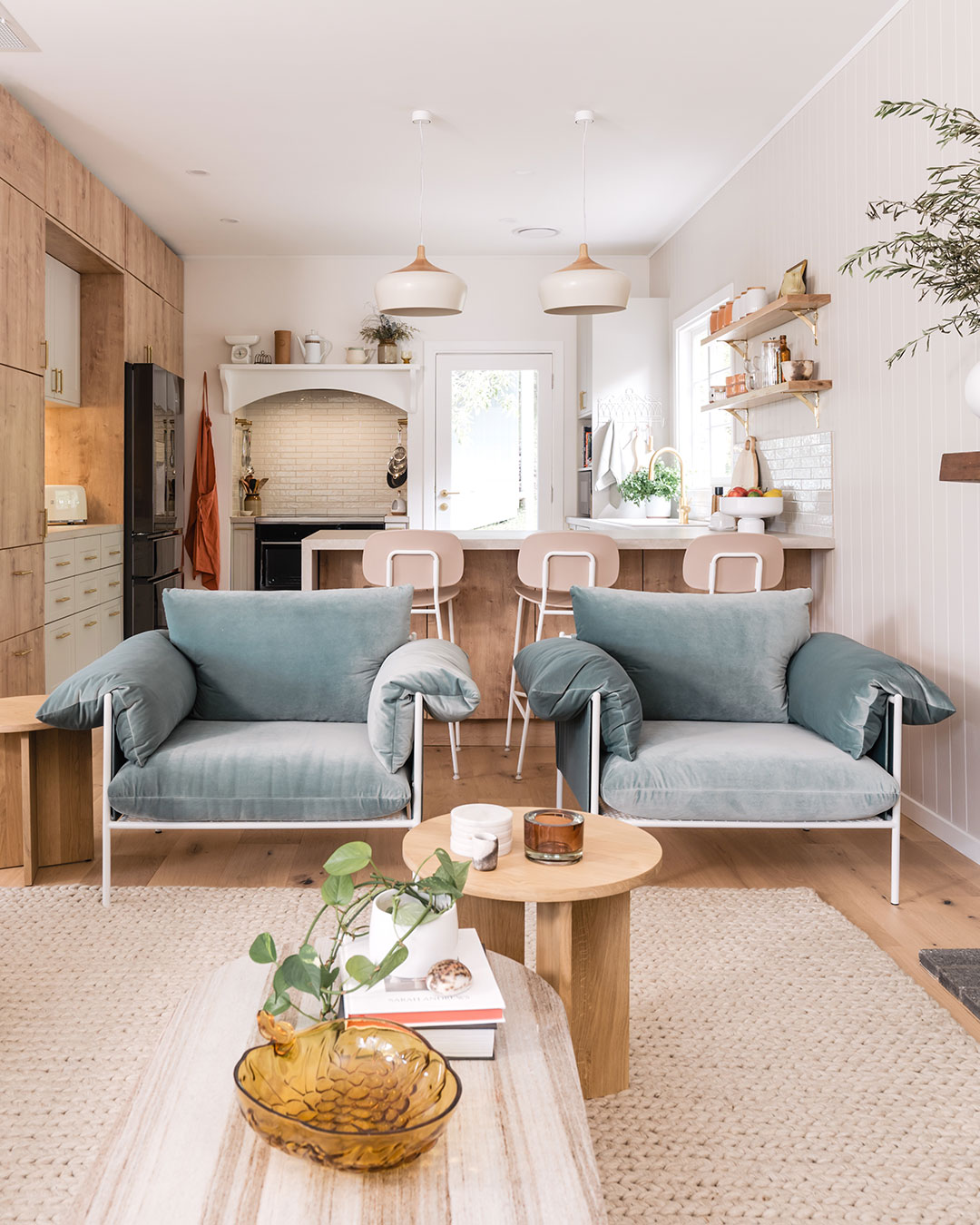 This living room needed to complement the open plan interiors of the dining room and kitchen, serving as the central hub for an energetic family. With a shared colour palette, each zone does have its own energy. The dining room is retrained and calm as you enter the house, the kitchen has a gravitational pull towards it whilst the living room is grounded and comfortable.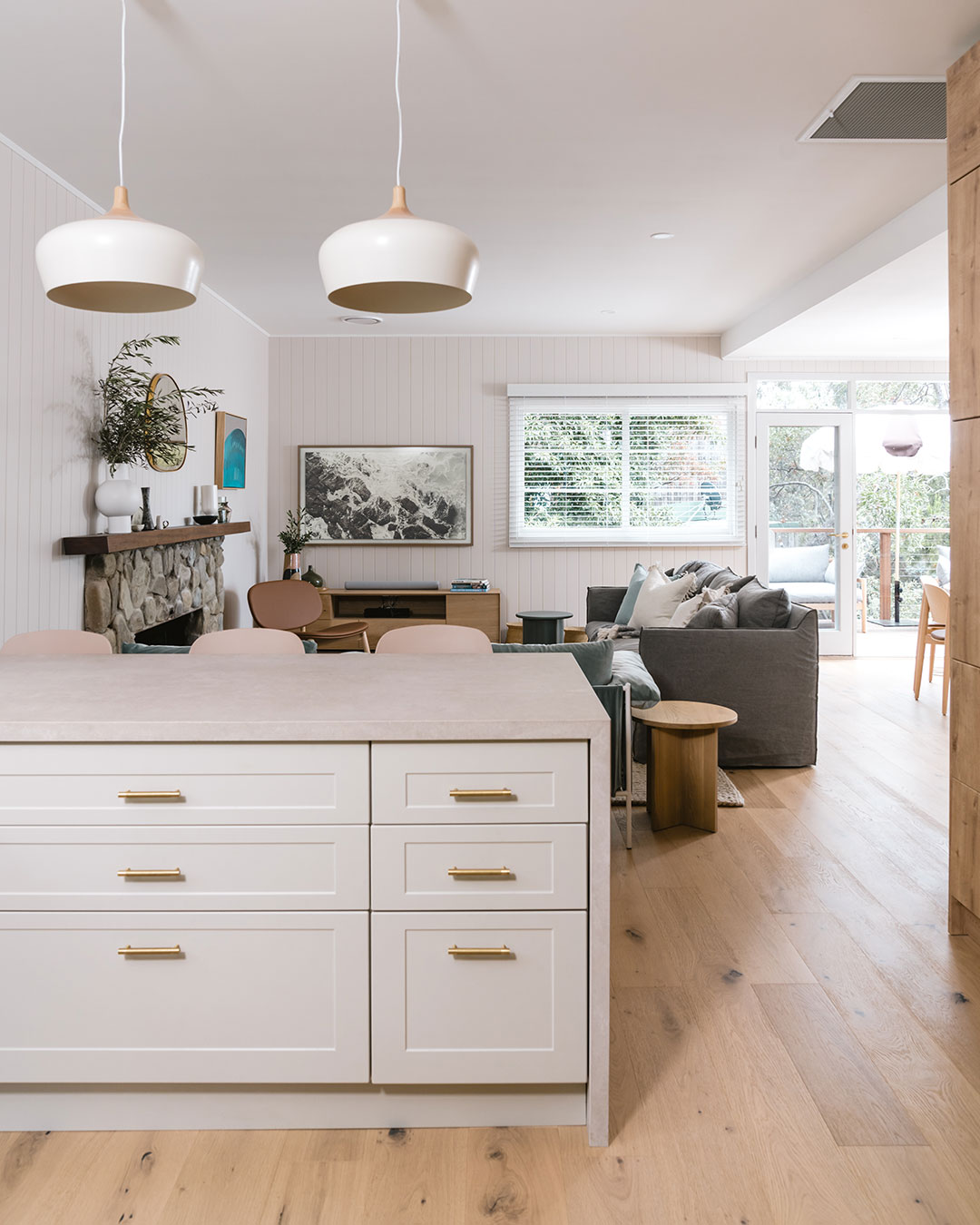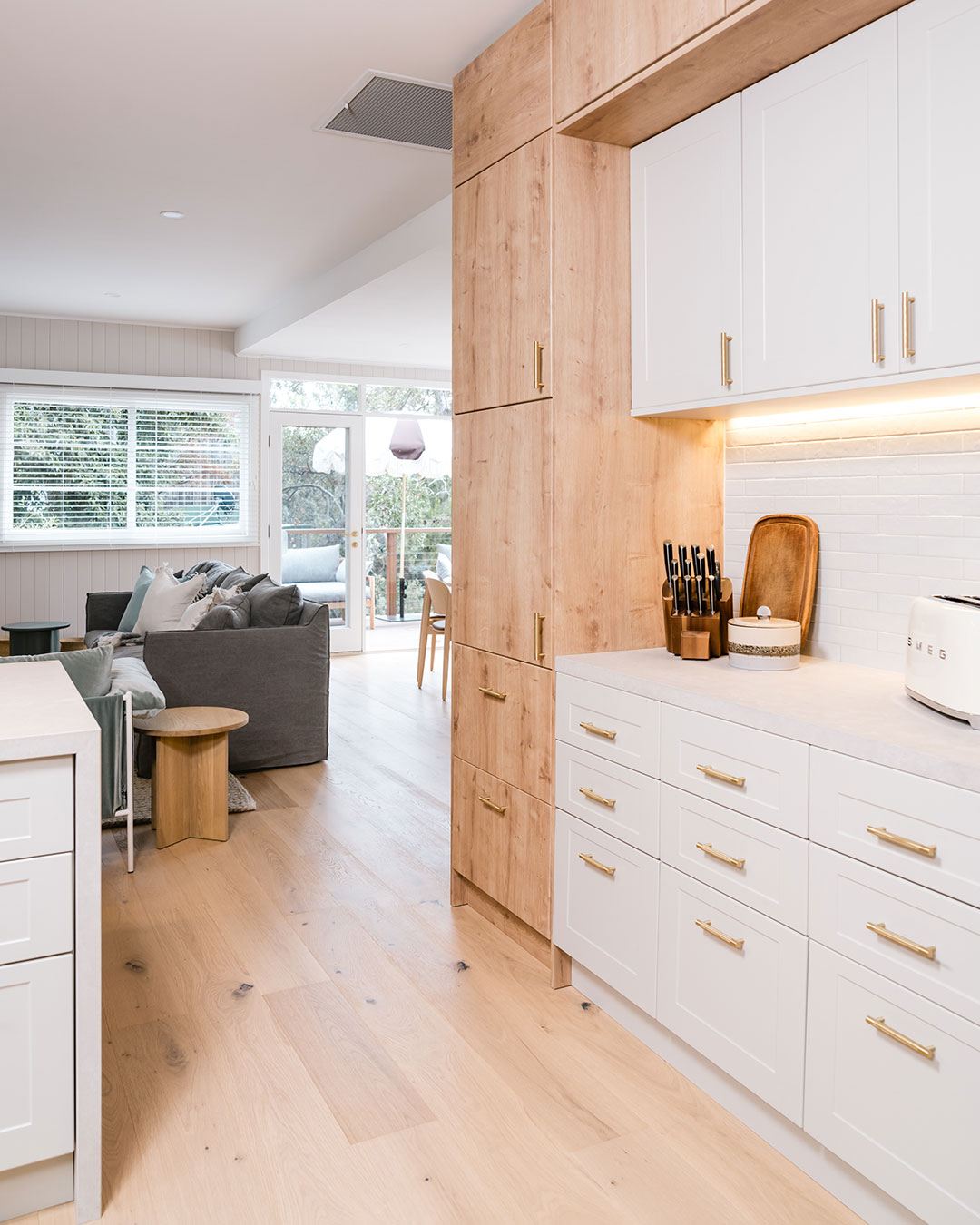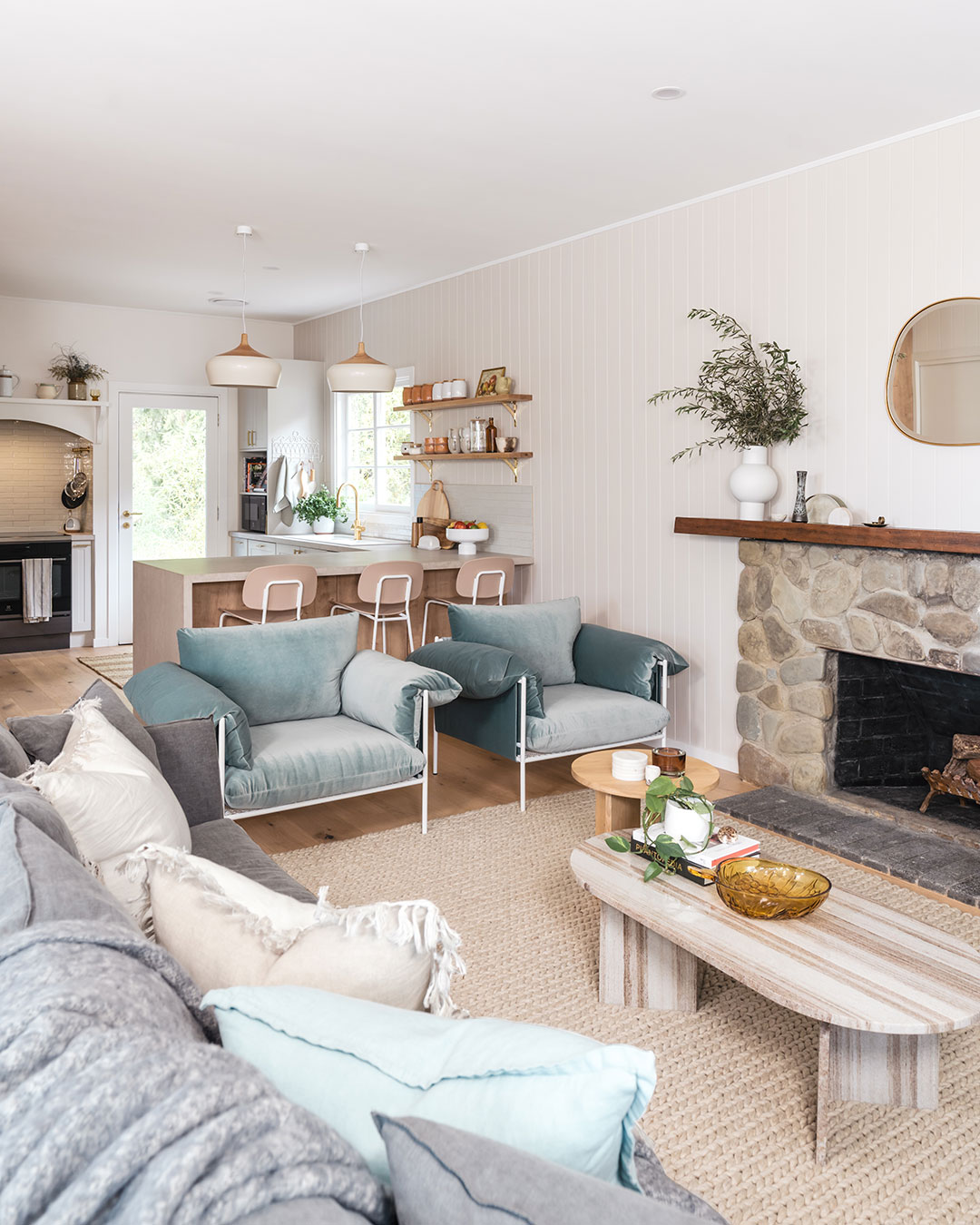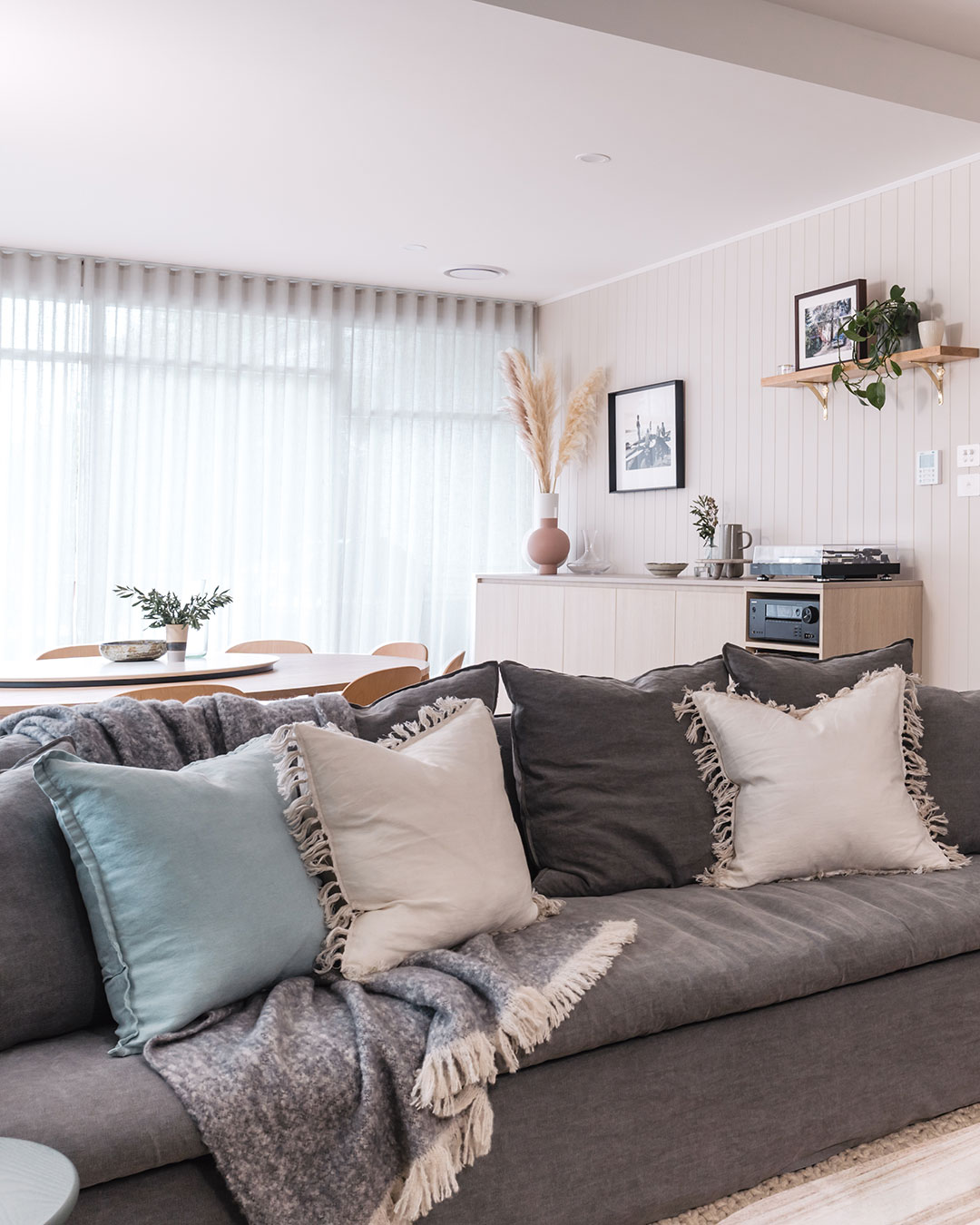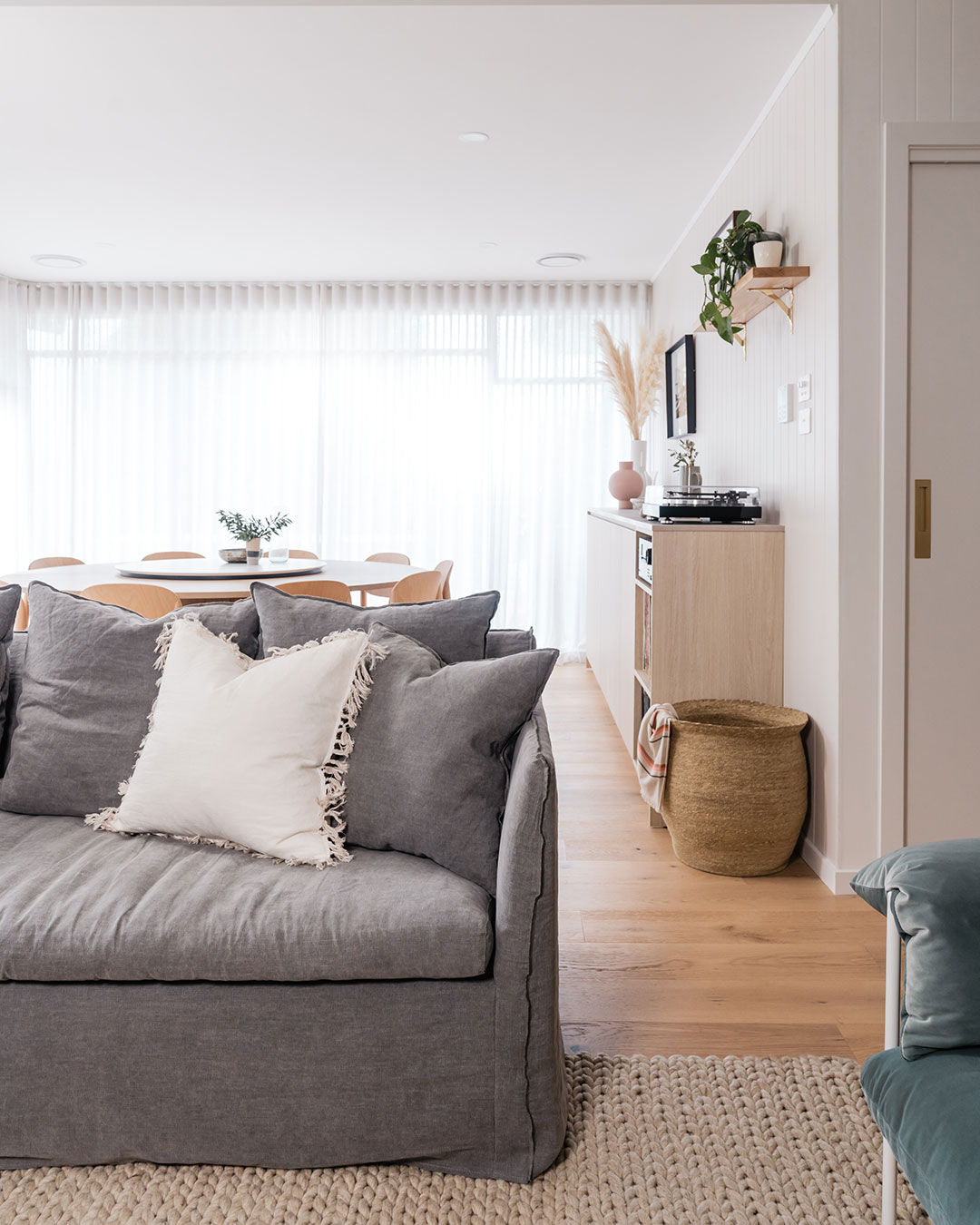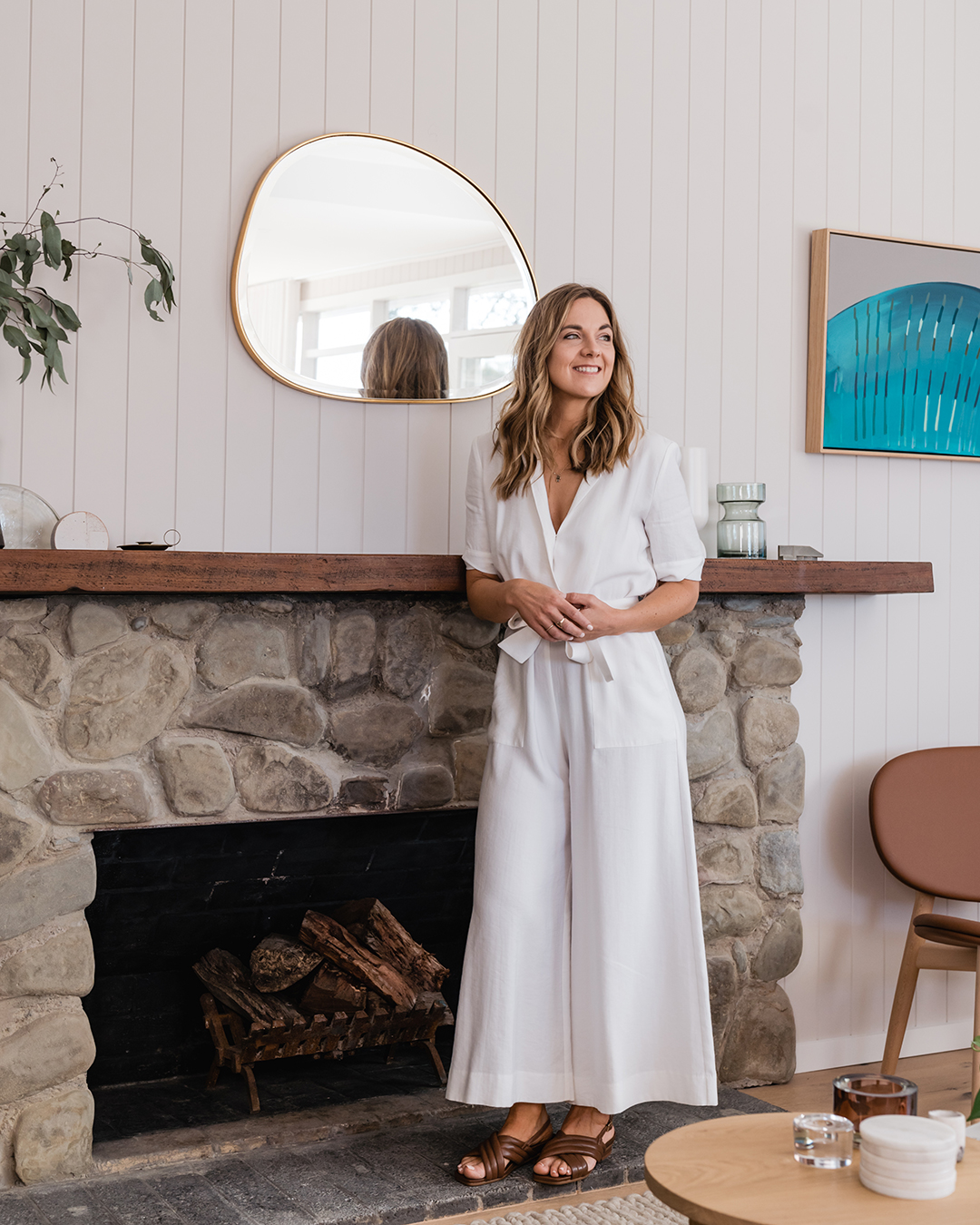 Reno Goals
Living Room Makeover | Episode 4
Design & Styling: Lucy Glade-Wright
Photography: Jonno Rodd
Location: Lorne, Victoria / Gadubanud land