It's Dining Room Makeover time! This week we start renovating the interiors of a 1930s weatherboard beach house in Lorne, along Victoria's Great Ocean Road. This home is much loved, but as with most loved homes they accumulate a lot of… stuff. This Dining Room needed not just a major declutter but also a new approach to the layout, storage and ultimately the future proofing of its foundations. We take you on the whole interior design journey from planning, inspiration, designing furniture, shopping, painting and decorating. Watch the full episode and find all the details of the products we used in this Dining Room Makeover below. Enjoy!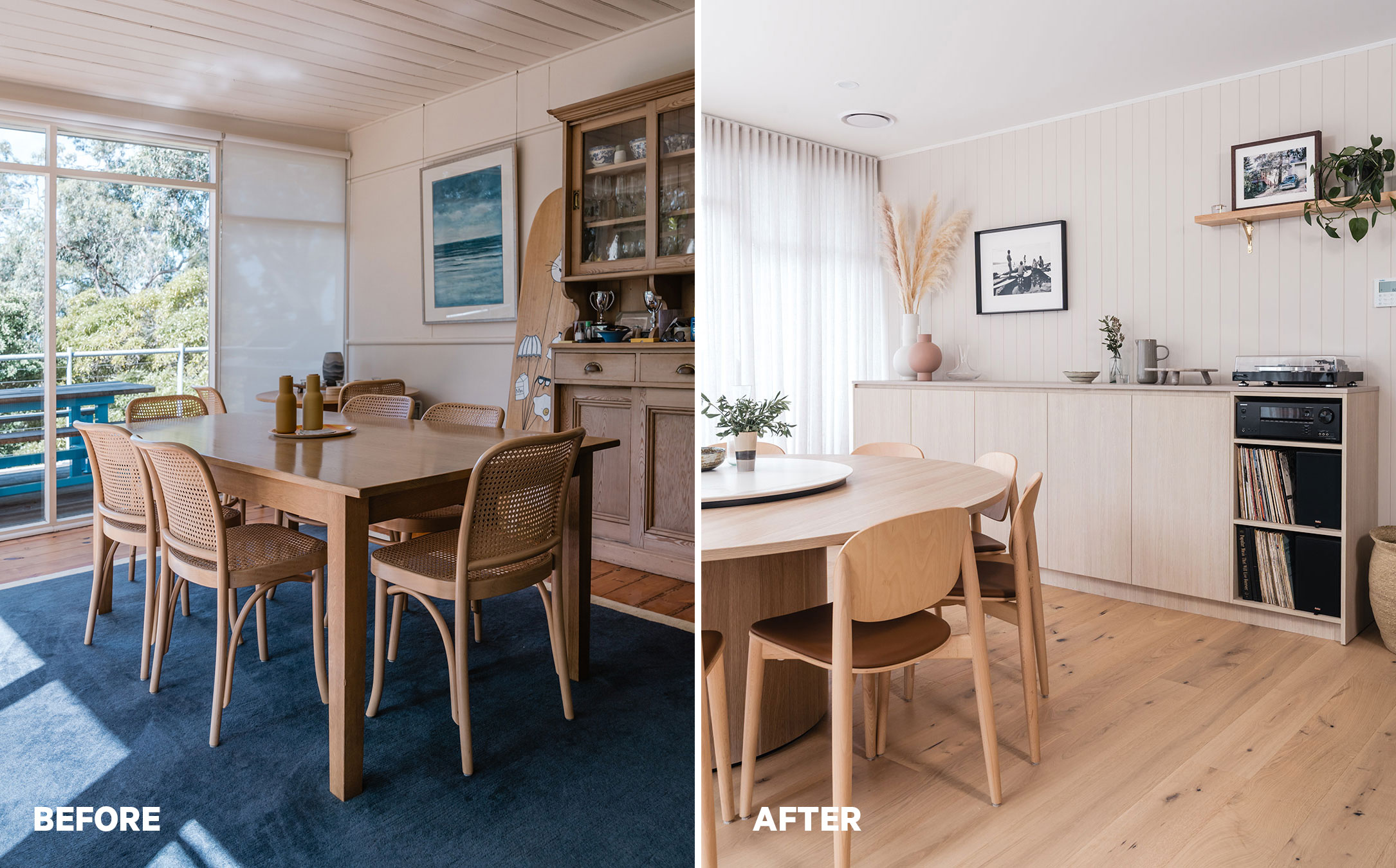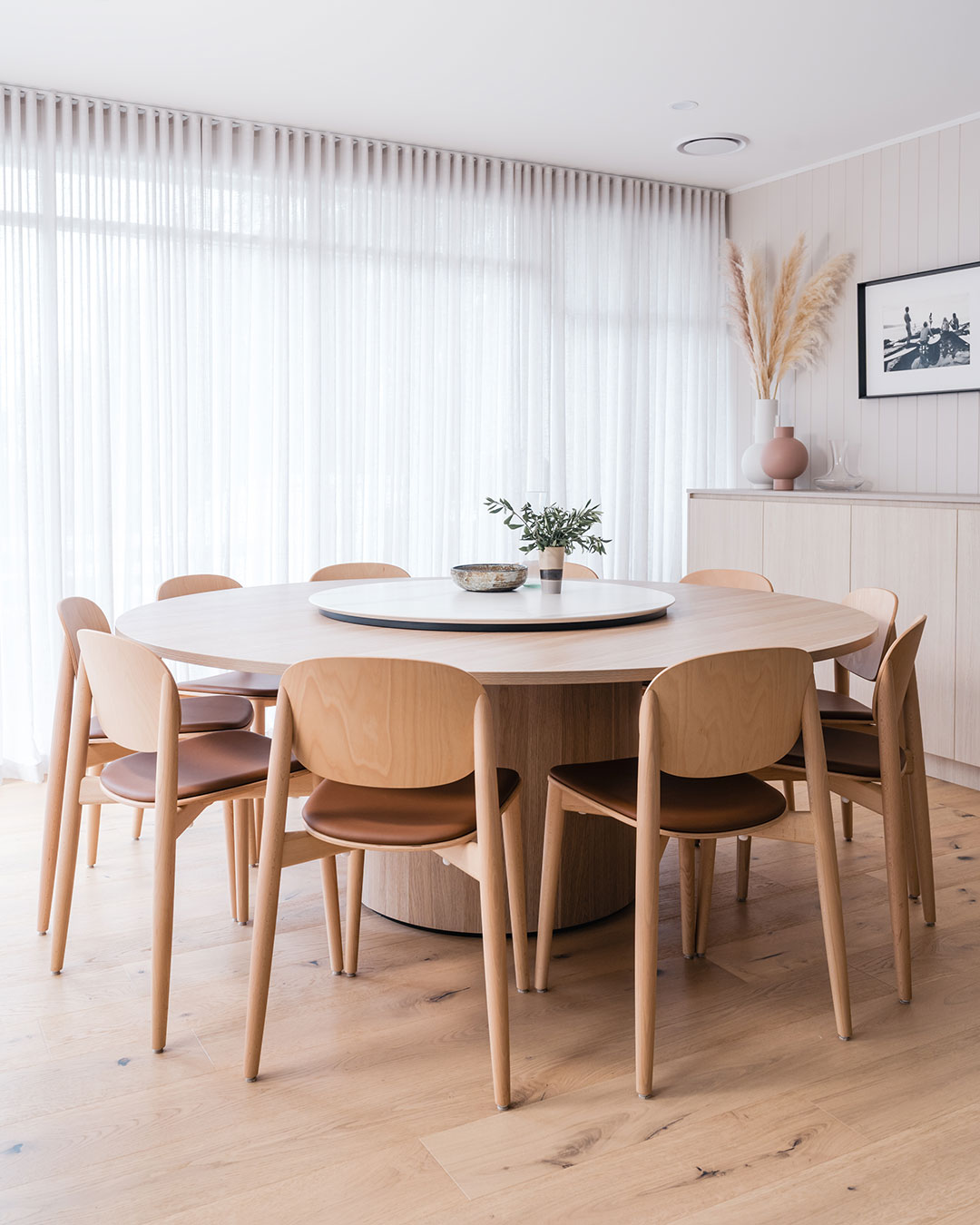 When it came to choosing the perfect neutral colour for our interiors we painted a lot of samples and test swatches. We decided eventually on Dulux Sago Wash & Wear Low Sheen. This warm neutral was very grounding and complemented both cool and warm tones really well. We paired Sago with Dulux Natural White Aquanamel Semi Gloss for all of the trims, windows and doors. Dulux Natural White is a fresh but warm and inviting white that worked perfectly both inside and out. I wanted something more tonal so I tinted the Dulux Ceiling White paint to Natural White Half for a warmer finish on the ceilings.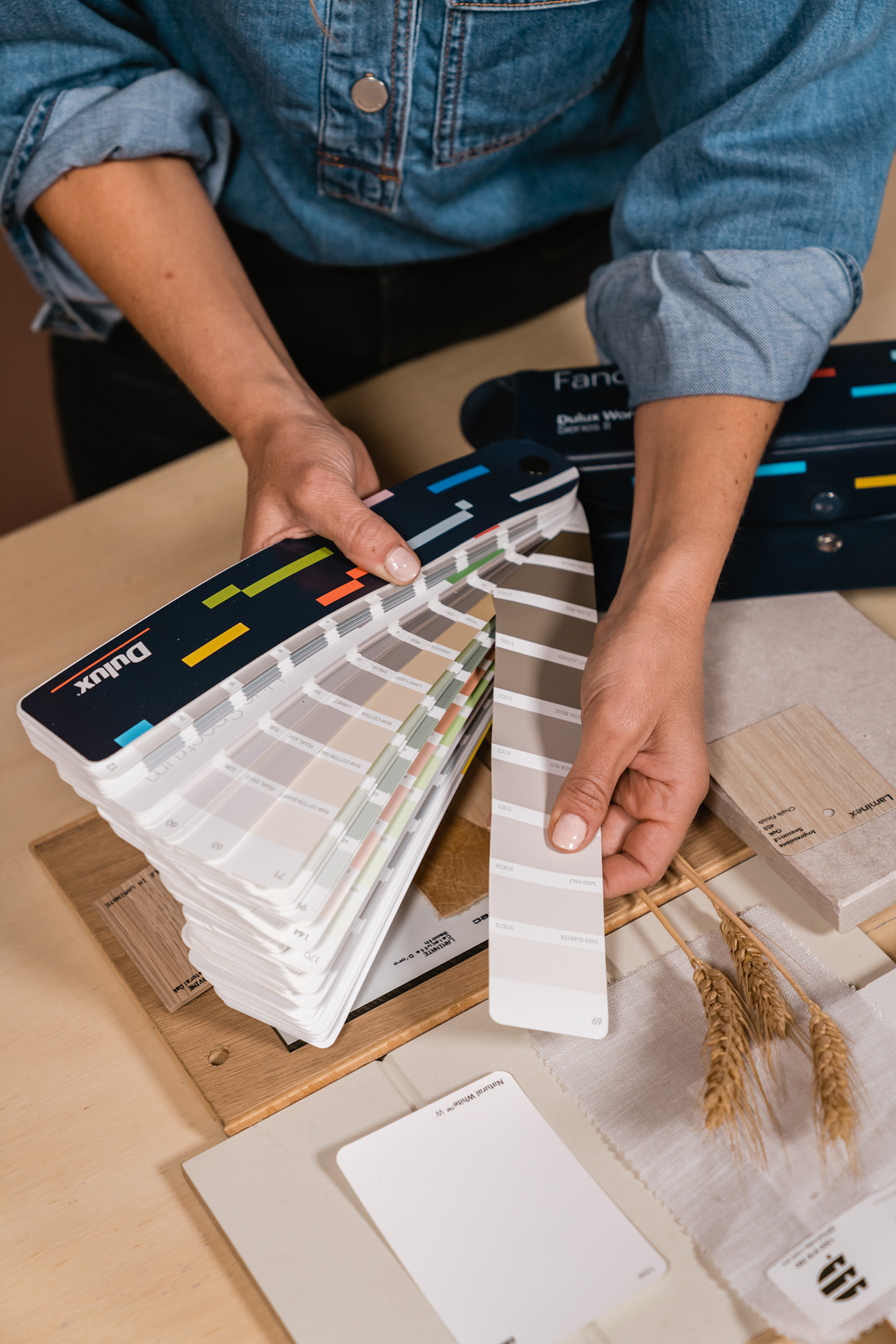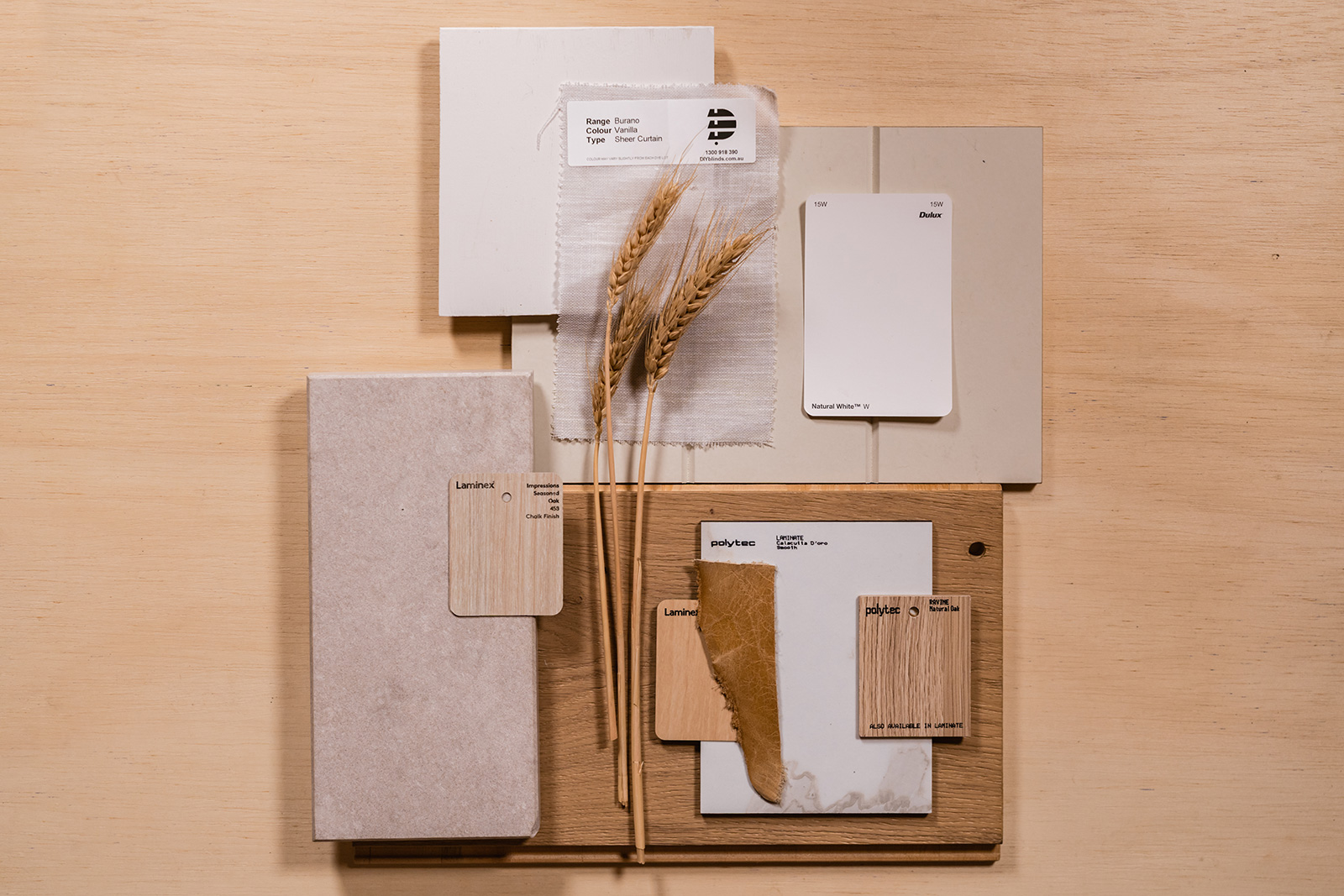 We got straight into the renovation by knocking it all down… well not all of it but the ceiling and walls had to go. We also wanted to improve the heating and cooling, so we added new insulation in order to make the home far more efficient. For the insulation we used Bradford Gold Hi-Performance Acoustic Ceiling Insulation and 2.5 Gold Wall Batts from CSR Bradford. The ceiling was finished with Gyprock Supaceil 10mm for a perfectly smooth ceiling – a vast improvement from the worn out exterior weatherboards that had been used inside originally. On the walls we introduced texture with Easycraft EasyVJ100 panels that ran vertically. For the trim we choose a minimal profile from Porta, White Pine Bevelled Architrave. Our must have tools included a Ryobi 18V ONE+ Reciprocating Saw to get rid of an unnecessary internal beam, the 6 port supercharger was used 24/7 and 18L wet and dry vacuum saw its fair share of mess.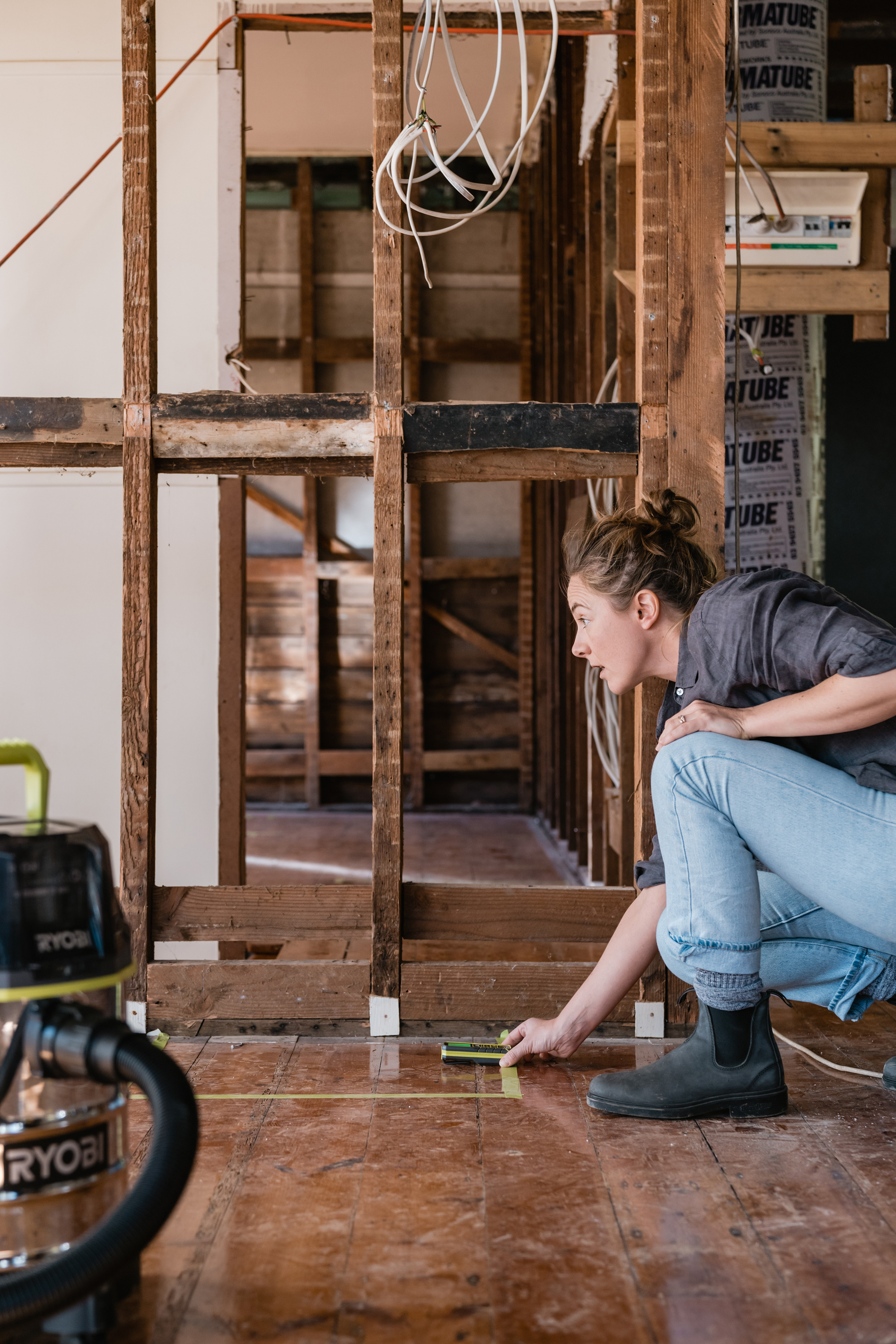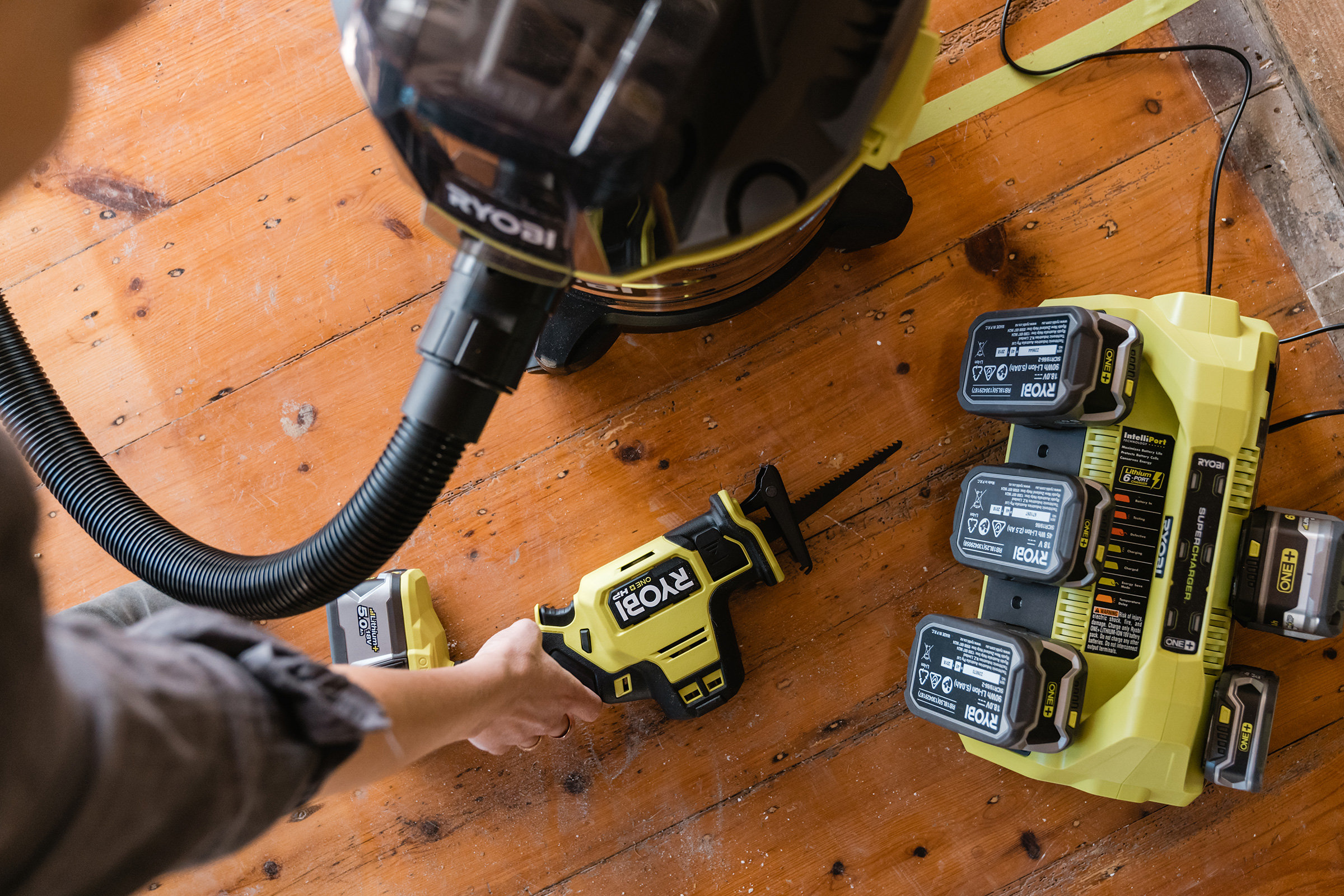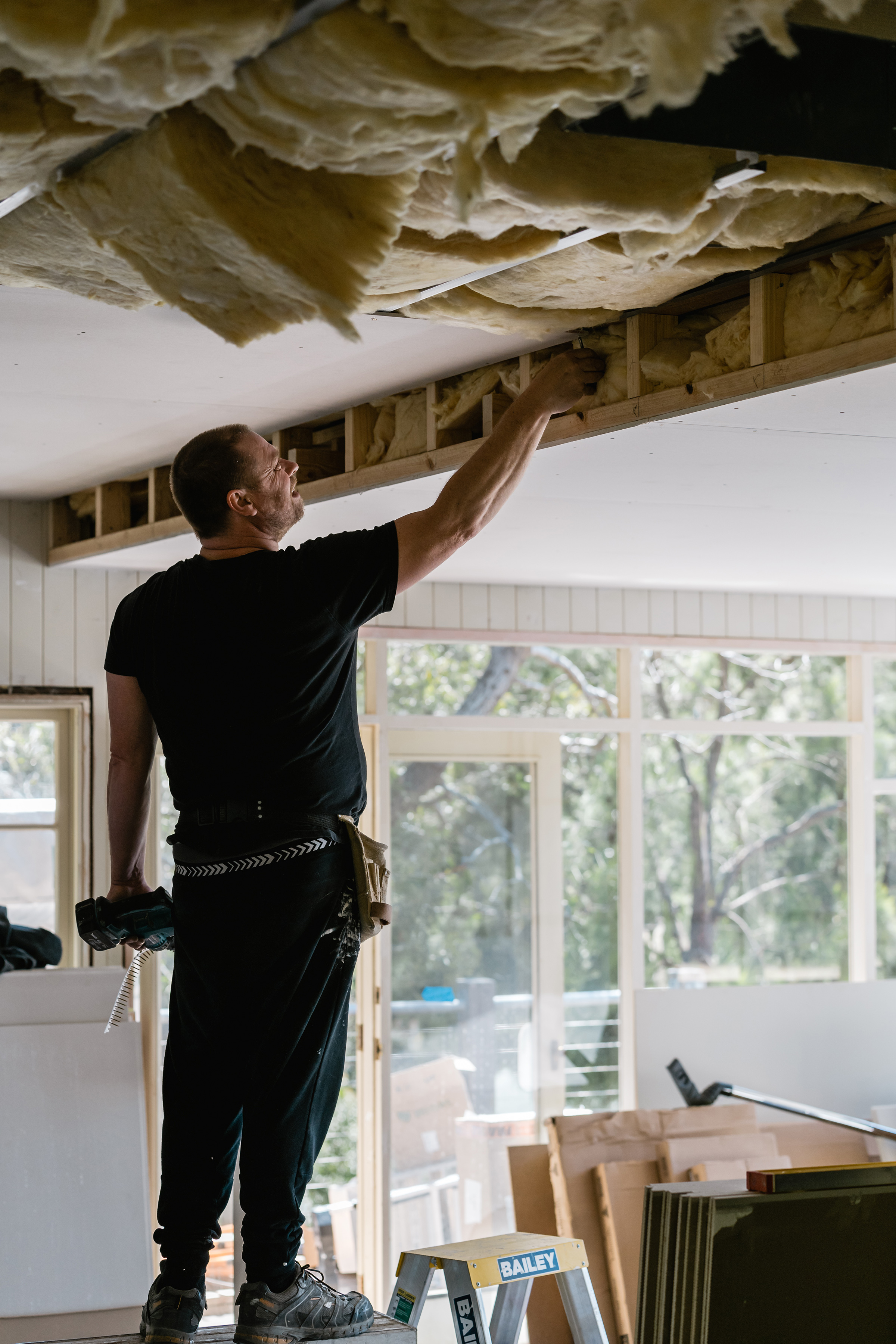 We upgraded the flooring to future proof the foundations of the home. We installed Precinct Oak floorboards in Bora from Carpet Court, a warm light timber finish in 190mm wide boards. Changing the floor was definitely a game changer in this renovation for a completely new look.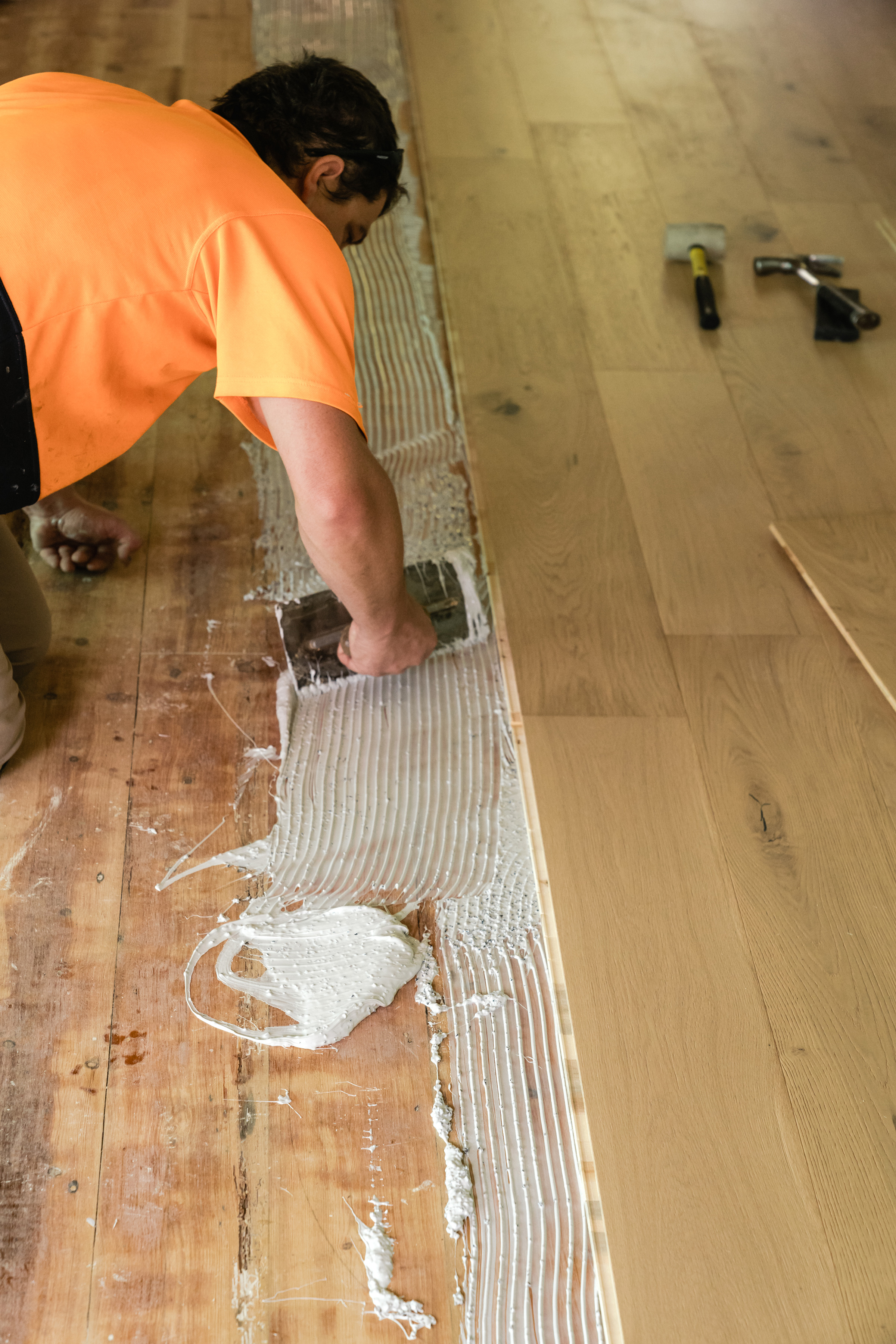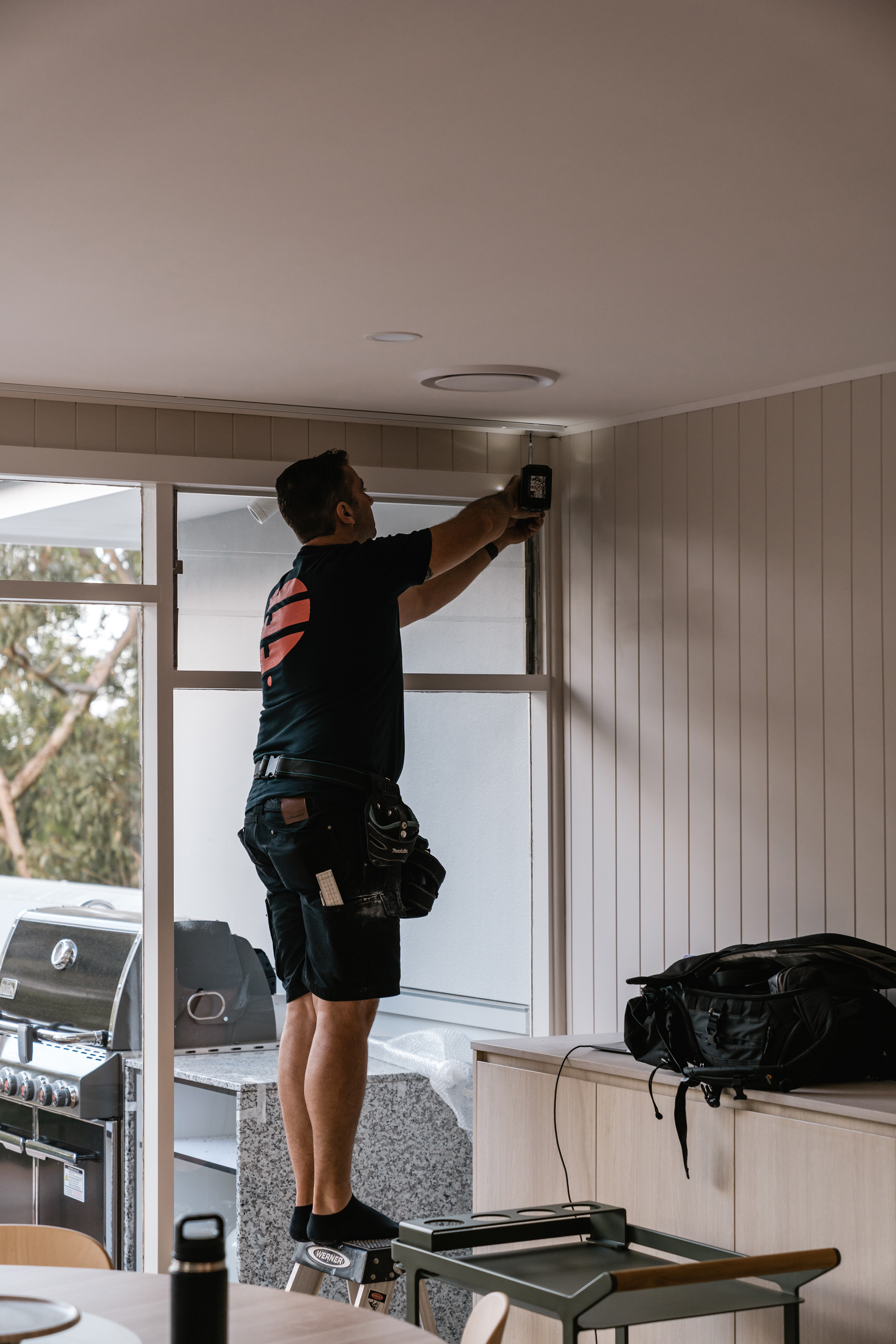 For our windows that boast a glorious ocean view we choose to bring in a curved curtain track from DIY Blinds with free flow designer curtains that would be able to move freely around the space as needed. We selected the Burano Vanilla Sheer fabric to complement the warm neutral interior. Door Hardware was selected in a Brushed Brass finish from Iver, we chose the Annecy lever.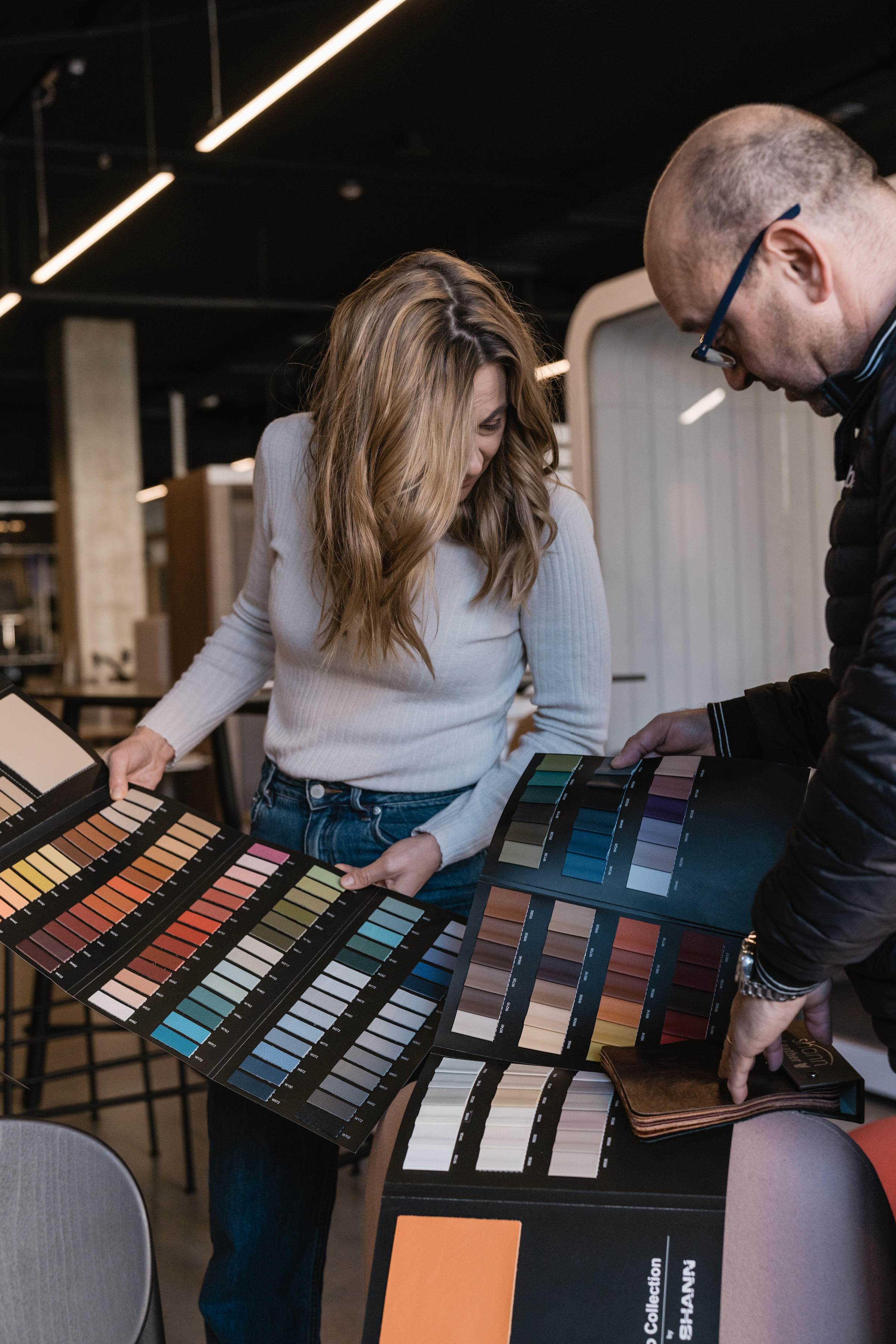 When it came to the interior design of the dining room, I wanted to simplify the space in order to focus your attention on the view. I wanted to create a central focal point in the room with a statement circular table. I customised the Drum table from Baseline Furniture to include a Lazy Susan or should I say a Lazy Lucy… This 1.8m table seats 10 comfortably with timber and leather Harmo Chairs from Baseline to match. Storage was a problem that needed to be solved, I designed a 3m wide buffet unit with Baseline Furniture to stretch the length of the back wall. Hidden drawers and open shelving provide ample storage for dining pieces, tableware as well as a record station. For the benchtop of this unit I incorporated Topus Concrete from Caesarstone to tie into the adjacent kitchen.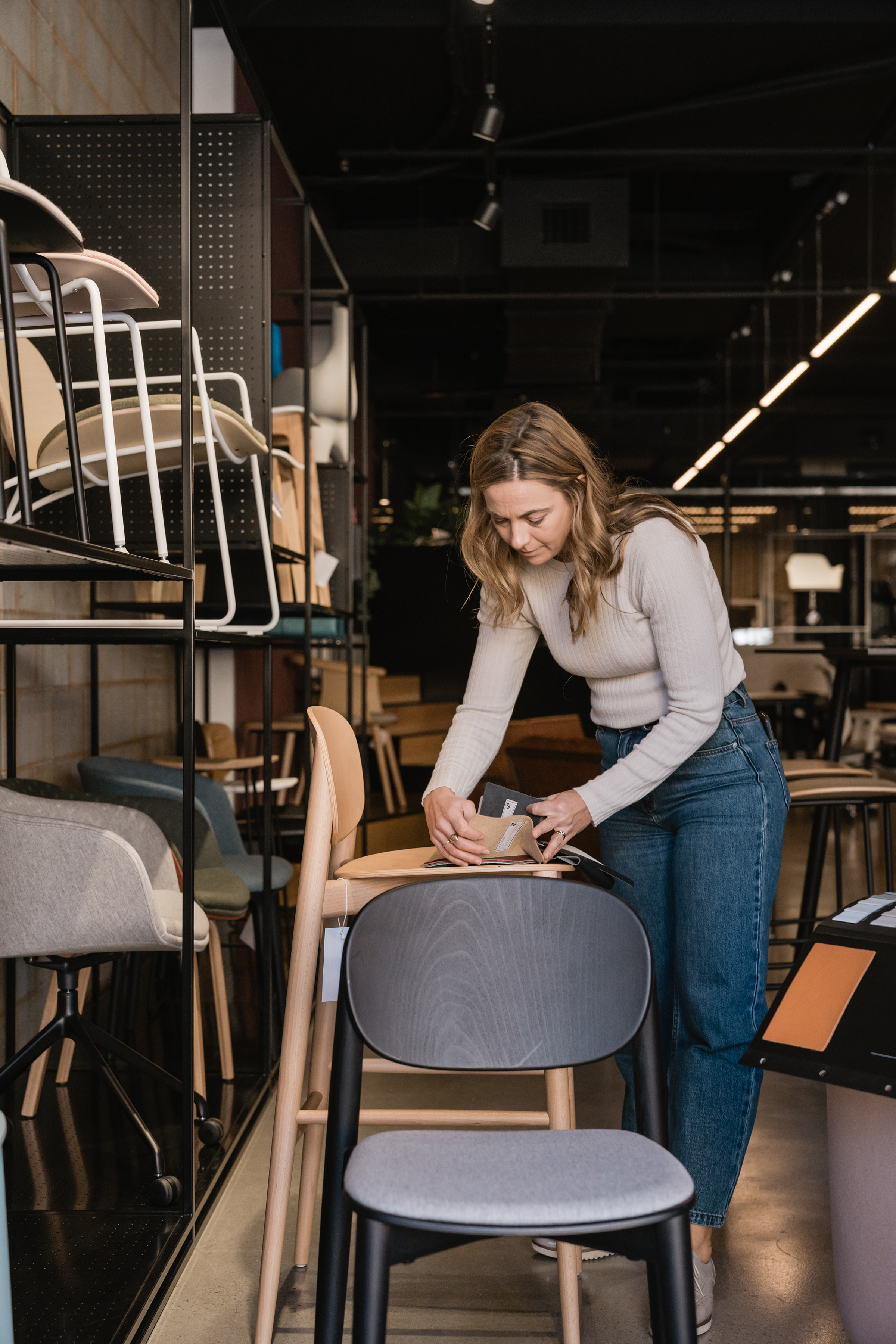 Decor was refined to a few key pieces, I integrated soft and fresh neutral tones to create an inviting and peaceful interior. Selected vases from House of Orange and Salt & Pepper, together with woven storage baskets and marble platter from Globewest adorned the buffet. For the artwork I wanted to reflect the history of the home, I retouched and printed an original slide of the house photographed in 1969. This was beautifully framed by Framing to A T alongside a photographic print by Australian photographer Rennie Ellis that was captured on Lorne Point in 1968.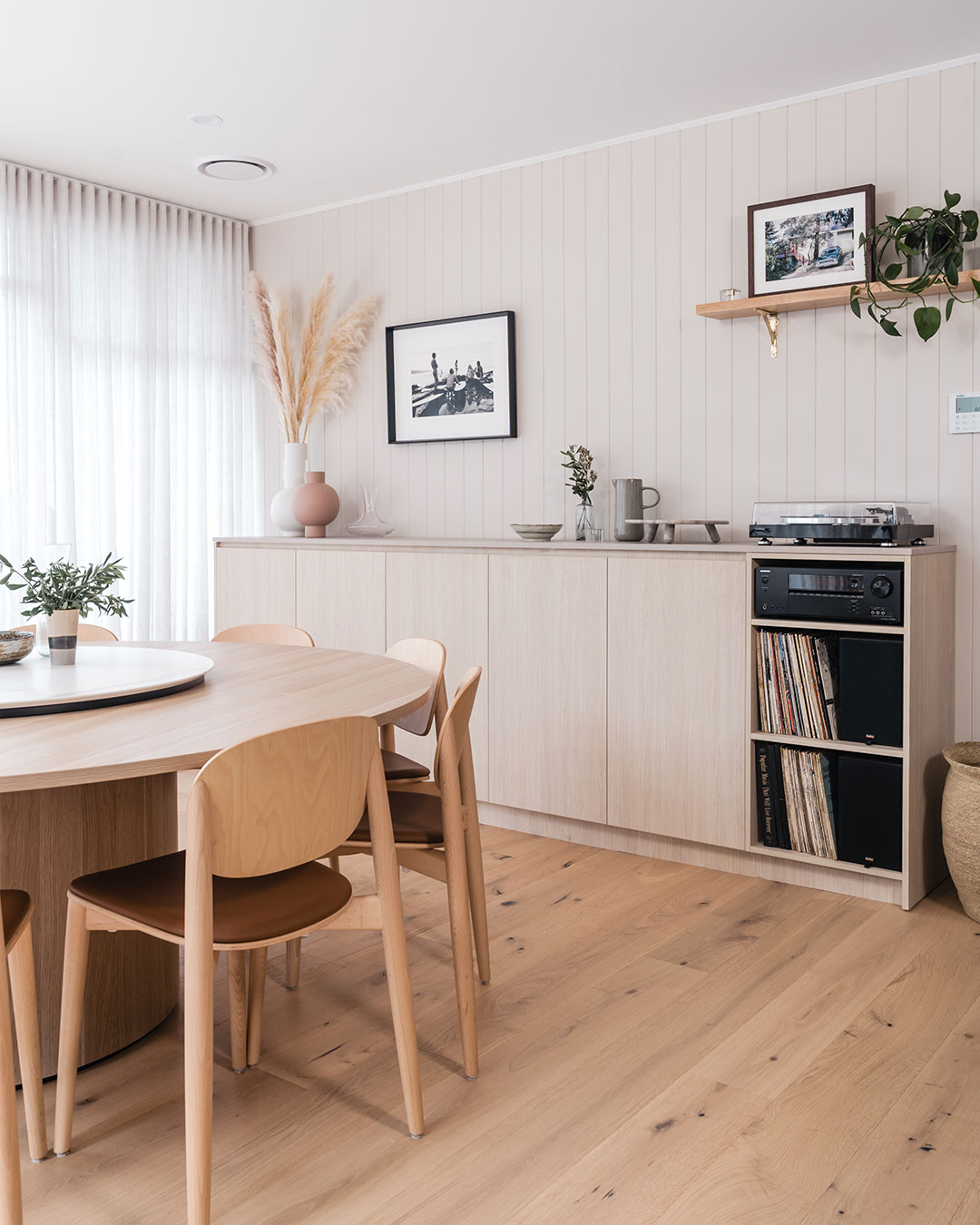 Get the Look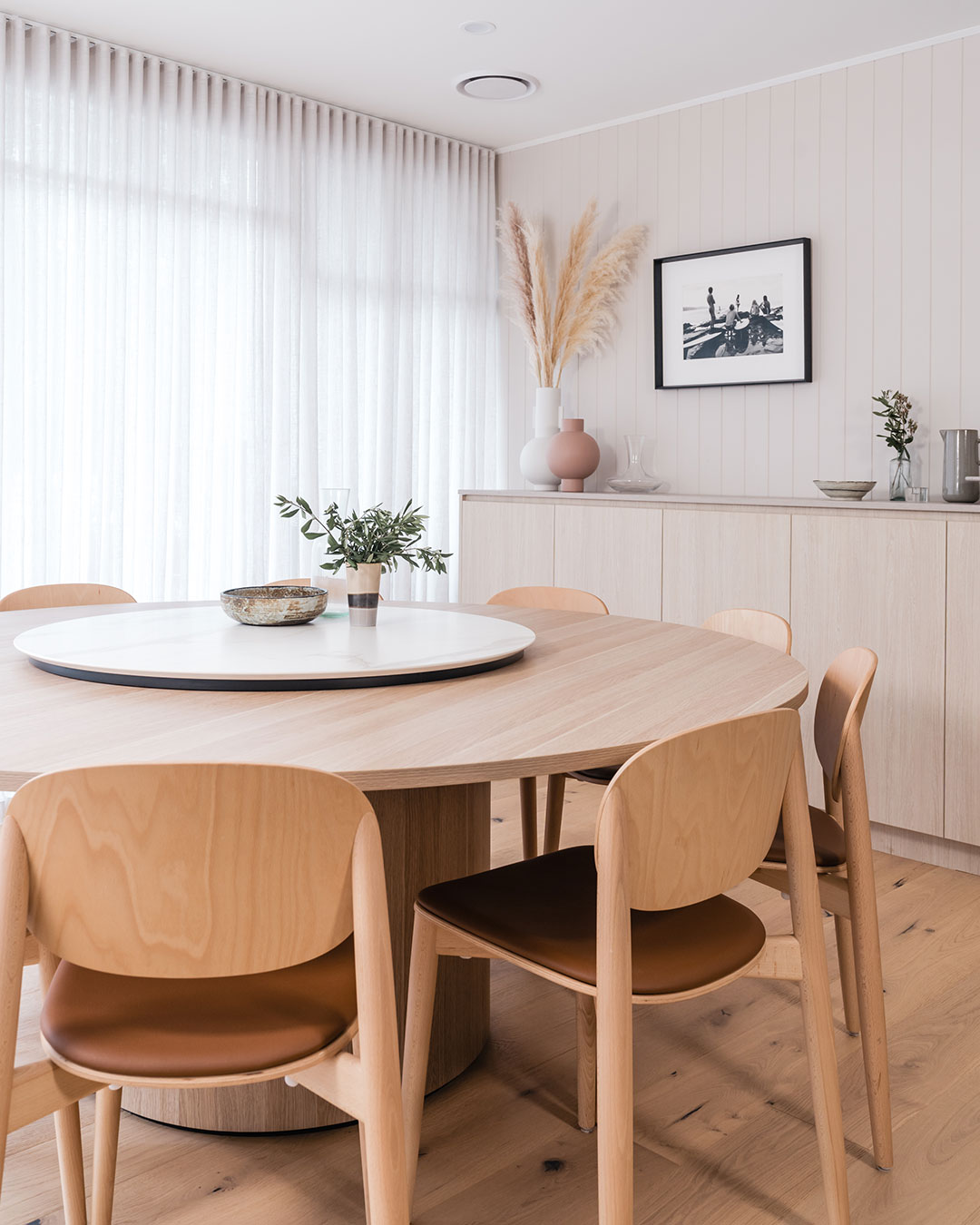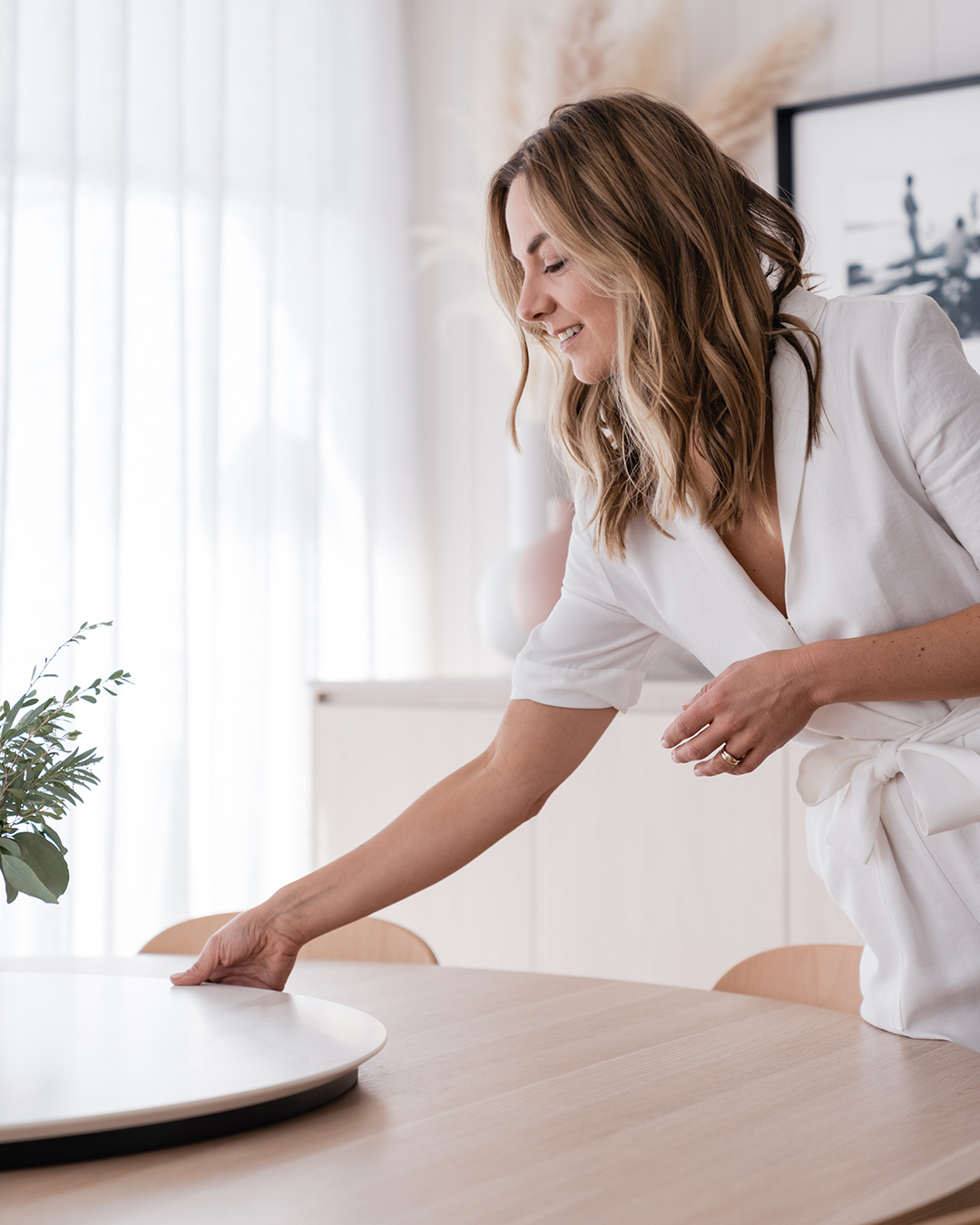 Dining Room Makeover
Design & Styling: Lucy Glade-Wright
Photography: Jonno Rodd
Location: Lorne, Victoria / Gadubanud land