Beautifully nestled in the middle of a bull paddock in Nundle, around 50mins south east of Tamworth, the Upside Down Akubra House designed by Alexander Symes Architect is an off-grid home inspired by the iconic Australian Akubra hat. With the goal of capitalising on an amazing 360 vista atop a gently sloping hill, the challenge was to create a low energy, thermally comfortable home that celebrated views all around. See for yourself and have a quick tour of this amazing home!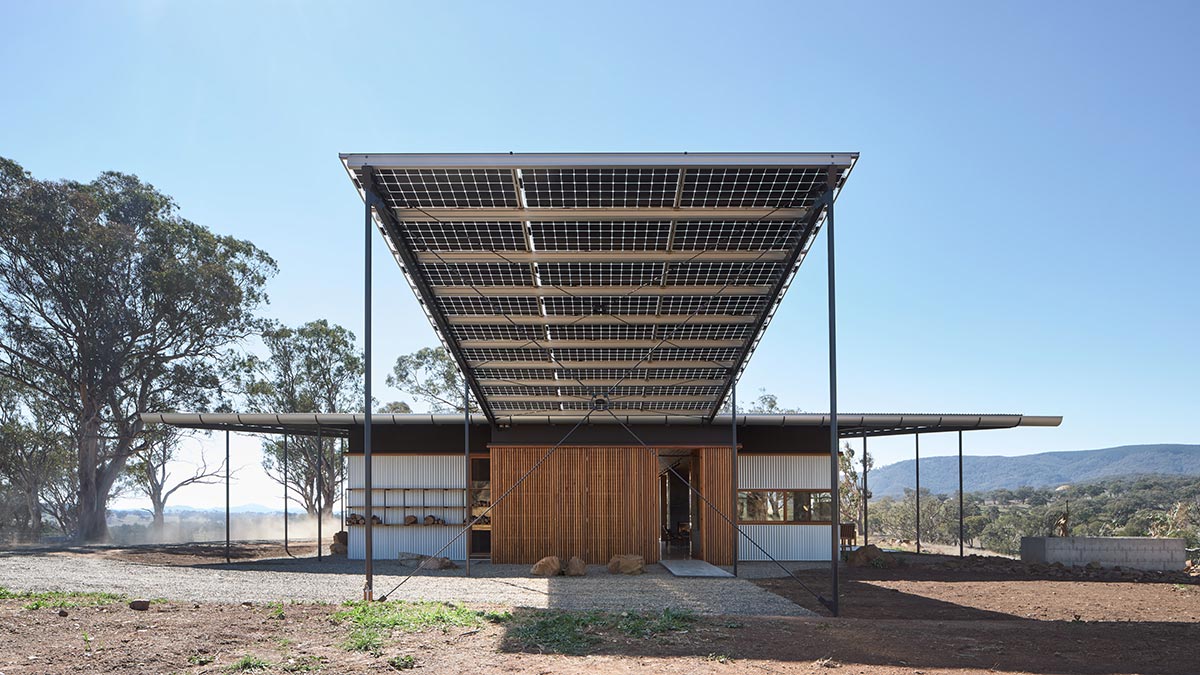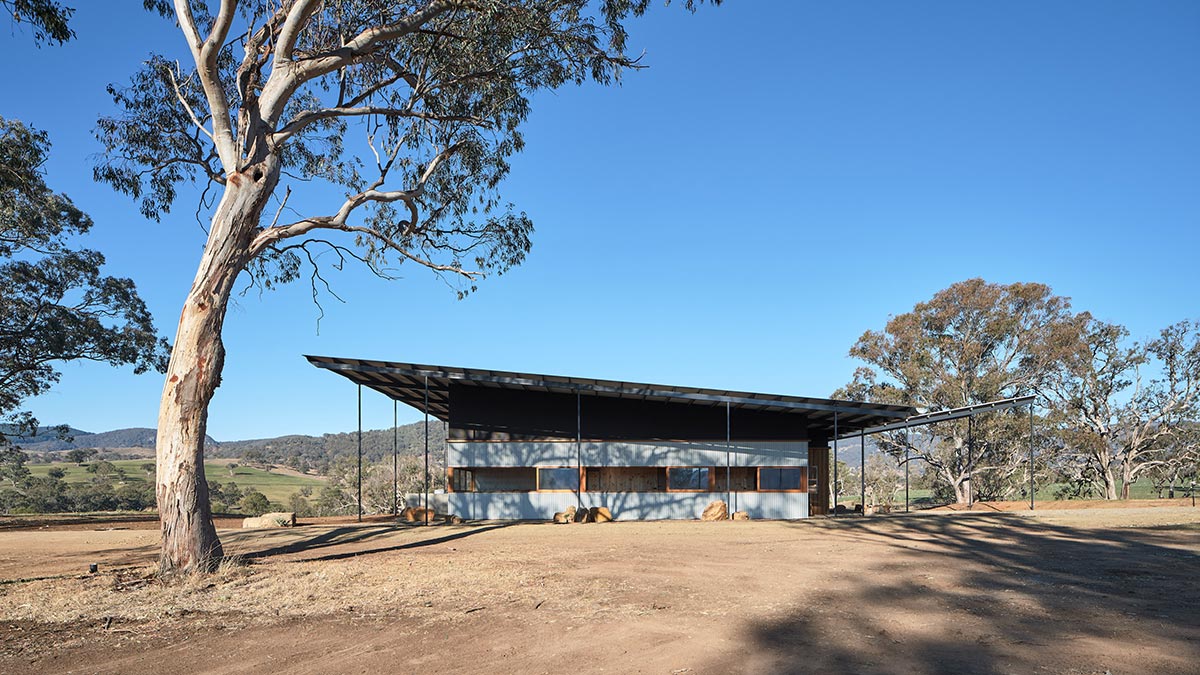 The clients were particular on the vistas they wanted to appreciate from their new home: "yella-rock" to the south, "hanging-rock" to the east, a unique vista north through the grove of native trees and a vista west, over the dusty bull paddocks to the rolling hills beyond.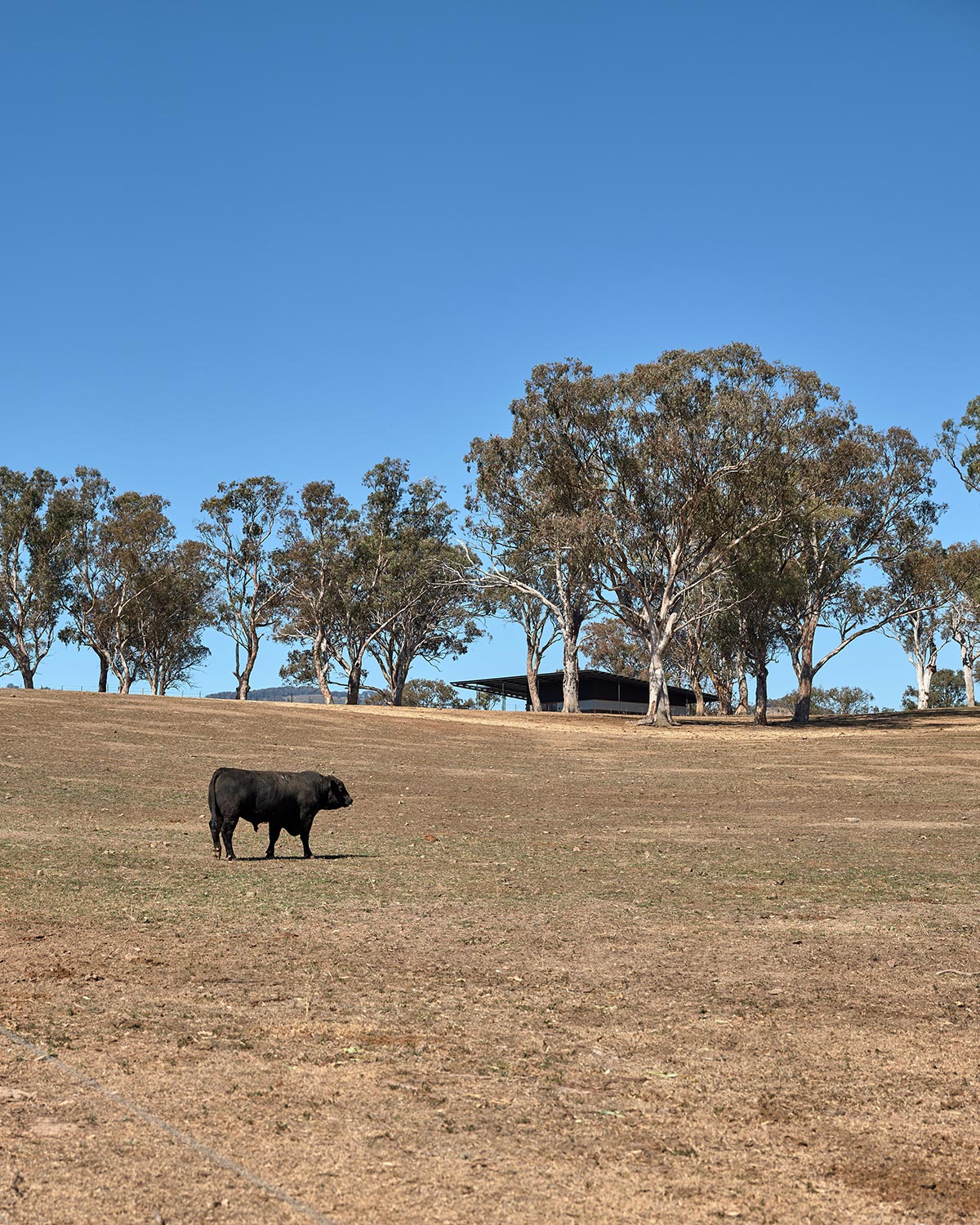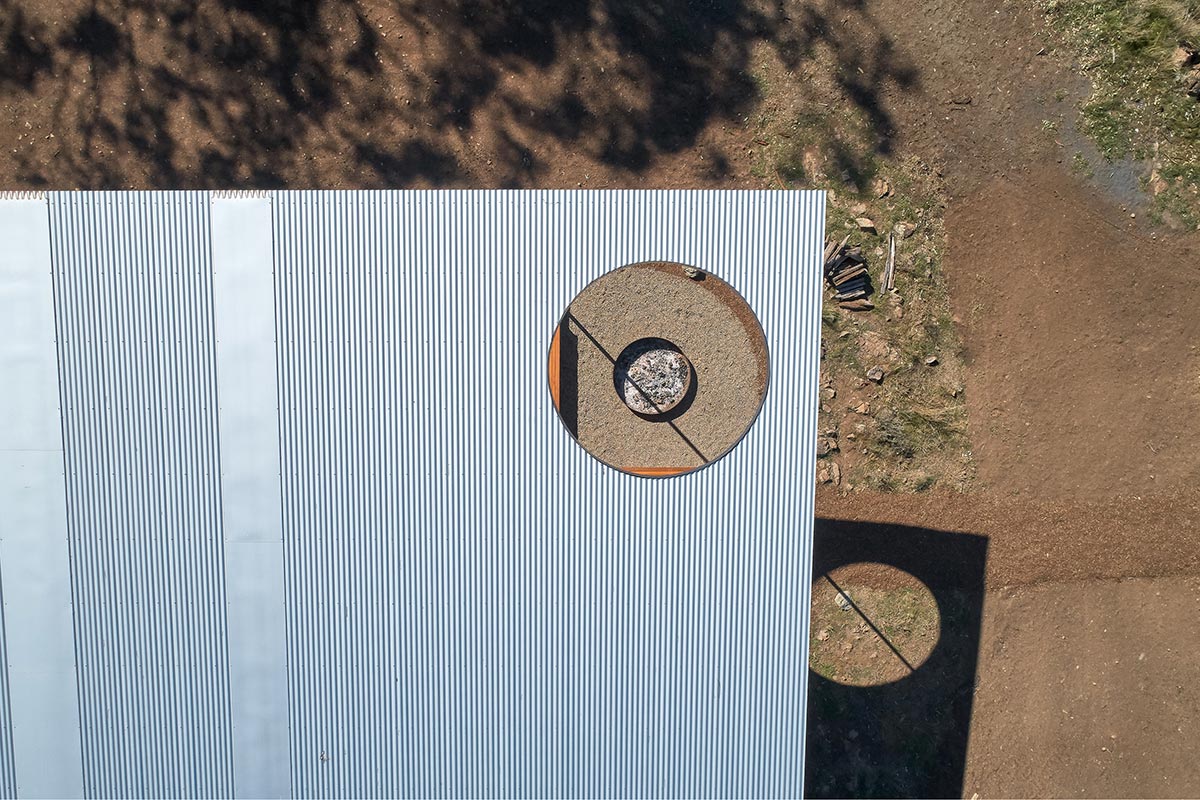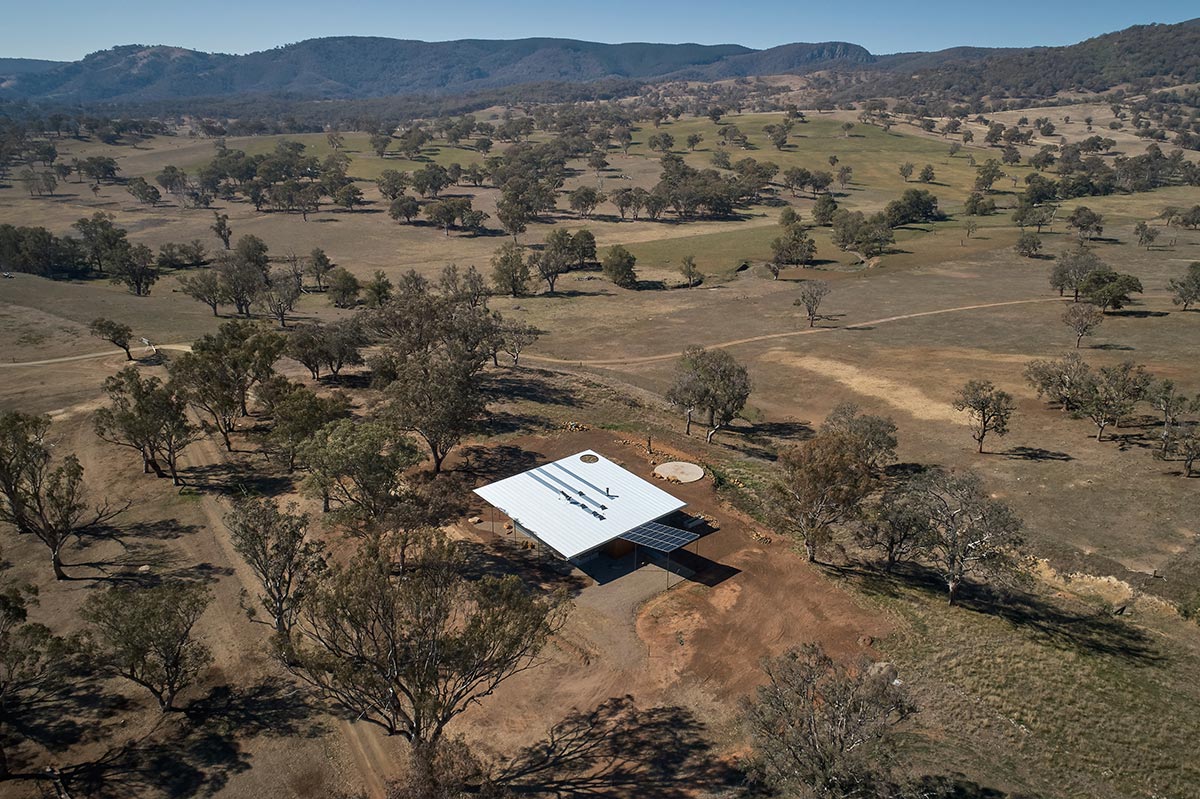 "The station manager was curiously watching on, wondering what this city-slicker Architect was going to do, when I asked him for his Akubra hat. Placing it upside down, I started to explain the concept of the "upside down Akubra house". The idea being, a single large scale roof form, much like the brim of the Akubra hat, overhanging the house below. The roof would block out all the summer sun, yet allow in the winter sun to warm the central thermal mass that would form the spine of the home as well as catching rainwater to run the house, all with a functional home underneath celebrating views in every direction." – Alexander Symes Architect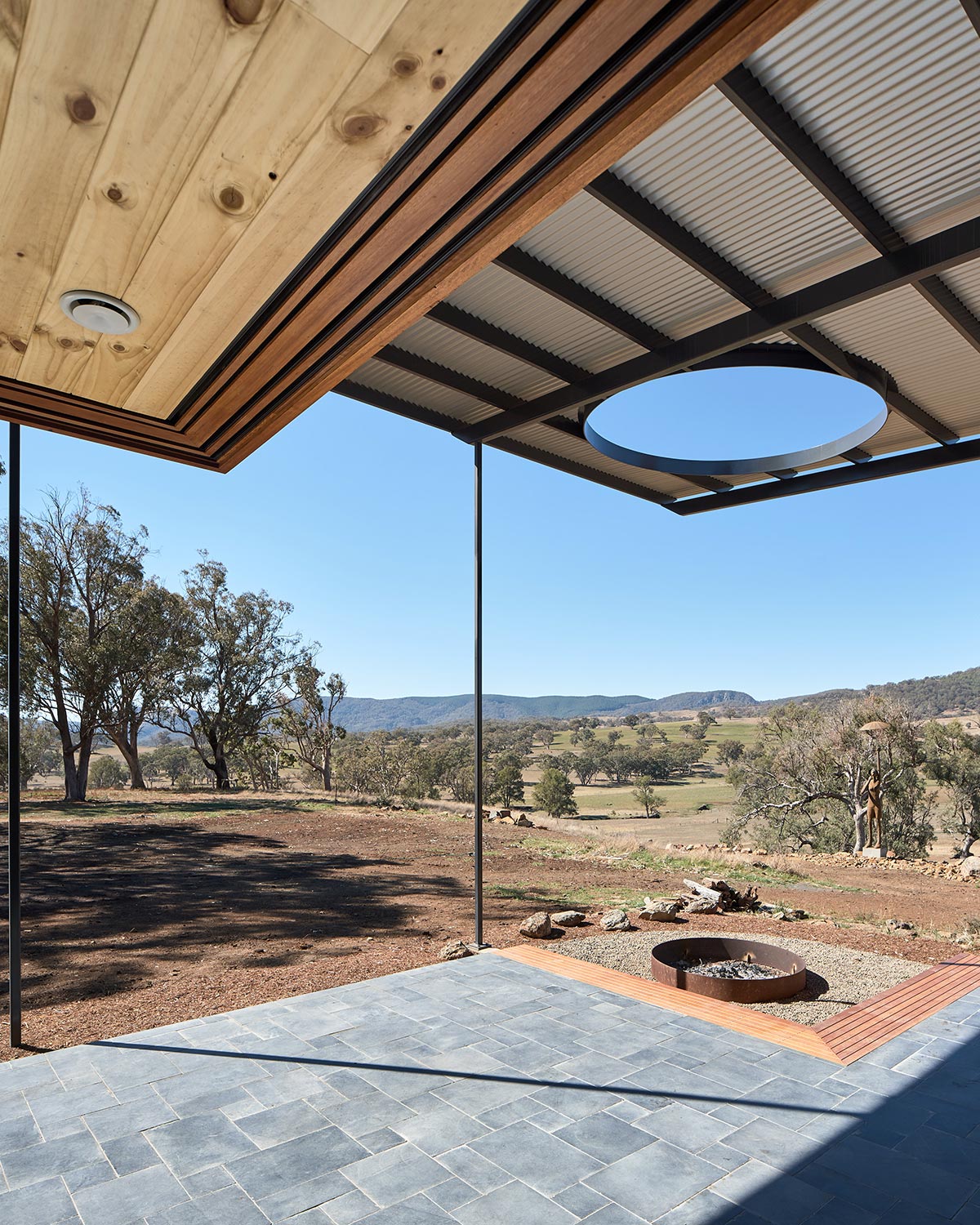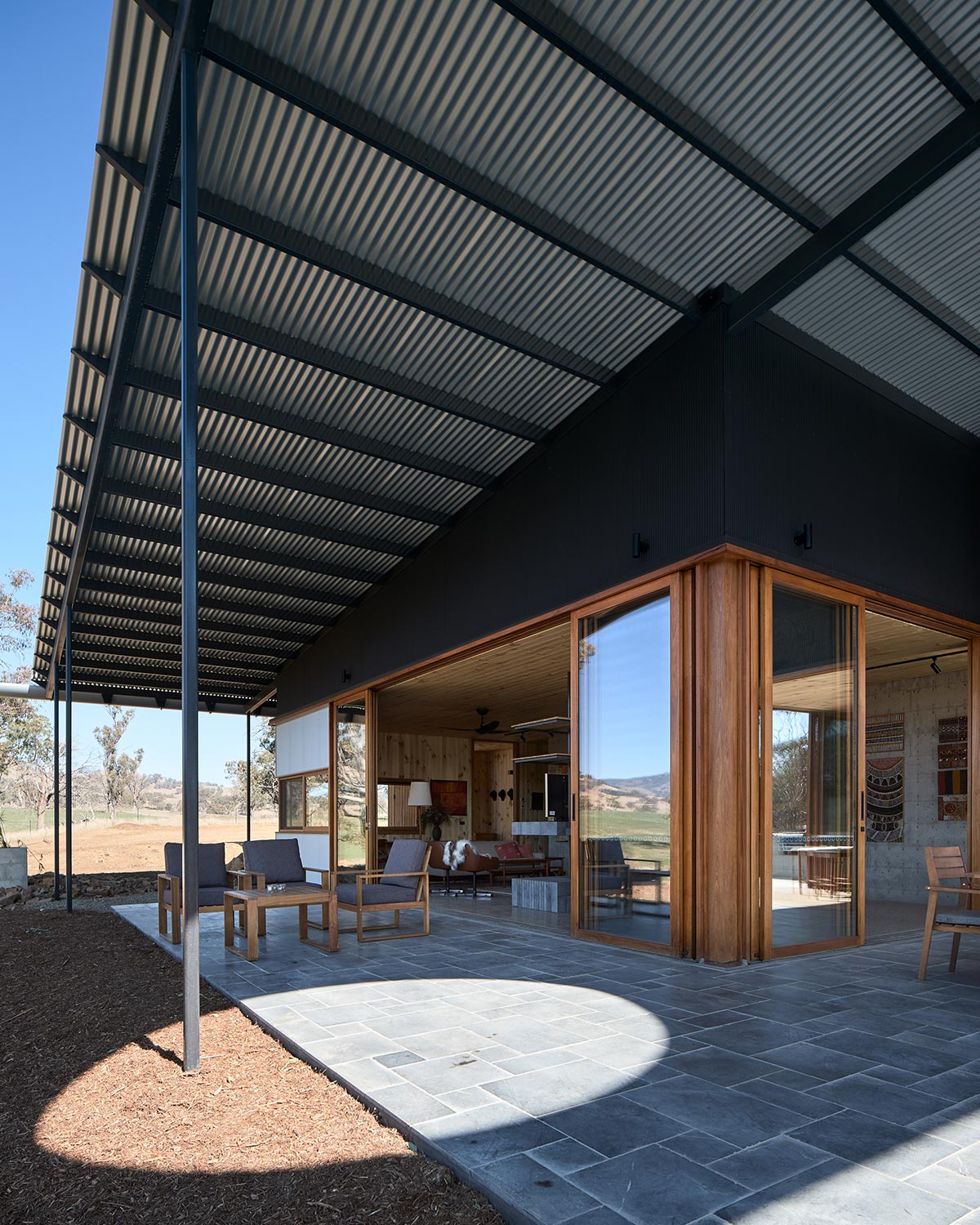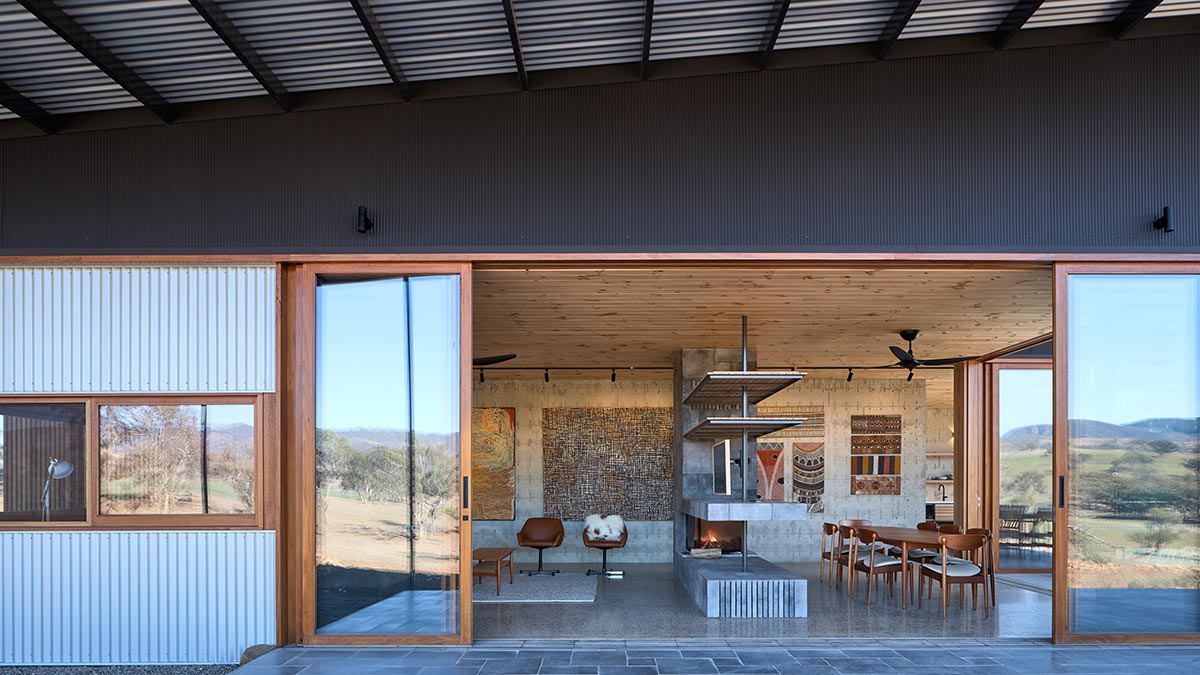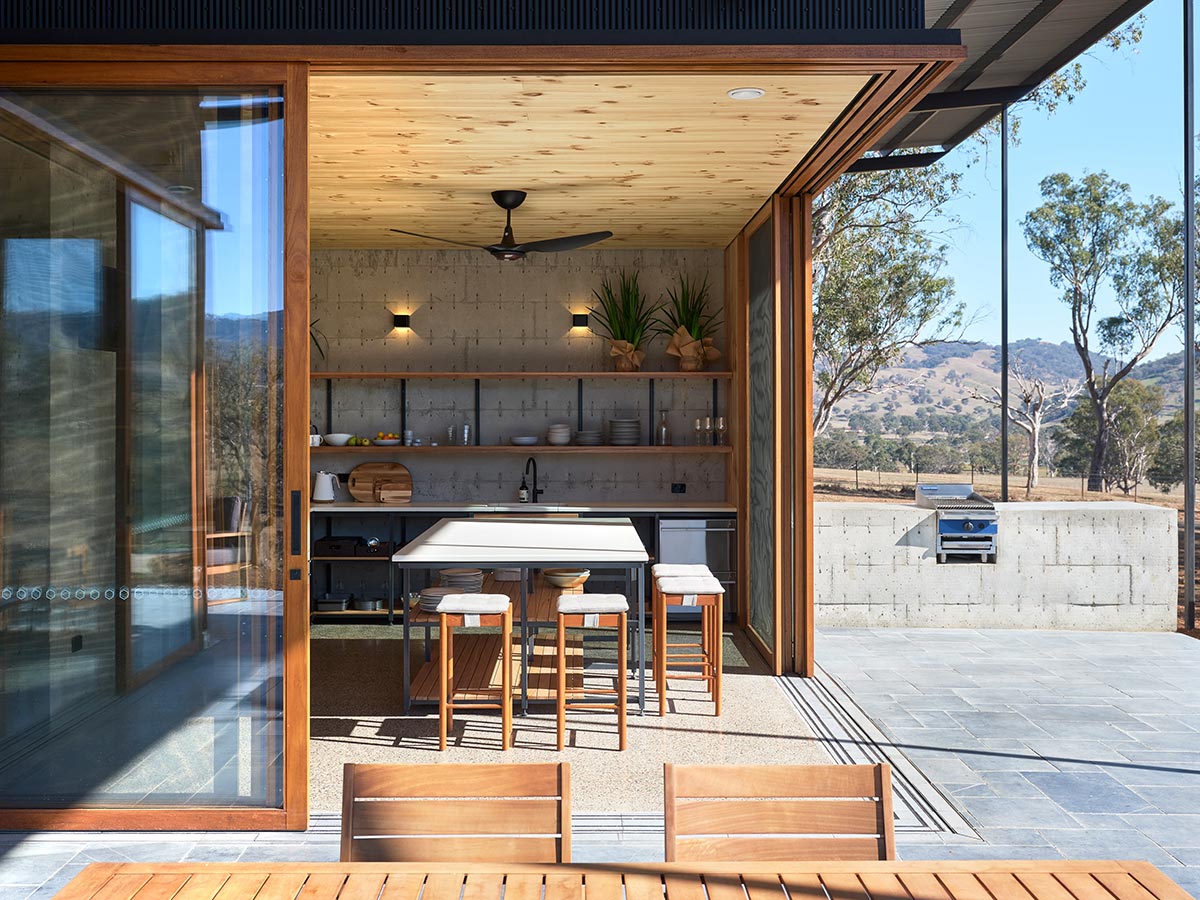 From that meeting, the concept of Upside Down Akubra House came into fruition. A fully off-grid home that stores and generates its own energy, and collects enough water to run the house and treat its own waste. This idea isn't entirely new, but it was actually imperative given the remote location of the site which is greatly affected by extreme weather conditions. What makes this off-grid home unique, however, is how the technology has become the aesthetic of the home.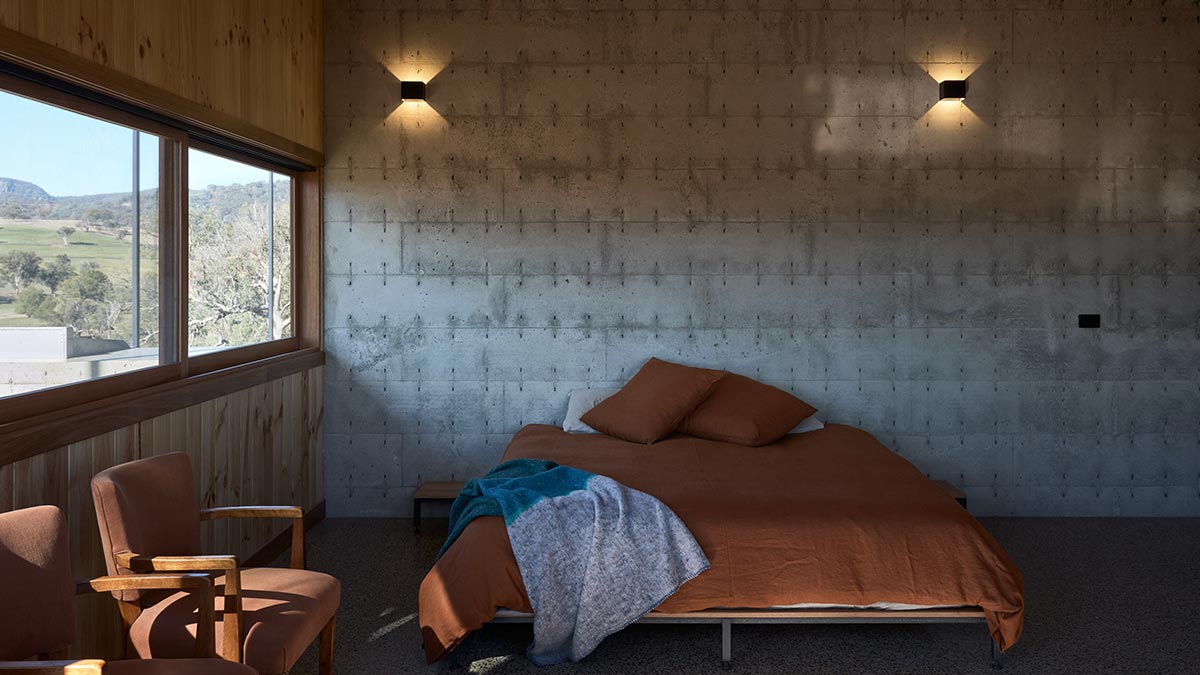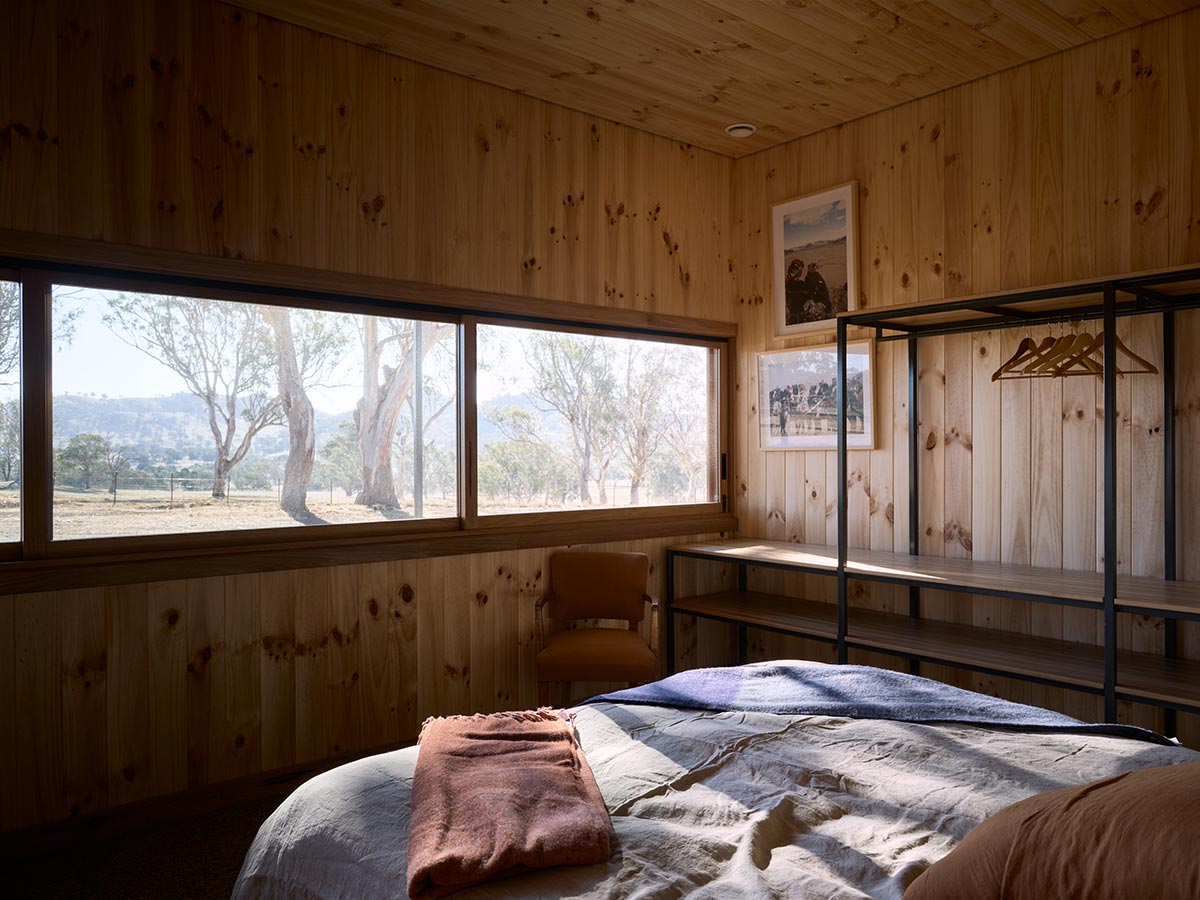 "The home is influenced by simple practical rural buildings which inform its metal, timber and concrete material palette, responding to the clients brief for a robust and practical house. This manifests itself in a house that is "dematerialised", with exposed joinery, polished concrete floors and exposed concrete walls." says Alexander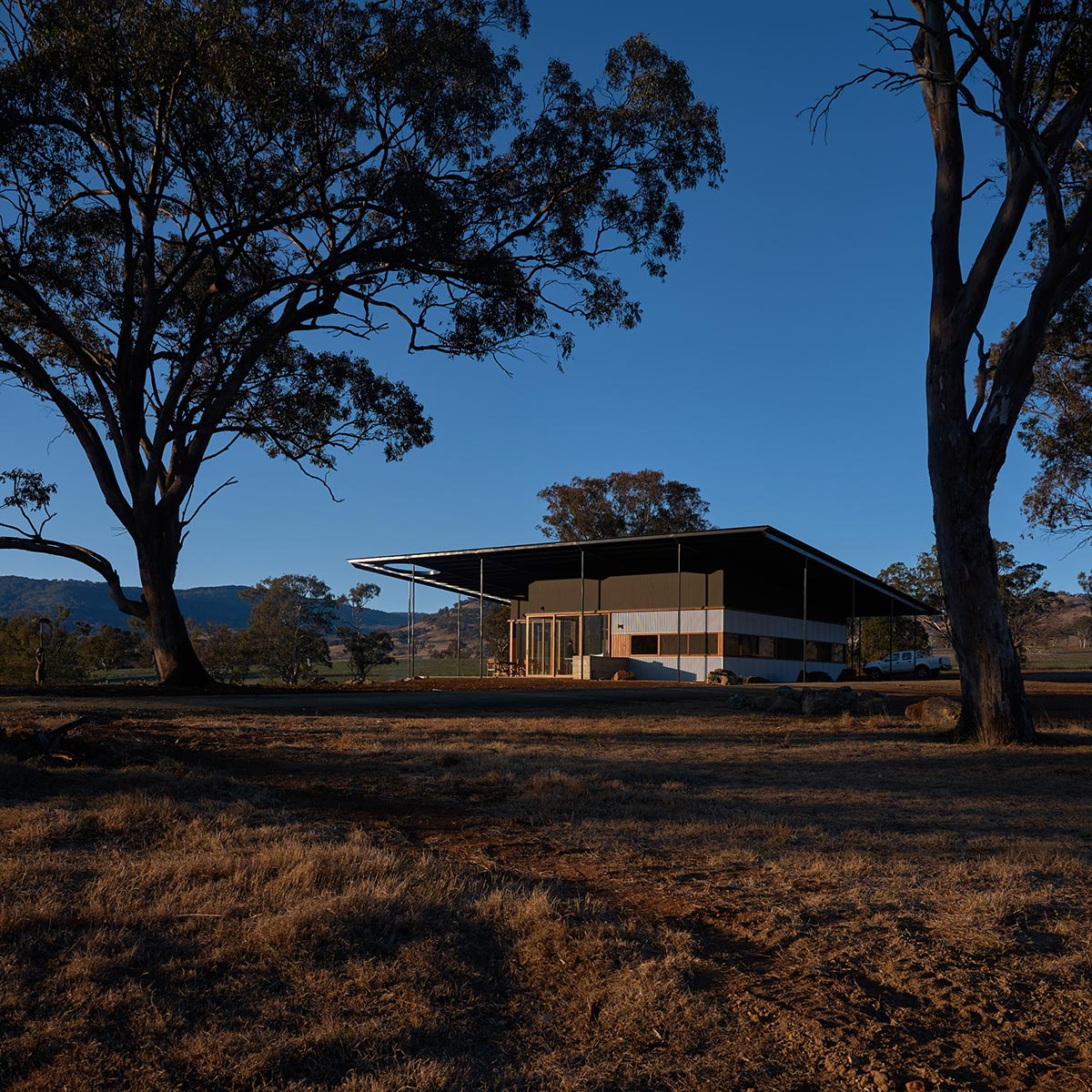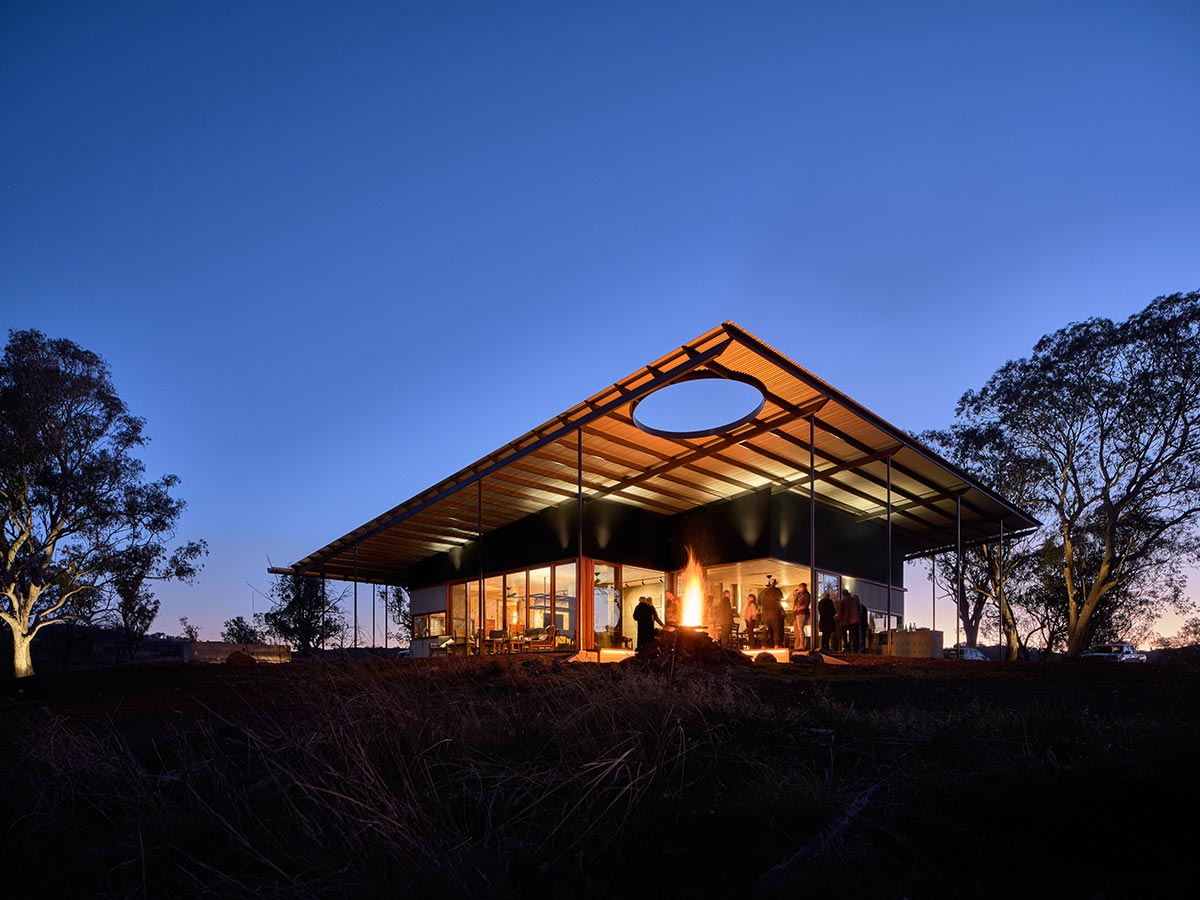 Taking full advantage of ever-changing climate and picturesque surroundings to allow the flow of natural energy into the home, Alexander Symes Architect created a stunning fusion of contemporary design and natural living in this simple yet modern farmhouse. Through the inspiration of the iconic Akubra hat and an amazing architectural concept, a modern abode was able to merge itself perfectly into its scenic surroundings.
House Project: Upside Down Akubra House
Architect: Alexander Symes Architect
Location: Nundle, Australia
Type: New Build
Builder: Blue Eco Homes
Structural Engineer: Ascent Consulting Engineers
Photography: Barton Taylor