This beautiful 1980s red brick veneer house situated on a steep site overlooking West Hobart and the River Derwent has undergone a contemporary makeover designed by Preston Lane Architects. Dubbed as Knocklofty, this modern, warehouse loft inspired family home focuses on the elements of voids, volume, contrast and raw materials. We can't wait to show you what's inside. Let's go…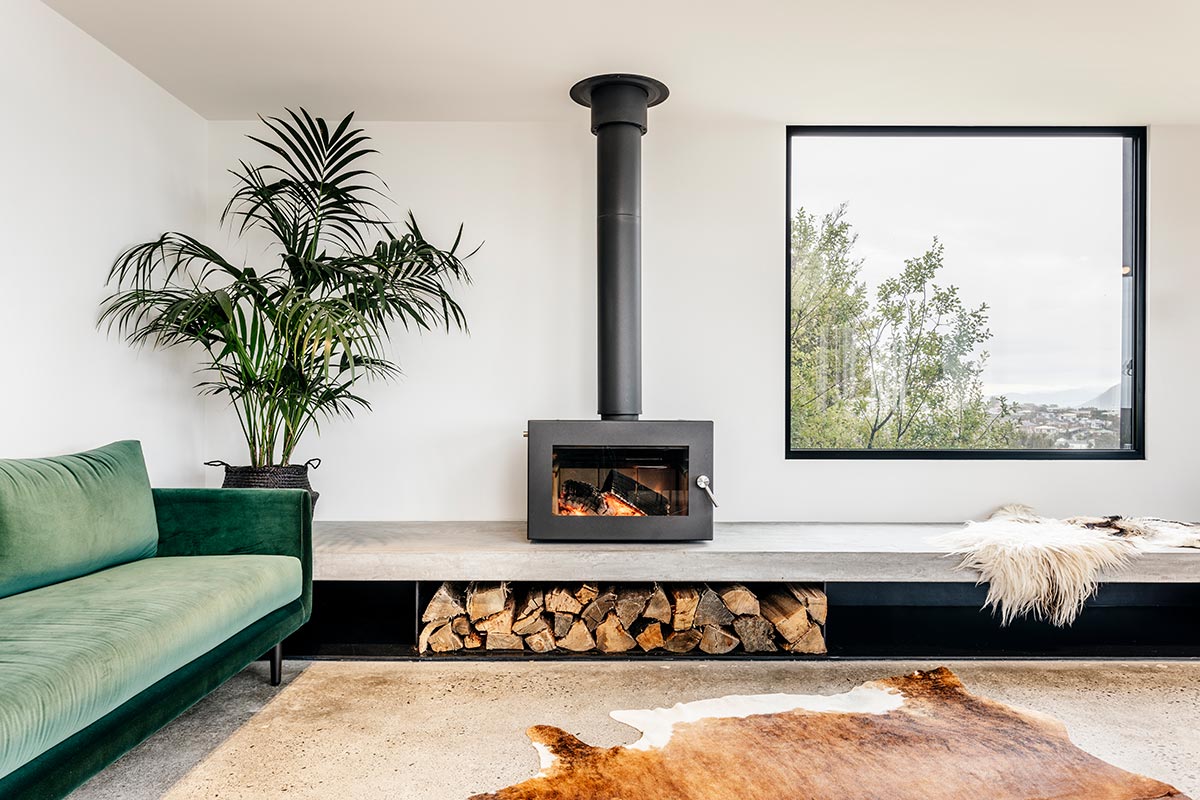 The brief of designing a warehouse inspired house required the roof of the existing home to be removed, internal walls to the living spaces to be demolished, and to add another level. The clients wanted a parent's lofty retreat that overlooks the main living spaces and captures the spectacular view. These series of spaces allow for a seamless integration between indoor and outdoor spaces but also between the living spaces and parents' loft above.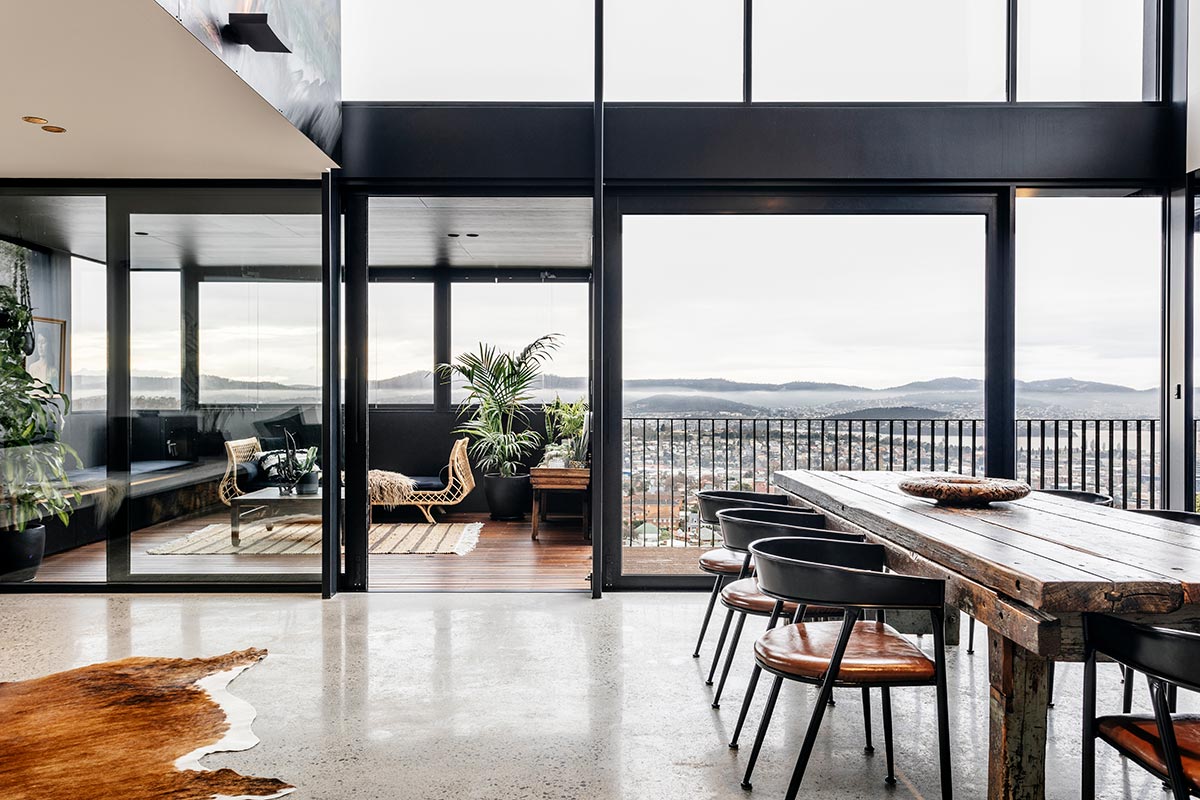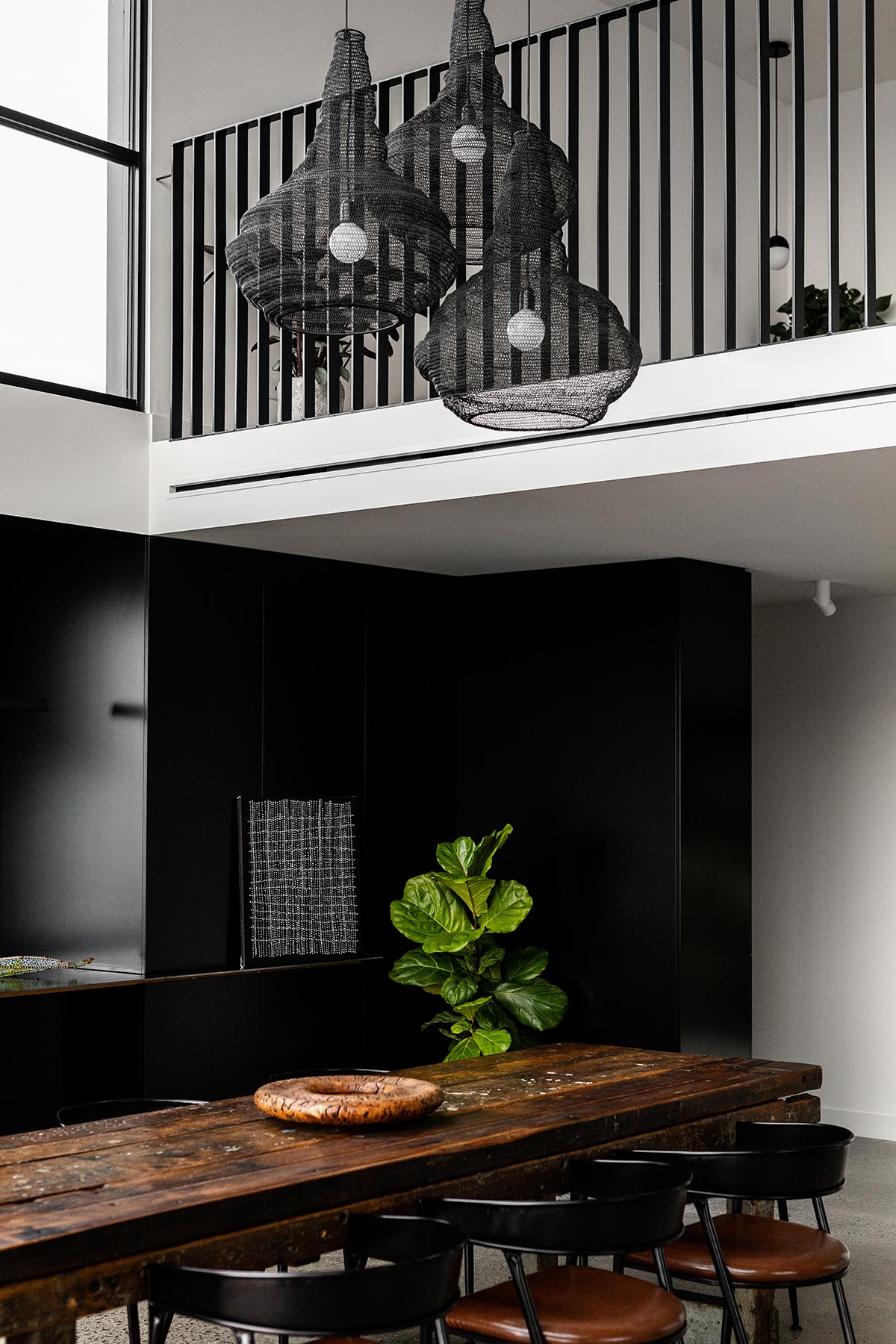 "One of the key challenges of this project was the steep site which restricted connection between the living space and the garden. The solution to this was to create an outdoor room that is a sheltered extension of the living area that can be opened up on warm days. This space responds to the ever-changing climate in Hobart and has large sliding doors that enable the house to open up completely onto a deck." – Preston Lane Architects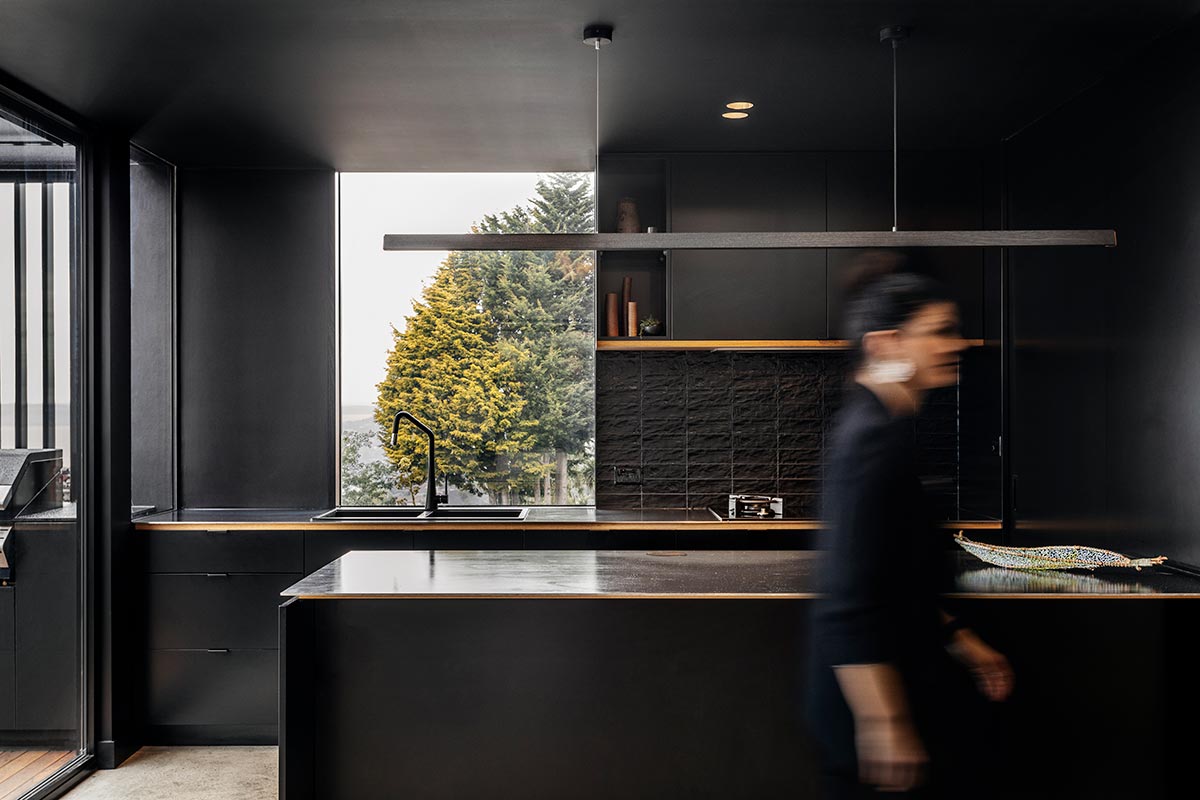 Tucked away, the kitchen is black and recessive, allowing the void over the dining space to be the focal point of the house. The dark interior continues throughout the other living spaces, creating a strong visual connection between them while maintaining a cosy and relaxed ambience. A simple, black fireplace rests upon a concrete plinth and all the steel work is painted black – contrasting the white walls and ceilings.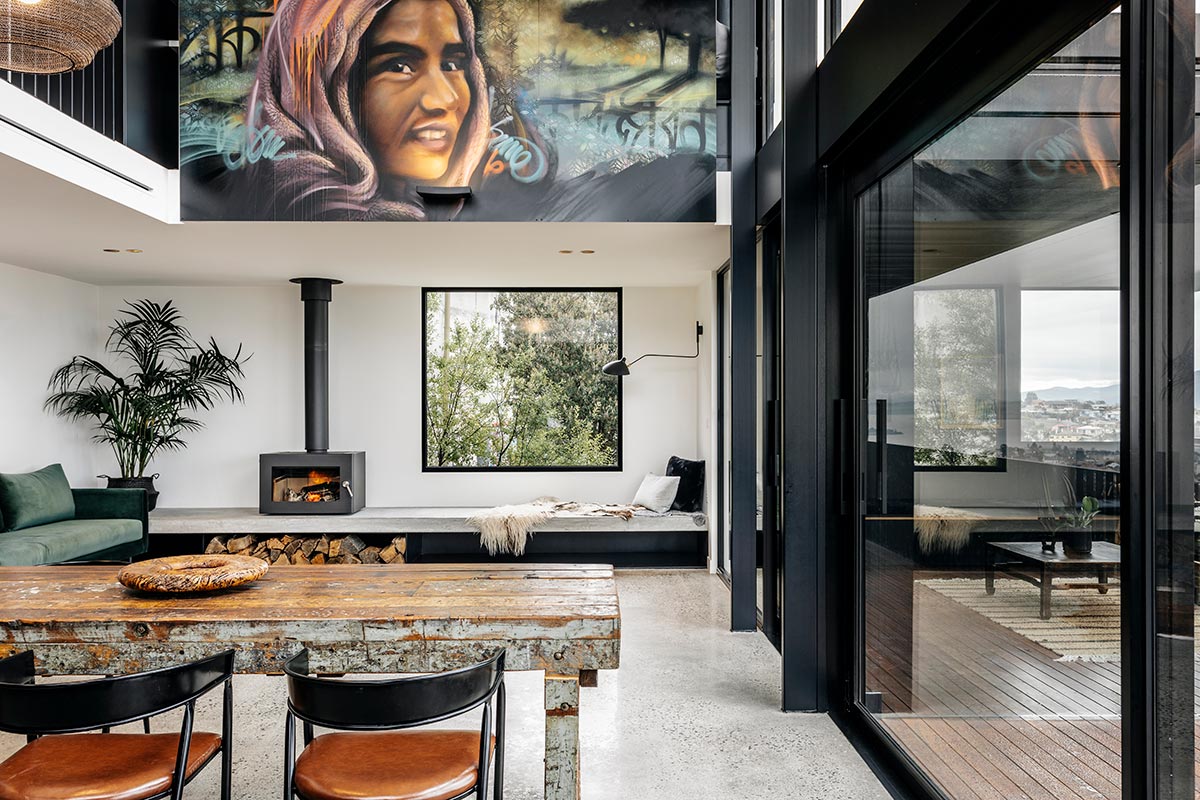 The clients commissioned local artist 'Jamin' to paint a contemporary street style artwork in the void which becomes a part of the building rather than an art piece on the wall.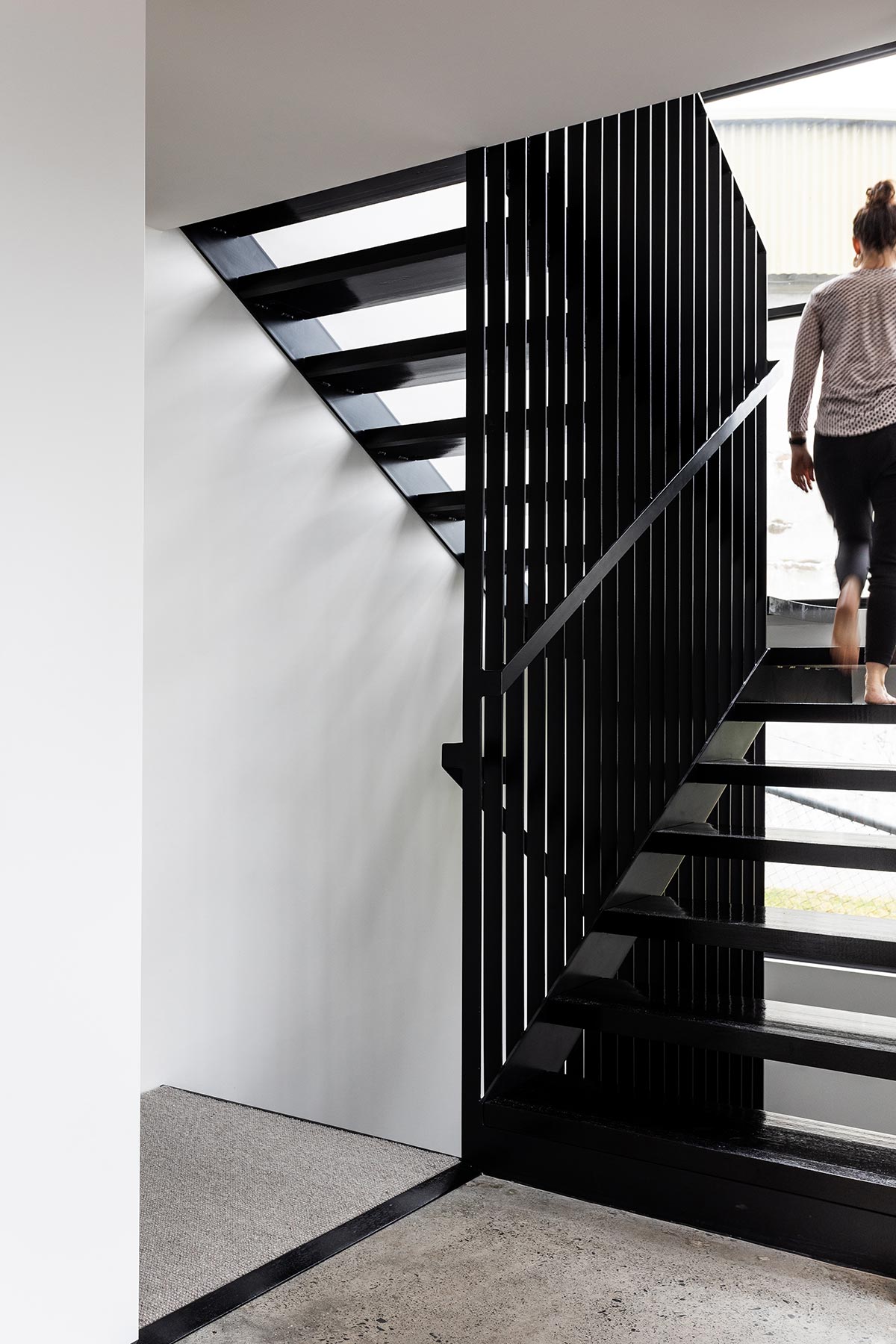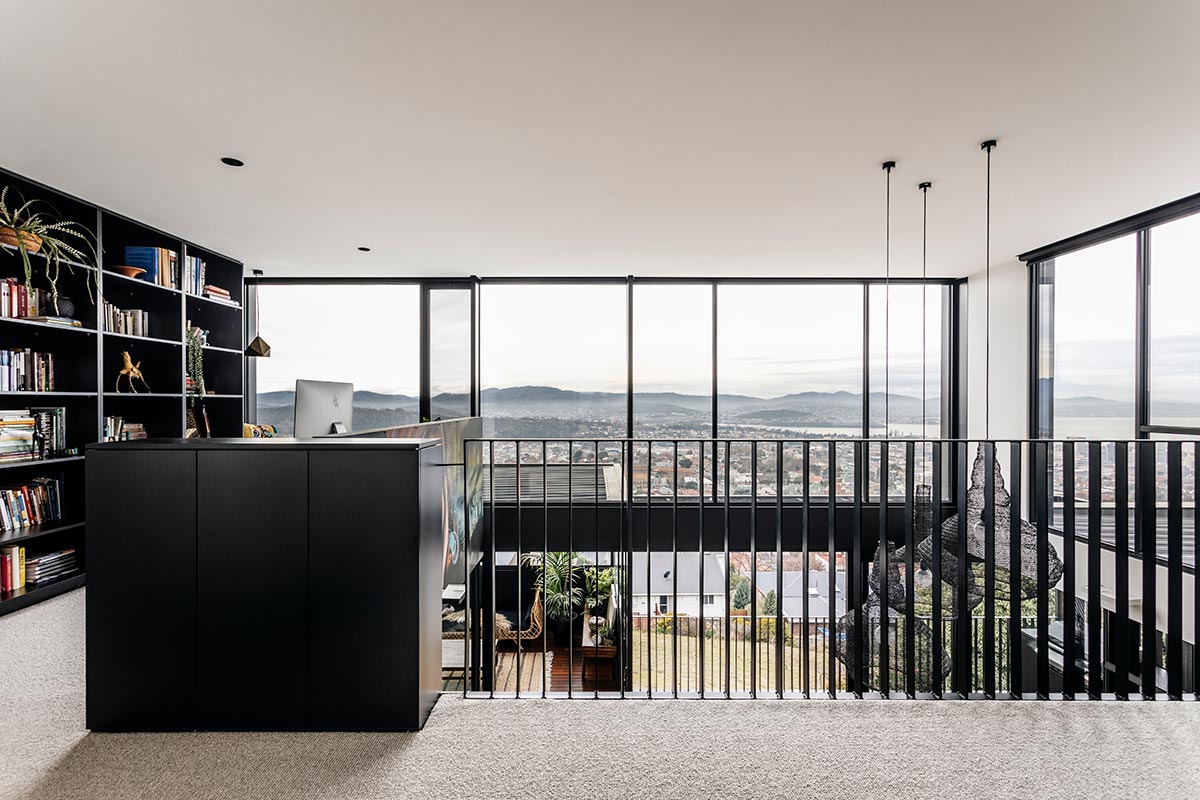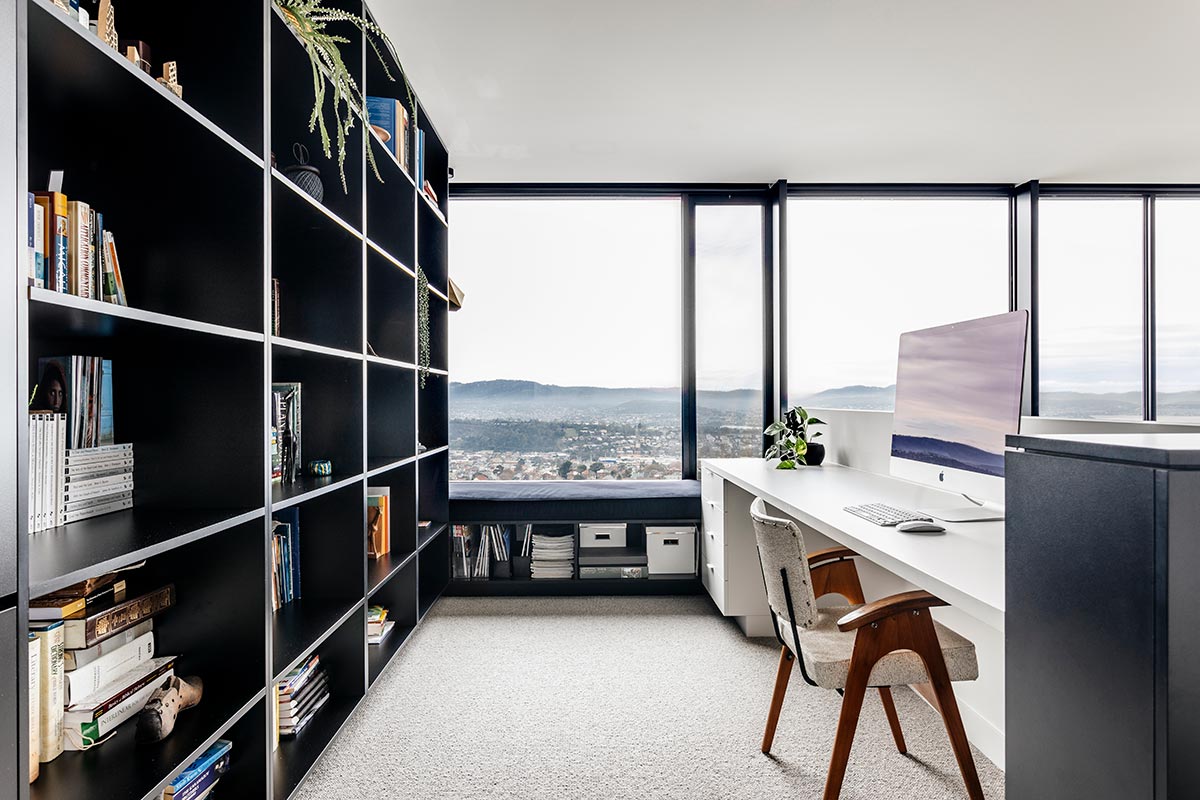 "The clients invited a restrained colour palette so that the view and their furnishings, artwork and indoor plants could be the heroes. The open plan living space captures the view and sun throughout the day. Implementing volume in the space draws in light and is a welcomed departure from the low ceiling, internalised existing spaces." – Preston Lane Architects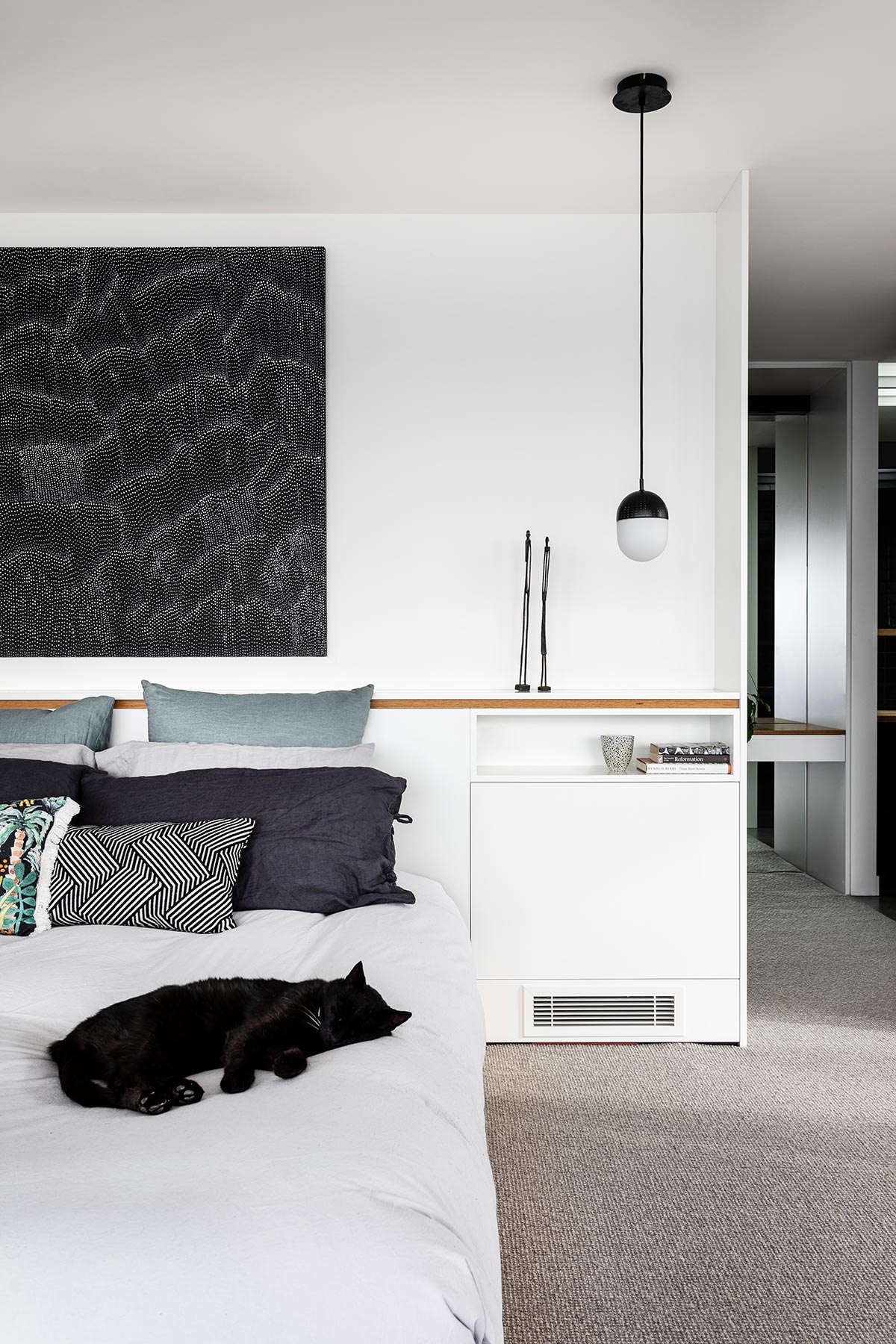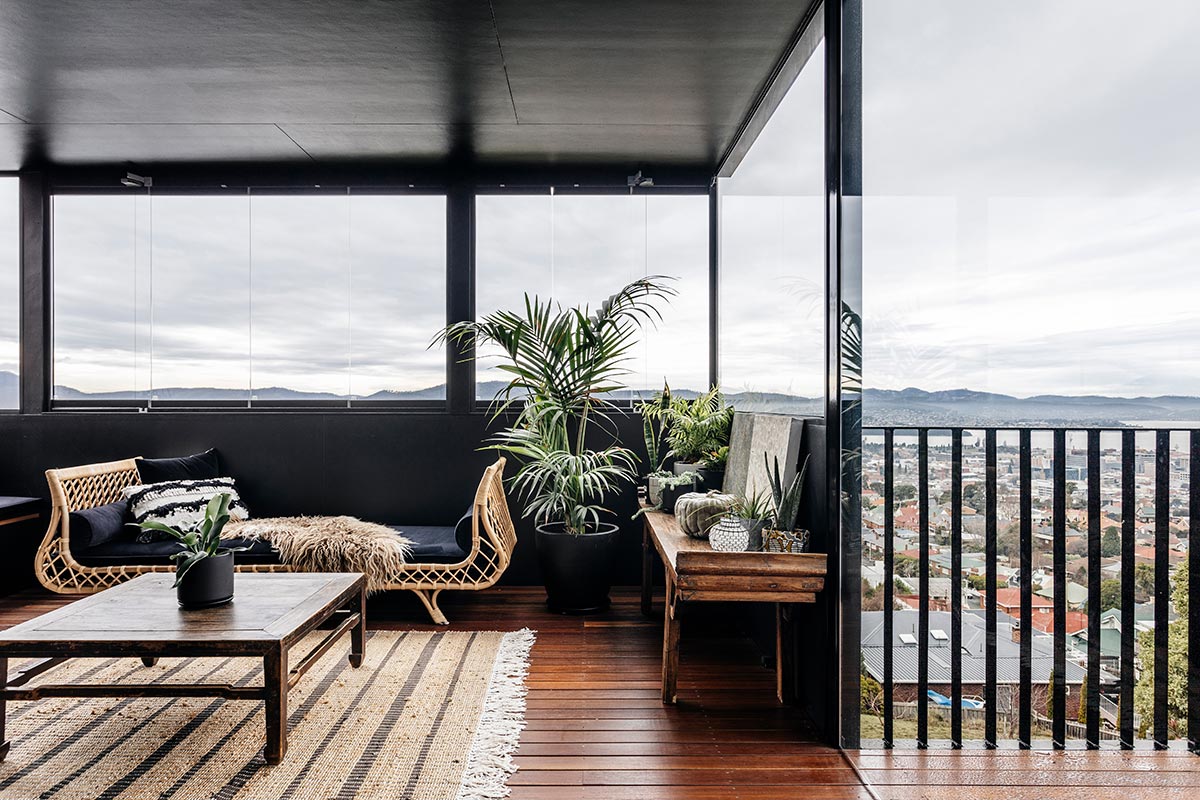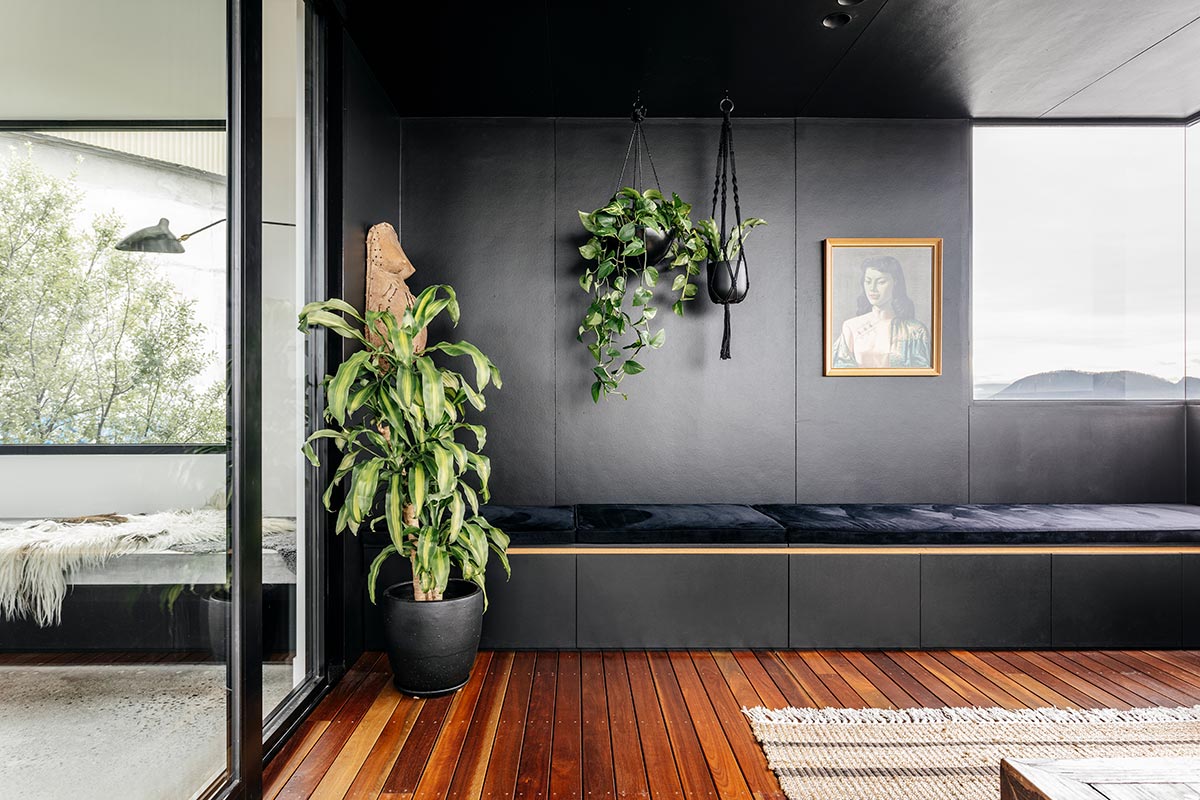 The transformation of this 1980s home revolves around a mixture of modern and contemporary details which creates a unique aesthetic and top functionality for the entire house. Our hats are off, Preston Lane Architects!
House Project: Knocklofty
Architect: Preston Lane Architects
Location: Hobart, Australia
Type: Renovation
Builder: Building Edge
Structural Engineer: Gandy and Roberts
Photography: Adam Gibson