Located in seaside Lewisham, southern Tasmania, Tailored Tasmania Pod is a bite-sized architectural gem that blends seamlessly with the surrounding landscape. Designed with a bold personality and uncompromised functionality in mind, this tiny stay offers you a chance to reconnect with nature… With only 40 square metres of space, there's not much room for sprawling, – but what it lacks in size it more than makes up for in comfort and style.
The coastal region where the pod sits enjoys water views. From the outside, The Tailored Tasmania Pod is an impressive home that stands out for its unique design and use of natural materials. Dark timber cladding and glass panels create a dramatic contrast with the landscape, making the building even more visually captivating. From the predominantly dark colour palette and an epic fireplace in the living room to the impressive views framed by floor-to-ceiling windows, each interior element plays with the rugged and wild nature of Tasmania.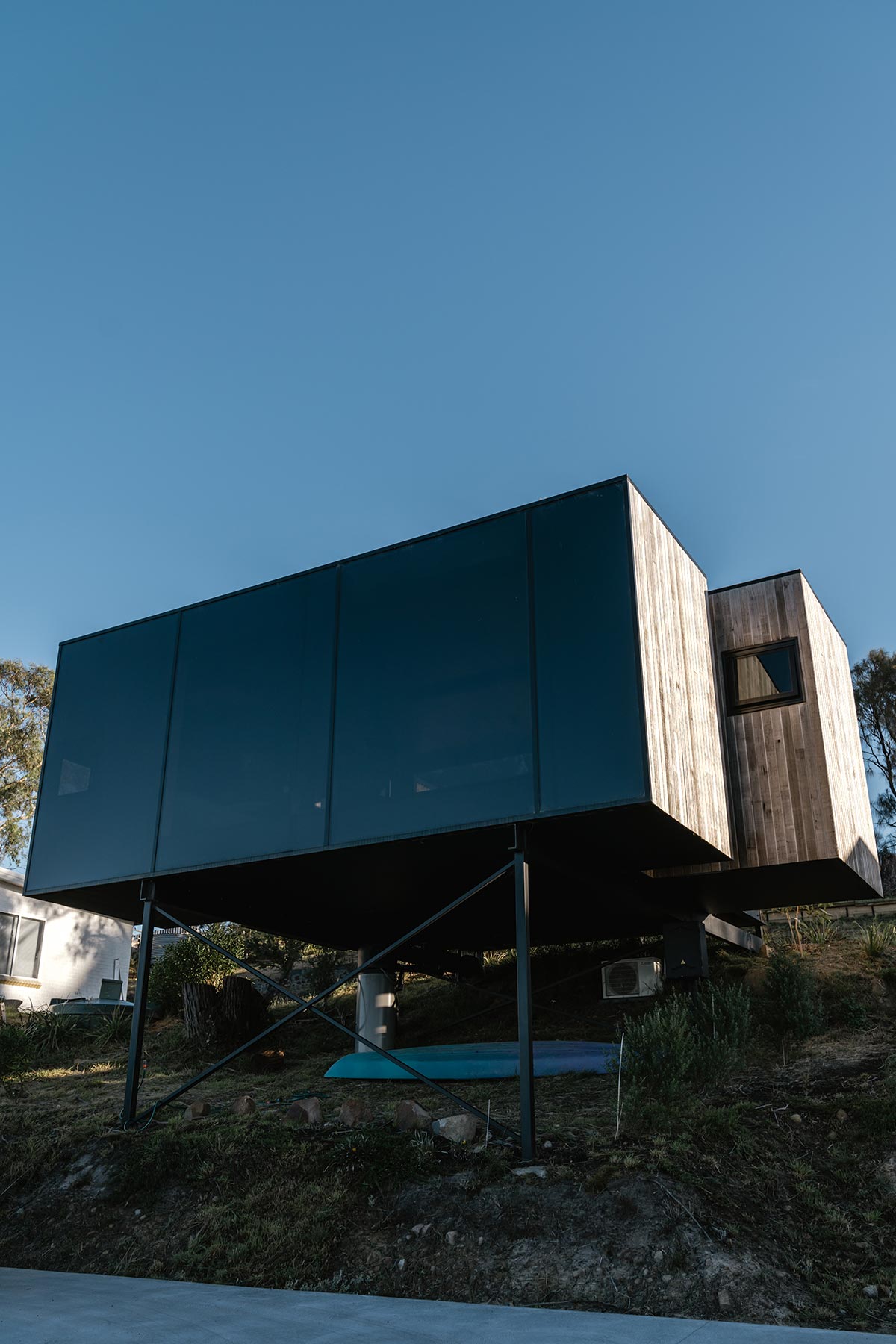 The structure is formed off of two pods that have been stitched together to create a larger single form. The bathroom and bedroom area are offset on opposite corners in a way that they both provide spectacular views via square window pockets.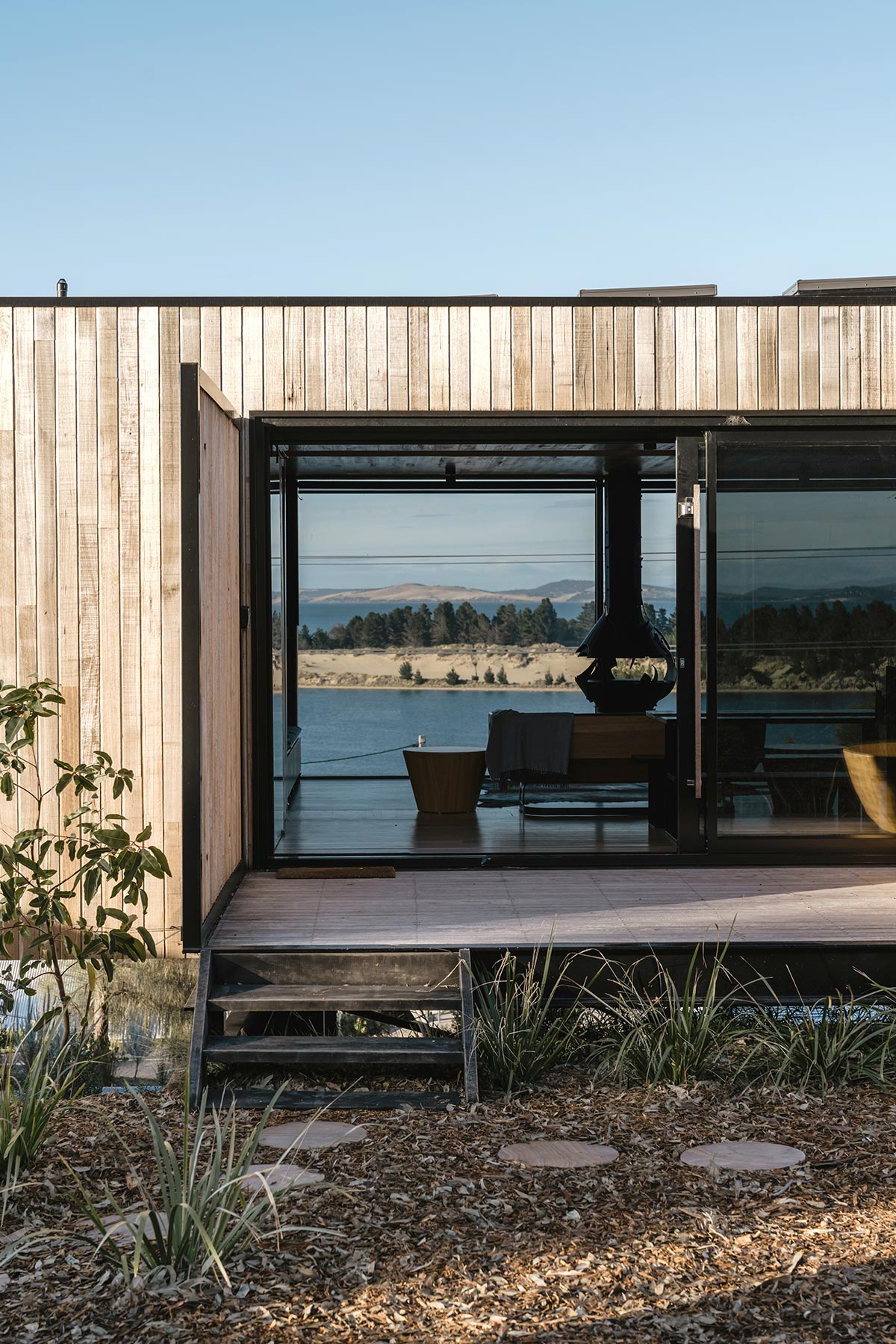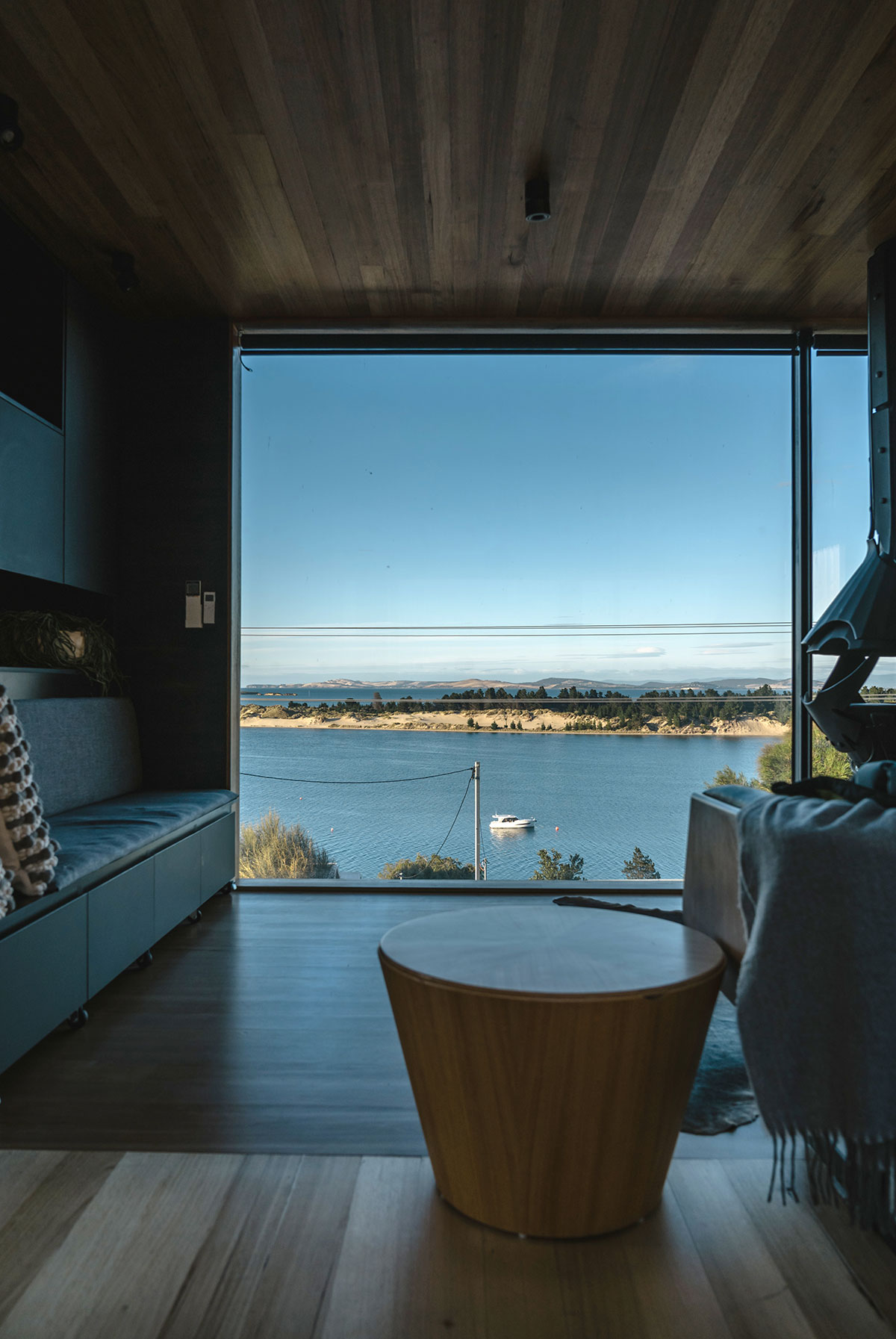 The small kitchen is located parallel to the bedroom area, and although cosy in size it has all the essentials, including plenty of storage space. Again, a dark and moody colour scheme has been used, with black timber and ceramics that complements other design elements inside the pod. The centre of the pod where the two forms have been sewn together features a beautiful lightwell detail in the ceiling with a skylight that allows natural light to flood its interior spaces.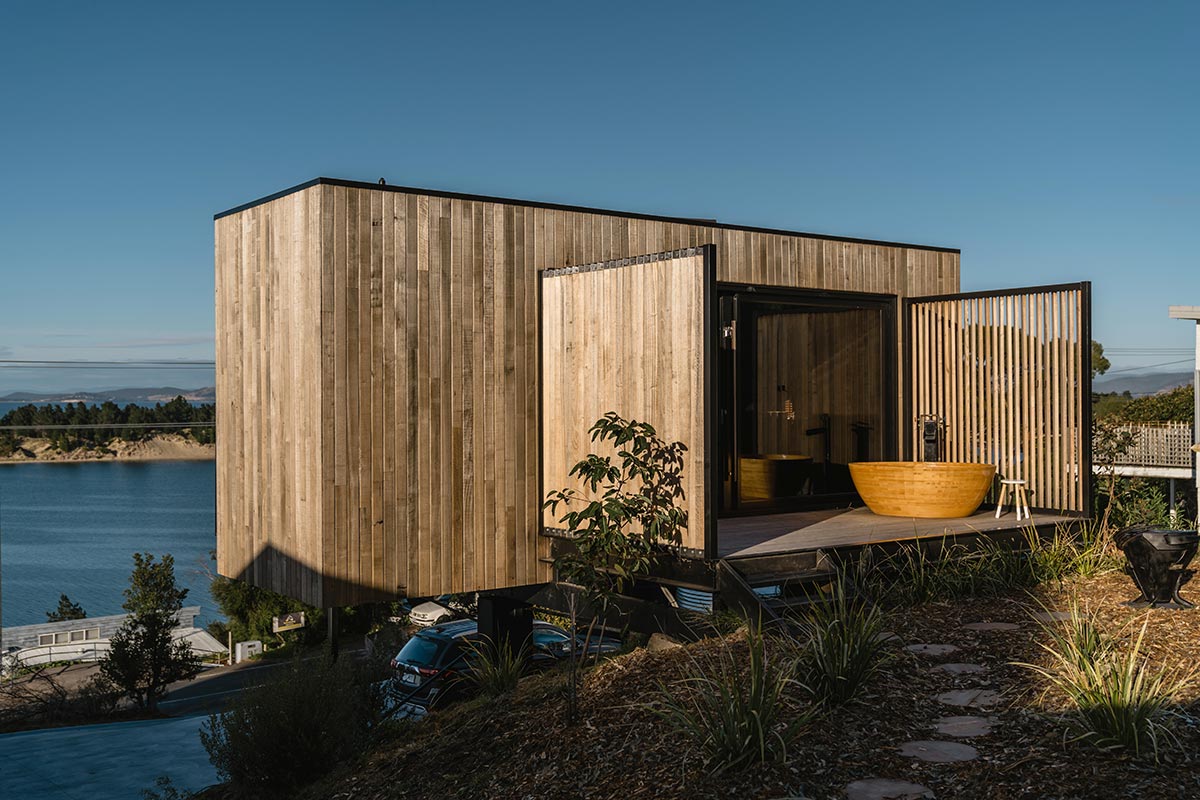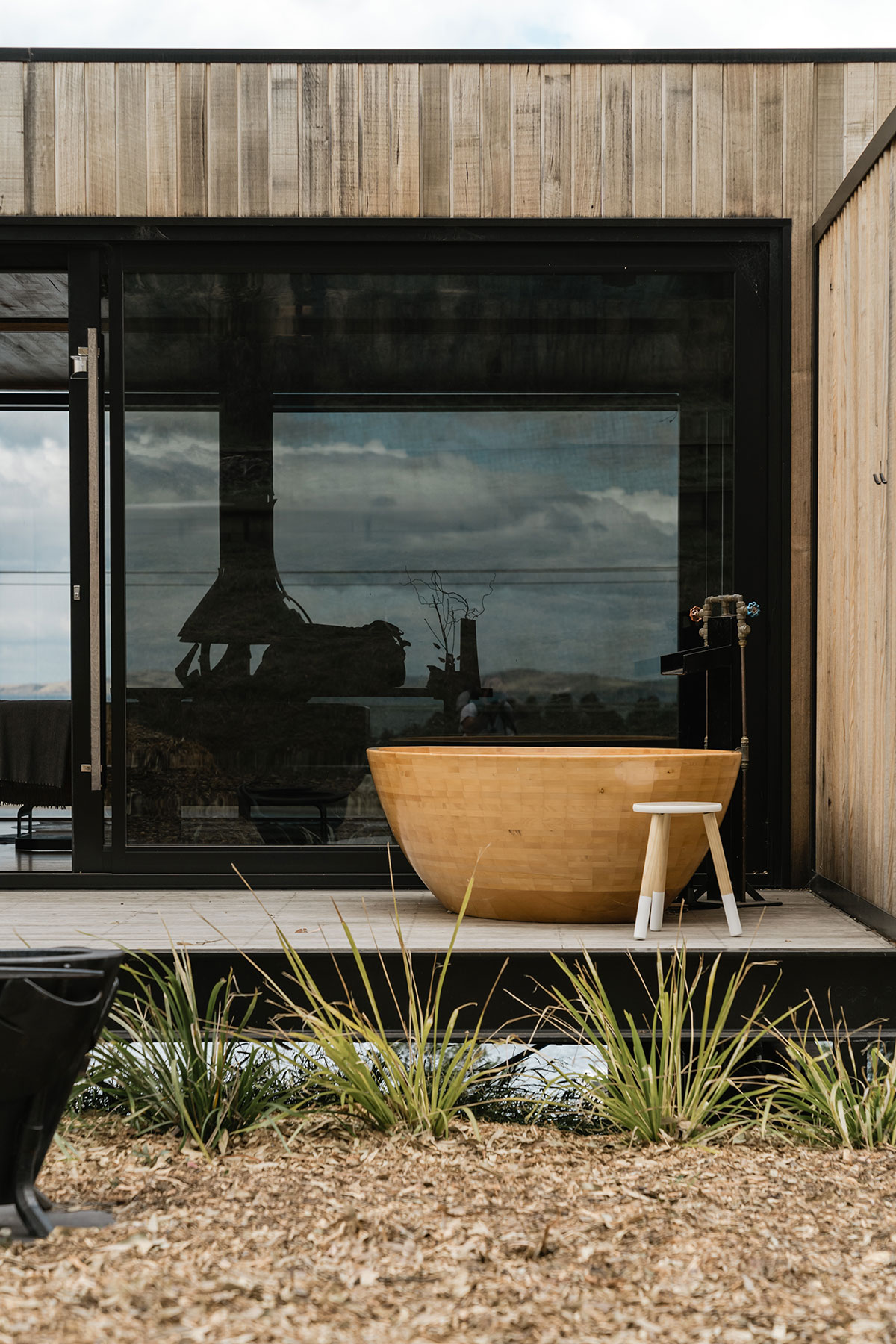 Towards the rear of the property, there are beautiful angled timber screens that offer privacy from the neighbours. This is where you will find an eggshell timber bath that is truly unique, along with a floor-mounted tap for those relaxed, coastal holiday vibes.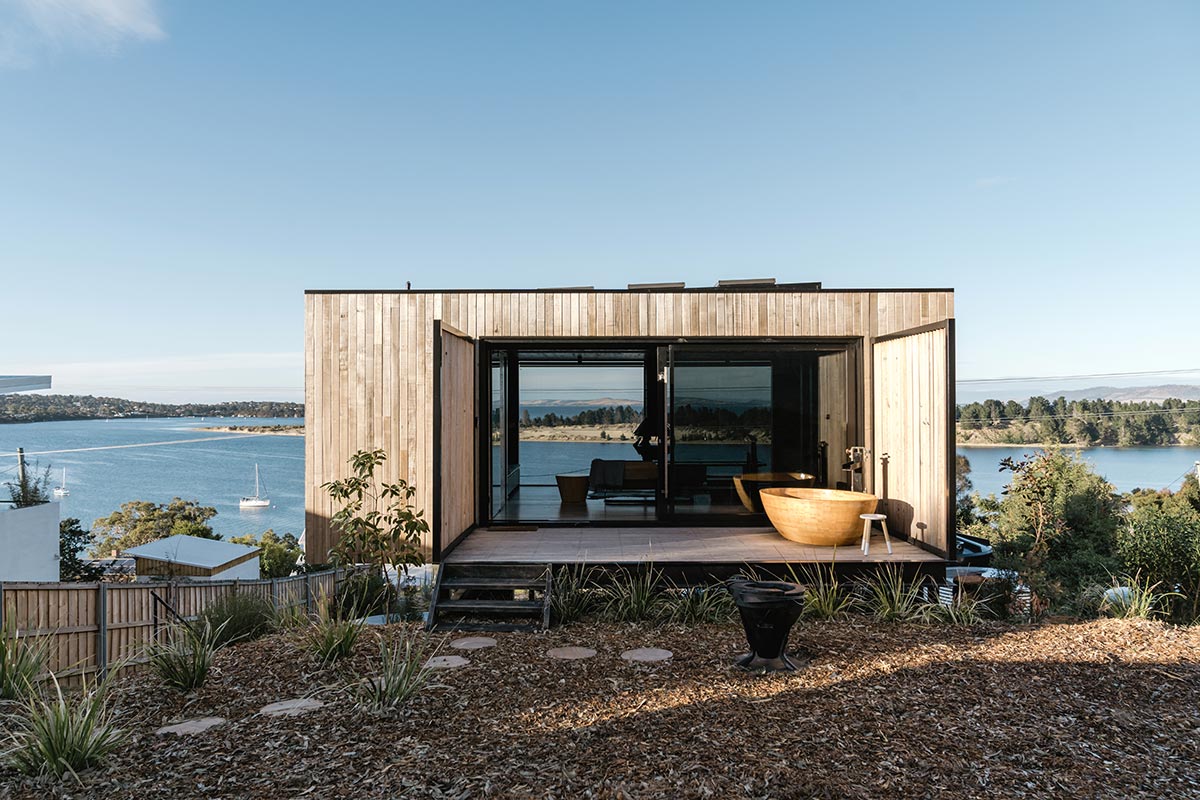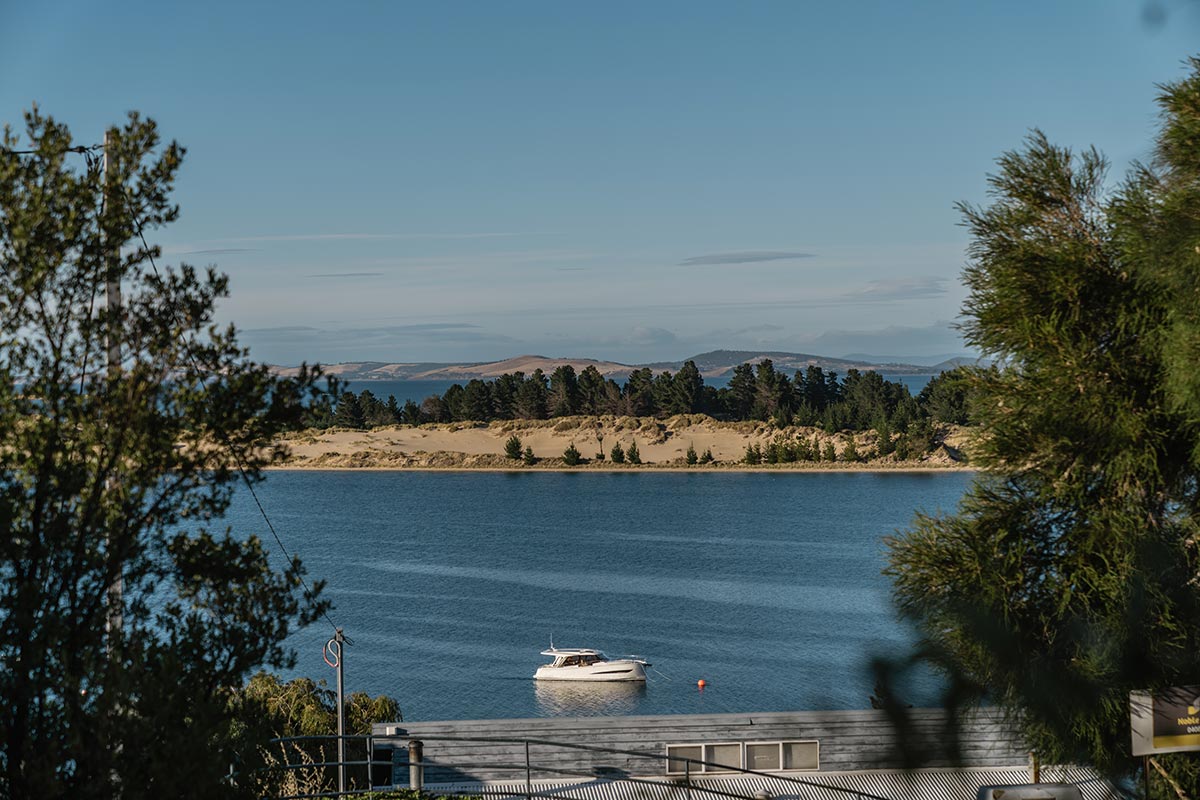 Tailored Tasmania Pod is a home that celebrates local craftsmanship, talent, materials, and location while highlighting them in this stunning architectural gem. Having access to all that nature has to offer without sacrificing your comfort and quality is what makes this home truly unique.
House Project: Tailored Tasmania Pod
Location: Lewisham, Tasmania
Architect: Jaws Architects
Video Host: Lucy Glade-Wright
Photography: Jonno Rodd
Video: Jonno Rodd