We get it, colour isn't for everyone. Some of you might find it daunting, some of you might find it detracts from the calming aesthetic you're going for, for many colour is overwhelming. But pops of colour can go a long way to adding warmth and personality to your home. Here are seven ways to amp up the colour in your home without going for a full feature wall.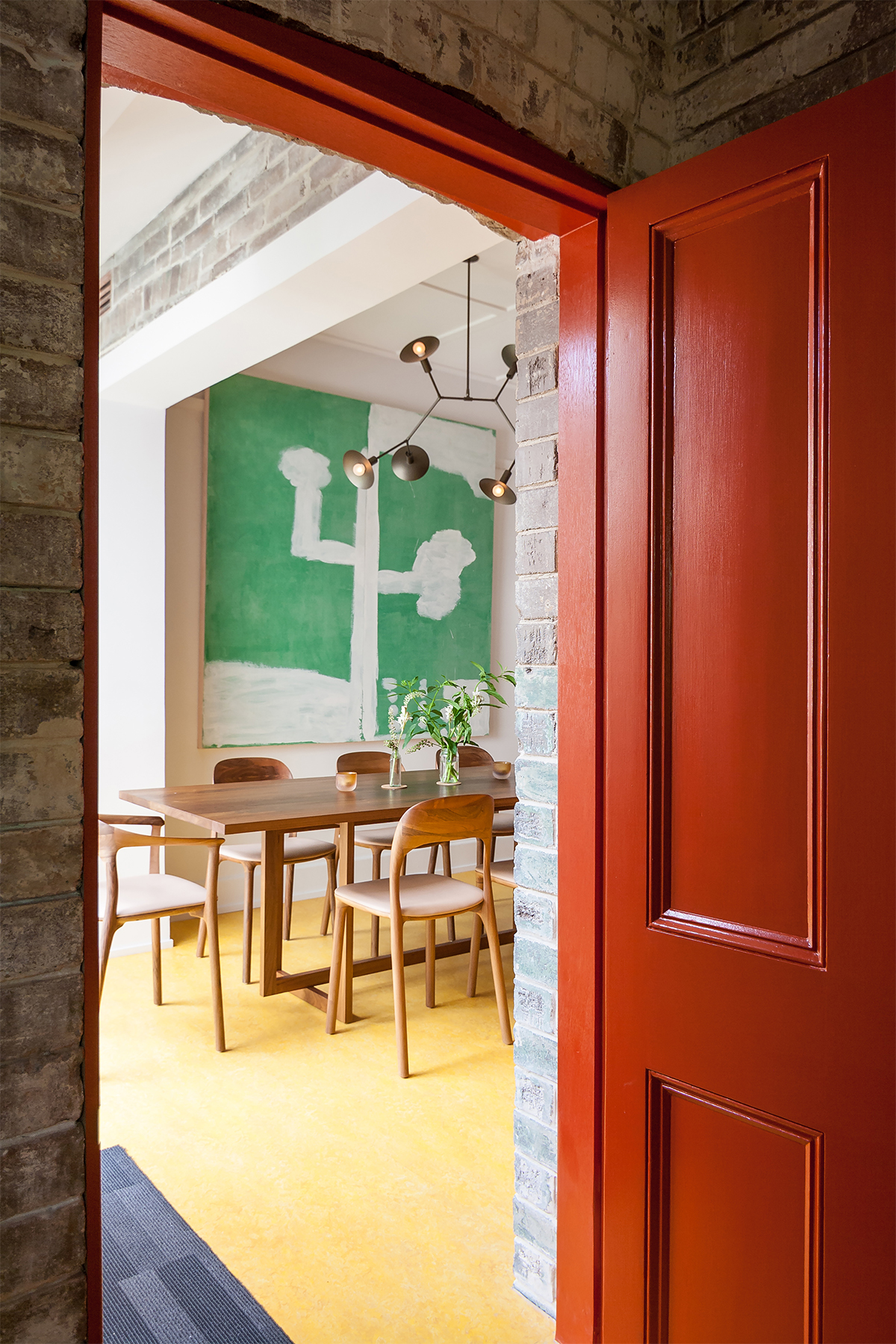 Art
There really is no limit to the ways in which you can use art to add colour to your home. And, if you're so inclined (and have the storage and budget!) you can switch art in and out to change the look and feel of your home at different times of the year. Large, colourful artworks can completely transform a space, as can a gallery wall of smaller, varying colour pieces. We recommend buying what you love – you can't go too far wrong if that's your guiding check box.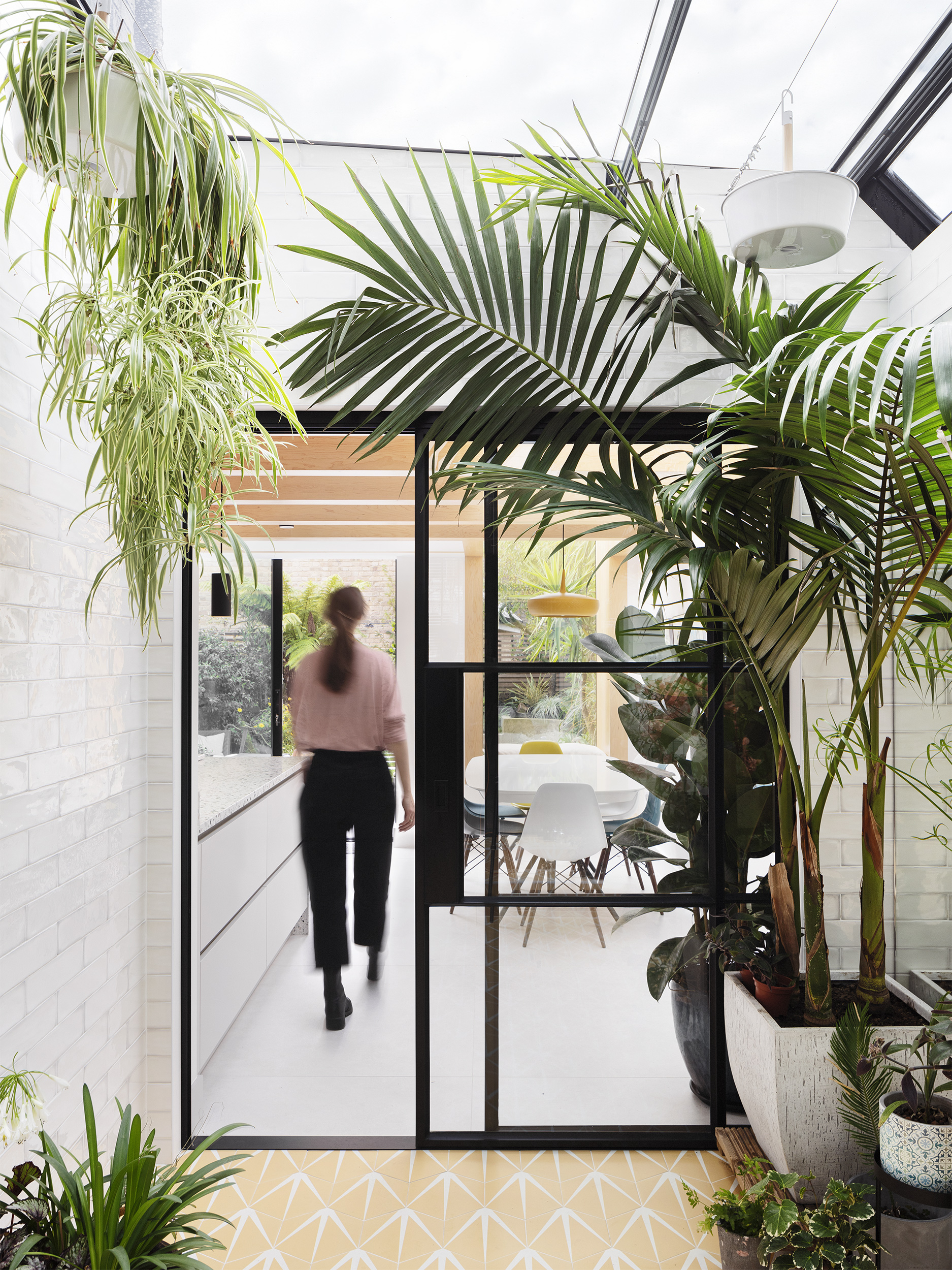 Plants
This feels obvious, but plants are one of our favourite ways to soften a room and add colour. Something low maintenance with deep green tones that can grow to be a decent size for this purpose. Here's a good guide to choosing the right plant for you. I've gone for fiddle leaf figs and monsteras to fill the gaps and colour in my home.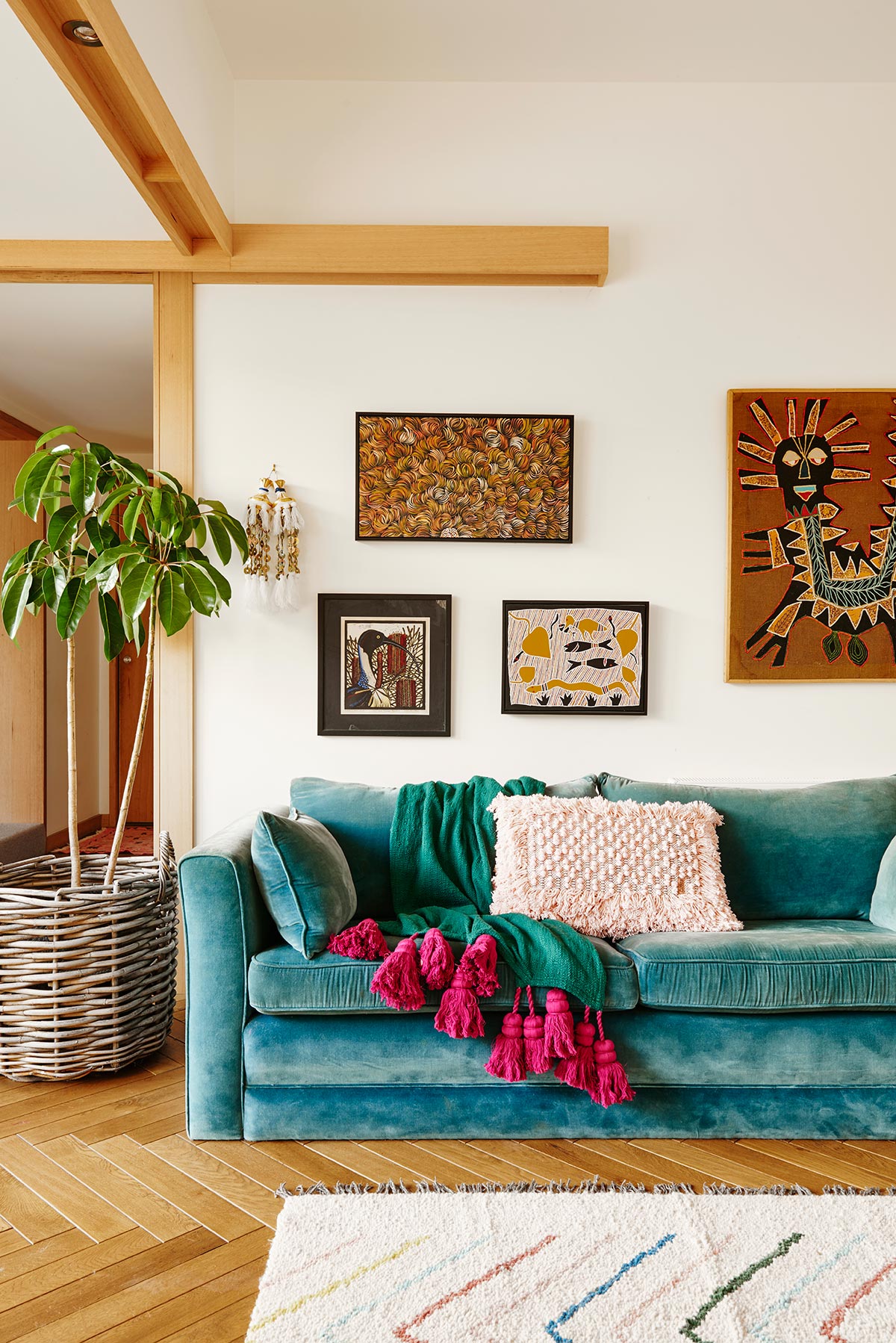 Bold Furniture
Oh mannnn. We fell hard for the blue couch in this Barwon Beach House. The pop of colour and texture it added with the use of blue velvet elevated the already stunning room. Don't think that if you commit to having colourful furniture, all of it needs to be bold. A lone, feature piece in a coloured fabric is totally fine and can be a beautiful focal point in an otherwise muted room.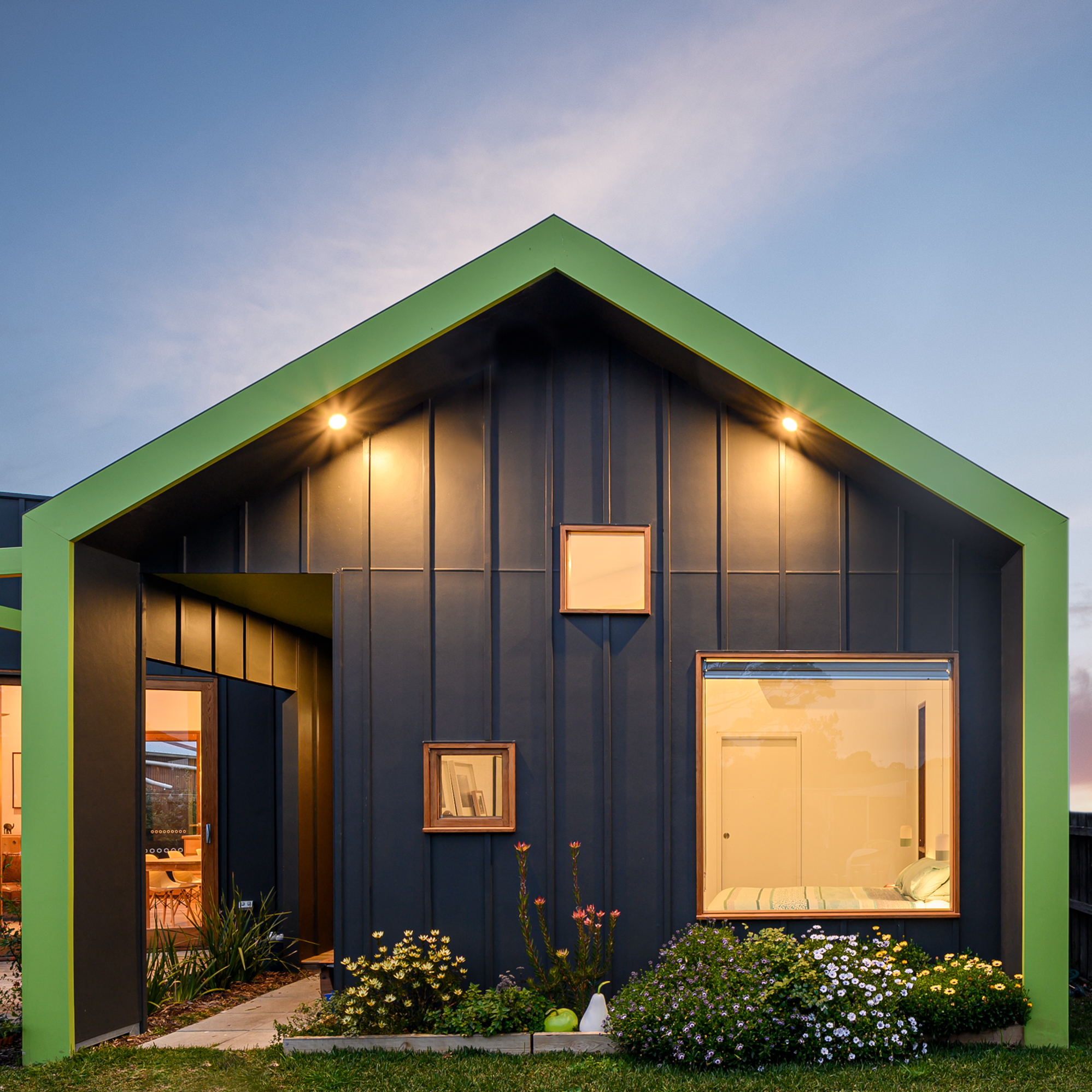 Accents
We've all heard of feature walls, which can be an excellent way to add colour, but they can also be… a lot. If you're a colour lover, but don't want to commit to a solid block of painted colour, you can choose beams, smaller nib walls or architraves as smaller, but still impactful places to splash some colour about. We love the use of accent colour in this home by Nine Muses Design.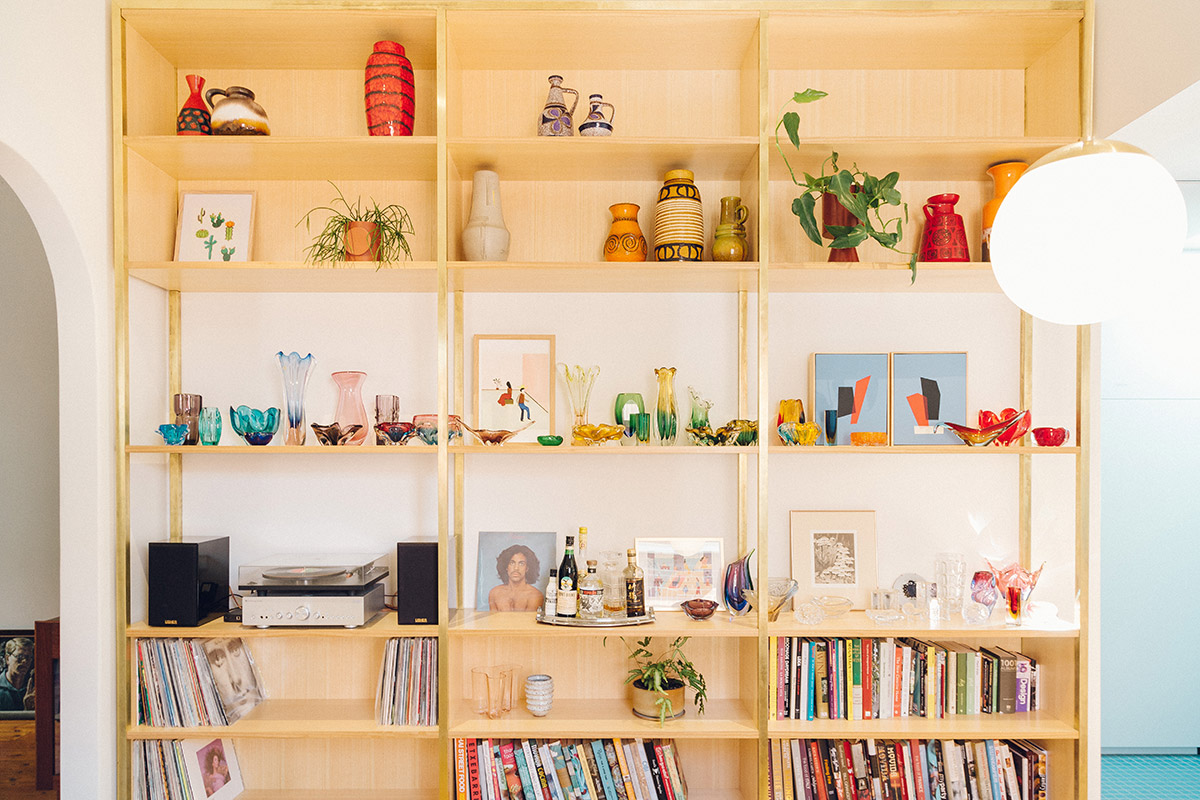 Books and Styled Shelves
Books do furnish a room, we're convinced of it. Whether you're displaying them in small clusters on an exposed kitchen shelf, as a larger bookshelf display, or on a coffee or side table, they are a fantastic way to add colour and character to your home. The titles you choose can become a talking point and be an open display of your personality and interests. Bonus points for beautiful, bright covers and bold text titles.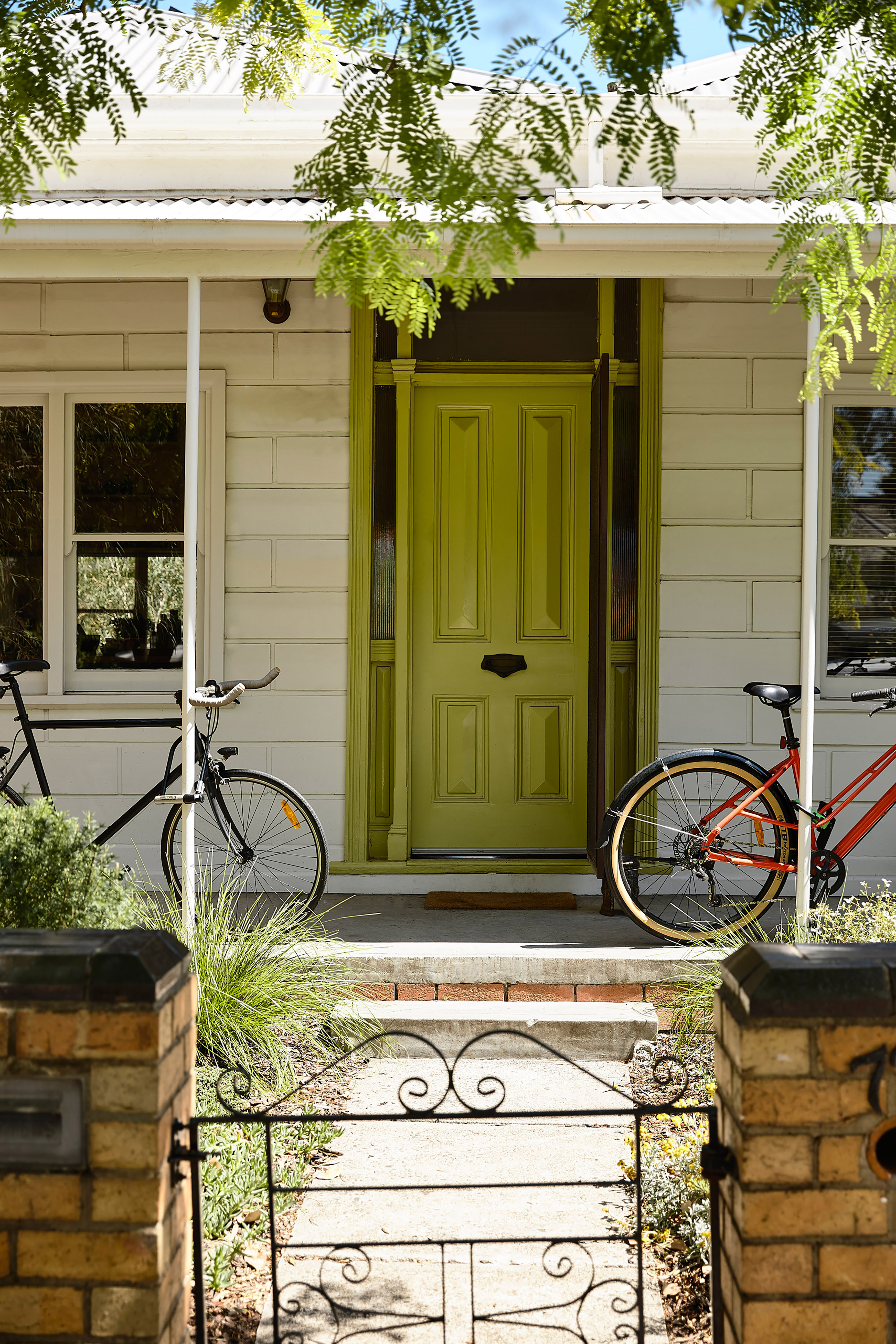 Front Doors
We always smile when we see a brightly painted front door. We're convinced the owners of said doors must be fun. It's science. A warm welcome through the use of colour at your home's entrance can set the mood for visitors, while also communicating with the outside world. You can have a little fun and be bold with your colour choice as you won't be forced to look at it day-to-day when you're inside.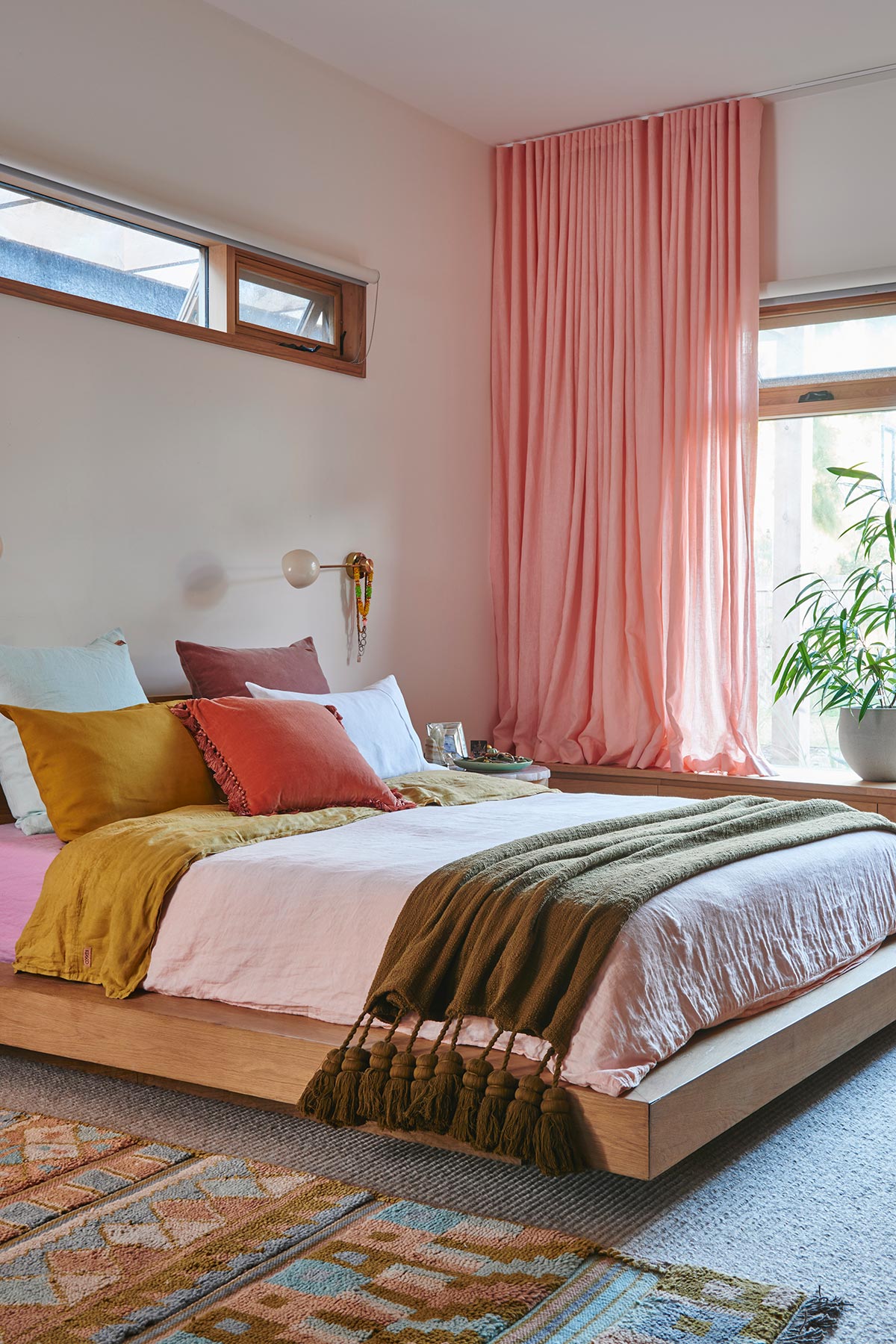 Soft Furnishings
Soft furnishings can encompass everything from pillows and throws, right through to curtains, blinds, tea and bath towels. Soft furnishings offer one of the simplest and most inexpensive ways to add colour to your home. Adding coloured pillows or a patterned throw to an otherwise neutral sofa or bed can transform the entire space and can easily be switched in or out if you fall out of love with your colour choices. While curtains and blinds are a more expensive colour commitment, they are a great way to make a statement and add personality to a room. We particularly like coloured window coverings in kids' bedrooms. 
Feature Image: Architect: FIGR Architecture Studio; Photography: Tom Blachford