The Ballarat Barn designed by Eliza Blair Architecture is an addition to a beautiful heritage home. The clients decided that they want to spend a lot more time outside with their three growing children and they wanted to create a new, more open area in their generous backyard to facilitate this. Consequently, the pavilion acts as an addition to the original house, with a light-filled open plan that overlooks the backyard.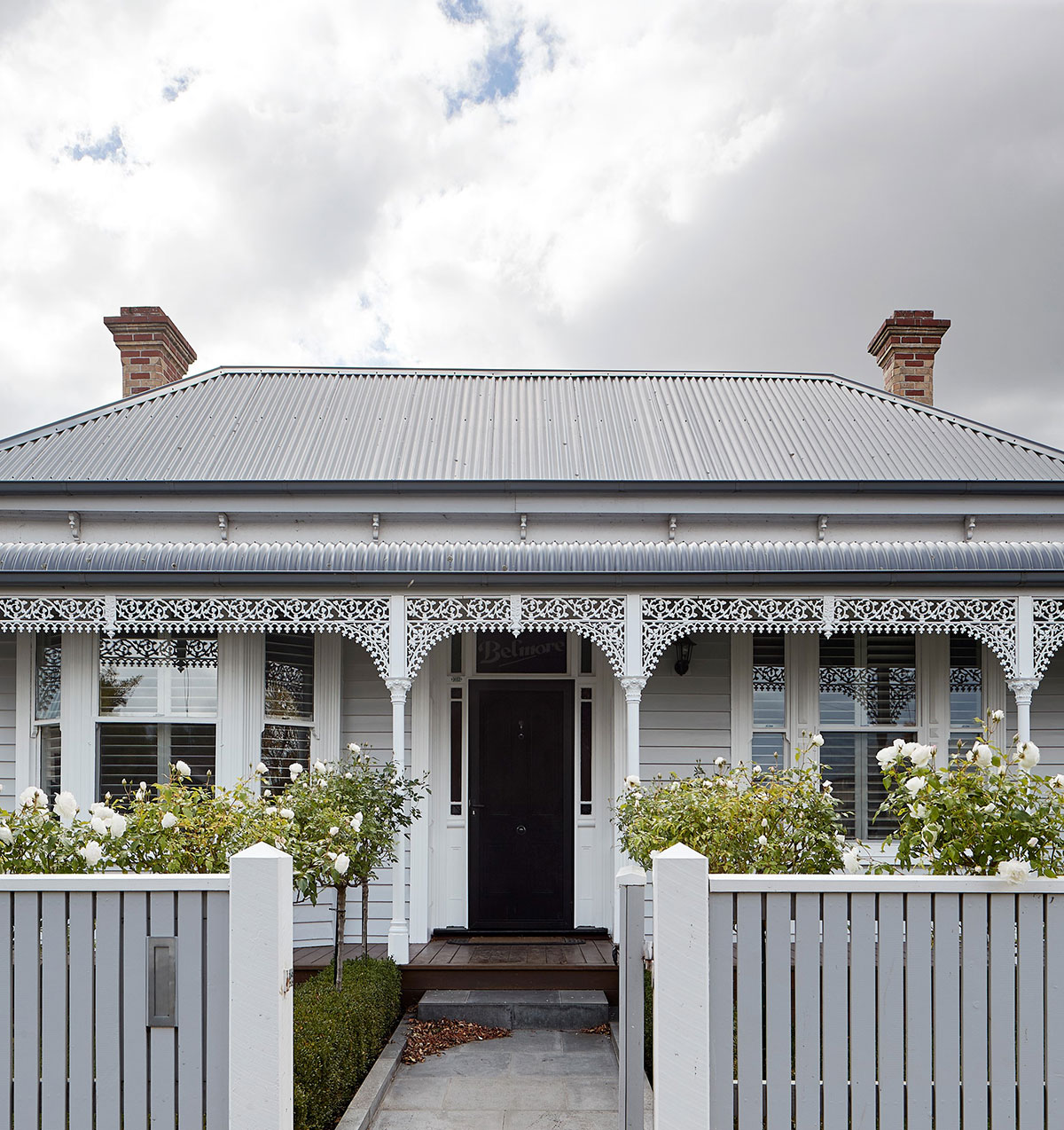 The team was tasked to design the house and build it around a mature silver birch tree that needed to be retained. This tree is surrounded by two pavilions: one for the new kitchen and dining area, and the other for storage, the shed, and the carport.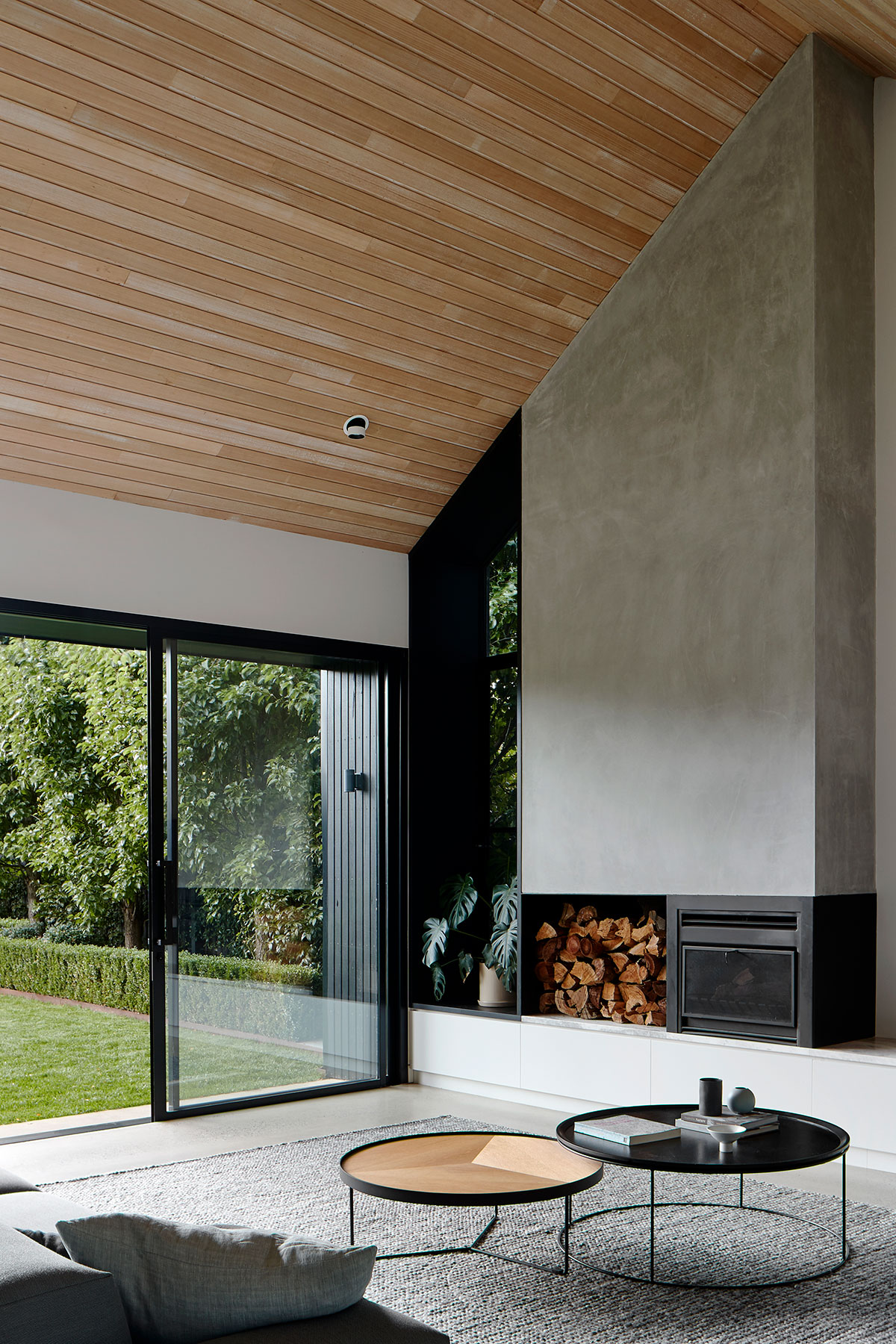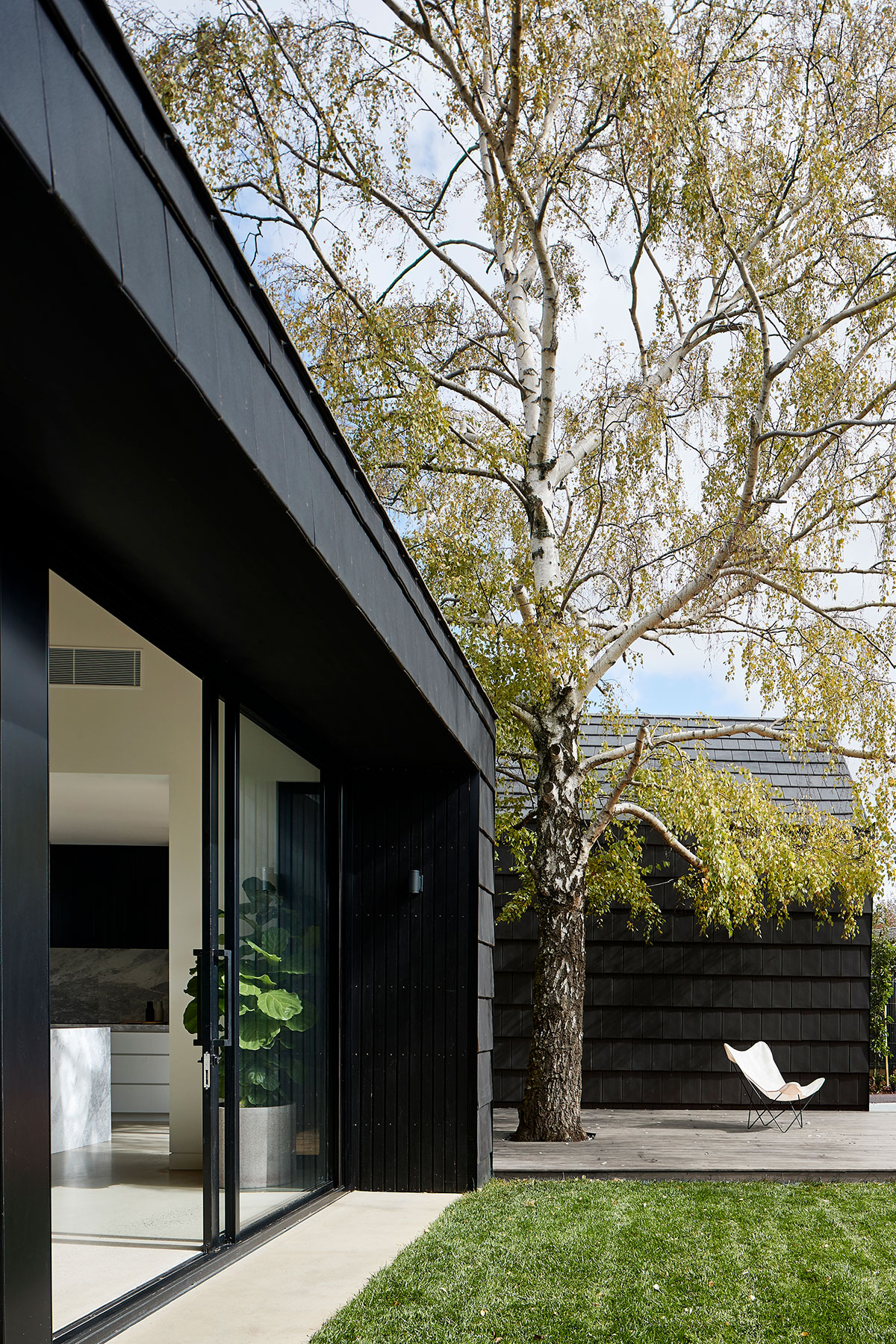 A full-width wall of glass panels captures the views of the backyard and that special tree. As a tribute to the stunning tree and to distinguish the addition from the original weatherboard house, the asphalt shingles are textured like bark.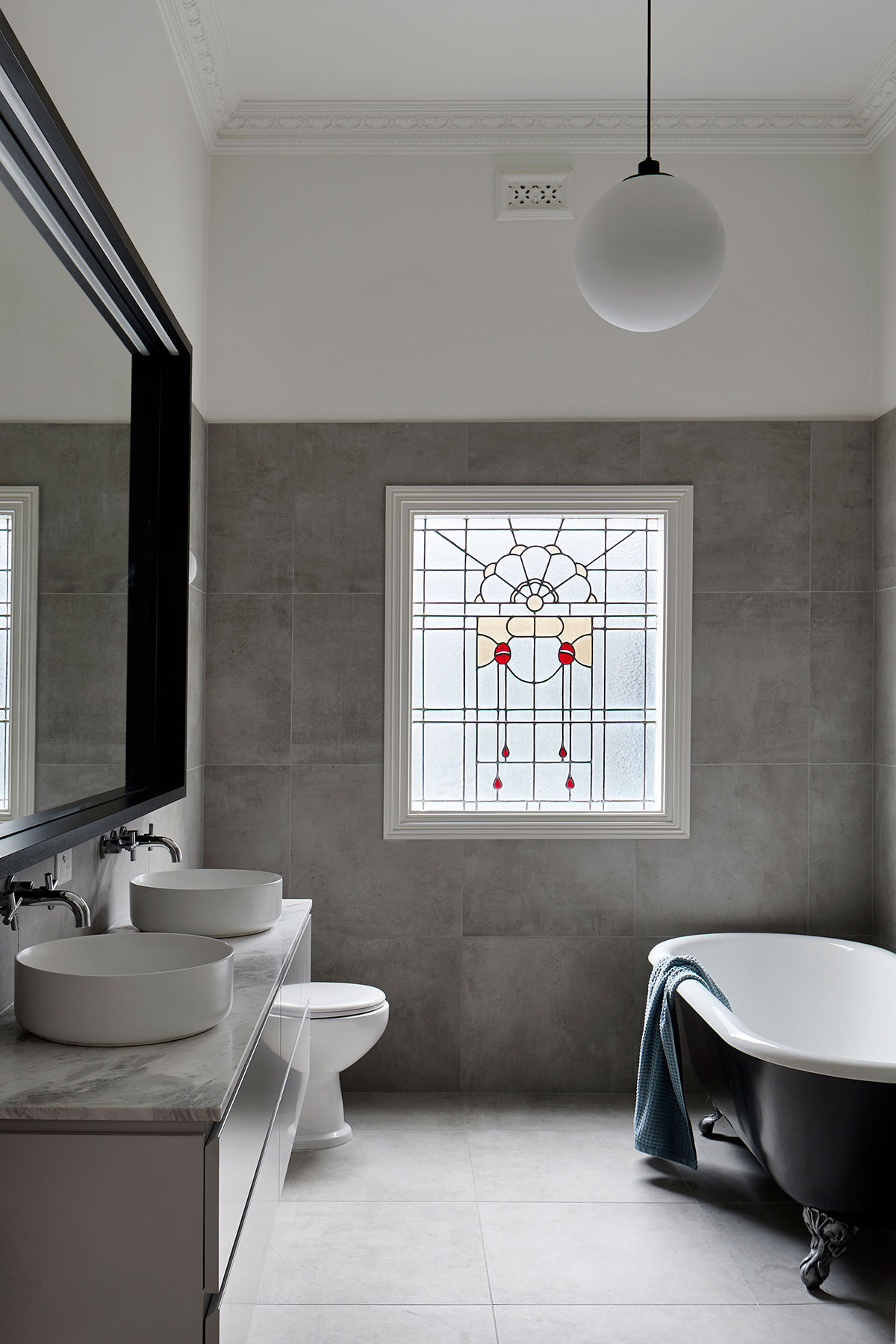 Due to the clients' active lifestyle, they also wanted a spacious garage large enough to store all of their outdoor gear and an upstairs loft space for their teenager. "The clients asked for a design that respected the original heritage home and was keen to explore a pitched roof and textured materials," says Eliza Blair.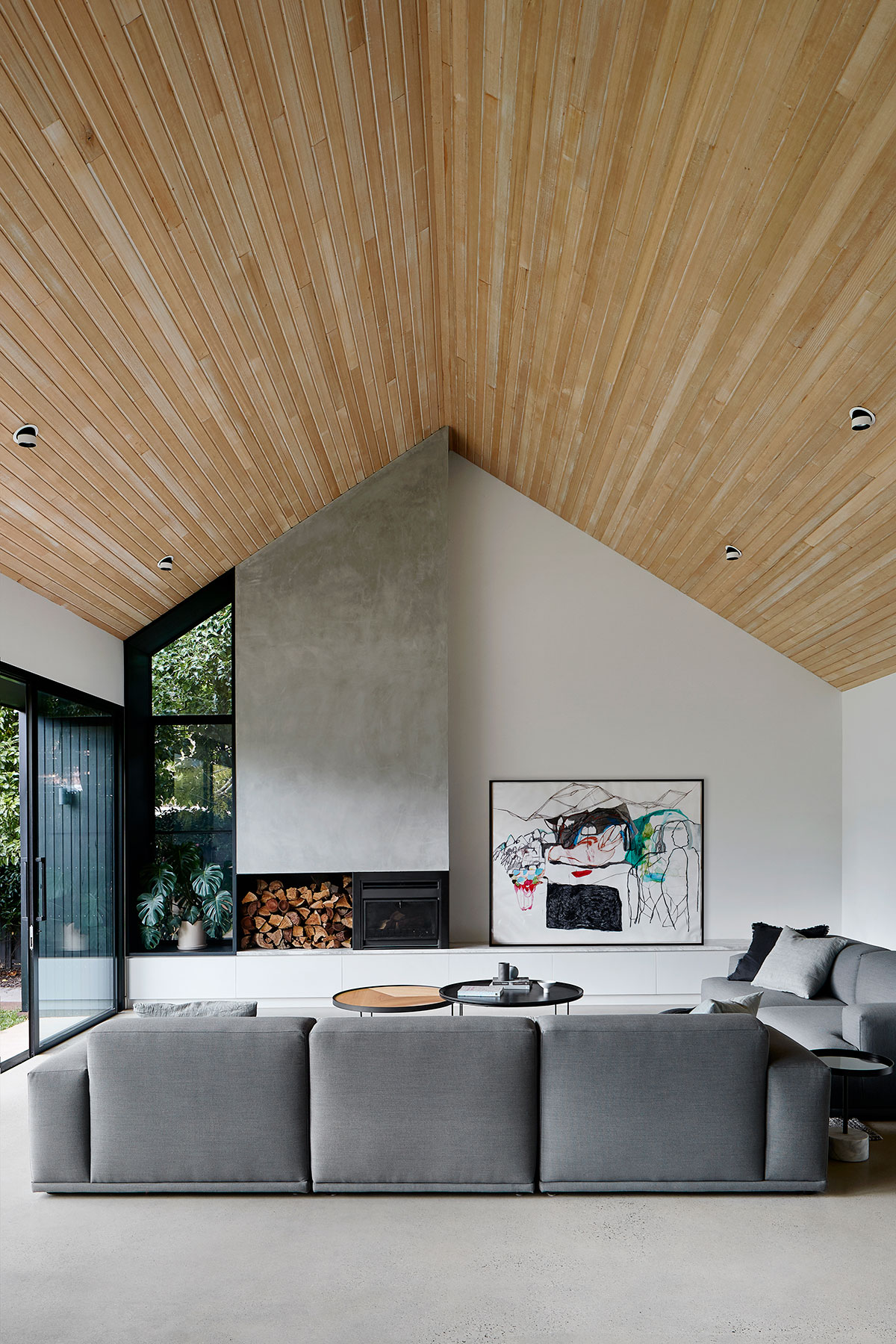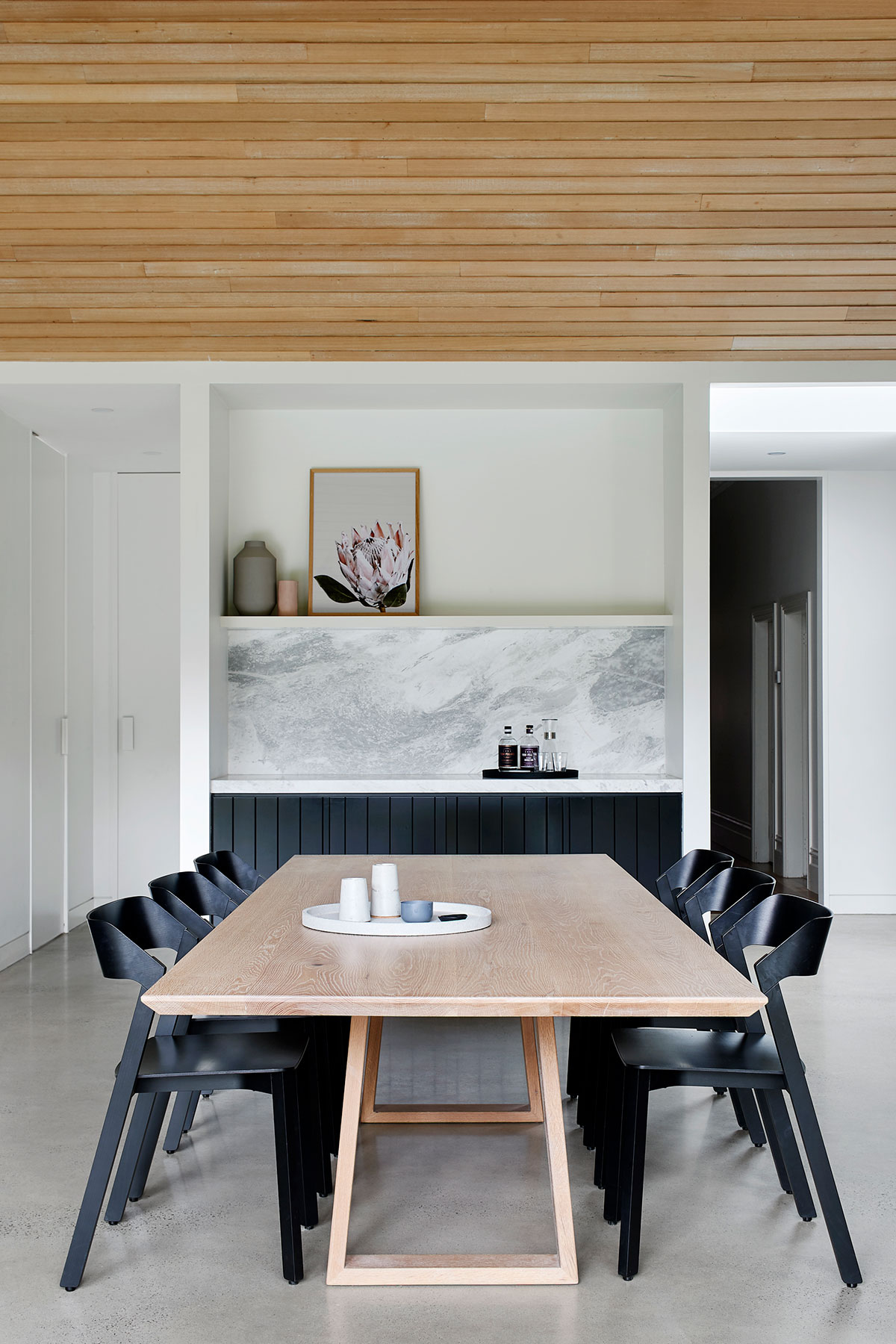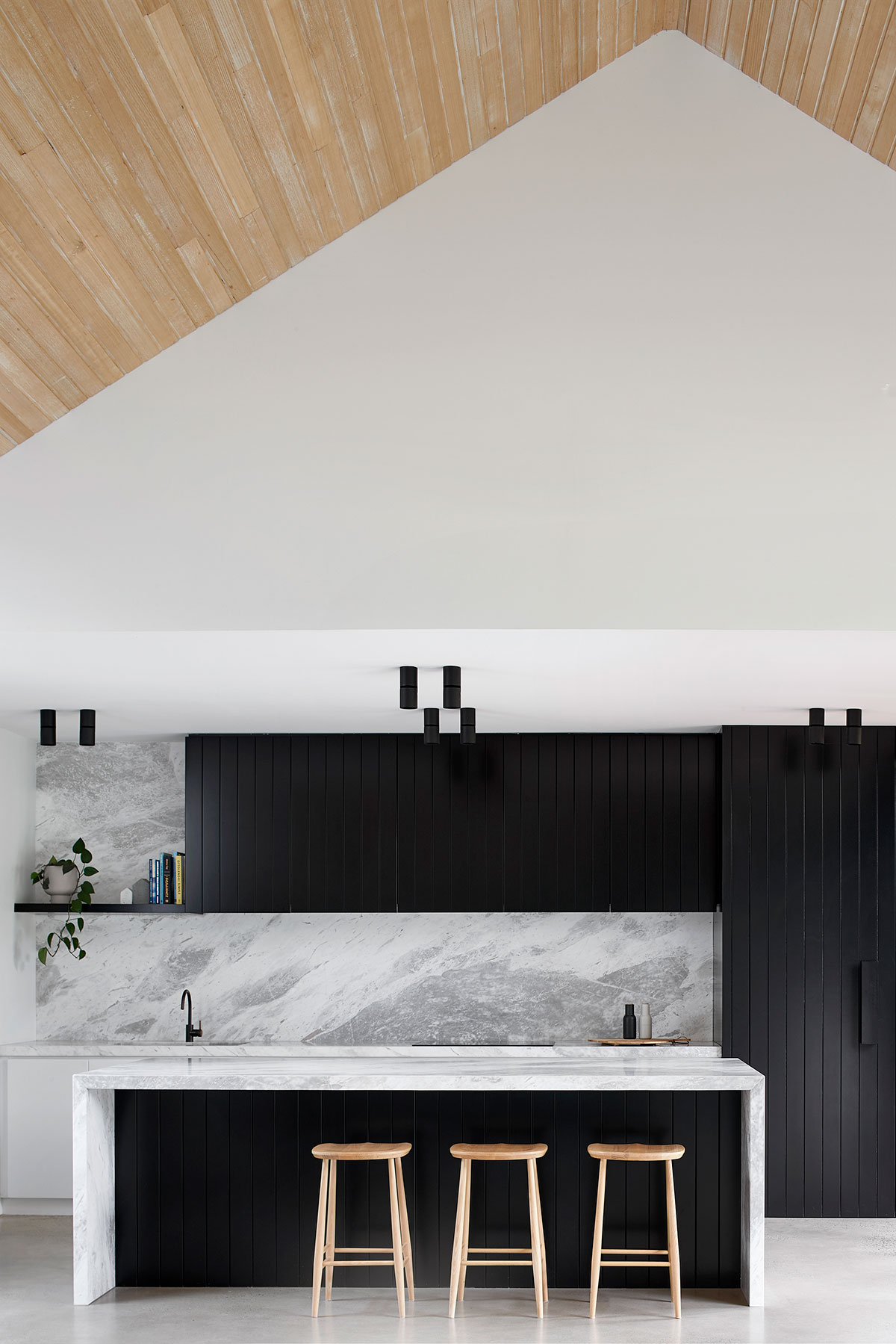 This home will stay warm even in the coldest Ballarat winters, as it has a heated concrete slab and double glazing to keep the cold out and the heat in. . During warmer months, the doors slide open to let family life spill outdoors.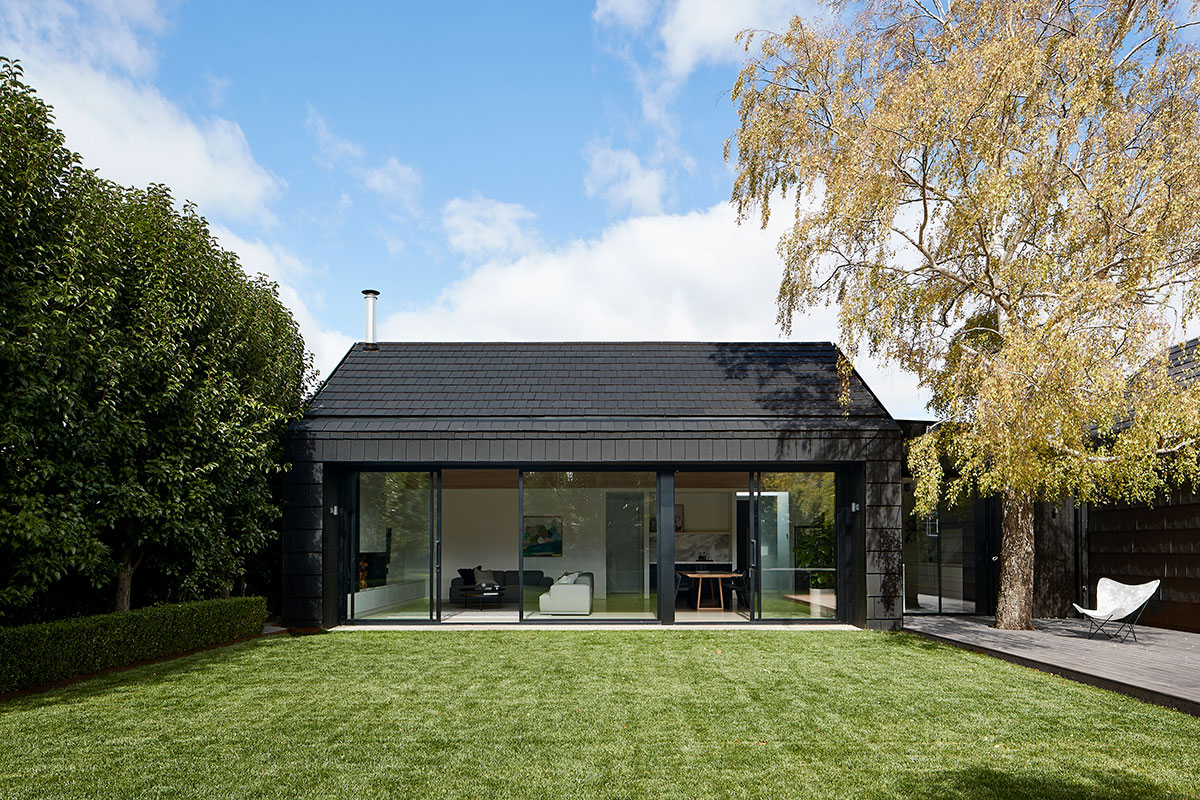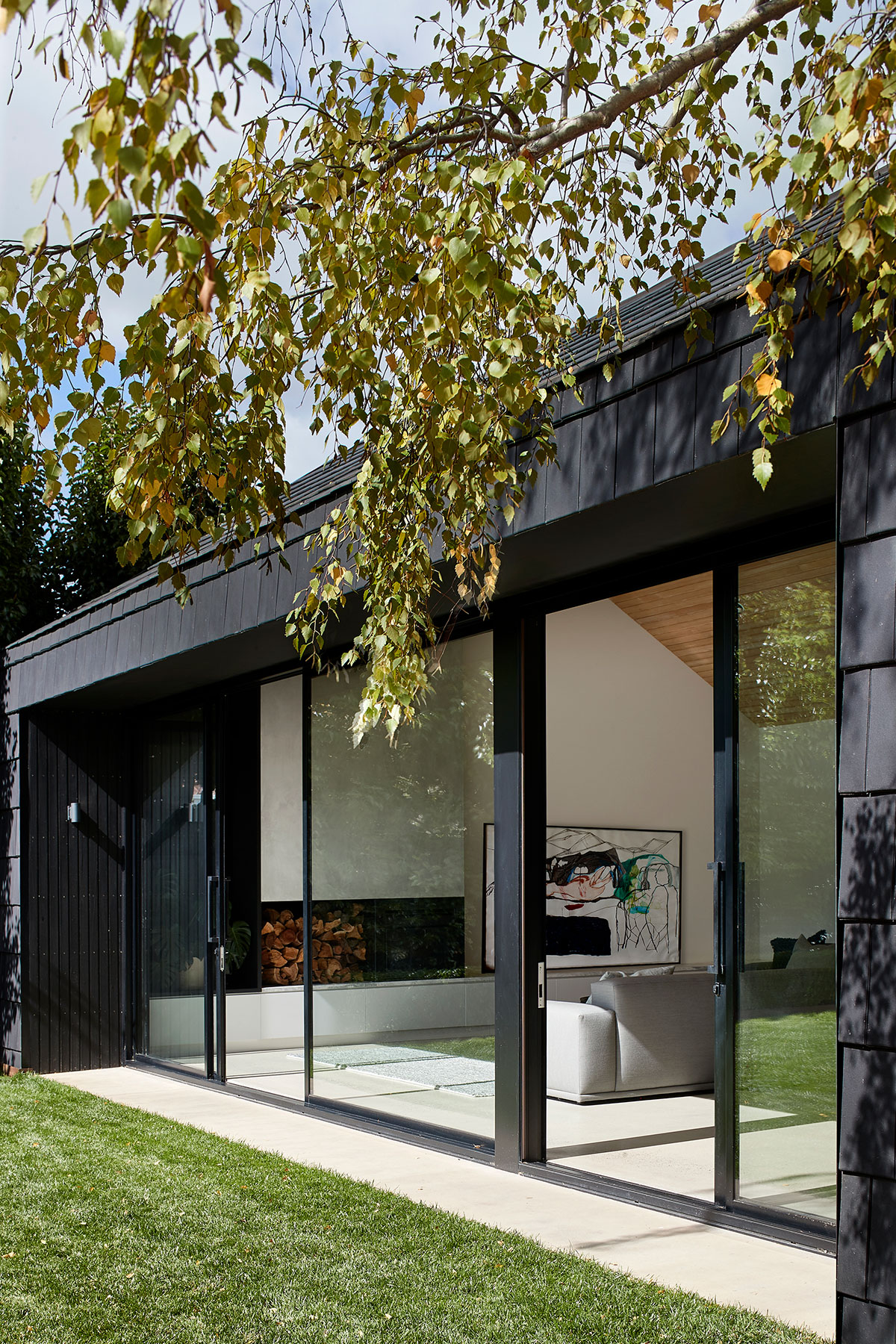 Neutral colours and natural materials create a backdrop of durability and timeless beauty that draws the eye to the greenery outdoors as the family grows. This home will transform the way owners live and allow them to enjoy the simple pleasures of family life.
Project: Ballarat Barn
Architect: Eliza Blair Architecture
Location: Melbourne, Australia
Type: Addition
Photography: Shannon McGrath