Charlie Ingemar Harding is a Melbourne-based artist from the Western suburbs of Victoria, working predominantly in painting and installation. Charlie's humanist approach to his practice is candid and spontaneous, cultivating sincere, quiet moments. He realises his art through his process – instinctive and understated, which traverses freely between abstraction and figuration. There is a solitary feeling in viewing Charlie's work whereby one is comforted through a strange familiarity of the composition and a private intimacy between yourself and the artwork. We recently took 12 with Charlie…
George Takes Twelve
1. Pleasantries first… Tell us about who you are and what you do?
Hello, I am Charlie, I am 28 and I currently live on the Bellarine Peninsula in Barwon Heads. My weeks are a balancing act; time spent working at Arten, which is a fine art picture framers in Richmond/Abbotsford, my studio (at home), and the ocean.
I feel a honing in of sorts has happened and is happening within my practice. This is since graduating from RMIT in Design and the VCA in Fine Art. I feel as though I am finding my feet of late.
2. What's something you do every day?
Talk on the phone to my friend Leon.
3. What's been your favourite moment so far in your career?
In late 2020, after being awarded the Whiteley scholarship, I along with the four other recipients were treated to two weeks working and living on residency at the Shark Island Institute, Kangaroo Valley, NSW. We were treated to the company of highly esteemed guests, fed delicious dishes, and hosted in the most beautiful and unique housing amongst nature's finest presentation.
4. What's the most treasured belonging/item in your own home?
A beautiful sophisticated modern floor lamp I found at an op shop. It casts such a nice soft warm light.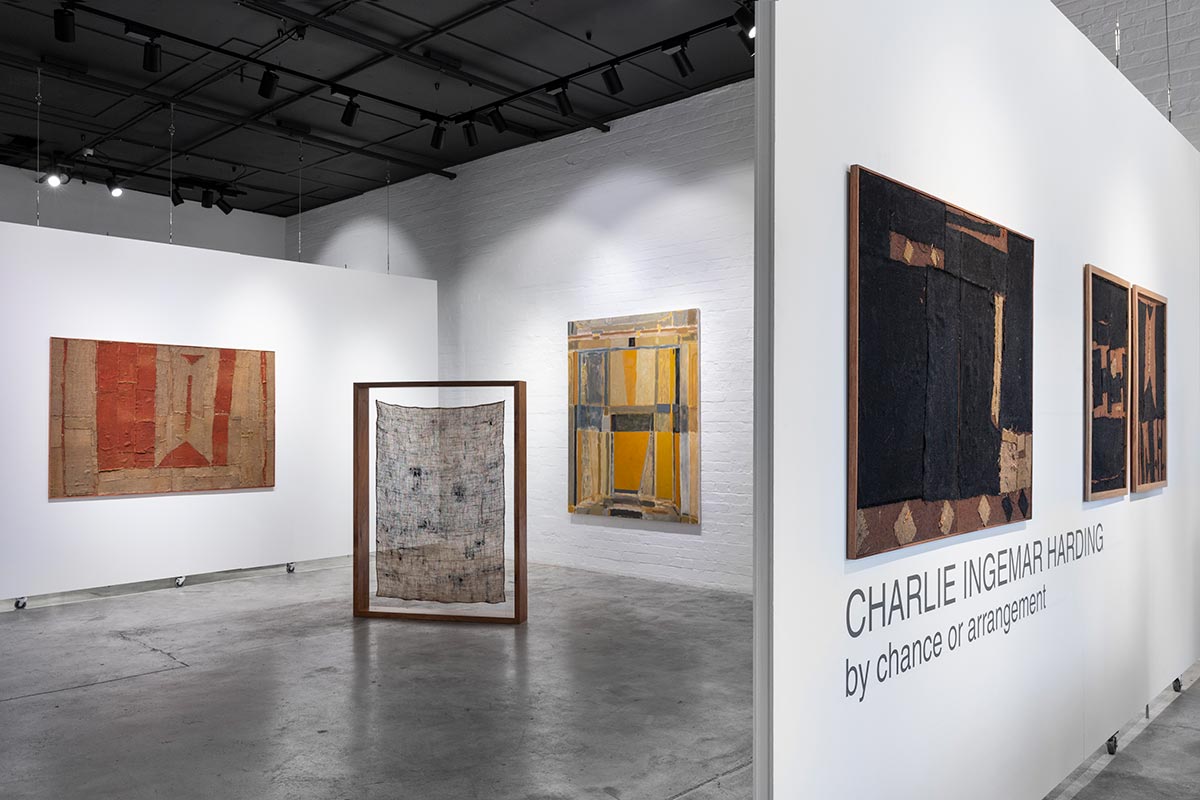 5. What does your average work day look like?
I am an early bird, so I am most productive in the mornings. There is no average day in the studio for me. It's a fairly sporadic way of working. Sometimes hours are spent painting, other times only minutes.
6. Can you pinpoint the moment what you do turned into a profession for you?
Art as my primary profession was solidified when I was approached for representation and had a subsequent solo show with 'This Is No Fantasy' in March this year.
7. What's a skill you want to accomplish in 2021?
I want to design and build a somewhat brutalist coffee table and matching couch.
8. If you could collaborate with anyone (brand or individual) who would it be?
I find absolute pleasure in seeing my work hung in stunning spaces/atmospheres. I guess in a way that is a collaboration with the architect and also builders. Given that, I would love to have my work hung in a building designed by McGlashan/Everist or Tadao Ando.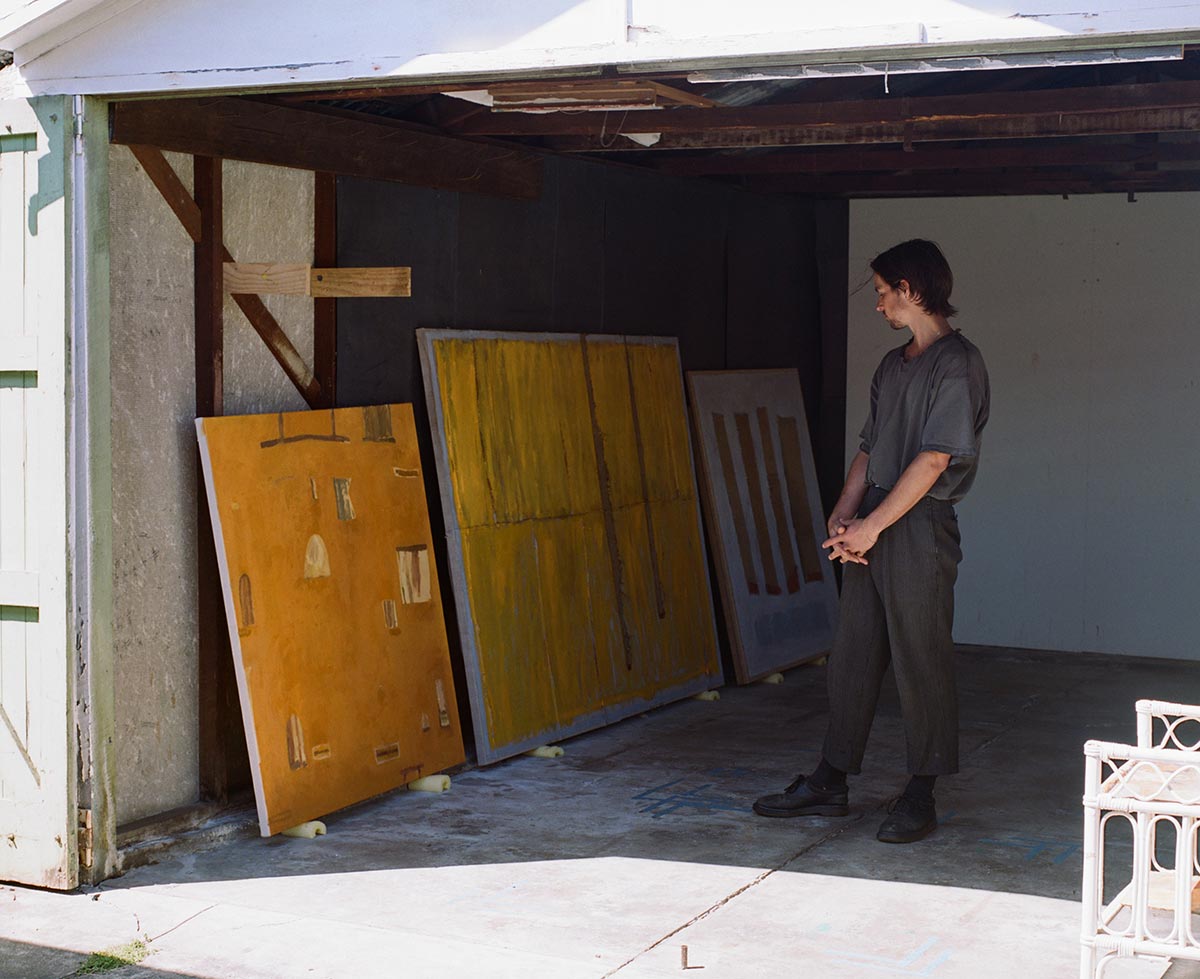 9. If you could see your work displayed absolutely anywhere, where would it be?
Locally at Tarrawarra or Heidi II (Heidi II is designed by McGlashan/Everist) and internationally, on Japan's Naoshima (where Tadao Ando has many buildings) or Teshima art islands.
10. You've got a week off… where are you headed?
Surfing up and down the Great Ocean Road.
11. What's your favourite project/design so far and why?
My favourite project at the moment is a suspended hessian oil painting in a free-standing salvaged Blackwood frame which I created earlier this year for the solo exhibition at 'This Is No Fantasy'. As it was the second iteration of this type of piece, I was able to refine the material finish and accuracy.
12. What's next for you? Any exciting new projects in the pipeline…
I am excited about my next solo exhibition in September at 'This Is No Fantasy'. I plan for this to be the publication launch of a drawing book along with the display of framed drawings and paintings. I've been sitting on these works for many years so now finally this exhibition will be at long last realised.
Meet the Maker Radio
Studio music, from mine to yours
"I listened to these 10 songs on repeat while creating the body of work 'by chance or arrangement'. Each new day in the studio, these songs helped me hot-wire a certain state of mind that proved very productive and I believe they can be seen woven in the work produced for that show. Enjoy x" – Charlie Ingemar Harding
Where to find Charlie
Name: Charlie Ingemar Harding
Job Title: Artist and Fine Art Picture Framer
Instagram: @chadoner
Photography by Tim Hardy and Janelle Low