Detached from the main residence, The Pavillion is an additional entertaining space added within the owner's garden. The owners have a large family and wanted this additional space to tie in with their existing residence. Working with Georgie Shepherd across both their main residence and The Pavillion meant there was naturally a continuous aesthetic, and that Georgie had a good understanding of the client's preferences for this latest project.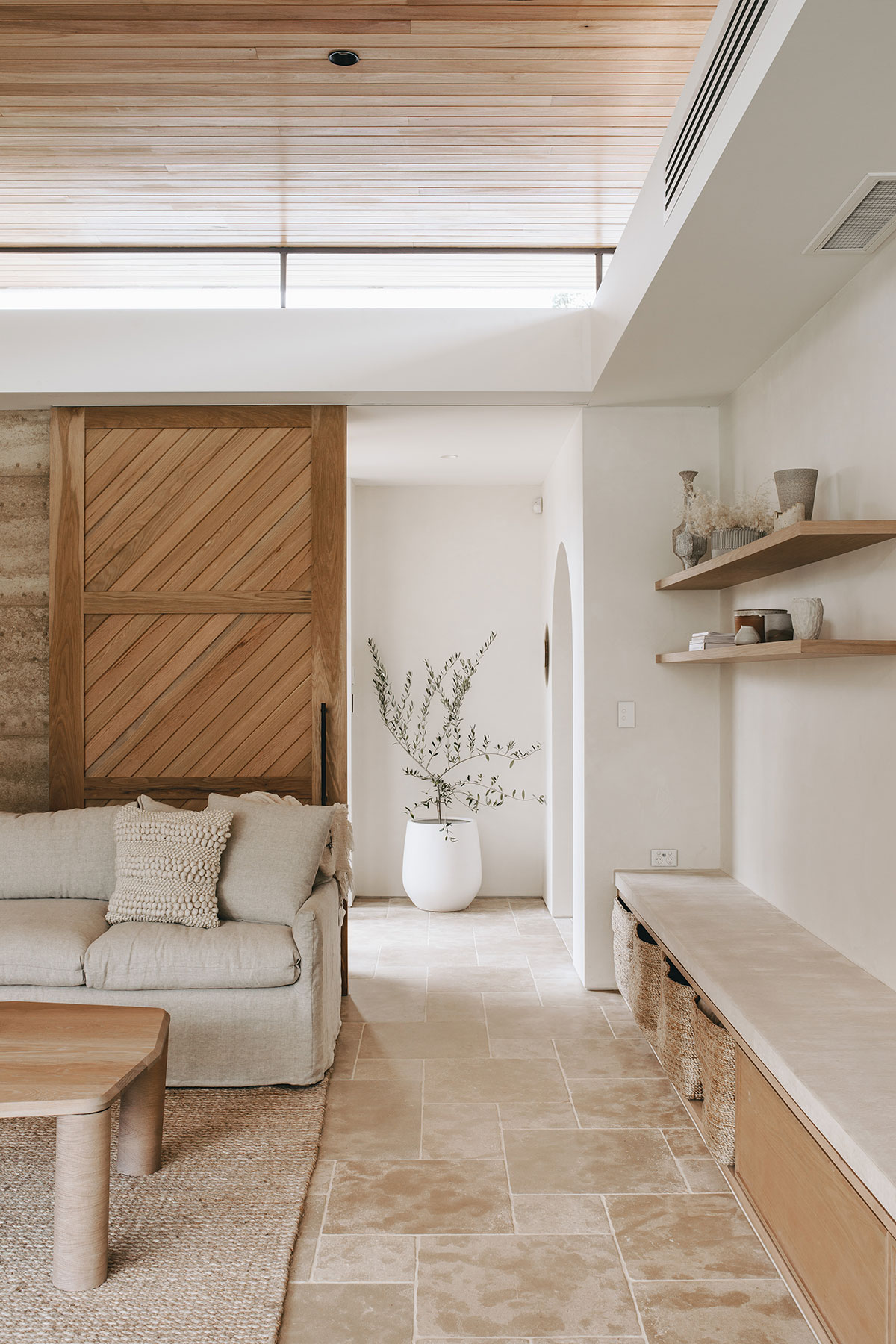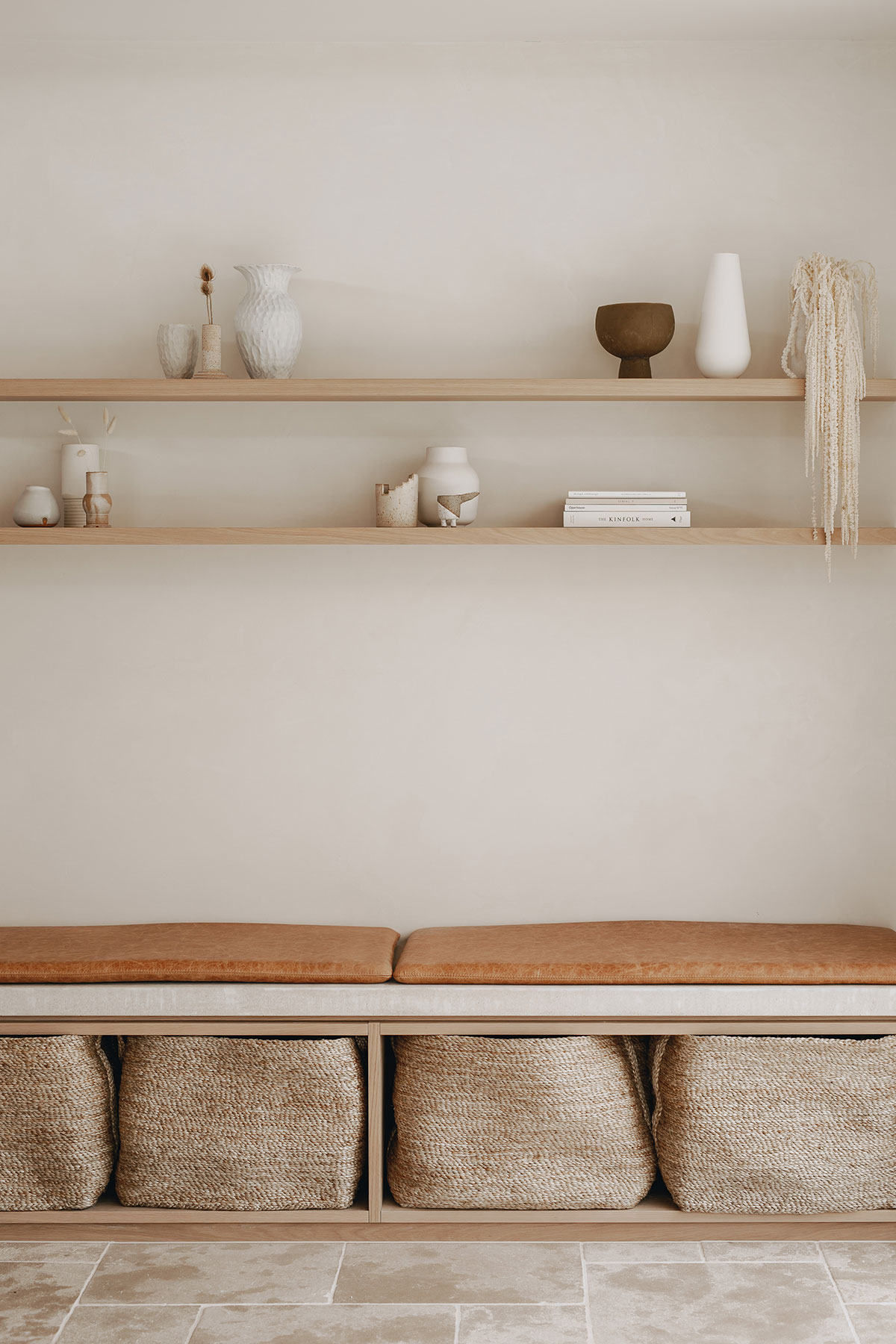 Soft furnishing, decorations and material finishes all fall within the same soft, neutral colour palette of stone, wood, limestone, softly polished plaster, grasses, and beige linens. The result is a home we can just know would be happy-sigh inducing.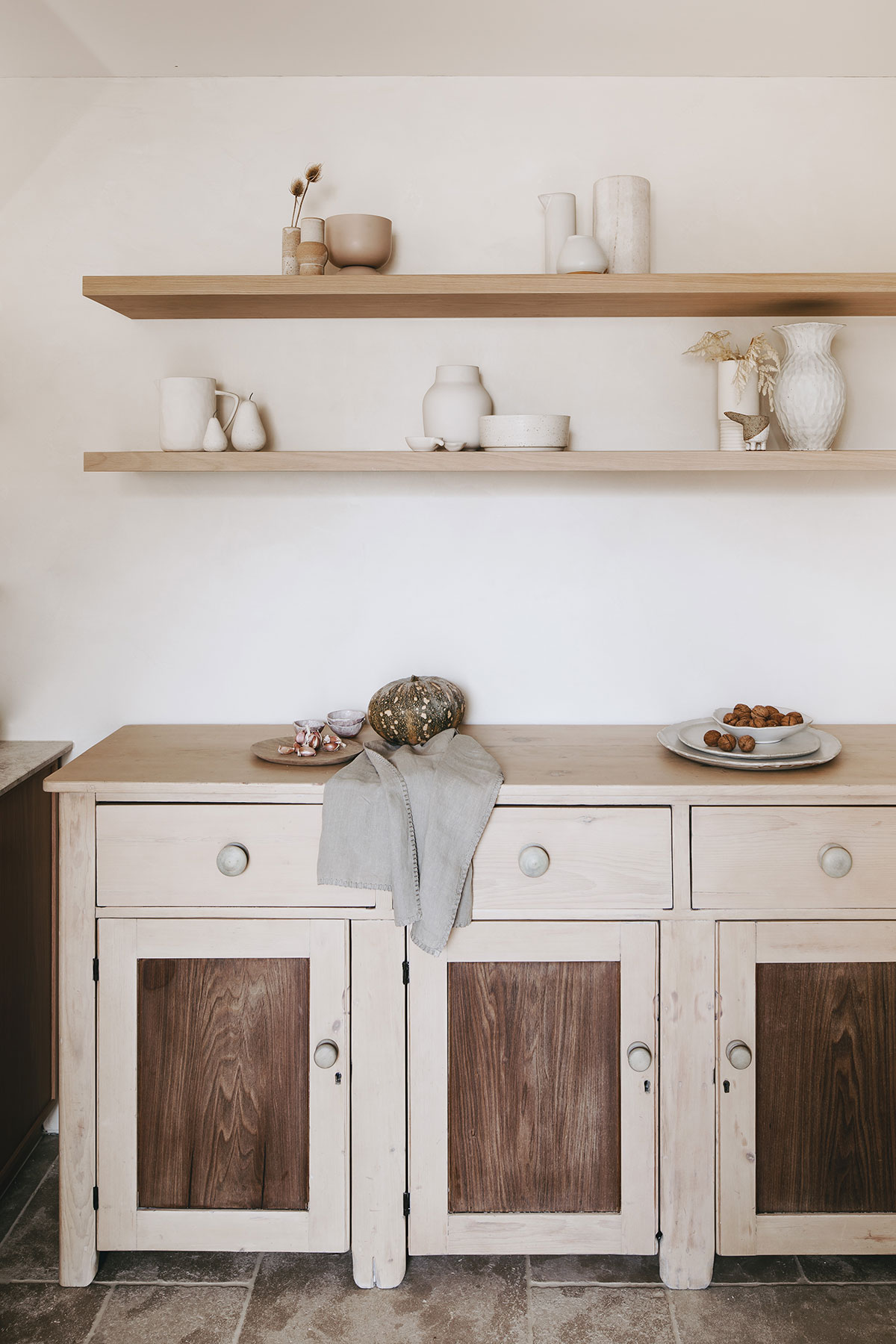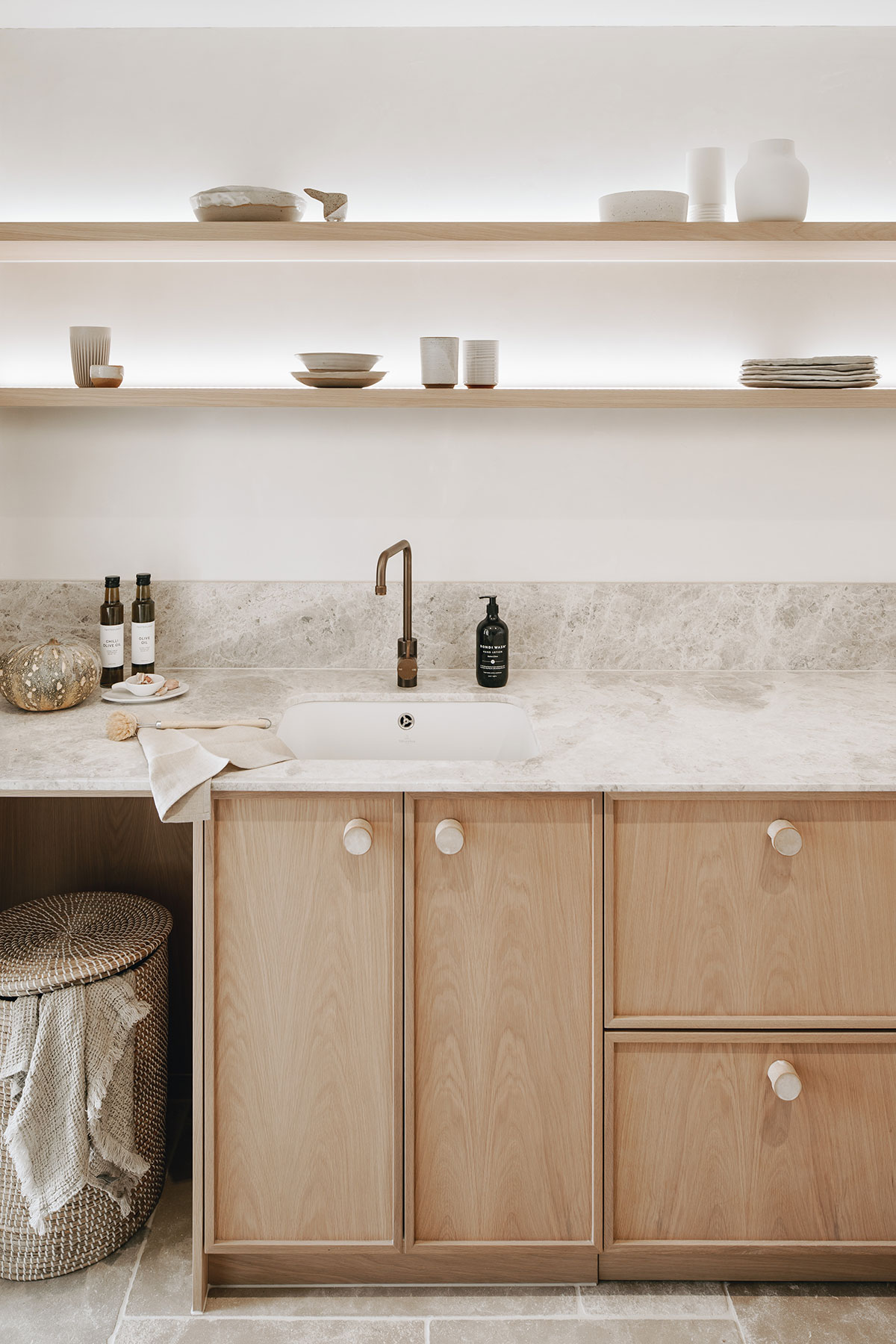 "Materials were chosen with permanence in mind to compliment the 90-year-old main residence and ensure the longevity of the design. They have been selected with naturally ageing characteristics while also being easy to maintain." – Georgie Shepherd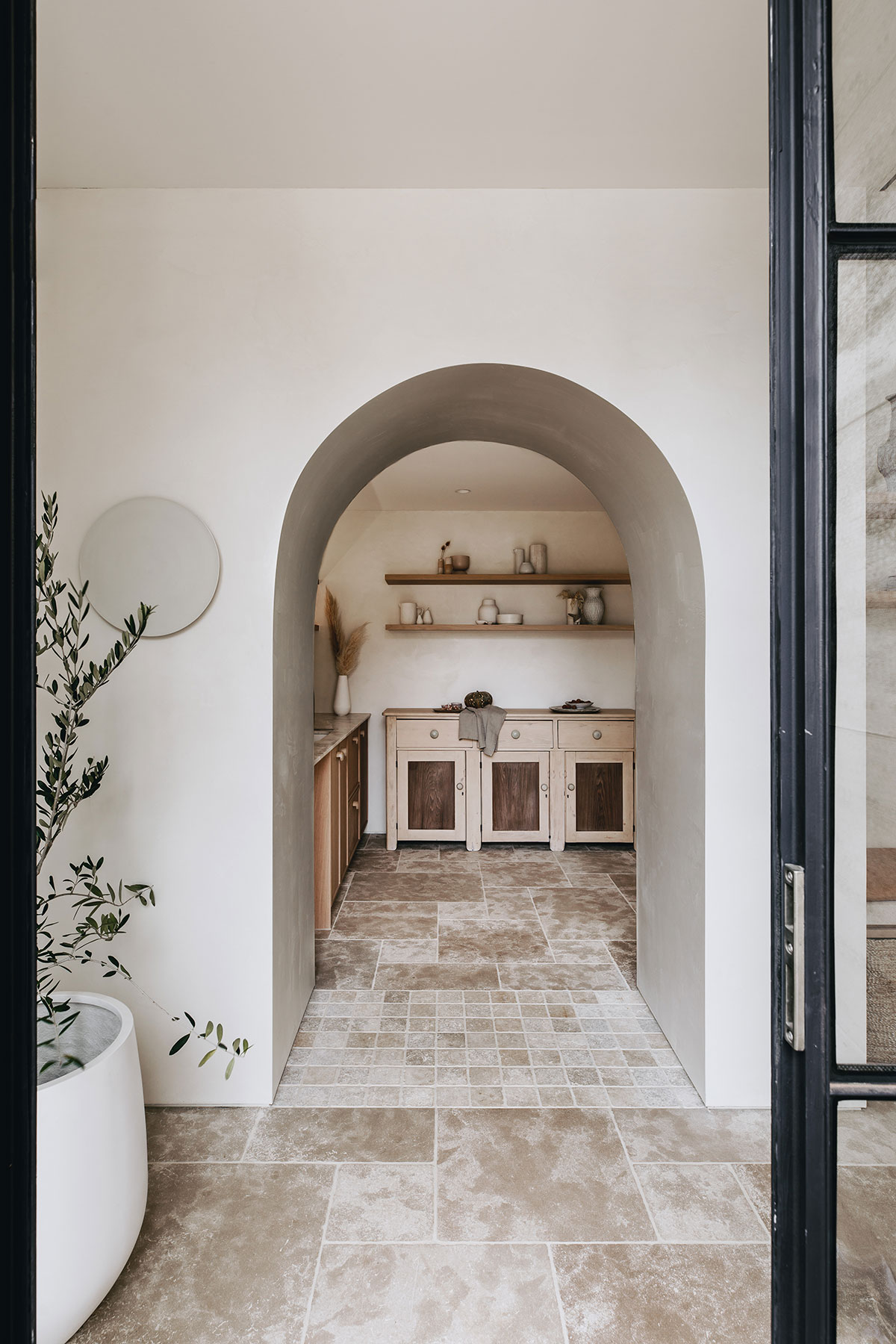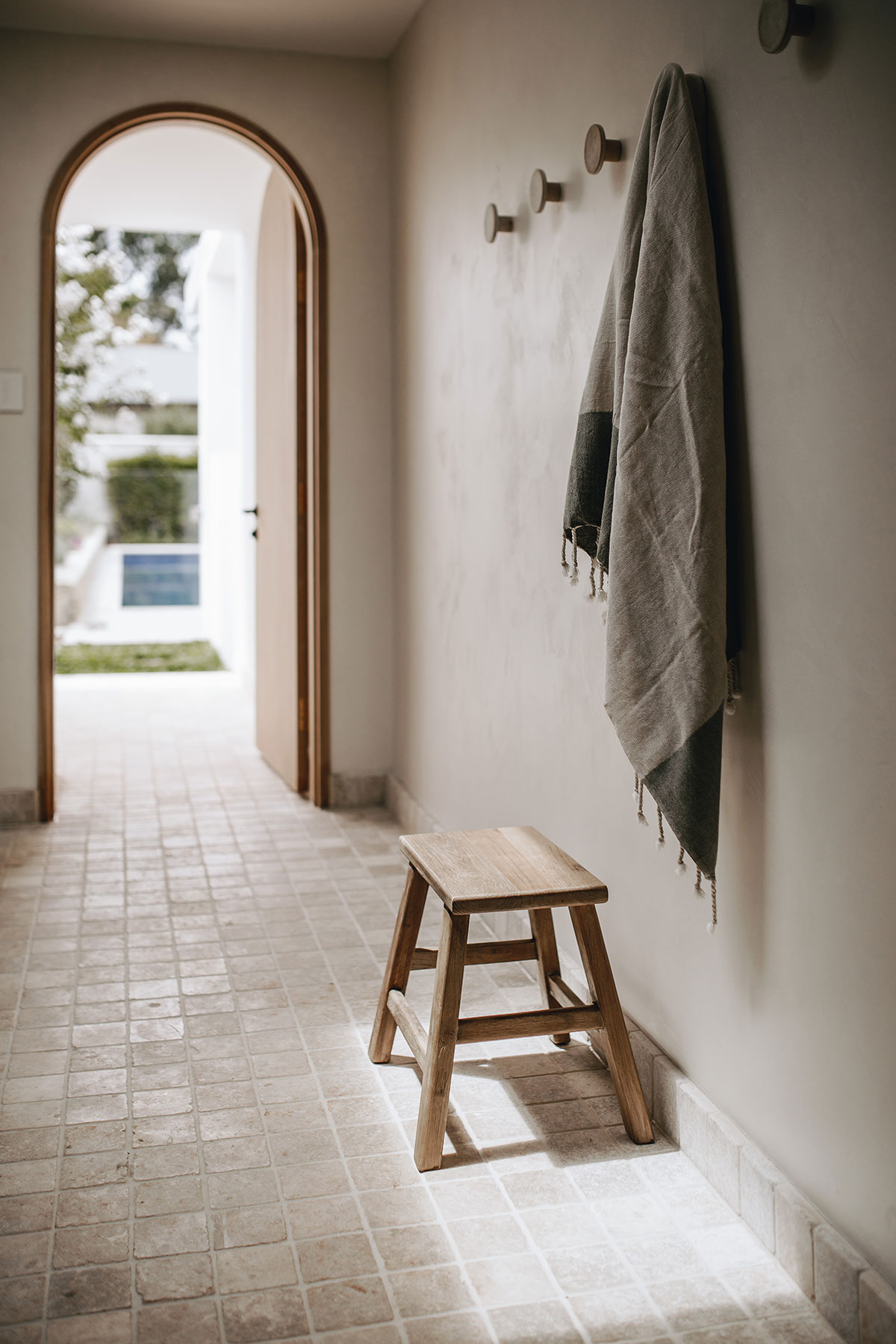 The use of different tile sizes and configurations, often adjoining each other, delineates between different areas and visually breaks up the expanse of similar tones. However, the Modular Arbon natural stone extends from the interior out into the entertaining and pool area, helping to connect The Pavillion to its garden surrounds.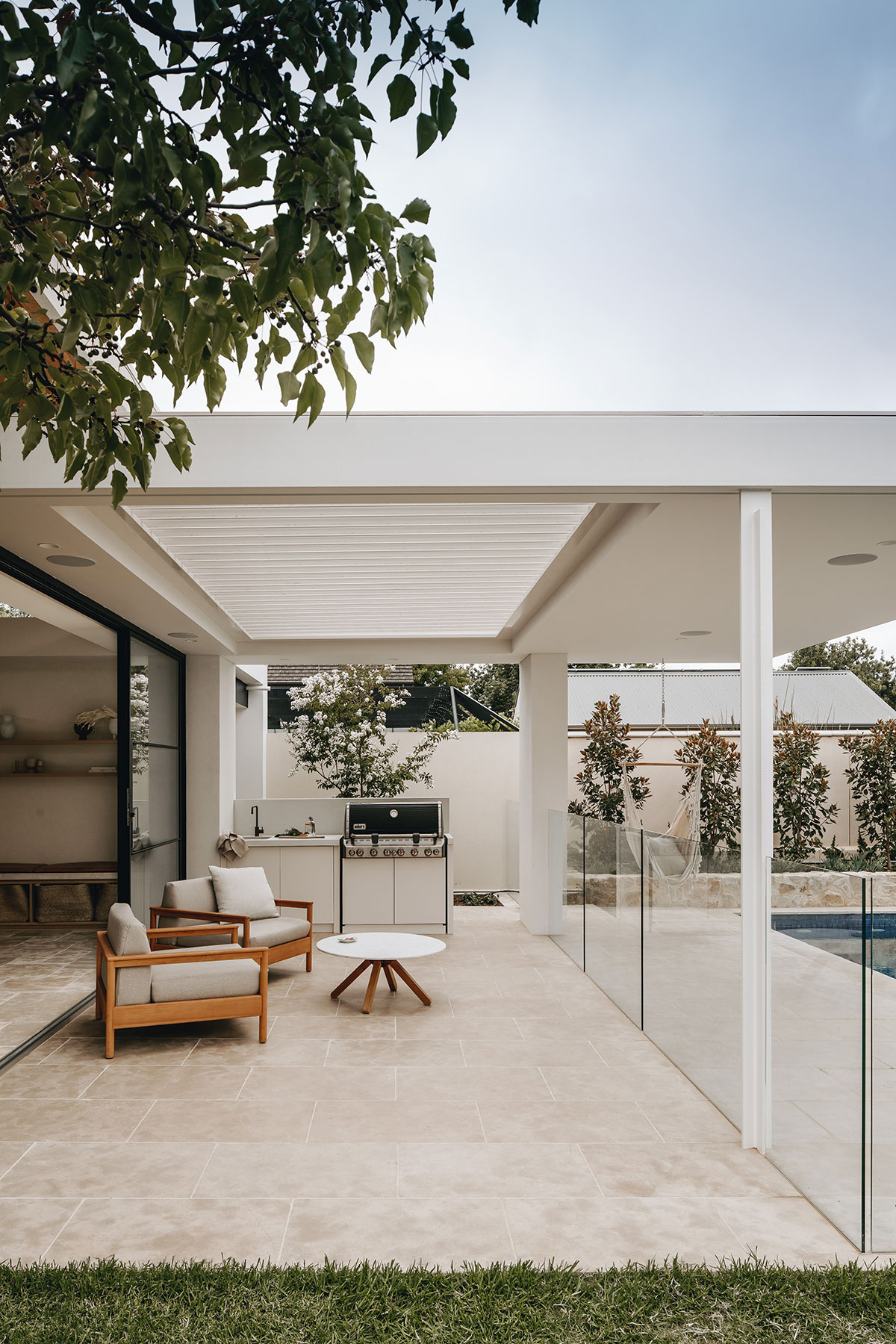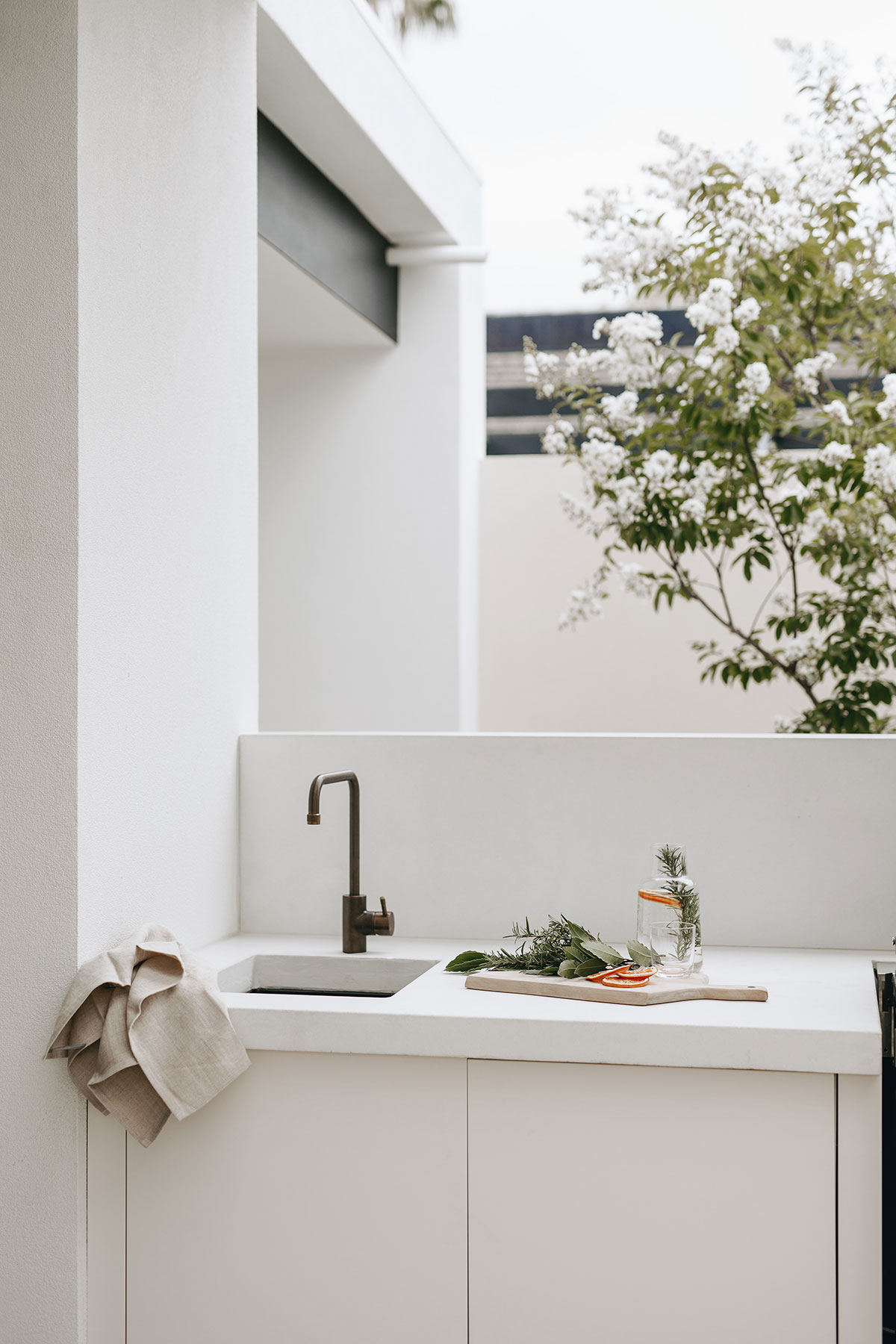 Large glass sliding doors open up the living space to the outside, creating a functional indoor-outdoor flow. The outdoor space is minimalist, while still providing a spot to entertain, with an outdoor sink, a barbecue, and perfect viewing of pool activities.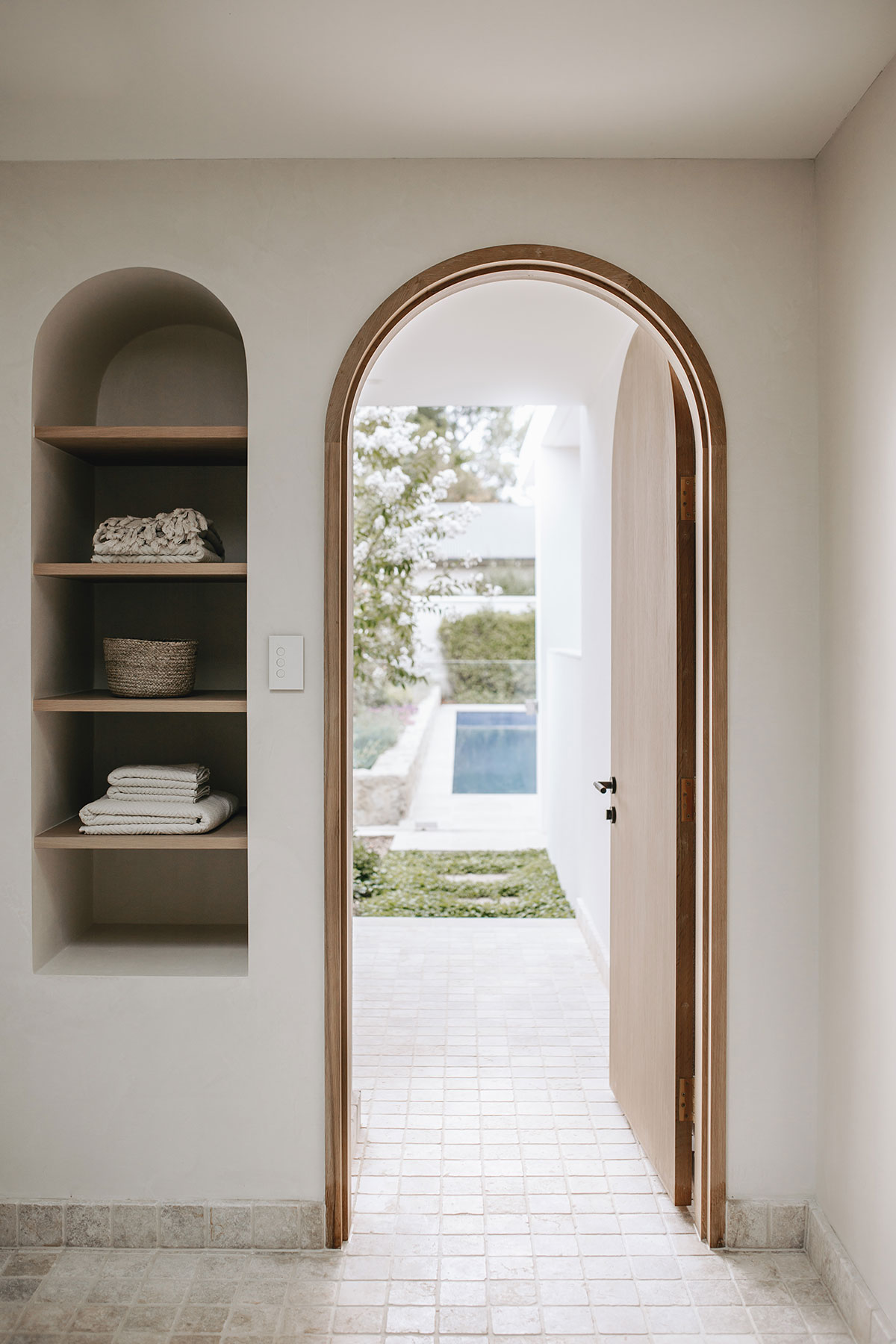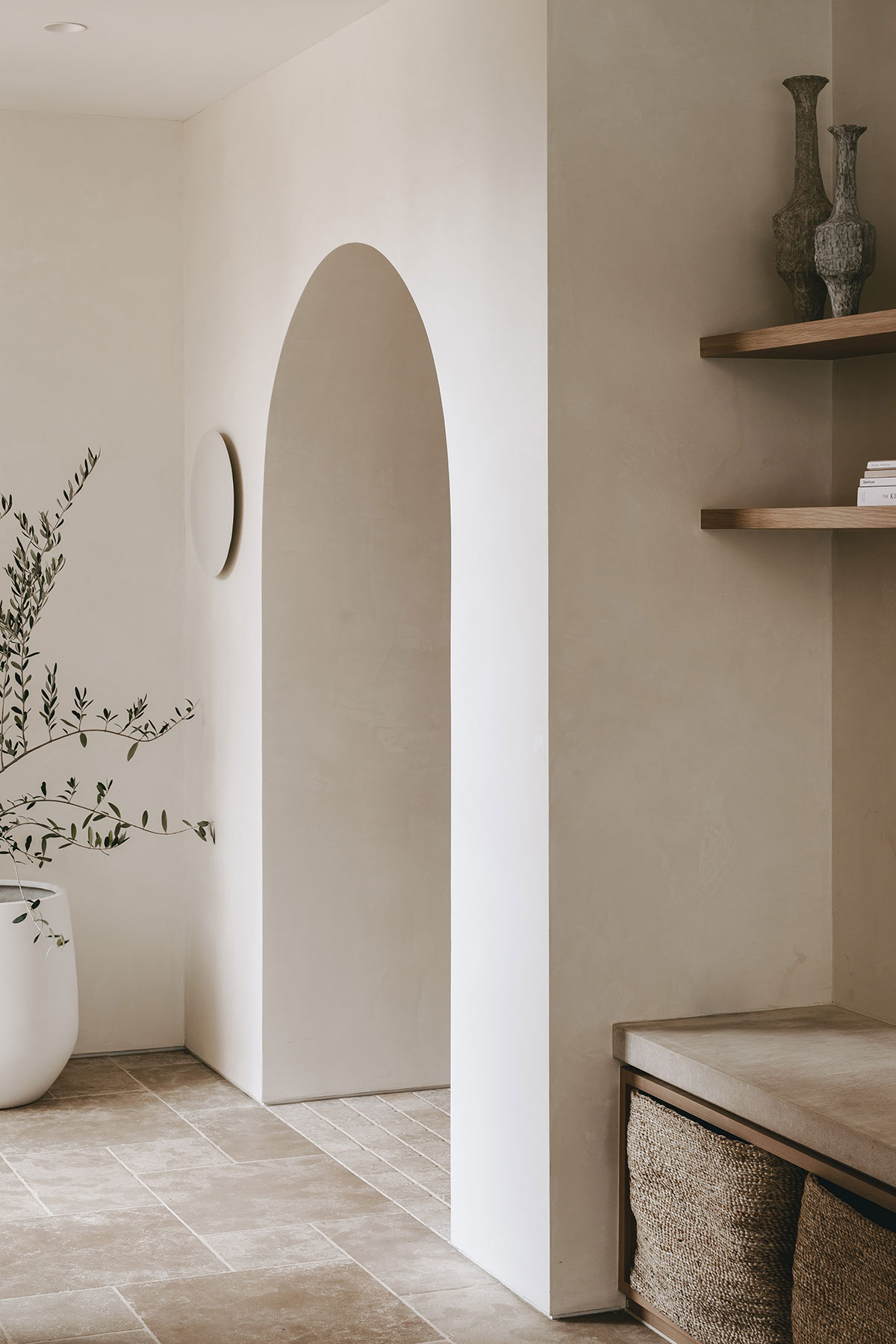 Georgie Shepherd Interior Designs worked together with Proske Architects and building was undertaken by Uban Habitats, to create a harmonious and cohesive addition that can be enjoyed by the whole family.
Project: The Pavillion
Architect: Proske Architects
Interior Designer: Georgie Shepherd
Builder: Urban Habitats
Location: Adelaide, Australia
Type: Addition
Photography: Christopher Morrison