The Robinson Road House by Chan Architecture is a renovation and extension to an existing New England style house. The goal of this project was to renovate the old spaces, add new ones, and create a better connection with the outdoors. It has been done in order to provide greater functionality for those who live there now, as well as future generations that will come after them.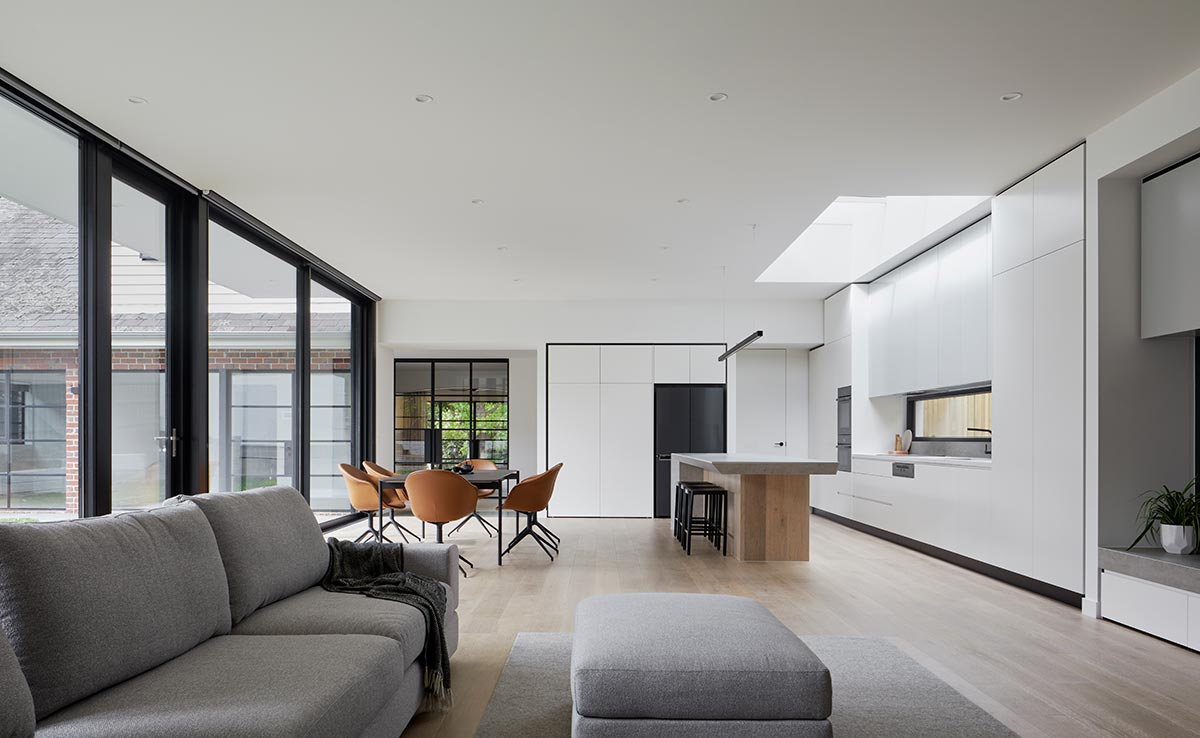 As part of this project, the challenge was to add modern features to an existing period property while maintaining the charm and character of the original building. A variety of new materials and structural elements, such as steel-framed doors and windows, herringbone wood flooring, and soft window furnishings, were incorporated into the new and old portions of the house.
"The brief was to renovate and repurpose the existing rooms and façade and to add a new open planned kitchen, dining, and living room and master bedroom at the rear, as well as create a better connection to the backyard." – Chan Architecture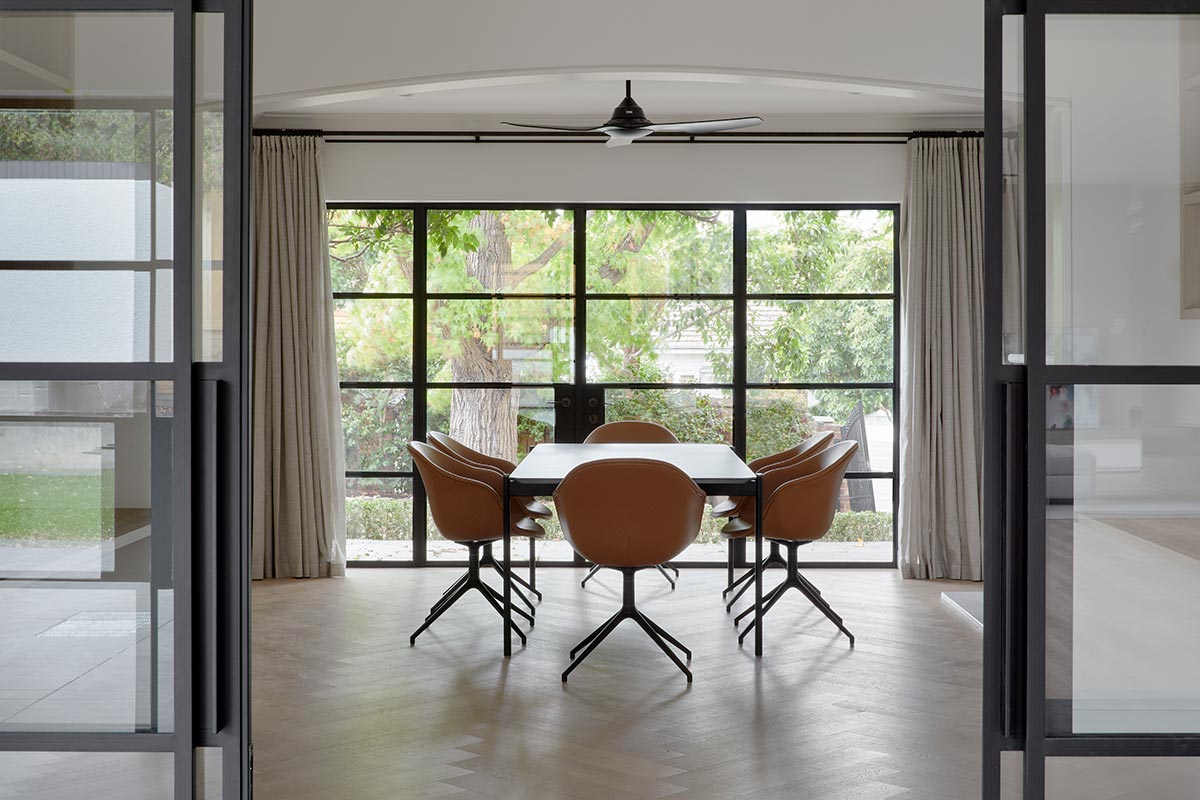 To complement the original brick and timber elements of the building, a combination of contemporary and classic materials have been used. Even though the configuration of each space differs a little from that of the other, the architectural style remained consistent; this was one of the primary challenges.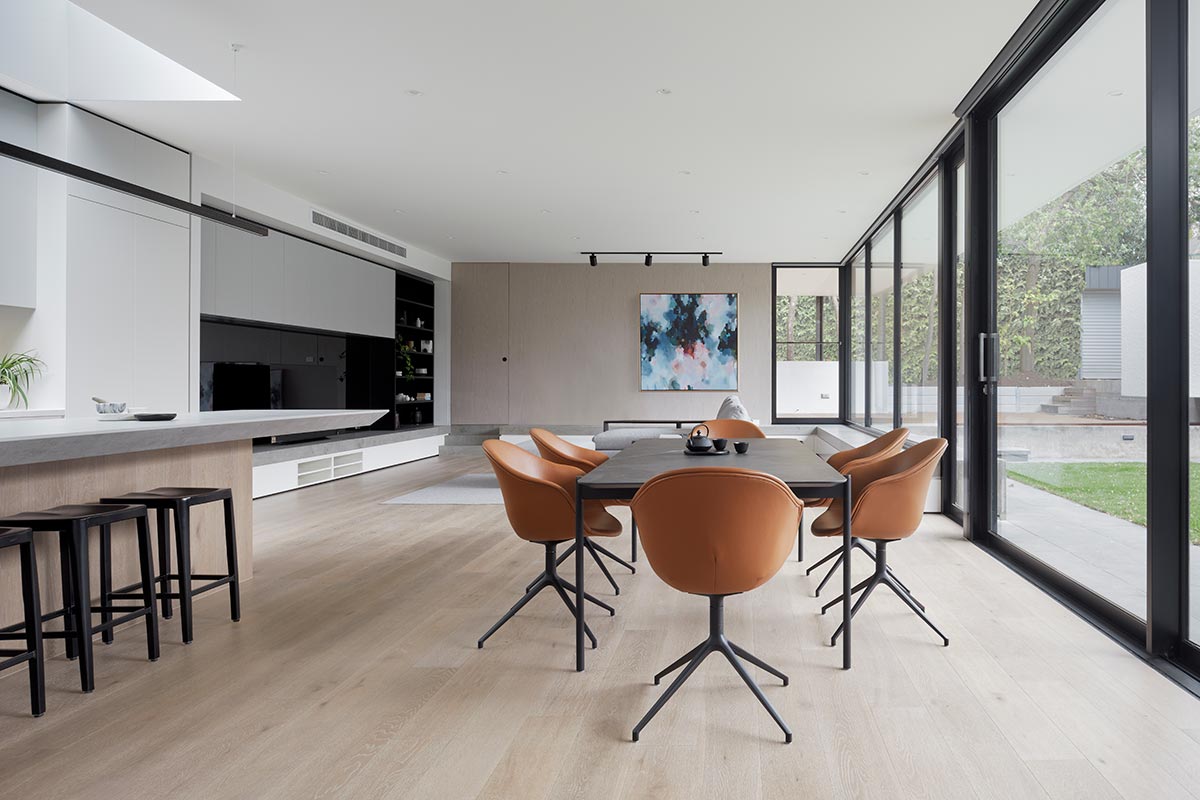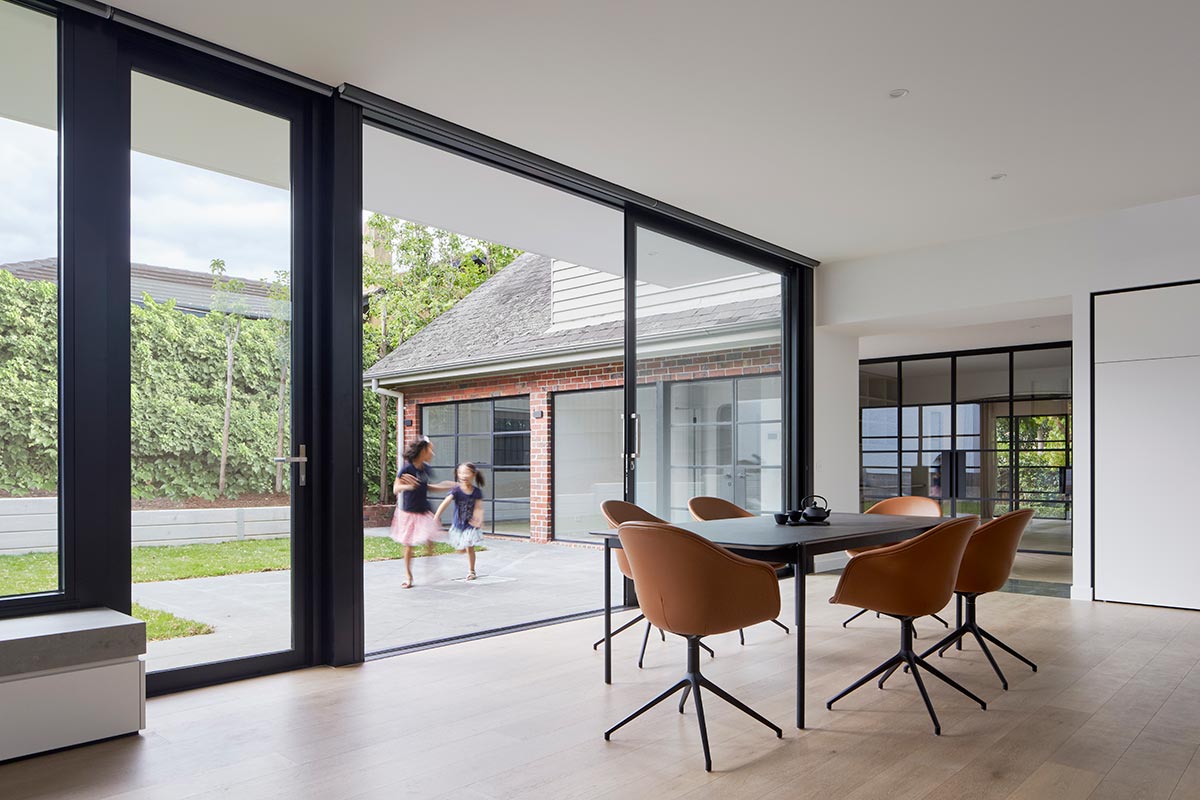 All the main living and dining areas can enjoy northern light through the new extension on the south side of the block. As you approach the extension from the northern side, expansive full-height sliding doors create the illusion of one large space by blurring the boundaries between inside and outside.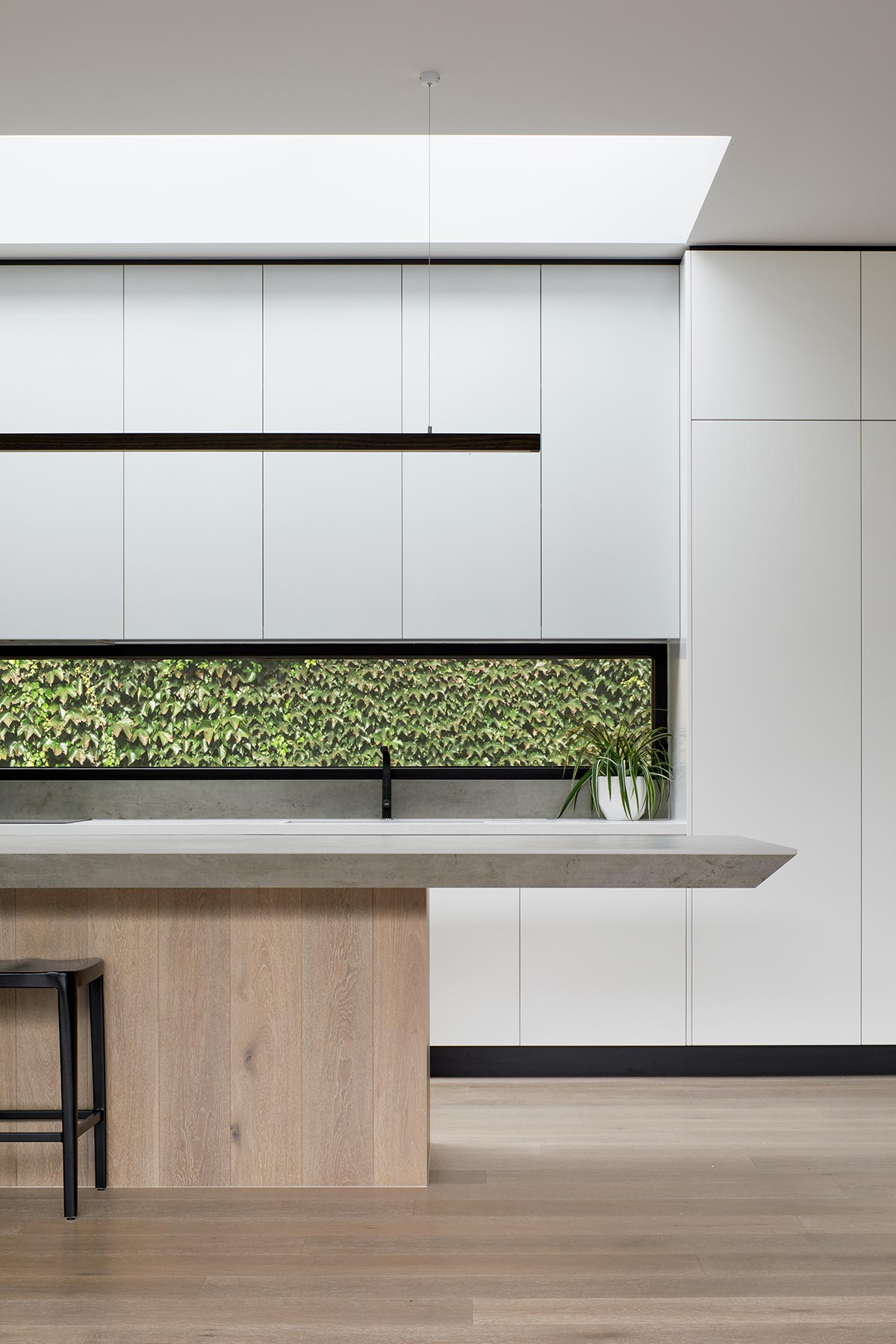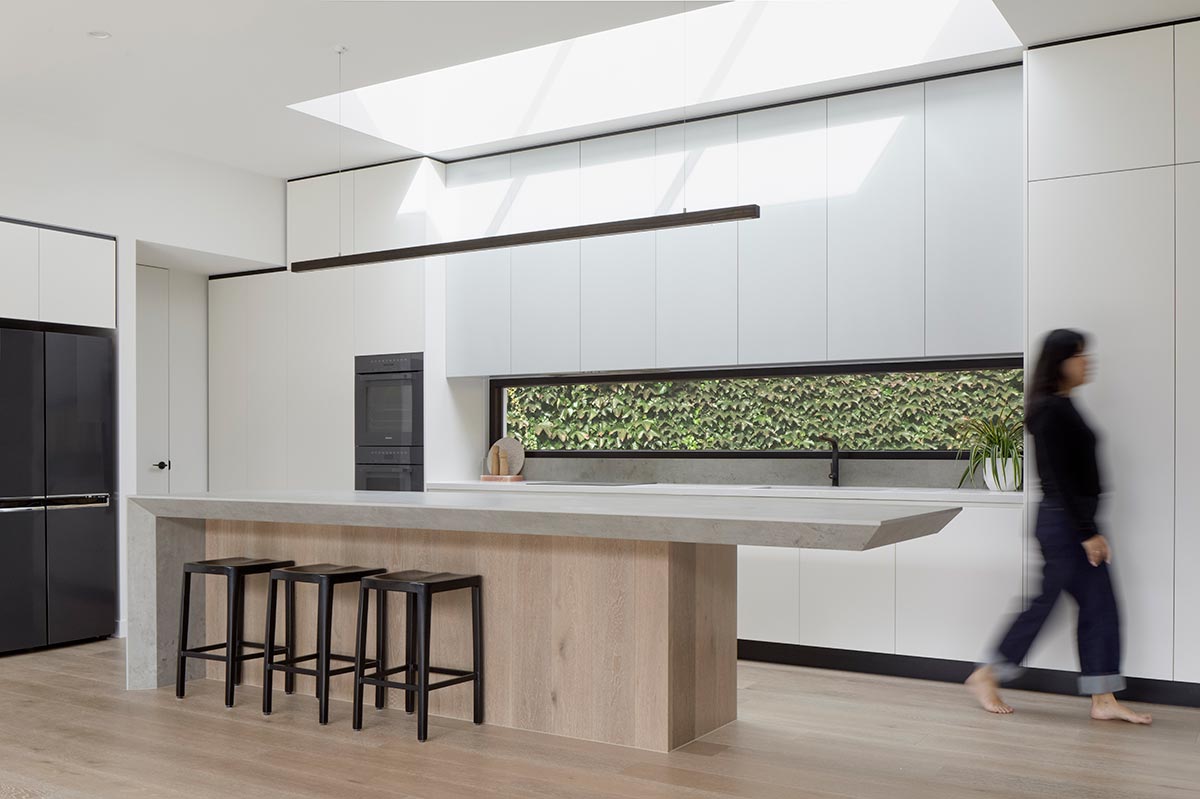 Concrete was used throughout the project for interior and exterior seating, the water feature, and the mitred, cantilevered bench on the kitchen island. It adds subtle variations in colour and texture to the industrial feel of the steel-framed windows.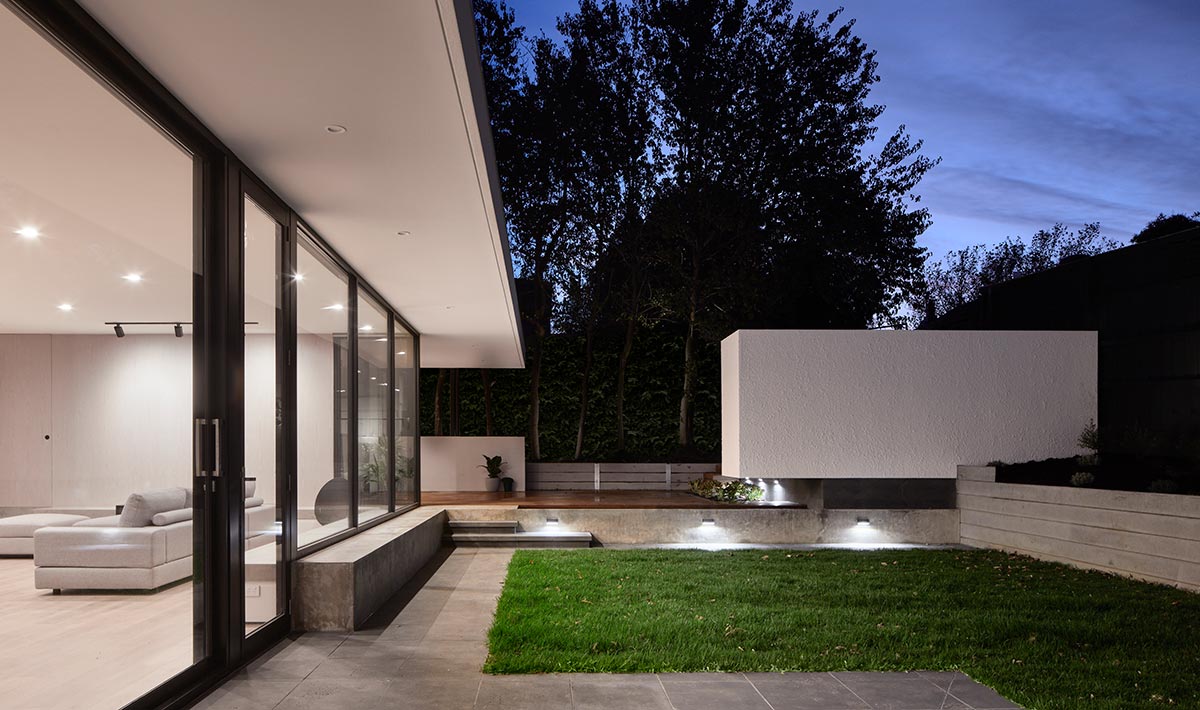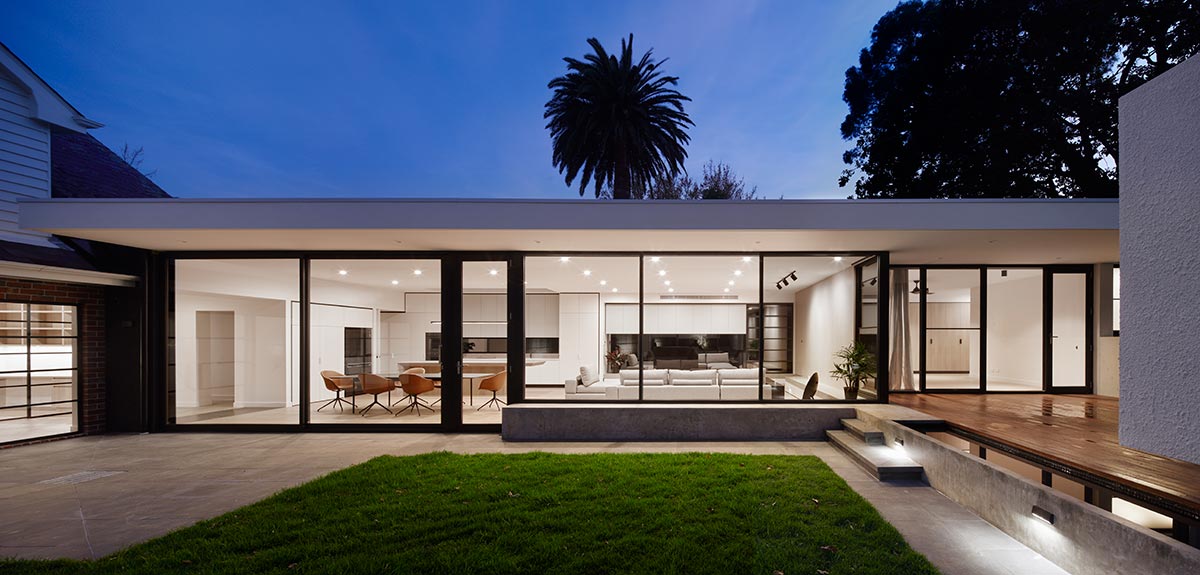 New rooms and living spaces were designed specifically to maintain the connection to the outdoors and to maximize the available space within the residence. By the time the whole house was finished, all of the new additions had transformed every space from being awkward and inefficient to something beautiful and functional.
Project: Robinson Road House
Architect: Chan Architecture
Location: Melbourne, Australia
Type: Renovation
Photography: Tatjana Plitt