Hawthorn East's Black House is the result of a renovation and extension project intended to turn a heritage home into a dynamic living space for a young family. Mitsuori Architects was tasked with designing an exciting yet functional family home that reflected the client's taste for sleek design aesthetics and a love for the colour black.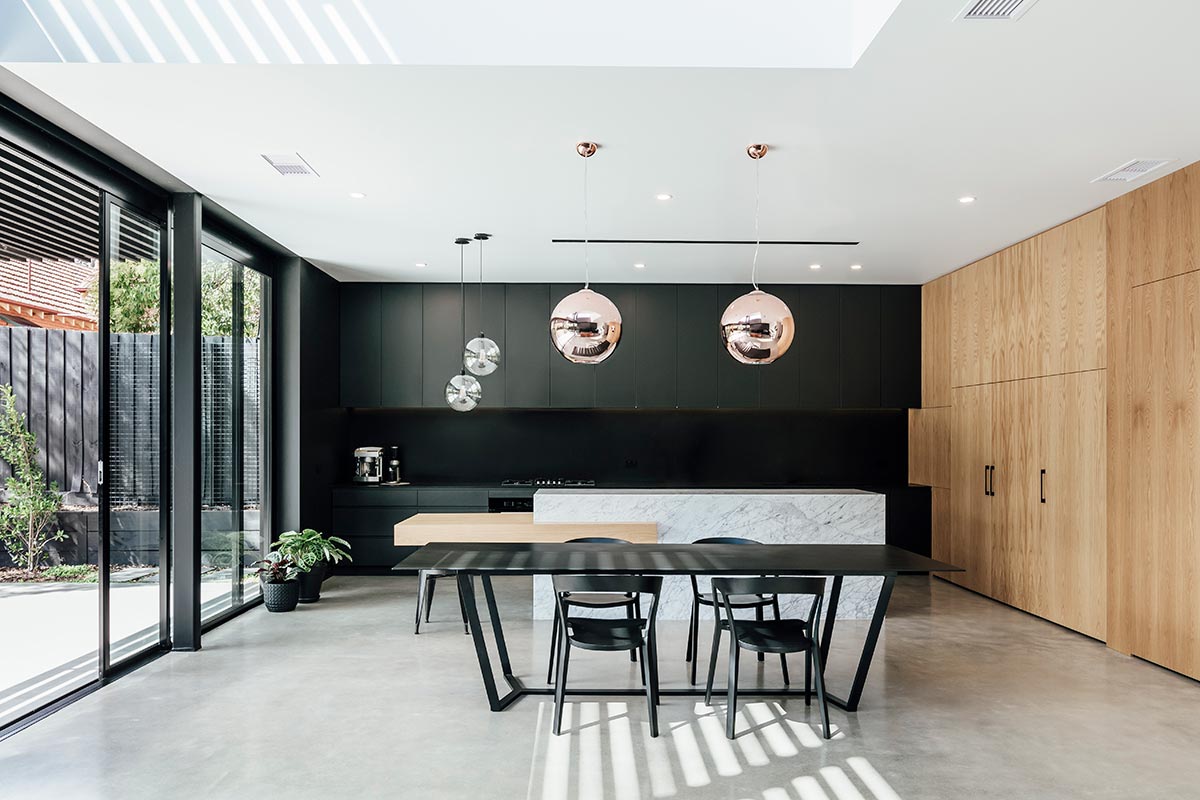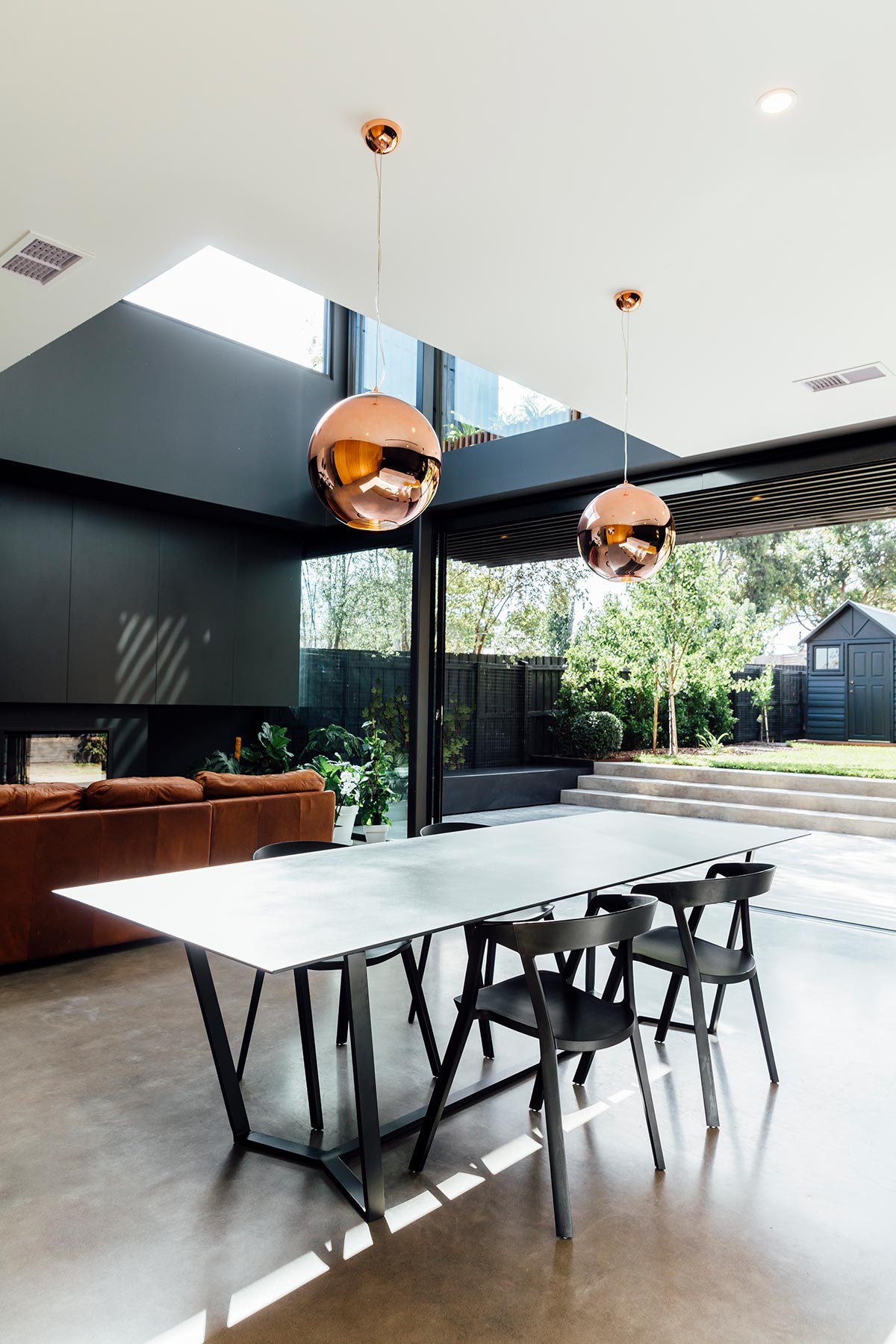 Creating a family living area that becomes the centre of the home is what the owners envisioned. It was important to them that the spaces were connected, that the views of the garden and city could be enjoyed, and that storage was carefully considered so things could be packed away and the spaces easily maintained.
"Can a family home be sleek and minimal? Absolutely. This project showed us that designing an architectural home for a family is about solving many, often opposing, design challenges by making a series of simple yet well-considered moves." – Mitsuori Architects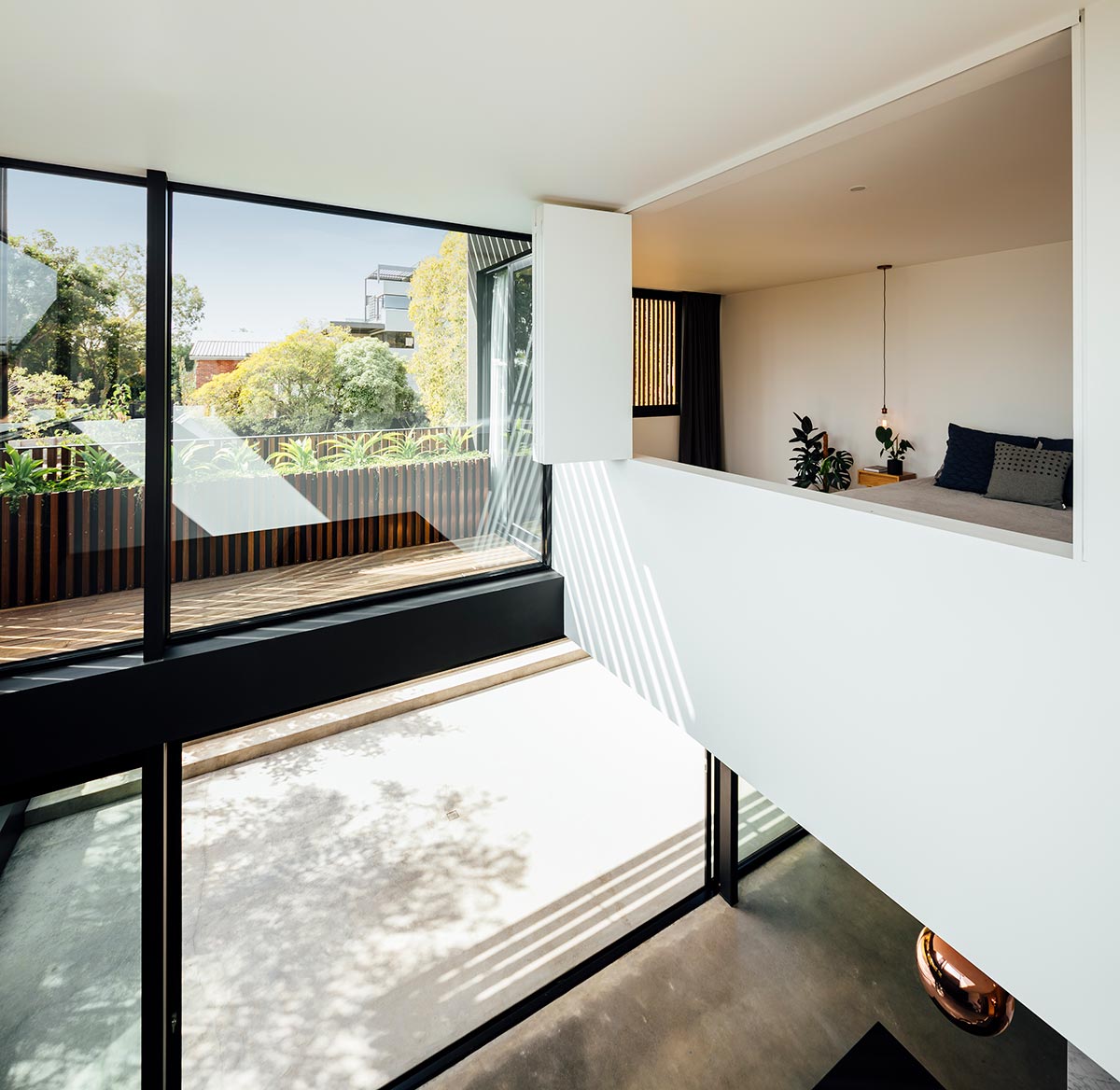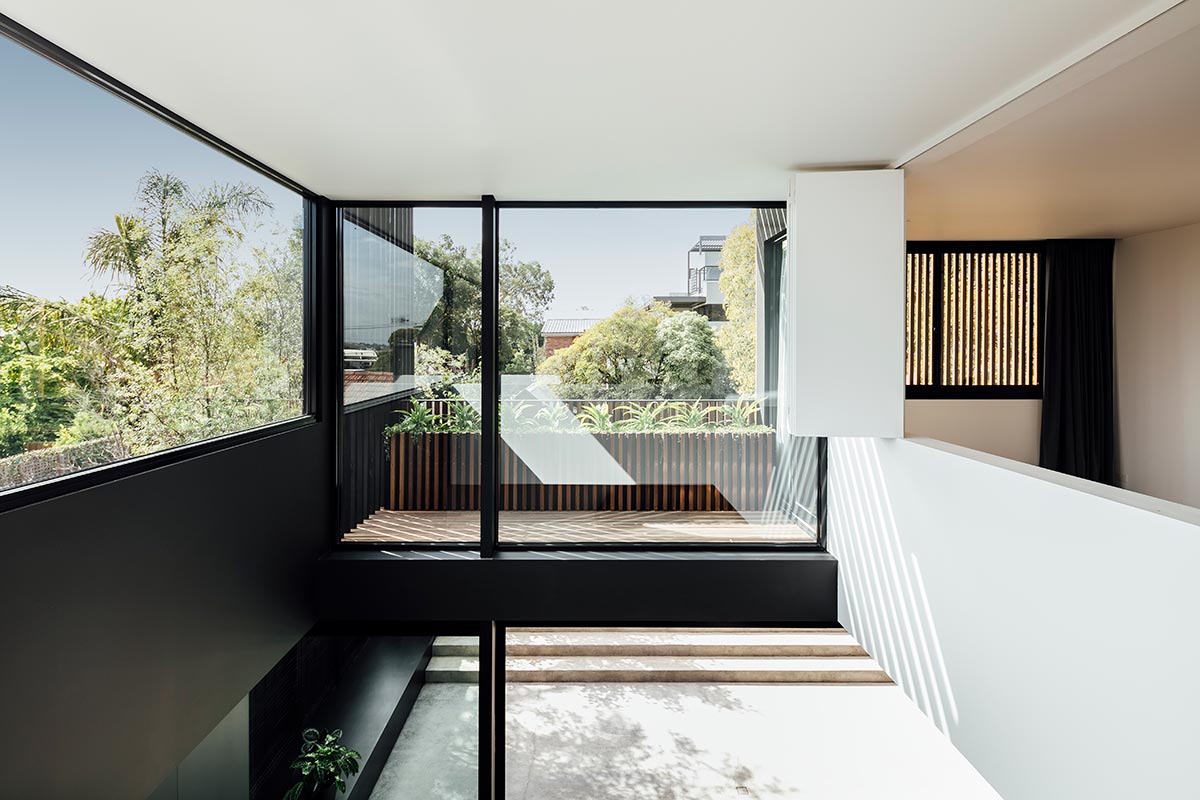 There is a double-height void in the new addition that allows light to pour into virtually every space. With creative planning and bold choices of materials, textures, and glass, each space is opened up and created to feel expansive.
Through this void, the living room, kitchen, dining room and open first-floor landing are physically and visually connected to the main bedroom, the terrace, and the study.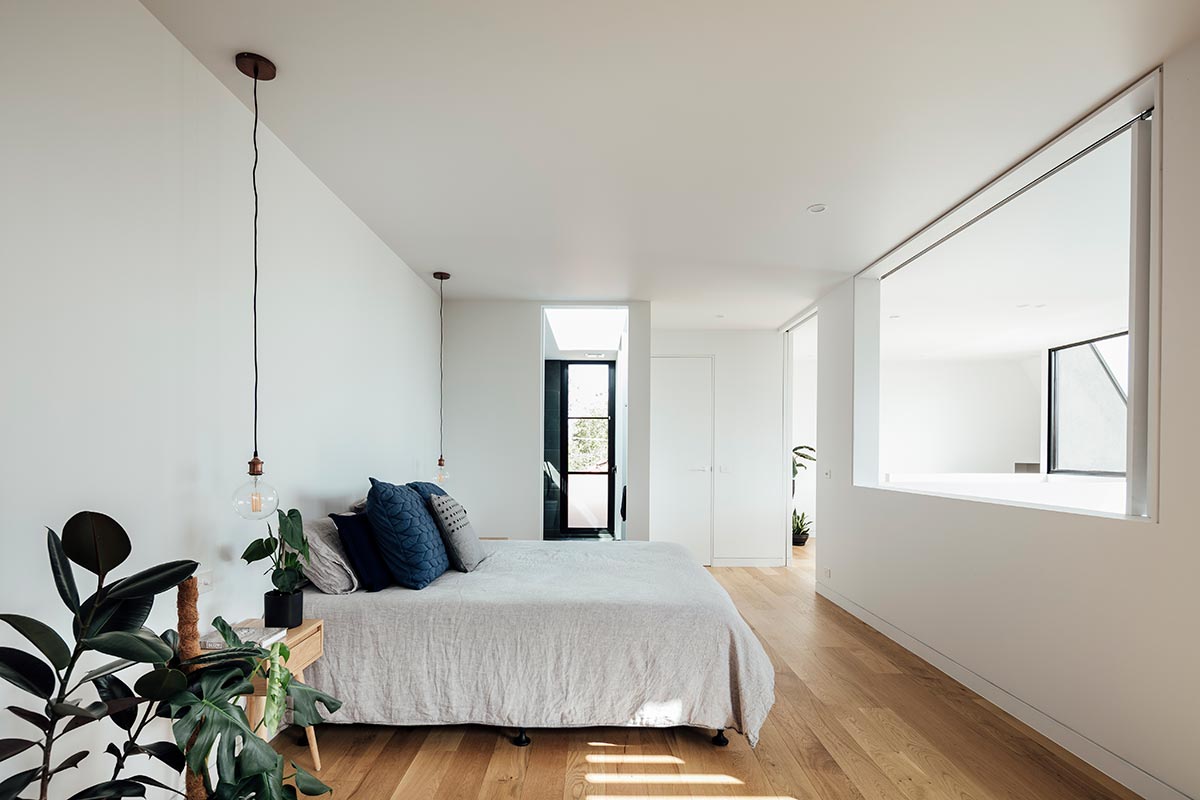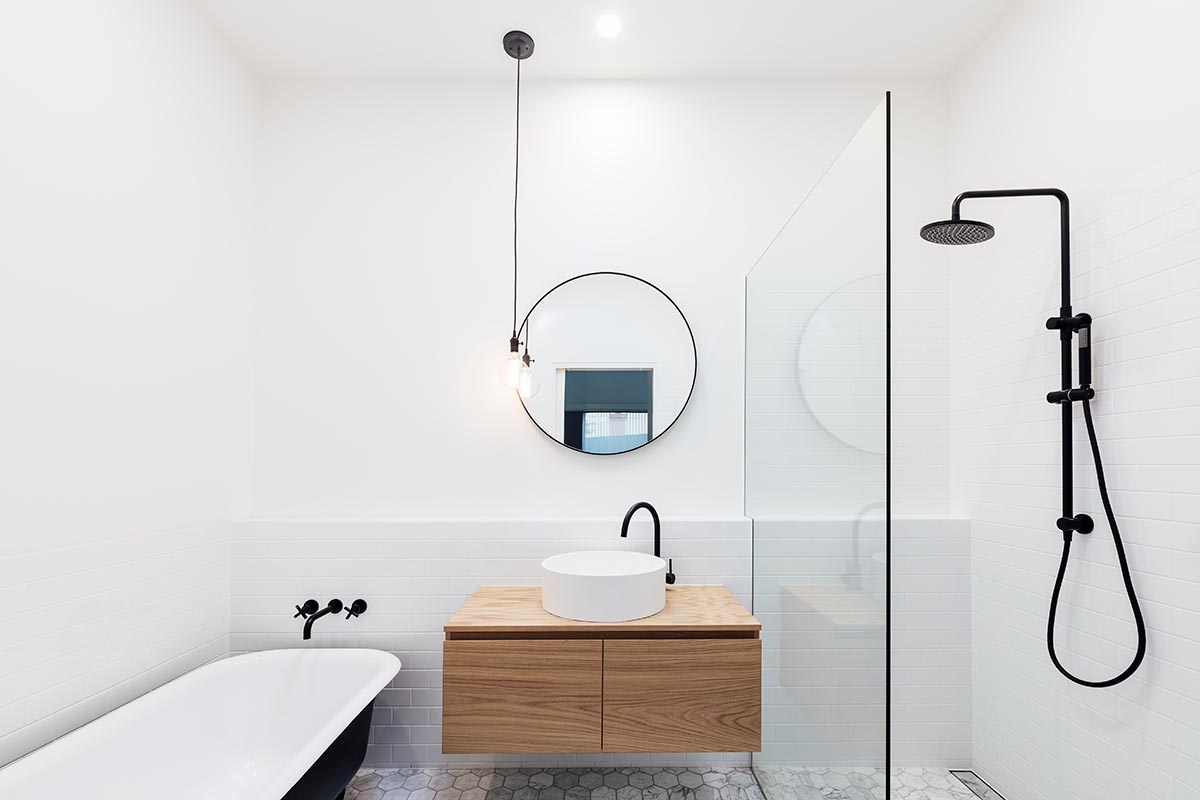 The design was characterized by openness, a lot of natural light, and practicality. Using a monochromatic palette of white, black, and timber together with glazings allows for maximum light to penetrate every corner of the house, creating a bright and airy environment.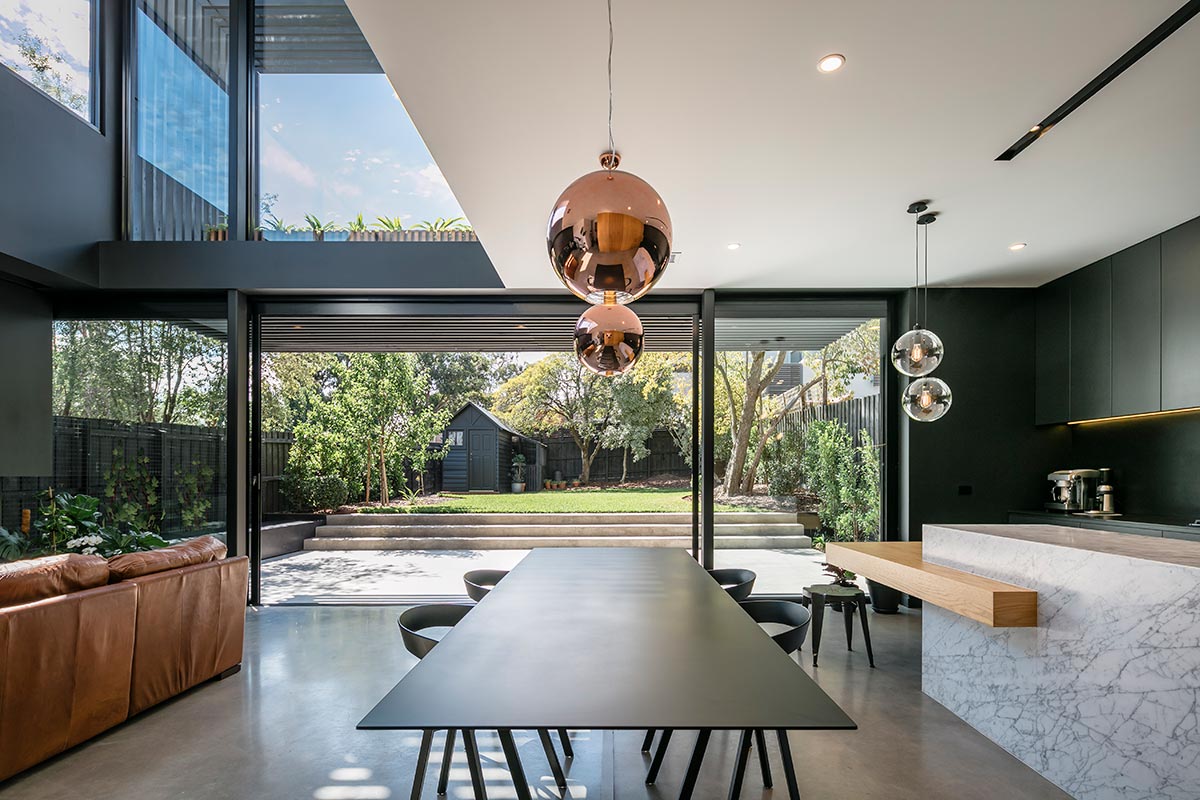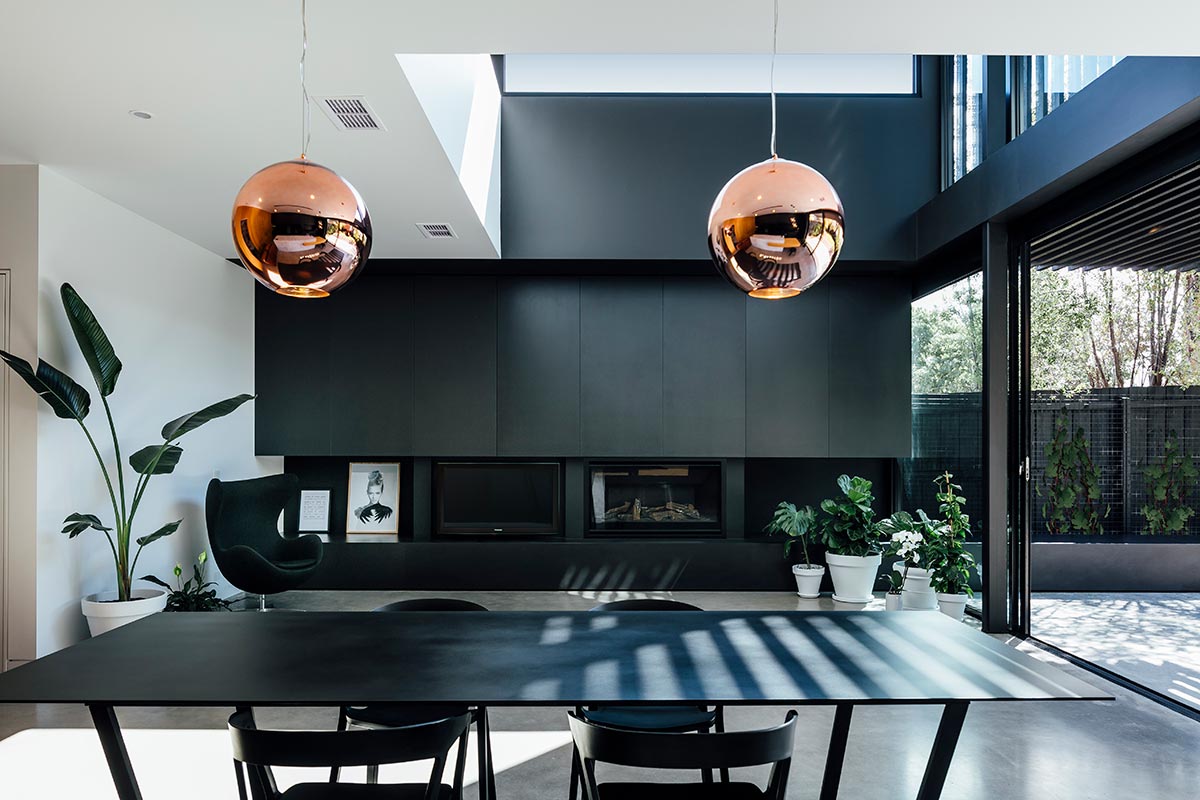 The clients were thrilled to see black elements in their kitchen. A perpetual blank canvas – a feature that created a dramatic backdrop to features and objects, was a concept that the team loved exploring. This black wall covered all the cabinetry, all the appliances and all the benchtops and splashback.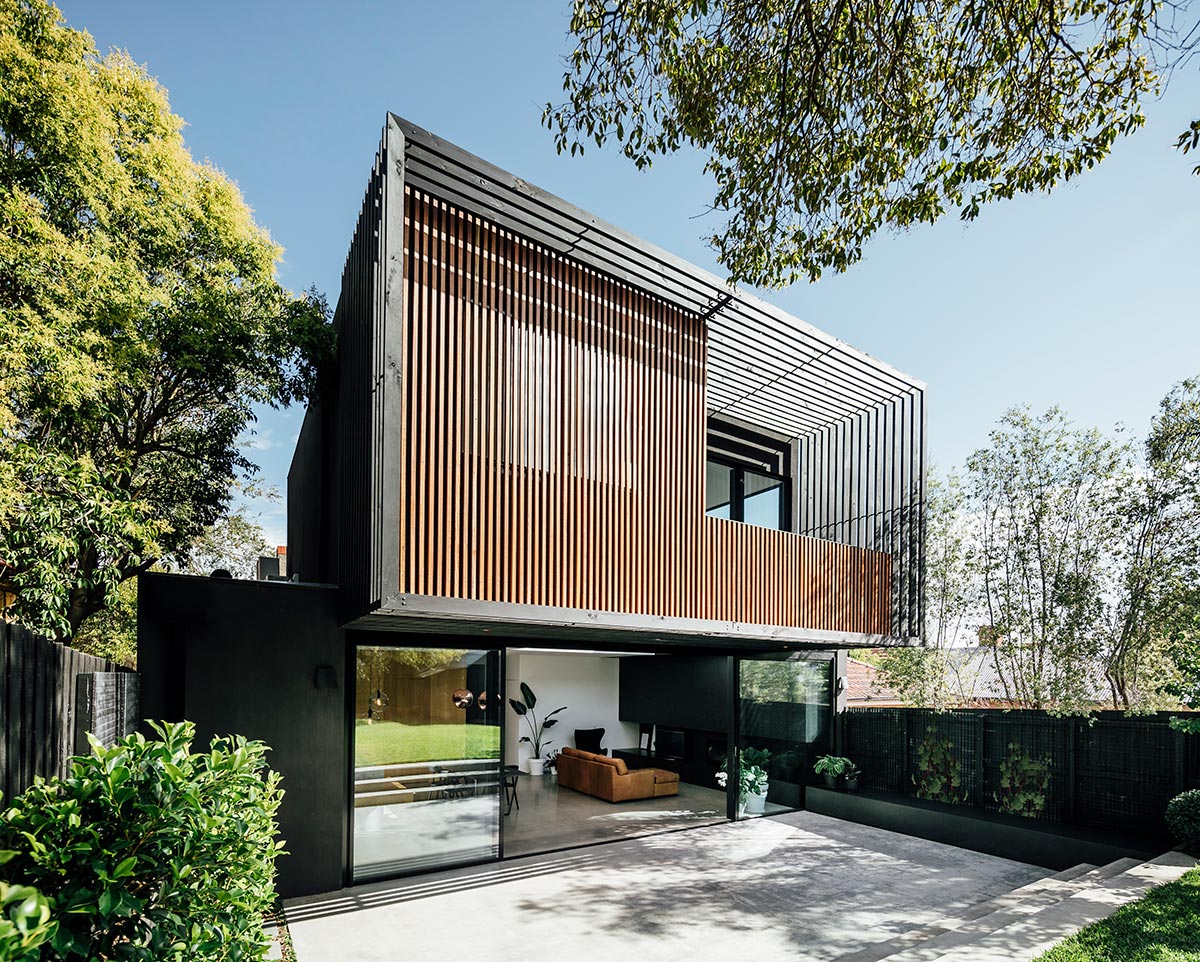 Mitsuori Architects' Black House is a great example of a classic Melbourne home modernized. The design is attractive and showcased in a refined manner, allowing the family to enjoy the heritage home in a whole new way.
Project: Black House
Architect: Mitsuori Architects
Location: Melbourne, Australia
Type: Renovation
Photography: Michael Kai