Hold on to your hats, everybody – this is not your typical family home! Nestled in the tightly held seaside enclave of Point Lonsdale, the aptly-named FUN House by Nine Muses Design is a not-so-ordinary home for a couple and their two energetic young sons. The goal was to create a vibrant, compact, and affordable home that felt modern and spacious despite the budget and site constraints. Sounds like a challenge… Let's have a closer look!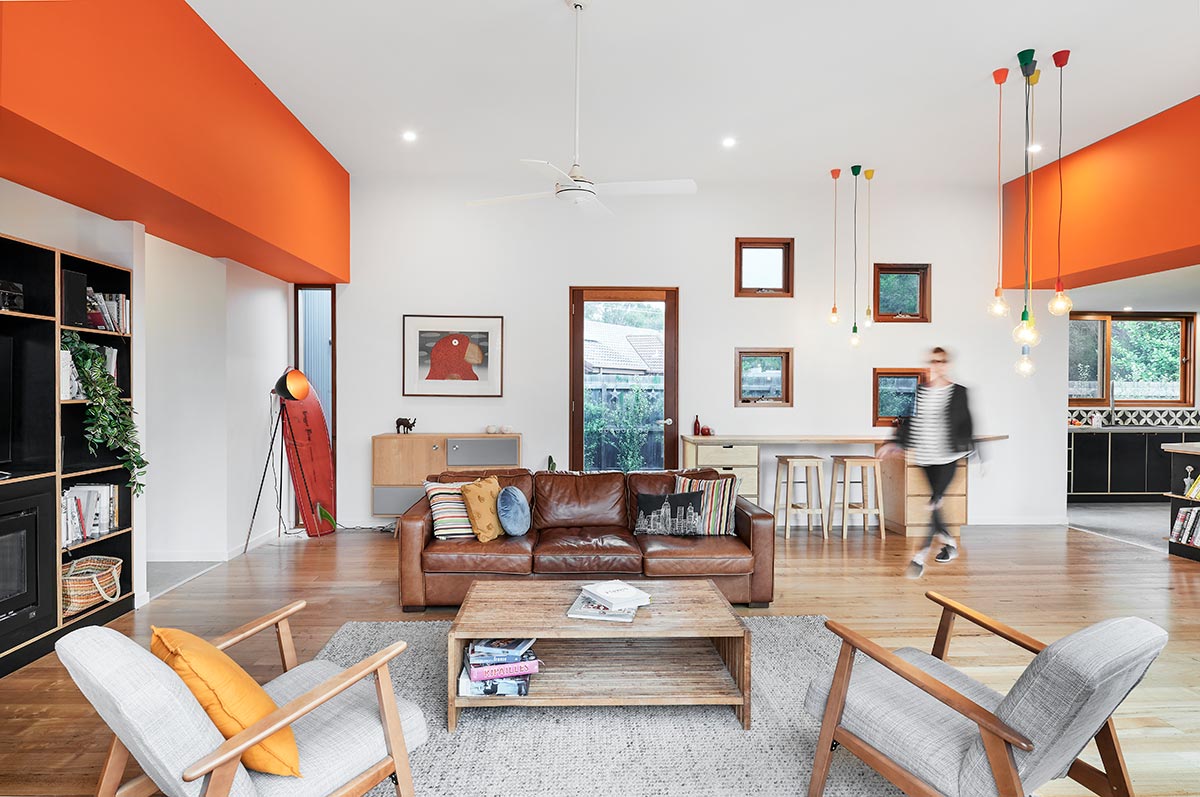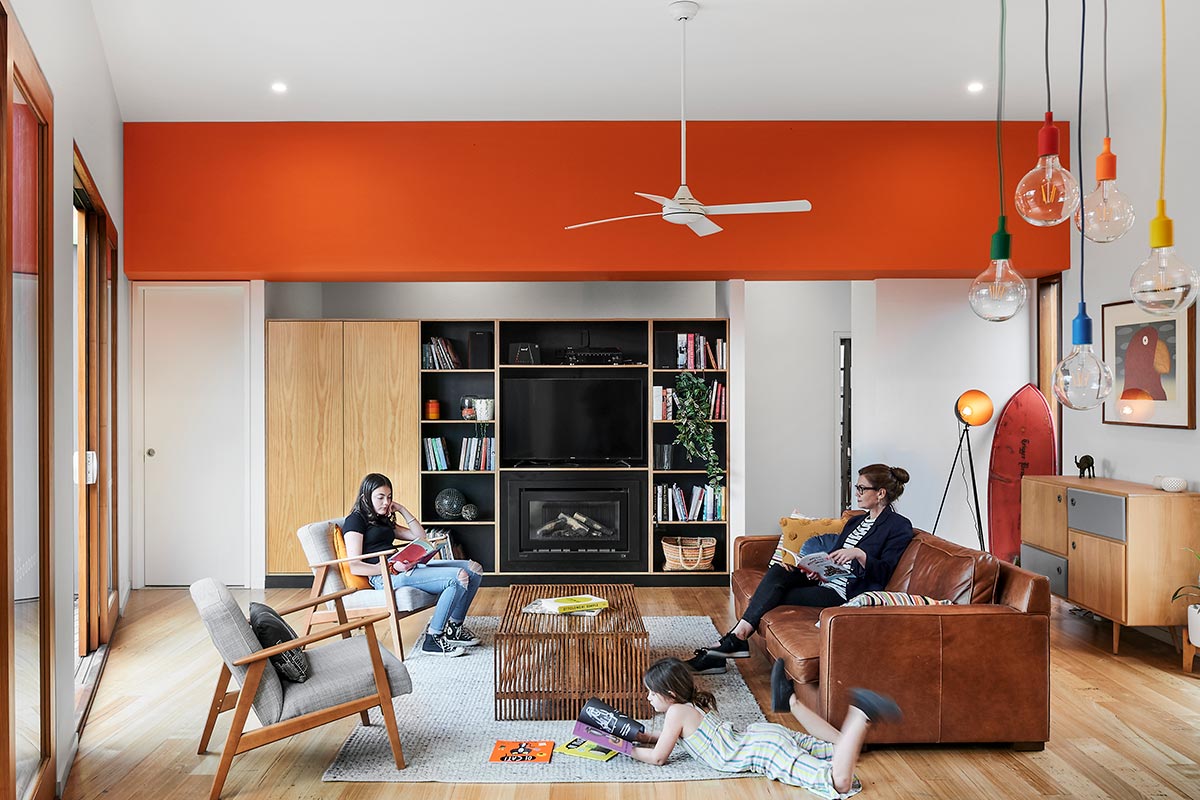 While neutral-coloured homes are a big thing because of its clean appearance, embracing magnificent colours make such a big impact and add a very unique personality in your home! Emma & Louis Royer, the owners of the FUN House are both creative people and they were really involved in the whole design process. They didn't want a 'normal' house and were incredibly keen and willing to make their home a true reflection of their creative and colourful styles!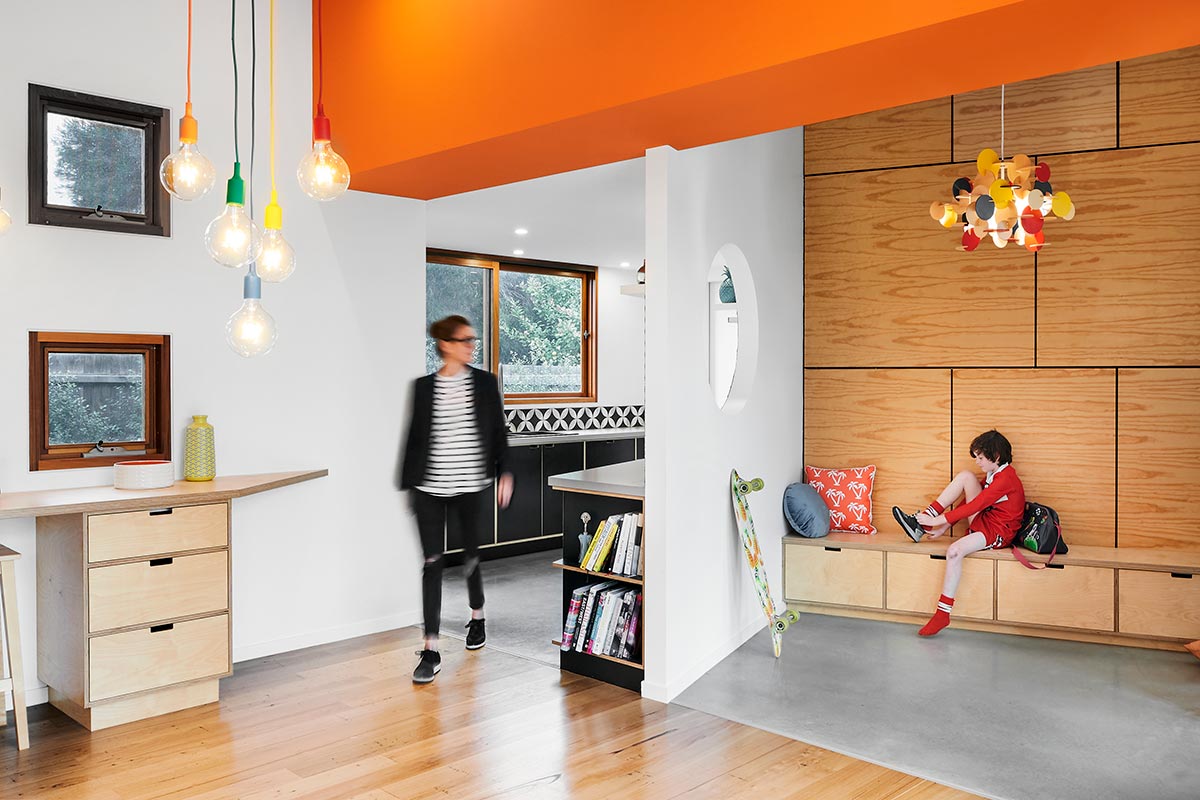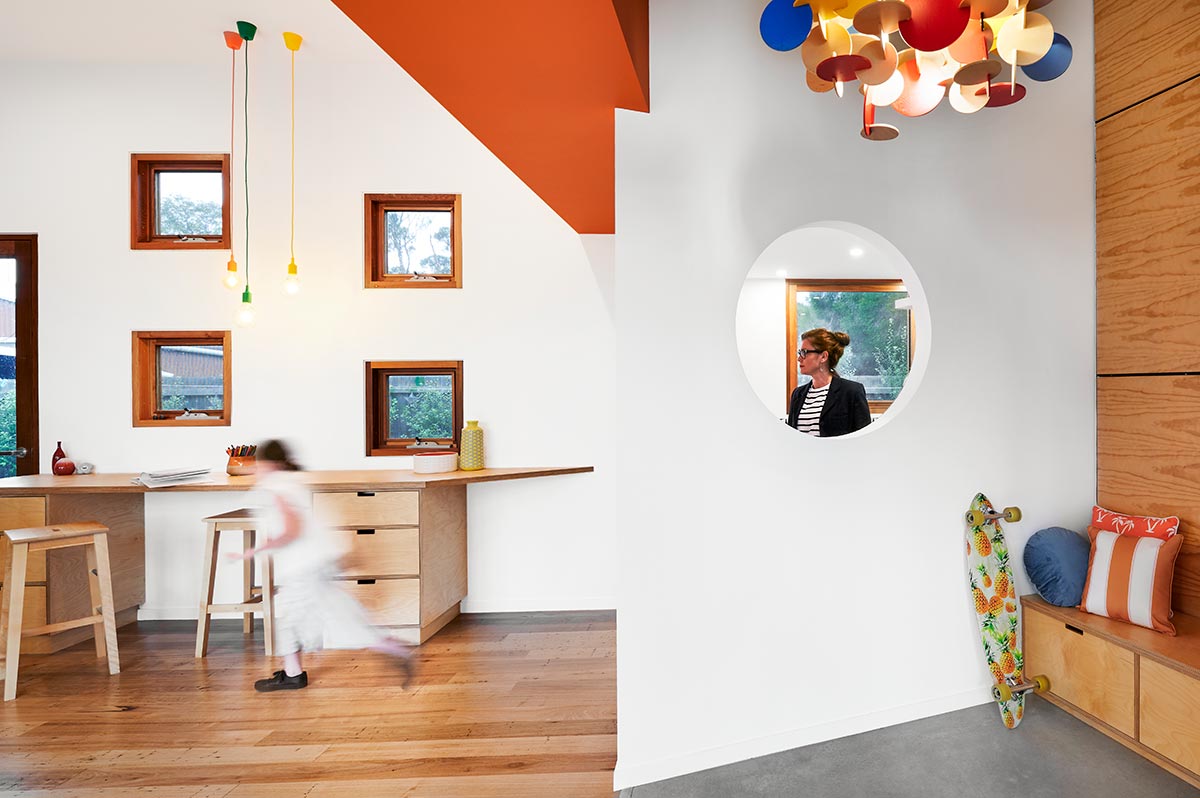 "Pink's song, 'House of Fun' provided the soundtrack for this gift of a project. It's not often that clients can't be challenged enough! The budget, site constraints, clients' design acumen and their trust gave birth to a fun, collaborative and creative process. The result really reflects this and designing it never felt like it worked. It was so much FUN!" – Jane Macrae, Nine Muses Design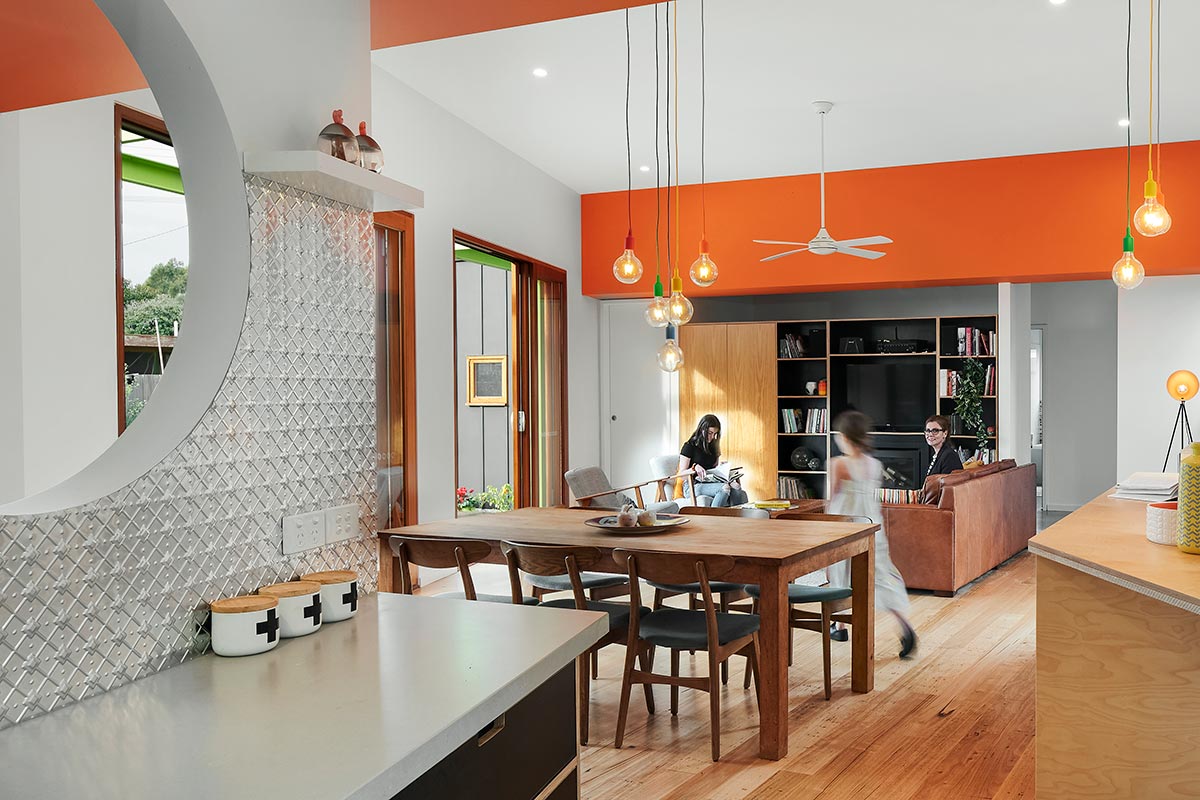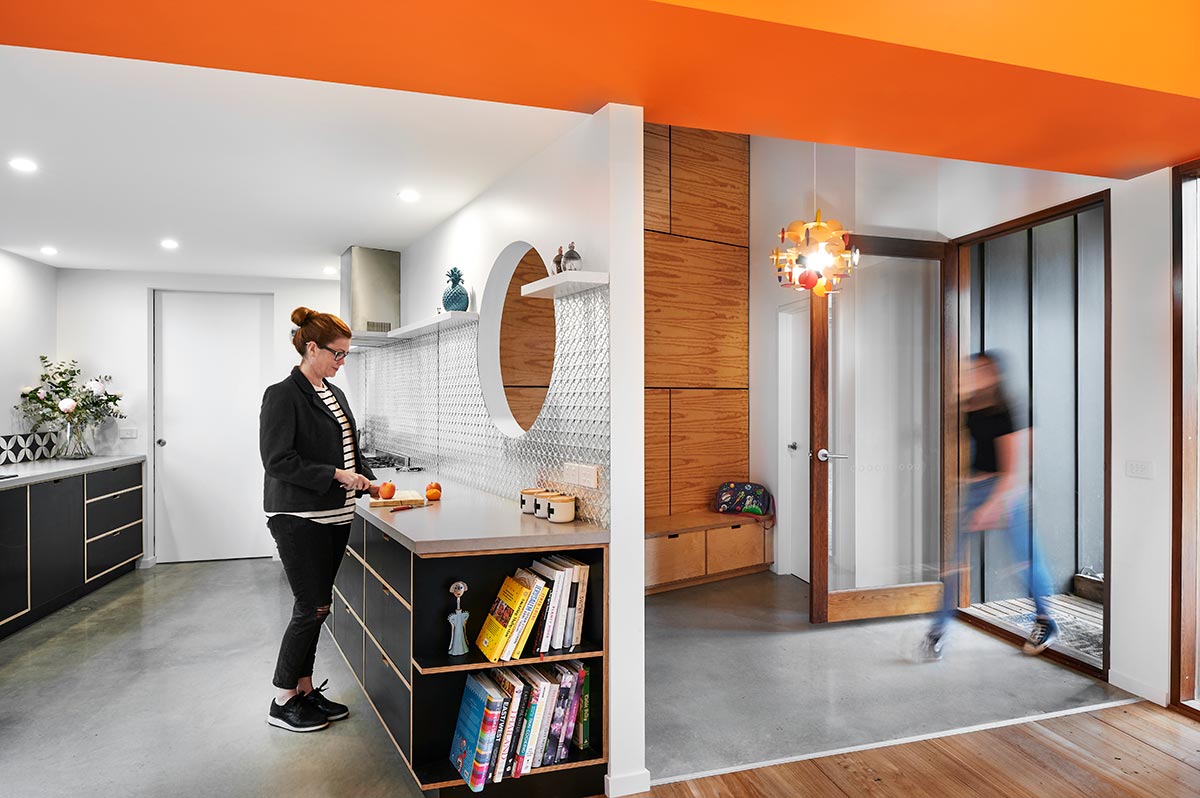 The interiors feature a perfect mix of light and vibrant-coloured paint that exude a delightfully welcoming atmosphere upon entry. The coloured panels along with other contemporary details provide a playful contrast to the white ceiling and walls, putting the generous amount of daylight to good use.
"Once we had settled on the best footprint for spatial and solar benefits we then had fun carving out character moments to reflect both Emma and Louis." – Jane Macrae, Nine Muses Design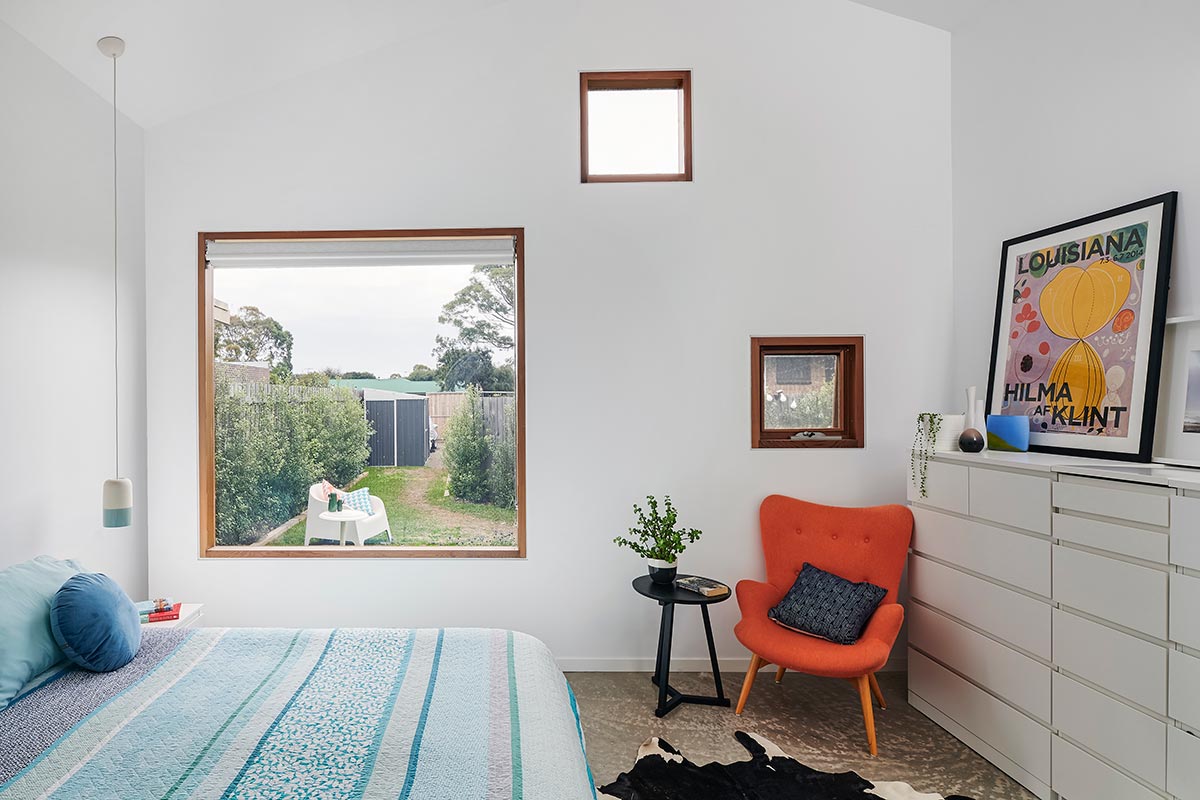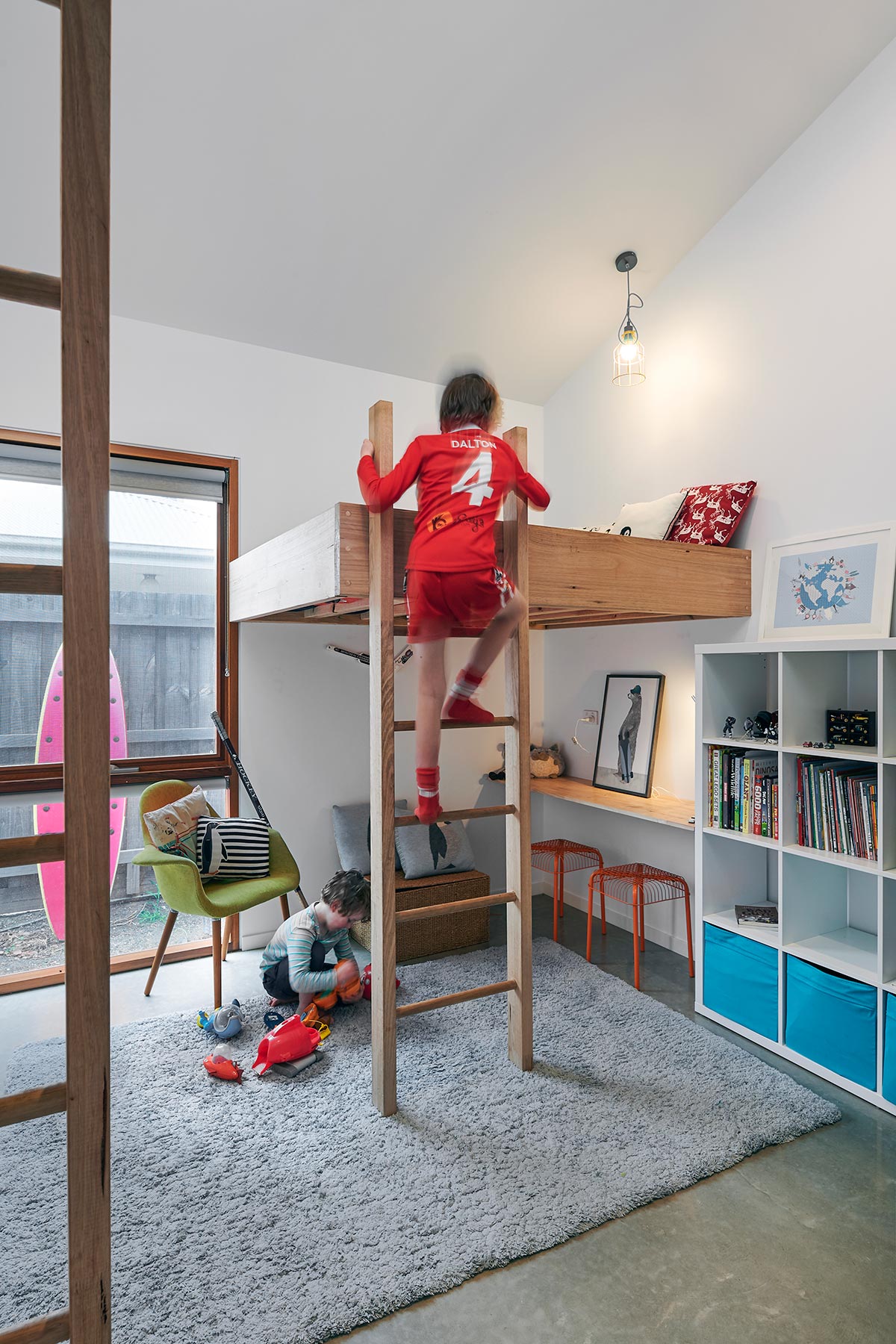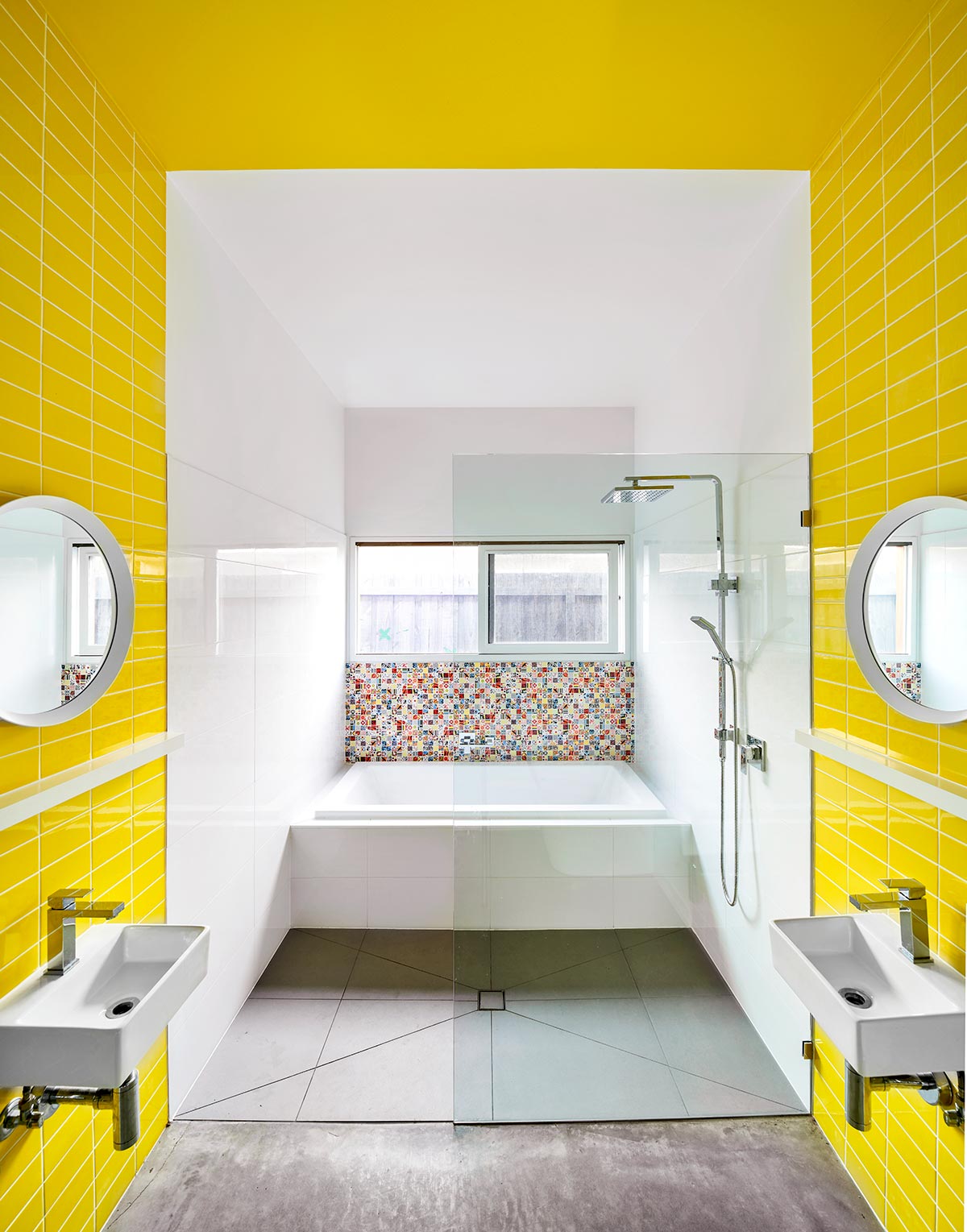 "An angled piece was sliced out of the central living area to create an expanse of glass facing true north. Bright coloured box gutters separate the three forms, lime green wrap around fascias frame the gable ends, windows are staggered in height, internal walls are at angles and a circular window provides a vista from their working kitchen to the front door. The formal plan was shaken and stirred!" – Nine Muses Design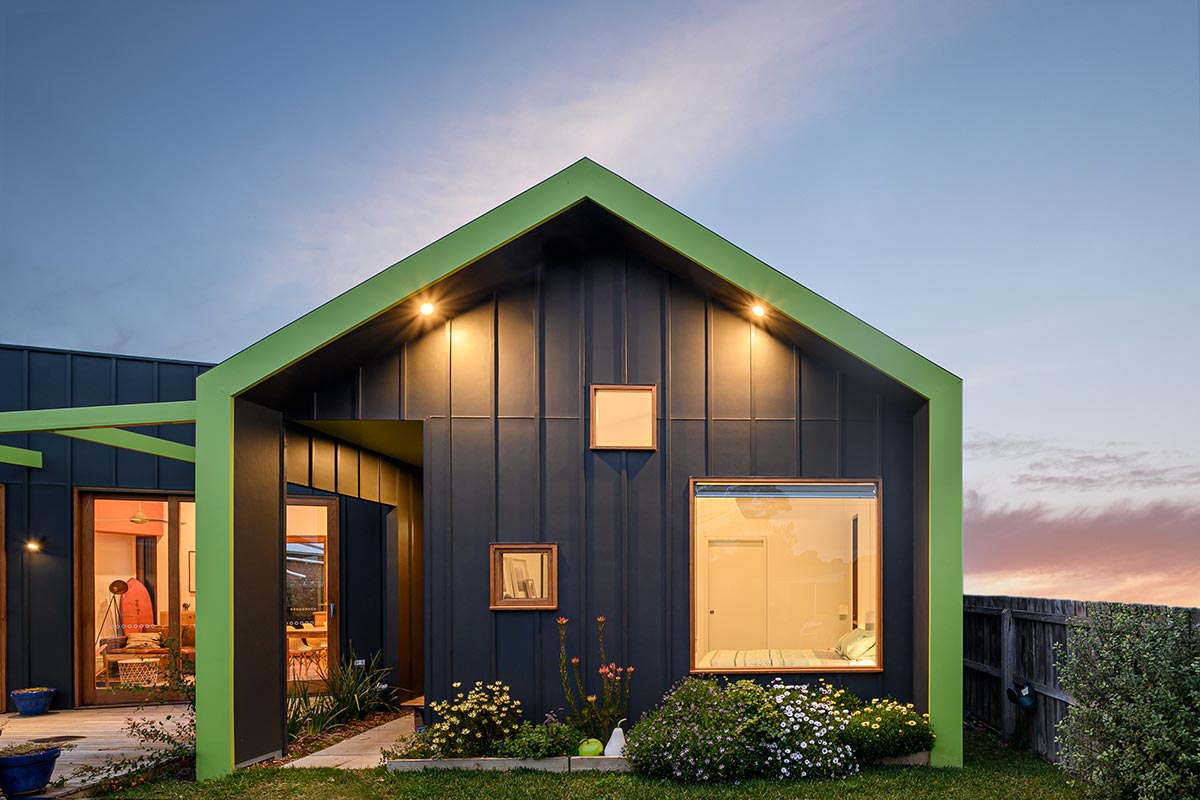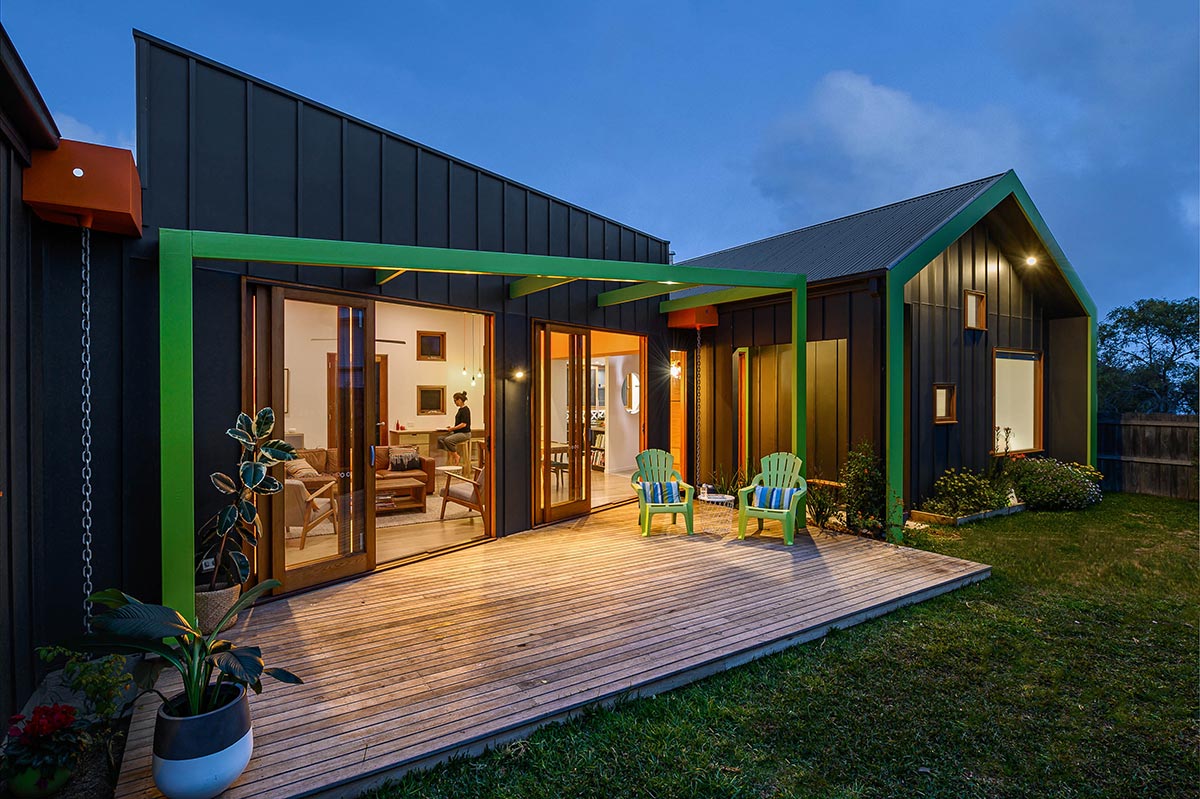 The collaborative effort between the clients and Nine Muses Design gave birth to an extraordinary family home perfect for the equally-creative inhabitants!
House Project: The FUN House
Architect: Nine Muses Design
Location: Point Lonsdale, Australia
Type: New Build
Photographer: Matthew Gudykunst