Is it too early to think about your winter vacay? Never! Especially if you're wanting a cabin as impressive as this. With winter a few months away, but we can't help but swoon at this cosy cabin nestled in the Snowy Mountains of New South Wales. The Cedar Cabin located inside The Eastern Thredbo Village is your ticket to an awesome winter getaway and even if you can't ski… this is a pretty good reason to visit the snow.  Let's have a closer look…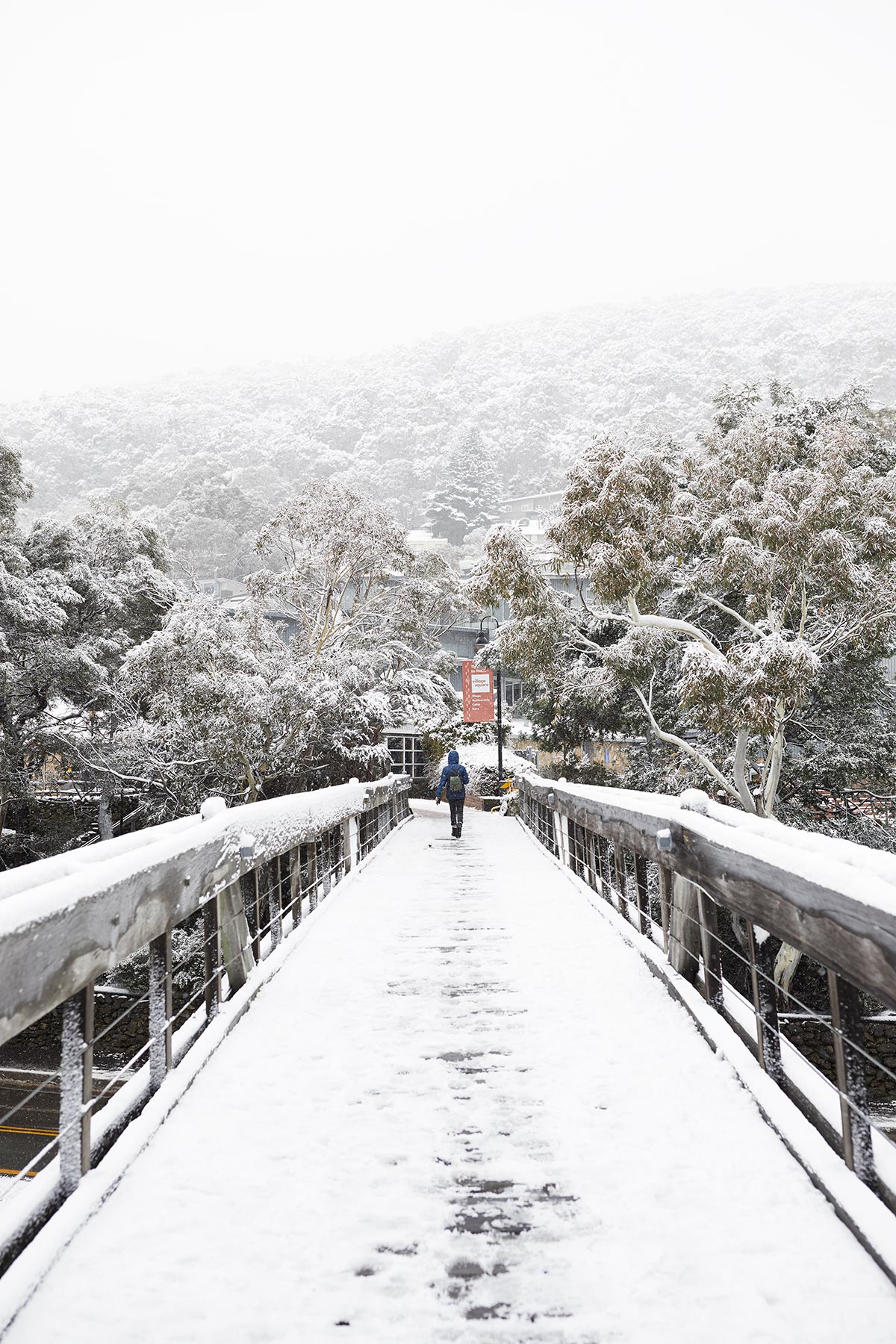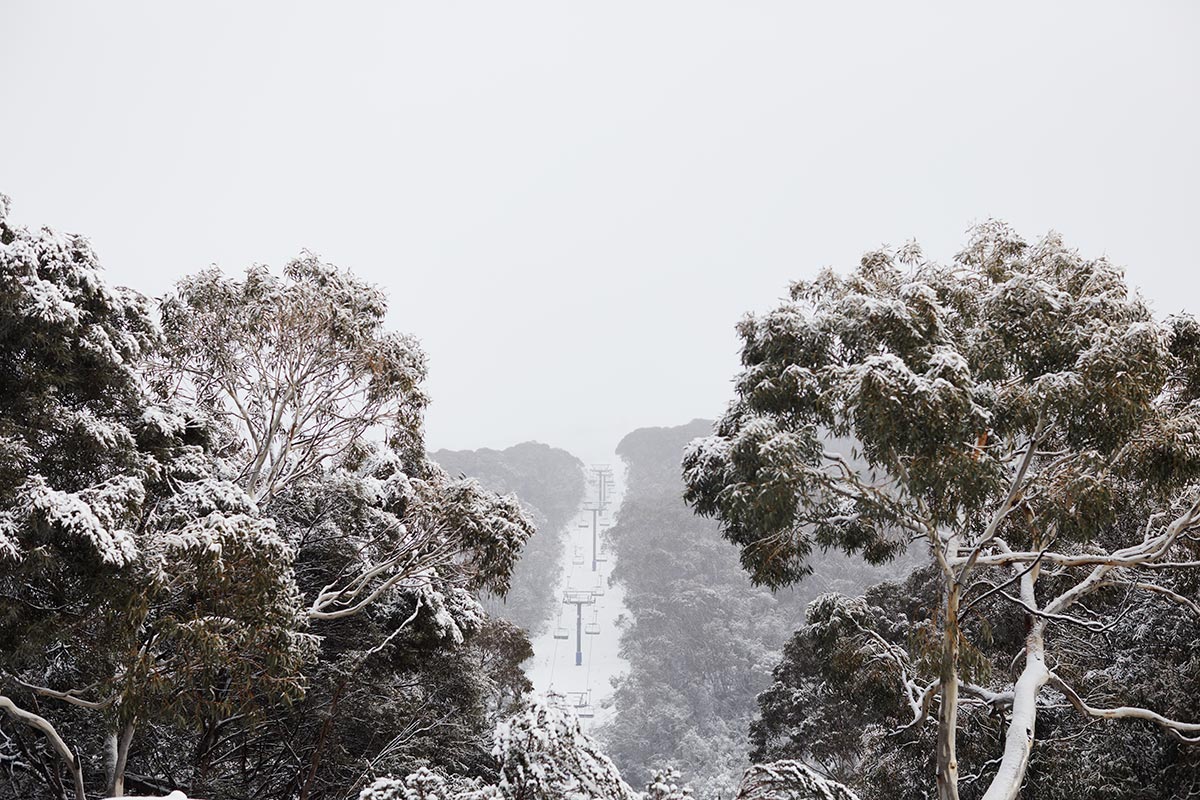 Monique Easton, owner and creator of The Eastern Thredbo Village collaborated with Nicholas Gurney on the Cedar Cabin project. This is part of the original Riverside Cabins development by DJRD architects built in the 1990s. Last year, the cabin was also shortlisted in the Australian Interior Design Awards under the residential design category.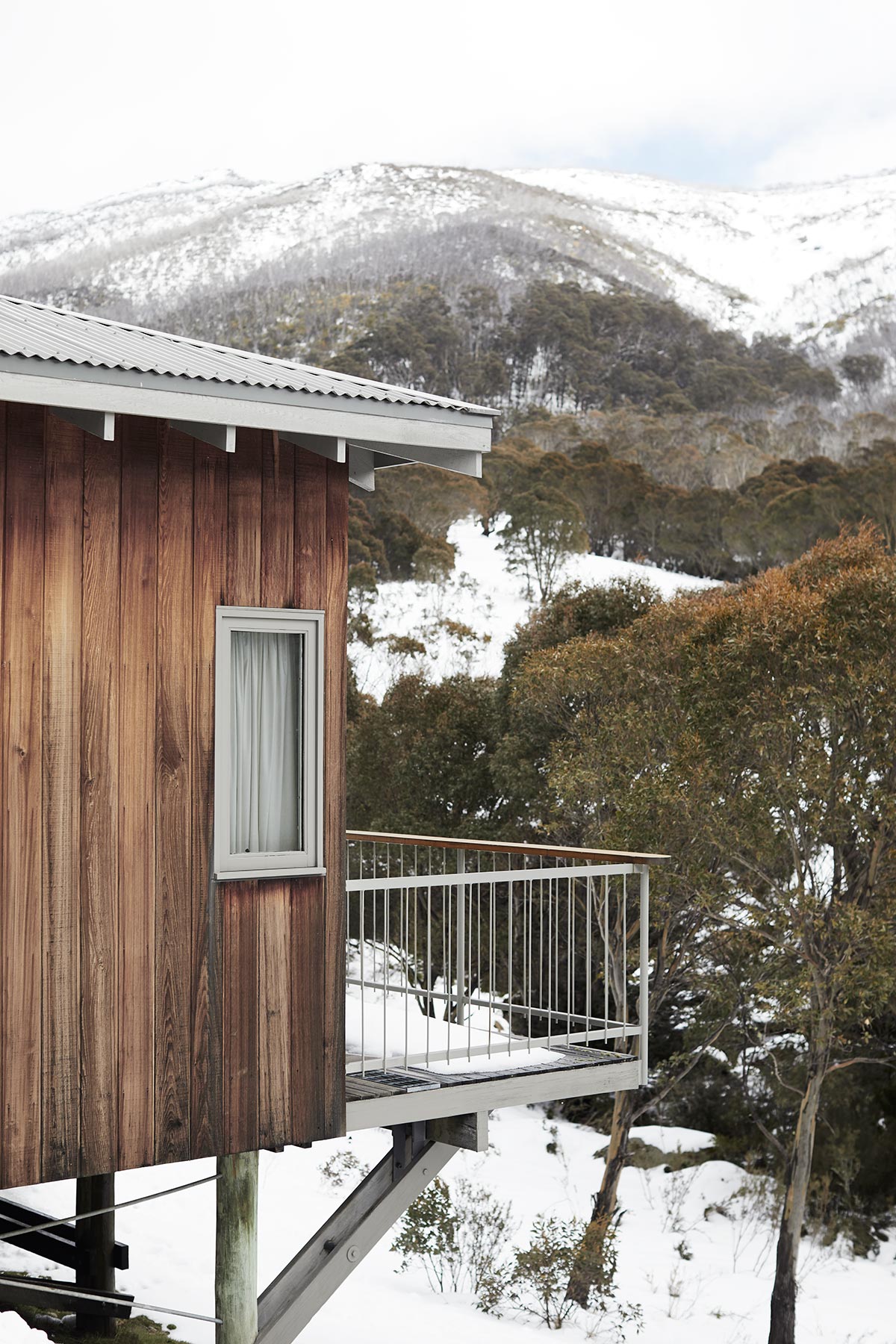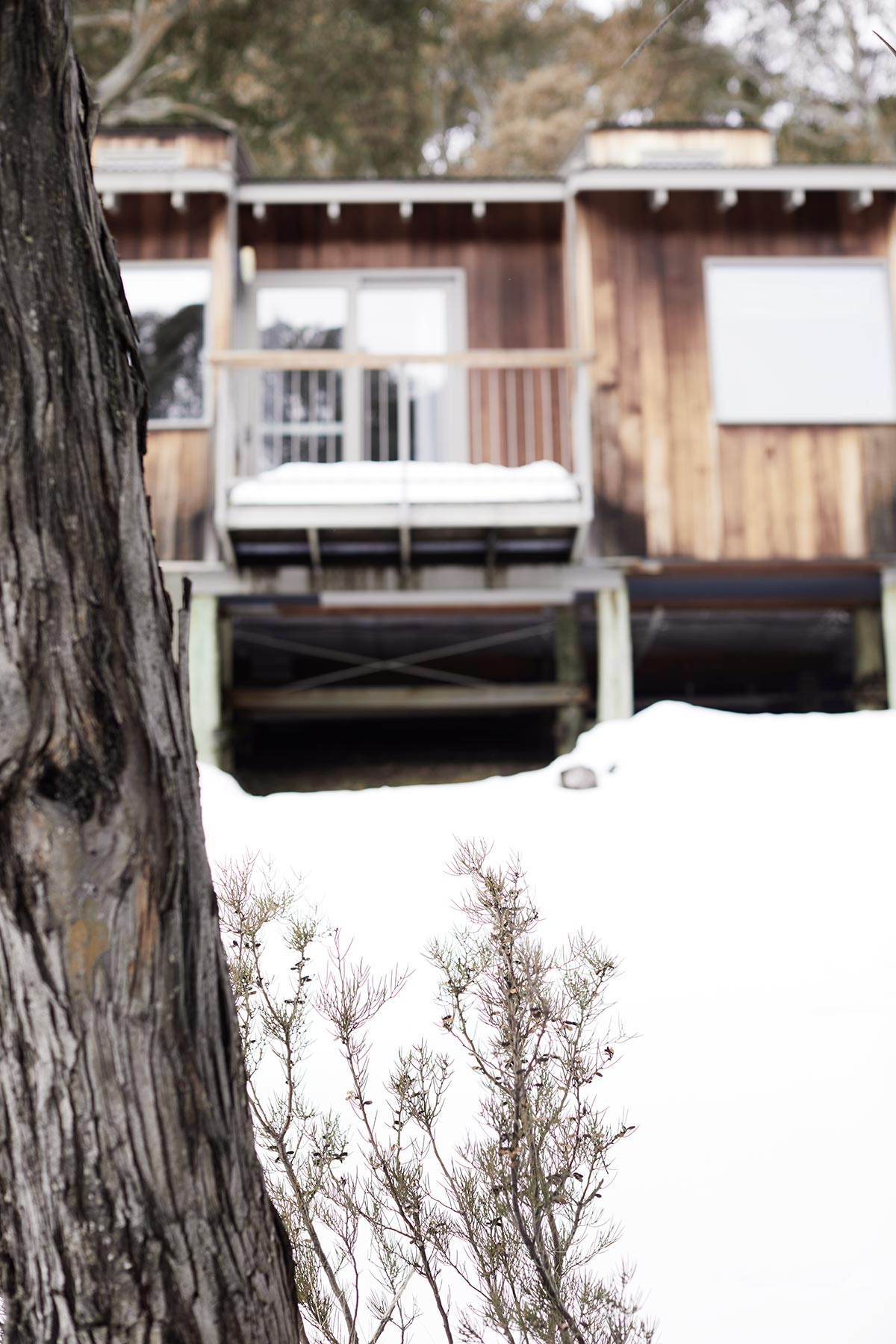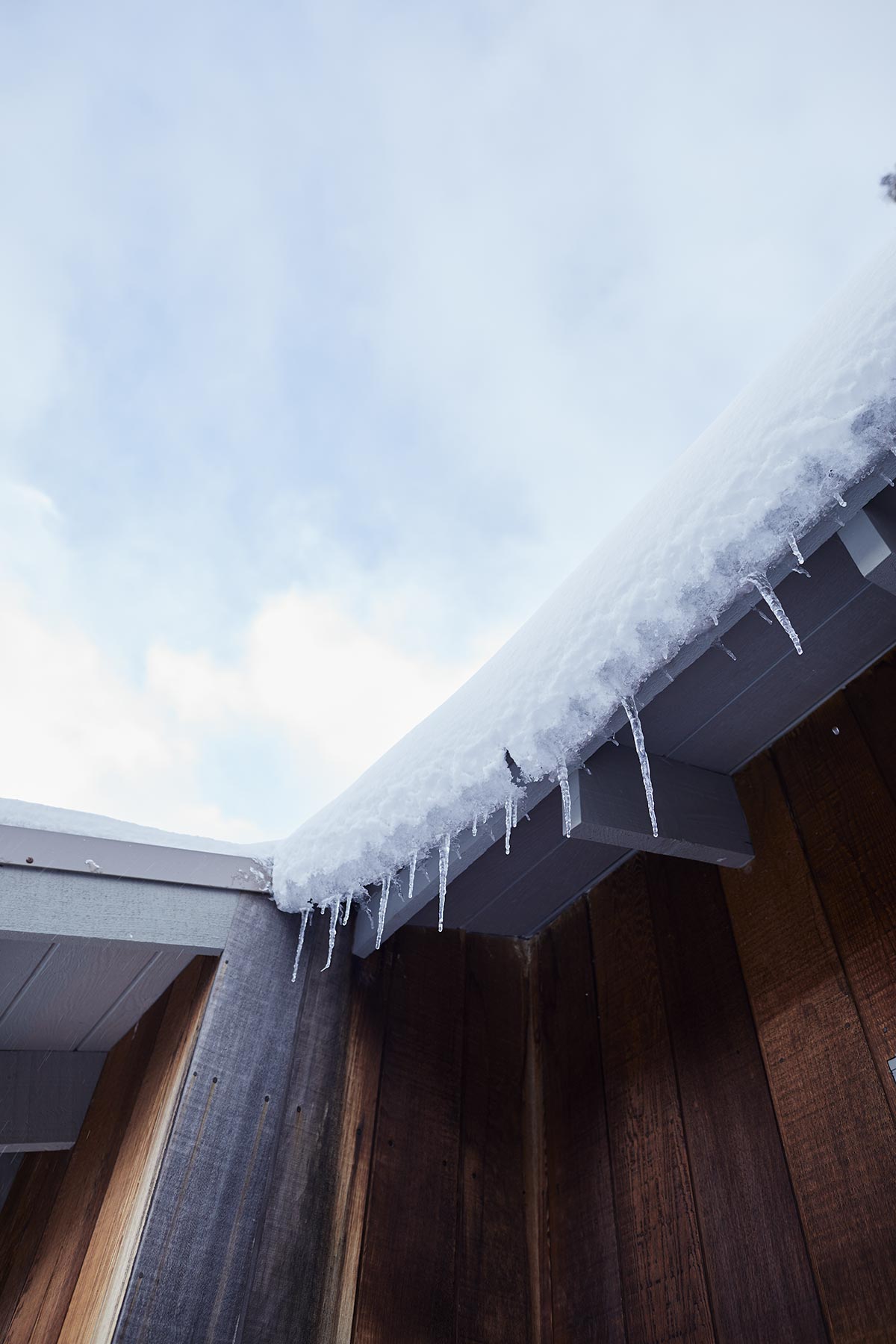 This thoughtfully crafted 40sqm loft cabin packs a serious design punch, smart tech, and strong design. An L-shaped kitchen was replaced with a 'dry' utility wall and a 'wet' island with a dining component. Perforations provide dappled light and privacy and suggest from the footpath that this cabin varies from the others.
"Prior to the intervention, the inspiring architecture exaggerated the tired nature of the interior. It was imperative the new interior meld with the architecture and primarily, the feature timber. The clients desire for a masculine outcome with strong visual disparity to the brands first project and the need for harmony with the architecture, initiated the bold use of black." – Nicholas Gurney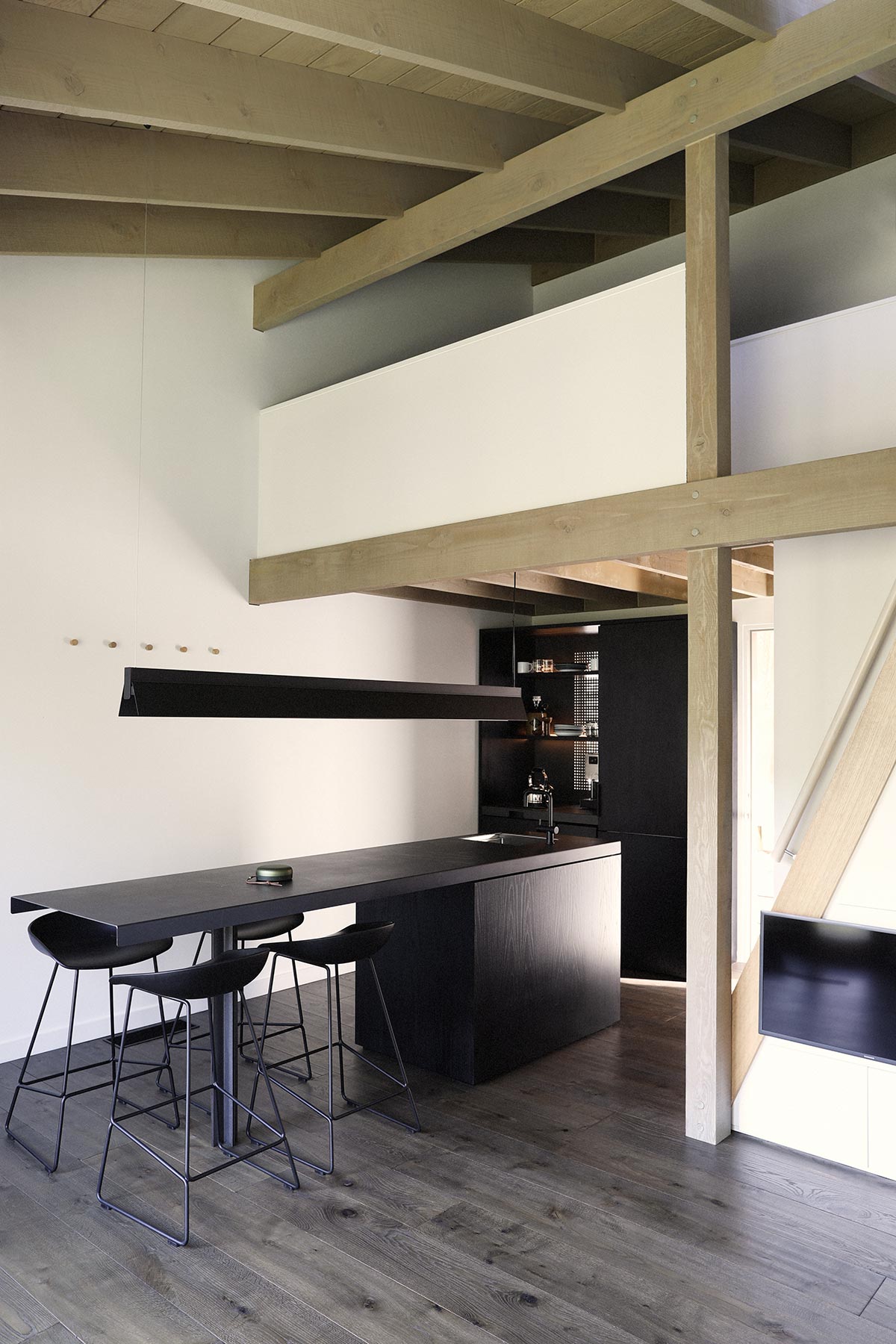 In the washroom, a luxurious bath is lined in glazed Japanese ceramics and the walls in polished cement sheeting. A blackened steel shroud hugs the basin and emulates the folded steel detail in the kitchen and loft credenza. Talk about having a small footprint but having a BIG impact!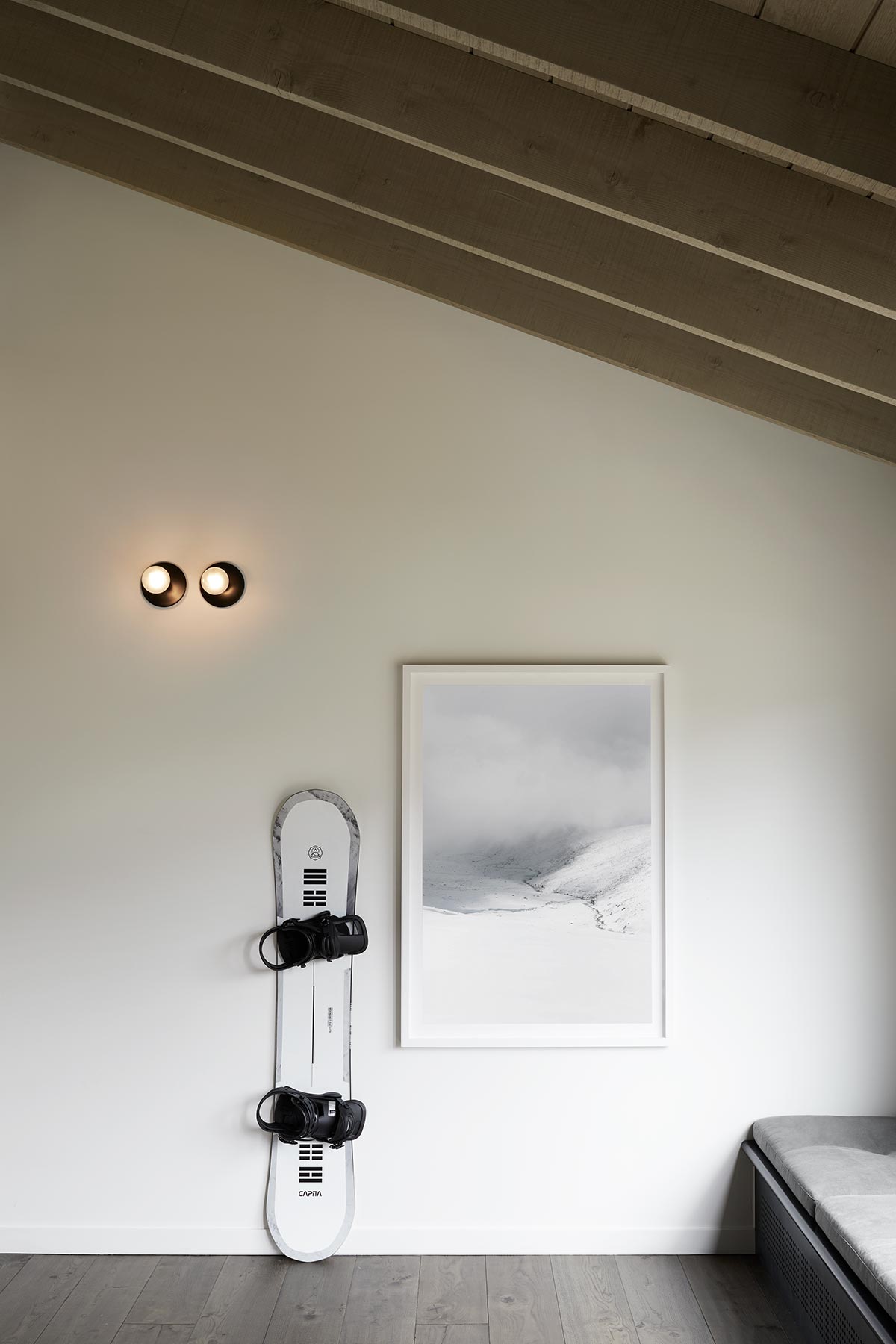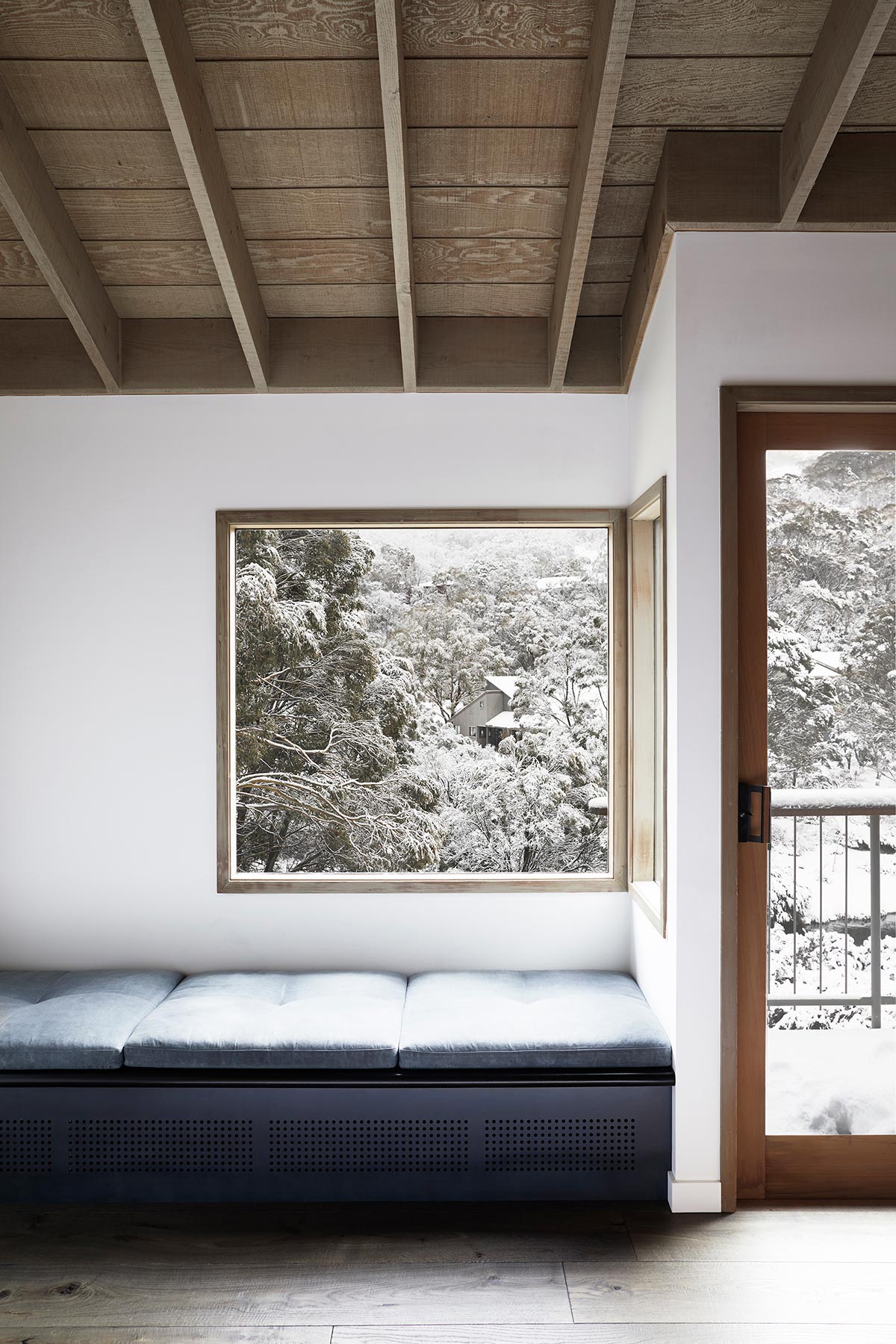 "We love smart tech and living lightly on the land. The energy-efficient heating and cooling system is operated by nest. The television has Netflix, stan, free to air digital channels along with internet browsing and there are USB ports at the bedside for phone charging. The kitchen has a large island bench that doubles as the heart of the cabin. it's a prime spot for a dinner party or to enjoy a bottle of red – yes, there is a wine fridge. bespoke and streamlined joinery makes use of every inch of space." – The Eastern Thredbo Village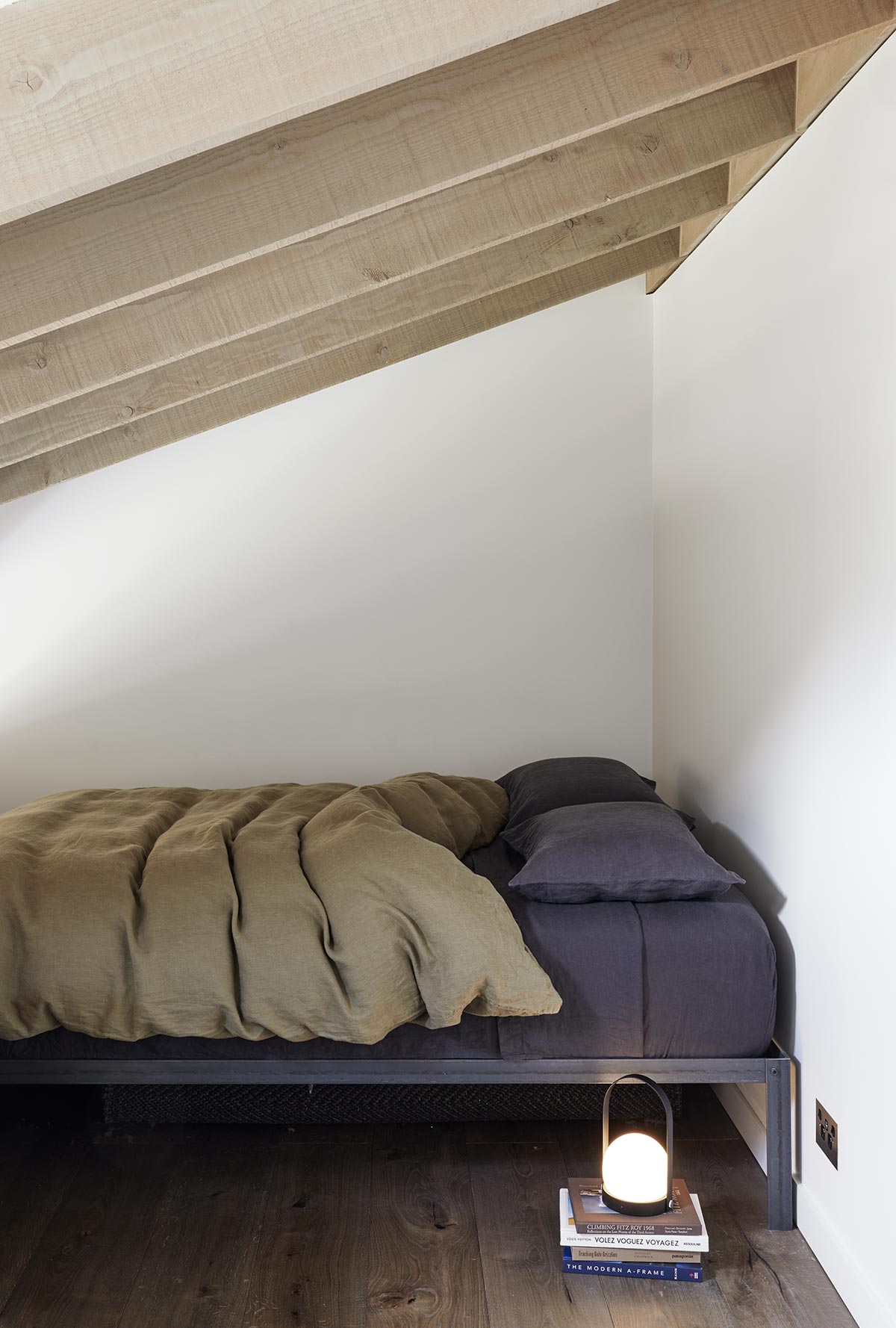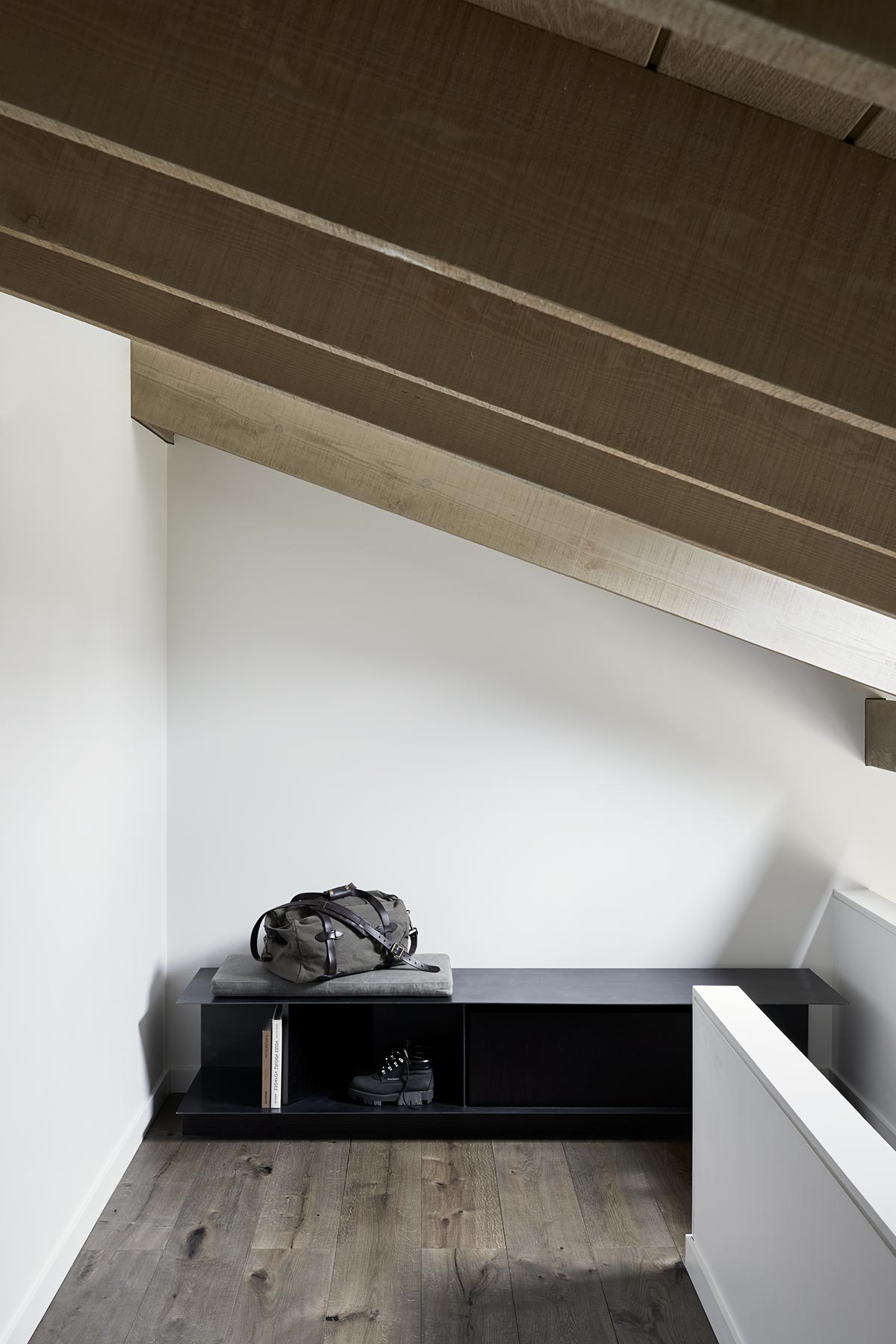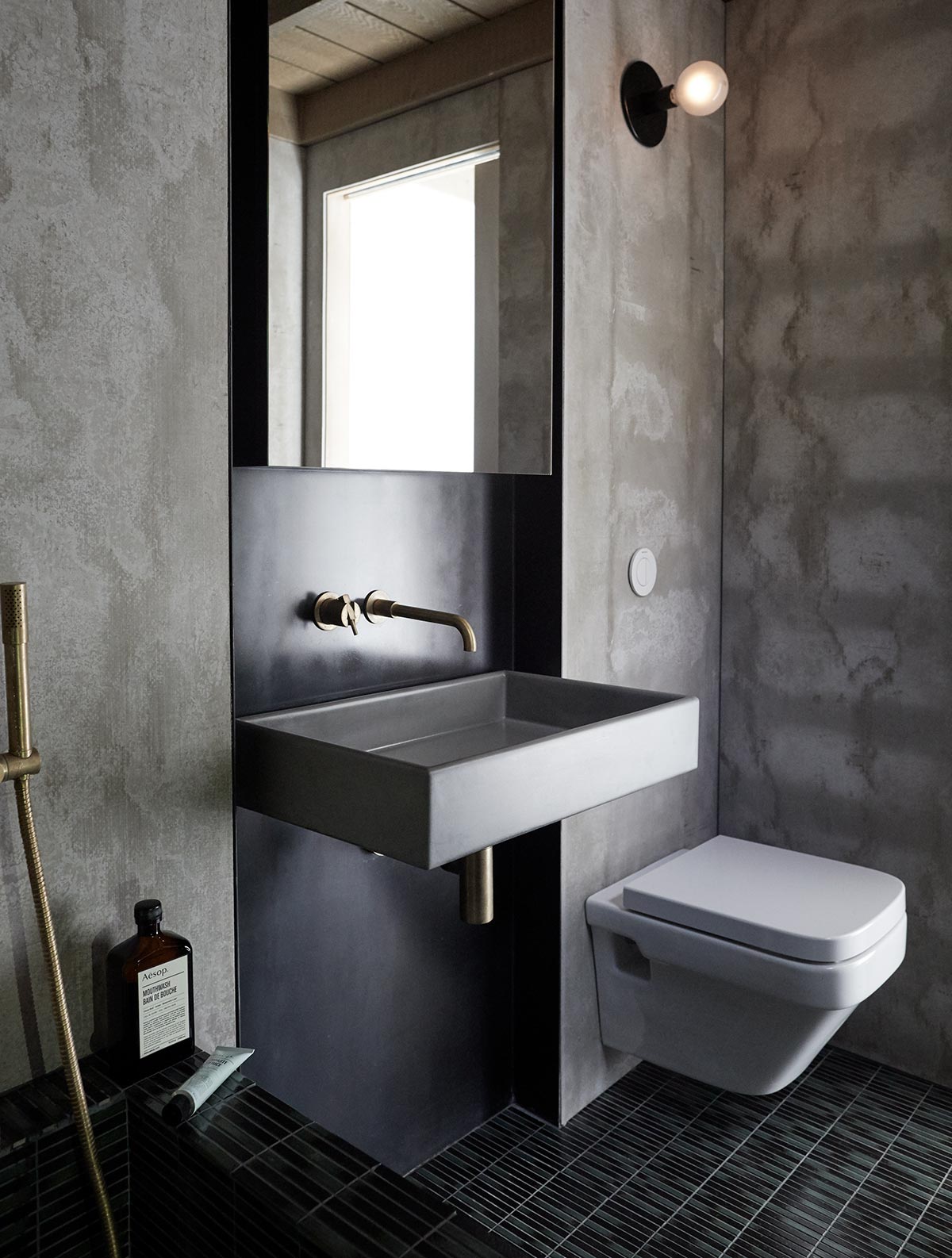 Cedar Cabin is one of the closest accommodations to the Thredbo chapel, golf course, and summer sporting facilities on the town green. It is positioned on the banks of the Thredbo River and has an uninterrupted view of Mount Kosciuszko, all while being a two-minute walk from the centre of the village. Ready to wake up to the best views in Thredbo? Head over to their website for more details.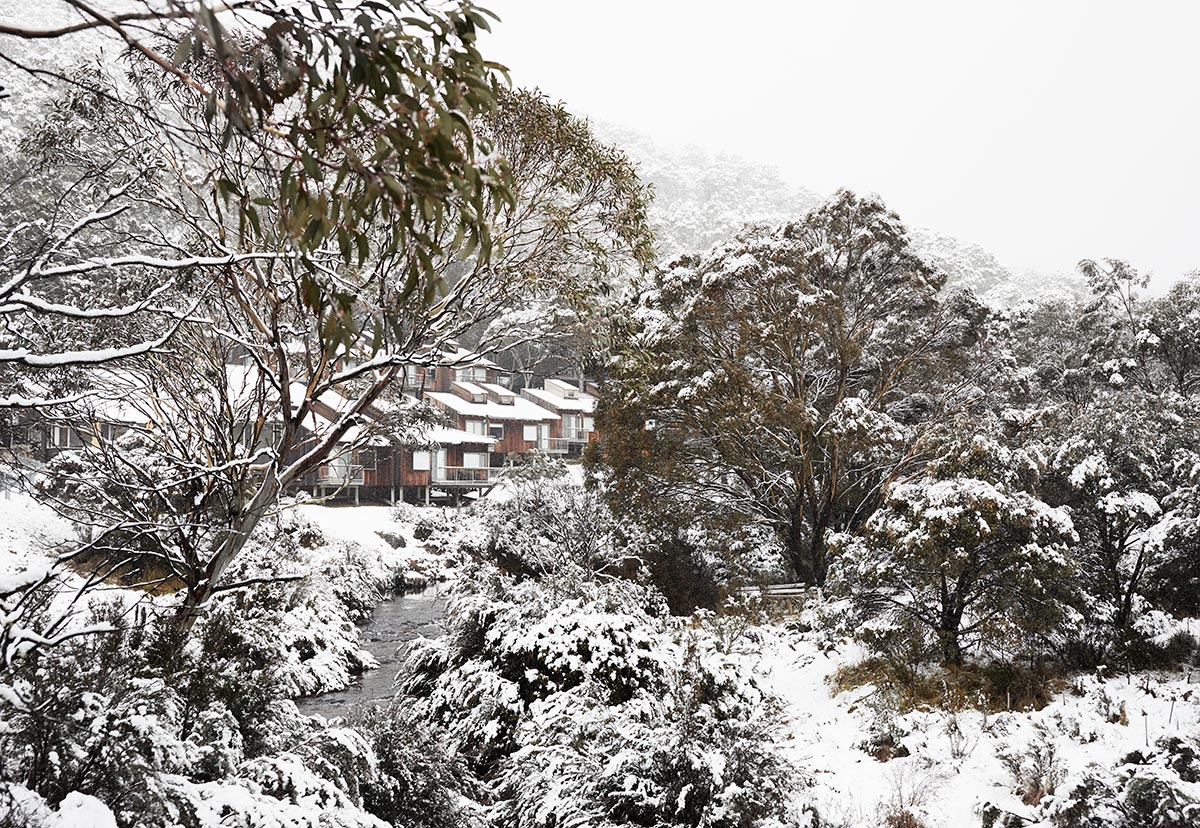 House Project: Cedar Cabin
Location: Thredbo Village, NSW
Design: Nicholas Gurney  and Monique Easton
Type: Renovation
Photographer: Monique Easton