A modern and progressive renovation and alteration was introduced to an arts and crafts house located in the relaxed coastal suburb of Coogee in New South Wales. The brief was to modernise this heritage family home by improving the flow and usability via a series of new aligned openings that create a view straight through the house, a new master suite in the roof space, and more! Let's go inside the Attic House by Madeleine Blanchfield Architects!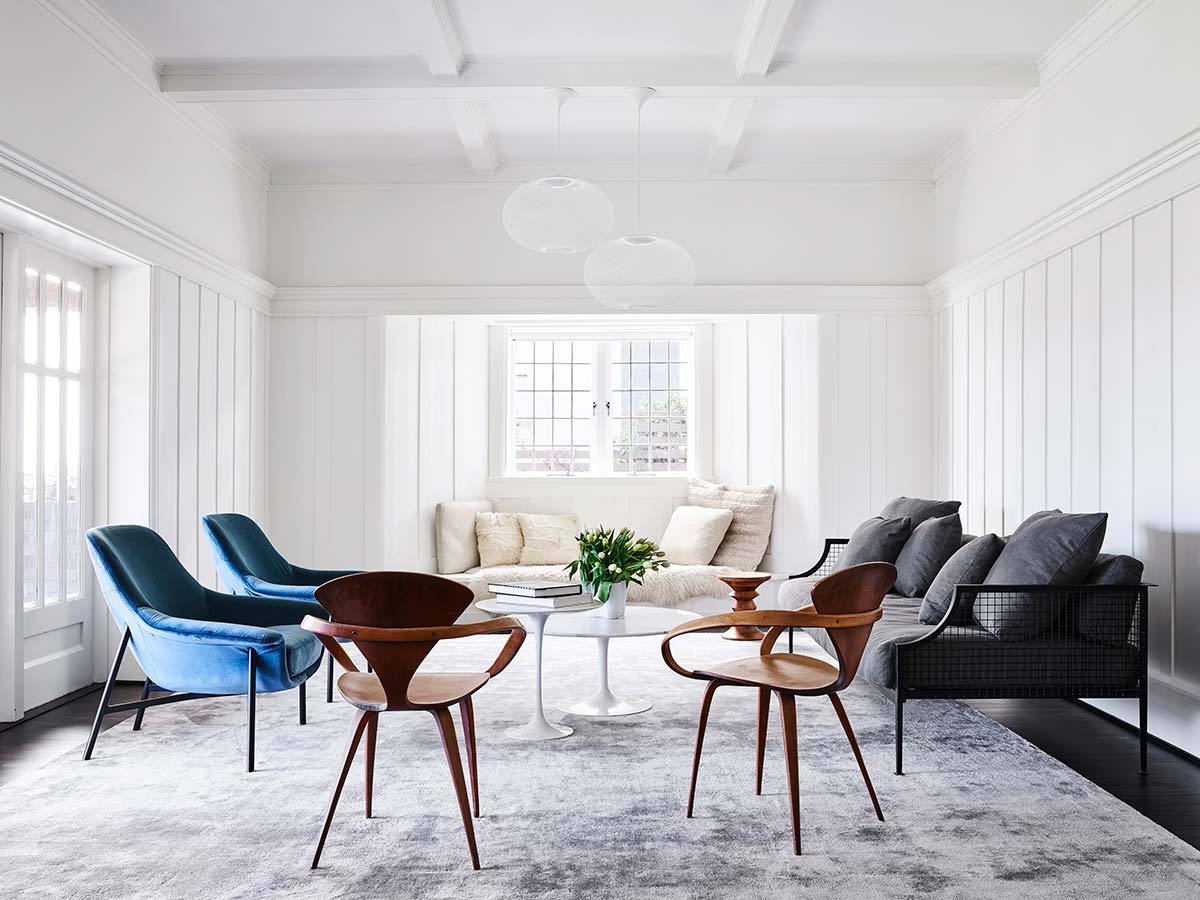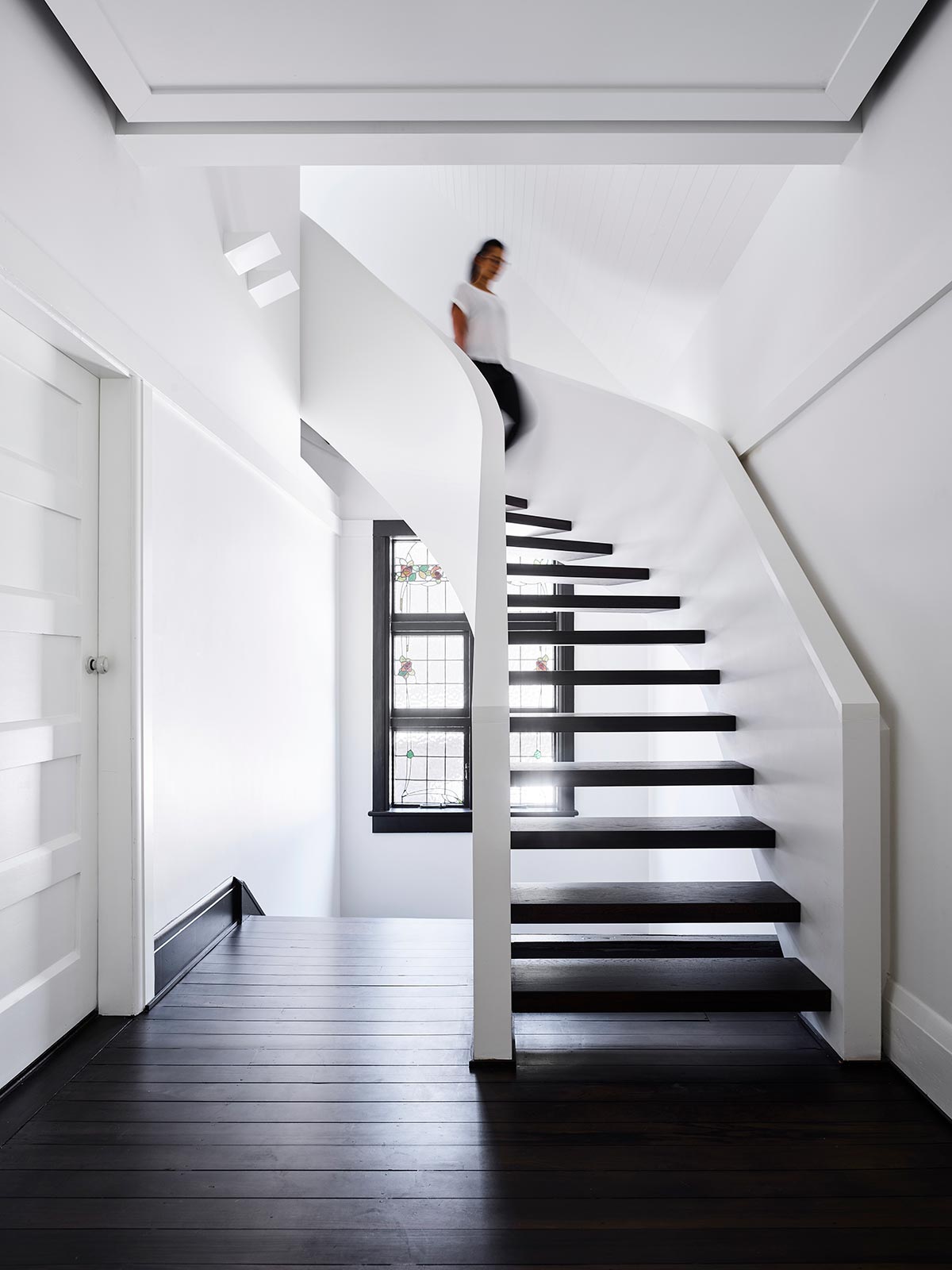 "The project thoughtfully and respectfully changes a heritage house, allowing the original qualities to be the heroes while improving amenity and coherence throughout. Insertions are subtle but powerful. The language used is consistently light and uplifting, without demanding attention. Through careful detailing and planning strategies and a soft, simple material palette the whole house comes together as a calm and joyful place for the family. Not ostentatious or overdone but calm, flowing and well resolved." – Madeleine Blanchfield Architects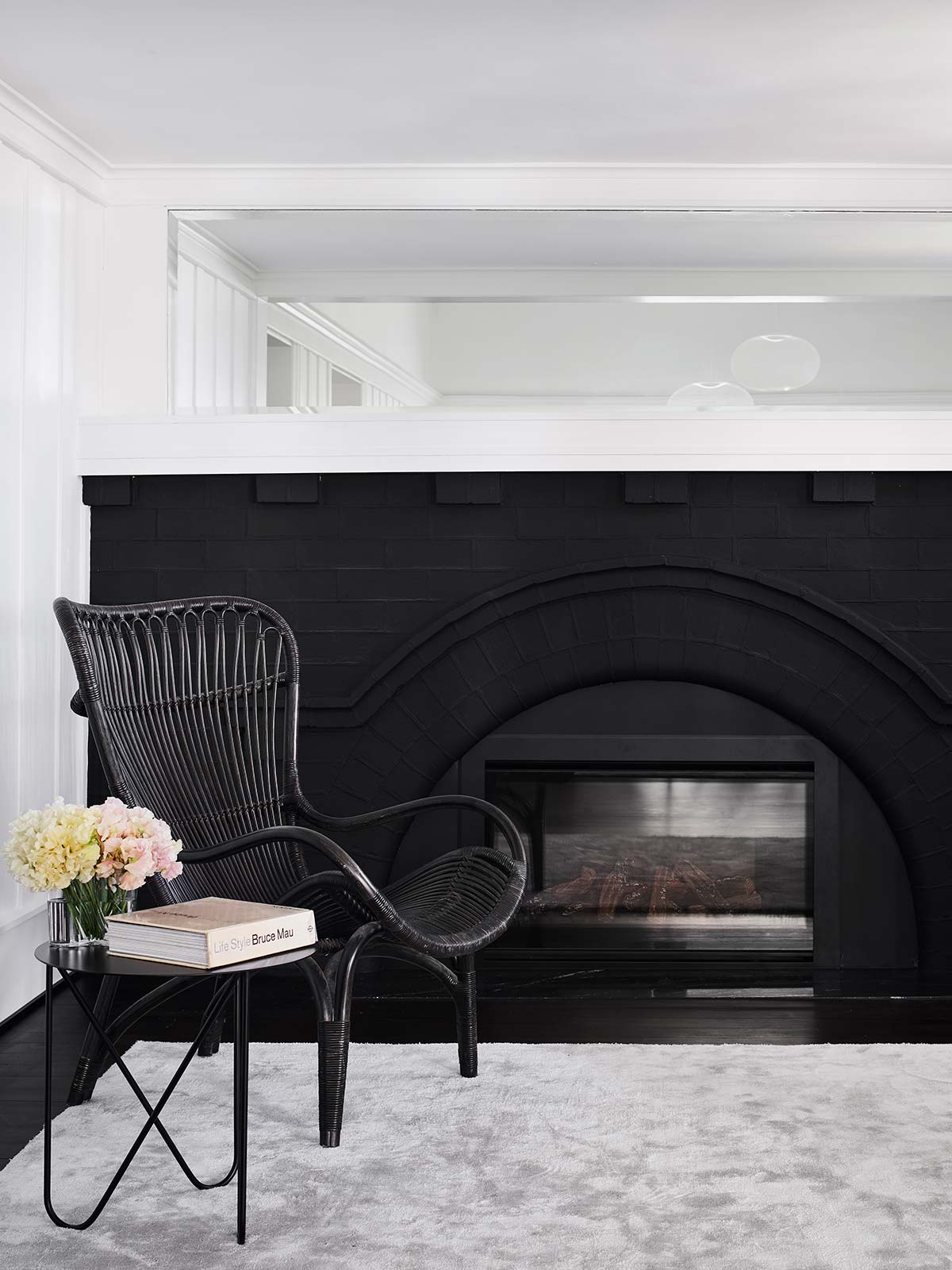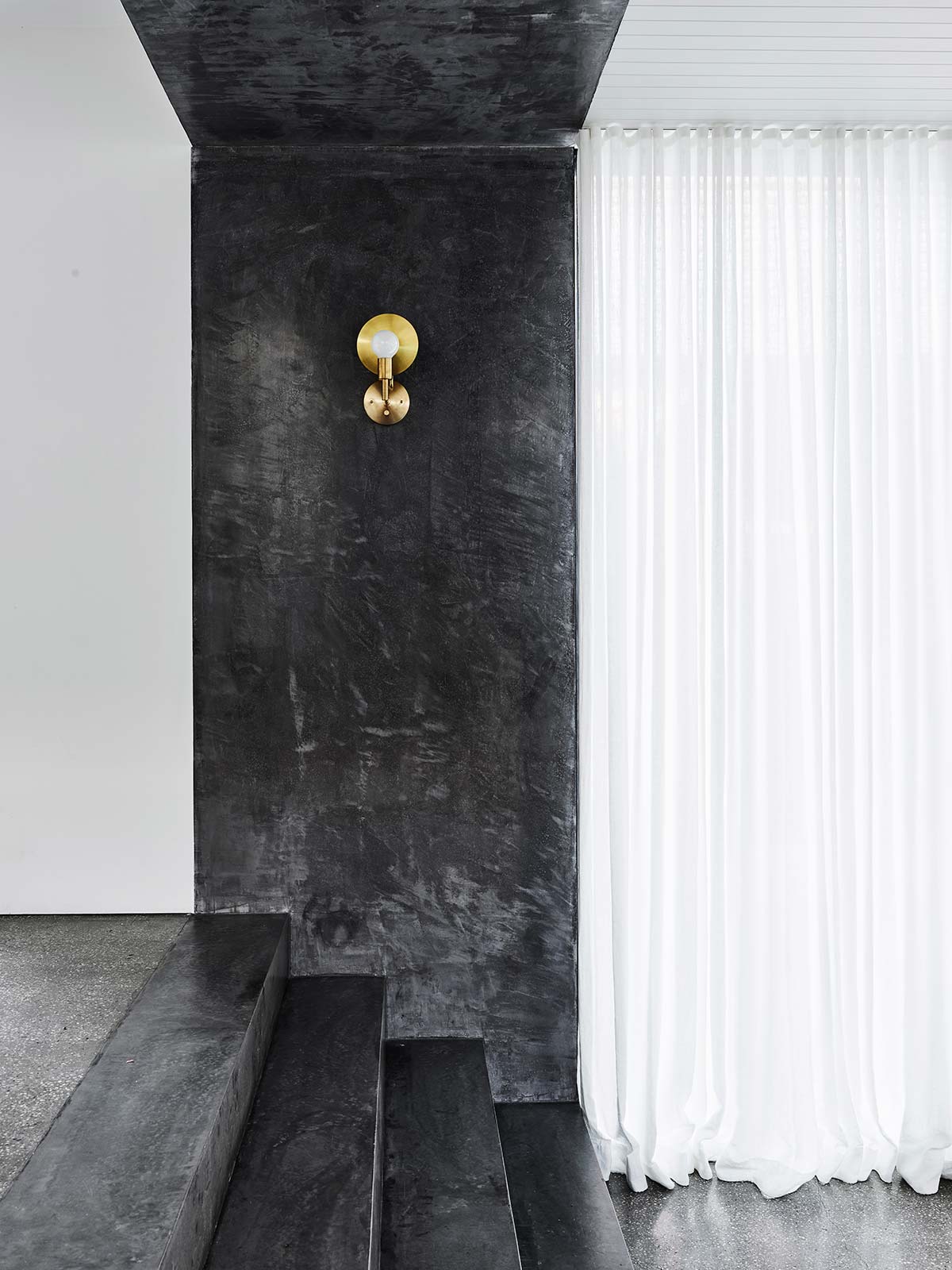 Walking inside, the interior is predominantly monochromatic and exudes a very sophisticated and tranquil vibe. The original arched fireplace was re-fitted and brickwork painted black. Semi-transparent pendant lights and paper-lanterns were incorporated in an eclectic selection of contemporary and mid-century furniture pieces, which contribute to the ethereal feel. A light, curved staircase floats above the existing traditional stair to connect the new level.
The new master suite nestled into the existing roof space and windows added sympathetically to embrace the water views. The aim of achieving openness and lightness were perfectly carried out in the addition, allowing the space to feel expansive with the aid of elements that beautifully unifies altogether.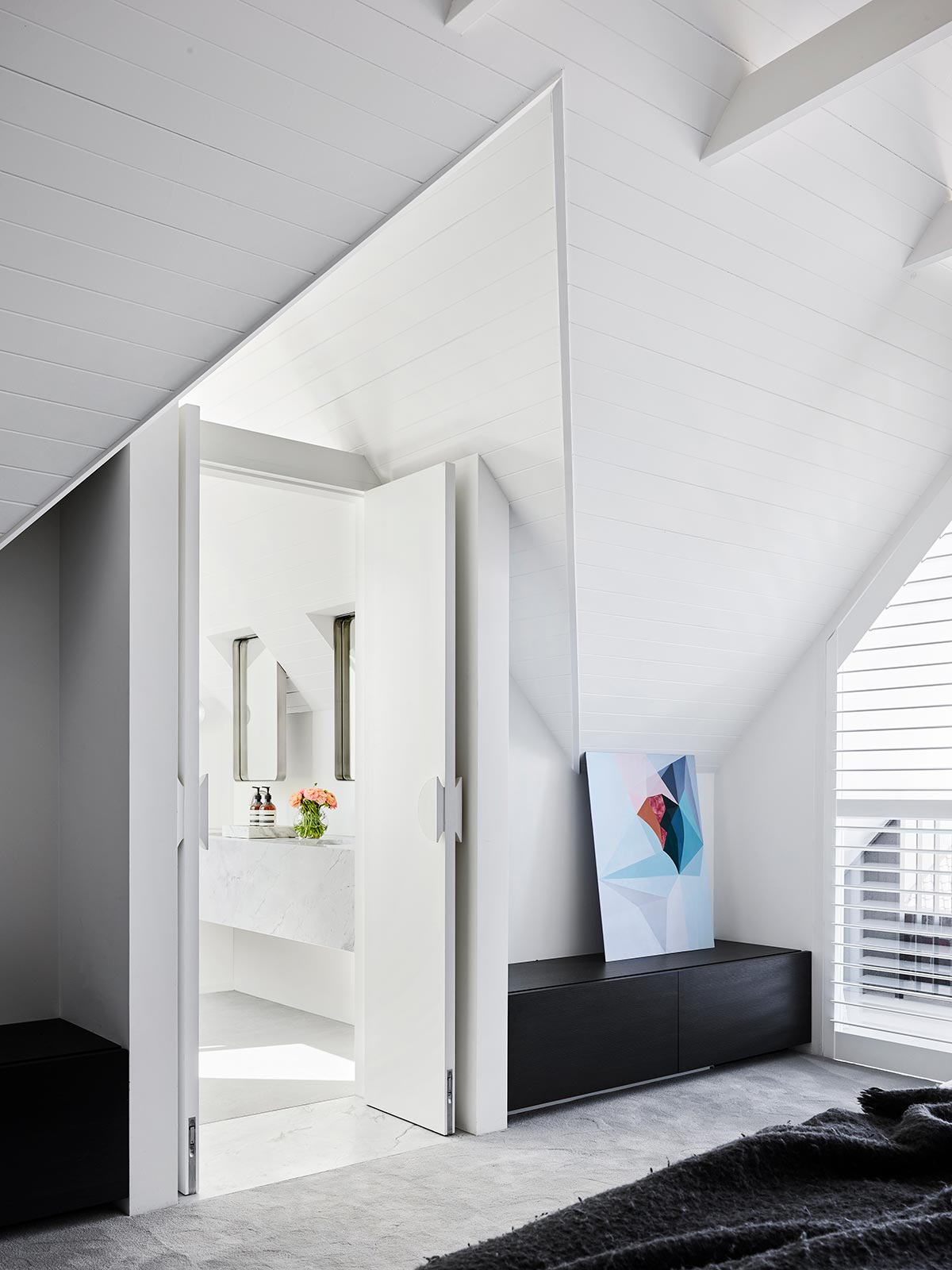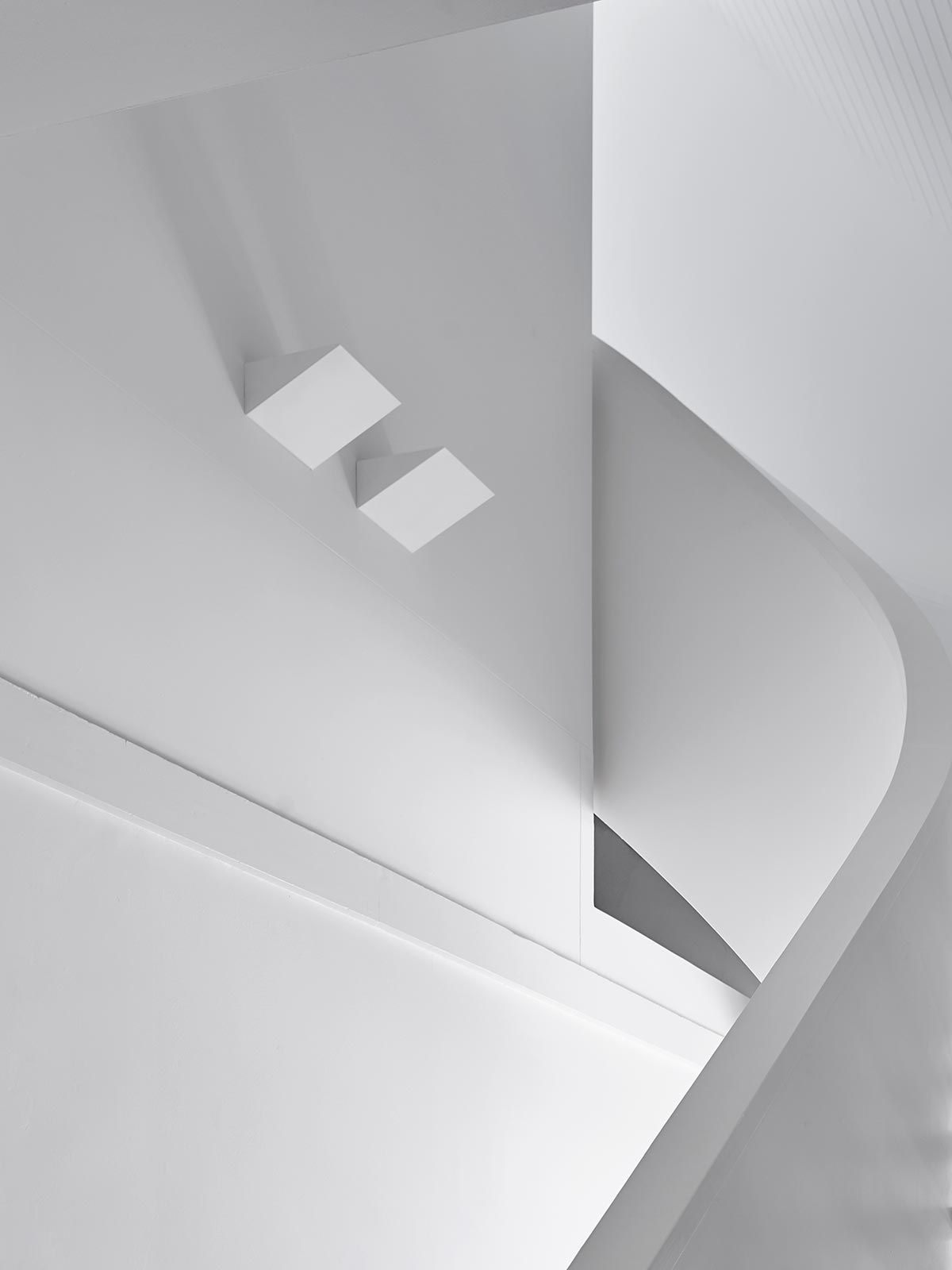 "The project shows that retention of existing built fabric can be more powerful than layering materials and designed elements onto a space. By the designer stepping back and allowing the openings, voids and details to be the heroes a sense of effortlessness and lightness is achieved. Complex engineering issues were overcome in this project. " – Madeleine Blanchfield Architects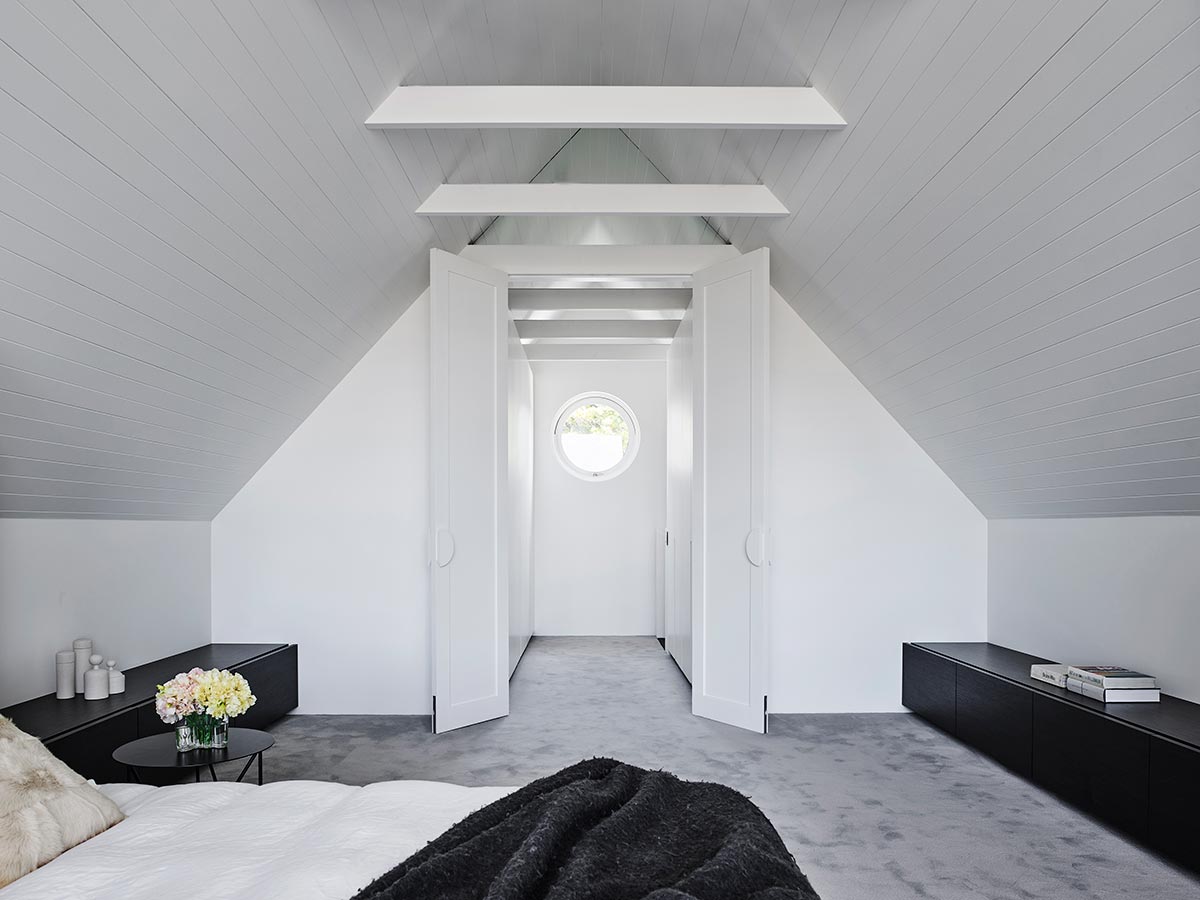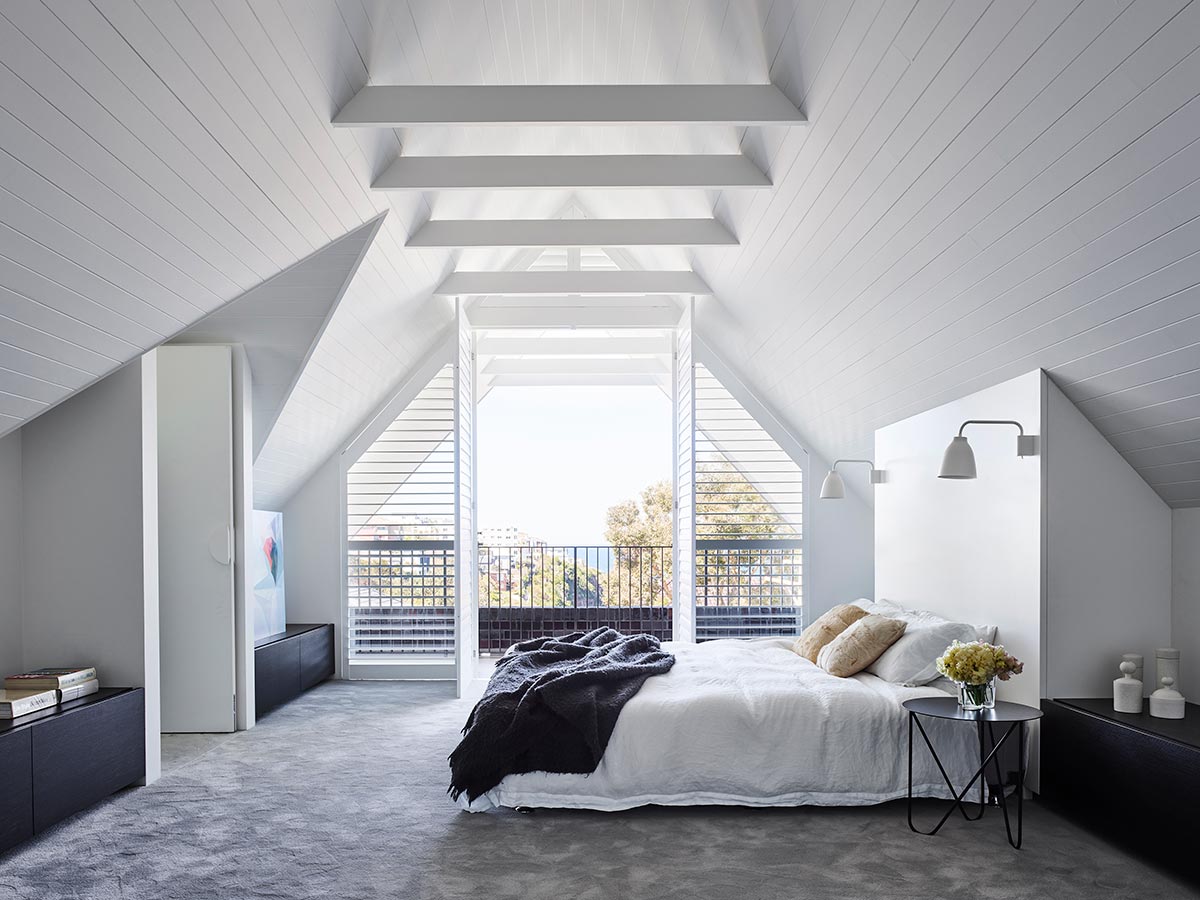 This family heritage home has been treated with an outstanding renovation treatment that allowed it to shine in the present age while keeping the glam of its previous life. The home's interior also received a lot of pampering definitely succeeds in creating a sophisticated home. This new look will happily see this family into many happy years ahead!
House Project: Attic House
Architect: Madeleine Blanchfield Architects
Location: Coogee, Australia
Type: Renovation
Photographer: Anson Smart