Situated in the busy residential spot in a beachside suburb of Perth, Western Australia, the Surfmist House designed by Sandy Anghie Architect is a fresh addition and renovation to a 1970s house which has undergone a series of renovations over the past decades. Being dubbed as 'City Beach meets Spanish mission style' by its owners, the house needed some makeover to get its character more pronounced and to address a number of design challenges to comfortably house the family of five.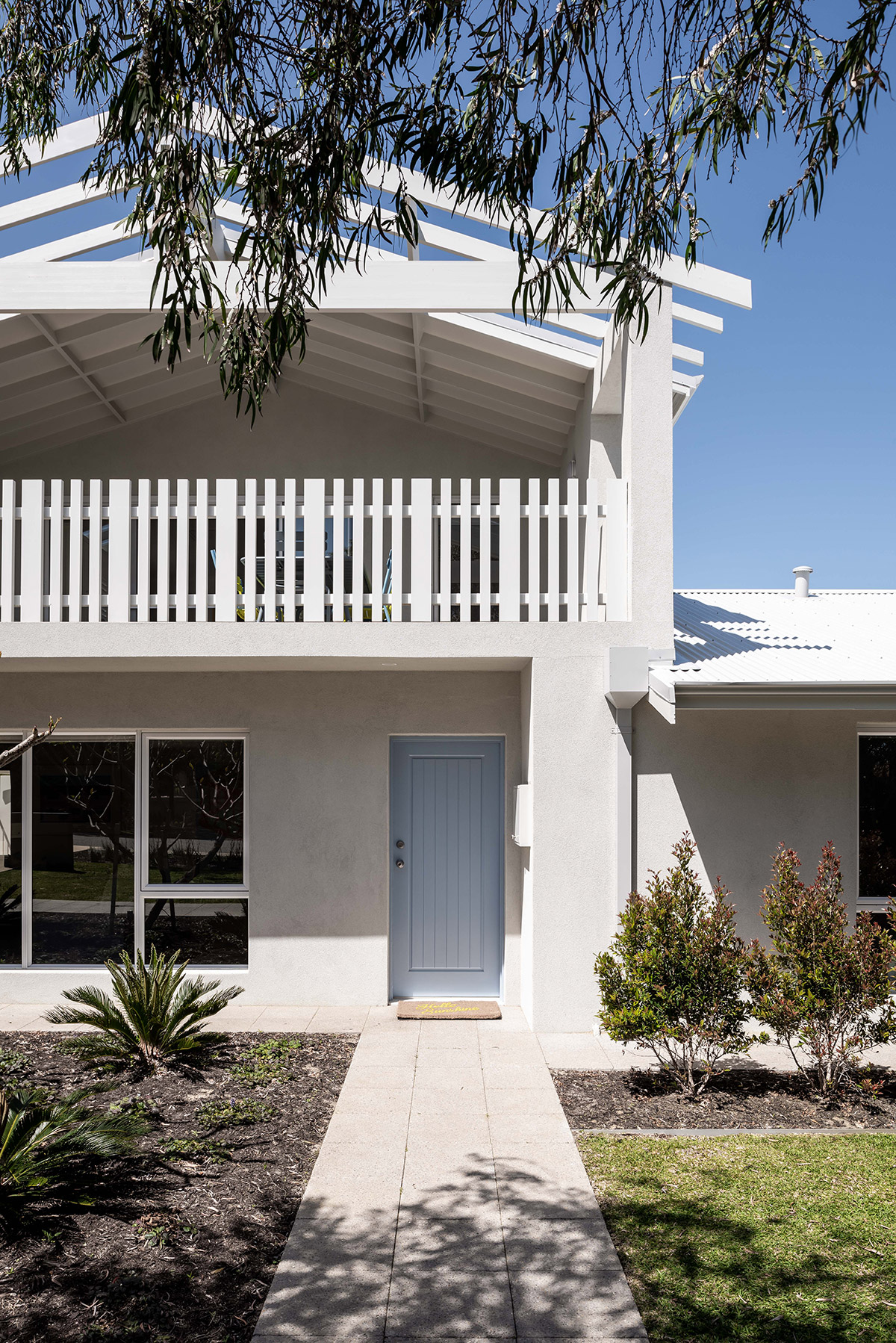 The first concern was the street appeal of the house. The existing home exhibited a dated facade with dull and dark shades of brown paint. This problem was easily resolved by painting all exterior spaces white, which brought out the structure's clean lines and made a huge difference to the overall aesthetic. Not to mention the new colour matched the energy and spirit of the whole beachside suburb!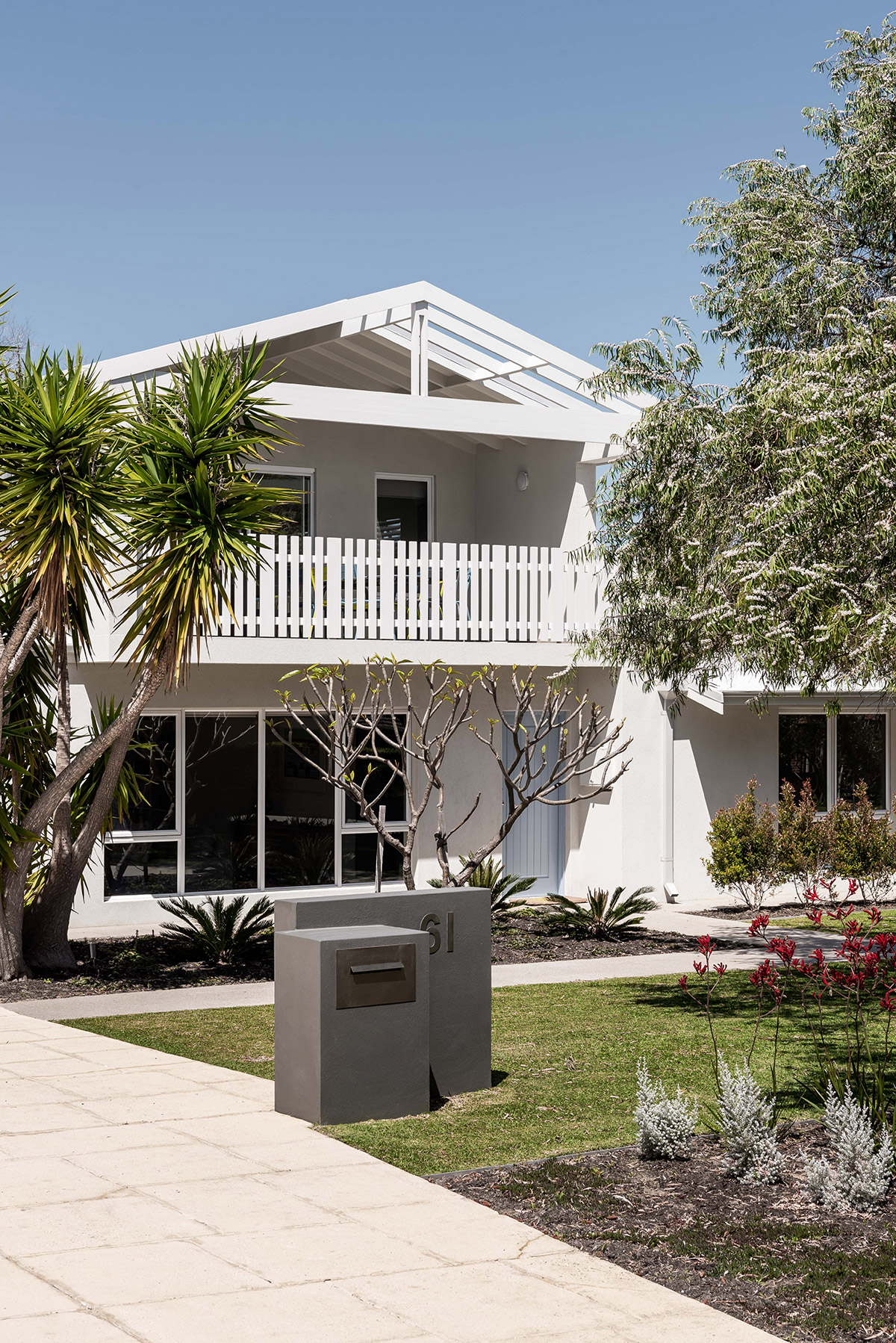 Some people prefer beachside houses to enjoy the breathtaking views surrounding the area. Ironically, the next problem stems from the fact that despite being located only a few houses from the beach, the original house did not take advantage of its location and lacked scenic views. Could it get any sadder than that? The solution rendered was to add a generous deck to the front of the house which completely changed its appearance and blended in with its location.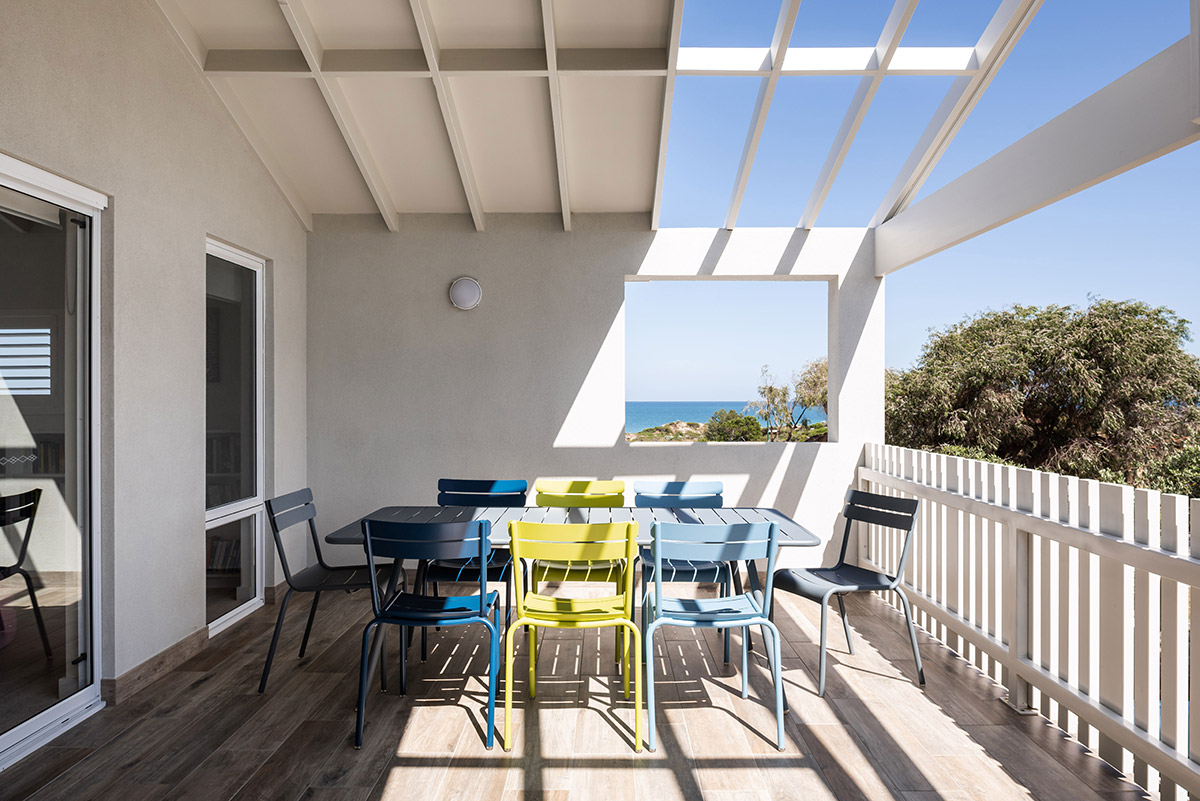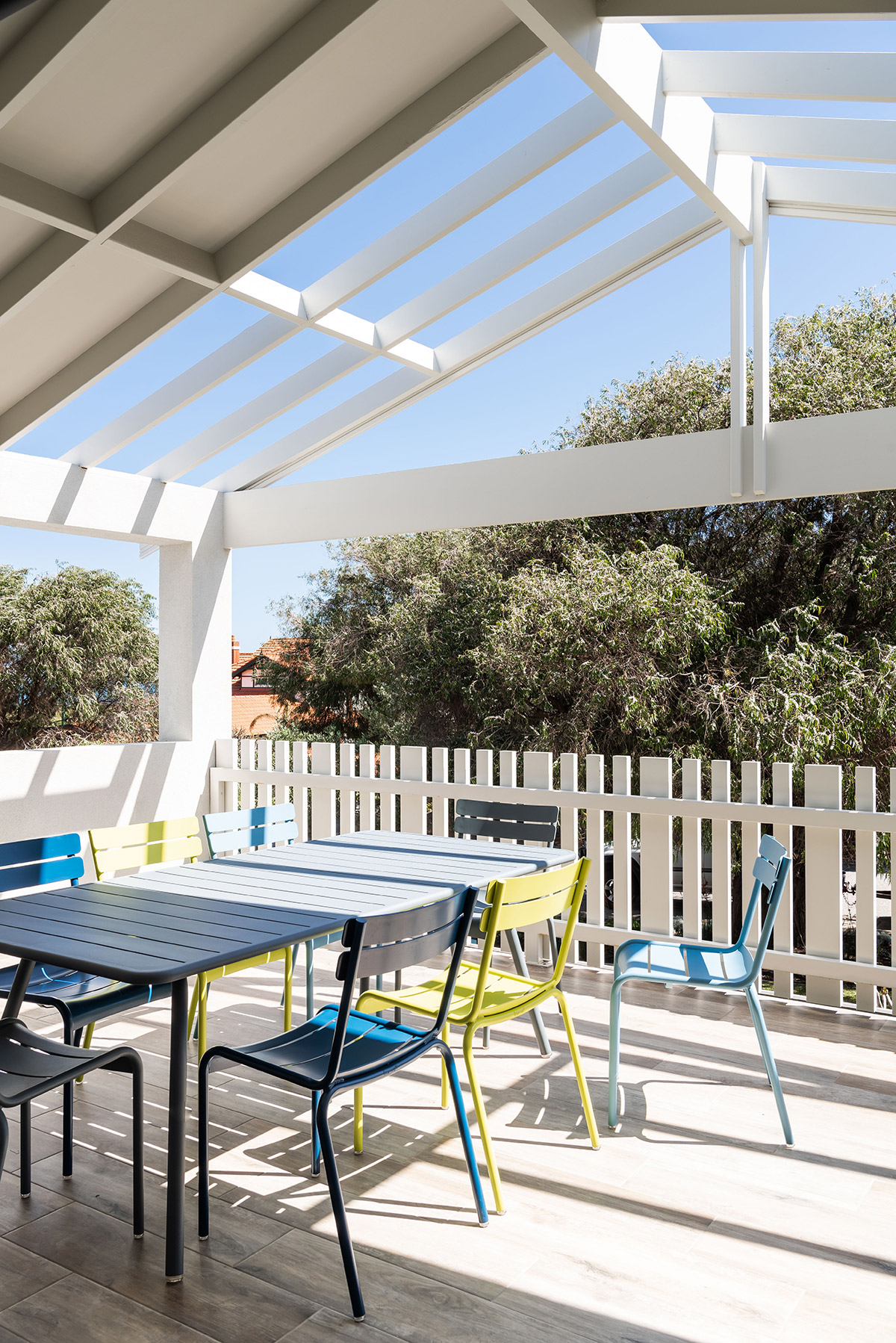 The last concern was the lack of connection and the poorly-lit interiors of the different rooms in the house. To address this issue, they inserted a new large window in the rear living space which opened up the view from the kitchen, dining, and living areas. The interior of the house was also treated with a white paint makeover to keep the consistency of the light and bright aesthetics from the outside to the main living spaces and across all rooms. A new window in the kitchen also enabled a view to the pool.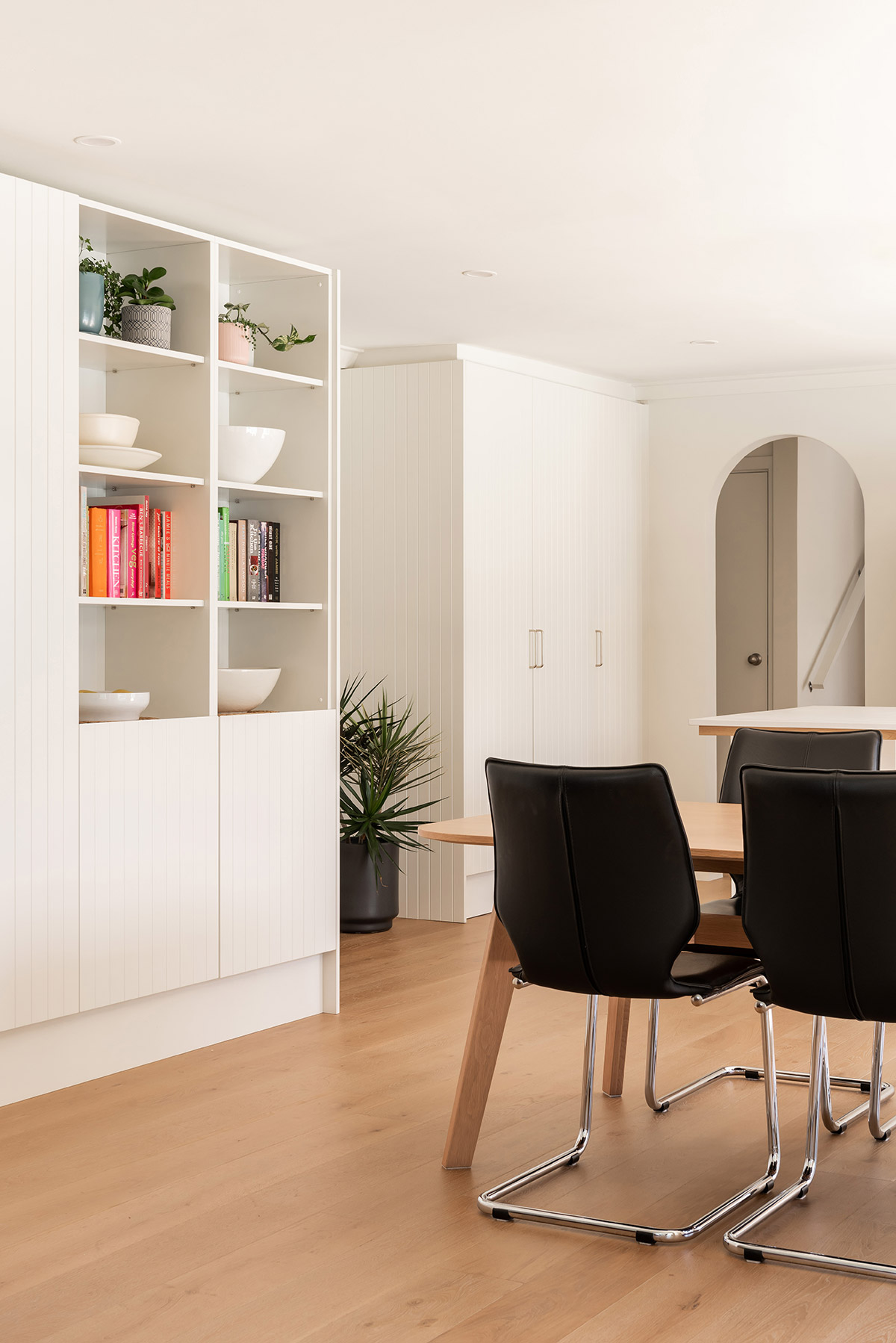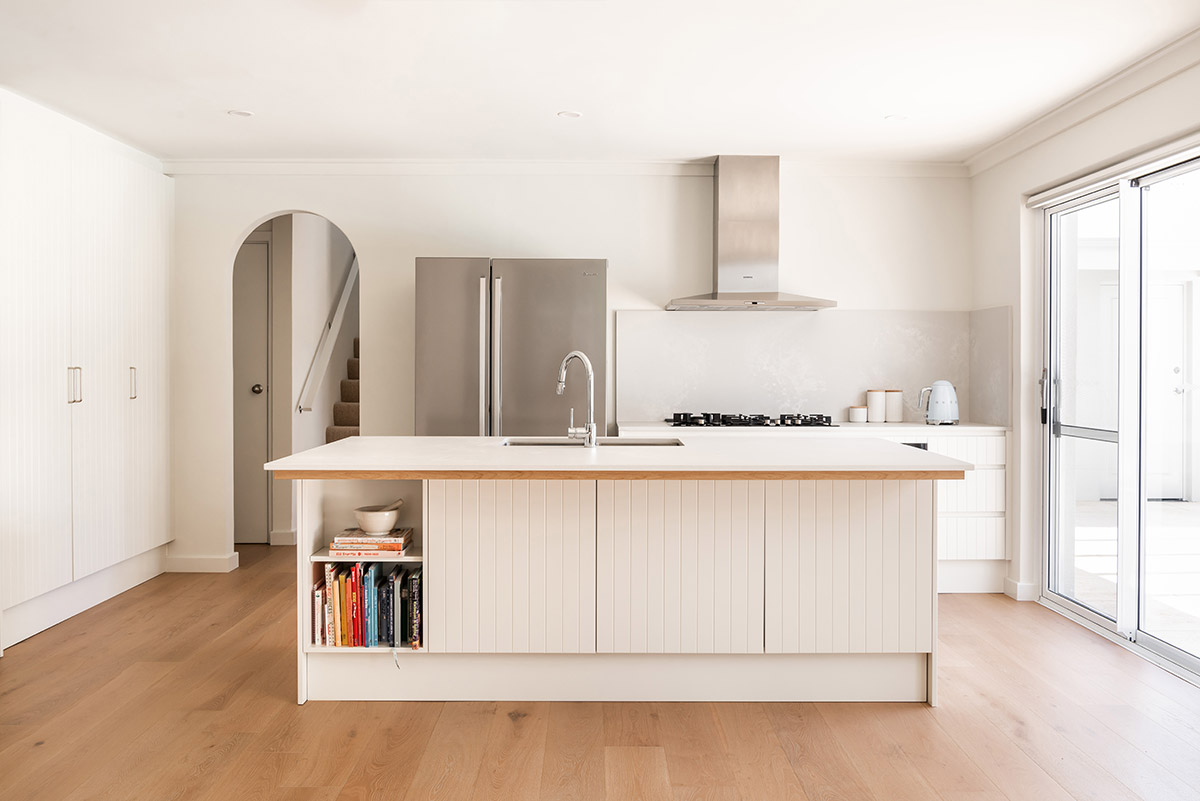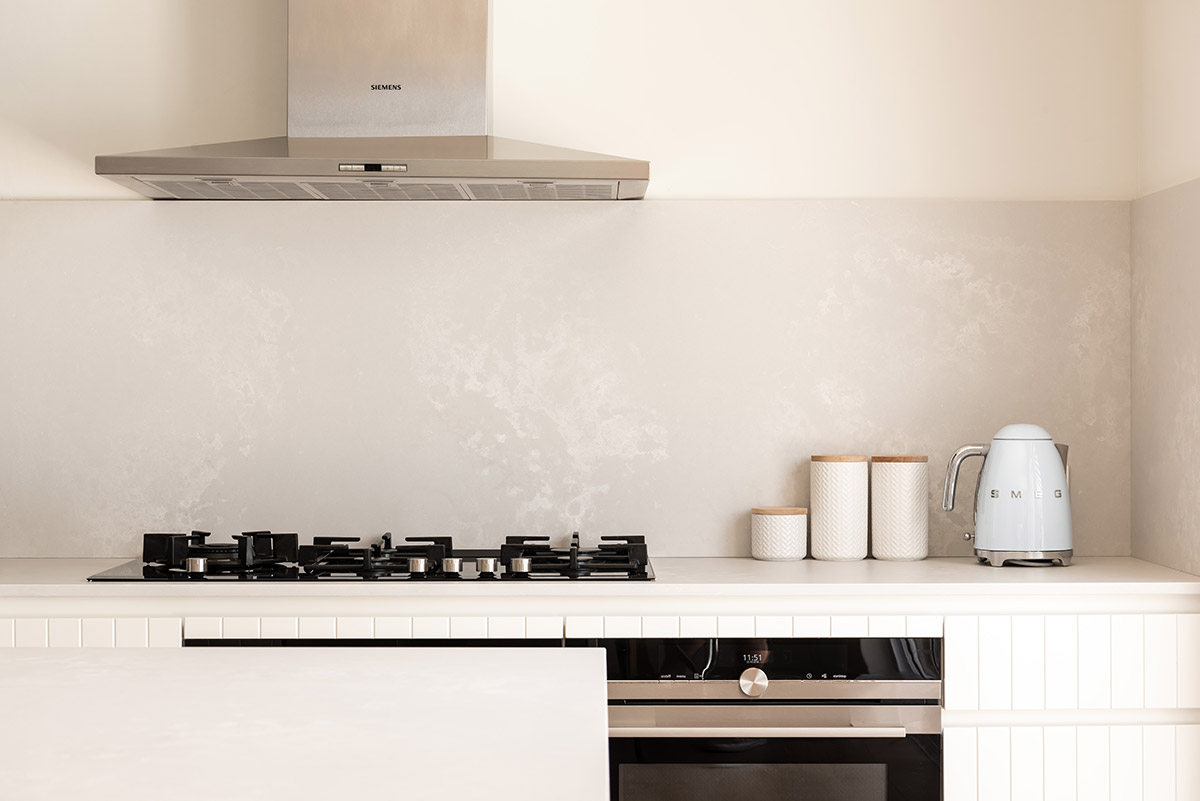 The new design required the old verandah to be removed to the east of the house, leaving just the beams in place. The interior was finished off with complimenting pieces of furniture that further accentuates the lively and dynamic feel. Now it's starting to look like a legit beach house!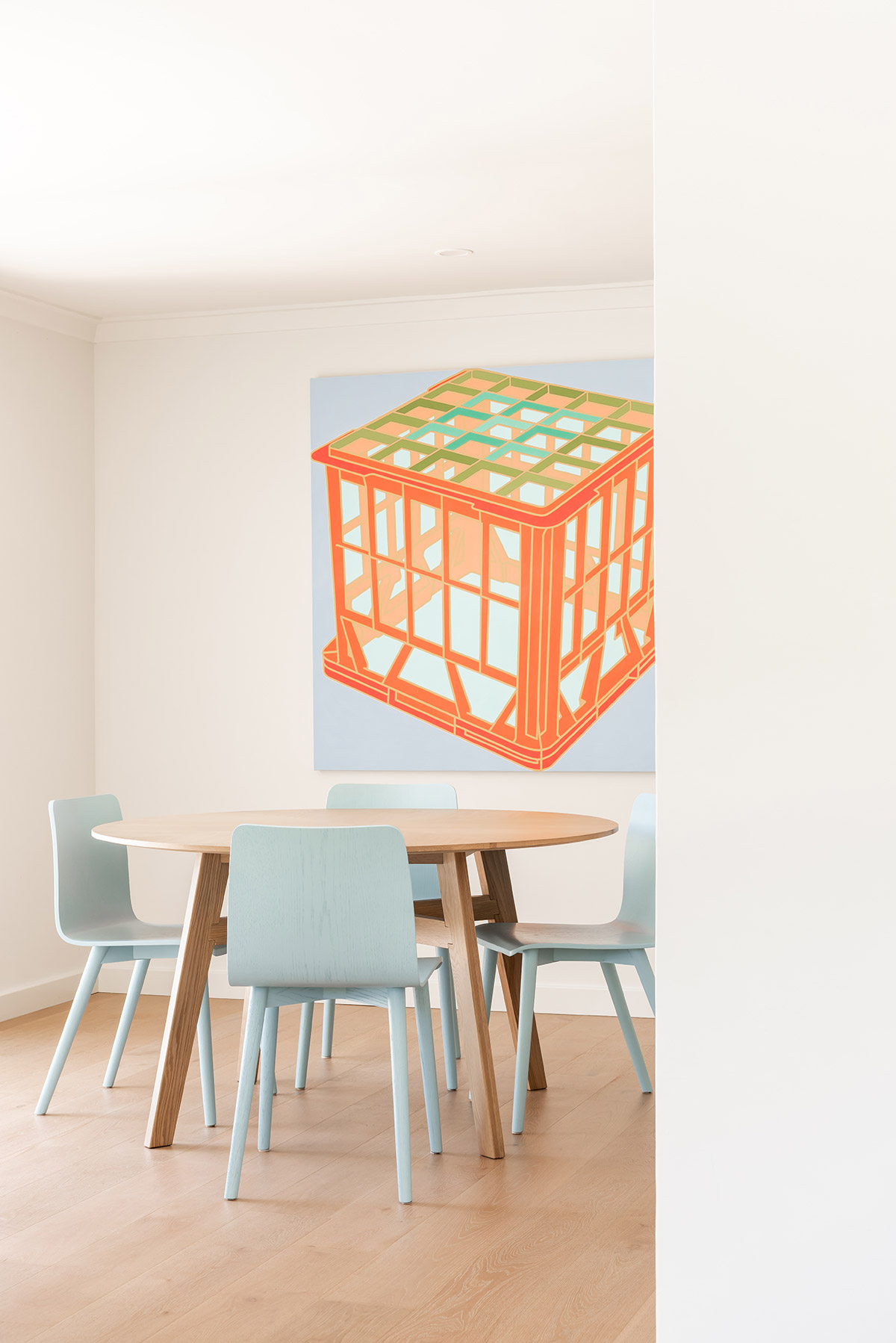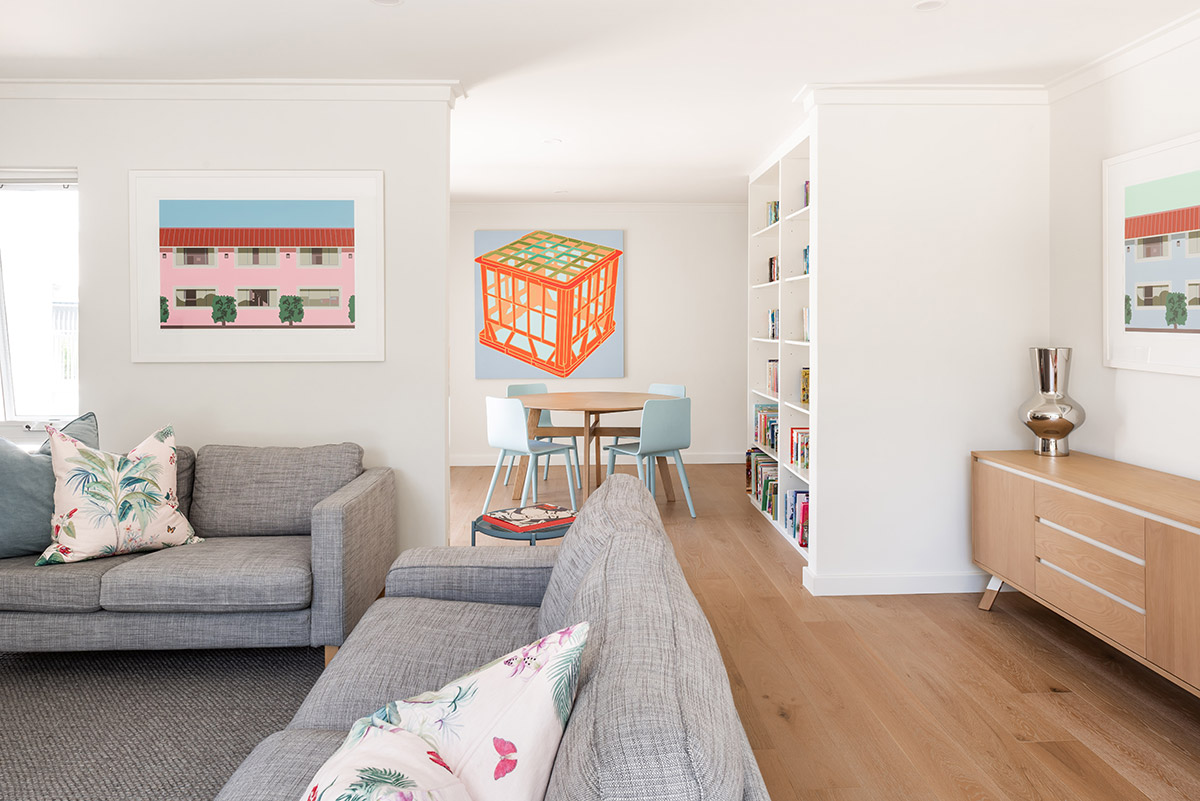 And for those who were wondering why it's named as such, the appearance of the home was transformed by painting its formerly brown walls "Surfmist" – and of course the home's location by the beach. It's basic, but it works!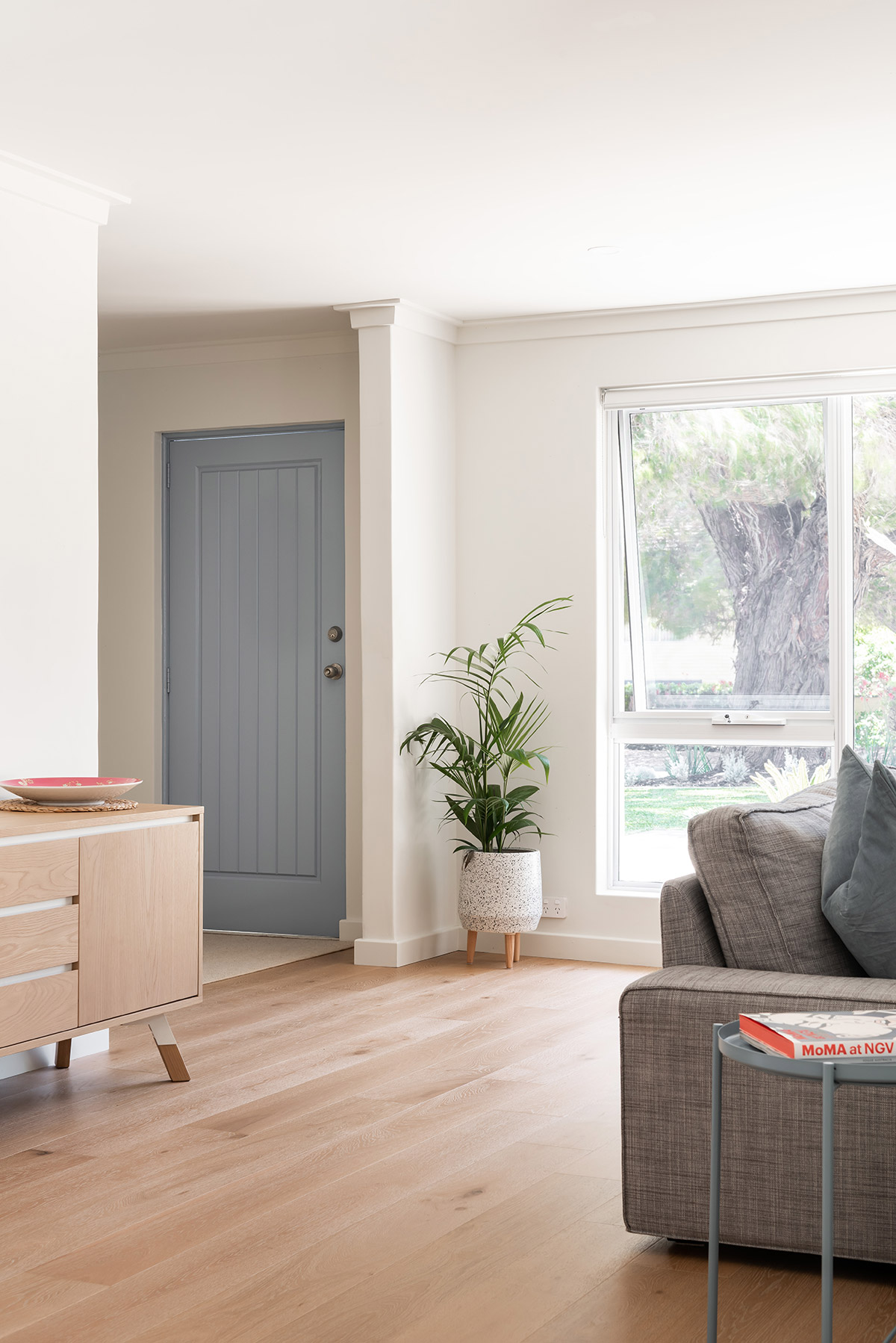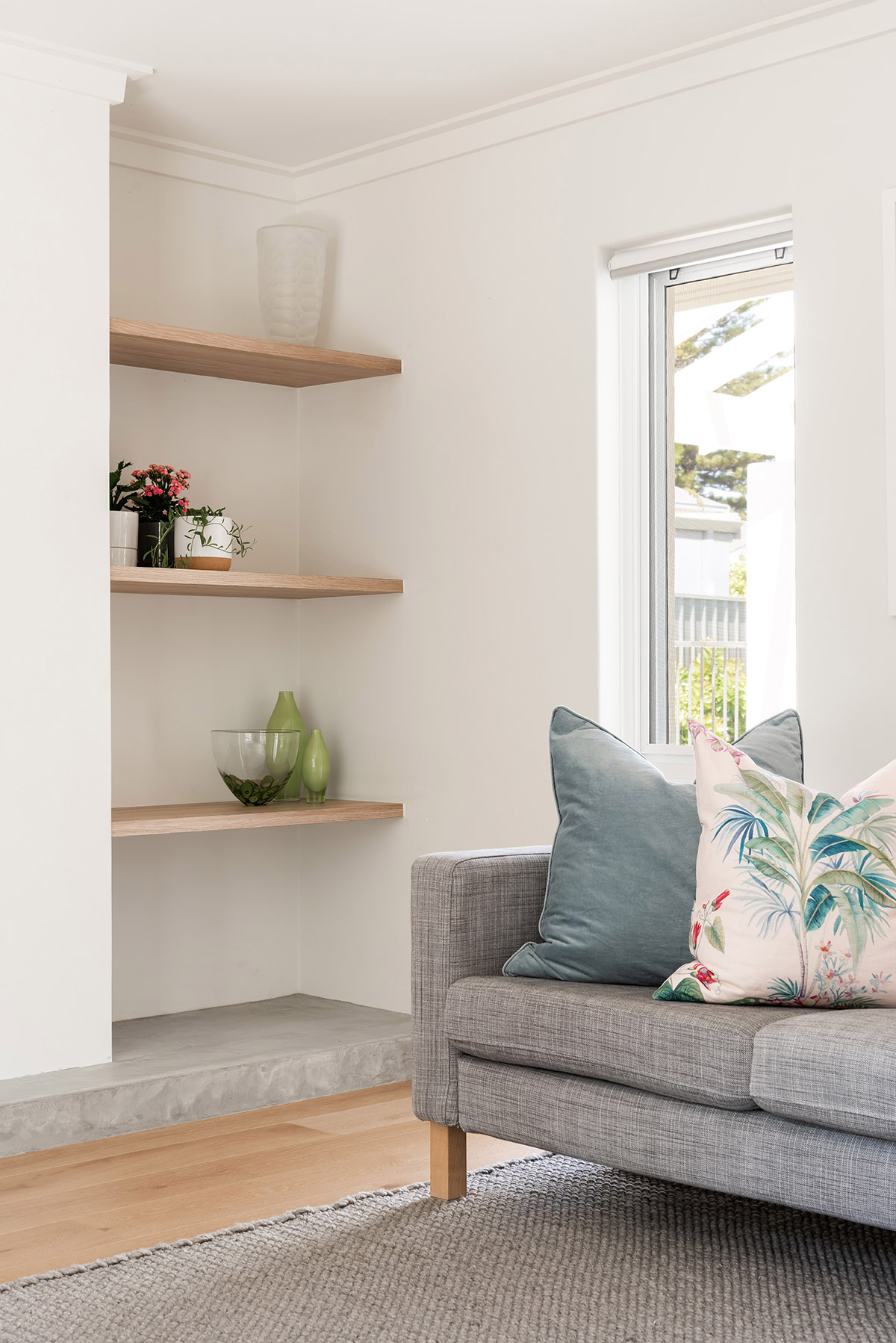 House Project: Surfmist House
Architect: Sandy Anghie Architect
Location: Perth, Western AU
Type: Renovation
Photography: Dion Robeson