The Roseberry Street House is a rear and upstairs extension to a double-fronted Victorian terrace house in the inner Melbourne suburb of Hawthorn East. Designed by Chan Architecture, the brief was to incorporate extensive aesthetic and functional improvements throughout the process, while at the same time retaining much of the original feel and character of the existing home. Let's take a look!
Apart from the predominantly white interiors which allow for meticulous personalisation, an array of floor-to-ceiling glazings, large skylights, and light courts were also utilized to bring natural light into the house, creating changing qualities of light throughout the day. This brought warmth and a sense of openness throughout the living space.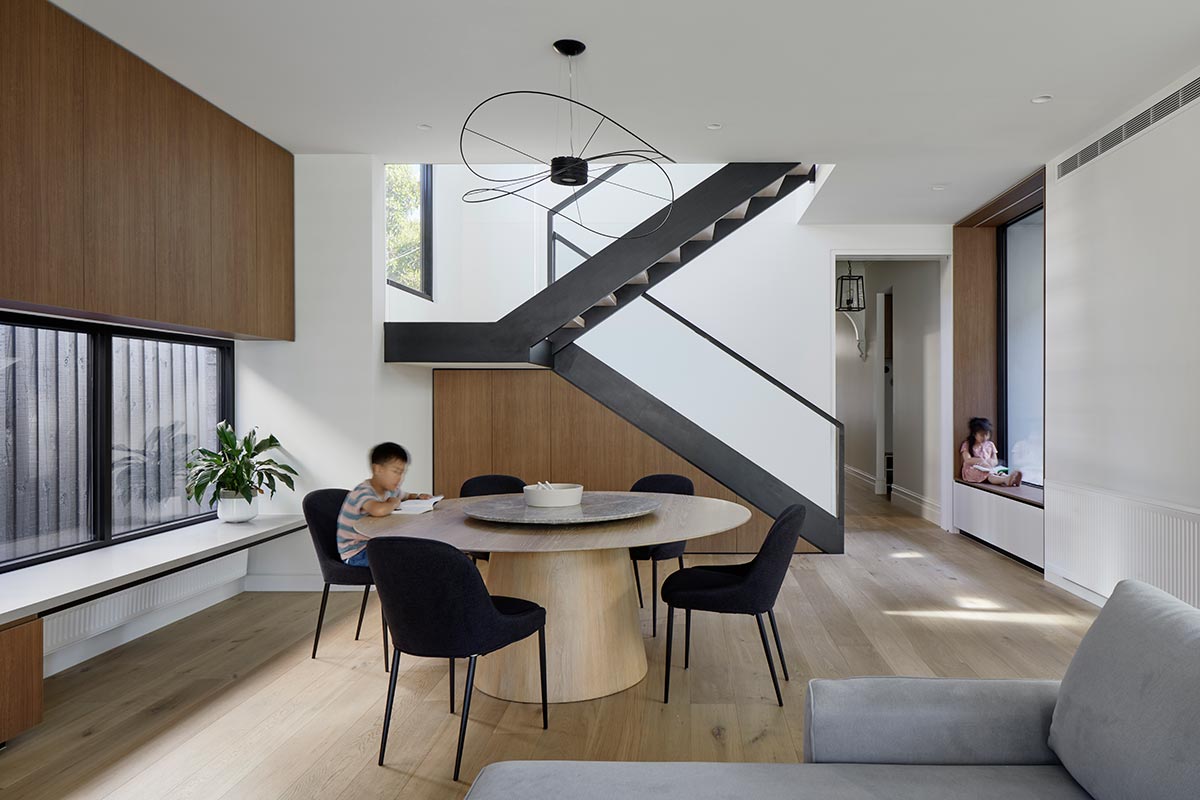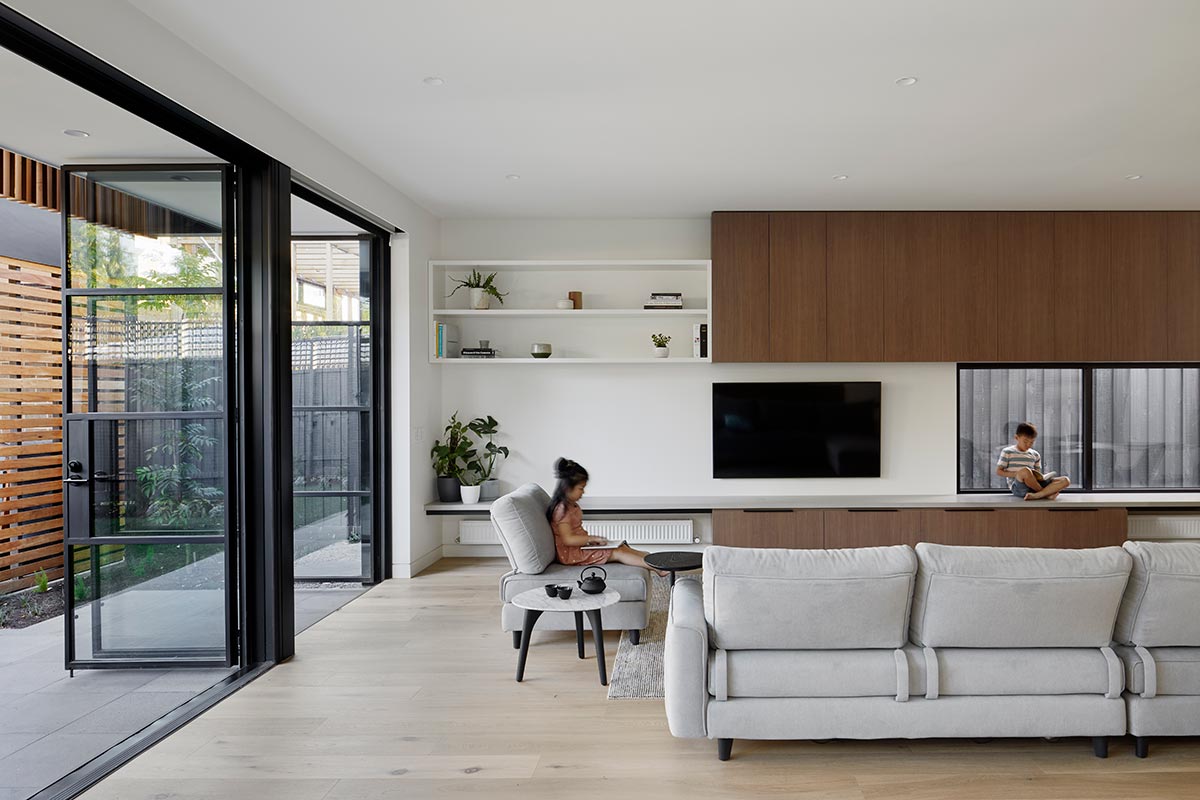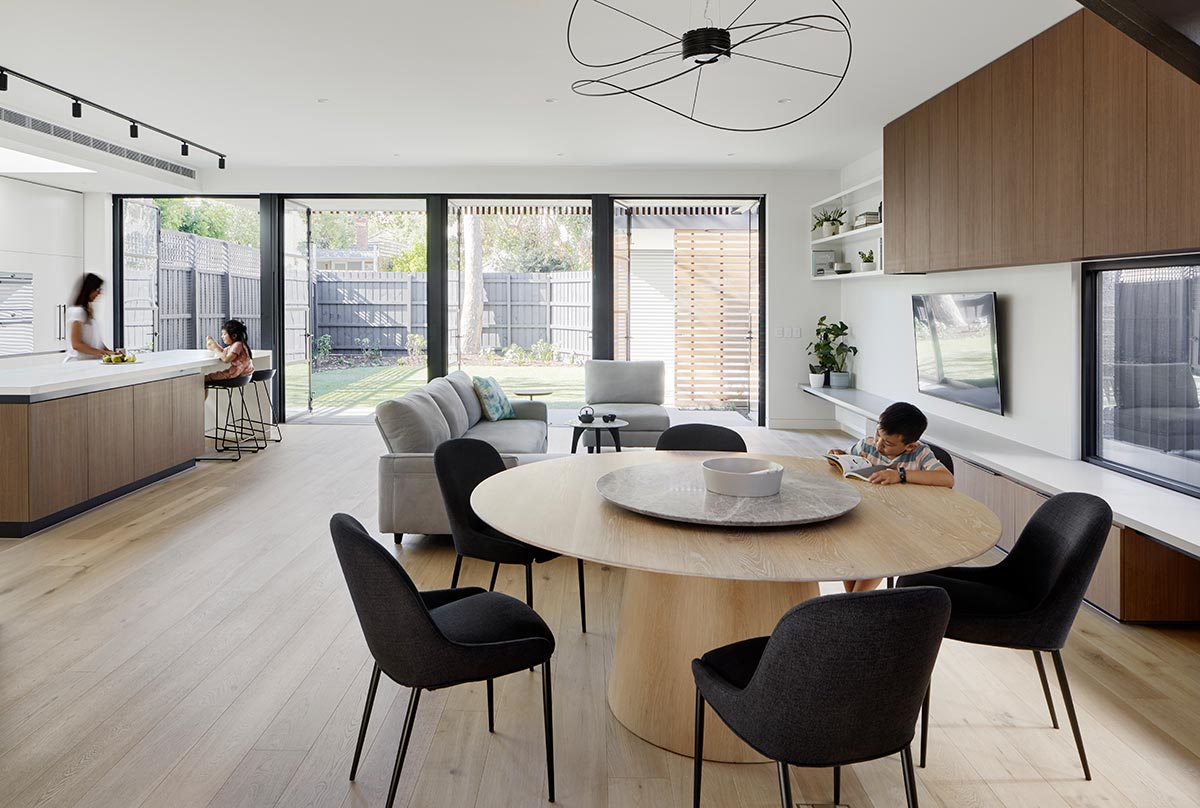 "The living room was designed to be a more intimate space, with finely detailed steel-framed doors which open the room out to the backyard, increasing the sense of space and providing flexibility depending on the weather and the social situation." – Chan Architecture
The open-plan arrangement creates a functional central hub and also allows the individual spaces to have their own original details.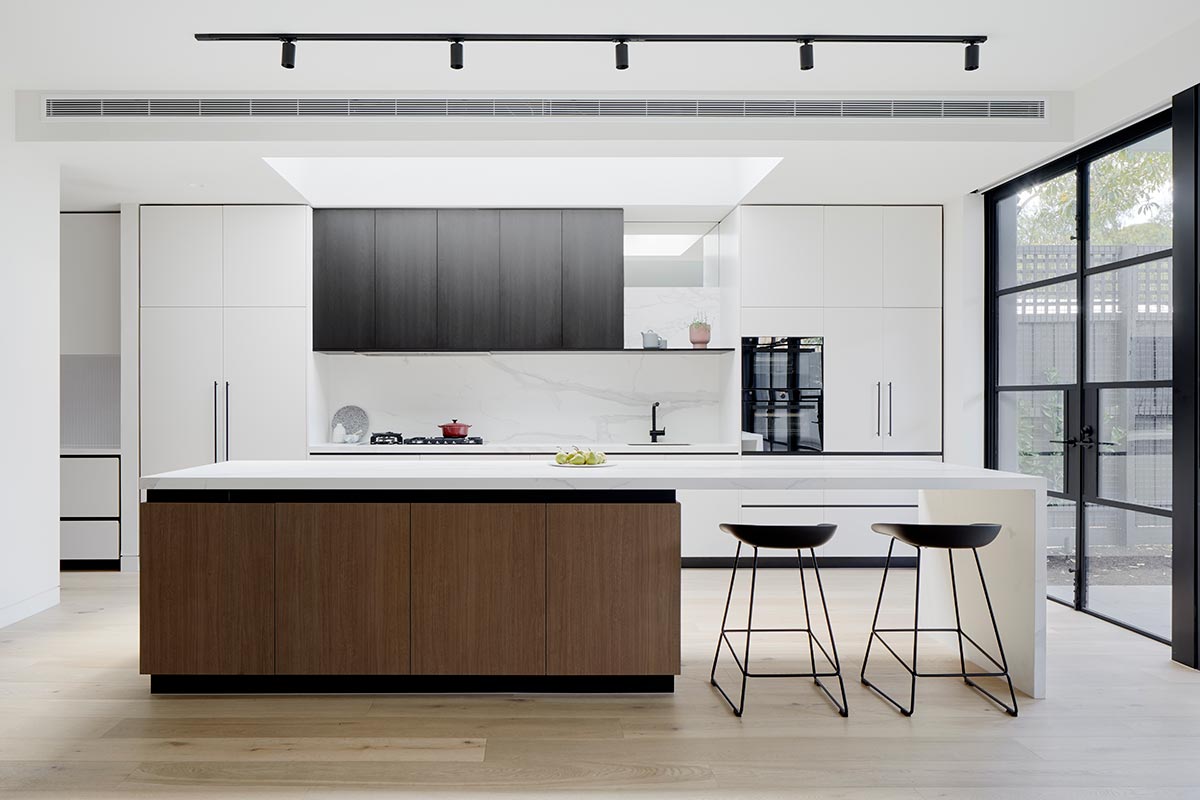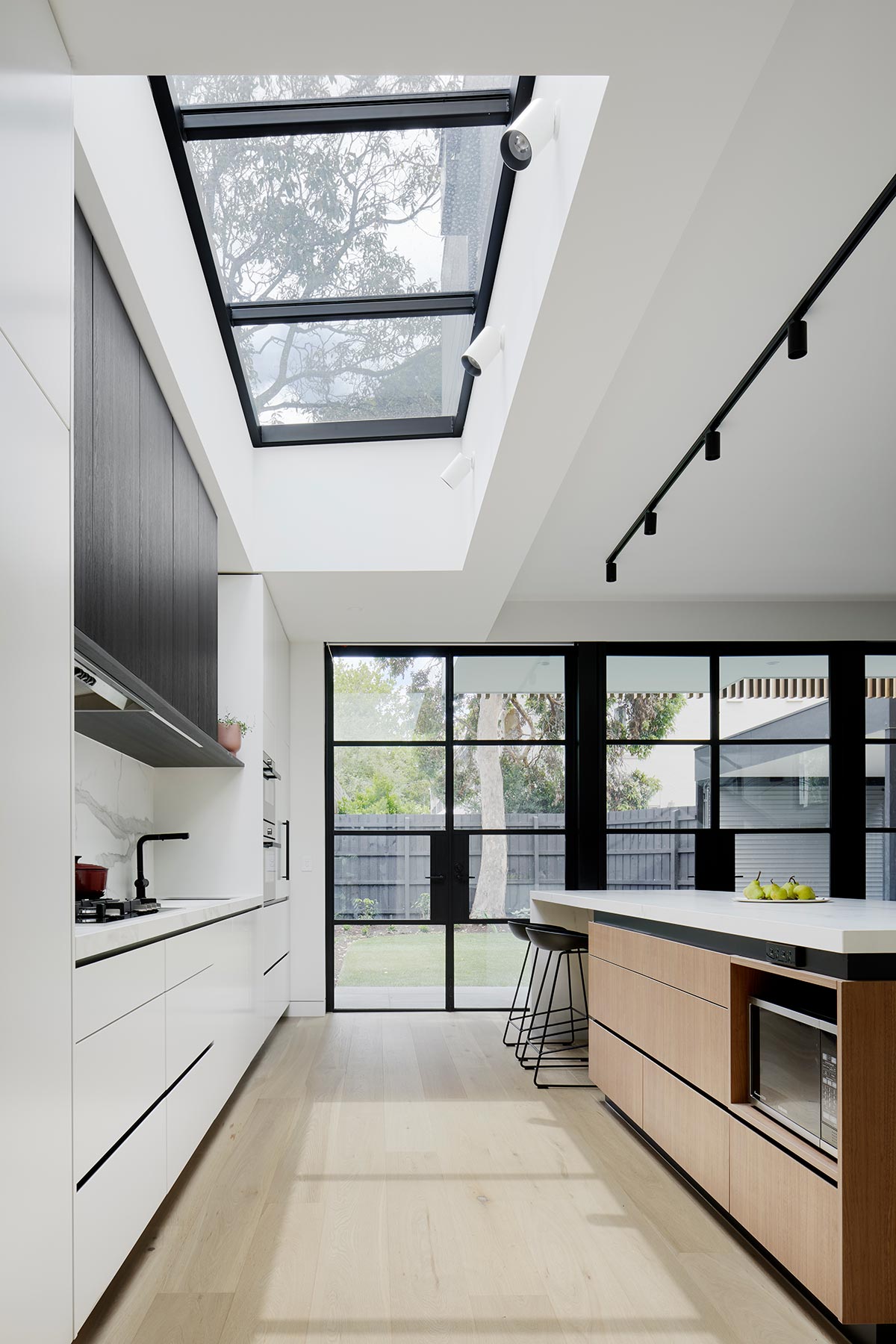 "The kitchen was designed to be at the heart of the home, with an oversized feature island bench, subtle textures, and fine black shadow lines to compliment the steel-framed doors and large skylight over which allows natural light into the kitchen at all times of the day." – Chan Architecture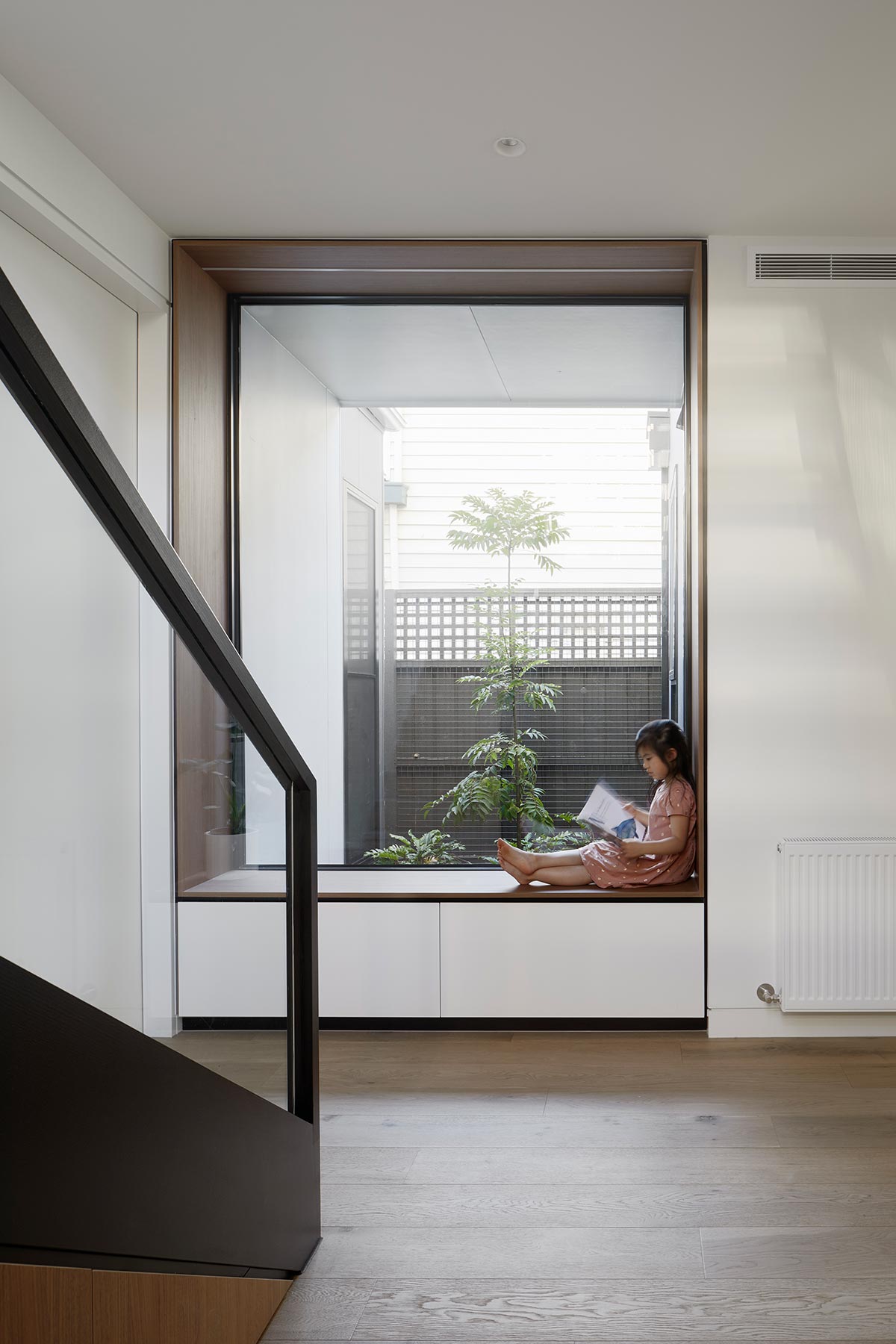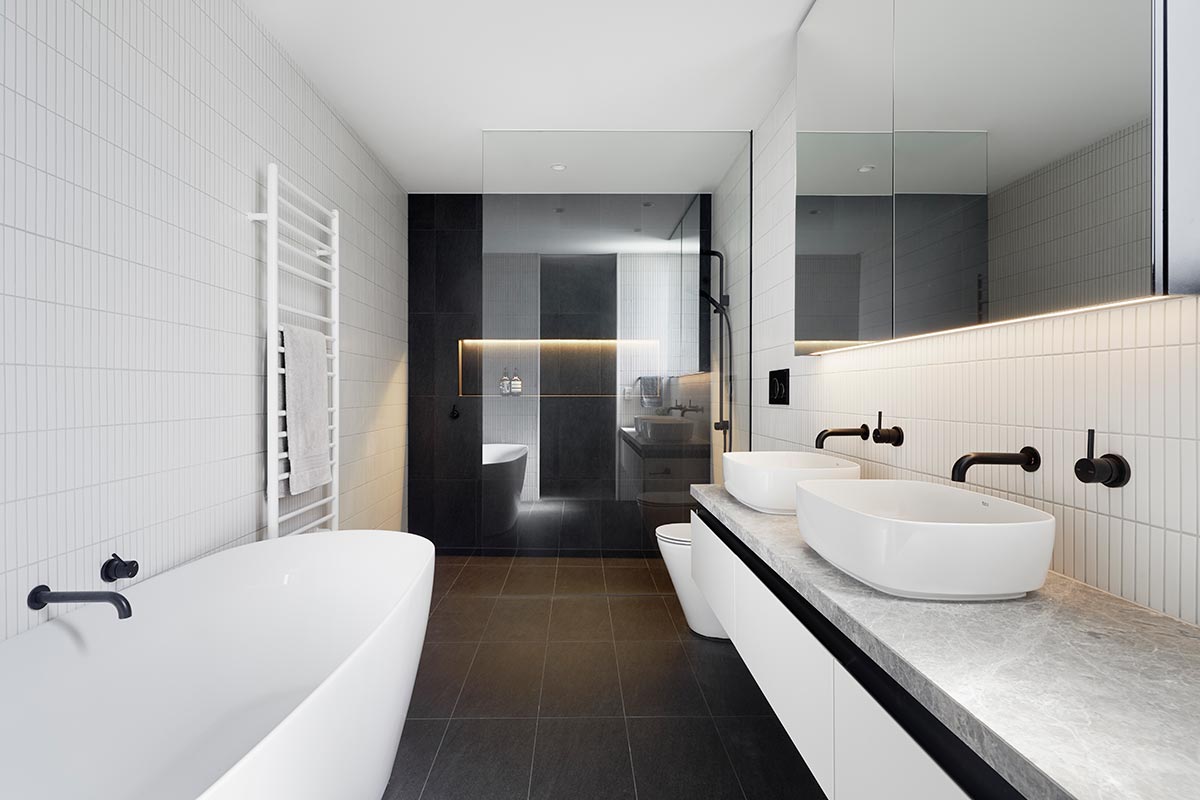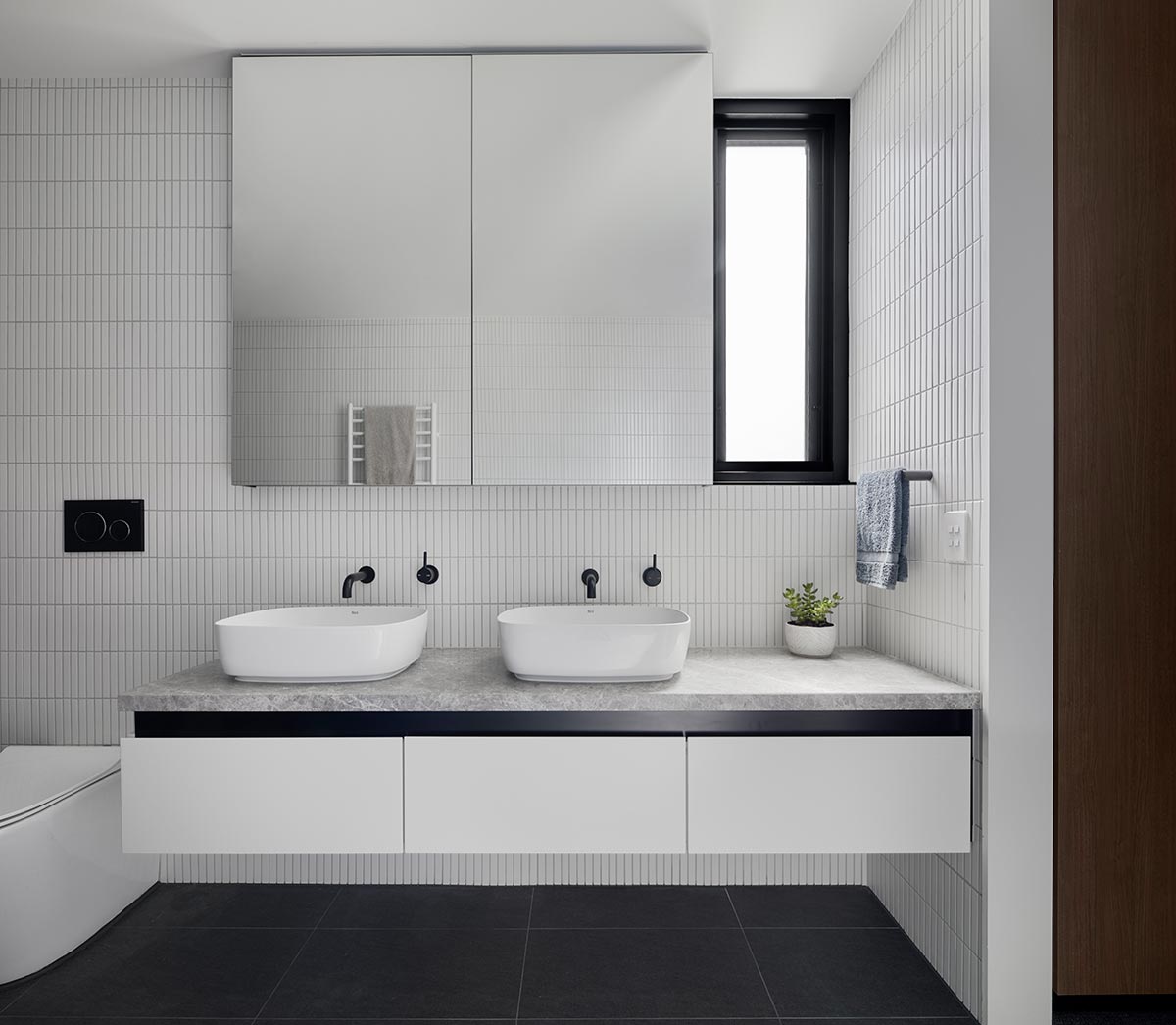 The rear external form features an upper facade of vertical timber battens which provide visual warmth, balance and fine detailing to the rear elevation as well as provide privacy to the upstairs master bedroom.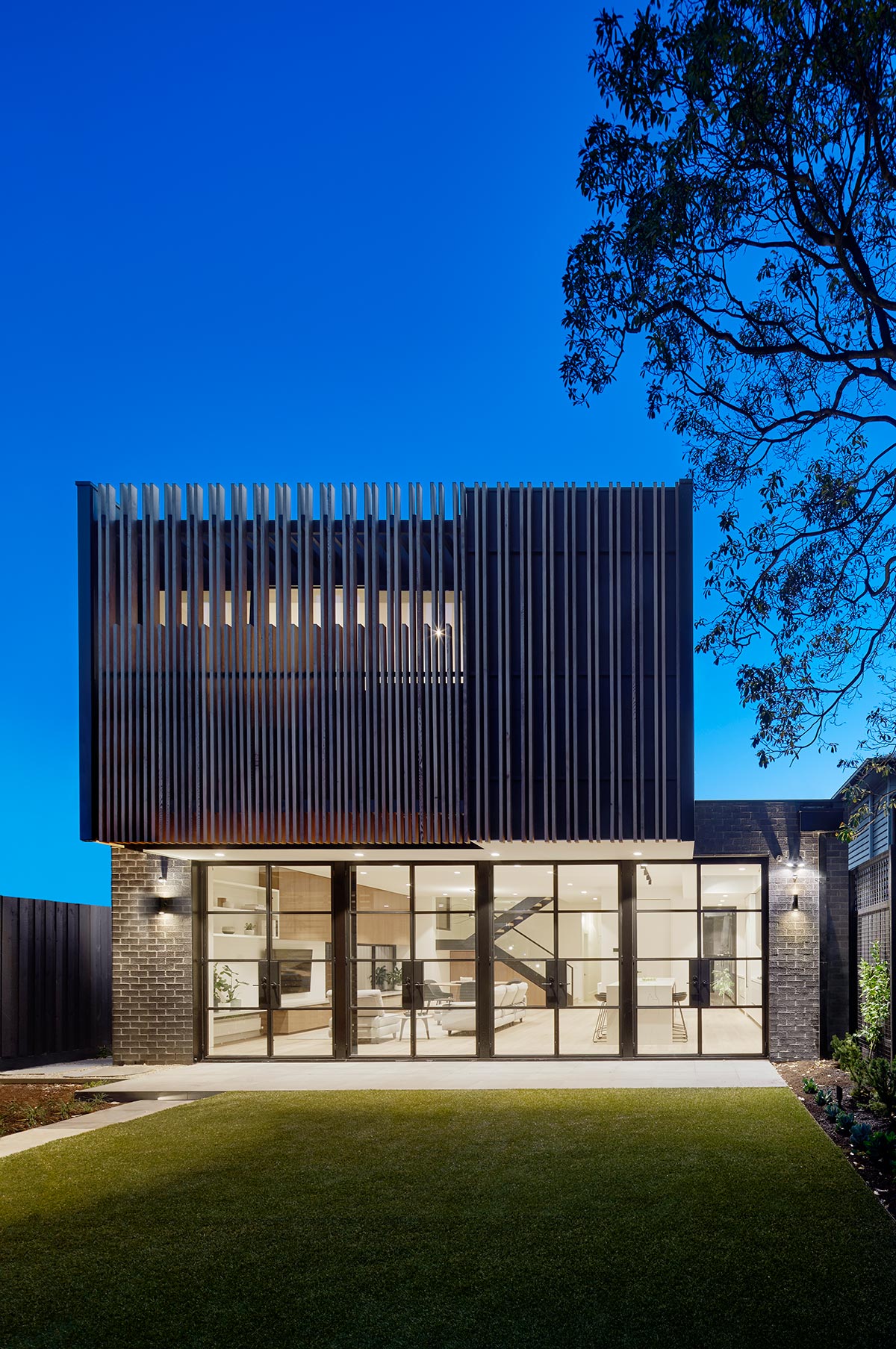 The Roseberry Street House by Chan Architecture pays homage to its original context while incorporating modern aesthetics with the inclusion of the rear and upstairs extension, creating a harmonious contrast between the old and the new. This home is a jaw-dropping example of modern architecture fused within a very traditional setting. Our hats are off!
House Project: Roseberry Street House
Architect: Chan Architecture
Location: Melbourne, Australia
Type: Renovation
Photography: Tatjana Plitt