We spent our entire Tasmanian adventure travelling around with one of our favourite Tasmanians, our Blundstone boots. Having grown up in Tassie, I've had a pair of 'blunnies' ever since I can remember and while they have evolved in style and design over the years, the quality has never changed. Probably the most durable and comfy boots I've ever had, it's their recent lifestyle collection means that 'blunnies' are now far more than just a working boot but an on trend addition to your wardrobe.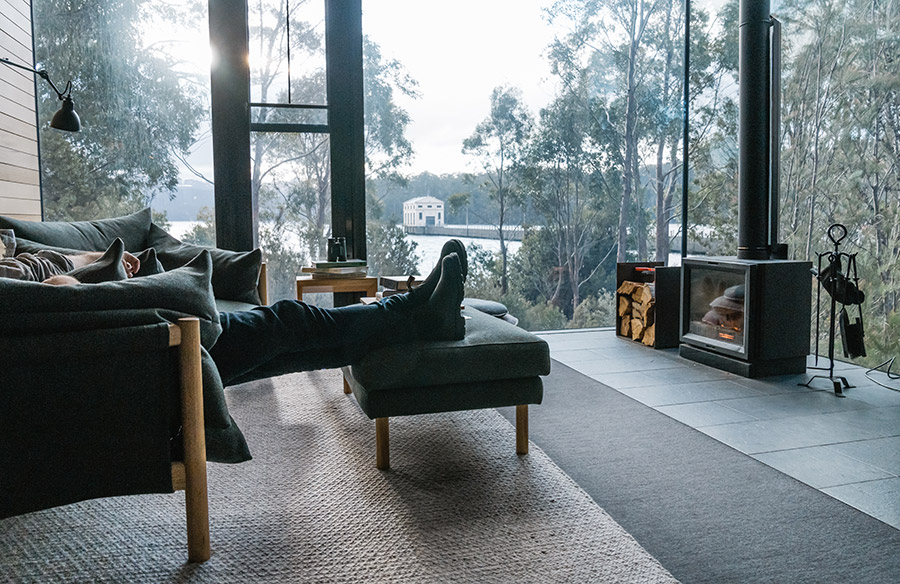 Blundstone was established in 1870 and despite growing to become one of the world's most recognizable boot brands, the company remains proudly Tasmanian. Their head office is in Hobart, Tasmania and they continue to manufacture their gumboots from Tassie. Blundstone believe that their Tasmanian history, heritage and people have helped shape the way their boots have evolved; stating that it takes a unique place to inspire the development of a unique boot. Given that Tasmania is renowned for its natural environment (that Blundstone boots are built to explore) they're conscious of their responsibility to the environment and community. Maximising their use of recycled and recyclable materials in manufacture and packaging and minimising the use of raw material, chemicals and fossil fuels.
Aside from all that though, they're just a bloody good looking boot that served us well on our travels. I wore the Style 1308 from the Dress Series in Rustic Black. These are a lightweight, slimline version of the originals. Jonno wore Style 587 from the Classic Series in Rustic Black as well as the Original Boot Style 1615 in Olive Suede.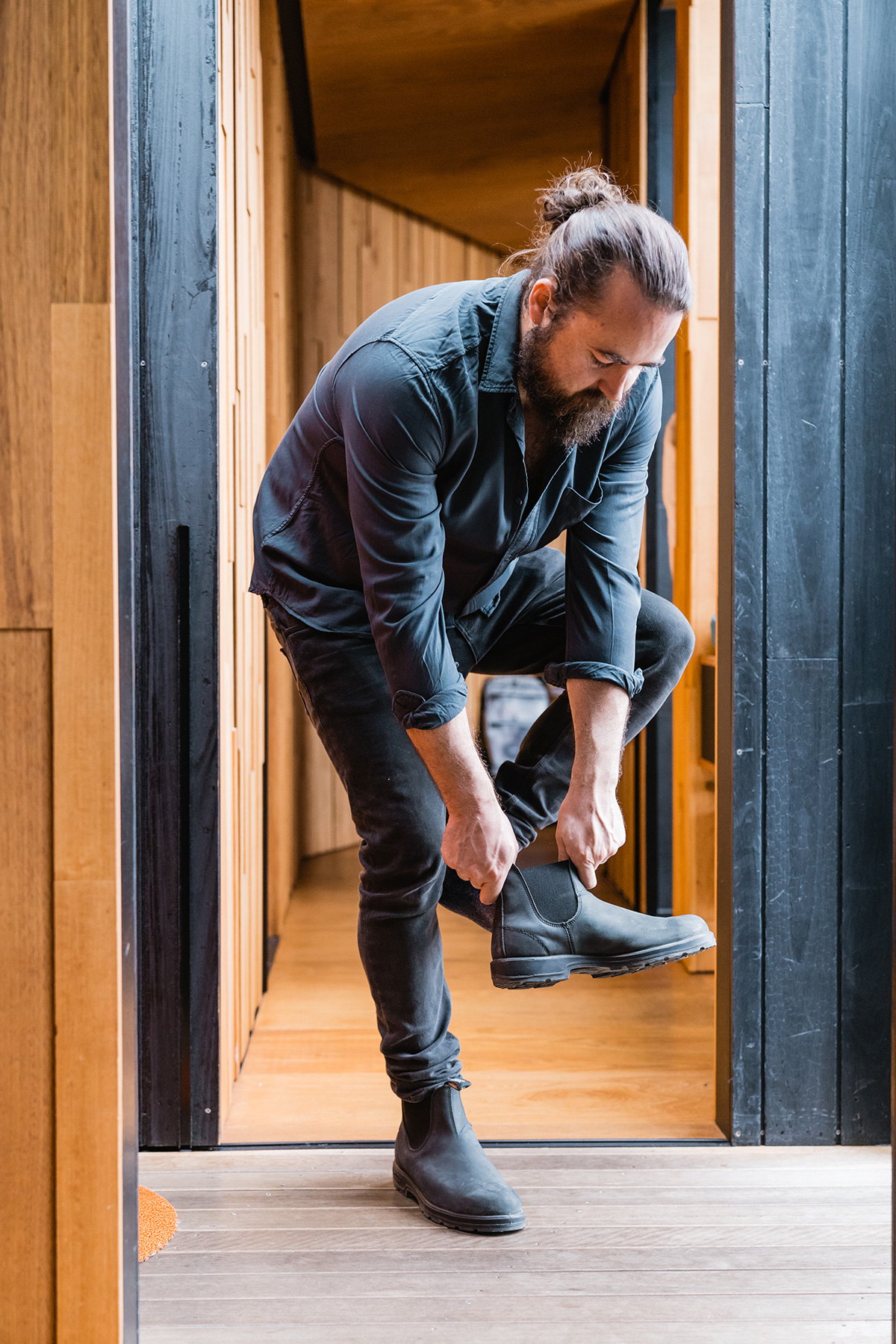 The Dress Series, is an elevated update to the Blundstone classic Chelsea silhouette. With lean profiles and chiselled toes, the premium uppers are designed for those wanting ultimate comfort in a refined form. The Rustic Black, Style 1308 seen below.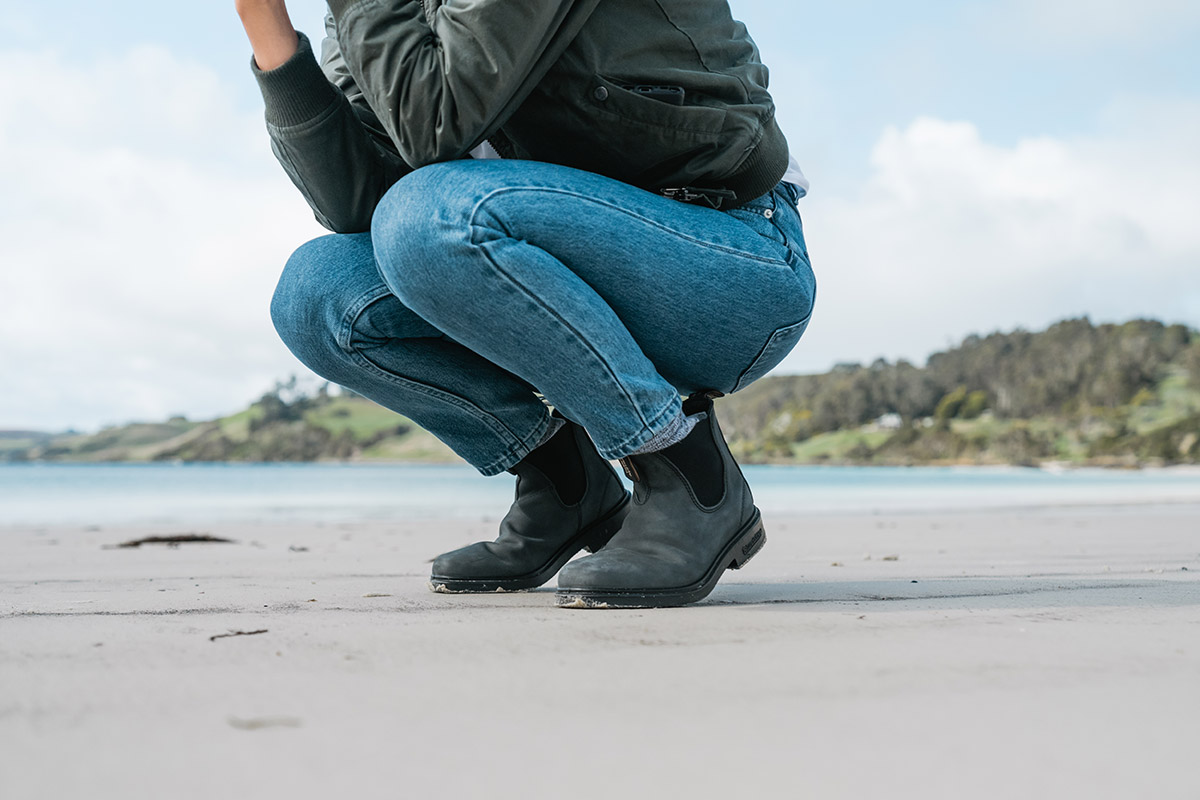 The Classic Series. Everything you love about the originals, plus more. Fully leather lined for comfort, the Classics series has now expanded its range of colours and uppers so there's more personal choice. Featured below is Style 587 in Rustic Black.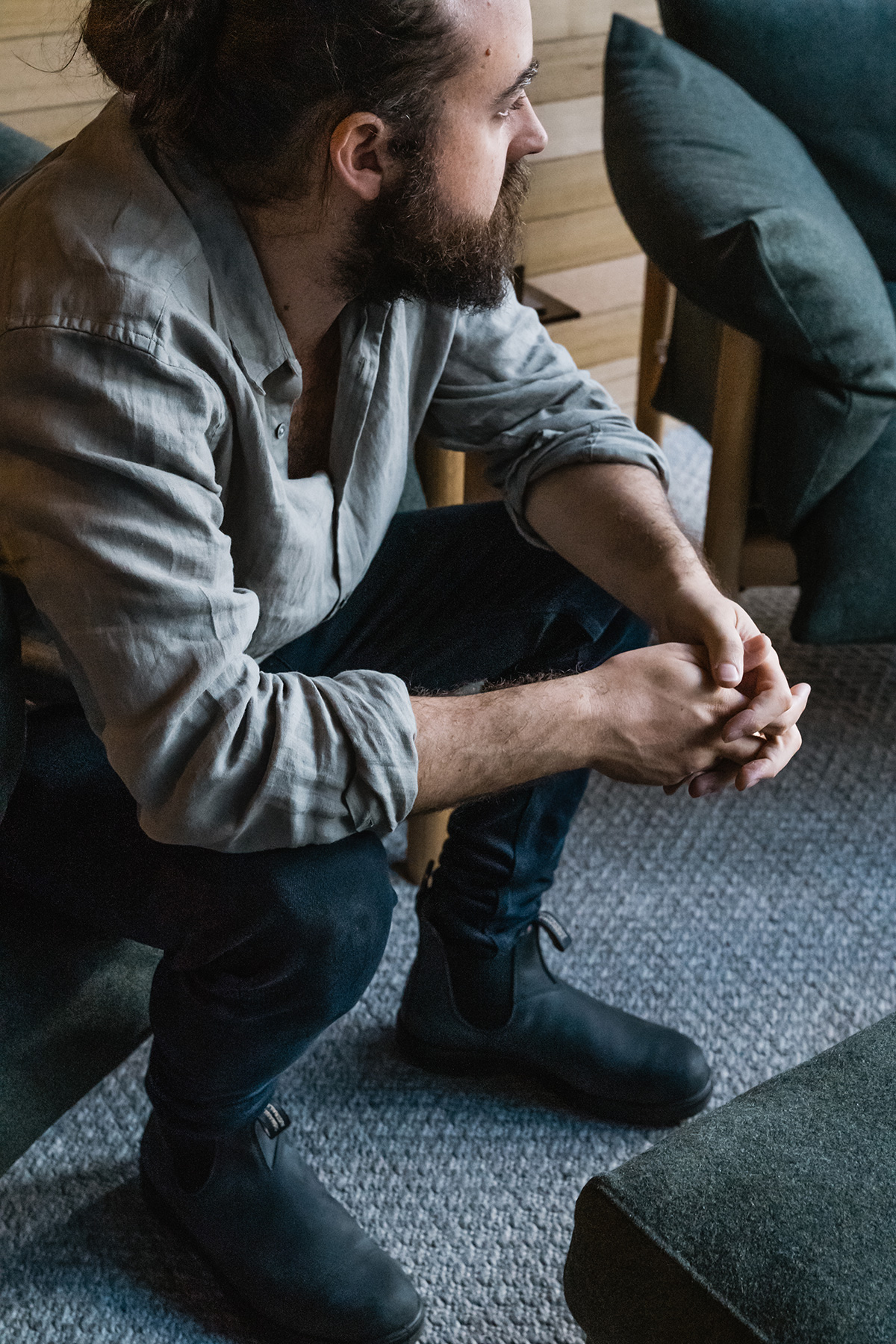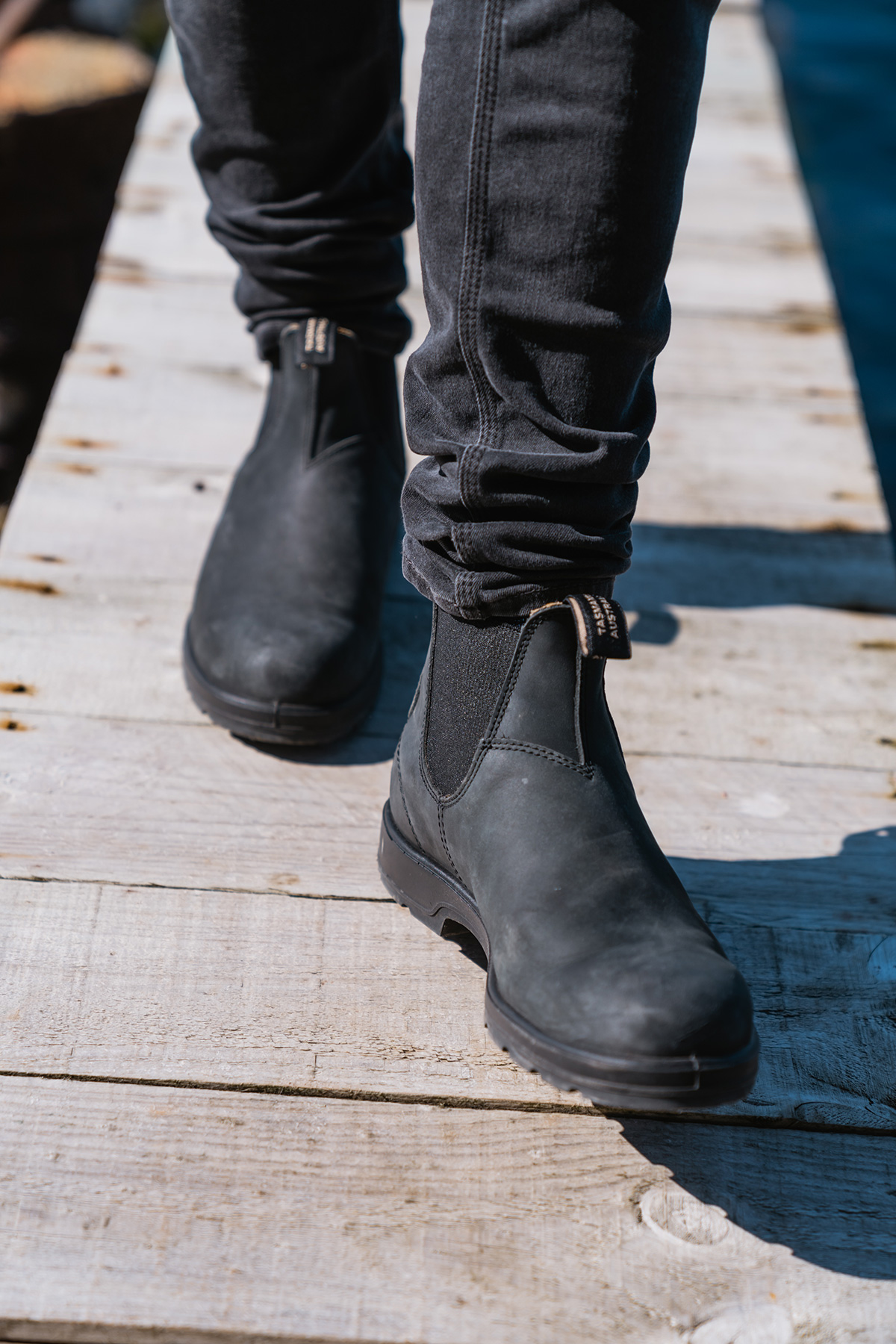 Originals Series. The iconic 500 and one of the most popular styles, now has a range of coloured leather uppers and elastics in its tribe. The Blundstone Originals series is built on comfort, to keep you feeling good, wherever life may take you. Featured below is Style 1615 in Olive Suede.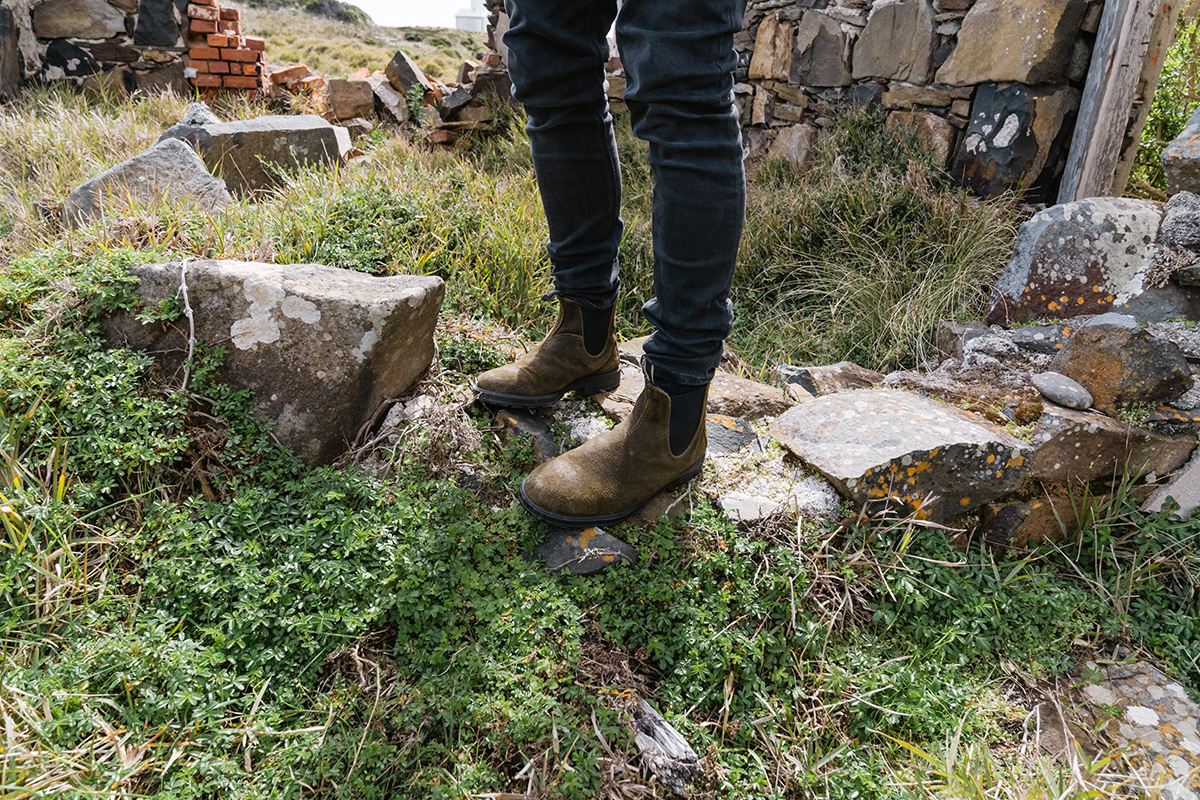 It was such a pleasure to cruise around Tassie wearing these iconic Tassie boots.
Shop the full collection here