Ok right off the bat, Shannon Vos is the boss. We've had the pleasure of hanging out with Shannon many times and his energy and passion for his work is infectious. Most of you will be familiar with Shannon through his time on The Block 2014 with his bro Simon. Not only did they dominate our tv screens but they also came away with a win, selling their South Yarra property for a cheeky $1.9million. But that's old news these days, Shannon has been powering forward thanks to his love of design and background in construction. Prior to winning Channel 9's 'The Block Glasshouse', Shannon studied and gained distinctions in Interior Design and is now currently running his own Interior Design business Vos Creative. So we took some time out to drill the Block winner/Designer/Stylist/Writer/Influencer/Handy-at-everything man to find out a little more about the man behind the name, what's playing on his radio and learn about his time in a Mexican jail. True story.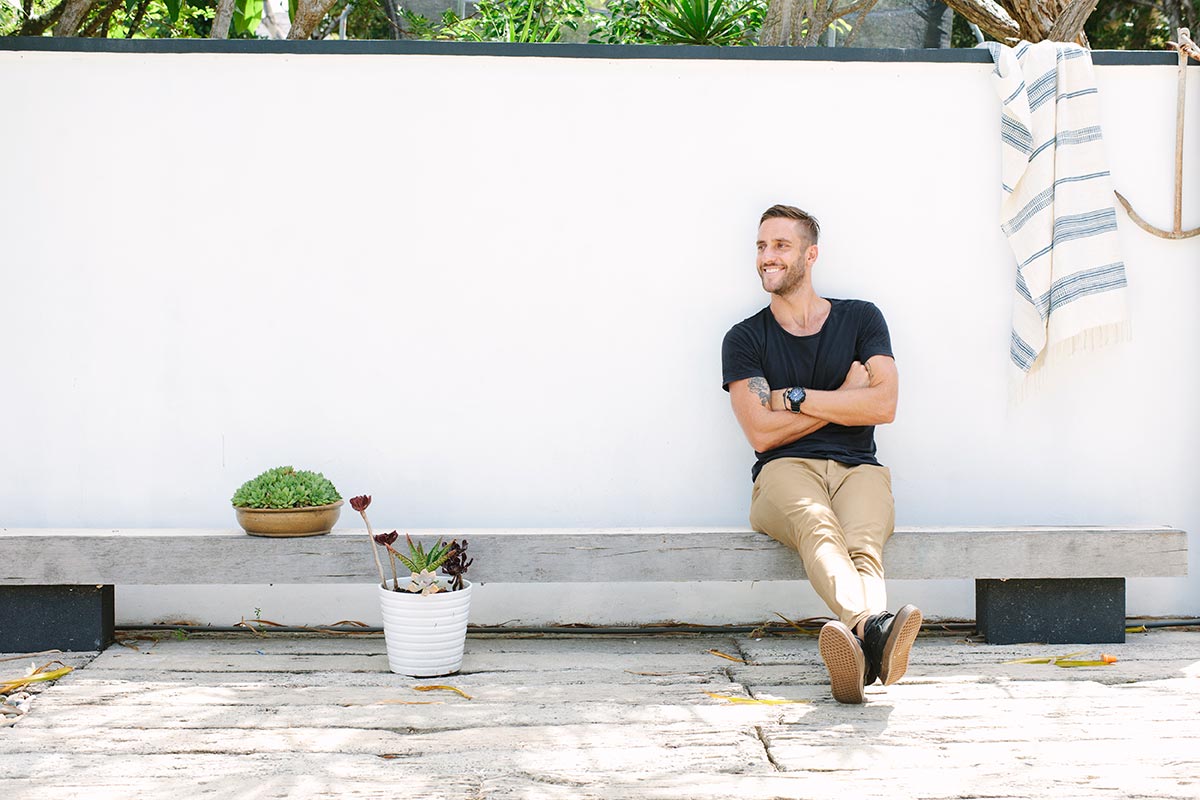 "Winning the most popular, and quite honestly, the most gruelling, renovation show in Australia, has given me an insight, not too many people see. I'm very lucky to have been given this opportunity". Shannon Vos reflecting on his time on The Block.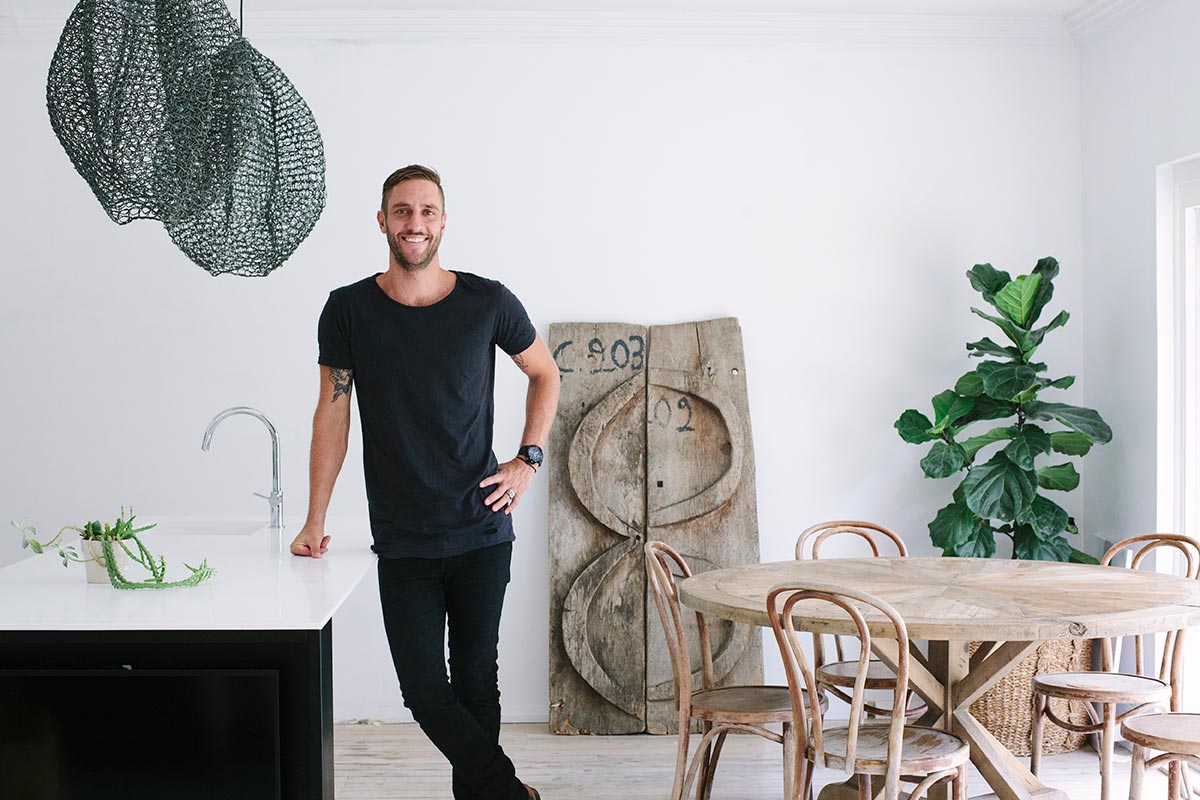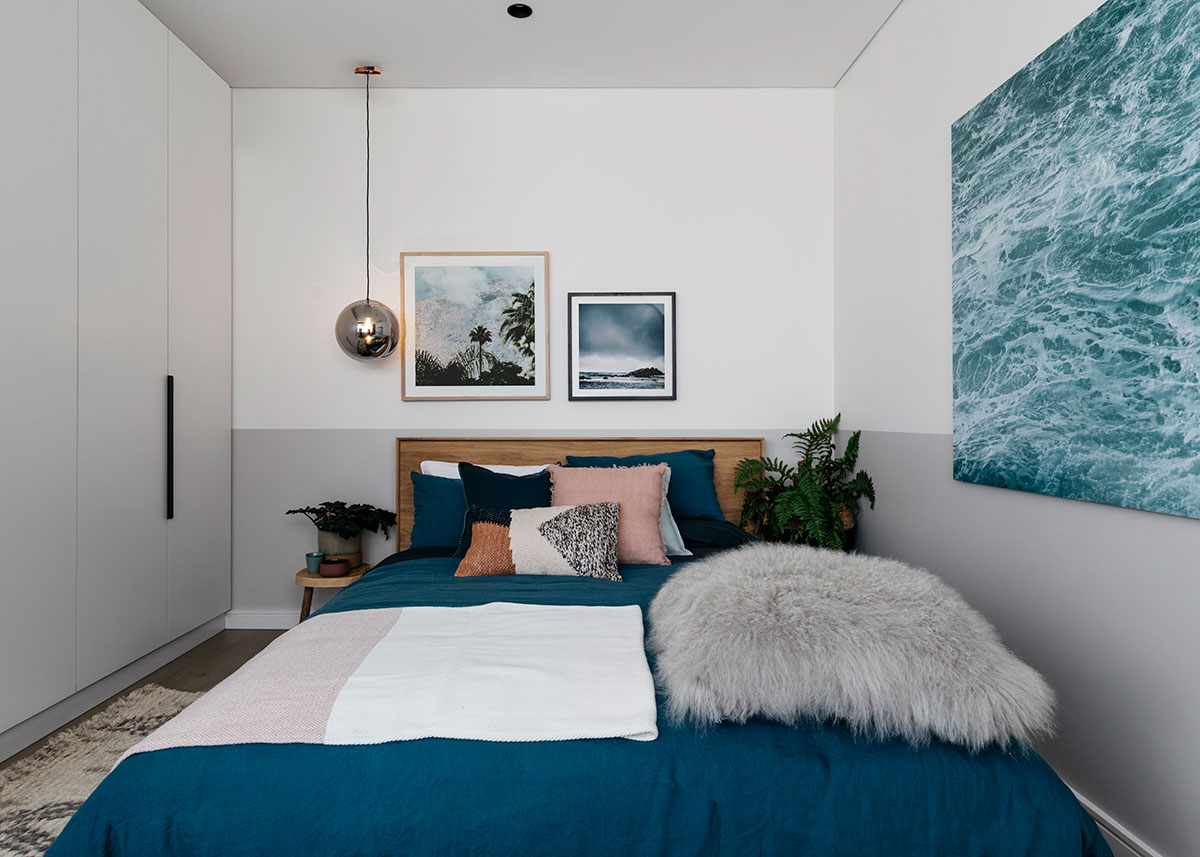 George Takes Twelve
1. What did you want to be when you grew up?
I was obsessed with architectural design and any type of tech drawing all through high school. I even got in to a civil design and architectural design course at uni after year 12, but the surfy gene kicked in and I undertook a paining apprenticeship and pretty much traveled the world for the next 10 years. I'm glad I never took that path right out of high school, being overseas for so long as a really shy kid pushed me way out of my comfort zone and taught me how to relate to all kinds of people. I think that's something I would have never learned at uni.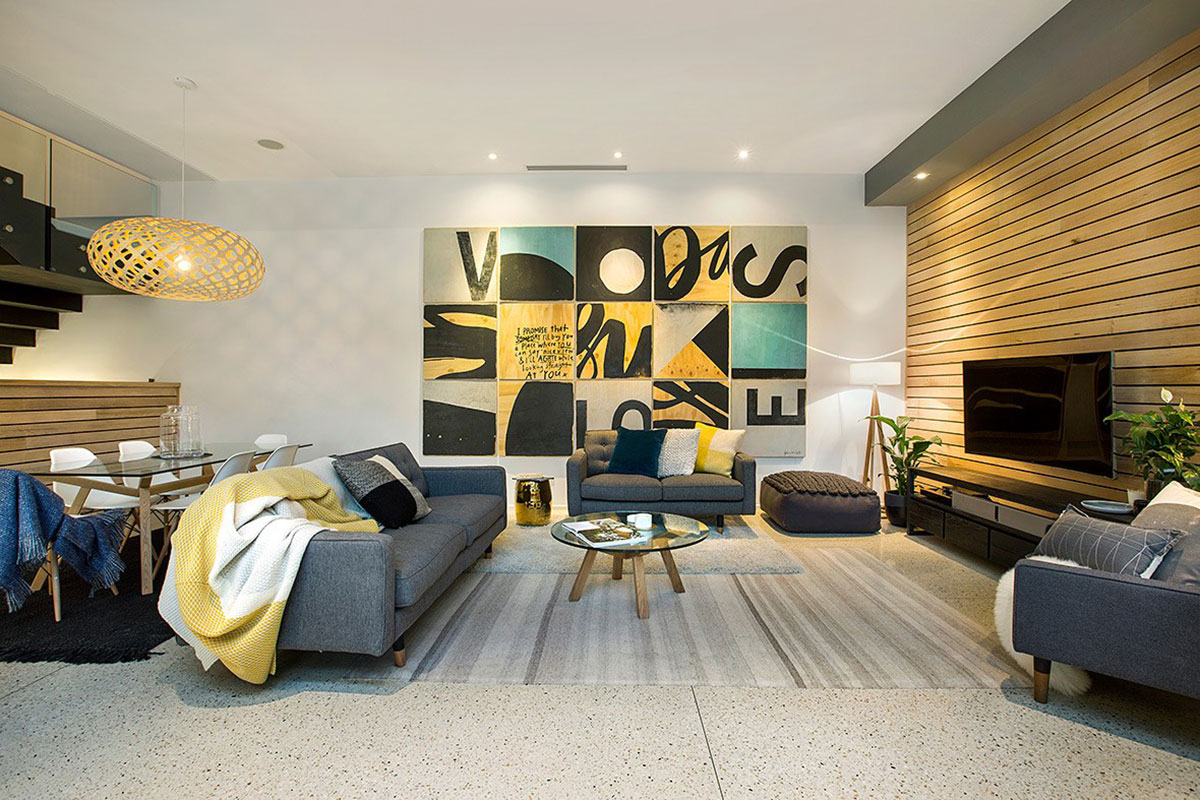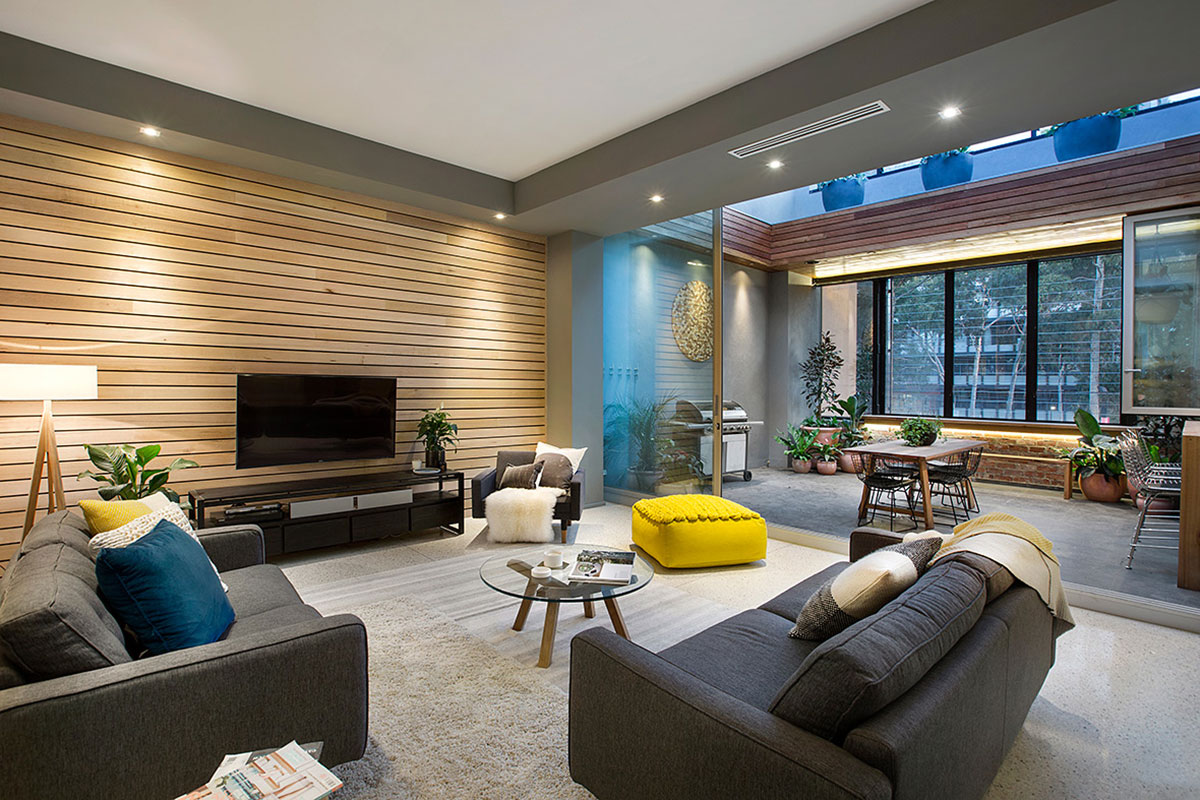 2. Can you tell us a little bit about yourself and what you do for a living?
Since winning The Block back in 2014, I have started my own interior design business, and I'm flat chat busy. I was studying that Interior Design at a small design college in Sydney, so it's been the perfect platform to launch a business. As well as that I write fortnightly for Inside Out Magazine both for their digital platform and for print and I write regularly for realestate.com.au, also creating content for them with my brother Simon. We both still work for Beaumont Tiles and Blundstone Boots. I love creating vibrant spaces that serve both function and form, spaces that have human movement in mind and that use simple but effective design principles. I'm not about the decoration as such, more so the aesthetic, the way a space works and the use of light within a space.
I love to surf and I love to run. But being a dad to two little dudes, that doesn't really give me much time for that. So fingers crossed my boys will be surfers so I can get into the water a bit more regularly whilst keeping the missus happy.
3. What do you enjoy most about your job?
I suppose finding a space's potential to serve both function and form, I believe if a space doesn't work properly it's a failure in design, no matter how pretty it looks. I love working with light and the way a room responds to natural and artificial light. I think good design looks current 10 years from now, so it's not about jumping on any fad, it's about creating classic looks with modern nuances.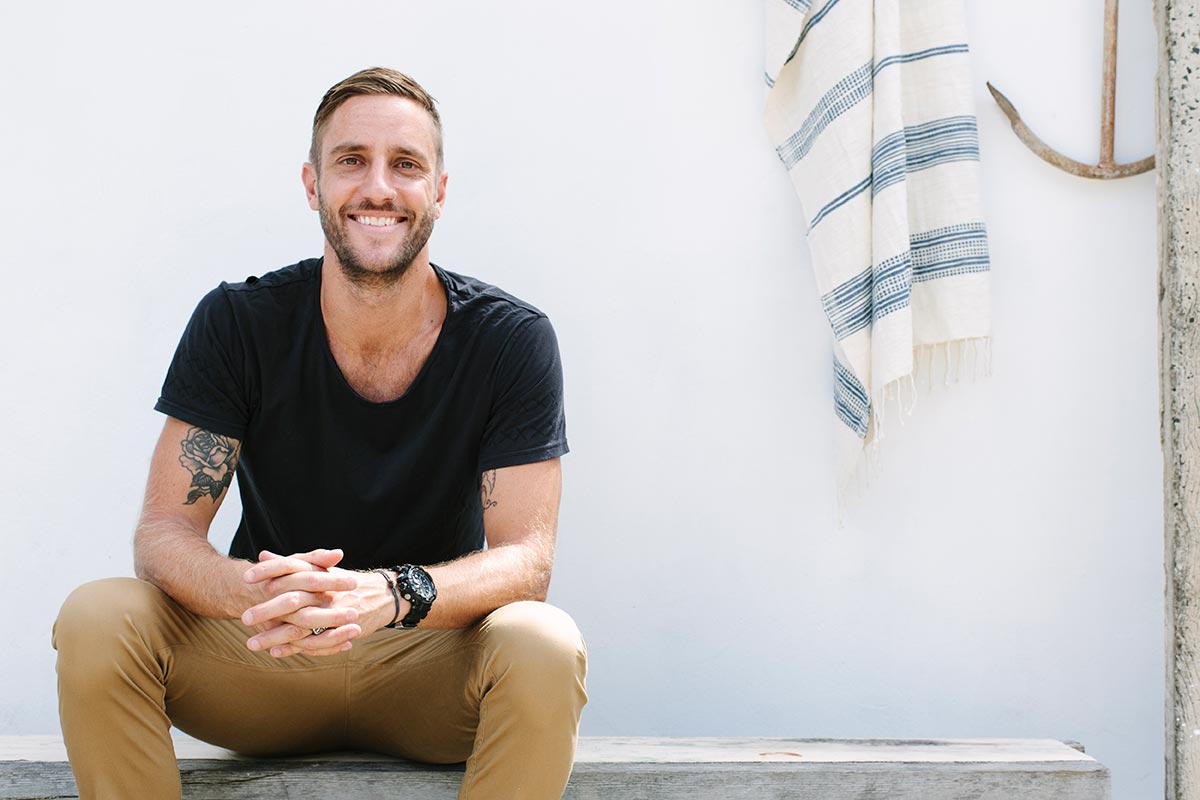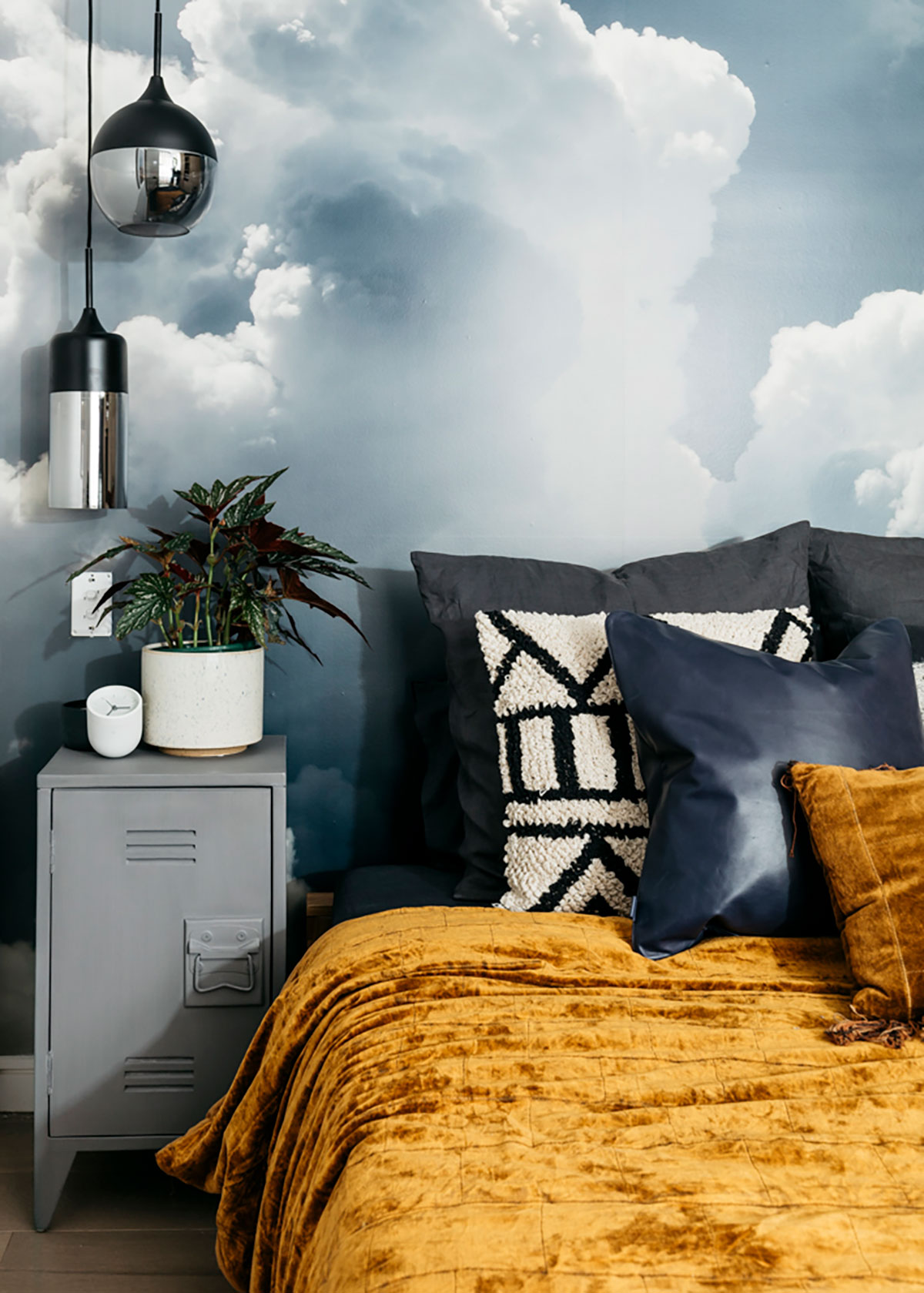 4. Spill the beans, what's life like after The Block?
It's been very very crazy. The biggest shock was the juggling of so many roles and so many jobs, it's nice and all to be noticed in public, but my real kick is when someone compliments the work I had done. Straight after the show it was a whirlwind of celebrity (bahaha) appearances (Melbourne Cup was fun!) and spruiking products (believe it or not we each designed a bottle of Listerine), and regular magazine cameos. Then the 'fame train' sort of slowed down and we realised that we had to put in a lot of effort to keep the work up. Simon and I employed talent management, and they kept us very very busy, but on top of that we struck deals with Mitre10, Beaumont Tiles and Blundstone Boots, all friends from The Block. I have gone on to work in a few other fields and Simon got back to his roots.
5. What are your main sources of inspiration? Are there any outlets you reference regularly? 
Social media is a huge source for me, Instagram and Pinterest are huge image heavy platforms, its hard not to get lost in that world for a good hour or two. I love a good book, usually architectural based, but anything with a design edge. I don't have much time for magazines, but I do keep up to date with European design mags via their related websites.
6. Are there any upcoming style trends that you can let us in on? Don't worry, we won't tell a soul… 
I think a less is more approach will catch on a lot as many of us can feel overwhelmed by so much excessive stuff in our lives. That means streamlining technology and hiding a lot of it. The Japanese practice of Wabi-Sabi teaches us that there is beauty in imperfection, so we're seeing some gorgeous organic pieces made from timber and ceramic lately. Samsung's The Frame is a huge step forward for interior designers, it does away the need for an ugly big black TV in the home, instead replacing it with a curated piece of art or some family pics. Terrazzo is huge this year and we're tending away from the clean crisp colours toward dirtier and more muted tones.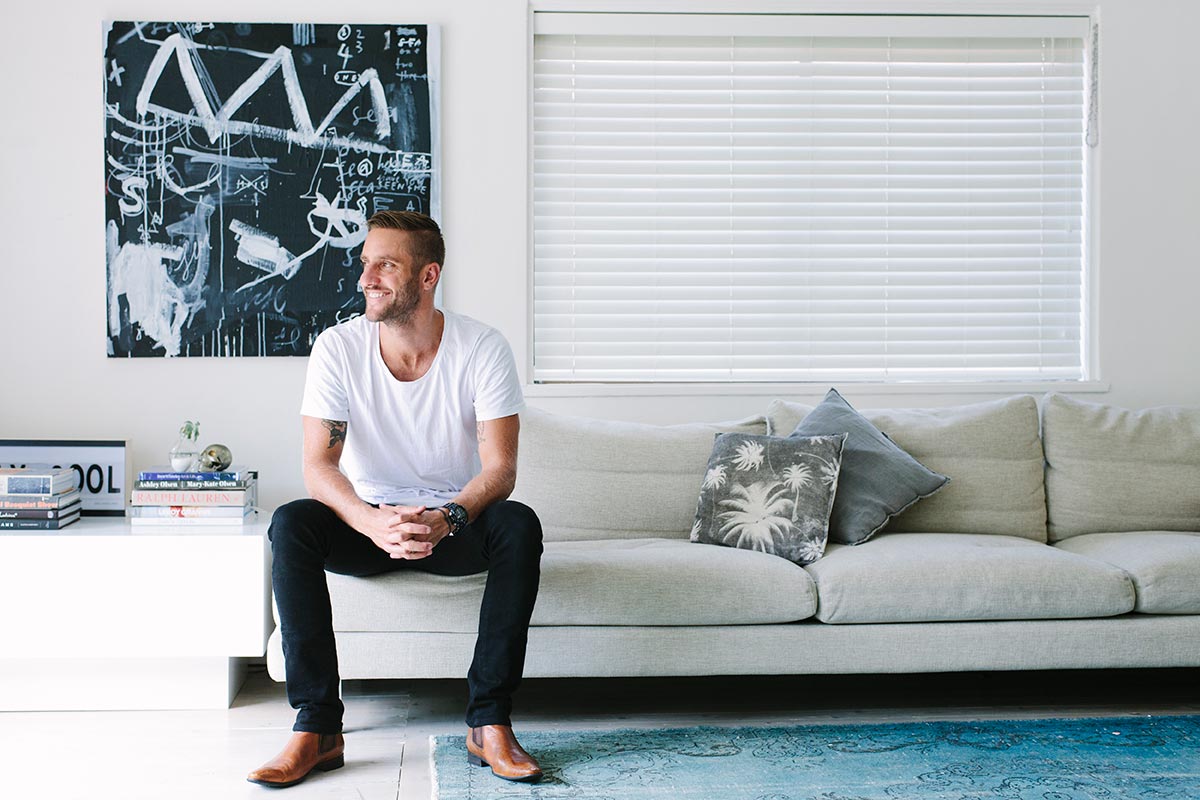 7. What words of wisdom do you have for a go-getter looking at breaking into the styling industry?
The styling industry can be a very saturated market and it's important to start working no matter what the circumstance, and no matter what the pay (or lack of). Your social media account is now a second portfolio, so its imperative to have a portfolio that is current and ever added to. Plenty of stylists end up working for free for years, and it's a good idea even to curate your own spaces to add to your portfolio. Literally 'fake it till you make it'.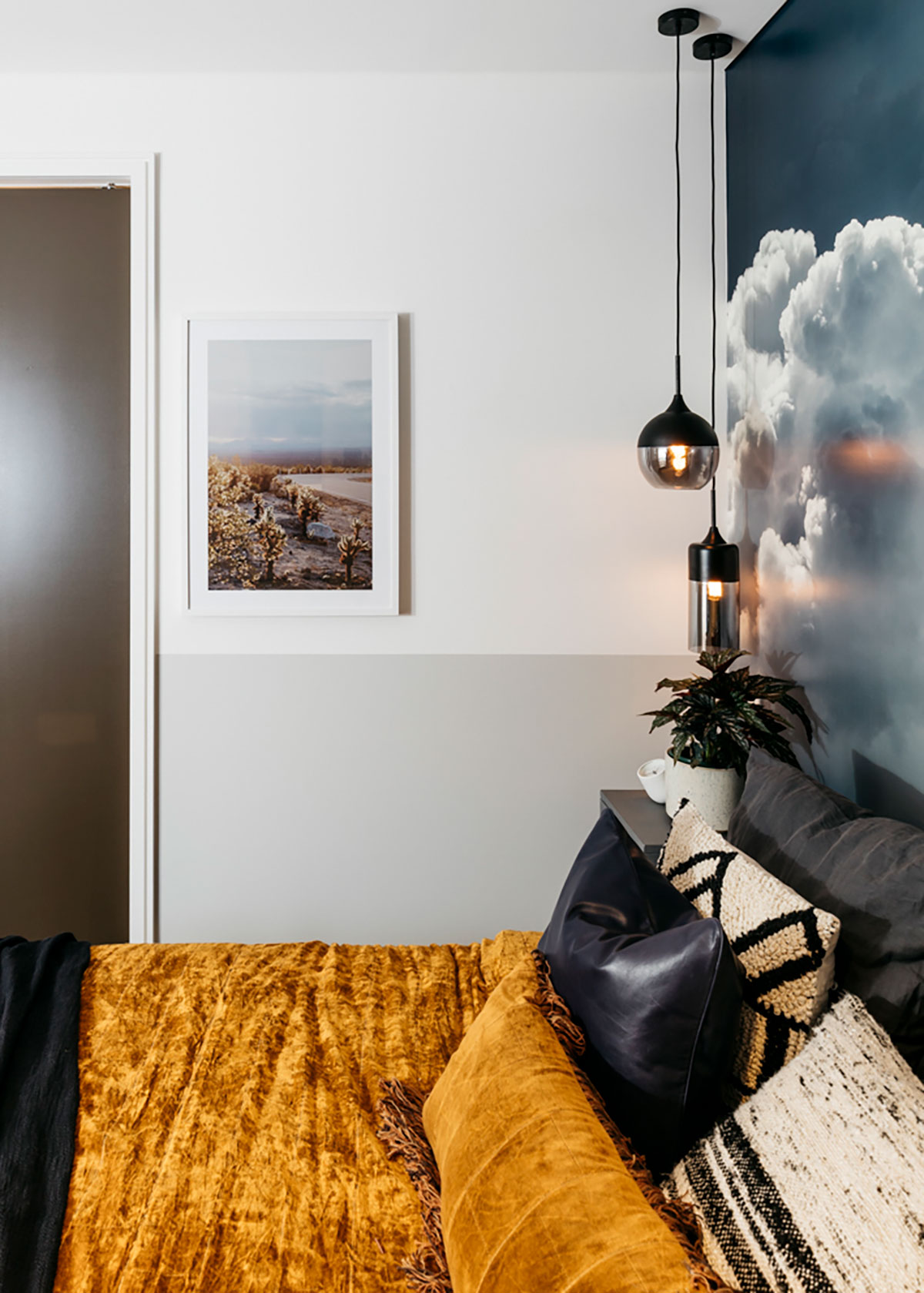 8. In your eyes, what's the secret to creating a successful business?
It's true that it's not what you know, it's who you know so I think networking is key, the more people you know in multiple fields the greater your potential for work. So attend plenty of events, make yourself known to suppliers, media, photographers, writers, literally everyone. Be approachable and get out there.
9. Your job is to pour over beautiful objects day and night. What's your most treasured belonging/item at the moment?
I just built a new deck at my apartment, so the raw timbers I used that seamlessly connect the inside with the out just grab me every time. I used a product called Kebony. It's a softwood that has been pressure soaked in natural oils and heat treated to change the cellular structure of the timber. There's no need to oil it at all and it wont warp, cup or splinter. It's a stunning timber and although expensive per lineal meter, will be a great investment.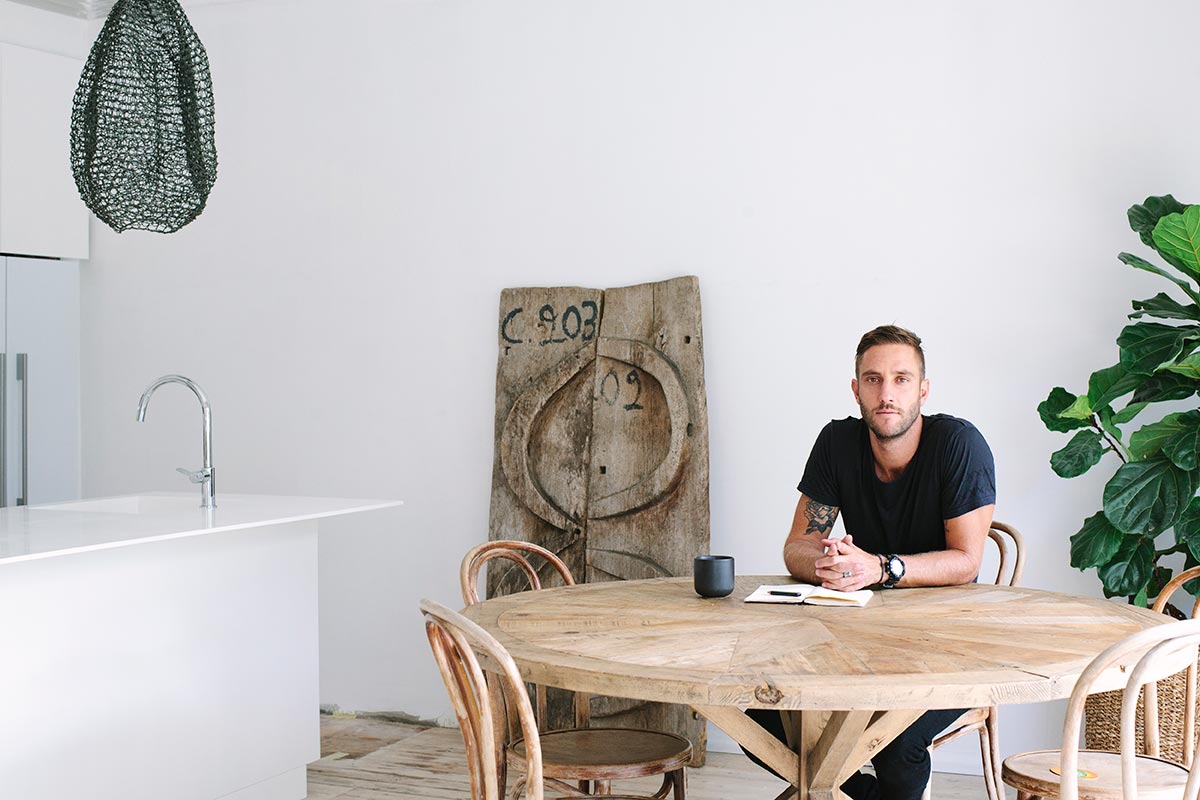 10. Do you have a dream creative project you'd like to conquer?
I'd love to create something really really quirky, like a themed restaurant or a period movie set, something that's super specific and very polarising. Hey, even a funky nightclub would be amazing. I would love to throw myself into a theme.
11. What's one thing other people may not know about you?
I traveled after high school for about 12 years, working in Los Angeles for three years, Canada for a year and Austria for a year. I love travelling, I love experiencing different cultures. Much to Mum's horror I've found myself in a few sticky situations. I've been 'taken into custody' in Mexico, been mugged with a sword in Morocco, bullied by the Romanian mafia and had an AK-47 pulled on me in Bulgaria. There was NEVER a dull moment, oh and I once bought a monkey from a very shady man in Indonesia!
12. Ok, you've got a limitless budget and an ideal client. Who are you styling for and what are you creating?
Wow this could be a very long list. Let's see if I can cut it down…
– I would go back to the fifties and try to buddy up with Frank Lloyd Wright to a) Learn a few tricks and b) Create a dreamy home for a super rich minimalist with a penchant for mid century furniture in a single story Californian bungalow, preferably on a hillside with an impeccable view (specific much?)
– I'd love to create the interior of a super yacht, with all the leather in the world on hand and an army of upholsterers. Mind you, we'd be floating on the Mediterranean and the only transport would be by helicopter.
– I'd love to try my hand at a mansion ski lodge in the Swiss alps. Mind you, again a helicopter would be the only means of transport but it would be a symphony of raw timbers, plush tribal rugs and all things manly. Of course a bond villain would be my client, perhaps Dr Evil?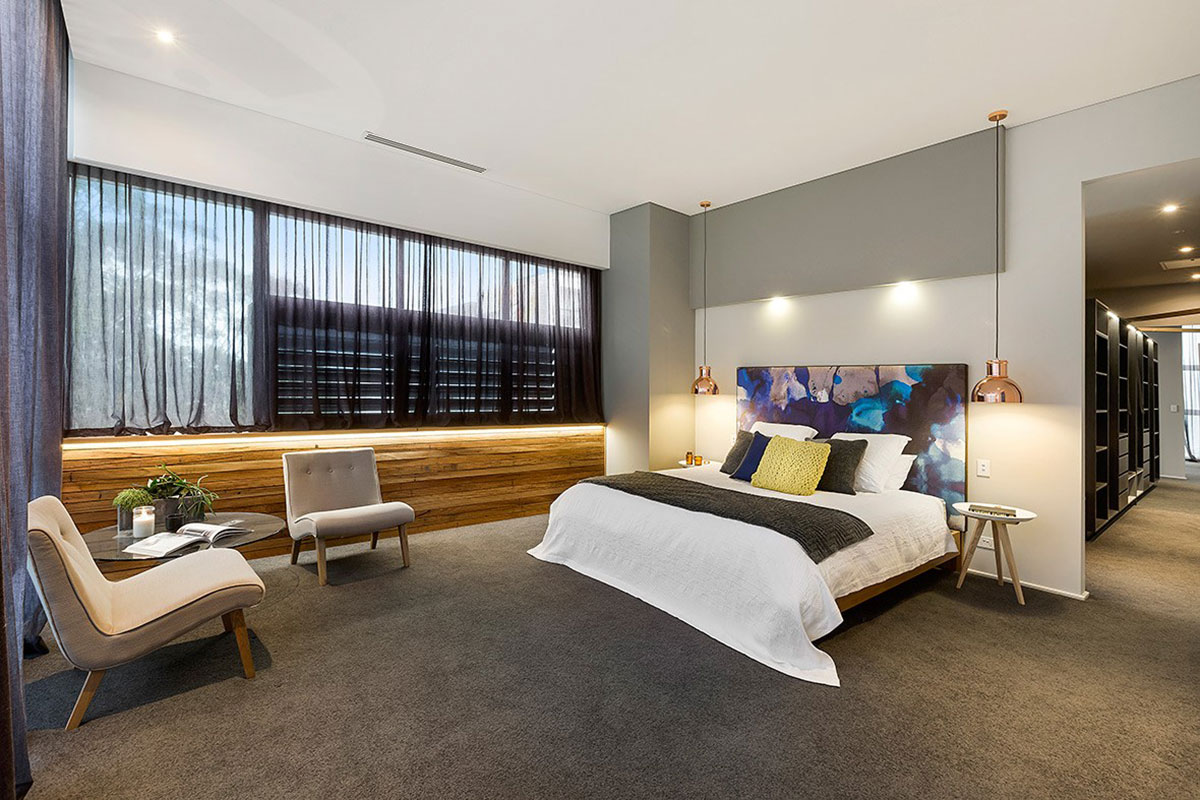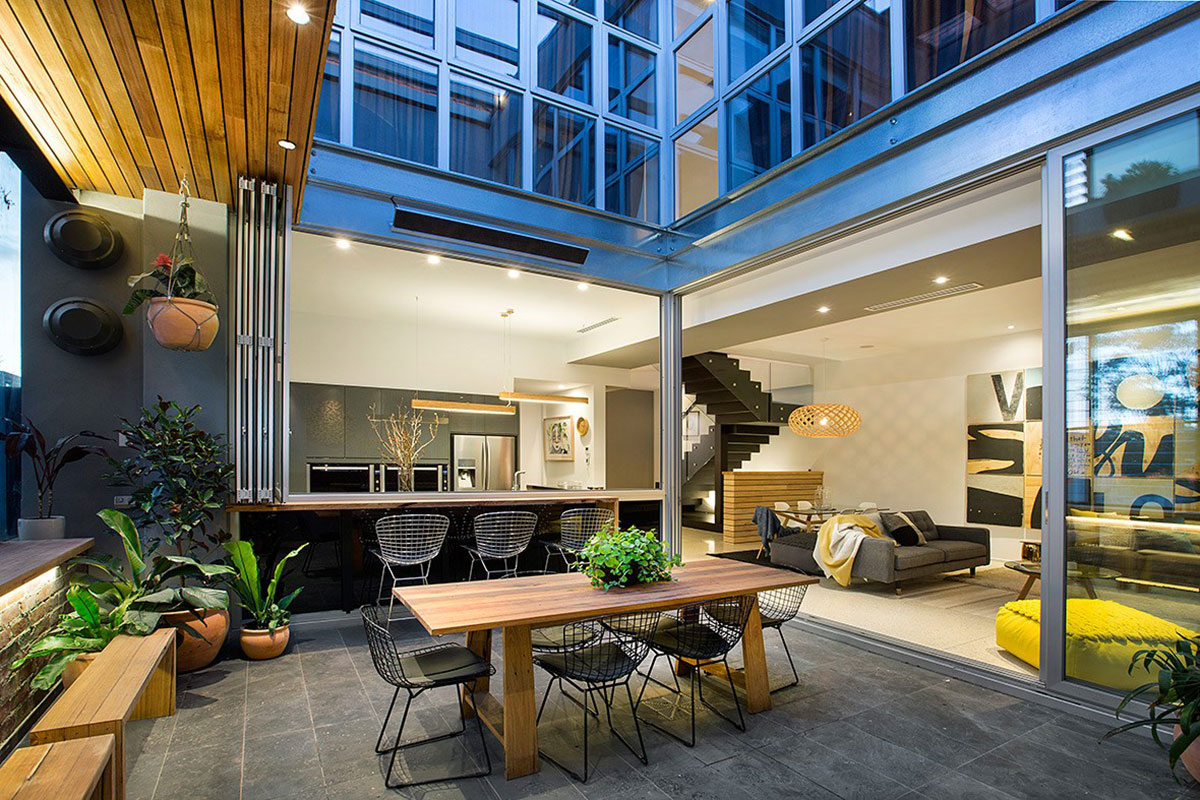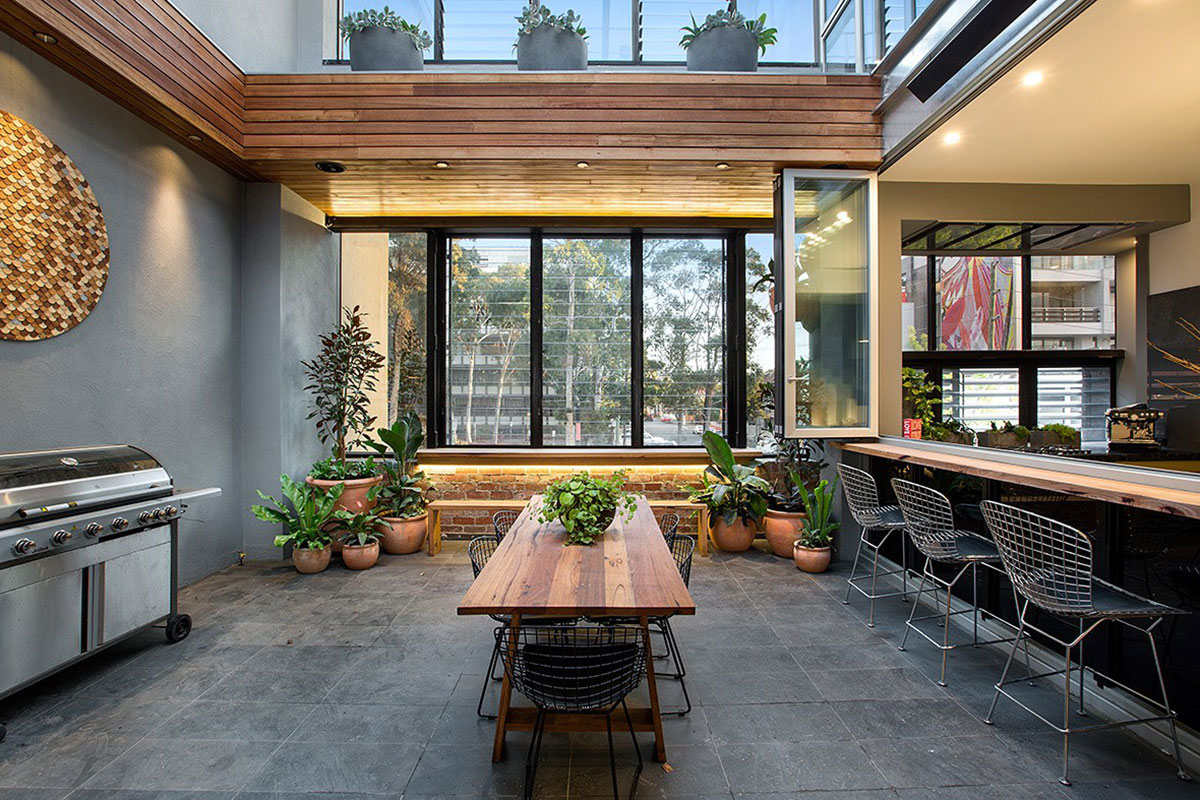 Meet the Designer Radio
DESIGNERS HAVE A HEART TOO YOU KNOW
"Whilst I would never divulge the last top ten plays on my recently played list (I think Britney makes a few appearances), I can however pick the most 'socially acceptable' tunes from the last couple of weeks. I love a great song, no matter what the genre. You can give me country, metal, EDM and everything in between. If it's got a bit of heart, I'll give it some love. That being said this beautifully curated playlist pulls at my heartstrings either for sentimental reasons or just the fact that the melodies are so damn emotive. ENJOY." – Shannon Vos
Shannon's Top Picks at Hunting for George
Shannon took a moment to choose his most-liked Hunting For George stuff. What can we say? The dude's got good taste.
Where to find him
Name: Shannon Vos
Business Name: VOSCREɅTIVE
Website: www.voscreative.com.au
Instagram: @shannonjvos
Facebook: @voscreative