Everyone loves a good renovation story so today we're taking a look at the Swedish Summer House, a renovation and extension project located in Elsternwick, Melbourne. The brief includes a handful of new living spaces in line with a new terrace, and a couple of additional rooms for enhanced functionality and overall living quality of this family home. The designers behind this renovation Hindley & Co were motivated to add life and features into this home and focused on exploring spaces and beautifully connecting them with one another. Let's take a closer look.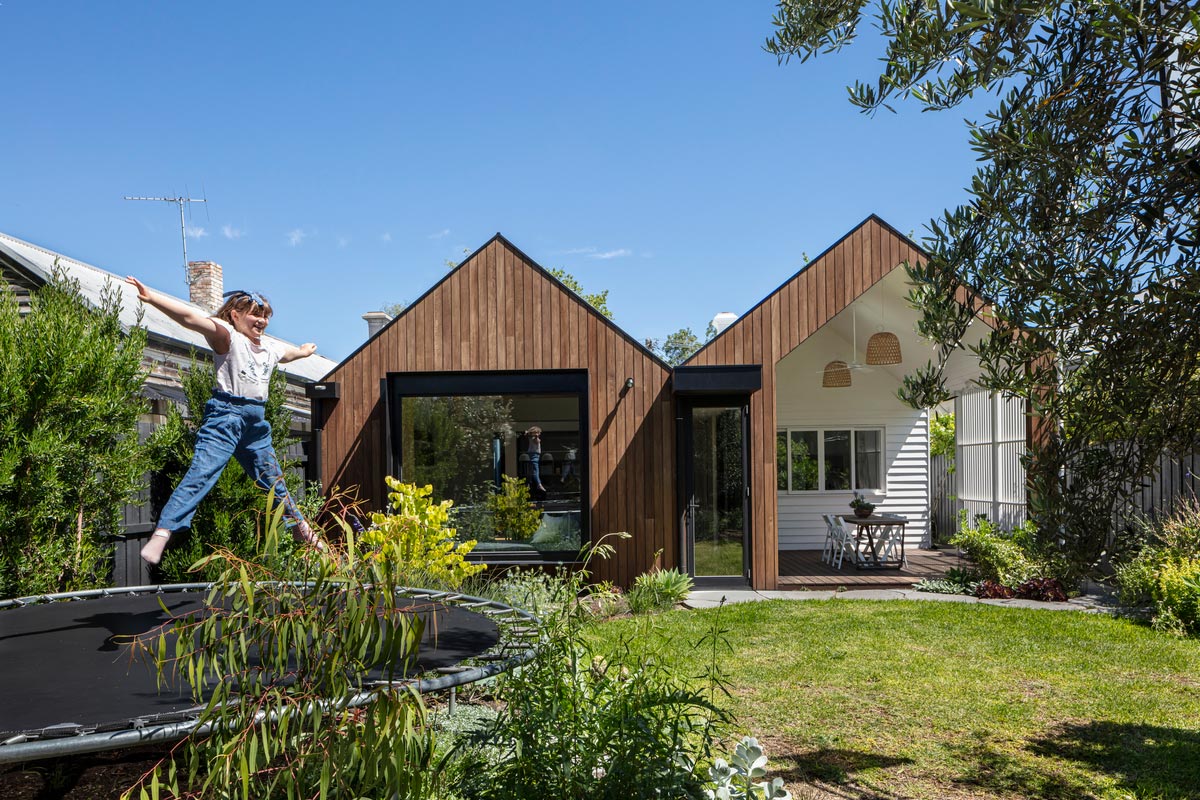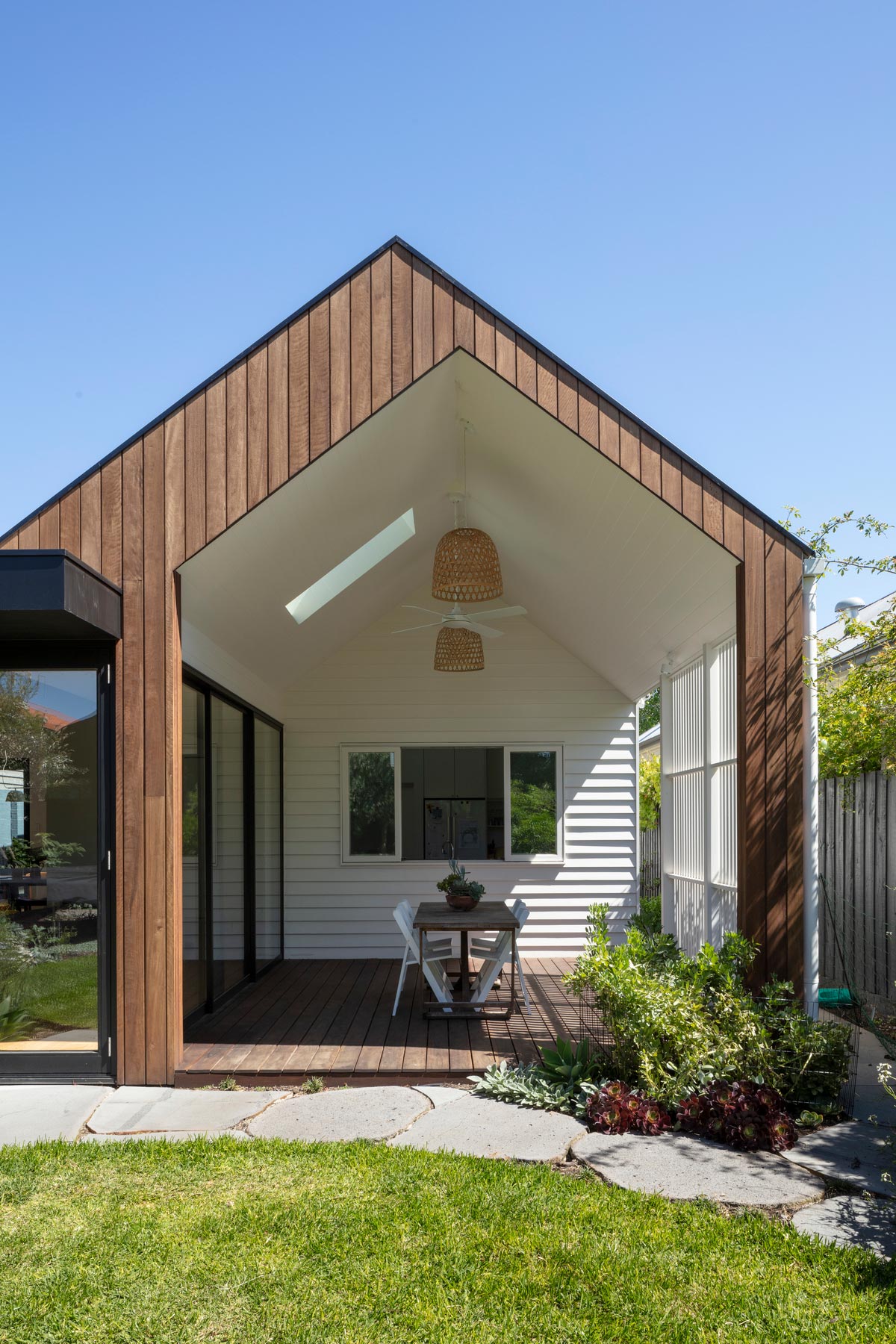 Pitched roofs and sunny aspects evoke memories of Sweden for a couple and their three teens in this reconfiguration and addition in Elsternwick.
"By increasing the footprint at the rear of the house and pushing out the living and dining spaces in line with a new terrace, we've also been able to create a roomy new main bedroom to better serve the couple's needs. A walk-in-robe will add much-needed storage, and a new ensuite will take the pressure off the family bathroom. Two new desk nooks will offer the couple long-desired space for quiet study." – Hindley & Co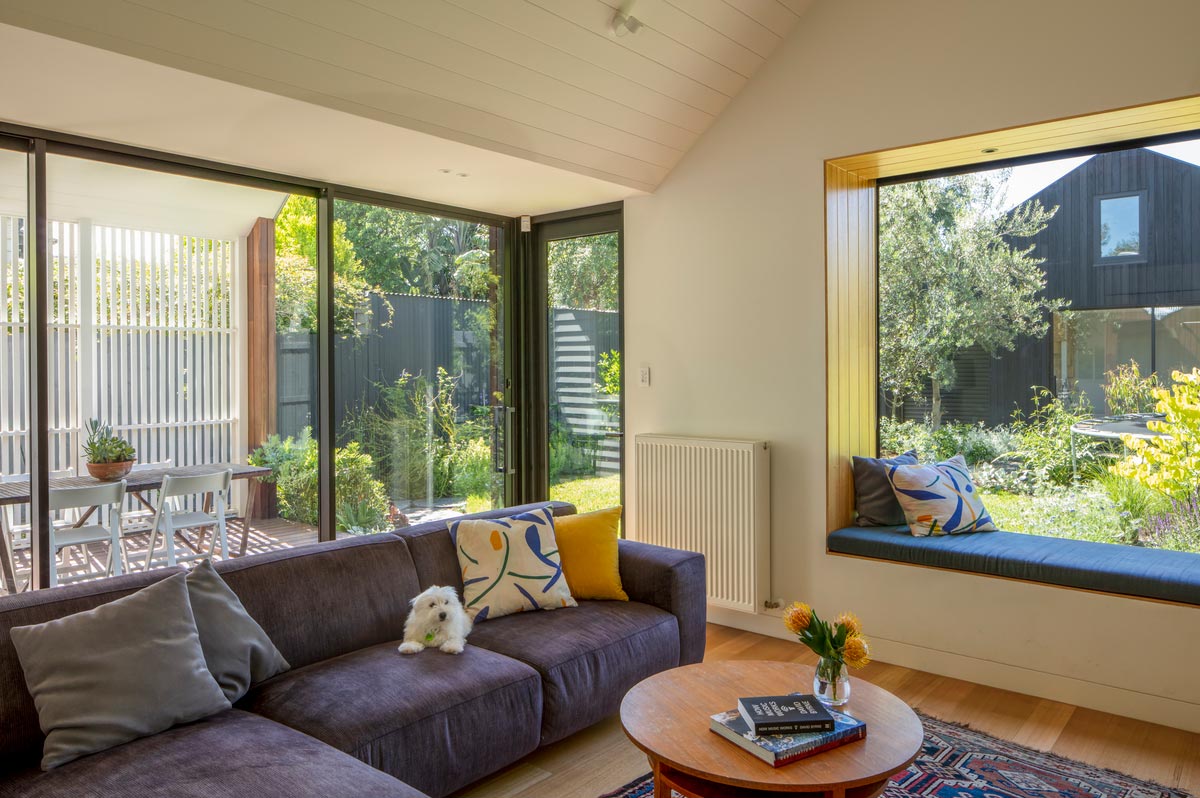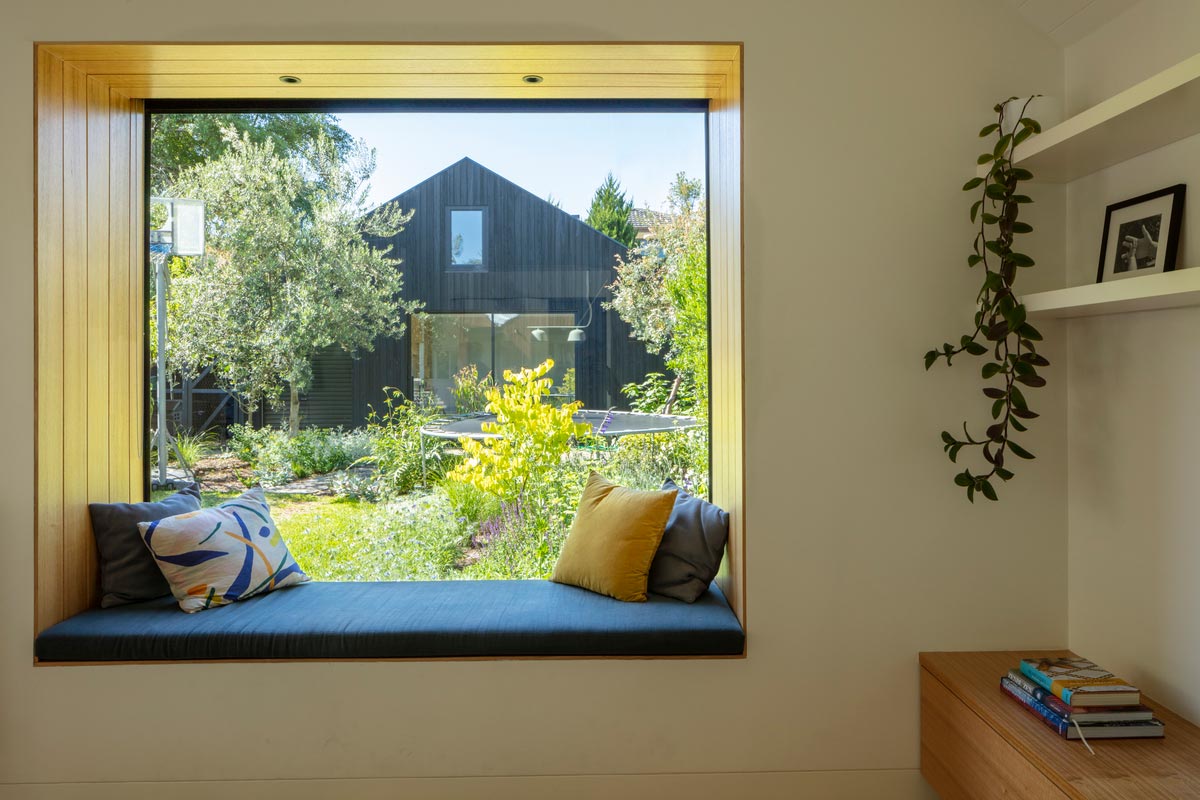 The striking steel, cantilevered, box window seat and pitched gable opening on the terrace let oodles of natural light to flood in the living spaces. Slightly offset, this mimics the roofline above, and echoes the crisp lines of the gabled studio form across the garden. A palette of natural materials creates a strong degree of flow between interior and exterior spaces, with the internal features being predominantly contemporary.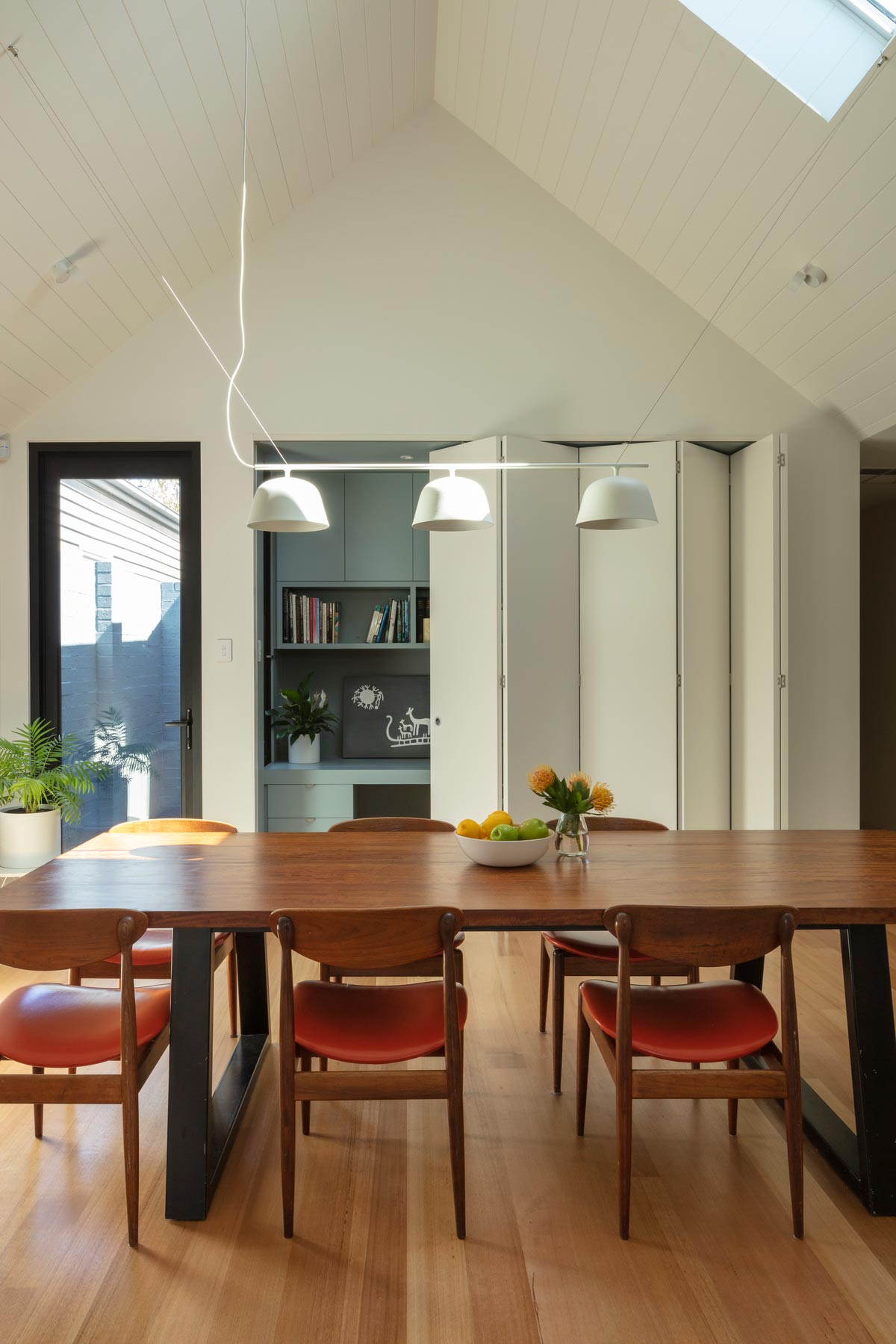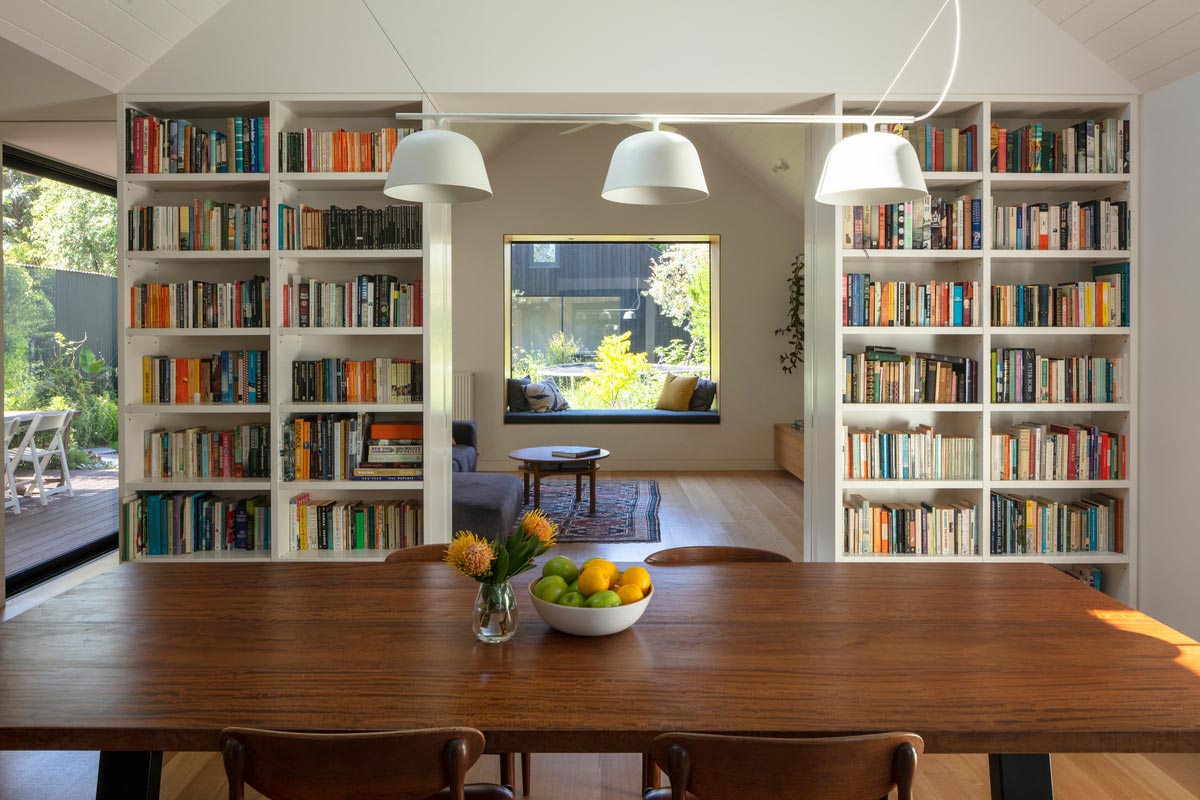 "With three children now in their teens, and family visiting for extended periods from Sweden, the need for a garden studio as both occasional guest quarters and everyday retreat had become increasingly important. For this satellite space the team designed a mezzanine loft, and the addition should accommodate four for sleepovers once complete. Outside, separate storage caters for bikes and a 5000L water tank will service a Japanese-inspired kitchen garden and the family's brood of fancy chickens." – Hindley & Co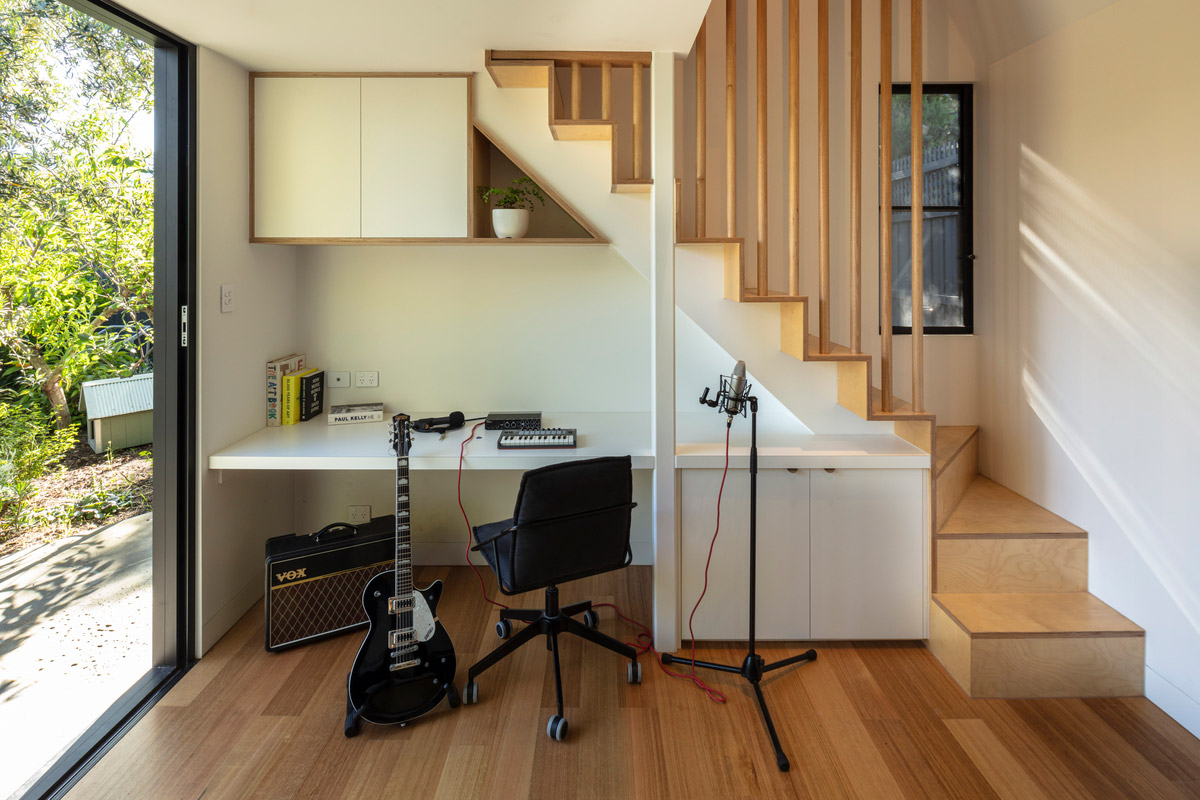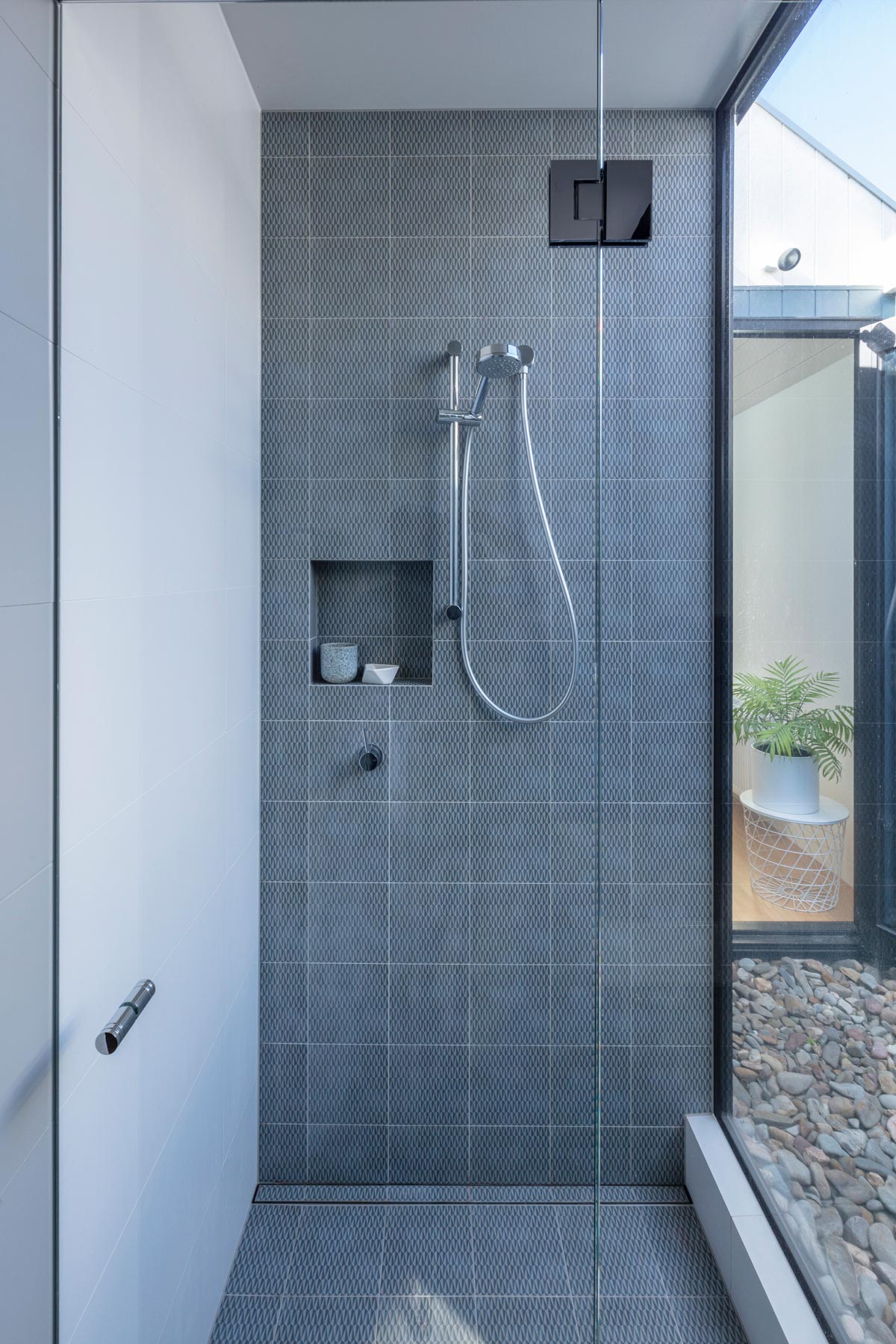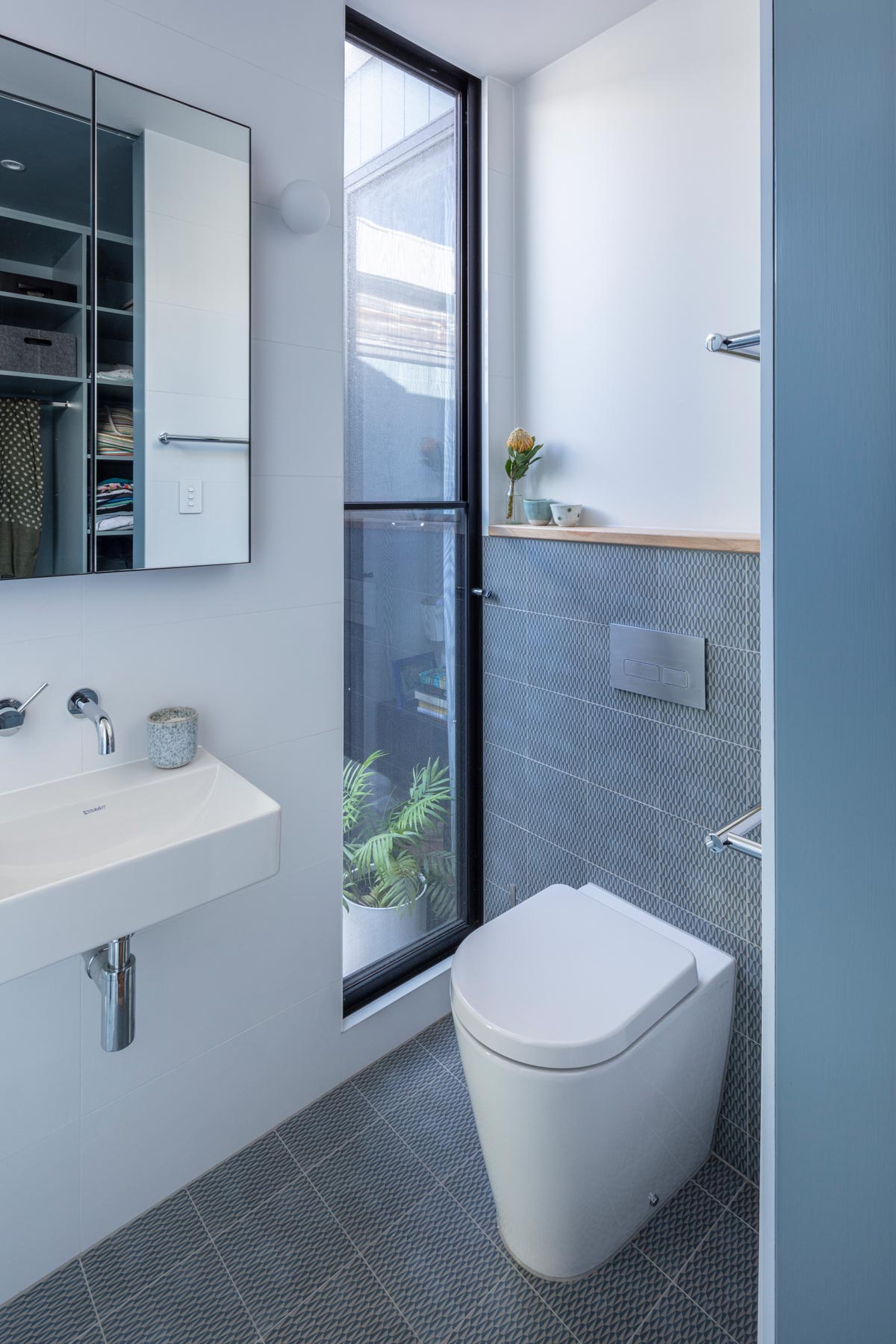 Hindley & Co worked closely with their good friend Rebecca Parker on this project, and this collaborative working relationship reminded them what a source of inspiration collaborating with other designers on private residential projects can be. Meanwhile, Britt Parker's landscape design made the Swedish Summer House a lovely place to be all year round. Kudos to the entire team!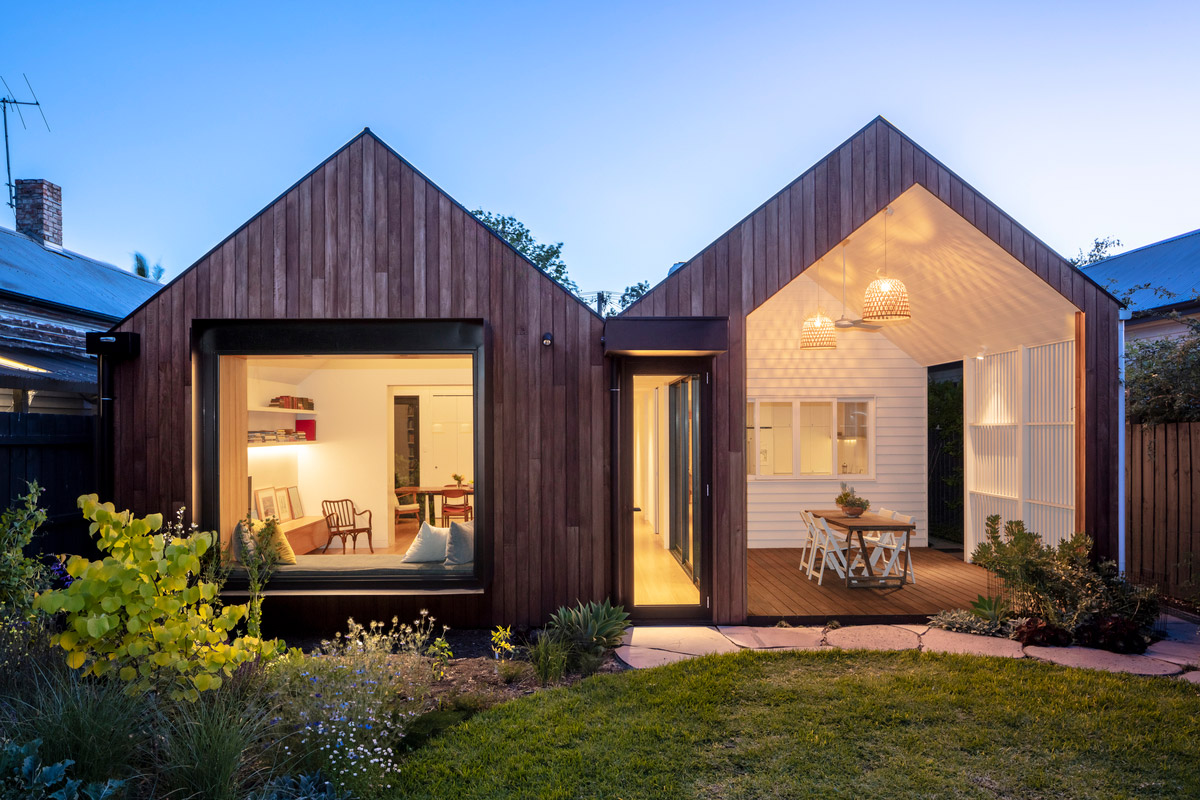 House Project: Swedish Summer House
Architect: Hindley & Co
Location: Elsternwick, Melbourne , Australia
Type: Renovation
Interior Styling: Rebecca Parker
Landscape: Britt Parker
Photography: Greg Elms