It's hard to compare the Farm Hill House with any other given home it's simply break-taking location. Overlooking Hobart and the deep blue Derwent River this striking new build both protects and celebrates its exposed position high on the windswept hill. Multiple living spaces and a smart layout makes every area of this home function all year round. Artwork is almost unnecessary as each room celebrates that magnificent view and makes it hard for you to turn away. See for yourself…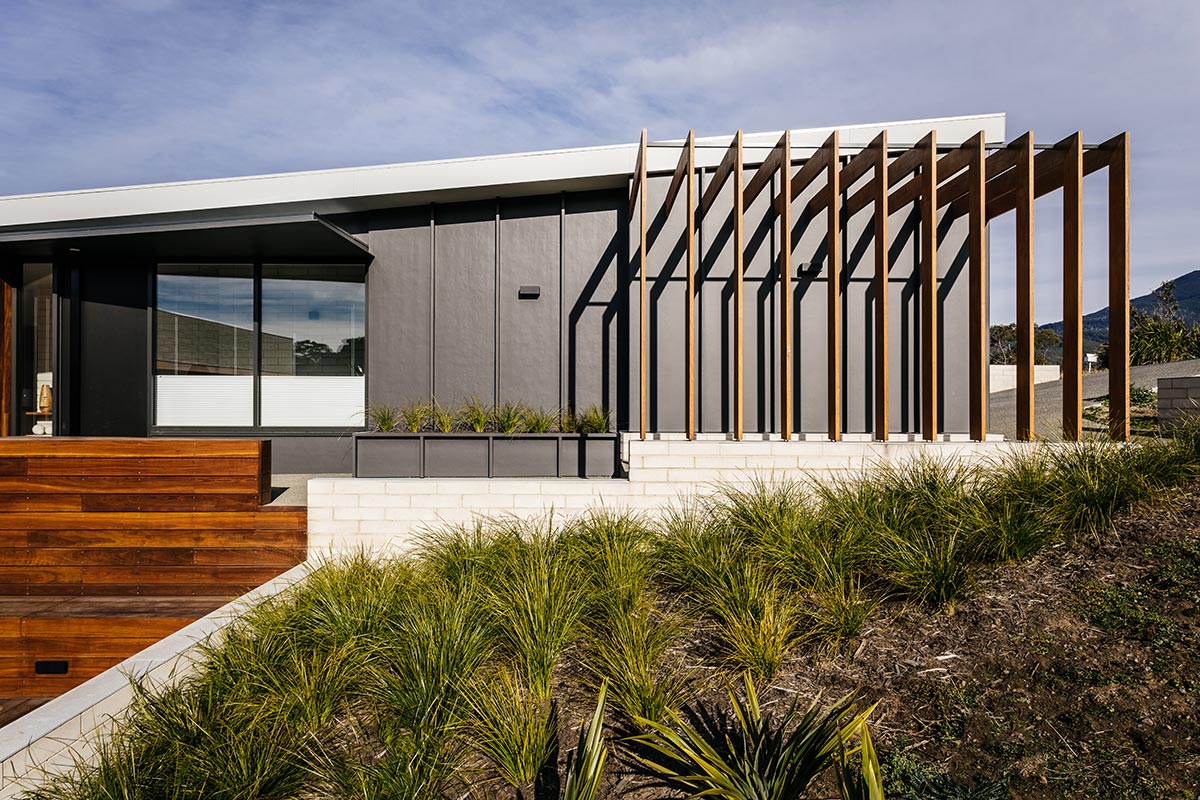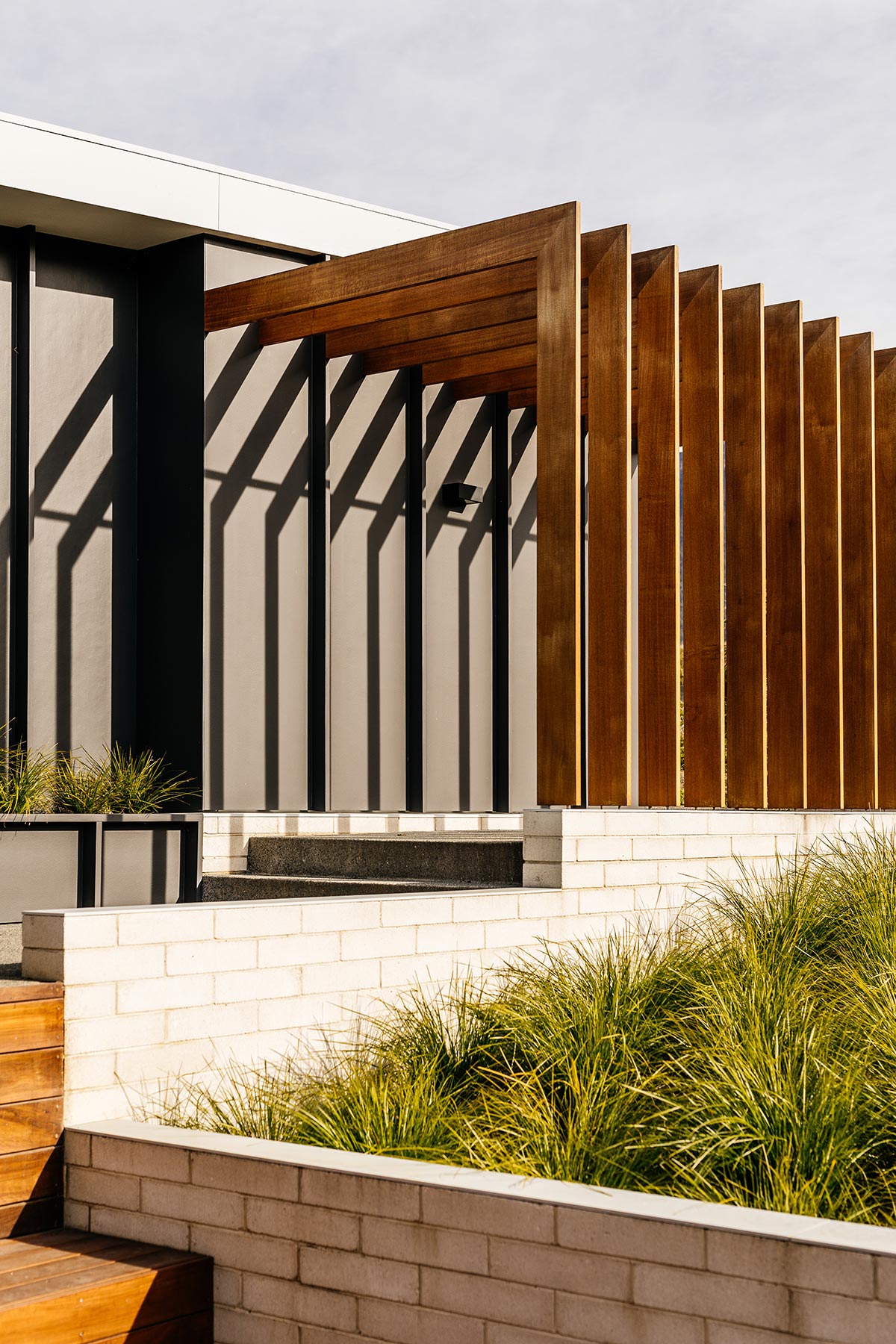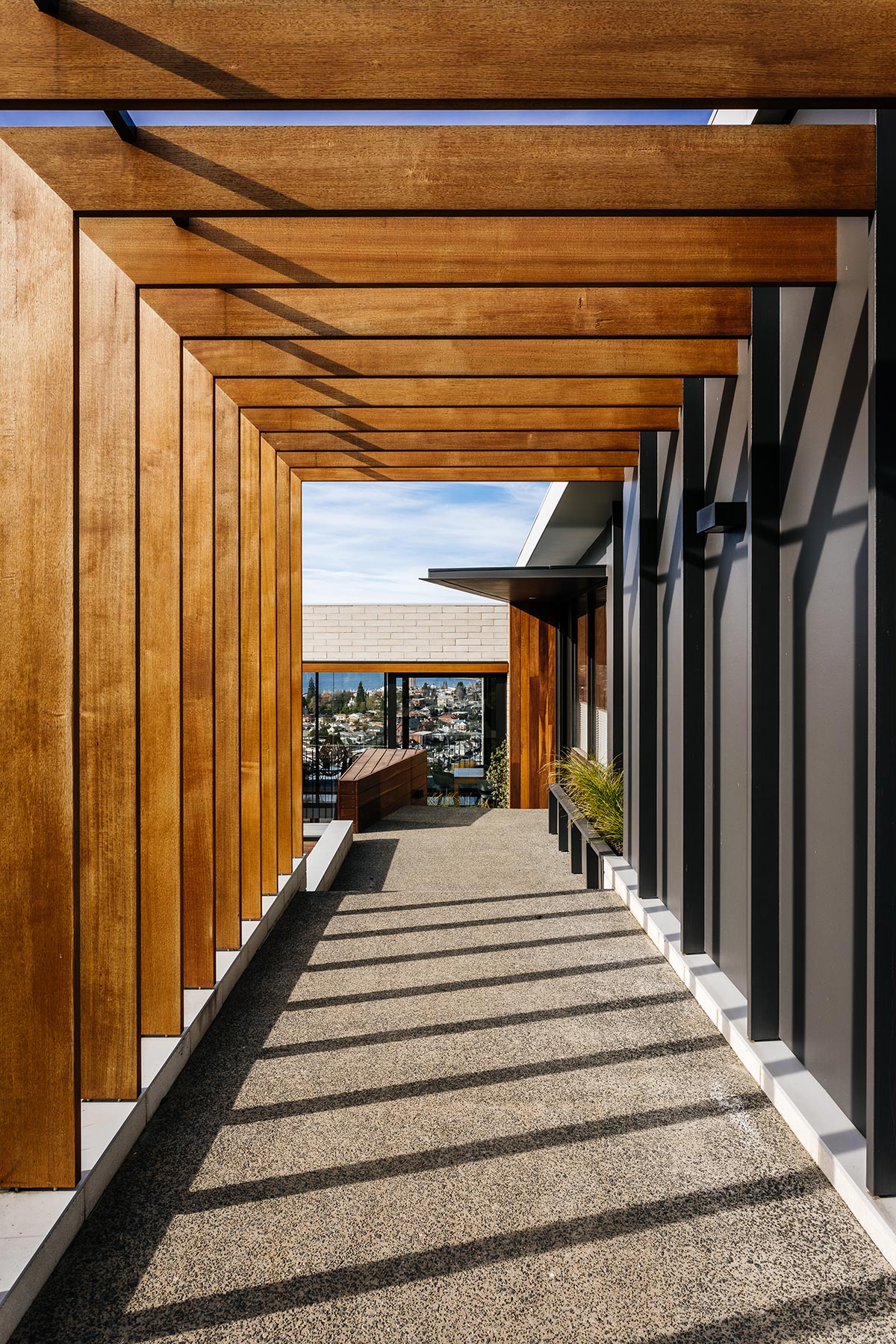 Set on a windswept hill in the suburb of West Hobart, the building steps down the slope that allows expansive views of the city and River Derwent. Designed by Preston Lane Architects, their aim was to provide sheltered outdoor spaces for the owners enjoyment throughout the day. Multiple outdoor living spaces positioned at both the front and rear of the home, creates options for the changing wind direction and sheltered outdoor spaces allow a sense of alfresco living all year round.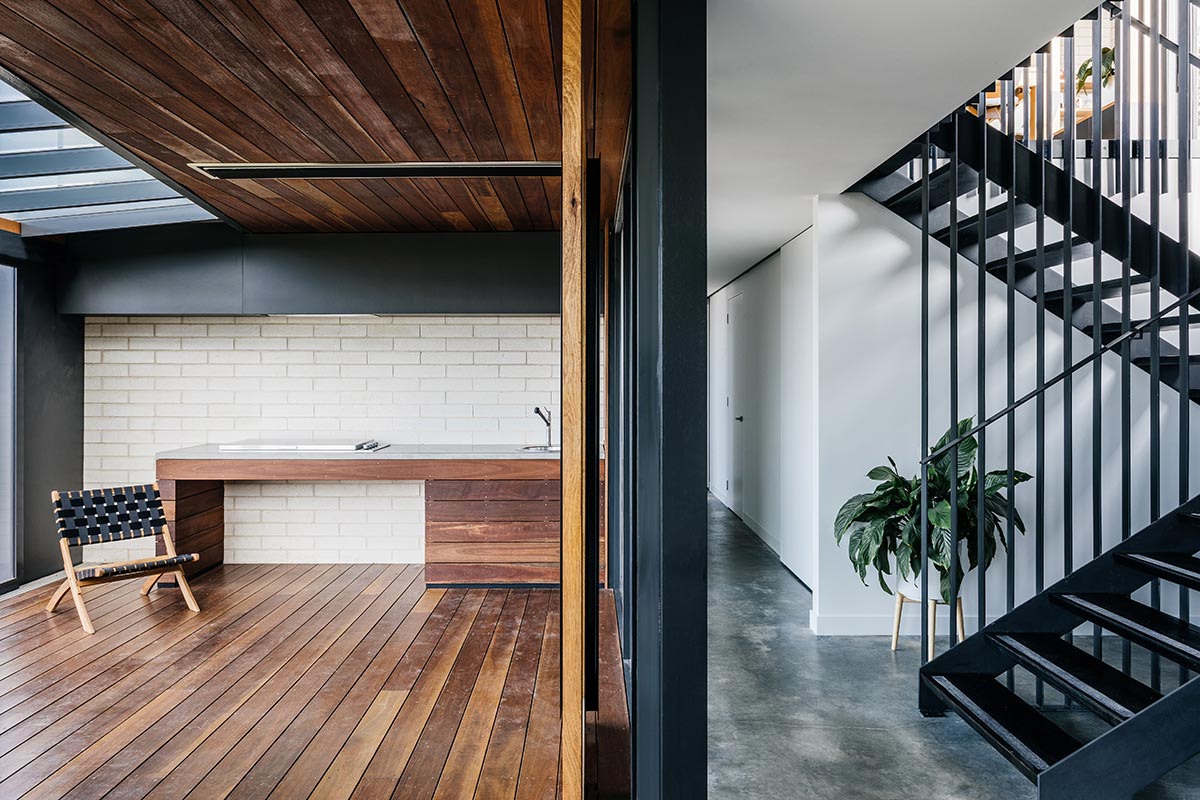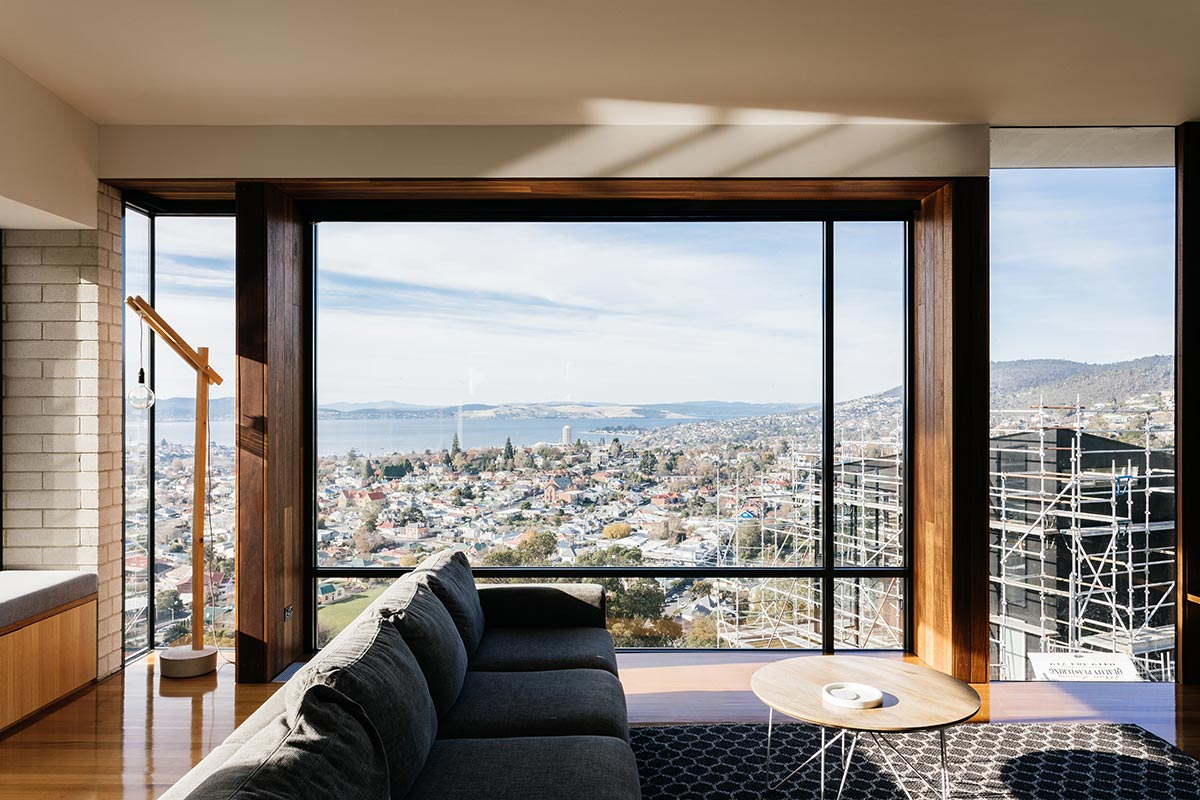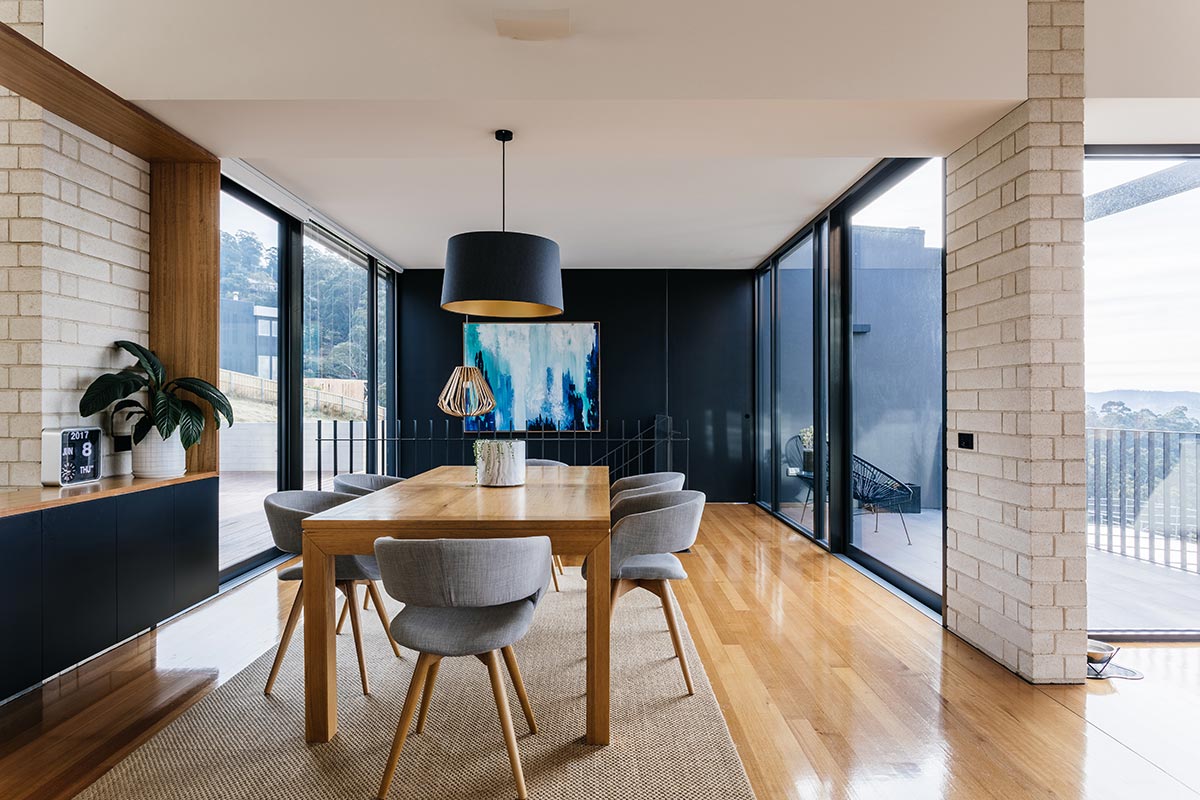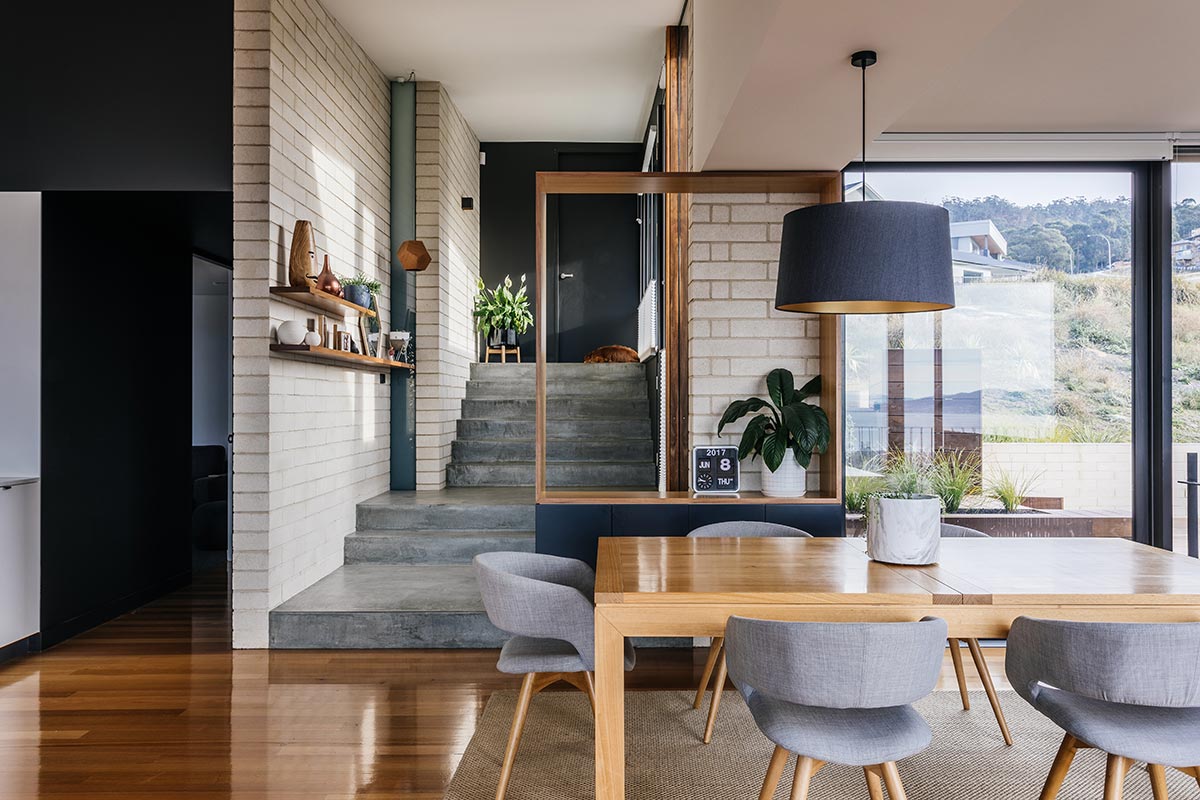 Neutral materials and colour pallete are consistent both inside and out, modestly reflecting its environment but does not skip on indulgence. Grounded in concrete and brick, creating an overwhelming sense of strength upon walking into the home, however it's the timber details and clever design features that give this home its personality. An outstanding kitchen with pivot door scullery overlooks the open plan living and dining areas. An additional pivot door takes you to the parents wing on the upper level whilst a central staircase descends to the lower level complete with further entertaining and living spaces, generous laundry and children's bedroom and living areas.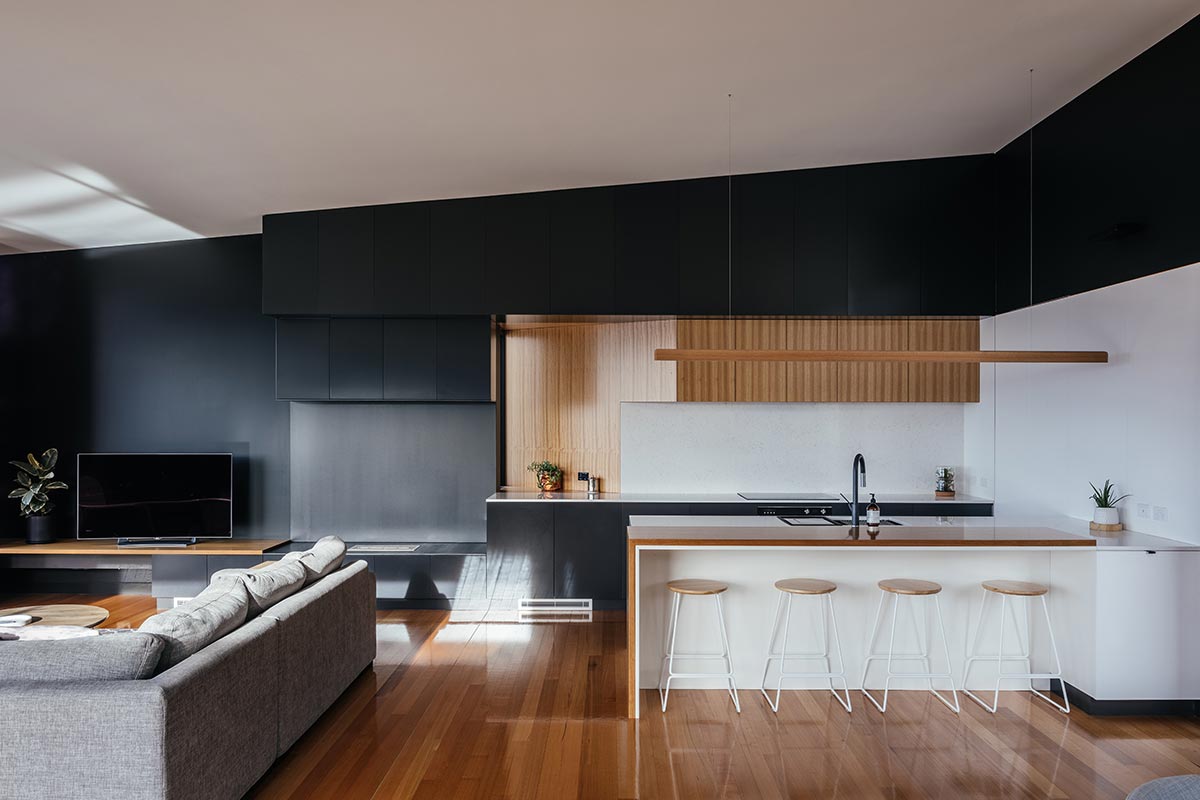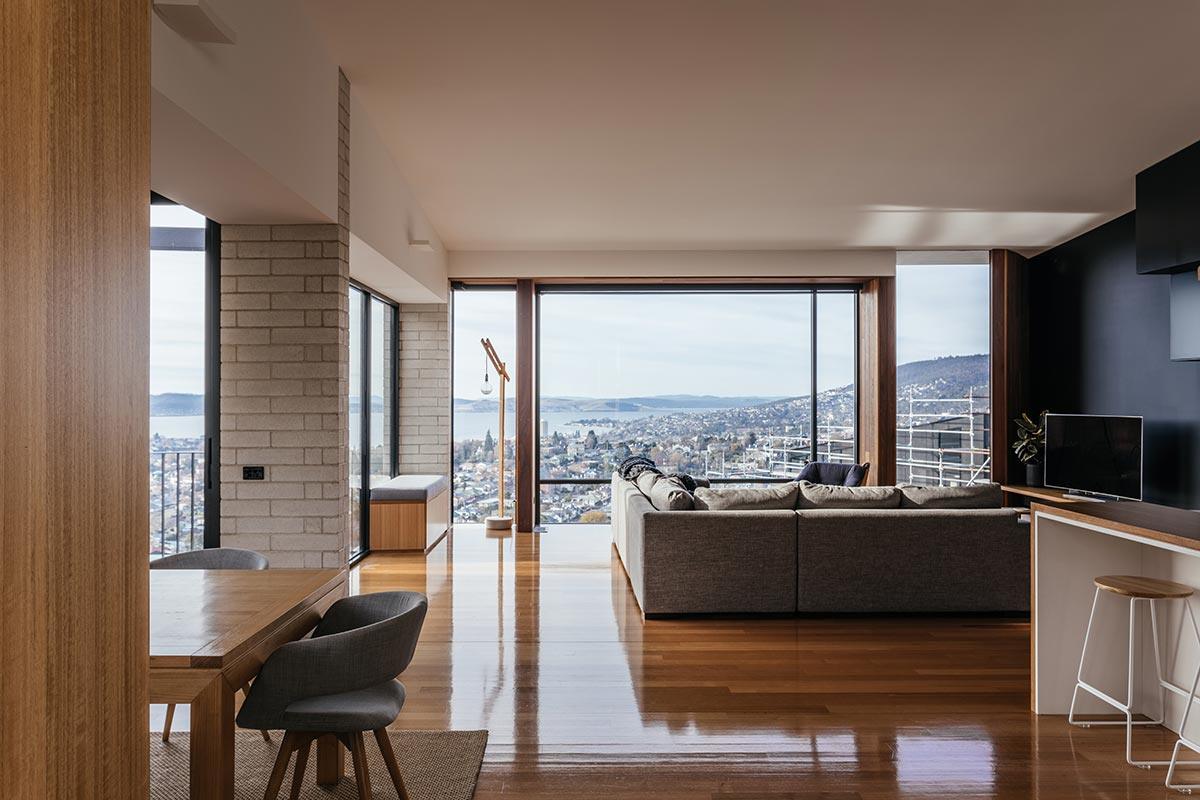 This home is a lot of fun, with surprise and delight to be experienced at every turn. Crafted for a growing family with a busy lifestyle but also made for quiet moments of escape.
Let Us In Episode 25: Farm Hill House
Type: New Build
Location: Hobart, Tasmania, Australia
Architect: Preston Lane Architects
Photography: Adam Gibson
Video Host: Lucy Glade-Wright
Video: Jonno Rodd